To experience authentic Japanese dining look no further than omakase, a coveted tradition, which means "I will leave it up to you" or trusting the chef to choose your order. With omakase – a Japanese version of a degustation menu – you could expect the highest quality of dishes with an exquisite array of sashimi, sushi, appetizers, and desserts as well as exotic Japanese specialties and delicacies such as monkfish, jellyfish, sea cucumbers and sea urchins, to name a few. 
There are many restaurants that offer their interpretations of this authentic style in Jakarta, so here is a list of restaurants where you expect the unexpected with every dining experience. 
1. 71st Omakase Restaurant $$
71st Omakase Restaurant is a newcomer that has quickly risen to popularity, all thanks to its excellent omakase options and dining experience. Hailing from the Big Apple, New York City, this speakeasy-like restaurant is known for its mysterious servings and unique products, which you can only find out on the spot – a true blue omakase moment indeed. Be vary that the menu changes quarterly, which means you get to experience something different every three months. Prepare for your palate for a mind-blowing five-course meal during lunch or a nine-course meal during dinner for about Rp.400,000++ up to Rp.900,000++ per set.
Jl. Cikajang No. 68, Kebayoran Baru, Jakarta Selatan
P: +62857 7071 7171
Website
2. Asuka Japanese Dining $$$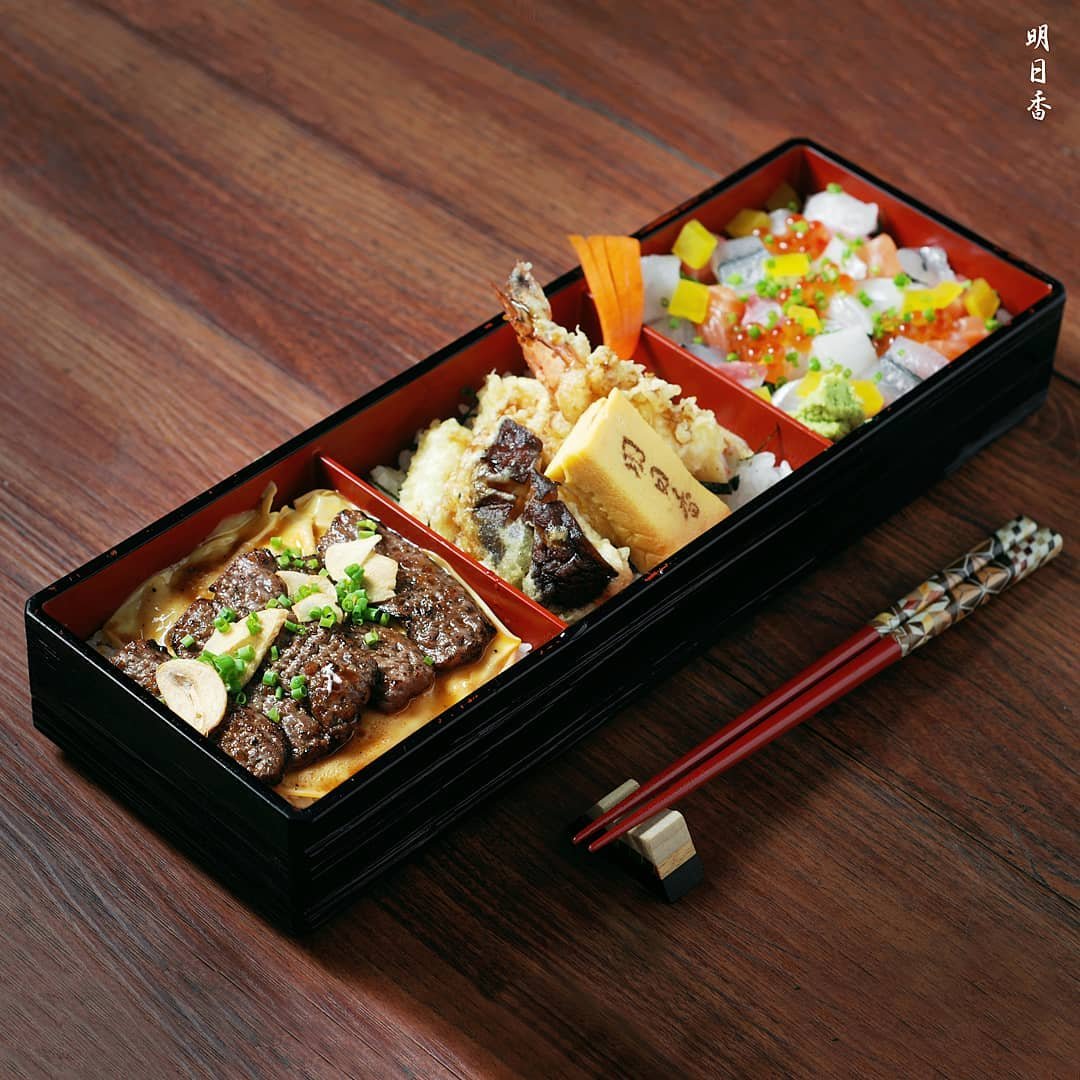 Located at the far right-wing of the renowned JW Marriott Jakarta's Hotel lobby is Asuka Japanese Dining, a fine-dining restaurant where their unique omakase concept has won numerous awards. Truly promising authentic flavors and quality, about 80 percent of their ingredients – including Japanese rice, wasabi, and even salt – are freshly flown directly from the world-renowned Tsukiji and Fukuoka fish markets in Japan, twice a week. Expect to spend an average cost of Rp. 1,500.000 to Rp. 2,500,000++ per omakase set.
JW Marriott Hotel Jakarta, Kawasan Mega Kuningan, Jl. Dr. Ide Anak Agung Gde Agung, Kuningan, Jakarta Selatan
P: +(6221) 5798 8898
IG: asuka_jwmarriottjkt
Website
3. Enmaru $$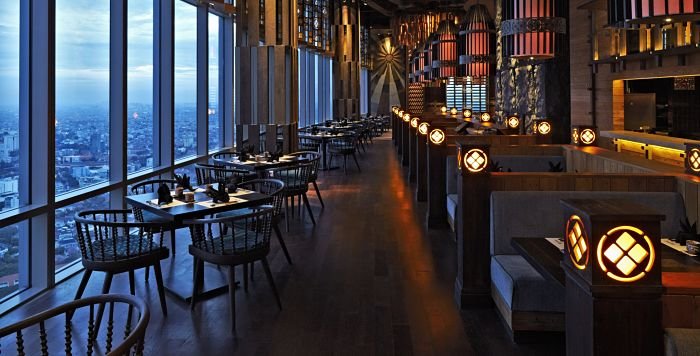 Located on the 46th floor of a prestigious skyscraper in the heart of Jakarta, Enmaru prides itself on the freshness and uniqueness of its seafood flown from the world's most famous and biggest fish market, Tsukiji in Tokyo such as striped Jackfish and Hirame flatfish. At Enmaru, some traditional omakase dishes are also revamped with a touch of fusion flavors to suit the local palates. Despite being a fine dining restaurant, Enmaru comes with an affordable starting cost of Rp. 500.000++ per omakase set.
The Plaza, 46th Floor, Altitude, Jl. MH Thamrin, Thamrin, Jakarta Pusat
P: (+6221) 2992248
IG: enmarujakarta
Website
4. OKU $$$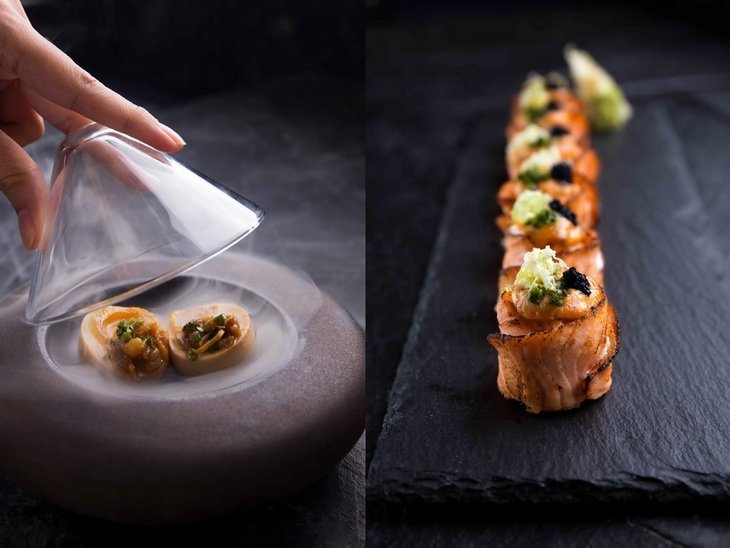 Nestled in the esteemed Hotel Indonesia Kempinski is one of the most popular fine-dining Japanese restaurants that offer a modern and unique twist on the traditional omakase sets. Led by Chef Kazumasa Yazawa aka Chef Kaz, OKU's omakase courses consist of nine alluring dishes. Serving only the best of the best, all of the seafood is imported all the way from the popular Tsukiji Fish Market, Tokyo, twice a week. You get to enjoy top-notch omakase dishes amidst an elegant setting for about Rp. 1,300,000++ per person.
Address: Hotel Indonesia Kempinski, Jl MH Thamrin No.1, Jakarta Pusat
P: (+6221) 2358 3896
IG: okujakarta
Website
5. Senju $$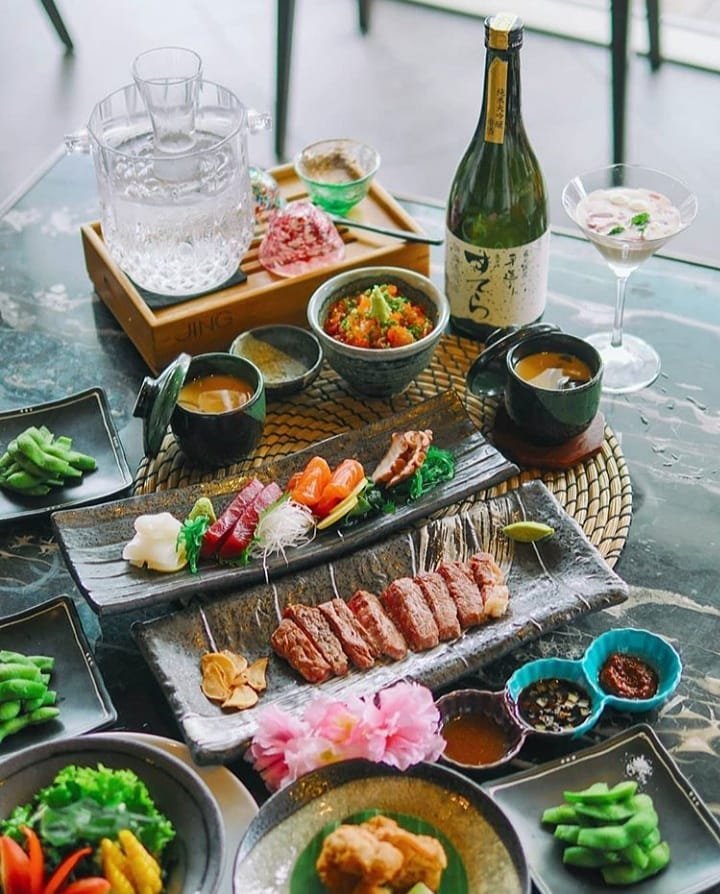 Taking the signature omakase dining experience to the next level is Senju.  Here you get the opportunity to sit at the restaurant's long marble-top sushi bar to interact with the chefs and watch them in their element as they masterfully prepare your sweet surprise. One of their most popular omakase set is the Kyoto Omakase, which includes salmon belly sashimi, eight kinds of sushi, maki rolls, chawanmushi appetizer, kinokohoiruyaki soup and a choice of mixed fruit or panna cotta for dessert. Prepare to spend about Rp. 750,000++ or more depending on the set meals you choose. 
Plaza Indonesia Mall, Jl MH Thamrin No. 28-30, Jakarta Pusat
IG: senju_omakase
Facebook: Senju Omakase, Teppanyaki, & Sake
P: (+6221) 2992 4567
6. Senshu $$$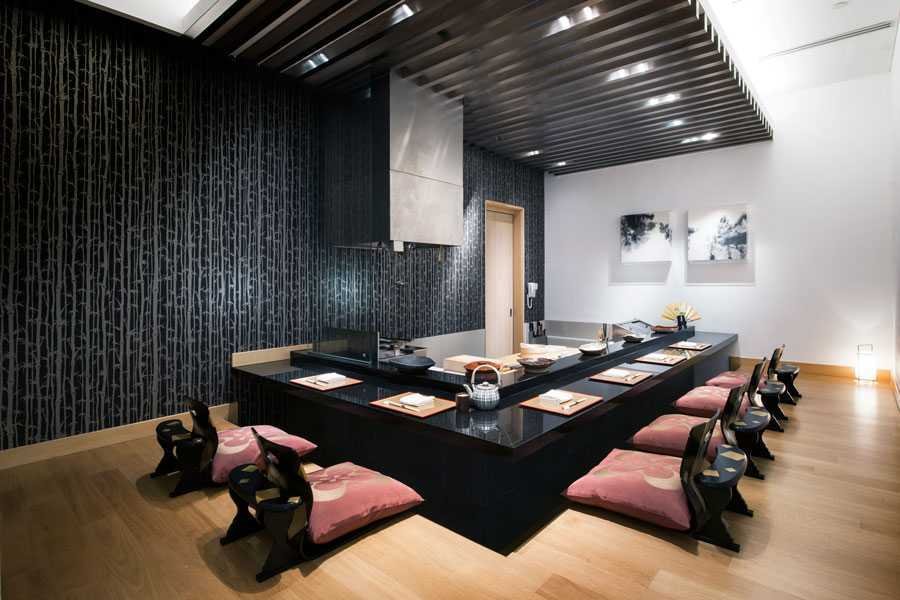 Located on the second floor of the upscale Fairmont Jakarta Hotel, Senshu serves omakase dishes with an incredible merge of Japanese flavors and refined French presentation. The omakase menu features a variety of fine, exotic and seasonal ingredients, from olive beef, hair crab, sea urchins and caviar to a variety of vegetables such as white asparagus, olive oil balls, truffle mushrooms, and white corn, imported mainly from Japan, France and Germany, at least twice a week. Senshu will leave an everlasting impression on your palate for about Rp. 1,300,000 to Rp. 3,000,000++ per omakase set menu. 
Fairmont Jakarta, Jl. Asia Afrika No. 8, Senayan, Jakarta Pusat
P: (+6221) 21889061
Website
7. Tatemukai $$$$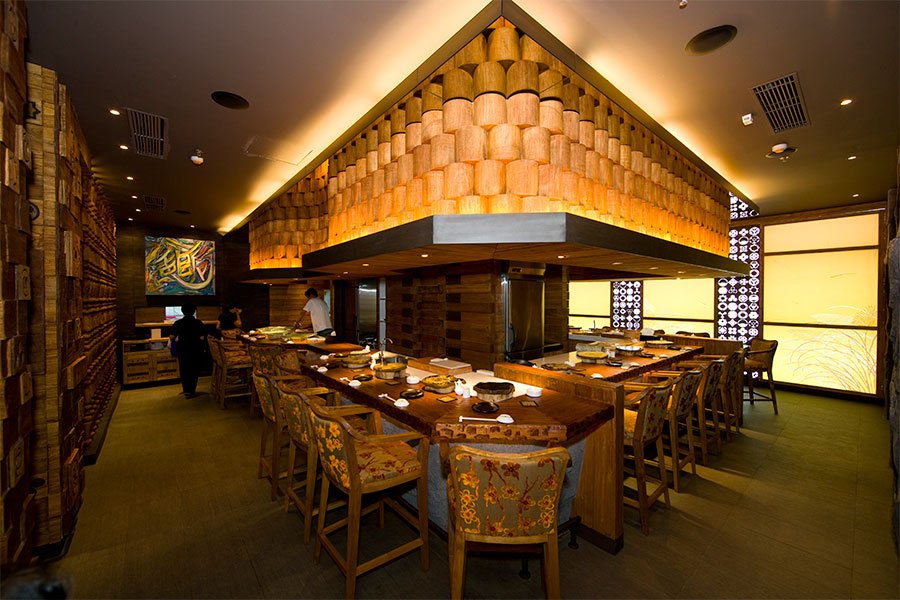 Photo: www.eliteaudioindonesia.com
One of the most popular restaurants that embrace the concept of omakase so finely is Tatemuakai. Located in the esteemed Grand Indonesia Mall, Tatemukai helmed by the renowned Chef Tate-san, will transport your taste buds from Jakarta to Japan, without having to hop on a flight, all thanks to their authentic omakase menu, which consists of about 11 courses including tantalizing desserts. Expect to find quality options, from nigiri sushi topped with foie gras, otoro sushi made from tuna belly and miso, crab sushi with foie gras, beef wagyu and medium seared salmon belly here. Such yummy goodness comes with a fee of Rp. 2,600,000++ per person.
Grand Indonesia Mall, Fashion District 3A no.02, Jl MH Thamrin No.1, Jakarta Pusat
P: (+6221) 2358 1807