The relaxed physical distancing rules from the government make the bar scene business starts to roll again. This month, we've got some cool news that the best bars in town are already back to business by reopening its door for loyal patrons. We know there are dozens of bars that scatter around in Jakarta, listing them one by one is quite a stretch and making it to the never-ending list that goes on and on. To save your time, we've got you covered. Here are our top picks when it comes to finding the best bars in Jakarta in 2023. From the all-time favorites to the new hottest bars that recently popped out.
 

Nautilus Bar – Four Seasons Hotel Jakarta

Convivial Nautilus Bar is Jakarta's posh, grown-up destination for relaxed and refined enjoyment. This seductive, secluded enclave tucked away on the hotel's ground level is an intimate setting for handcrafted drinks and sumptuous small plates. The stunning art mural, depicting Jakarta's old Sunda Kelapa trading port, is a focal point anchoring the bar where expert Four Seasons bartenders can be seen handcrafting Nautilus' tantalizing libations: bespoke cocktails with home-blended ingredients and exceptional, artisanal single-malt whiskeys from all corners of the globe.
Nautilus Bar offers a masculine and classic space for the most discerning of gatherings. Find the perfect setting to toast in style – cozy, hidden-away booths built within richly accented millwork paneling, or more social plush club chairs, all accompanied by live piano in the evenings.
Four Seasons Hotel Jakarta
Jl. Jend. Gatot Subroto Kav 18, Kuningan Barat, Jakarta Selatan
Phone: (+6221) 2277-1888
Instagram: @fsjakarta
 

LEÓN Goldstein
LEÓN Goldstein sure wins for its sophisticated design and atmosphere as one of the hippest speakeasy bars in South Jakarta. Wind down and let loose to their lively live performance regularly scheduled over the weekends. But more than just a place to hang out or party with friends, this place also offers a good selection of hearty dishes, as well as cocktail creations. Try its impressive Frozen Monkey, one of the cocktail choices the place really proud of.
Jl. Wijaya I No.25, RT.6/RW.4, Petogogan, Jakarta Selatan
Phone: +6221 7221188, +628118432025
Instagram: @leongoldstein_jakarta
Black Pond Tavern

The Biko Group's newest addition to their impressive F&B portfolio is a throwback to the classic American log cabin nostalgia. The Black Pond Tavern, located on the northern end of the Senayan Golf Course, is a never-before-seen concept in the heart of the city. A literal cabin, sitting on the edge of the golf course with a homey interior, stepping inside transports customers to another era. It's classic American decor from the standard metal chairs to the billiards table, to the deer head mounted on the wall, wooden shacked bar built in remembrance of the 1950s, Black Pond Tavern. Located at Senayan Golf Course, the drinking den is filled with euphoria, transporting patrons to the deep southern of America back to its glorious golden era.
Walking in, the rugged and rustic décor is designed to meet the 1950s Native American folk house standard. With dimly-lit interior and organic features, the bar emits a sentiment of raw and unpretentious vibe, leading patrons to enter the old in all new. As for the music, the bar plays popular repertoire of the era, ranging from blues, rock and country. Talk Chuck Berry, Neil Young, Muddy Waters, John Denver, Hank Williams, Little Richard and Aretha Franklin kind of tunes, taking folks to a journey with slow, summery cotton field appears on the imagery. Many Indonesians who spent time in the United States will find this place very familiar. Serving up some Indonesian-inspired cocktails, beer, and bar snacks, the Black Pond Tavern is suitable for groups to enjoy themselves in the heart of the city. It's a great place to take your mates after a long day at work and well worth checking out.
The MAJ, Senayan, Jl. Asia Afrika, Pintu IX, Tanahabang, Jakarta Pusa
Phone: +62811169721
Instagram: blackpondtavern
http://biko-group.com/
Koda

Find the exit to an entrance for the perfect drink. Koda is a perfect example for those looking for a Japanese-inspired cocktail bar experience in the middle of Jakarta. Koda, is curated by Yutaka Nakashima, Jakarta's very own resident Japanese bartender. Bringing over his wealth of expertise to his new project, it is not surprising that the quality of cocktails in Koda is a world-class. Their menu features classic cocktails twisted with only the best local ingredients. Guests can also order a bespoke cocktail tailor-made to their desires by head bartender Yutaka. Located in the Sudirman 7.8 building right next to the Gedung Astra, it is somewhat hidden without any clear signage. A speakeasy in its own right, guests upon finding the entrance to Koda, is rewarded with a unique hospitality experience only found in the classic Japanese cocktail bars.
Sudirman 7.8, Jalan Jendral Sudirman, Jakarta Pusat
Phone: +6287800161818
Instagram: @koda.jakarta
[email protected]
LBRTY Jakarta

An exciting cocktail bar that is nestled in the SCBD neighborhood. Located on the 2nd floor of the Elysee Building, LBRTY Jakarta offers a wild selection of cocktails by their world-class mixologists. Their drinks highlight flavors such as sweet corn, osmanthus, and truffle; the cocktail menu hits a variety of notes for every type of customer. A brilliant addition to the vast selection of quality bars in the area, the interior of the bar is beautifully designed with the marble-top multi-station bar as the centerpiece. A perfect spot for a late nightcap, LBRTY will excite the tastebuds of those walking through their doors
Elysee Lot 21 SCBD, Senayan, Jakarta Selatan
Phone: +628111524005
Instagram: @lbrtyjkt
[email protected]
MO Bar – Mandarin Oriental, Jakarta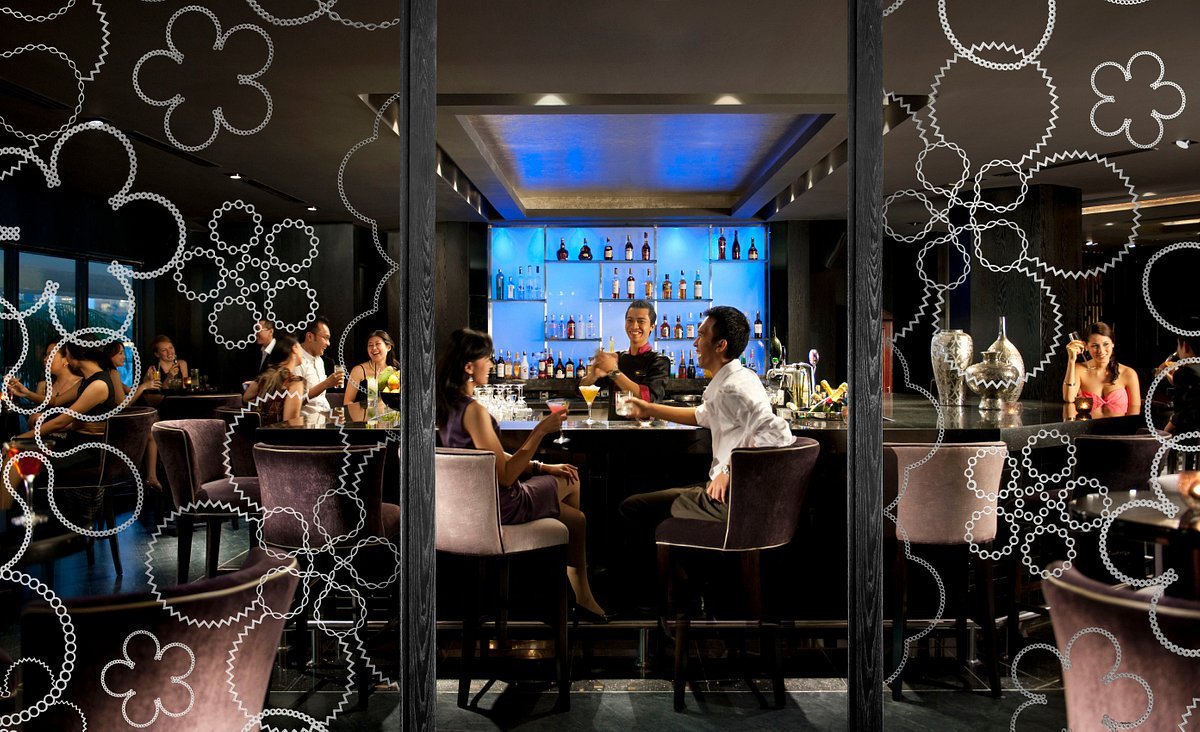 One of Jakarta's most fashionable nightspots, MO Bar is home to handcrafted signature cocktails, delectable bar bites and live entertainment. Drawing a fashionable crowd, the bar offers guests an enjoyable respite at the end of a busy day. Curated by a dynamic mixologist, guests can select from three signature cocktail collections while facing the dramatic city view.
Jl. M.H. Thamrin, Menteng, Jakarta 10310, Indonesia
Opening hours: 05:00 pm – 01:00 am (Tuesday to Friday)
Phone: +62 (21) 2993 8827
https://www.mandarinoriental.com/en/jakarta/jalan-mh-thamrin/dine/mo-bar
burgundy at Hyatt Jakarta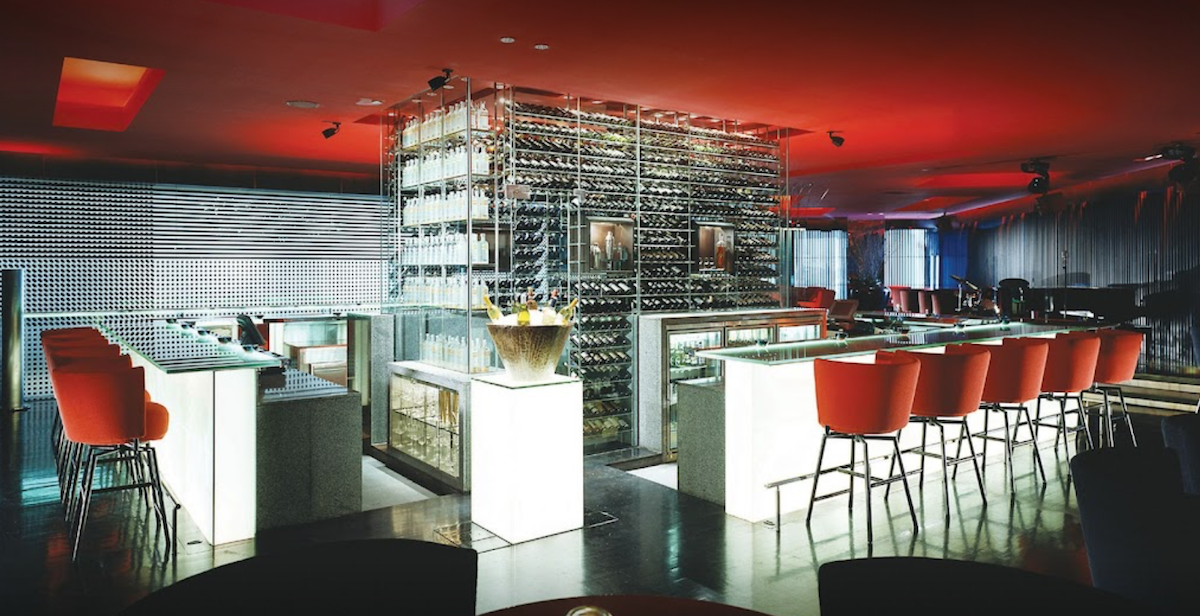 Overlooking magnificent city views, burgundy is the perfect place to unwind over cocktails, for after-work rendezvous or post-dinner drinks with friends.
Monday to Sunday from 12:00 PM - 1:00 AM Phone +62 21 2992 1298
Location fourth floor, Grand Hyatt Jakarta Website
Botanica Dining Jakarta

Photo credit by Instagram @botanicadining.jkt
What better way to kick off the night at Botanica Dining Jakarta? Gin? Cocktails? Drop by and their friendly bartender to hit the shaker and make special concoctions for you. For your information, they also take a fun yet intimate drink experience to a whole new level as they bring back traditional Gueridon service for you tonight!
ASHTA District 8, Lantai Ground
Jl. Jenderal Sudirman Kav. 52 – 53, SCBD, Kebayoran Baru, Jakarta Selatan
Phone: +6282113112220
Letterpress – Swissôtel Jakarta PIK Avenue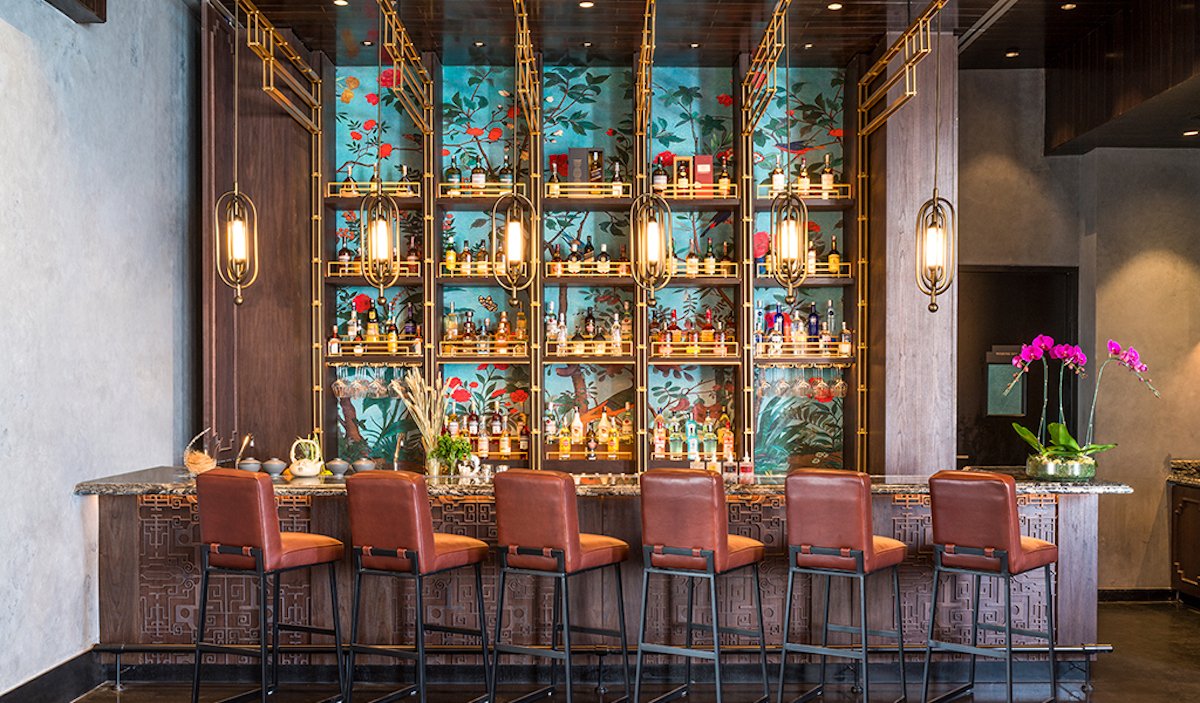 Nestled inside The Chinese National at Swissôtel Jakarta PIK Avenue, Letterpress is a quintessential tea house during the day and an elegant bar at night. Enjoy timeless oriental snacks or a perfect cup of precisely decanted tea blends. Stay for the Chinese-inspired cocktails and enjoy the weekly live music. Their signature cocktails include Jasmine Blossom, Cultivar Hybrid, The Spicy Sundown, and Oolong Gong.
Swissôtel Jakarta PIK Avenue
PIK Avenue, Pantai Indah Kapuk Boulevard | North Jakarta | Indonesia 14470
Phone : +6221 22571188
Instagram: @swissoteljkt
MINQ Bar & Lounge

MINQ Bar & Lounge offers its guests everything from evening chats over cocktails and char siu bao to energetic late nights dancing to classic tunes. Sharp clean lines, dim lighting, puffy sofas; MINQ Bar & Lounge's open space interior dons sophistication with a generous splash of oriental touches. Sophisticated yet playful, MINQ Bar & Lounge is the ultimate after-hours hangout spot for the modern metropolitan dweller.
They have concocted a signature cocktail menu consisting of five different tipples named after ancient Chinese philosophies. The Ju Long, Mei, Xing Fu, Ding Xiang, and Zian all have distinct characteristics that are all easy to drink even for freshman drinkers. Notable favorites from the menu are the Ding Xiang, a new take on a coffee cocktail, blending the intense flavors of rose and coffee with the freshness of coconut water. This cocktail is easy to drink, and customers may find themselves downing several Ding Xiangs in a row
Jl. Suryo No. 36, Senopati, Jakarta 12180
Phone: +62 21 7250 258
Instagram: @minq_jakarta
Robot & Co

Tucked near the western lobby of Pacific Mall, Robot & Co welcomes you with a mixture of unexplained cozy feelings and aesthetic ambiance with all the fluorescent playful yet quirky lights straight on the wall. While it certainly is a spot to chill & unwind, their steaks and carving menu are surprisingly the must-try ones. If you have plans to be somewhere again afterward, you might just choose to stay longer with their best concoctions such as Land & The Ocean, Birds of Prey, Butterfly Fizzy, Lolita Berry, London Old Fashioned, Loyalty of Geisha, and Boulevardier Pine.
Pacific Place Mall G 48-51
Jl. Jenderal Sudirman SCBD, RT.5/RW.3, Senayan, Kebayoran Baru, South Jakarta City, Jakarta 12190
Phone: +62 811-8193-322
Instagram: @robotandco_id
https://www.robotnco.com/
La Vue Rooftop Bar – The Hermitage, a Tribute Portfolio Hotel, Jakarta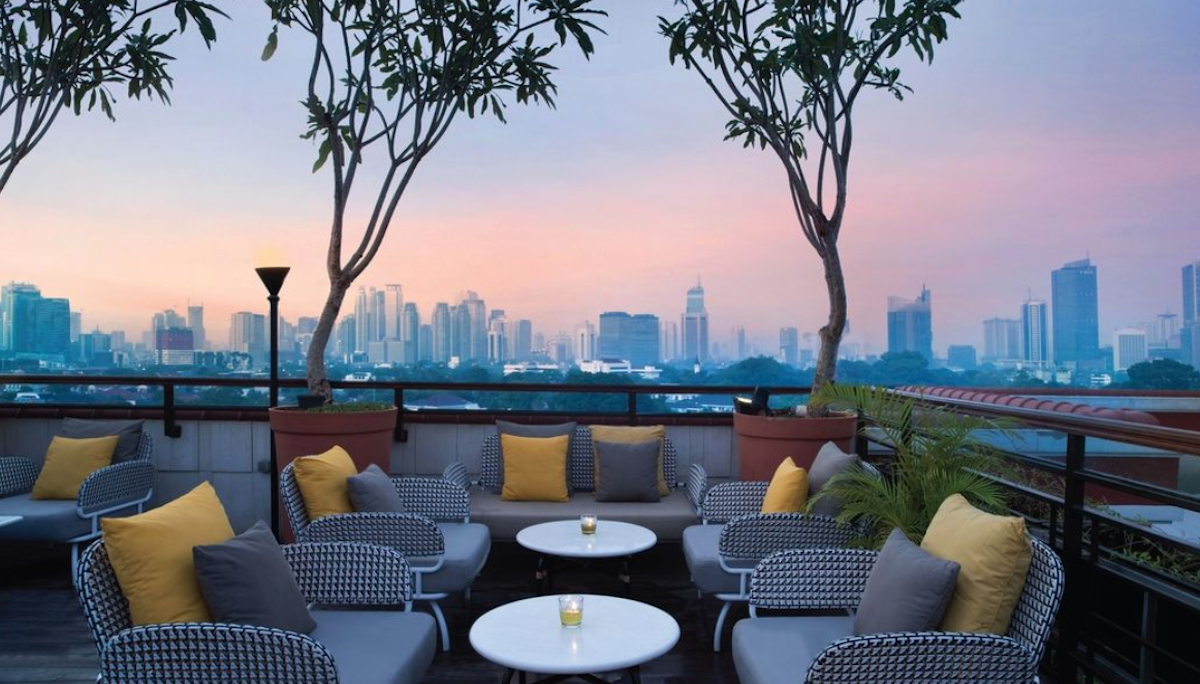 What's a better way to gaze out on 360-degree views of the Jakarta city center as you sip cocktails and savor tasty light bites at La Vue Rooftop Bar. The rooftop bar offers an unmatched view of the city, a casually welcoming ambiance, and a romantic setting in central Jakarta.
The Hermitage, a Tribute Portfolio Hotel, Jakarta 9th floor
Jl. Cilacap no 1 Menteng Jakarta Pusat 10310
Phone: +62 21 3192 6888
Instagram: @thehermitagejkt
FLYNN Dine & Bar Jakarta

Photo credit by Instagram @flynnjakarta
Whether signature or classic cocktails you asked for, FLYNN Dine & Bar Jakarta's extensive bar will shake your bustle off for a moment. There's always something fresh that awaits you at the bar
Menara Rajawali, Mega Kuningan
Jl. Dr. Ide Anak Agung Gde Agung, Kuningan, Jakarta Selatan
Phone: +628179118688
Glass House Jakarta

Drinking with sunset views is certainly a favorite of many people. No need to go far to the beach, you can get this experience in the middle of Jakarta. As we felt when we visited Glass House, a private lounge up on the rooftop to escape mediocrityWe have to pass the hidden staircase on the 2nd floor or via the restaurant elevator. As the name implies, this bar resembles a greenhouse, where a bar table in the corner near the elevator and brown wood furniture dominates the lounge.Cozy sofas are guaranteed to make you relax while enjoying the appearance of live music on a small stage. One of the most memorable things was when we visited the outdoor area. As soon as we opened the door, we were greeted with a white bench surrounded by vines and a triangular glass roof. Like a beautiful rooftop garden and hidden behind a grove of greenery. This is the best spot to enjoy the sunset in Jakarta.
Jl Cipaku I No 85, Jakarta Selatan 12170
Phone: +6282299809828, +628111686844
Instagram: @glasshouse.jkt
The Great Gatsby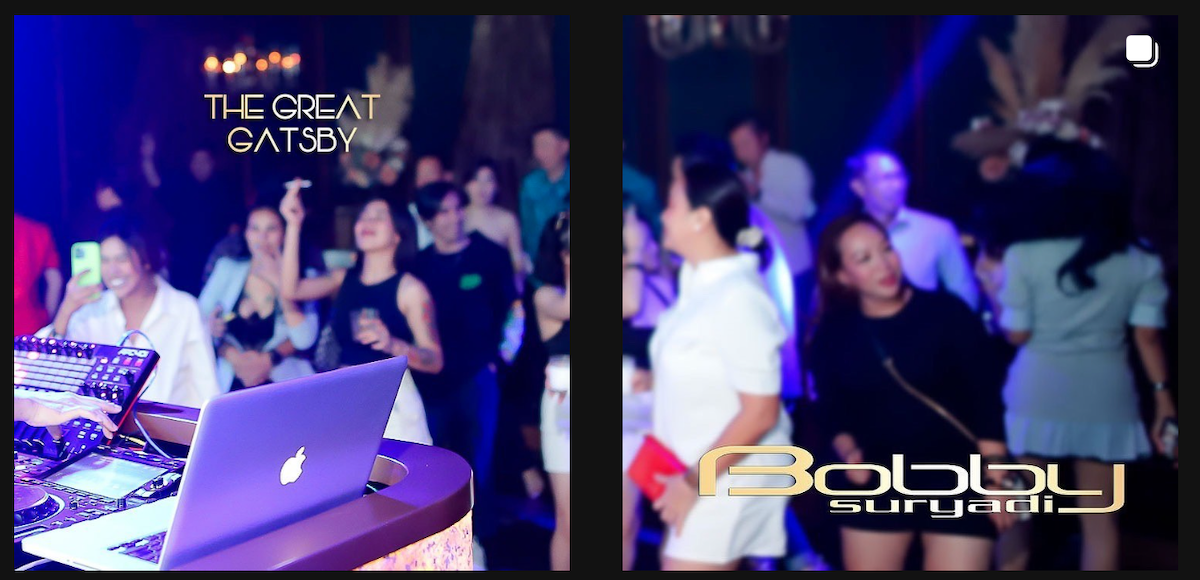 Transport back to the golden era of The Great Gatsby by visiting this speakeasy bar. As the name implies, The Great Gatsby that is situated Elysee SCBD is the place for you to immerse in the unique atmosphere of Gatsby-esque lounge, while they serve with their signature and artisanal cocktails served by their award winning mixologist. One of cocktails that you should try is Bakudapa Sour that is inspired by Manadonese Signature Sambal.
Elysee SCBD
Phone: +62813 8899 1383
Instagram: @thegreatgatsby.id
Bluegrass Bar & Grill

Bluegrass Bar & Grill is tucked in Kuningan and comes with a rustic, warm, elegant space perfect for all occasions. It's a perfect spot to hang out with your friends over fun drinks like a finely curated list of cocktails & wines.
Bakrie Tower, Lantai Ground
Jl. HR Rasuna Said, Kuningan, Jakarta Selatan
Phone: +6221-29941660, +62816-700770
Instagram: @bluegrassjakarta
SPEAKEASY Jakarta

No need for hidden entrances nor hooch-obscuring levers and pulleys to gain access, SPEAKEASY Jakarta is perfect for those who appreciate old-school style blending with a modern atmosphere to unwind. If that's not cool enough, SPEAKEASY Jakarta invigorates the senses and tantalizes the tastebuds with their melting pot of exotic Asian and Western flavors by Koi. Even if you need something to soak up the drinks, they have plenty of fun concoctions like Choco Highlander, Old Biscoff, Spice Paloma, Derby Sour, Green Banana, Cigar Negroni, Iris Truffle, and more.
Jl Gunawarman No 37, Jakarta Selatan
Phone: +62 878-5658-3316
Instagram: @speakeasy.gunawarman
http://www.speakeasyjakarta.com/
J.Sparrow Bar & Grill

A bar which every Jakartan will adore, J.Sparrow Bar & Grill is a breathtaking bar with an elegant setting located in the Mega Kuningan. Precisely in the Noble House building, the decor pleases the eyes with its modern European style décor (1930-ish). J.Sparrow also comes with a wide selection of wine & rum that becomes the main ingredient on the cocktail menu.
Noble House Building, Lantai Ground, Kawasan Mega Kuningan
Jl. Mega Kuningan Barat, Kuningan, Jakarta Selatan
Phone: +62 21 50101819
Instagram: @jsparrowjakarta
Sea-Bat

Quite hidden in the Menteng area right under Menteng bypass, Sea-Bat offers a casual vibes with the best retro mixed future cozy lounge to perch. A tempting restaurant by day and night which provides enchanting elixir that should help set the mood just right. An addition to the live performance will also give your mood more lively and spirited. Signature cocktails include Mt. Rushmore, Rosa Maria, 1920's, Ocimum Vinbero, Jazz Age, and Earl Kiss.
Jl. Purworejo No. 3 – Menteng, Jakarta 10310
Phone: +6281222200578
Instagram: @seabat.id