Imagine if the monitor you're looking at now could generate a freshly warm-baked buttery croissant, what a pleasant scent to fill the room. Yes, croissants are arguably one of our beloved viennoiseries to choose from. This Parisian pastry has been adapted all around the world. You may pick them for breakfast, brunch, lunch, or just for a snack item. Don't know where to get the best ones? See our picks of the best croissants that you can get in Jakarta.
Where to Get the Best Croissants in Jakarta
Kempi Deli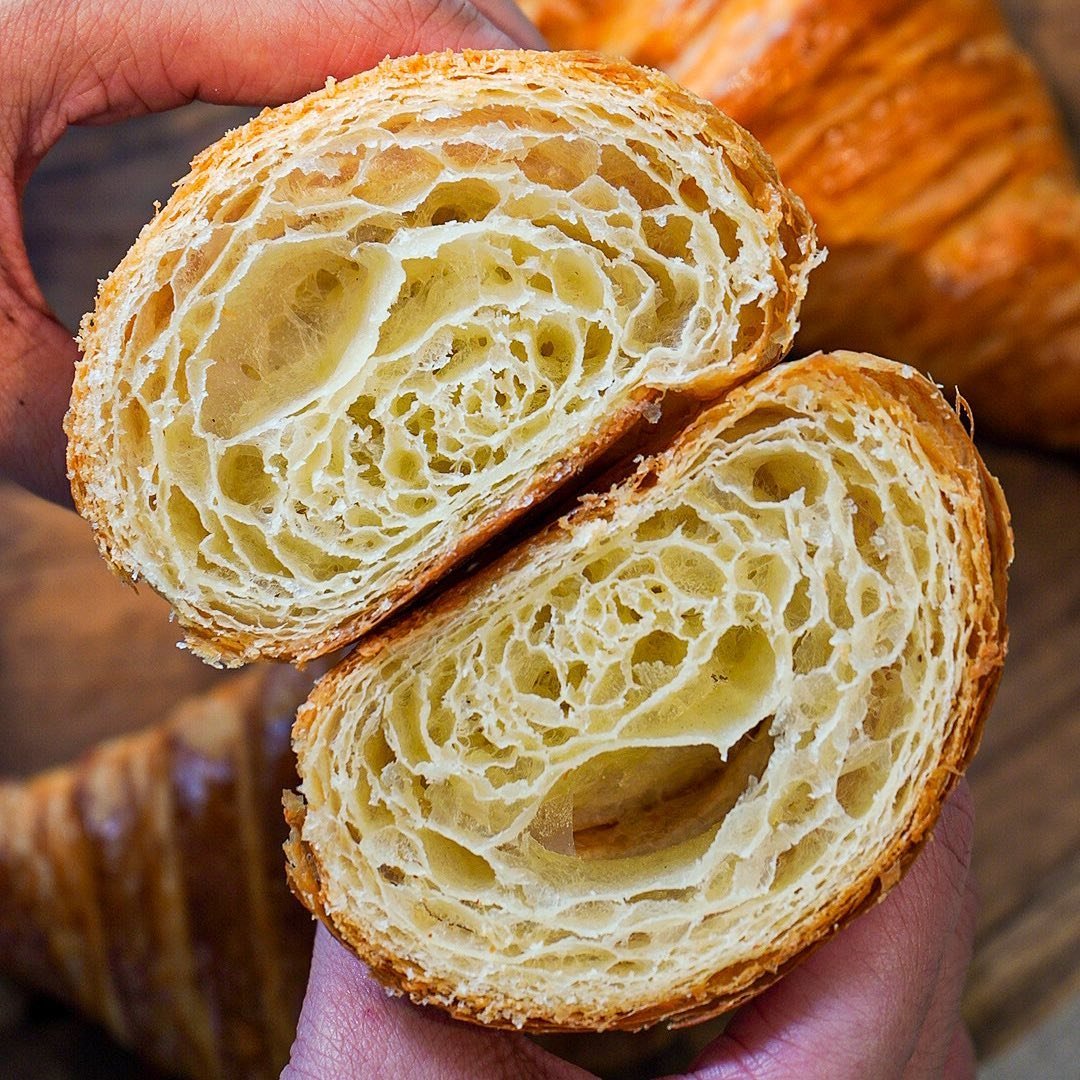 Kempi Deli, a fine-food delicatessen, showcases Hotel Indonesia Kempinski Jakarta's home-made products, which include all the layers of their croissant for a heavenly bite and an incredibly lovely sight.
Jl. M.H. Thamrin No.1, Menteng, Jakarta 10310
Phone: +6287880000208
Instagram
7.AM Bakers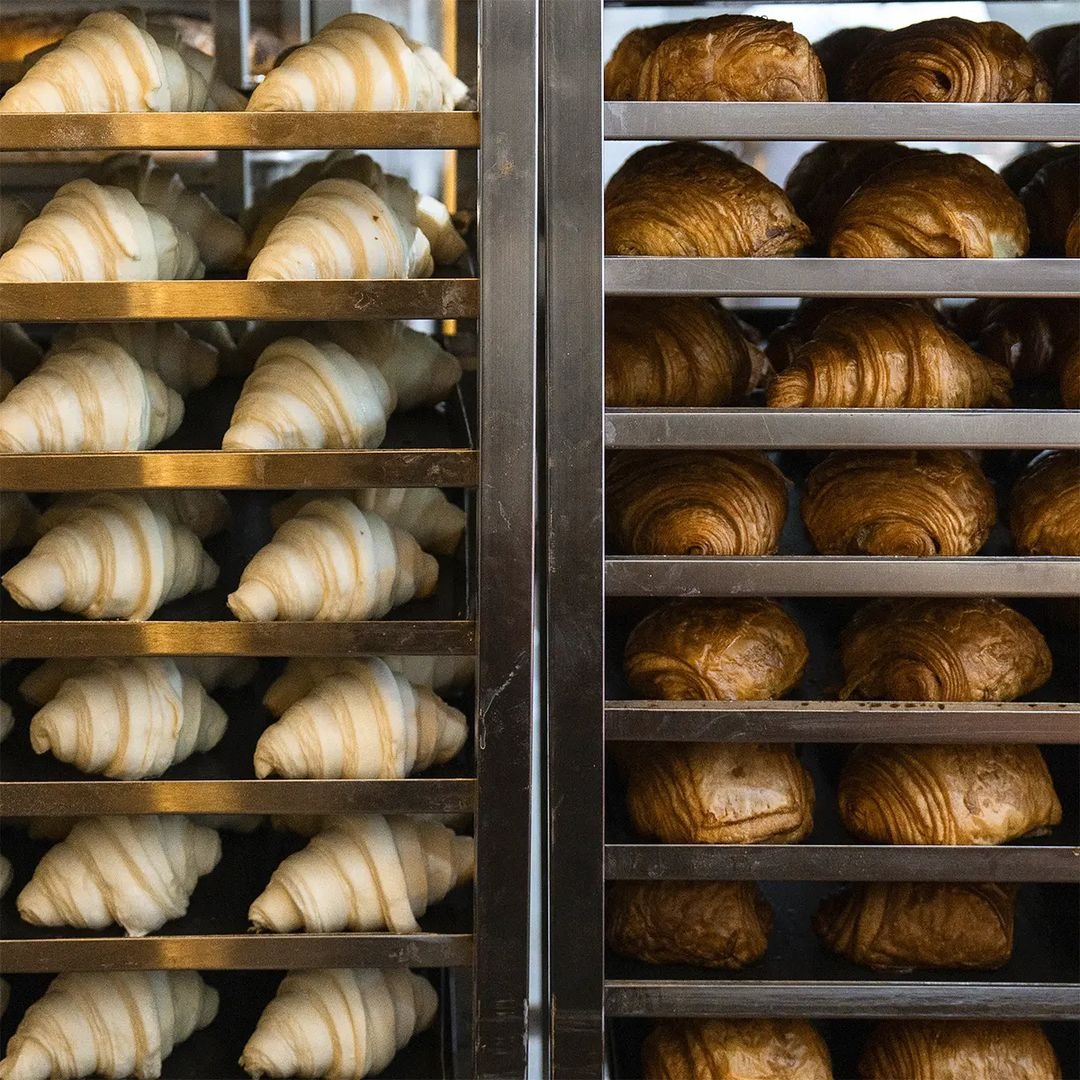 At 7.AM Bakers, they truly pride themselves on baking the freshest, most delicious croissants around. Their famous croissants will create a sensory experience that will start your day on a delicious note.
Crystal Lagoon, Senayan City
Jl. Asia Afrika, Jakarta 10270, Indonesia
Phone: +62 811-8136-477
Instagram
Bakerman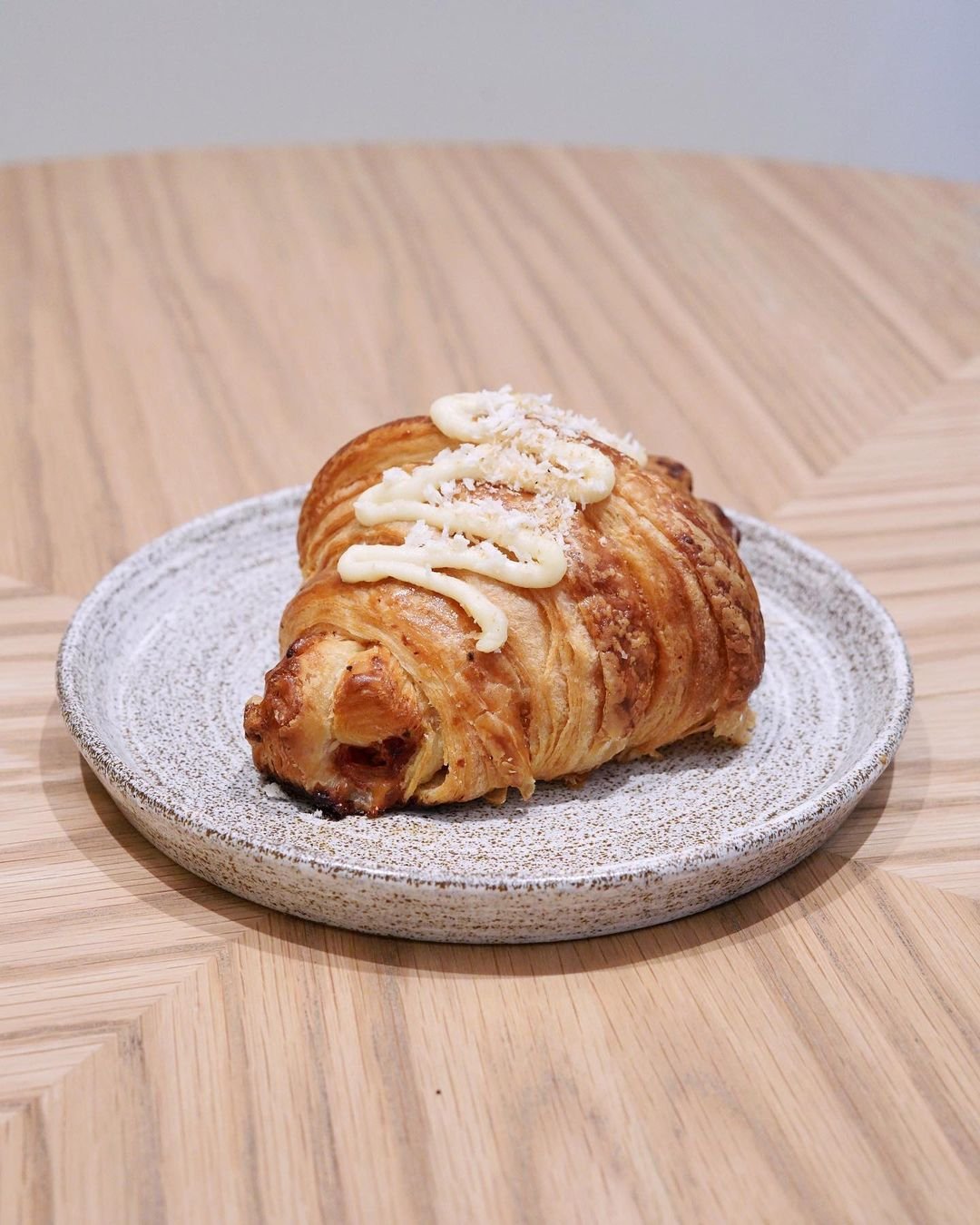 Bakerman features the concept of an artisanal bakehouse with timeless American-influenced dining. With an ample choice of croissants, Bakerman caters to all people from day to night, with their classic and unique takes on buttery croissants.
ASHTA District 8
Phone: +6281288788302
Pondok Indah Mall 3
Phone: +6281387877762
One Satrio
Phone: +6281255055955
Central Market PIK
Phone: +6285888855539
BRAUD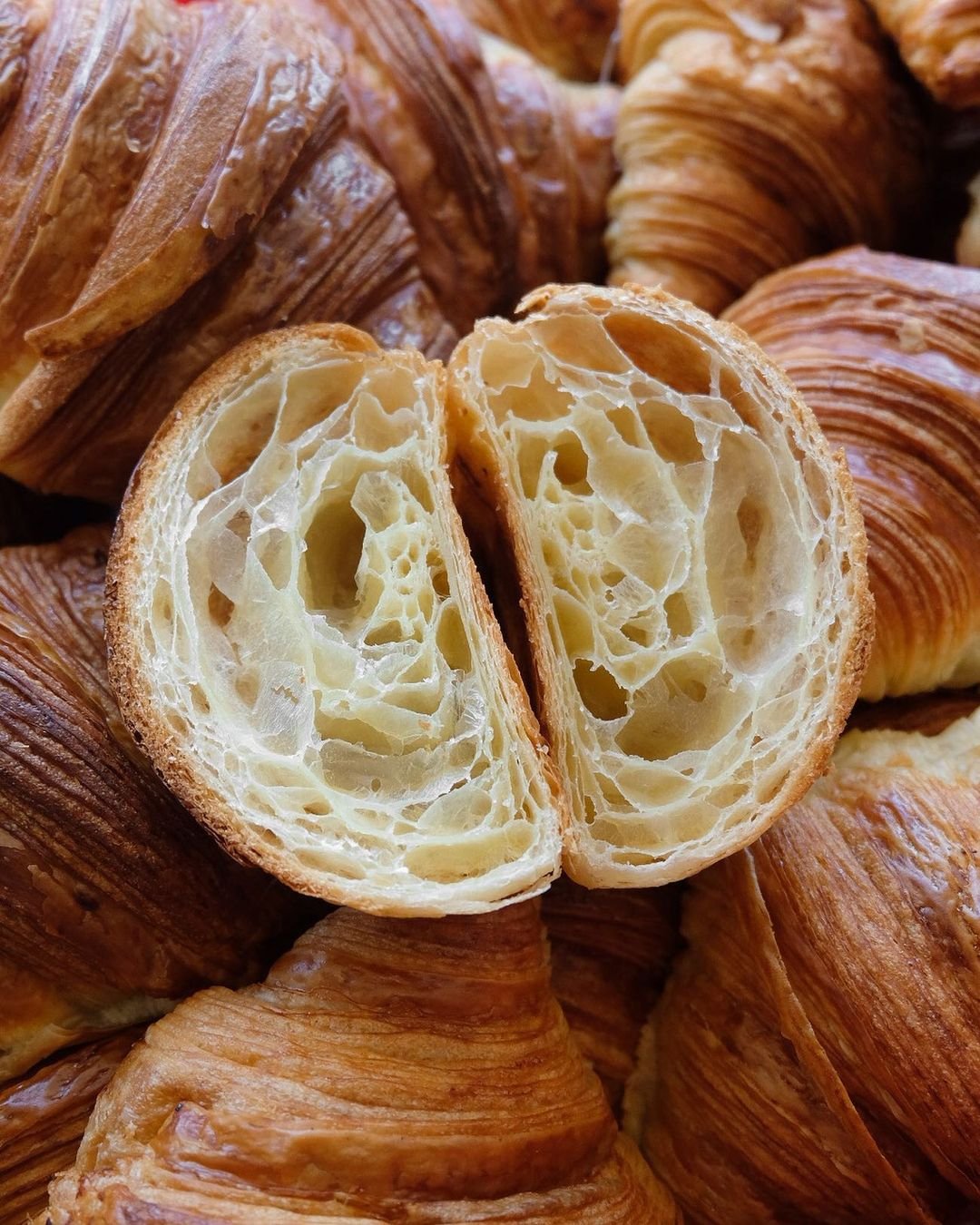 BRAUD delivers freshly baked artisanal sourdough loaves and pastries on a daily basis. Their croissants come out and head straight out for delivery, first thing in the morning, to ensure fresh and high-quality loaves.
Jl. Senopati No.36, Jakarta 12110
Phone: +6282124328172
Instagram
Butteria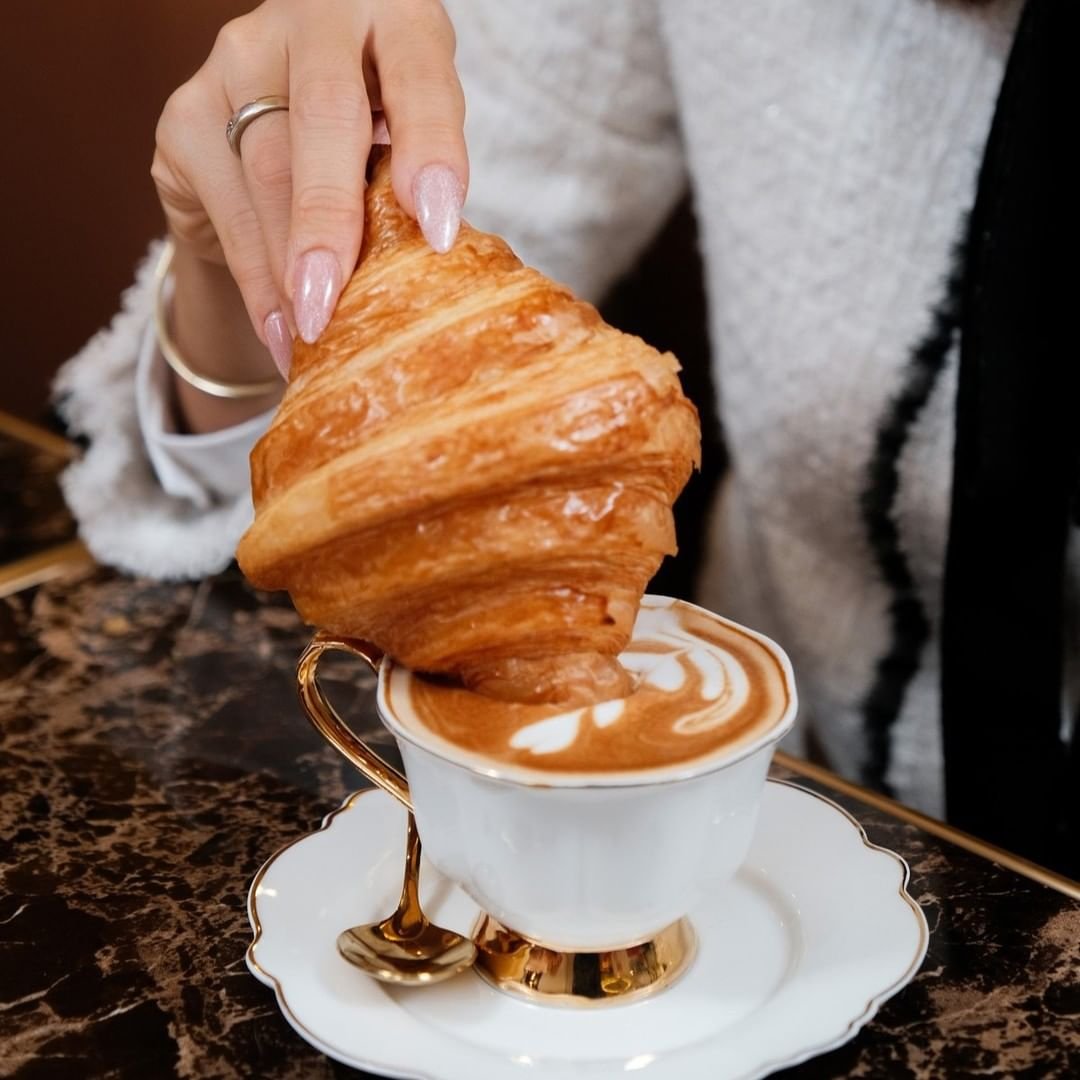 Baked fresh every day, Butteria's croissants come in a range of aesthetic shapes and sizes that will surely elevate dining experiences.
Pondok Indah Mall 2, 3rd Floor
Phone: +628111277312
HOS Cokroaminoto 54, Menteng
Phone: +6281119999327
Butterman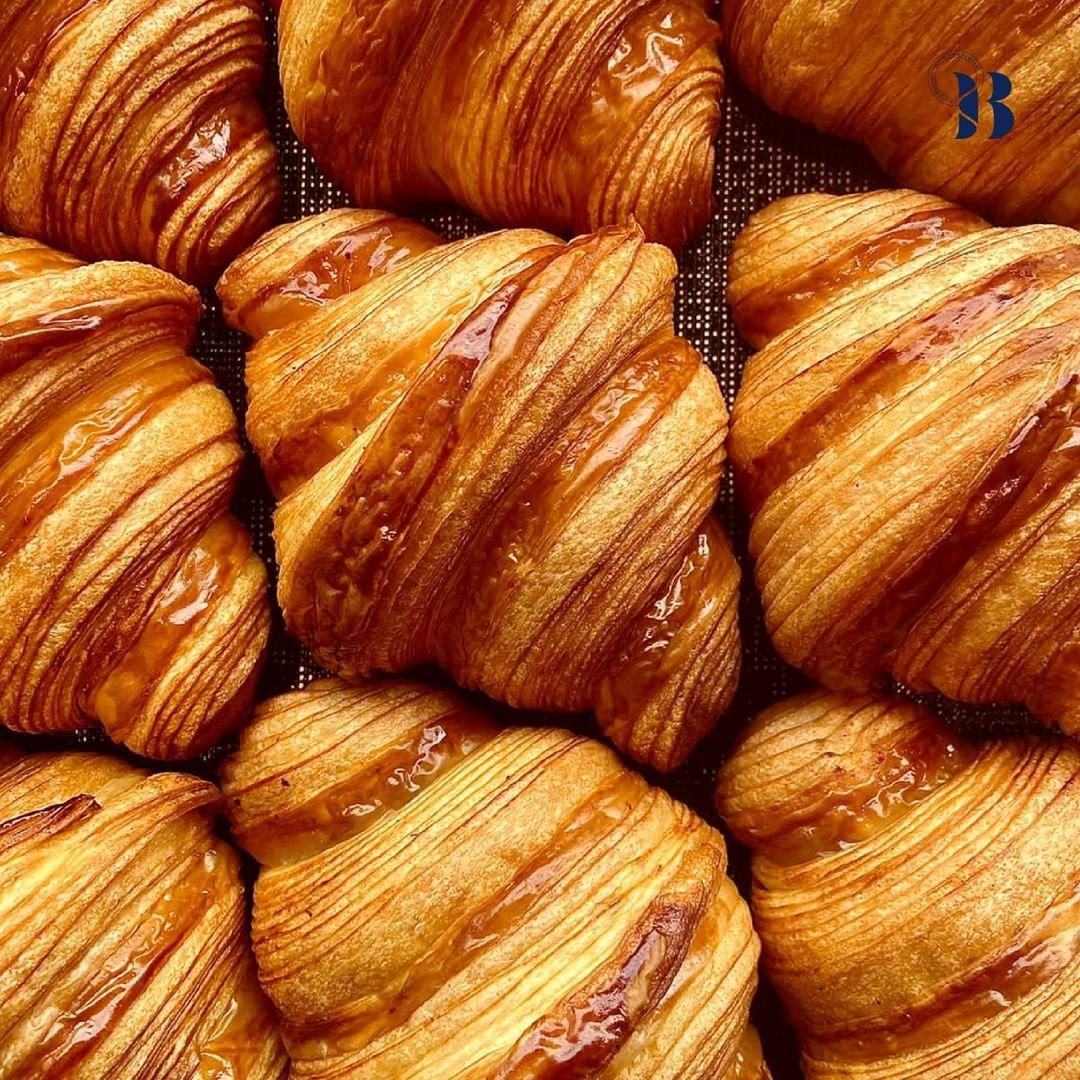 For more than 10 years, French Chef Stephane Simond has been obsessed with croissants. That's why he'd like to serve the best & most authentic French croissants in Indonesia. The result is warm, flaky, fluffy, layered, and buttery. The beloved croissants are baked with exquisite finesse. Flaky on the outside, layered and fluffy on the inside.
Senopati
Jl. Cikatomas 1 No.14, Jakarta 12180
Phone: +6285730298207
Grand Indonesia
Phone: +628197891198
Kota Kasablanka
Phone: +6281398898809
Eric Kayser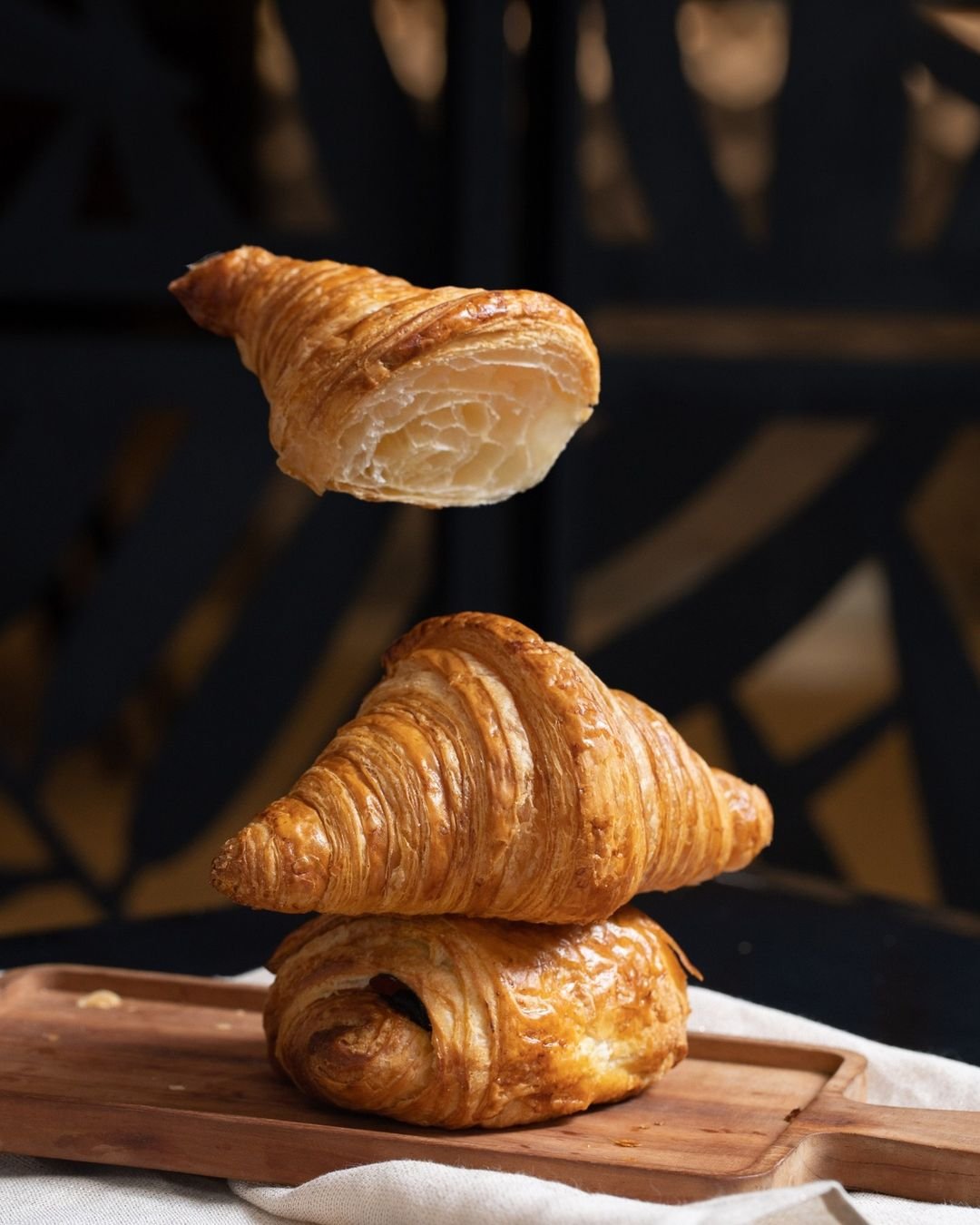 Nothing will beat the authentic. Made fresh the French way, Eric Kayser's croissant is the one to have if you fancy a true French delicacy.
Plaza Senayan
Lippo Mall Puri
Gandaria City
Phone: +62 812-9103-3450
Joe & Dough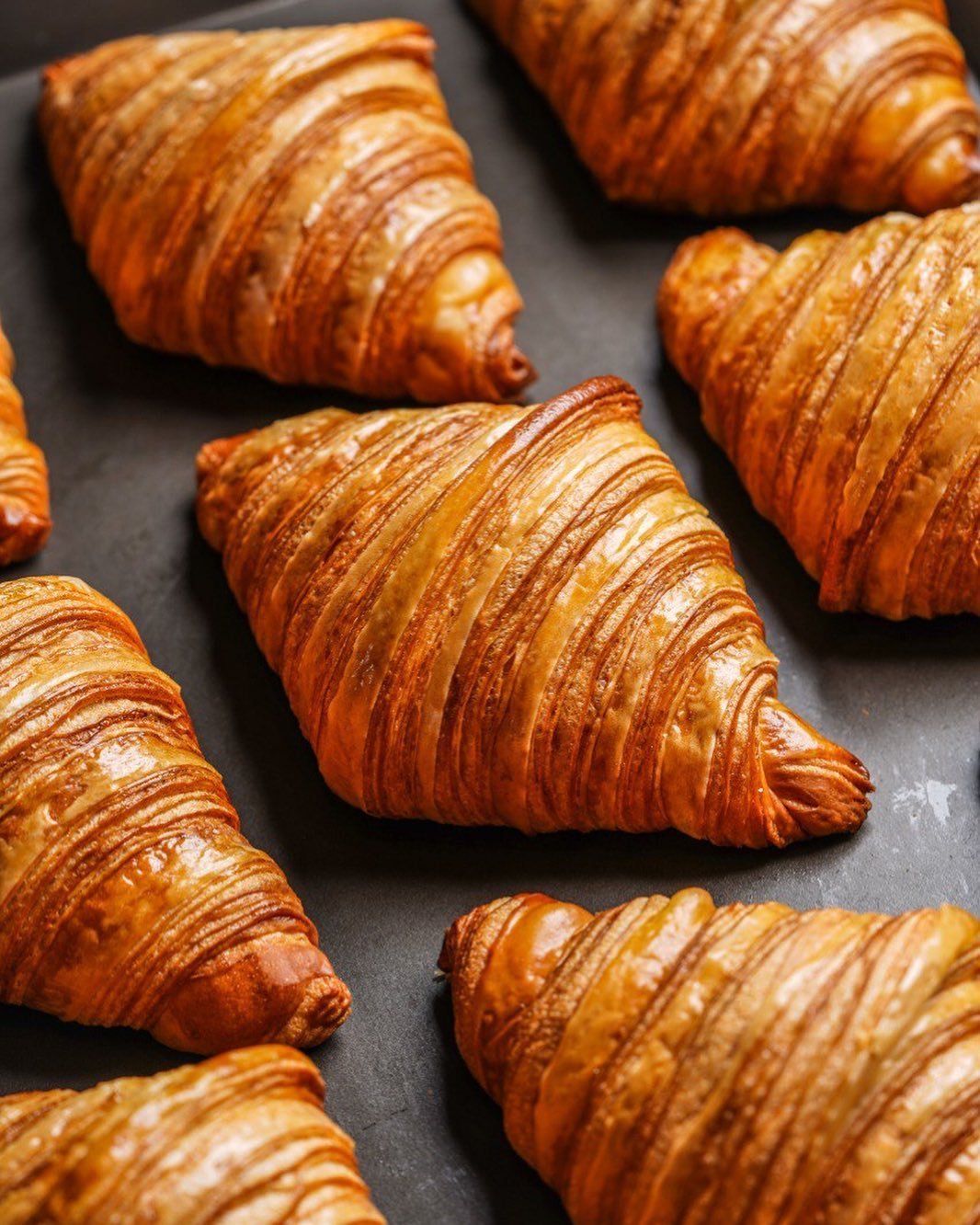 It's no secret that everybody loves Joe & Dough's croissants, especially when they are fresh out of the oven. Taste the all-buttery, deliciously flaky, and crisp textures. Perfect as it is or slathered with lashings of butter or jam, either way, they're absolutely delicious!
Plaza Indonesia
Puri Indah Mall
Kota Kasablanka
Gandaria City
Pondok Indah Mall 3
One District Puri
Phone: +62 812-1007-1373
Levant Boulangerie Pâtisserie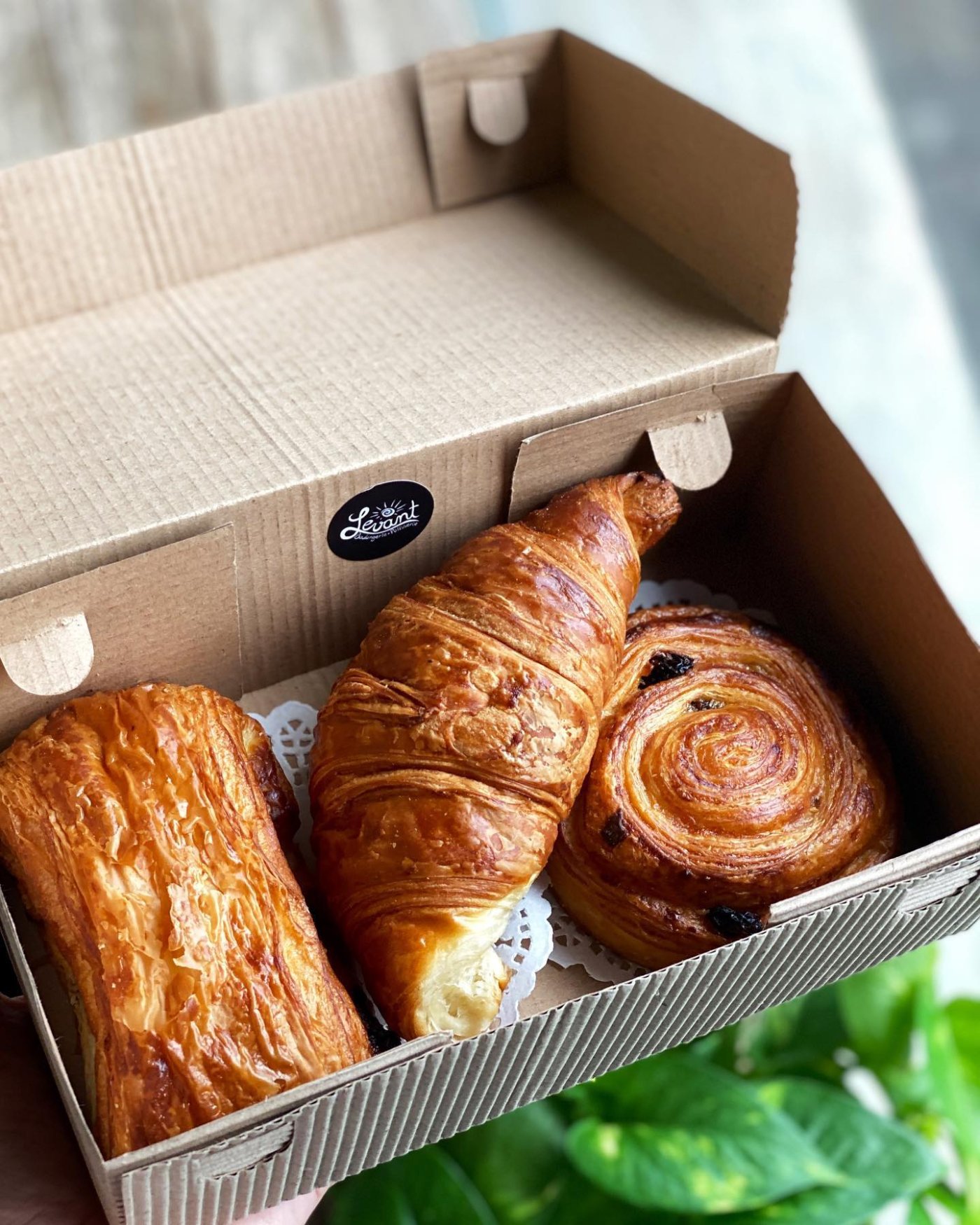 Freshly baked, premium imported butter Viennoiserie, made with maximum butter content for that extra luxurious texture and taste are the key ingredients for a perfect handmade croissant at Levant Boulangerie Pâtisserie.
Jalan Cipete Dalam No 9A, Jakarta selatan 12420
Phone: +6221 7661453, +6281223454677
Instagram
LIT Bakehouse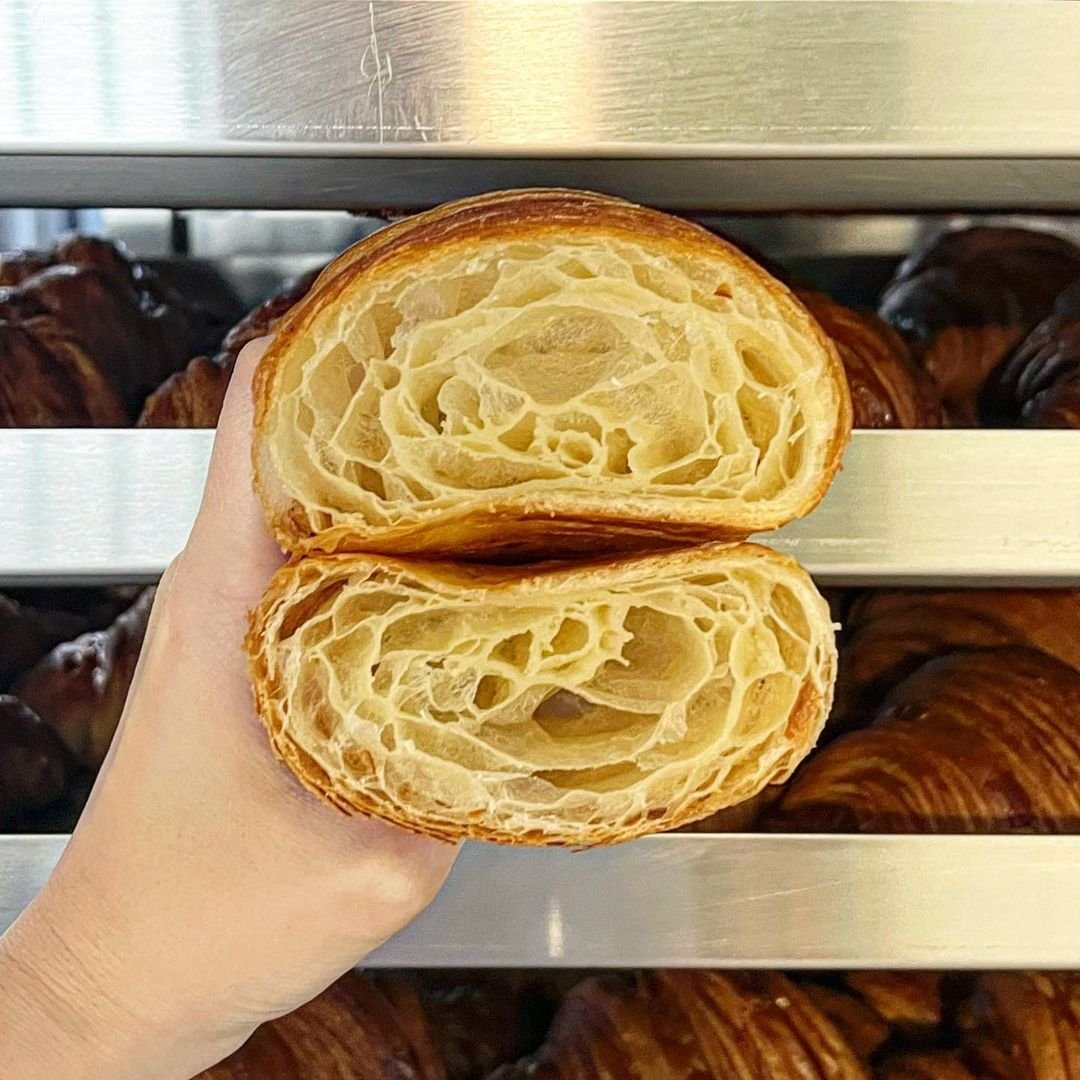 The hand-rolled LIT Bakehouse's croissants are made with 84% French butter and 100% LITness. The crisp, flaky exterior and buttery flavor make it a great vessel for all kinds of things: ham, cheese, egg, avocado spread, tahini, jams, peanut butter, chocolate, really; anything you want.
Jl. Pancoran 5 No. 31, Glodok, Taman Sari, Jakarta Barat 
Phone: +628179142889
Instagram
Monsieur Spoon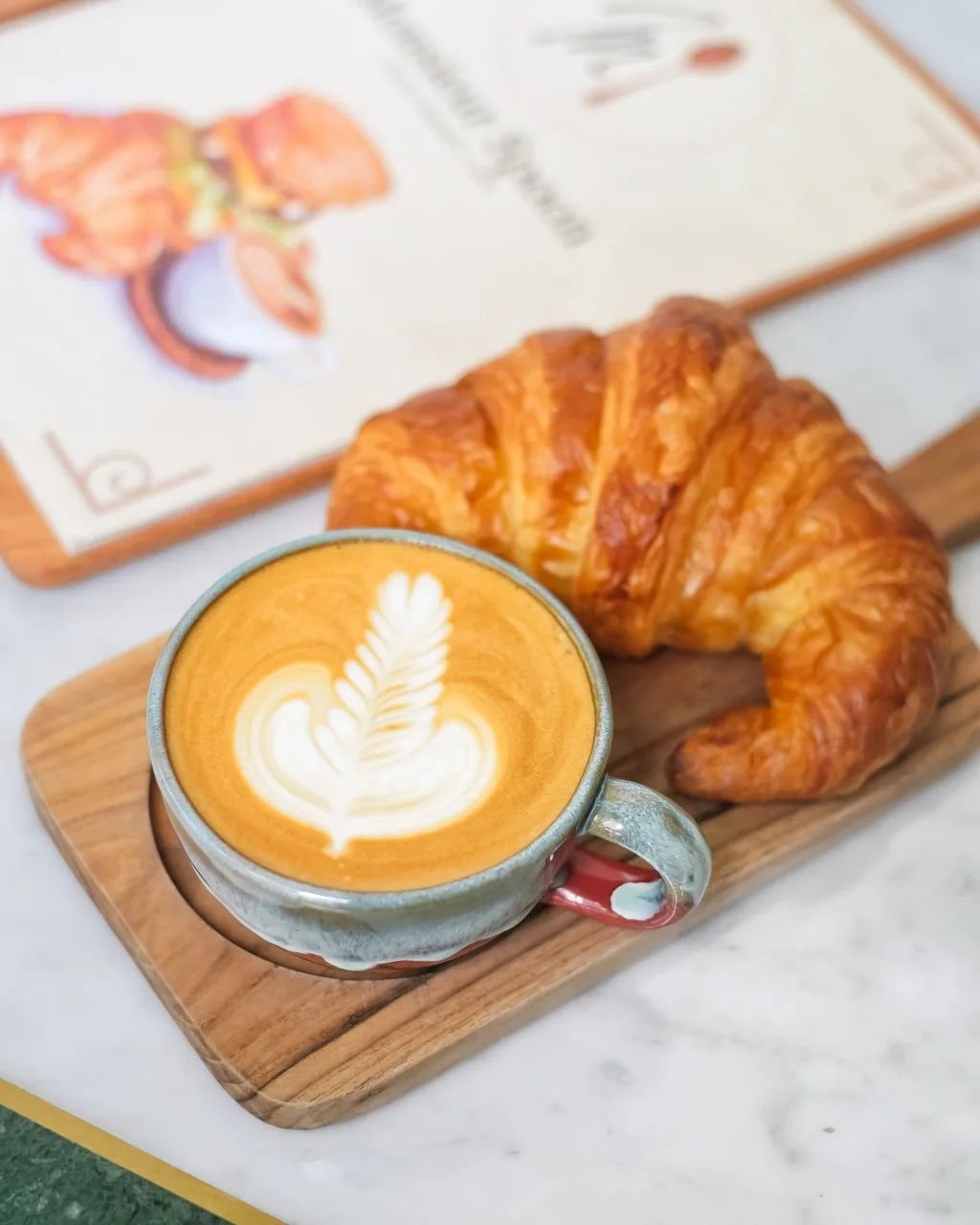 Made with natural food ingredients and made by passion, Monsieur Spoon's signature French all-butter croissant is a best-seller in Jakarta and Bali. 99% of everything they do is prepared in the store, made, and baked there.
Urban Farm, PIK
Plaza Indonesia
Kota Kasablanka
Senayan City
Pacific Place
Mall Taman Anggrek
Pondok Indah Mall 1
Puri Indah Mall
Phone: +628112227766