1. Dunia Fantasi Ancol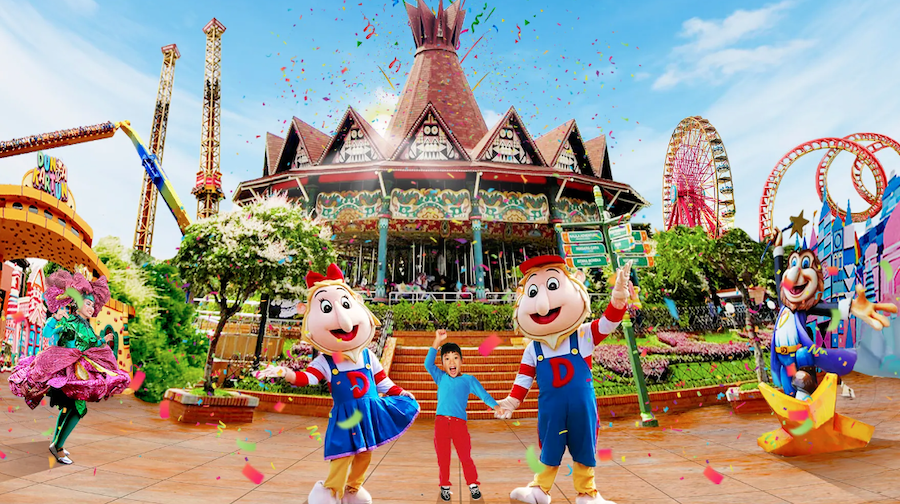 Dunia Fantasi orDufan for short, has been Jakarta's main theme park for decades located in the expansive Ancol 'dream park' concept. It is Jakarta's answer to Disneyland, complete with roller-coasters, a river raft ride, a simulator theatre, bumper cars, shooting gallery, and many more. Ticket for all games included; Weekday Rp 235,000 / per person Weekend Rp 265,000 / per person
Jalan Lodan Timur No.7, Jakarta
Phone: (62)(21) 6471 2000
http://www.ancol.com
2. JungleLand Adventure Park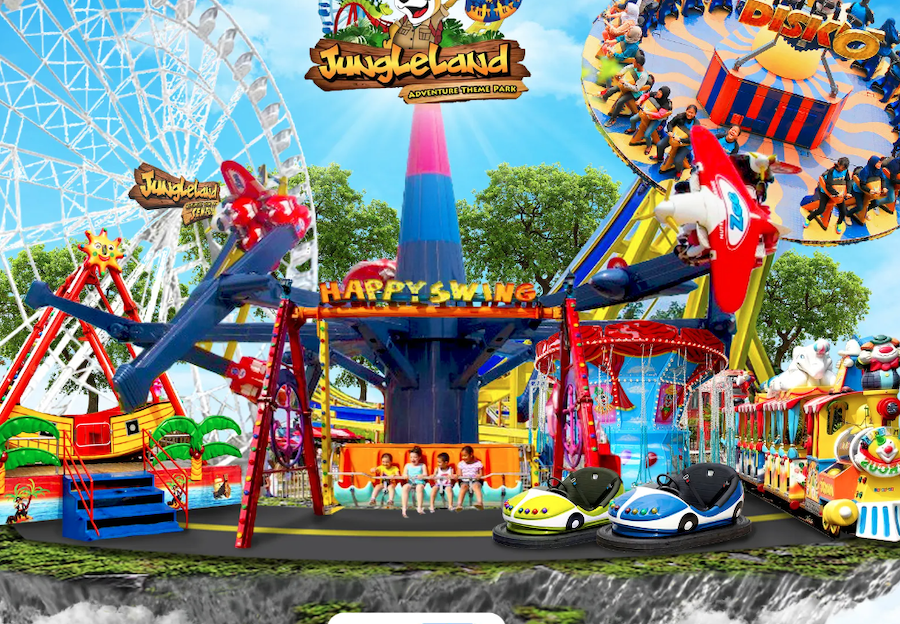 Jungleland Adventure Theme Park has 35 hectares area and consists of 4 zones, Carnivalia, Tropicalia, Mysteria and Explora, with 41 rides, 20 attractions, parades and the biggest Science Centre in Indonesia. This is the right place to make your children exhausted with fun!
Jungleland Boulevard
No. 1, Kawasan Sentul Nirwana, Sentul City, Bogor
Phone: (021) 29311313
http://www.jungleland.co.id/
3. Kidzania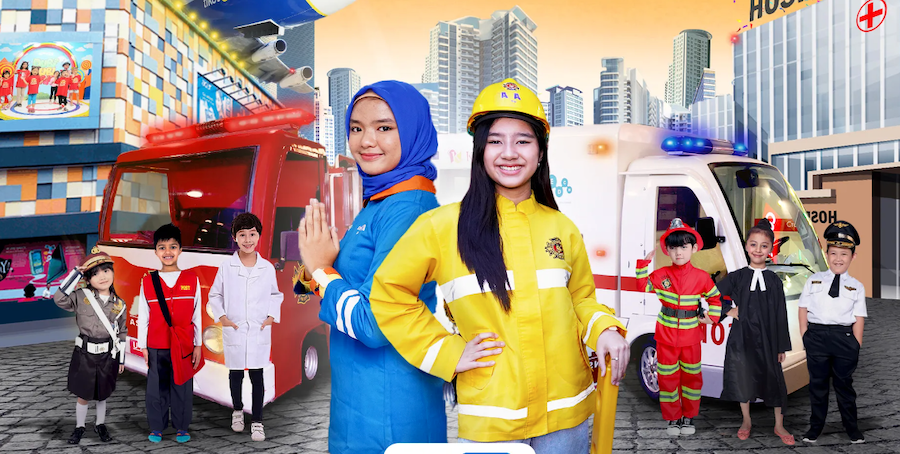 KIDZANIA is a unique edutainment center for children between 2 to 16 years old and their parents. It is a kid-sized replica of a real city, with streets, buildings, retail and different vehicles going around the City. Here, children play adult roles and they learn how to be a doctor, a pilot, a construction worker, a private detective, an archeologist, an F1 driver and over 100 other professions and occupations.
Pacific Place Shopping Mall
Jl. Jend. Sudirman Kav 52-53, SCBD Complex, Jakarta 12910
http://kidzania.co.id
4. Taman Mini Indonesia Indah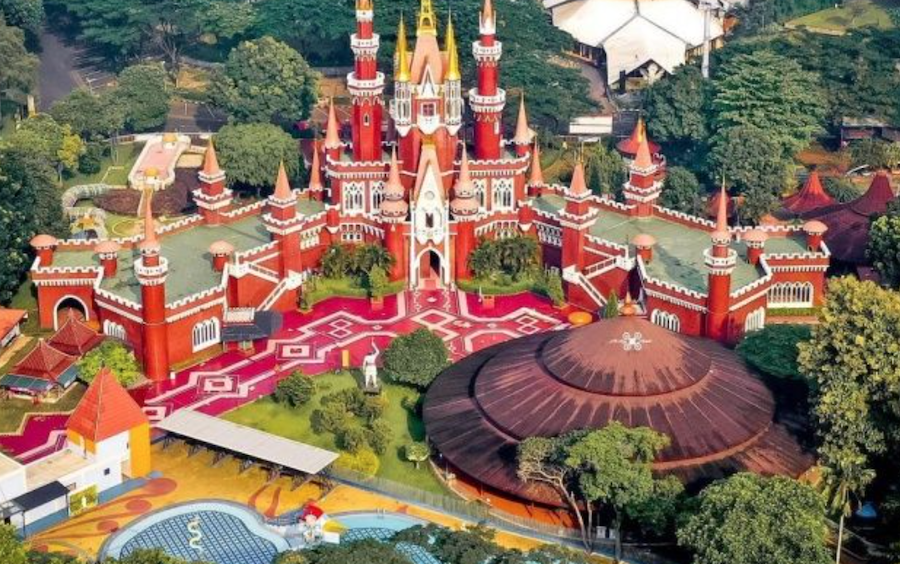 Taman Mini Indonesia Indah (TMII) or "Beautiful Indonesia Miniature Park" is a culture-based recreational area located in East Jakarta, Indonesia. It has an area of about 250 acres (1.0 km2). The park is a synopsis of Indonesian culture, with virtually all aspects of daily life in Indonesia's 26 (in 1975) provinces encapsulated in separate pavilions with the collections of Indonesian architecture, clothing, dances and traditions are all depicted impeccably.
Apart from that, there is a lake with a miniature of the archipelago in the middle of it, cable cars, museums, Keong Emas Imax cinema, a theater called the Theatre of My Homeland (Theater Tanah Airku) and other recreational facilities which make TMII one of the most popular tourist destinations in the city. Since 2007 Taman Mini Indonesia Indah launched new logo with branding slogan Pesona Indonesia ("Indonesian Charm").
Jl. Raya Taman Mini | East Jakarta
Phone: 021-87792078
5. Trans Studio Bandung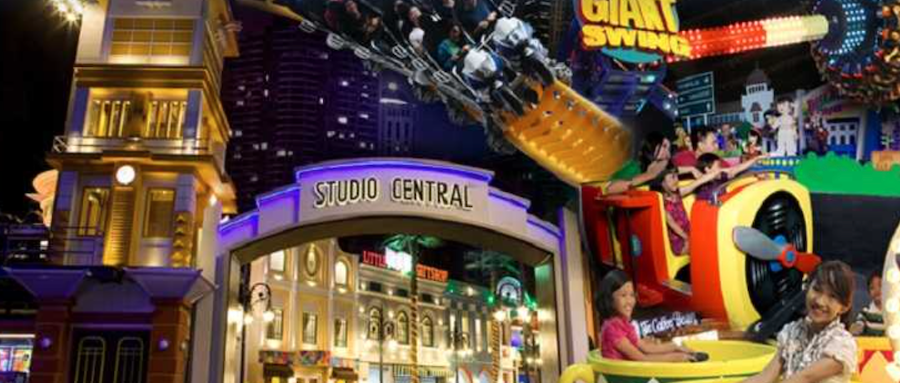 Trans Studio Bandung Theme Park is the second indoor theme park in Indonesia after Trans Studio Makassar, and is among one of the biggest indoor theme parks in the world. Divided into 3 different zones,the park has 20 rides and a wide variety of shows. Visitors will feel the experience of becoming a star also become part of favorite TV programs in TRANS TV and TRANS 7, such as 'Dunia Lain', 'Jelajah', 'Si Bolang' and many more.
Monday to Friday: IDR 170,000,- *Not Applicable at Peak Season
Saturday, Sunday & holiday : IDR 270,000,-
Note: Entrance fee applies to all ages
Additional charge for VIP Access: IDR 250,000
Jl. Gatot Subroto No. 289, West Java
Phone: (022) 91099999
Hours: 10AM–9PM