Expats moving to Jakarta will find themselves amidst a vibrant, sprawling and densely populated metropolitan and just like every other city, Jakarta has its strengths and weaknesses. The bitter truth is many admitted to having a love-hate relationship with this wonderful yet complex city. One of the main reasons is because, with a population of more than 10 million, you can't help but find yourself in the middle of a busy and hectic culture, which includes unbearable long-hours of traffic. You will also notice a stark contrast of poverty and affluence in the city, from slums and shanty-towns to modern skyscrapers, luxurious homes, and apartments as well as grand buildings.
An Expat's Guide To Moving To Jakarta
But, Jakarta offers much more than its masses. As the commercial and economic center of the nation, the capital offers limitless experiences, including great areas to explore, mega shopping malls to shop till you drop, hip new entertainment and dining spots to enjoy, rich cultural heritage to embrace and some new friends to be made. So push through the temporary culture shock because whatever one chooses to make of the "Big Durian", nobody could claim that life in South East Asia's city that never sleeps is ever dull. Trust us when we say, Jakarta is sure to paint your life colorful.
The People
While Indonesia is home to the largest Muslim population in the world, Indonesia is a very diverse nation with more than 300 ethnic groups, each with its own specific customs, which is why one of the most beautiful aspects of the city is its people. You will find that the people here are open, warm, kind, helpful, welcoming, cheerful and super friendly. Jakarta is an eclectic mix of traditions and races – from Chinese to Malay, Indians, and others – and it is well reflected in the city's way of life such as the multiple forms of cuisine as well as the many festivals that are celebrated here.
Accommodation or Housing Options
Expats in Jakarta may search for information on finding a suitable apartment or house to rent in the city. Jakarta offers a range of housing options, from luxury apartments to more affordable rental properties. Many expats choose to live in areas such as Kemang, SCBD, or Senopati, which offer a convenient location and a variety of dining and entertainment options.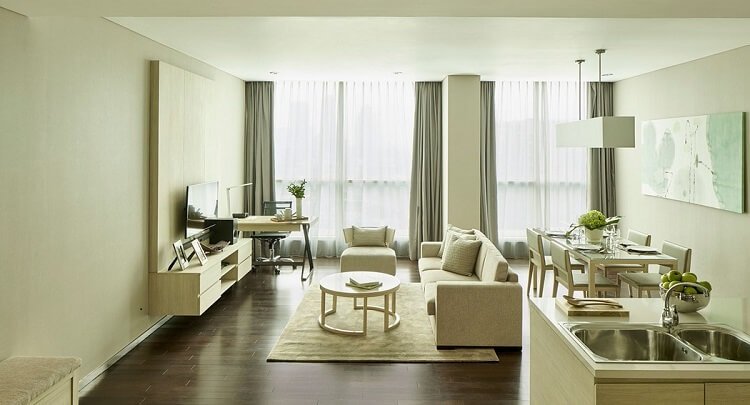 You would be able to find more upscale options in Central Jakarta such as in Menteng, as well as South Jakarta like in Kuningan, Setiabudi, Permata Hijau and more. There are a lot of mid-level options in North Jakarta, including Kelapa Gading and Pantai Indah Kapuk. However, it is highly recommended to find a home with the closest proximity to your workplace as the traffic in the city can get notoriously bad. Having a home close to your workplace saves you time and reduces stress levels.
Cost of Living
The cost of living in Jakarta is highly dependent on lifestyle choices, which includes your living space. Obviously, the larger the home or the more elite an area is, the higher it will cost to maintain it. There are also other factors that could contribute to a higher cost of living, for example, if you choose to shop your groceries from Western-style supermarkets instead of local ones. Many people also prefer hiring domestic help, which is fairly affordable here in comparison to other countries but it could increase your cost of living significantly.
It's important to work with a reputable real estate agent or housing service to find a suitable property, negotiate rental terms, and ensure that the property meets safety and security standards. Expats should also be prepared to pay a substantial security deposit and rent upfront, as well as consider additional costs such as utility bills, maintenance fees, and internet and cable TV subscriptions.
Expat Networks
Expats in Jakarta may search for ways to network and meet other expats in the city, as well as connect with local communities. There are various networking groups and events for expats in Jakarta, such as business groups, social clubs, and volunteer organizations. Additionally, social media platforms and online forums can be useful for connecting with other expats and finding information on events and activities in Jakarta. Joining local clubs and organizations can also help expats connect with the local community and learn more about Indonesian culture.
What to do in Jakarta
Jakarta offers many forms of entertainment, from shopping at megamalls to incredible nightlife and dining options.Being home to more than 100 world-class shopping malls, it has become a prime and frequent activity for citizens to visit them. Not only do the malls provide an escape from the city's heat and traffic, malls are deemed as a lifestyle center, where you can do anything and everything to keep you busy all day – from enjoying international cuisines, watching a movie, shopping in designer stores and local boutiques, getting a massage, grooming sessions at the salon, grocery shopping and so much more. These sprawling megamalls are indeed a shopper's paradise with a limitless range of high-end to affordable shops, which follows the latest trends. You are sure to have a productive and eventful day spending it at the mall.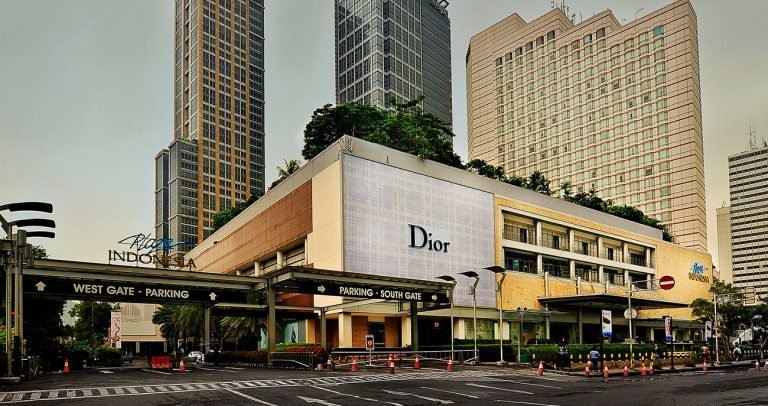 As a multicultural city with a big appetite, Jakarta proudly presents a colossal variety of international and local cuisine. This means you can find a wide range of restaurants here: from high-end ones that serve first-class dishes to small humble eateries as well as street vendors that offer authentic local fare. On top of that, you will be hard-pressed to not find new hip and trendy restaurants or hangout spots sprouting every now and then. Some of the best ways to spend your days here are to check out the never-ending list of dining and drinking venues in Jakarta, which offers tantalizing dishes and refreshing beverages both alcoholic and non-alcoholic.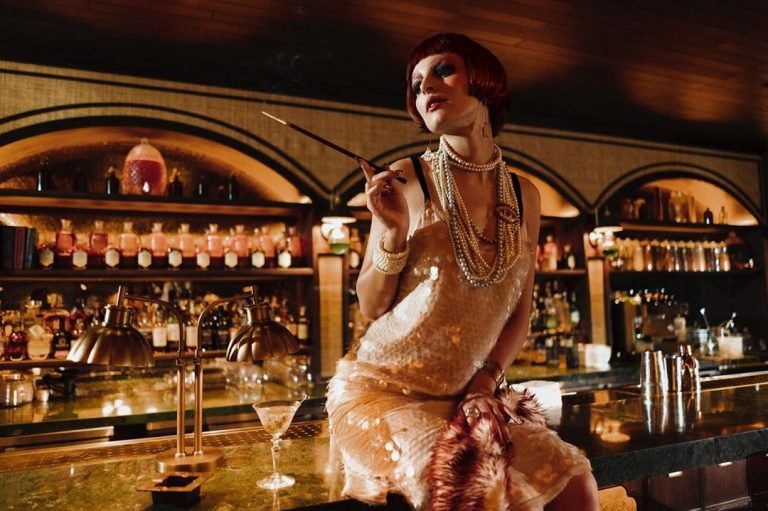 Jakarta is also incredibly well known for its entertainment after dark – from small pool bars and karaoke rooms, to live music venues, sports bars, and swanky high-end nightclubs, Jakarta offers the best of nightlife. Don't be surprised as the nightlife scene in Jakarta is just as fabulous and up-to-date as those found in Europe, Australia and other parts of the world. Several neighborhoods that are popular for their hip and happening nightlife include Kemang, for both formal and informal scenes such as live music bands, pool, and sports bars and more, as well as Kuningan, Senayan, and Thamrin for some of the trendiest and high-class clubs Jakarta has to offer.
Transportation
Due to the notorious traffic and congested roads, getting around in Jakarta can be an arduous task. Traffic in Jakarta is known to be one of the worst in the world, especially during office hours (first from 6 am to 10 am then from 4 pm to 8 pm). It also doesn't help that the sidewalks here are not pedestrian-friendly. So brace yourself when it comes to commuting here.
One of the best ways to go around is through public transportation. There are many public transportation methods such as LRT Jakarta, Commuter Line Railway and TransJakarta Bus Rapid Transit System. It is highly recommended to know your routes first before hopping into one of these options.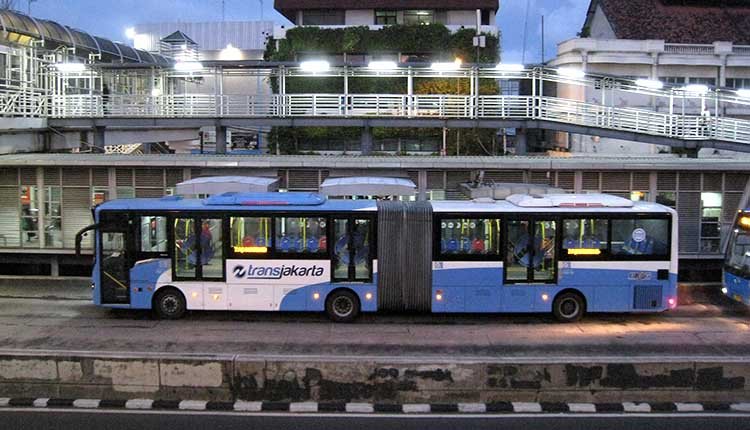 Driving yourself around is also recommended, however, there is always that risk of getting stuck in long hours of traffic, which is why having a driver is an incredible perk in Jakarta. This is not a viable option if you are not prepared to cover the costs that come with owning or renting a car such as petrol, parking expenses, road taxes, insurance, and a driver's salary. But it is safe to say that this option is still fairly cheaper in Jakarta than in other parts of the world.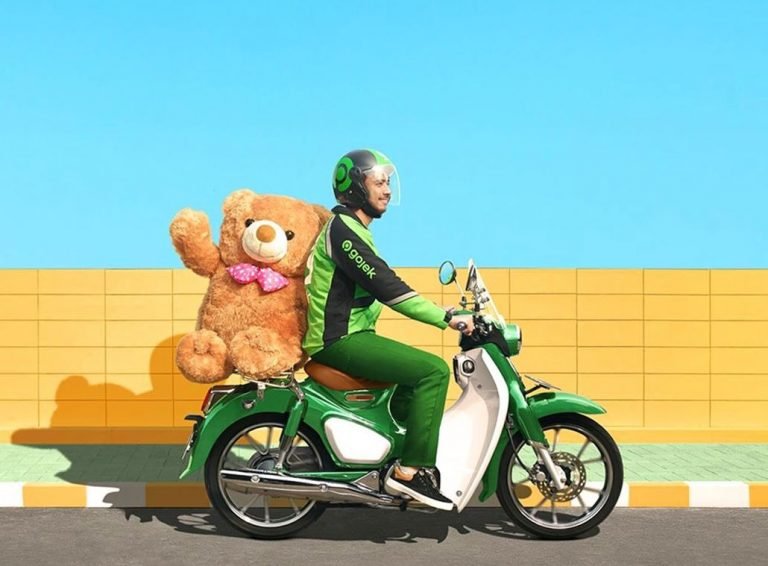 Fortunately, with the advancement of technology, there is another option: transportation apps such as Gojek and Grab. With these apps, it is extremely simple to book a ride with either a car or a bike (also known as Ojek). Many citizens use these apps as their go-to transport option because they are fast, easy to find and reasonably priced, even for long distances. Should there be an issue with your app or if you prefer to use cabs instead, Blue Bird and Express are among the trusted brands in the city? You can also download mobile apps for it.
In general, if you are living alone, using public transportation or transport apps would be a better and cheaper option, however, if you are with family or living on the outskirts of the city then it is more sensible to have a car.
Visa
The process for getting a work permit or visa in Indonesia is often an arduous task, especially since there are strict rules on employing foreigners due to the high rate of unemployment already present in the country so it is crucial to have a valid work permit or visa sorted in advance. You could either contact the nearest Indonesian Embassy or consulate directly or visit the website of the Ministry of Foreign Affairs in Indonesia to get more information on how to apply for a work permit and the various visa categories available.
Schools
Expats with children in Jakarta may search for information on international schools, which offer a curriculum tailored to international students and often follow a specific educational framework such as the IB or Cambridge curriculum. These schools can be quite expensive but provide a high-quality education, diverse student body, and support services for expat families. Popular international schools in Jakarta include Jakarta Intercultural School, British School Jakarta,  Australian Independent School Jakarta and more... 
Heathcare
Expats in Jakarta may search for information on the quality and availability of healthcare in the city. While the healthcare system in Jakarta is developing, it can be difficult to access quality medical care in some areas. Many expats opt for private healthcare providers and international hospitals in Jakarta, which offer high-quality medical care and English-speaking doctors. However, private healthcare can be expensive, so expats are advised to obtain health insurance before arriving in Jakarta. Some of the top international hospitals in Jakarta include Siloam Hospitals, Mayapada Hospital, and Brawijaya Women and Children Hospital.
Greetings
The official language of the nation is Bahasa Indonesia but English is also widely spoken. It is advisable for ex-pats to learn the basics of the language, as it will contribute to a much smoother adjustment. The most common way of greeting in Indonesia is a handshake, which is often accompanied by a slight bow of the head. Some people put their palm on their chest after the handshake as an additional sign of respect but it slightly differs from genders.
For women, a handshake is also commonly used but so is just a nod of acknowledgment instead. Between opposite genders, it is advisable to let the woman initiate the handshake. Sometimes women would rather nod or put their hands in a prayer position in front of their chest. The man would then return her gesture accordingly
Safety:
In general, Jakarta is a safe place to live, however, like any large metropolitans in the world, you are recommended to be vigilant and take extra precautions for your safety. For example, do not wear flashy accessories, while walking on the road at nights or quiet areas, ensure to keep an eye on your belongings to avoid pickpockets, use transportation companies that are reputable and reliable. For women especially, it's unwise to walk alone at night. While violent crime is pretty rare, petty ones including scams could be quite common here.
About Jakarta Expat Life
Jakarta, the capital city of Indonesia, is a bustling metropolis with a population of over 10 million people. It is a melting pot of different cultures, religions, and ethnicities, making it a fascinating place to live and work.
For expats, Jakarta offers a range of opportunities, from business and career prospects to cultural experiences and adventure. The city is home to a large expat community, with people from all over the world living and working in the city.
As an expat in Jakarta, you can expect to encounter a diverse range of people, cultures, and languages. English is widely spoken, particularly in the business world, but learning some basic Indonesian phrases can help you to integrate more easily and connect with the local community.
Housing options for expats in Jakarta range from luxury apartments in high-rise buildings to more modest homes in residential neighborhoods. The cost of living in Jakarta is generally lower than in many other major cities in Asia, but it can still be expensive to live in certain areas or to enjoy certain amenities.
Jakarta is a dynamic city with a thriving business community, which makes it an attractive location for expats who are looking for career opportunities. Many international companies have offices in Jakarta, and there are also a growing number of startups and entrepreneurial ventures in the city.
Despite its many advantages, living in Jakarta as an expat can also be challenging at times. The traffic can be notoriously bad, and pollution levels can be high. The city is also prone to flooding during the rainy season, which can cause significant disruption to daily life.
Jakarta is a vibrant and exciting city for expats, offering a range of opportunities and experiences. However, like any big city, it has its challenges, so it's important to be prepared for these before deciding to relocate.