Central Europe is known for its uniqueness, ranging from historical buildings, to nature and culture. Many tourist destinations have been designated by UNESCO as world heritage. Now the Czech Republic, Slovakia, Poland, and Hungary, known as the Visegrad Group or V4 are holding promotions to Indonesia to invite tourists from the archipelago to visit countries in the "Central Europe" region.
Through the Discover Central Europe program, V4 which is also known as the "European Quartet" has the same roots of tradition, civilization and culture so that these four countries have a spirit of togetherness to promote together.
For this reason, Discover Central Europe held its first event with the concept of a B2B partner. Presenting 10 sellers from V4 and buyers as many as 70 companies from Indonesia on October 17, 2022. The B2B partner activity brought together various companies, including travel agents, DMCs, hotels and airlines.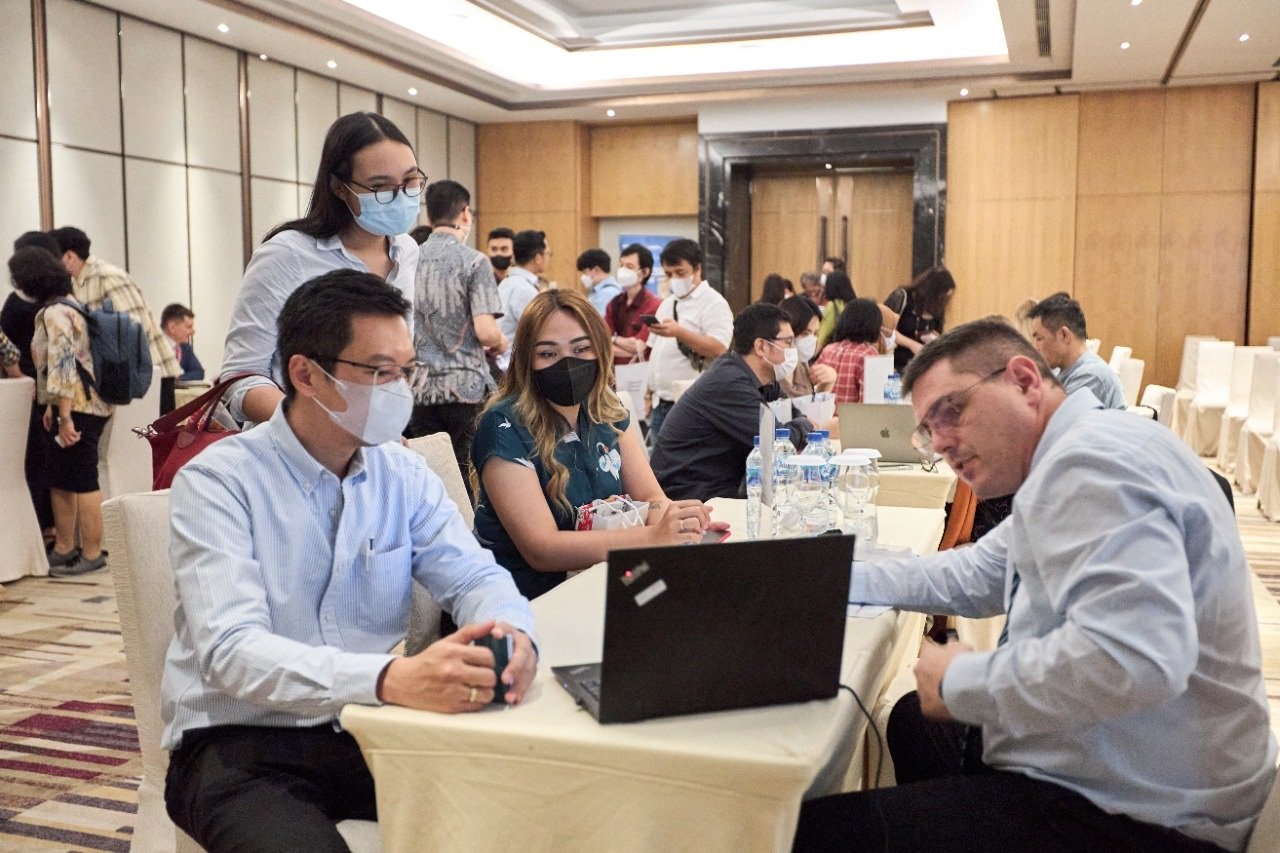 Artur Pielaszek, Deputy Director of Marketing Department-Poland Tourism Organization explained that, this B2B event aims to brand awareness and increase market interest in Poland, Hungary, Czech Republic and Slovakia.
"The Central European Region is a safe tourist destination. Tourists can visit easily from one country to another in the V4 country alliance, thanks to the close distance and good transportation networks," he said.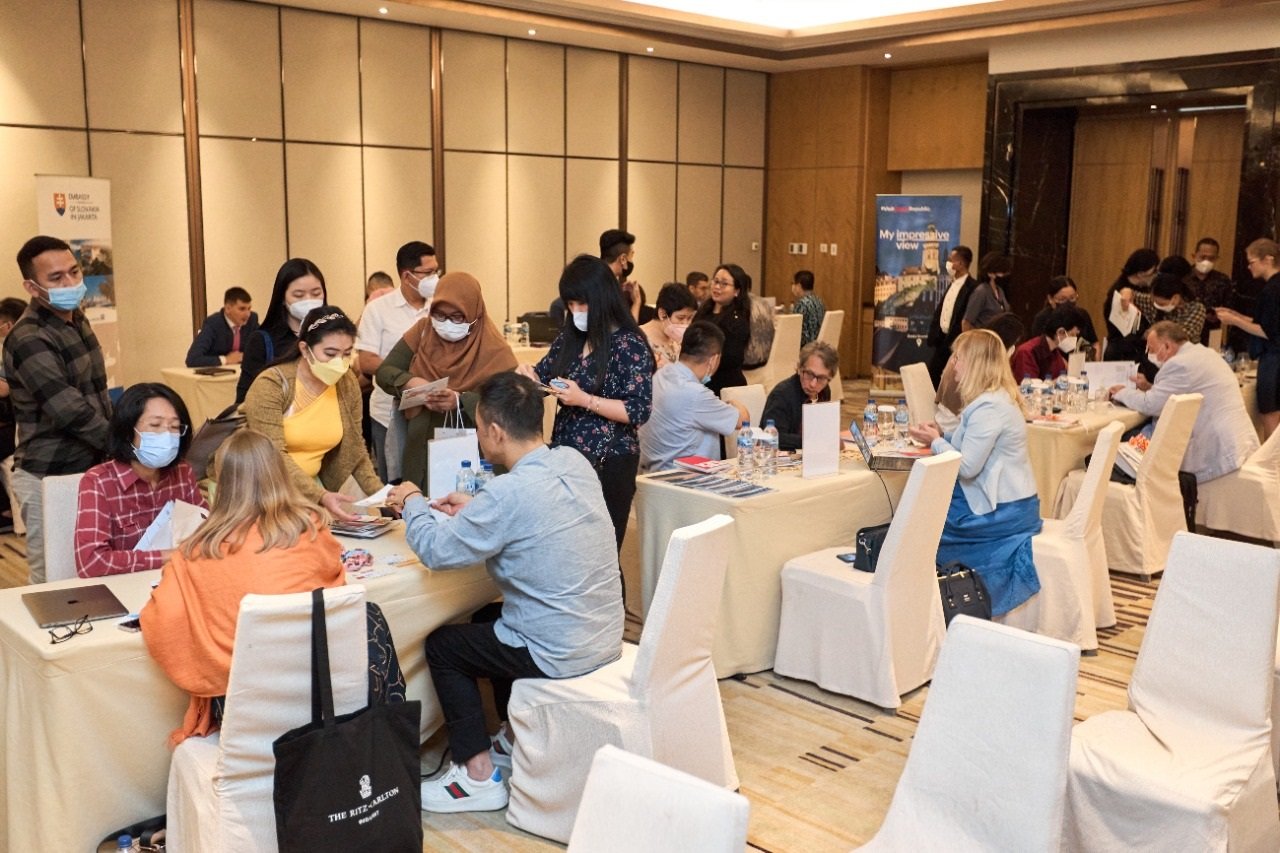 Each V4 member country has its own uniqueness, be it in the fields of architecture, art, religion, folklore and tradition or nature:
Czech Republic
Czech Republic is known as the heart of Europe. With relics of historical castles, tourists can take a historical tour while seeing castles, swordsmen, and even ghosts, if lucky.
The city of Prague, the capital city, can be enjoyed by sitting relaxed in cafes while enjoying the past that lives in modern times or strolling to see the beauty of the old Baroque-style churches.
Czech Republic is also known for its spa tours with springs that flow water that contains many minerals and can be used for treatment while enjoying the Art Nouveau-style architecture with its distinctive design.
Slovakia
Bratislava is the capital and gateway of the country of Slovakia. Having in common with his elder brother who used to be from the same country, the Czech Republic, Slovakia is also known for its historic buildings.
But the main attraction, Slovakia is home to natural caves and national parks of stunning beauty. In addition, Slovakia is also known to have abundant water reserves, it's no wonder that Slovakia has many destinations for water parks (aqua parks) with slides and surfing with artificial waves.
Not only that, Slovakia is known as a culinary destination with special foods with poppy seeds and vineyards. 
Poland
From the towering Tatra Mountains to the wild Baltic Sea, Poland is filled with vibrant cities. Warsaw, the capital city is a metropolis where history meets the latest technology, contemporary art, and architecture. One of its most important spots is the historic center listed on UNESCO's World Cultural Heritage List. The other Polish UNESCO city is Krakow. Every visitor to Krakow should see Europe's largest Medieval market square with its Cloth Hall, the Church of the Holy Mary, Wawel Hill, and its royal castle.
Poland is a country that has a long history but meets modern technology. Warsaw, the capital city is a metropolis in the heart of Europe, with centers of contemporary culture and education. However, Warsaw is also known for its historical tours with ancient buildings, castles and Gothic-style churches that are more than 1000 years old.
Poland also has seafront resorts in the North with beaches and piers with sunset views, plus a culinary delight of mouth-watering fresh seafood. Poland is known as a country where greenery is everywhere and has natural sites around every corner. One of the most famous is the Białowieża Forest which has been designated by UNESCO as a habitat for various wild animals that live freely.
Hungary
Hungary is known as a country that has the largest hot springs caves and hot lakes in the world. That's why Hungary is known as a tourist destination for hot springs and spas. When ruled by the Ottoman Empire in the Middle Ages, many bathing centers were built which are still preserved until they can be visited today.
With the capital city of Budapest, Hungary is also known for its historical heritage buildings such as churches and castles. One of the most famous is the Parliament Building which is known as the largest building in Europe.
Hungary is also known as a producer of legendary wines. Many vineyard tour packages and festivals are held. One of the famous products is Tokaj Azsu as a wine that has a naturally sweet taste.