Our Earth is in dire need of saving, and it is our responsibility to contribute to its well-being. Thus, amidst the terrible environmental conditions, there is hope as more and more companies in Jakarta adopt a "greener" lifestyle. One of the ways is by establishing eco-friendly office structures that have been certified by the esteemed Green Building Council Indonesia (GBCI). Some of the few buildings in Jakarta that holds this prestigious certification are:
1. Sequis Center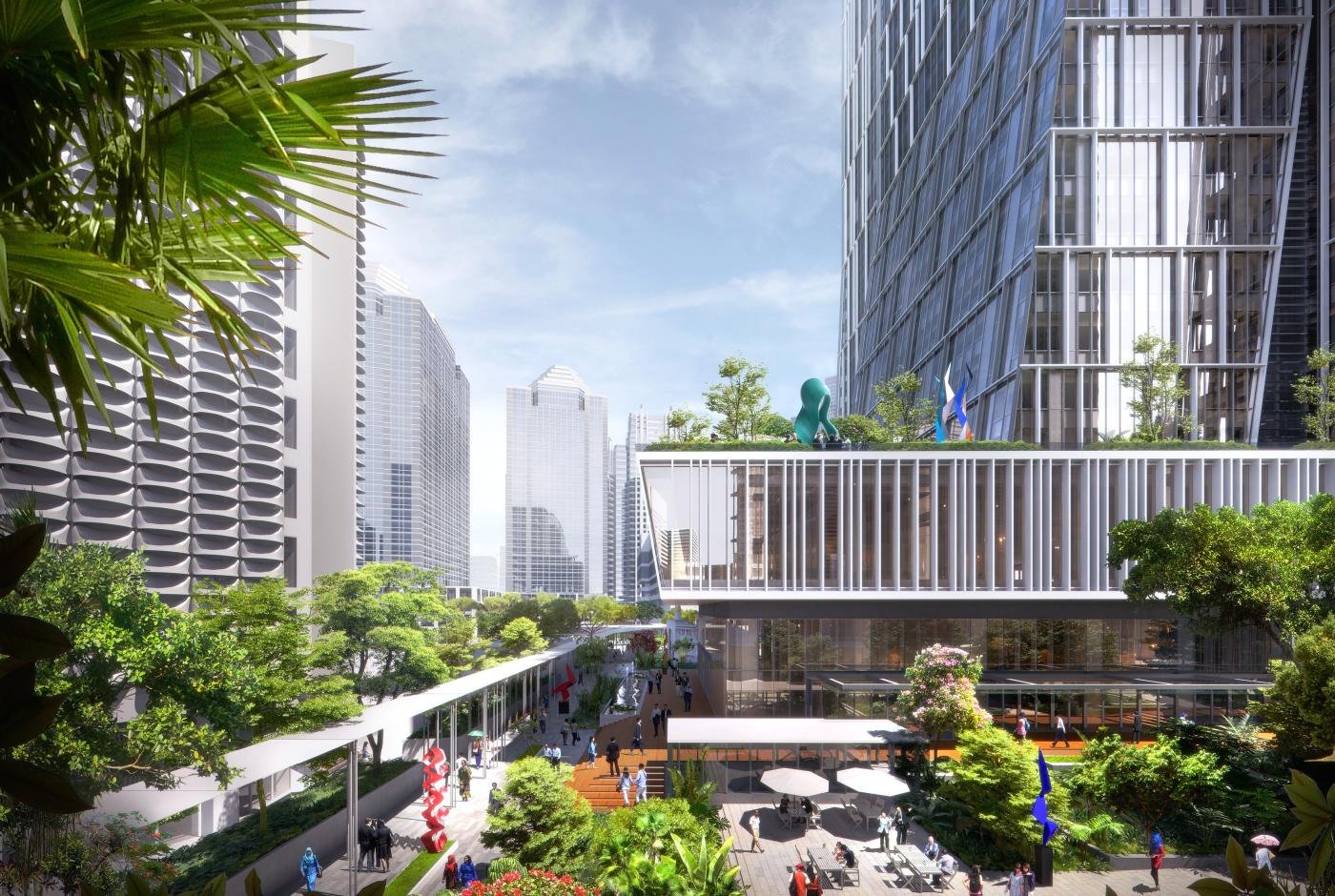 Established since 1980, this office building has modified its operating system to be more energy saving. Since adopting this concept, Sequis Center has successfully saved electricity and water usage by about 28% from the standard baseline. The building has also implemented a strong reuse, reduce and recycle culture, which includes an efficient waste management system.
Address: Jl. Jend Sudirman 71, Kebayoran Baru, Senayan, Jakarta Selatan
P: (+6221) 29942929
2. Menara BCA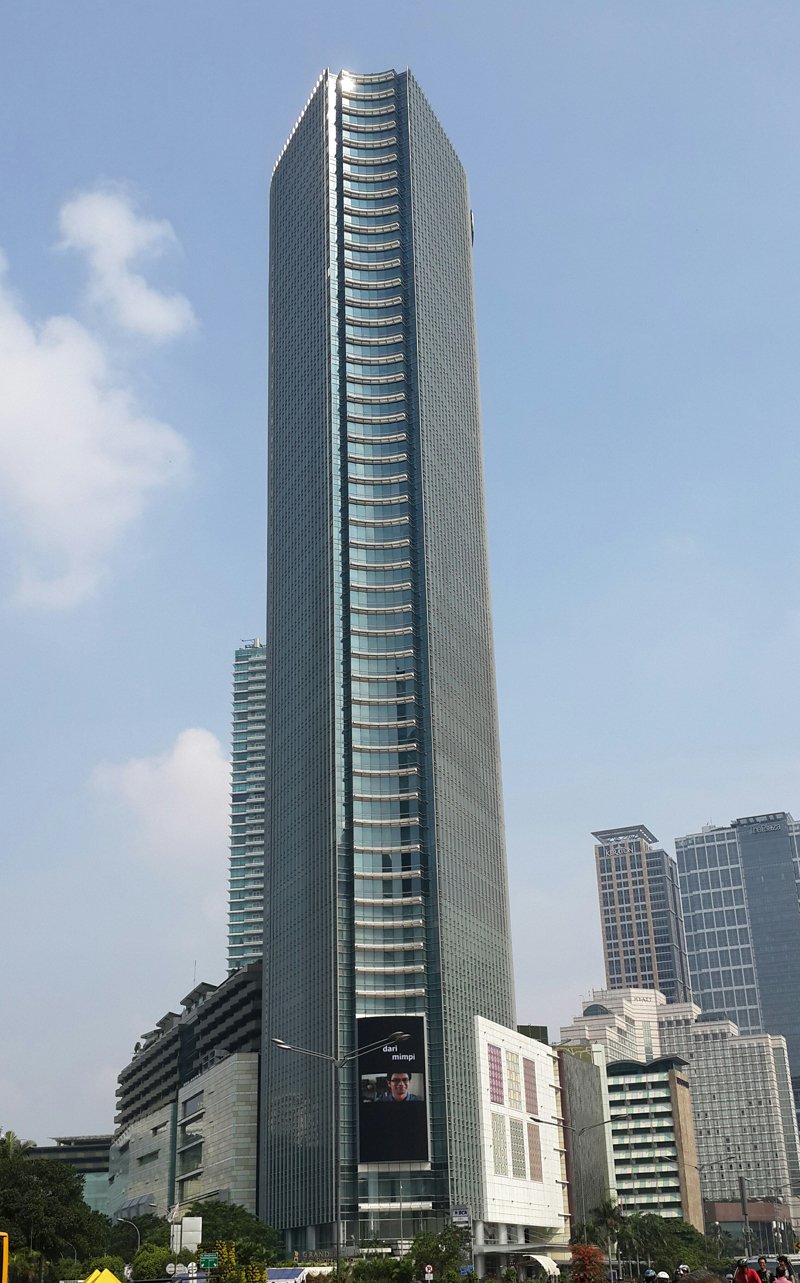 This stunning 230m high building, with 57 floors may seem like any other fabulous skyscrapers in town, but Menara BCA, which is adjacent to Grand Indonesia Mall, is one of the first buildings in town to have received a "green" certification. The building was certified with Greenship EB Platinum in the highest category for implementing efficient methods to conserve energy and water, increase air quality as well as other environmentally friendly conditions.
Address: 50/F, Menara BCA Grand Indonesia, JI.MH. Thamrin No.1, Menteng, Jakarta Pusat
P: (+6221) 23584400
3. Alamanda Tower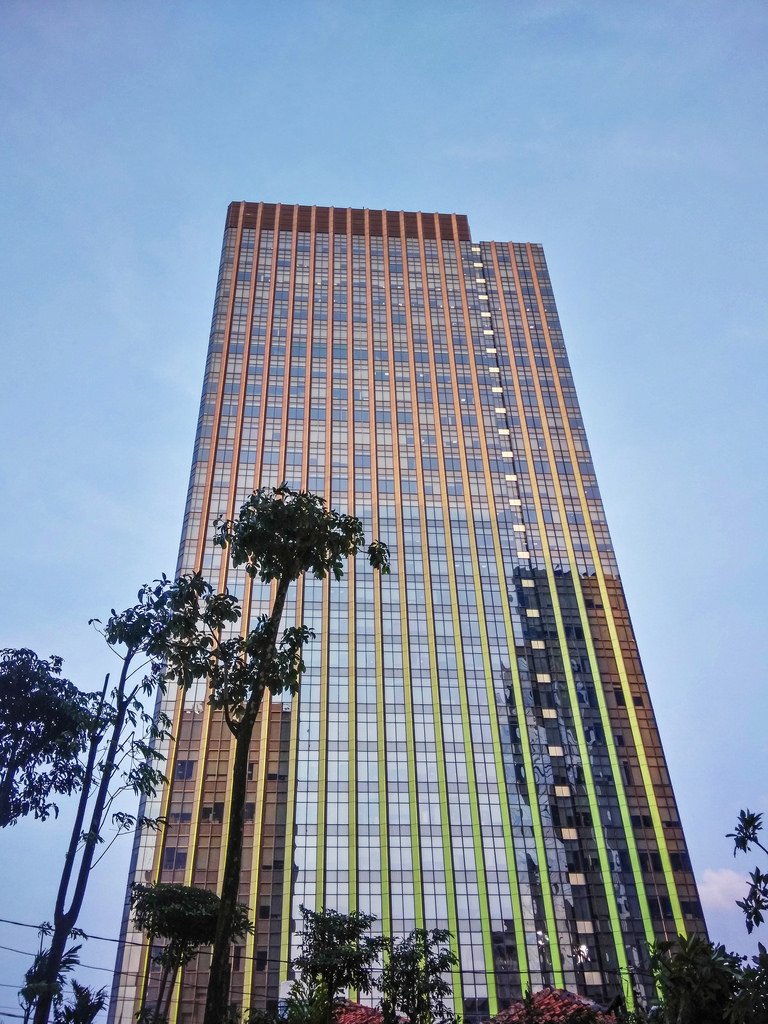 This 30-story building has achieved a Greenship Platinum certification – one of the highest honors by GBCI – with flying colors, all thanks to the incredible "green" features incorporated throughout the building up to the operational system. Some of the sustainable features include water recycling, natural daylight, and ventilation – which reduces UV-exposure – LED lights, land coverage of only 20% as well as shaded terraces and calm water to create a fresh and stimulating work-place atmosphere. 
Address: Jl. Tahi Bonar Simatupang No.22-26, Cilandak, Jakarta Selatan
4. Gedung Utama Kementerian Pekerjaan Umum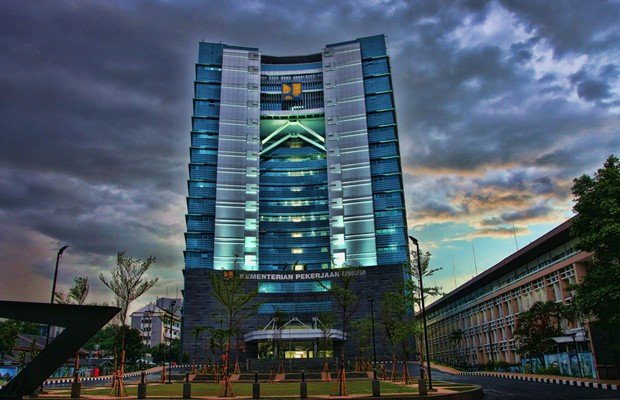 Gedung Utama Kementrian Pekerjaan Umum is one of the first government official buildings to have achieved a GBCI certification in the Platinum standard. Some of their green features include natural daylight, automatic light sensors, and water recycling, which has successfully resulted to the reduction of energy and water usage by 44% and 81% respectively.
Address: Jl. Pattimura No.20, Selong, Kebayoran Baru, Jakarta Selatan
P: (+6221) 7228497
5. Pacific Place Mall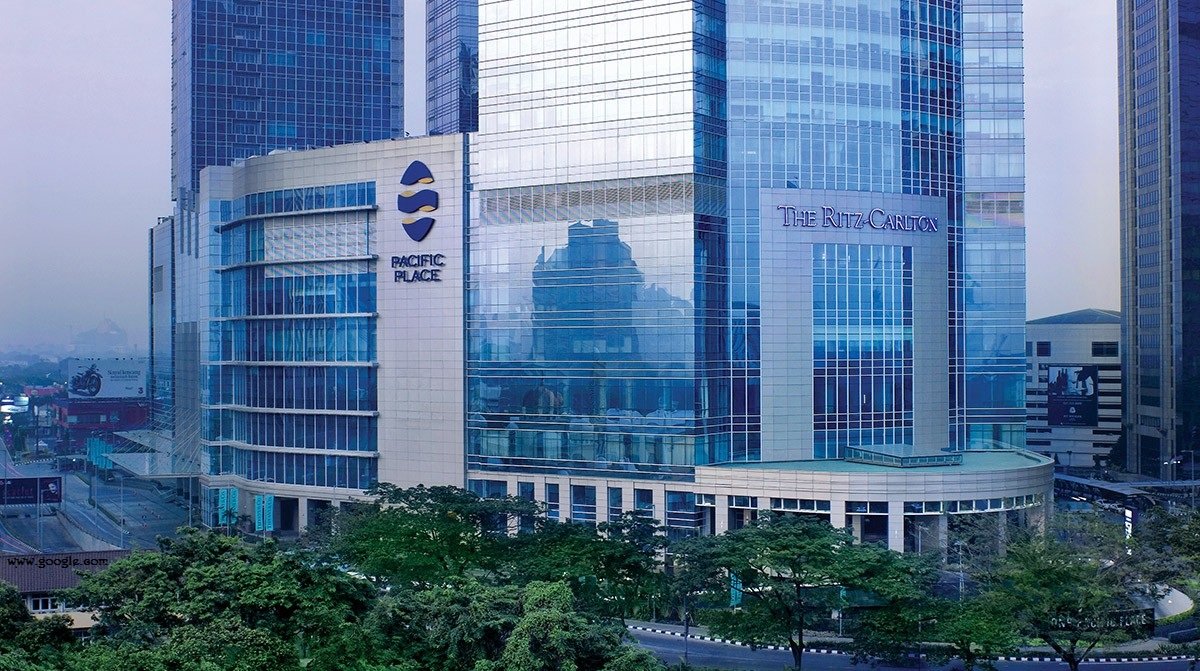 Pacific Place Mall is the first major shopping mall in town to have adopted the green-culture and obtained the GBCI certification. Through its efficient and environmental-friendly practices such as recycling, readjusting as well as replacing energy, the mall has managed to save on the operational cost by 25%. This shows that going "green" does not only benefit the planet, but also the company. 
Address: Jl. Jend. Sudirman No.Kav. 52-53, Senayan, Kebayoran Baru, Jakarta Selatan
6. Australian Embassy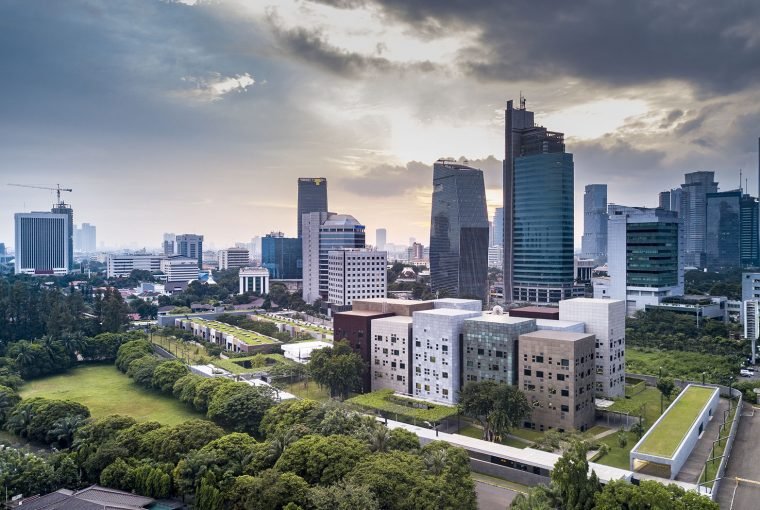 The newly established Australian Embassy, which covers 50,000sqm, is not only the largest embassy to have ever been constructed by the Australian Government, but it is also the largest 'green' embassy building in town. One of their main energy-saving features is solar tech, which generates electricity and hot water for the entire compound. The building also uses thermal insulation and low-energy zoned air-conditioning system. Other green features include motion detector lighting, water recycling, living rooftop and rainwater collection, which is used for sanitary and gardening purposes to replace freshwater usage.
Address: Jl. Patra Kuningan Raya No.Kav. 1-4, Kuningan Timur, Jakarta Selatan
P: (+6221) 25505555
7. Austrian Embassy


The Austrian Embassy is also one of the first 'green' certified embassies in the city. This two-story building features eco-friendly tech such as high thermal insulation, solar panels, and double glazed window-panes. The embassy also harvests rainwater for garden irrigation as well as sanitary purposes to reduce the usage of freshwater. Other green features include natural sunlight and an energy-efficient cooling system to replace air-conditioning called CCT (concrete core tempering), which circulates cool water through the pipes inside the concrete ceiling. These features have successfully helped the embassy reduce energy consumption by almost 80%.
Address: Jl. Patra Kuningan Raya No.Kav. 1-4, Kuningan Timur, Jakarta Selatan
P: (+6221) 25505555
By: Divyha Pridhnani-Bhojwani