Continuing the remarkable success, this year The Langham, Jakarta is back with a splendid wedding showcase of  "Beyond the Dream", will be held on 30 September to 1 October 2023 at The Langham Ballroom. In partnership with  the eminent Weddingku, the remarkable showcase will be collaborating with numbers of prestigious wedding vendors  featuring some of the most picturesque scenes of wedding themes that will leave your mind in awe.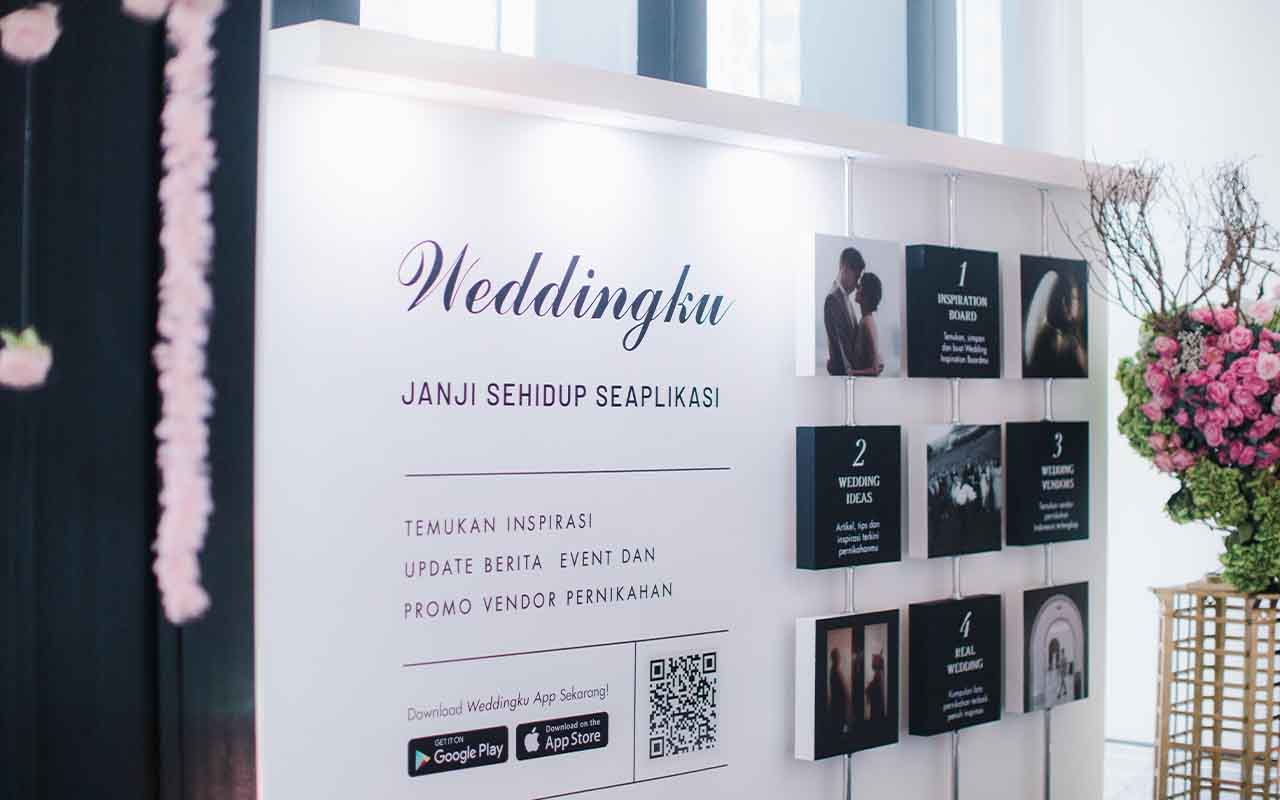 Explore the infinite space of your dreams and imagination 
A captivating visualization that is the embodiment of your dream wedding will be the main highlight of this year's  showcase, where you can step into a realm of captivating wedding inspiration beyond your imagination. Come in a  range of different creative perspectives beyond spaces, the utilization of high-technology combining visuals, art and  lighting, will also be included to elevate the experience. This will bring more opportunities to whatever you wish to obtain  in your breathtaking wedding, which is the very core of "Beyond the Dream", a very fine concept and style crafted by  Rangkai Mimpi Dalam Imaji as the great mastermind behind the scene. 
You will be greeted in entrance with a special decorative centerpiece entitled "The Tree of Life" where a giant shady  baby's breath tree with a series of hanging roses and a touch of green botanicals will be the first iconic impression that  presents an elegant, refined and regal nuance, complementing the already luxurious are of The Langham, Jakarta.  Entering the hallway area, a unique scenery is going to craft a deep memory where you will find a pathway decorated  with trees that form a gate at several points, with an ongoing theme from the entrance hall. Here you will find a display  of pretty and delicate wedding cakes, along with some displays of enchanting wedding dresses. A dainty fireplace that  includes garden-like attributes complete with romantic set of candles will be waiting for the guests as a backdrop spot  for beautiful pictures.  
Entering a special area afterwards, is where the magic happens. A unique experience will surround the guests in a  walk-through tunnel where majestic ray of lights, shadow silhouette and video mapping is projected as an exploration  of imagination. Using an advanced high-tech system to bring an upscale experience beyond dream and fantasy, acting  as a great build-up for the guests to experience an unforgettable evening.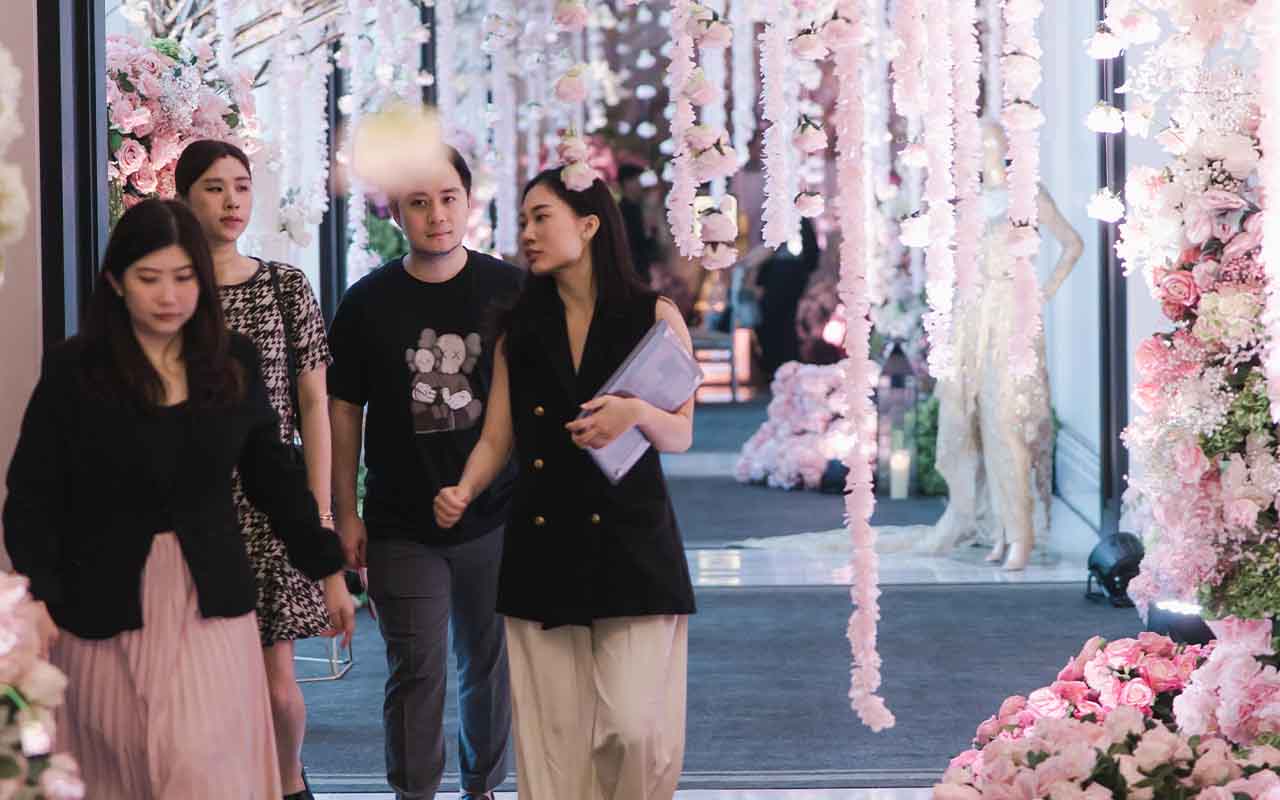 A showcase that becomes the source of your wedding inspiration 
A palatial rounded floral and botanical gazebo is installed in the center of the ballroom area to create a stately and  overwhelming atmosphere. This is the area where all the vendors will display their best creations to make your dream  wedding come true. Supported by more than 20 extravagant and exceptionally reputable vendors, including the  remarkable Sebastian Gunawan, Yogie Pratama, Vera Anggraini, Christie Basil, Wong Hang, SAS Designs, Agus Lim,  Thang Shoes, EPA Jewel, Noma, LeNovelle Cake and Sweetsalt. The highly experienced service from Stupa Caspea,  LOL Photobooth, Dfactory, Caiyida.id, Everlast Rentalindo, Archipelago Music, Solemn Studios, Axioo and Pinkbow.co will also joining the impressive list of vendors. 
The Langham, Jakarta caters to discerning business and leisure guests alike. With a full complement of prime facilities,  its wedding venues are truly opulent, with the stunning pillarless Langham Ballroom able to host up to 600 guests.  Illuminated all day with natural light and boasting state-of-the-art technology for the hosts' convenience and the guests'  amazement, this is a perfect choice for a grand wedding. Convenient private elevators provide easy access for guests,  while VIP rooms like The Victoria Suite and The Mayfair Suite cater to pre-wedding preparations for the bride- and  groom-to-be, as well as the family members.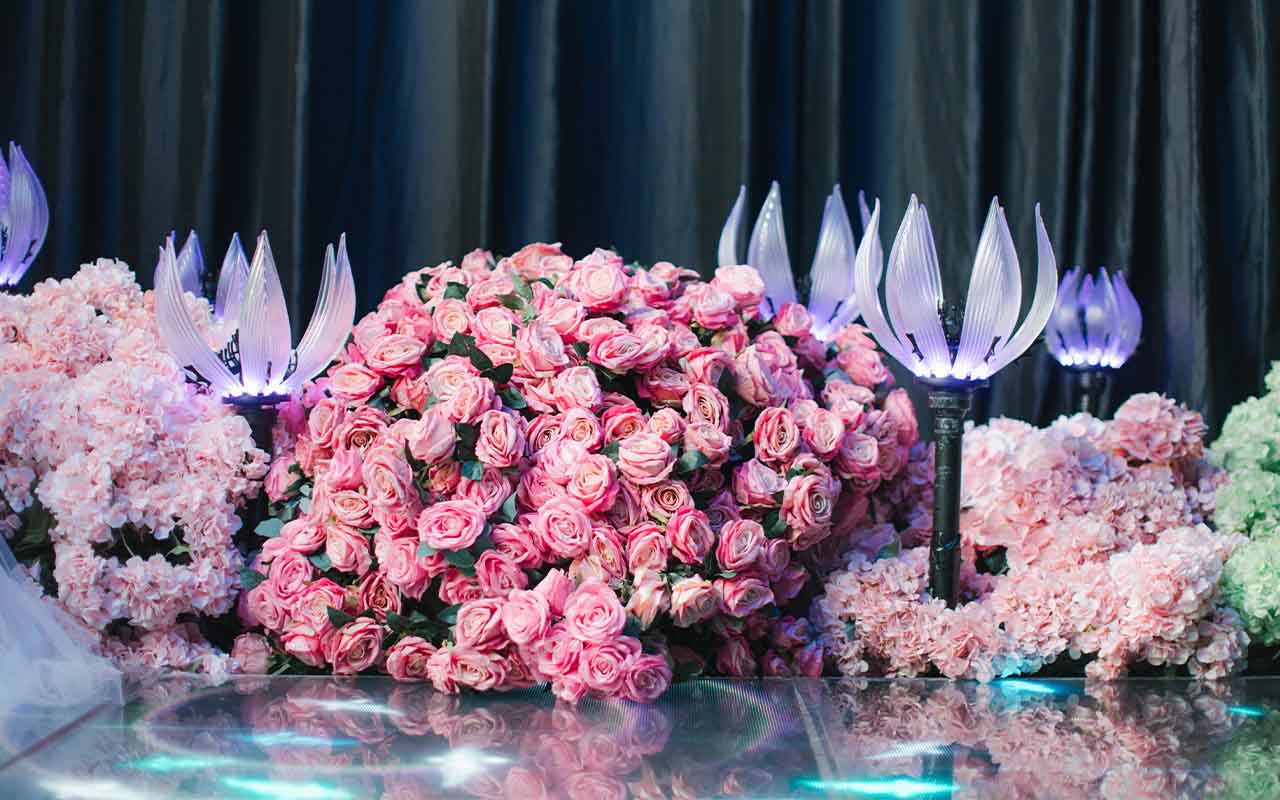 For a more intimate wedding scene, here are 11 event venues to choose from, making hosting any style of celebration  a breeze. The Hampton Garden is an enchanting and cozy outdoor setting overlooking Jakarta's shimmering city lights,  while there are numerous indoor spaces, namely the Piccadilly and Belgravia for 100 people and the Chelsea for 50- 55 people, which all can be split into the West and East side rooms for even smaller receptions and private banquets.  The Richmond and the Knightsbridge cater to just 50 people, while the Bloomsbury is slightly larger, for 80 people. In addition to the already extraordinary services offered, The Langham, Jakarta can arrange for a bespoke service that  can assist couples in planning the perfect dream wedding. 
Guests who wish to be among the couple who celebrate their wedding at The Langham, Jakarta may call +62 2708  7888, email [email protected] or visit https://www.langhamhotels.com/en/the-langham/jakarta/ to  discover more offers