After cementing their crown as Jakarta's new capital of style, InterContinental Jakarta Pondok Indah follows up their illustrious achievement in 2022 by creating an elite series of programmes to elevate affluent guests' luxury hospitality experiences for this holiday season.
Unforgettable celebrations are those that have been thoughtfully crafted. To achieve this, and to upgrade their already-extensive line-up of premium products and services, the award-winning hotel appoints two renowned Indonesian designers, Rinaldy Yunardi and Nefianto Setiono, as Artists-in-Residence for 2022-2023.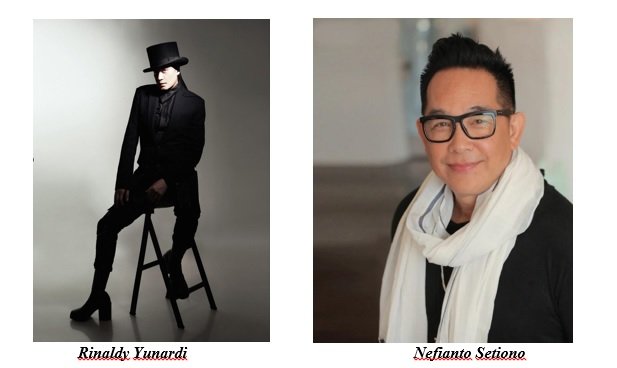 The creator of mesmerising fantasy worlds, Nefianto Setiono's dreamy wedding and floral decorations have graced many of the most elite weddings and social events in Indonesia. The founder of Nefi Décor's one-of-a-kind creations are guaranteed to take you on an immersive journey of profound beauty and wonder. This holiday season, the social event and wedding designer extraordinaire has been tasked to transform the hotel's Lobby Level – including the artisanal cake shop – into an unforgettable Christmas wonderland.
Currently the biggest name in Indonesia's fashion design world, the legendary Rinaldy Yunardi is a polymath of worldwide fame. During his illustrious 20-year career, Rinaldy has collaborated with numerous Indonesia's top couture designers and contemporary brands. International celebrities such as Lady Gaga, Madonna, Katy Perry, Dita Von Teese, Nicki Minaj, Ayumi Hamasaki, Aaron Kwok, and many more have also proudly worn his exquisite creations.
As the hotel's Artist-in-Residence, Rinaldy is lending his immeasurable artistry to create a series of limited-edition luxury gifts not only for 2022's year-end holiday season but also for 2023's Chinese New Year and Idul Fitri celebrations.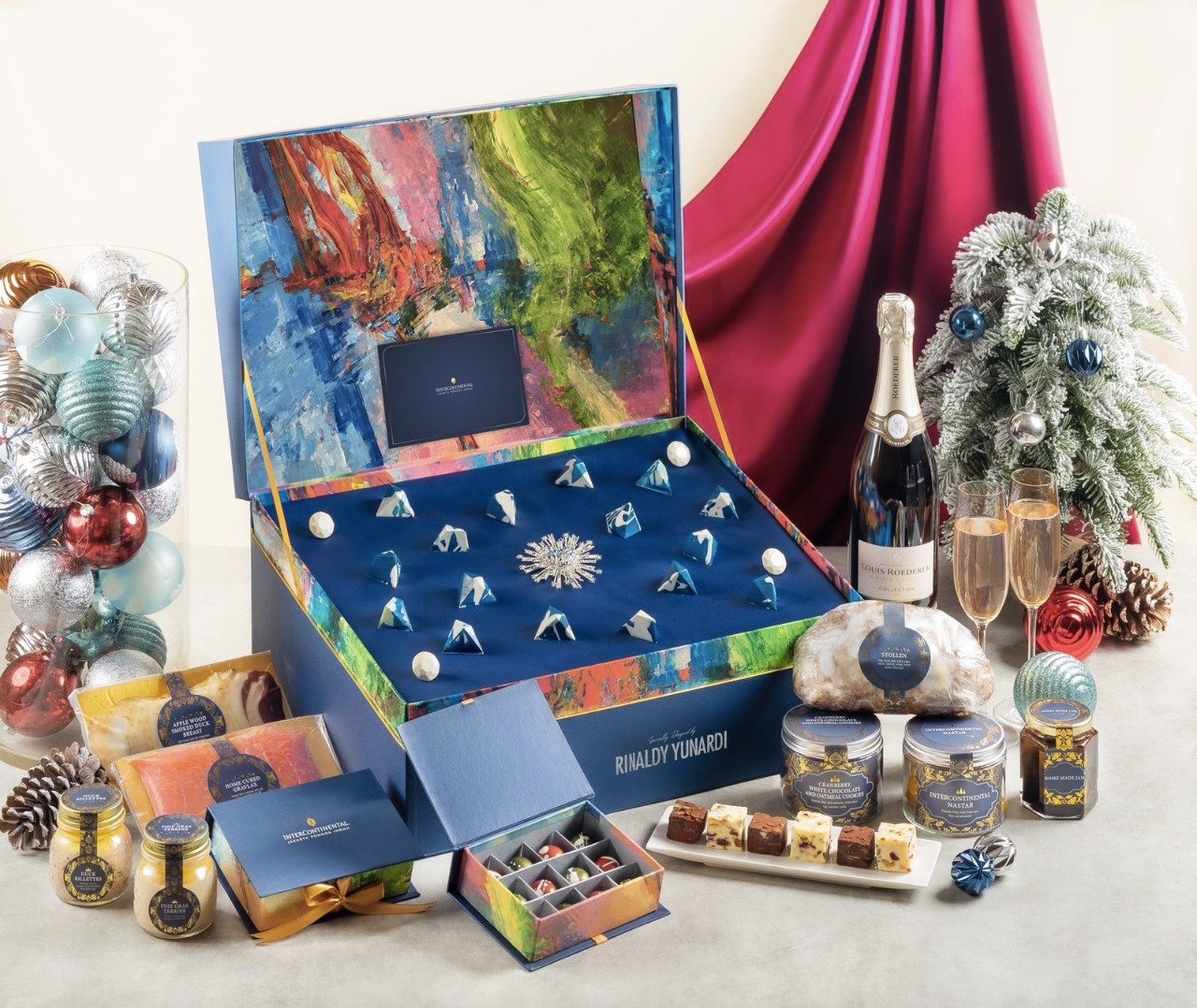 A Trilogy of Unforgettable Royale Hampers
"Three art masterpieces adorn InterContinental Jakarta Pondok Indah's beautiful lobby. The gold-coloured 'Kasmaran Statue' enchants us with its romantic warmth, while the two larger-than-life paintings by Haryanto 'Bletuk' Gunawan, 'Stand by Me' and 'Red Roses', shower us with vibrant energy through their bold and electric colours. Each one is a profound celebration of love. 'Stand by Me' illustrates the importance of love in our life. I am mesmerised by the painting's masterful explosion of colours, in particular, the shades of blue," writes Rinaldy Yunardi in his love letter for InterContinental Jakarta Pondok Indah's Royale Hamper treasure chest which contains his iconic One Heart, One Love jewellery piece.
Crafted from sapphire and silver, Rinaldy's blue heart is the first in a trilogy of limited-edition collections created exclusively for InterContinental Jakarta Pondok Indah – only 50 pieces will be available for each collection.
Wrapped in a bespoke treasure chest of which gorgeous design has also been inspired by Haryanto 'Bletuk' Gunawan's 'Stand by Me' masterpiece, the Royale Hamper also features an array of high-end culinary treats such as two types of artisanal cookies, stollen bread, gourmet chocolate fudge, chocolate praline, homemade jam, salmon gravlax, smoked duck breast, foie gras terrine, duck rillette, and Louis Roederer champagneEach collection from the Royale Hampers trilogy series will embrace its own signature colour. Ruby colour and gold tint will adorn the Chinese New Year edition while emerald and copper will grace the Idul Fitri version.
For more information and reservation, please contact [email protected], or call 021 3950 7355, or via WhatsApp 0811 8143 888