As the Mid-Autumn Festival approaches, it brings with it the cherished tradition of celebrating the year's abundant harvest. Renowned for its luxurious hampers for every occasion, The Ritz-Carlton Jakarta, Pacific Place proudly unveils a delectable assortment of traditional and premium mooncakes in commemoration of the festival, crafted to be savoured and shared with loved ones.
The newly appointed Chinese Chef of the Hotel, Ng Aik Choon, is ready to amaze Guests with the exquisite Mooncake creations. This year, the luxurious Mooncake Hampers feature a selection of classic flavours, ranging from the traditional Lotus Seed Paste with Single/Double Yolk, Plain White Lotus, Black Sesame Lotus, and Red Bean Lotus. To ensure an exceptional celebration, The Mooncake Hampers are packaged in an elegant yet festive gift box that symbolizes family reunion, gratitude and abundance. The classic flavours are wrapped in two selections of boxes, Stellar Hamper and Moonlit Hamper.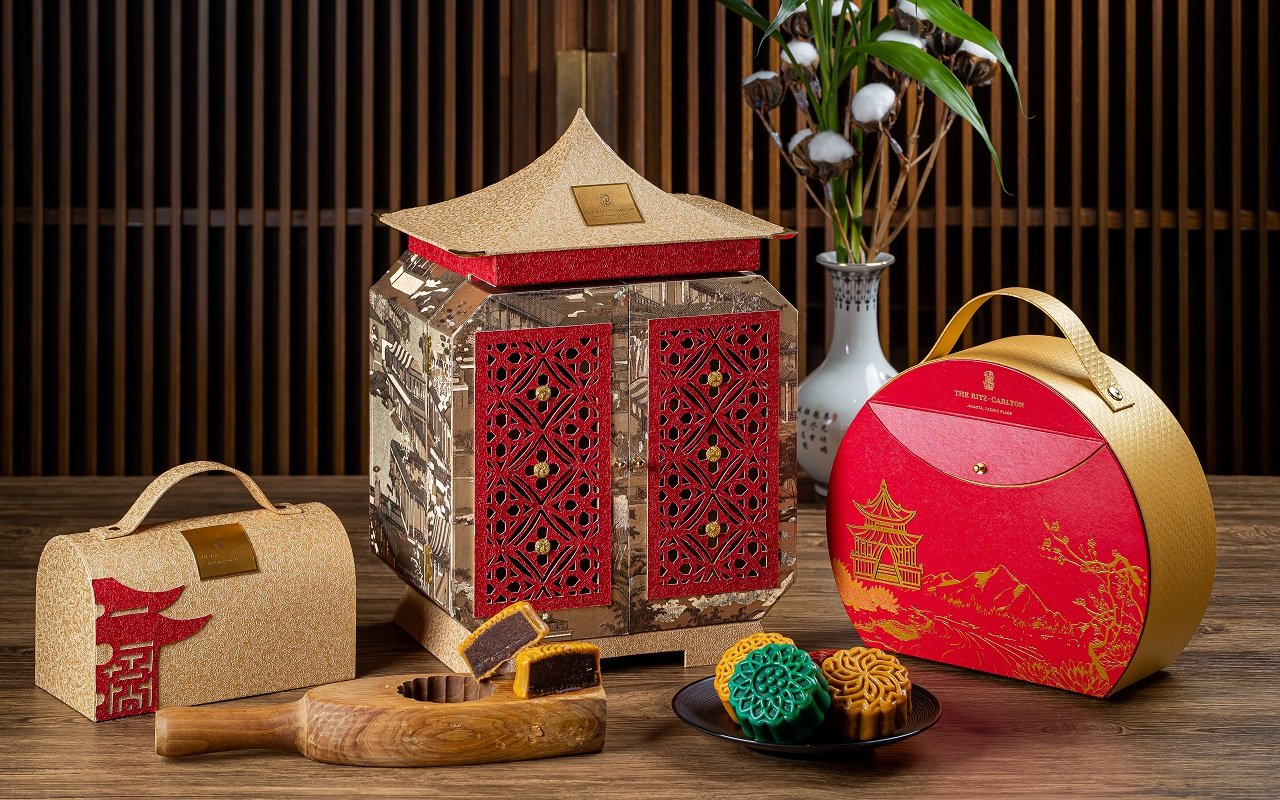 In addition, the premium flavours are exclusively housed within the Celestial Hamper which beautifully evokes the form of a traditional Chinese Pagoda. This exquisite collection showcases a selection of special Mooncakes, crafted with distinct and premium flavor combinations, such as Champagne Truffle, Valrhona Chocolate Lotus with Pumpkin Skin, Charcoal Coconut Pandan, and Earl Grey Tea. 
Each box comes with a personalized greeting card, making it an ideal choice for corporate gifts or to commemorate this joyous occasion with loved ones. 
The festival serves as a time of reflection, gratitude, and hope, as families come together to celebrate their cultural heritage and express their best wishes for the future. It's a joyous occasion where people share delicious mooncakes, exchange gifts, and enjoy the enchanting beauty of the full moon. A treasured gift to share, mooncakes selection from The Ritz-Carlton Jakarta, Pacific Place will surely be an expression of love and friendship to remember. 
For orders and more information, Guests can visit www.ritzcarltonpacificplace.com or call 021-2550 1993.
The Ritz-Carlton Jakarta, Pacific Place 
Sudirman Central Business District (SCBD)
Jl. Jend. Sudirman Kav. 52 – 53
Jakarta 12190
Phone   : +62 21 2550 1888
Fax       : +62 21 2550 1995
Web      : www.ritzcarltonpacificplace.com