Experience the enchantment of the Yuletide season at  Shangri-La Jakarta, where 'Yuletide Bliss' takes centre stage. This year, the hotel invites guests to revel in the warm glow of timeless Christmas ambiance, offering an array of carefully curated holiday programs, exquisite festive hampers, memorable culinary journeys and an enchanting backdrop for creating treasured moments. 
Christmas  
Step into a world of serene, classic Christmas elegance as you're greeted by the iconic red,  green and gold décor at the lobby entrance. Enjoy this beautifully decorated space, adorned with charming decorations for photo-taking. Further inside the hotel, an 8- 8-metre-high Christmas tree stands tall, setting the stage for capturing the holiday spirit and welcoming guests as they enter the hotel grounds.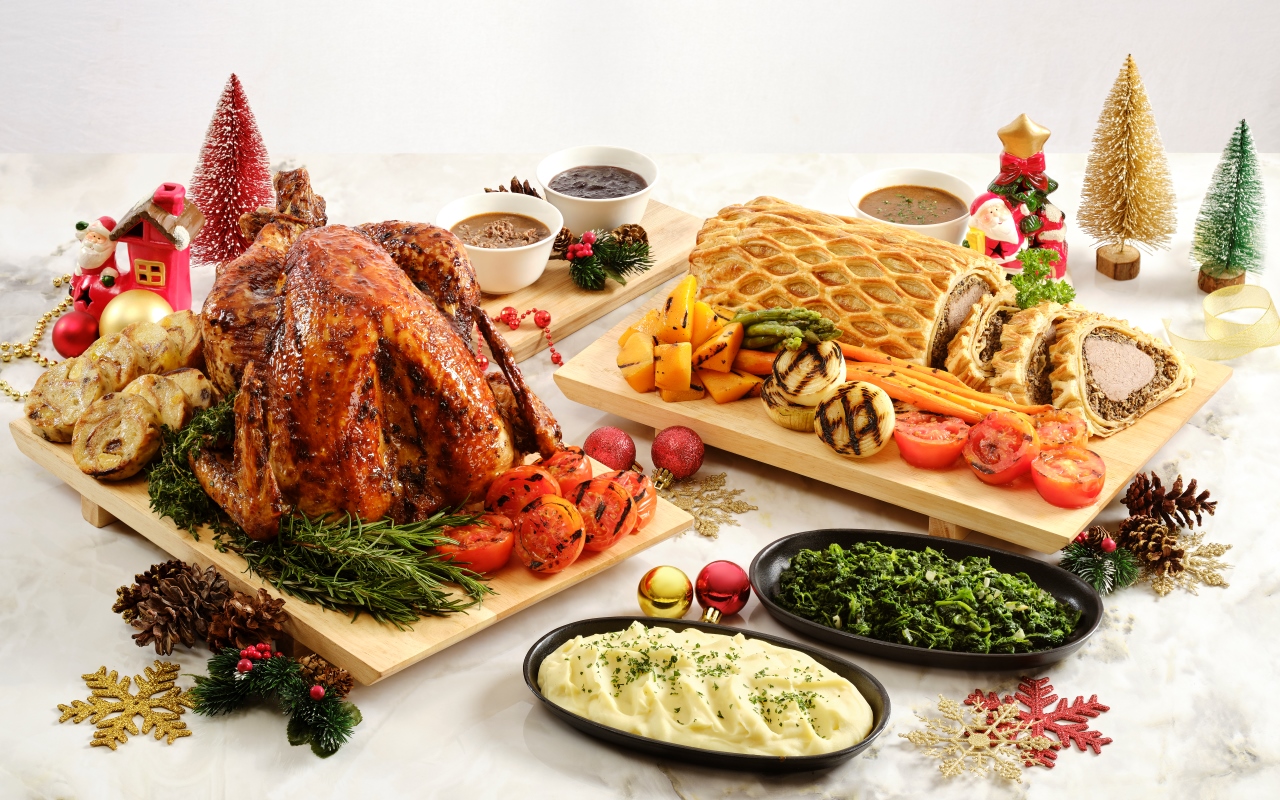 Celebrate a season of warmth and reunions with sumptuous lunch and dinner buffets at  SATOO. Indulge in a feast featuring traditional Roast Turkey, Norwegian Salmon Coulibiac, 72-hour slow-cooked Short Ribs, Moroccan roasted lamb leg (pistachio rolled), and more.  Seafood aficionados will revel in delights such as Christmas-themed Seafood Bouillabaisse and King Crab on Ice. End the meal on a sweet note with traditional Christmas treats such as Fresh Fruit Cake, Ginger Bread Cake, and Yule Log. These exclusive dining offers are available on 24 and 25 December 2023. Prices for the Christmas Eve buffet dinner and brunch at SATOO start at IDR 788,000++ per person. 
Indulge in the exquisite flavours of Italy at Rosso, the renowned Italian restaurant.  Offering a delectable specialty menu for both lunch and dinner, Rosso invites diners to experience the true essence of Italian culinary artistry. Prices start at IDR 788,000++ per person. 
To enhance the holiday cheer, the hotel offers a range of beautifully crafted Christmas-themed hampers in four delightful options: Rudolph, Cupid, Blitzen, and Prancer. These festive packages feature meticulously curated versions of the hotel's signature delectable treats,  including an assortment of cookies, chocolate pralines and Nuts. You can find these elegant hampers at SATOO Deli between 7 November 2023 and 1 January 2024, with prices starting at IDR 750,000+. Plus, enjoy an extra 25% discount for early bird purchases made between 15 November and 3 December 2023.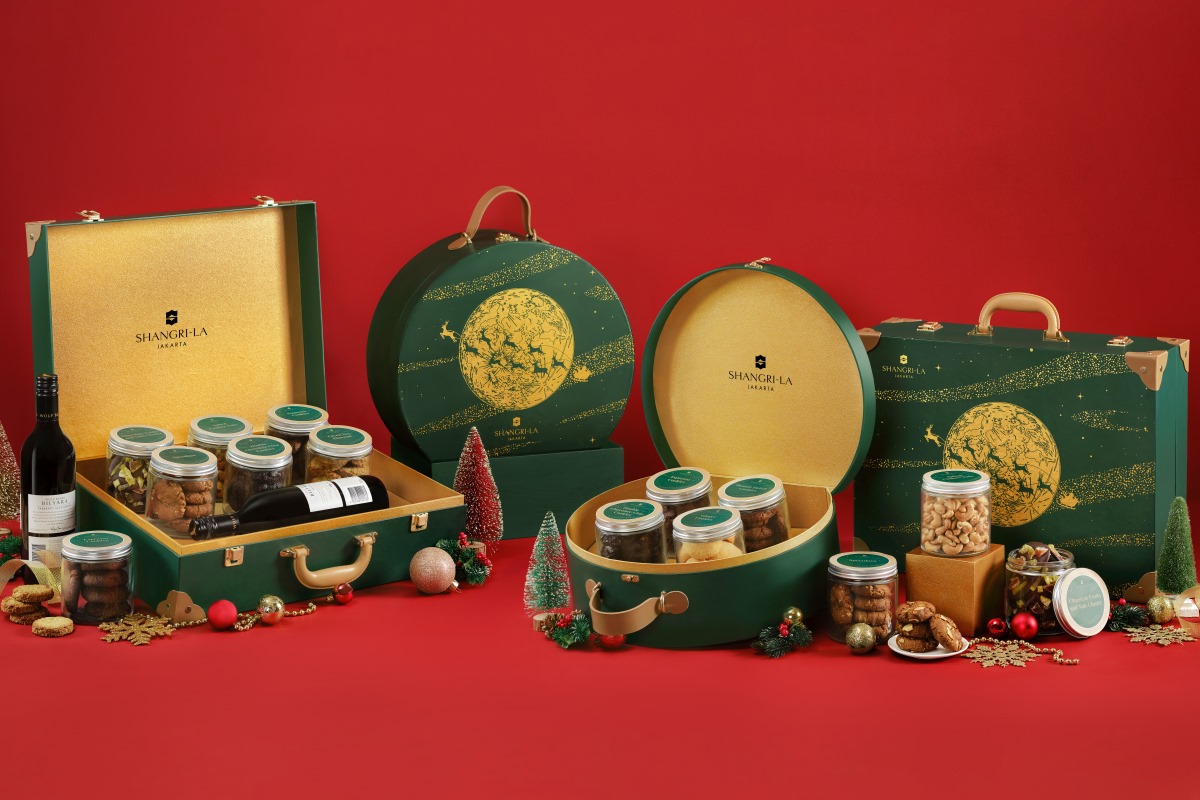 Delight in Festive Feasts at Home 
Celebrate special occasions with loved ones in the comfort of your home with the delectable takeaway menu. Choose from a selection of gourmet dishes, including Whole  Roasted Herbs Norbest Turkey, Traditional Classic Beef Wellington, and more. Prices start at IDR 1,288,000+ and are available between 24 December 2023 and 1 January 2024.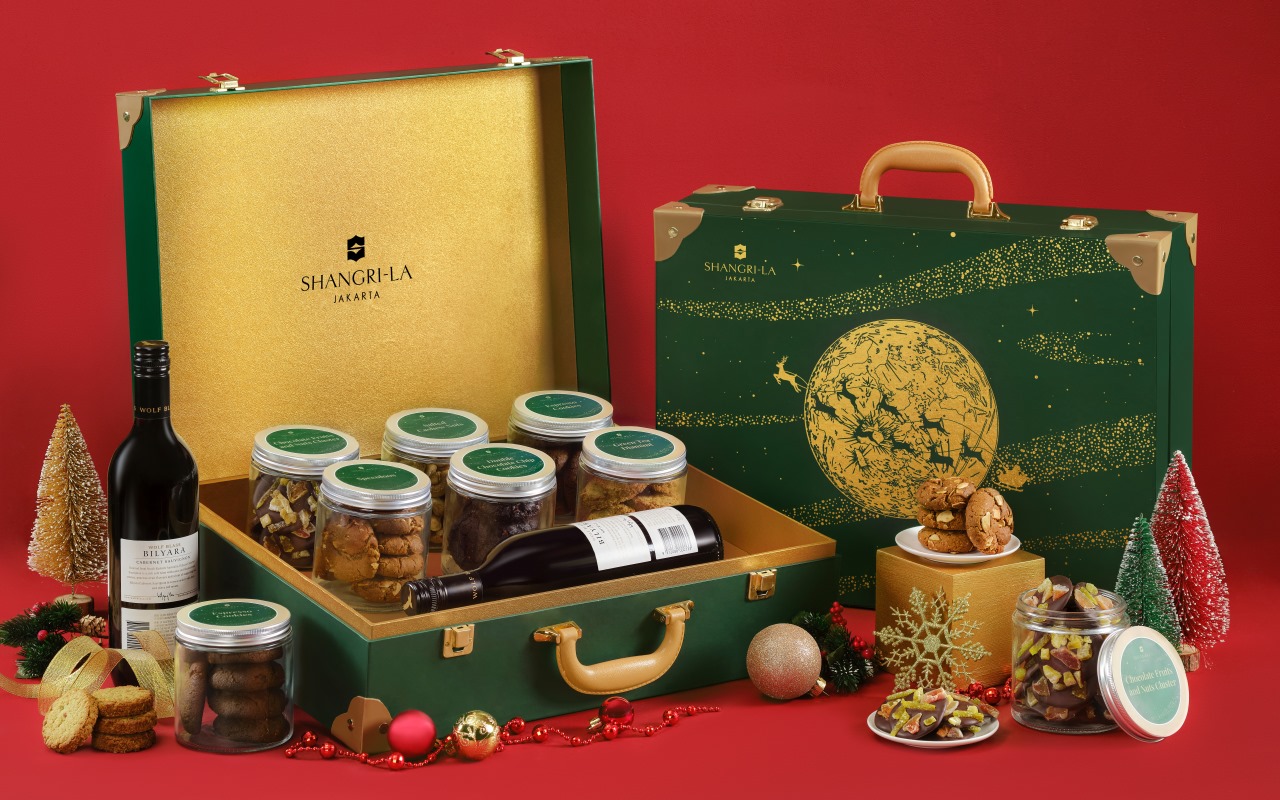 Ring in the New Year's Eve with Flavour 
Join us for a heart-warming New Year's Eve celebration featuring an array of special dishes from SATOO, with menu variants such as Roasted Traditional Norbest Turkey, Salt-Baked  Salmon with Citrus and Herbs, Classic Beef Wellington, Wagyu Tomahawk, Oyster Rockefeller, Roasted Mediterranean Lamb Leg, and more. SATOO's New Year's Eve dinner promises an array of delectable offerings. Prices start at IDR 788,000++ per person. 
And the festivities don't end with a delicious feast. Make your New Year's Eve even more memorable with additional fun time experiences. Head to B.A.T.S. for a  glamorous Countdown Party featuring the in-house Band. For families, the Lobby Lounge hosts a special Family Countdown Party, complete with live entertainment and a variety of engaging Children's Activities such as Face Painting, Glitter Tattoos and Cup Cake  Decorating. It's a night that promises something special for everyone. 
New Year's Day 
Start the year on a delicious note with a delightful New Year's brunch at SATOO, with various selections such as Teppanyaki Flairing, assorted Satay, Roasted Traditional  Norbest Turkey, Salt-Baked Salmon with Citrus and Herbs and other items waiting to welcome guests. Prices start from IDR 788,000++ per person. 
Holiday Staycations at Shangri-La Jakarta 
Enjoy a seamless and luxurious festive season with the "Yuletide Holiday" package, with a booking period of 1 December 2023 to 4 January 2024, and the staycation period from  15 December 2023 to 4 January 2024. Room packages start from IDR 5,800,000 net per room for a two-night stay. This special deal includes a daily buffet breakfast, a dining credit that can be used in all outlets, and in-room dining starts at IDR 500,000 net,  festive amenities and a 30% discount on laundry. Terms and conditions apply. 
Tis the season of giving, gratitude and cherishing moments with loved ones. It's the opportune time to strengthen family bonds and create lasting memories. Shangri-La  Jakarta is ready to delight guests with a plethora of amenities, top-notch accommodations, and impeccable services. It's the ideal haven to savour and relish in moments of pure joy and special occasions. 
For more information and to make reservations, guests can call +6221 2922 9999, visit https://linktr.ee/shangrilajkt or access our website at http://www.shangri-la.com/jakarta/.