The Hermitage, a Tribute Portfolio Hotel, Jakarta unveils its festive season delights, inviting guests to gather in gratitude and love while enjoying the year-end celebrations. Explore a range of exciting offerings, from Festive Hampers, Festive Dining, to Year-end Staycation packages, and embrace the joy of Christmas and New Year with this all-club luxury hotel in Jakarta.
FESTIVE HAMPERS
Building on past successful collaborations, the hotel continues its tradition by partnering with Indonesia's renowned designer, Ghea Panggabean. This festive season, indulge in collectible Festive Hampers, featuring exclusive premium hampers, adorned with exquisite Jumputan tableware from Ghea Fashion Studio. The Merry Hamper, priced at IDR2,488,000++, features four artisanal cookies (Cashew Snow White Chocolate, Brownie Cookies, Oat Almond Cheese Cookies, and Pineapple Tart Cookies), a classic Christmas Pudding, Christmas Stollen, and a stunning Jumputan serving bowl from Ghea Fashion Studio Tableware. Guests can also share love with the Joy Hamper, priced at IDR688,000++, consisting of two delightful artisan cookies: Brownie Cookies and Pineapple Tart Cookies.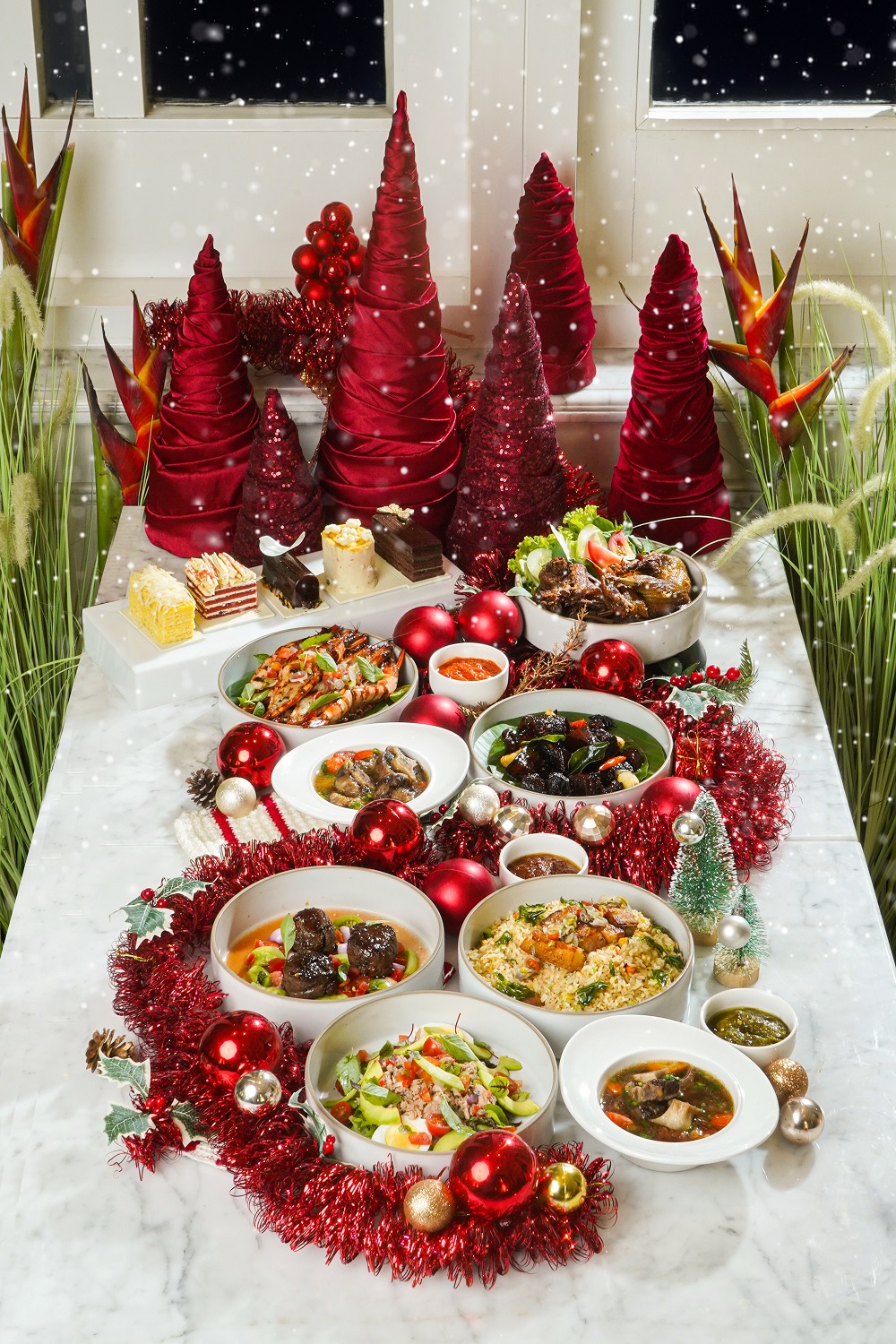 FESTIVE DINING
November marks the beginning of an exciting series of dining and drinking experiences at The Hermitage, a Tribute Portfolio Hotel, Jakarta.
LUMA Bali by Chef Kieran Morland Takeover On November 11, 2023, The Hermitage, a Tribute Portfolio Hotel, Jakarta, continues to showcase culinary excellence with its Guest Chef Takeover series. Welcoming Kieran Morland, the chef and owner of Luma, Bali, the 5-star hotel presents a culinary celebration at 1928 Restaurant. Guests can indulge in his signature dishes in Jakarta, priced at IDR 828,000++ per person, as we bid farewell to 2023 with a feast of flavors and innovation.
Segno Bali Take Over On November 11 and 12, 2023, experience the Bar Takeover featuring exquisite cocktails from Bali's hidden gems, Segno cocktail bar. Guests are invited to join at Hermitage Lounge on Saturday and La Vue Rooftop Bar on Sunday as Segno's mixologists showcase their specially curated cocktails exclusively for The Hermitage, a Tribute Portfolio Hotel, Jakarta. Cheers to a weekend of unique and delightful libations.
Chef Collaboration: Chef Ferdian Tobing x Chef Fernando Sindu of Cork & Screw On December 8, 2023, culinary maestro Chef Fernando Sindu will team up with The Hermitage, a Tribute Portfolio Hotel, Jakarta's Executive Chef Ferdian Tobing to create a special menu for the Makan Tengah dinner at 1928 Restaurant.
Christmas Eve Dinner 
To celebrate Christmas, 1928 Restaurant presents a Christmas Eve Makan Tengah Dinner on December 24, 2023. Take the loved ones to enjoy festive Indonesian dinner, featuring Sop Buntut, Tuna Dabu Dabu Salad, 1928 Crispy Duck, Tenderloin Steak Maranggi, Udang Bakar Madu, Kecap-Braised Pork Belly, Nasi Goreng Sambal Matah, and a selection of Lee Anne's individual cakes. Priced at IDR988,000++ per set, suitable for up to 3 people.
Christmas Day Brunch 
Partake in a lavish Christmas Day Brunch at 1928 Restaurant on December 25, 2023. Delight in a diverse selection of all-you-can-eat menu items and pass-around dishes, featuring a special Christmas menu trolley. Enjoy indulgent treats like Seafood on Ice, Salmon En Croute, Roast Beef, and more during these opulent dining sessions, priced at IDR688,000++ per person.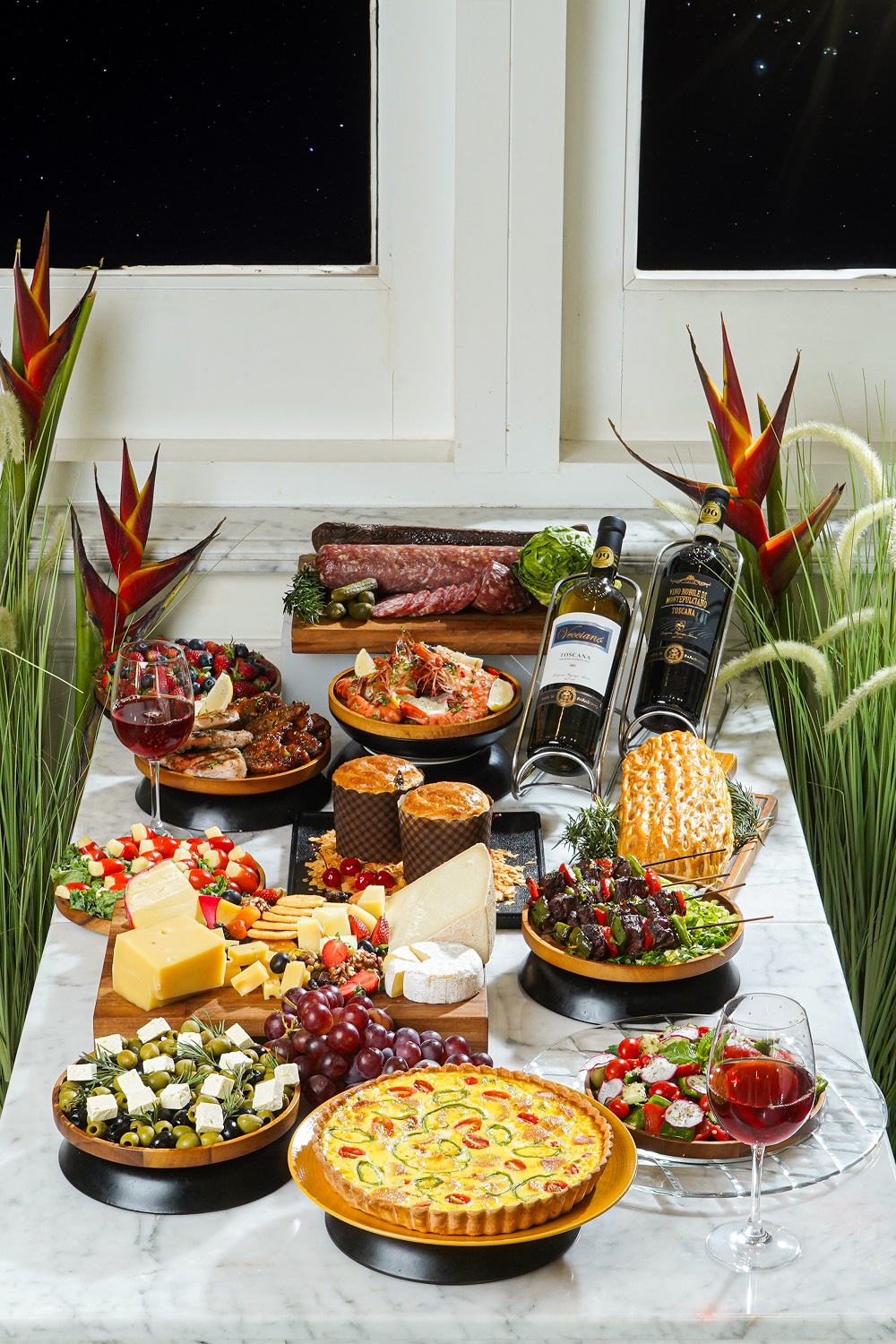 New Year's Eve Dinner
Bid farewell to 2023 and welcome the New Year at 1928 Restaurant on December 31, 2023. Immerse in the festivities with a captivating buffet spread, enticing food stalls, and free-flowing beer, all accompanied by a lively band performance. The Hermitage New Year's Eve Dinner is priced at IDR728,000++ per person.
New Year Sunday Brunch
On the first day of 2024, join in for The Hermitage Jakarta's New Year's Day Lunch at 1928 Restaurant. Priced at IDR688,000++ per person, this delightful dining experience from 12 pm to 5 pm includes an extensive buffet menu, exceptional food stalls, and unlimited beverages.
STAYCATION PACKAGE
Celebrate the year-end holiday season with family at Jakarta's all-club luxury boutique hotel, The Hermitage, a Tribute Portfolio Hotel, Jakarta. Enjoy the exclusive staycation package for the New Year period, with room packages starting from IDR3,300,000++ per room per night. This includes access to the New Year's Eve Countdown Party and a delightful New Year's Lunch on January 1, 2024.
For additional information and reservations, guests can call 021 3192 6999, chat via WhatsApp at +62812 9991 1928, or visit the hotel's dining website at www.hermitagedining.com.
The Hermitage, a Tribute Portfolio Hotel, Jakarta
Jalan Cilacap No. 1, Jakarta 10310, Indonesia
T    +6221 3192 6888
www.hermitagejakarta.com |