Home to rich oriental culture embellished in a lavish setting, Mandarin Oriental, Jakarta presents a selection of exquisite homemade mooncake to celebrate the highly anticipated Mid-Autumn Festival. Handcrafted by skilled chefs from the award-winning Li Feng and using only the finest ingredients and traditional wooden moulds, these delectable mooncakes will be available for sale starting from 1 August 2023.
These luscious mooncakes are housed in two elegant gift box options, perfect for gifting or indulging in a moonlit celebration. The "Imperial Dragon Jade" is priced at IDR 998,000 net and contains four mouthwatering mooncakes, while the "Celestial Dragon's Crust" is priced at IDR 698,000 net, offering two delightful mooncakes to savour. Guests can send personalized warm wishes as each box comes with a tag that can be customized with a company logo or family initialsm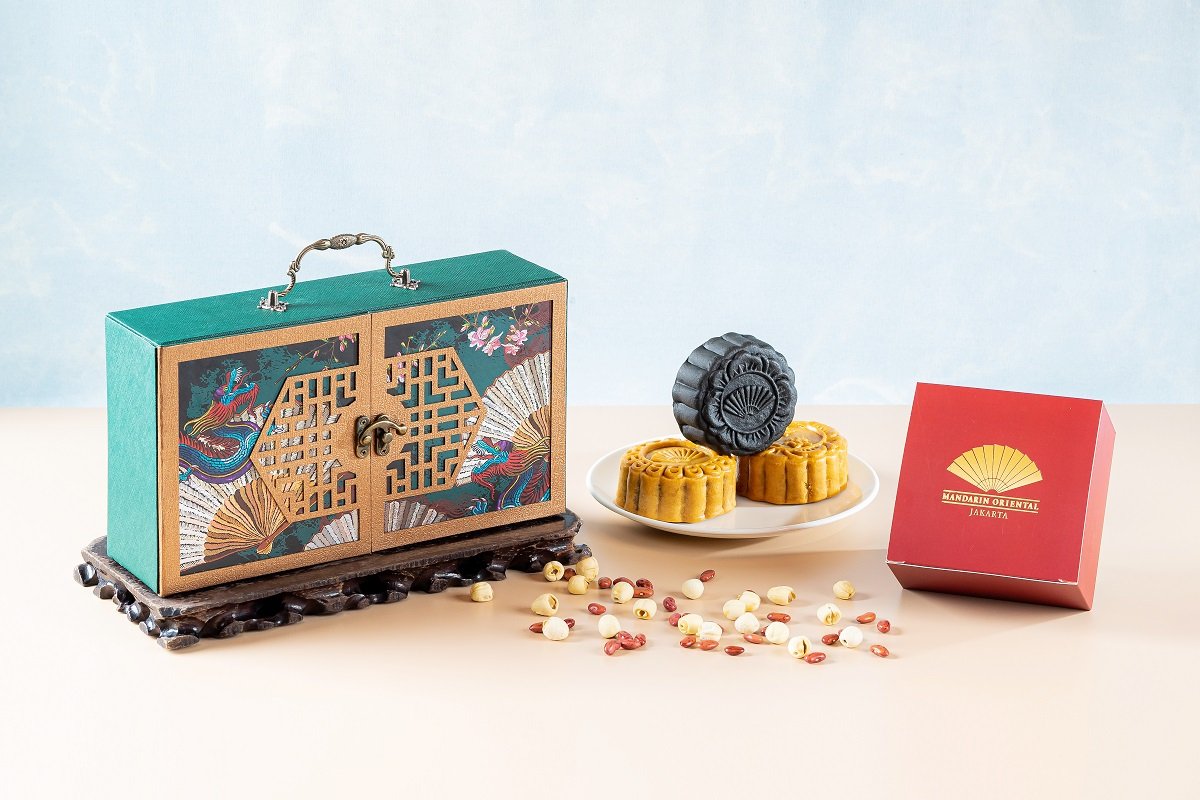 The Mid-Autumn Mooncake collection is thoughtfully curated and is available in four tantalizing flavours:
Signature Black Sesame with Salted Egg Yolk

– A delightful blend of nutty black sesame and the rich, creamy goodness of salted egg yolk.

White Lotus with Salted Egg Yolk

– A classic favourite, featuring velvety smooth lotus paste complemented by the richness of salted egg yolk.

Green Tea

– A refreshing twist, bringing together the earthy notes of green tea with a subtle sweetness.

Red Bean with Almond

– An exquisite combination of red bean paste and crunchy almonds, offering a delightful texture and taste.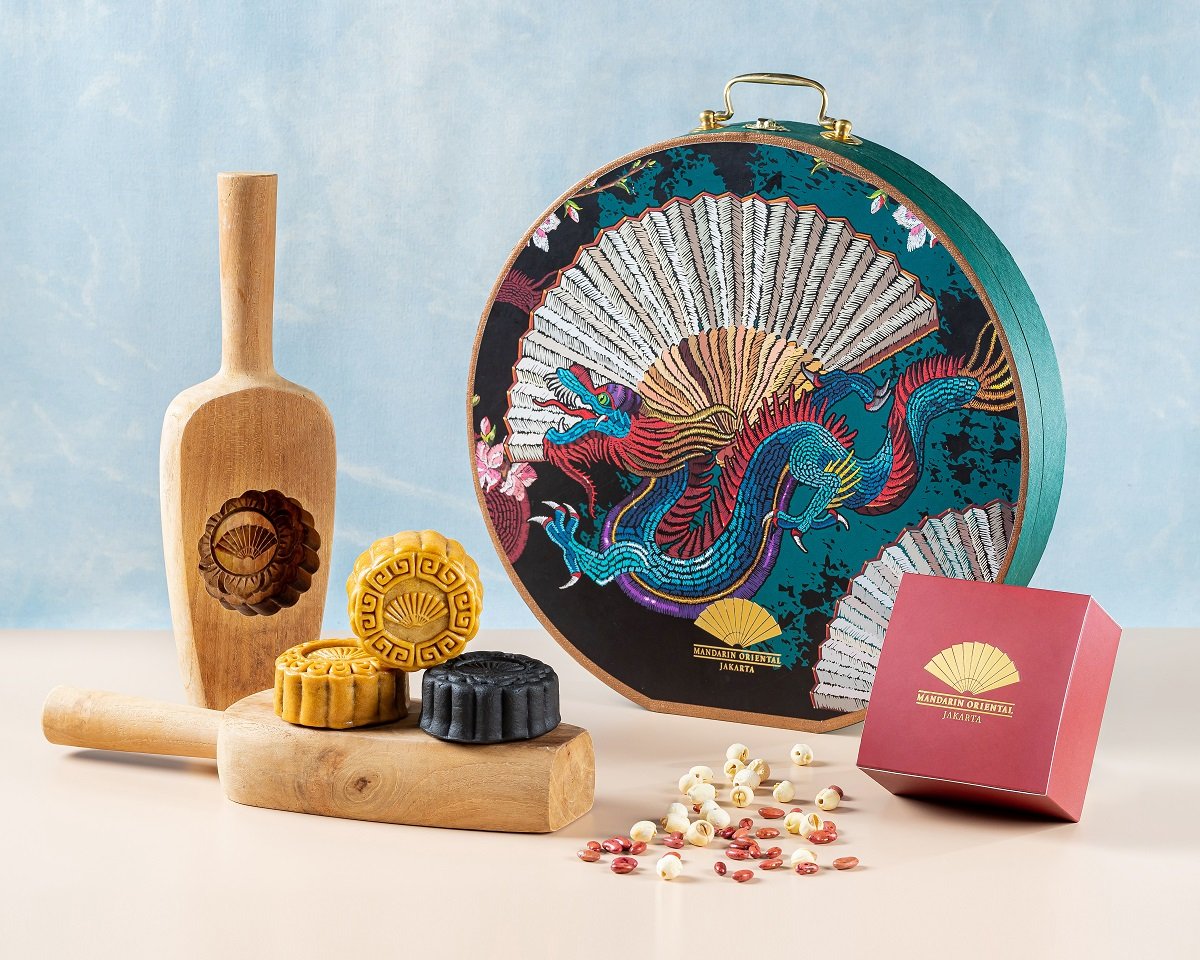 In dedication to creating the finest homemade mooncakes and due to the absence of preservatives in these artisanal creations, these mooncakes are best enjoyed within a month from the date of purchase. To maintain optimal quality, it is essential to store the mooncakes in a cool and dry environment, with a room temperature of approximately 18 degrees Celsius.
To add to the festive cheer, an exclusive 10% discount is available for Early Bird purchases made between 1 to 31 August 2023. Special offer on bulk order is also available. For further information or to place an order, please contact HelloMO via WhatsApp at +62 (21) 2993 8888 or email to mojkt-life[email protected]
Mandarin Oriental, Jakarta
Jalan M.H. Thamrin, PO BOX 3392 Jakarta 10310, Indonesia
Tel: +62 (21) 2993 8888