Traditional markets or usually known as 'wet markets' are still packed in Jakarta. In traditional markets, you can find various basic daily needs where buyers can meet directly with sellers and can bargain prices. Besides, traditional markets tend to be more affordable, and groceries such as vegetables and food are fresher.
To find out about various traditional markets in Jakarta, check our list below.
Pasar Mayestik (Mayestik Market)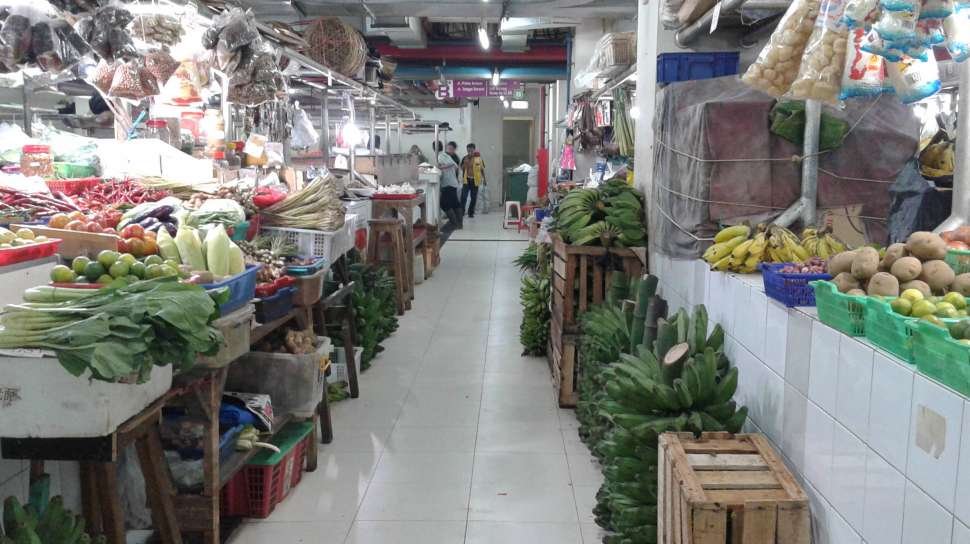 In the Kebayoran Baru area, there is Mayestik Market, a modern traditional market that is always busy. Cosmetics, jewelry, clothing and tailors, vegetables and fruits, meat and fish, book store, sports equipment, and almost everything needed for daily life are available in this market. This market was present since the 1950s, though it was officially inaugurated in 1981. While the Kebayoran Baru area began to be built in the late 1940s as one of the new satellites in Jakarta, the Mayestik area was the location of the halls of residence. A row of neat houses, shady trees, and beautiful surroundings neatly arranged. 
Pasar Mayestik, South Jakarta
Pasar Induk Kramat Jati (Kramat Jati Market)
One of the markets in the DKI Jakarta area is the Kramat Jati Market. It is a distribution center that accommodates the production of farmers in large quantities purchased by wholesalers. These agricultural commodities are then auctioned off or sold to retail traders to then be traded in retail markets scattered in various places close to the location of consumers. The wholesale market occupies a large area equipped with various supporting facilities such as warehousing, auction venues, a market information center, offices, loading and unloading, and ample parking.
Pasar Induk Kramat Jati, East Jakarta
Pasar Bunga Rawa Belong (Rawa Belong Flower Market)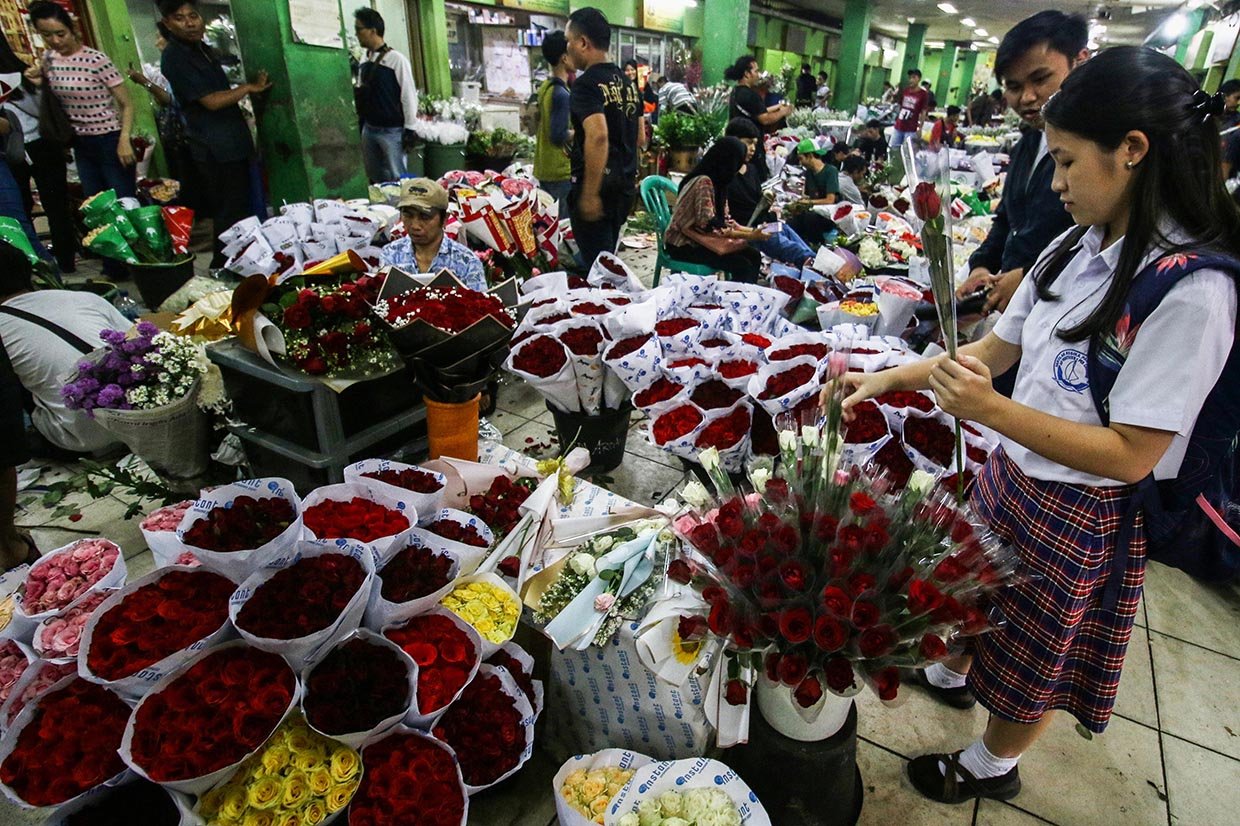 As the largest flower market in Southeast Asia, Rawa Belong Flower Market provides fresh-cut flowers, dried flower decorations, and also flower arrangements. You can choose your favorite flowers from around 400 flower sellers in this market. Open 24 hours every day, early morning is the best time for those of you who are looking for a collection of fresh flowers.
Pasar Bunga Rawa Belong, West Jakarta
Pasar Baru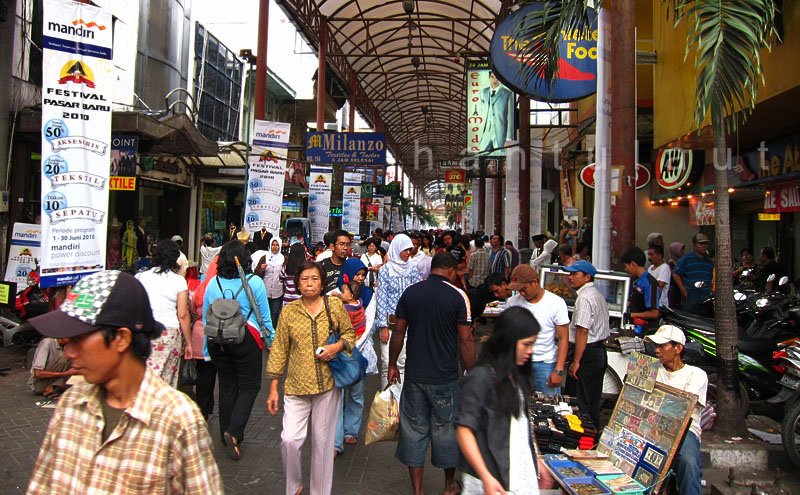 Pasar Baru is one of the oldest markets in Jakarta. In this market, you can find fashion products, shoes, bags, and even salon equipment at low prices. Lively Pasar Baru centers on its namesake market, a maze of alleys that lead to an old building full of veggies, fruits, and meat vendors, completed tiny eateries offering noodles, fish dumplings and meatballs.
Pasar Baru, Central Jakarta
Pasar Senen (Senen Market)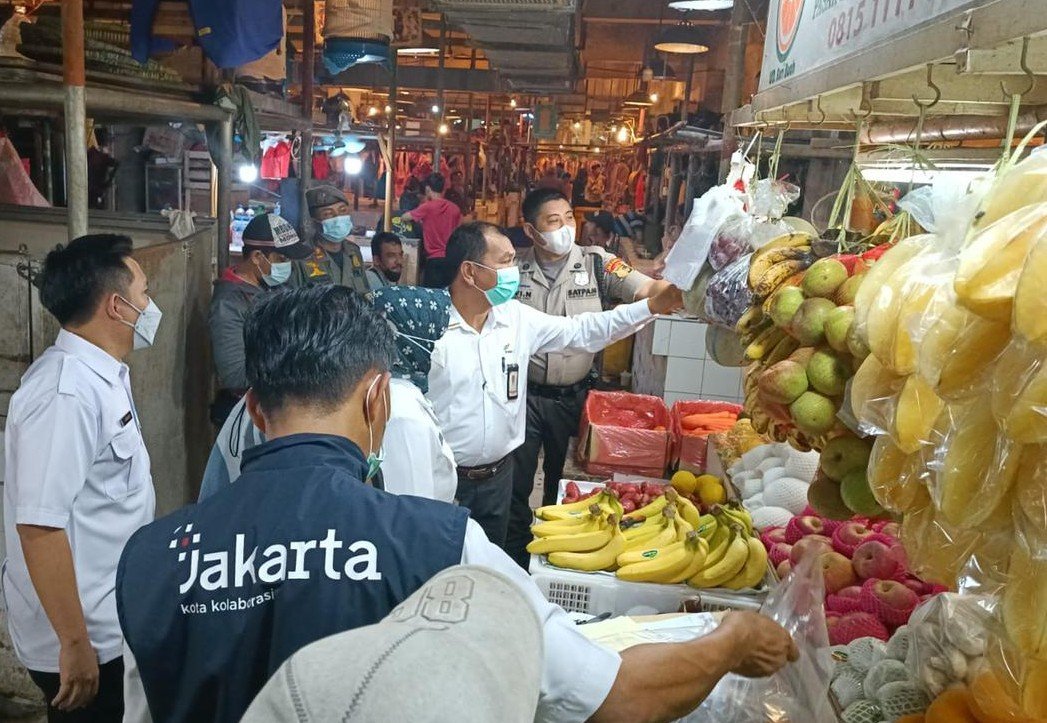 Pasar Senen or what is now better known as Senen is the oldest market in Jakarta. It is called Pasar Senen because trading in this market was originally held every Monday and was dominated by ethnic Chinese people. Pasar Senen today is a blend of traditional markets and modern markets. We can find many product variants in the senen market. Starting from food and beverages (Pasar Senen is famous for its Subuh Cake Market) to selling vehicle parts & accessories.
Pasar Senen, Central Jakarta
Pasar Tanah Abang (Tanah Abang Market)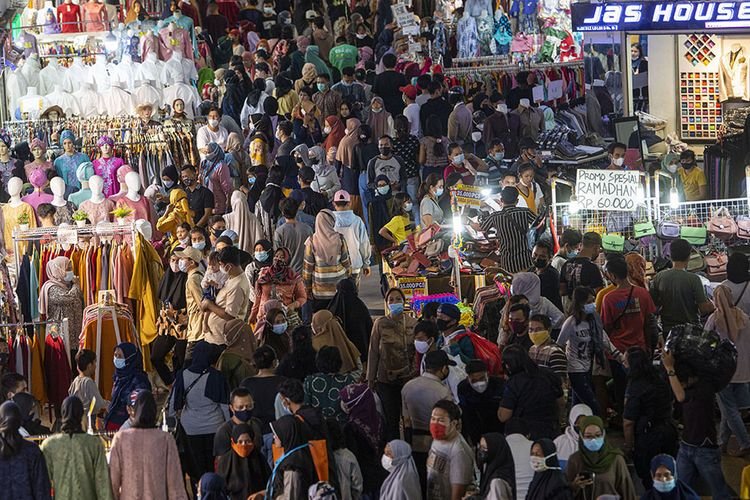 Tanah Abang Market has been known to exist since 1735 is the main forum for textile trade orders in Indonesia and the biggest in Southeast Asia, with much of its business conducted by sample, enabling side-by-side comparison of competitors in quality, design and innovation in all types of textile applications and fashion. Meanwhile, the traditional market area sells a variety of staple products and staple foods such as rice, flour, sugar, salt, vegetables, onions, chilies, fish, chicken and others.
Pasar Tanah Abang, Central Jakarta