A boutique hotel is a term used initially to describe a small hotel in unique settings with upscale accommodations. Although initially it is used to describe independent hotels, a trend observed in recent times is for international and national hotel chains to establish luxury boutique sub-brands.
Some key characteristics of boutique hotels are usually their limited number of rooms, and their distinctive individuality in both design and character, which are usually in a central side of a big city. Most times, although not always, boutique hotels love to celebrate the local culture by implementing it in the design, service, and overall culture. Here are some of the best boutique hotels in Jakarta.
ARTOTEL Thamrin – Jakarta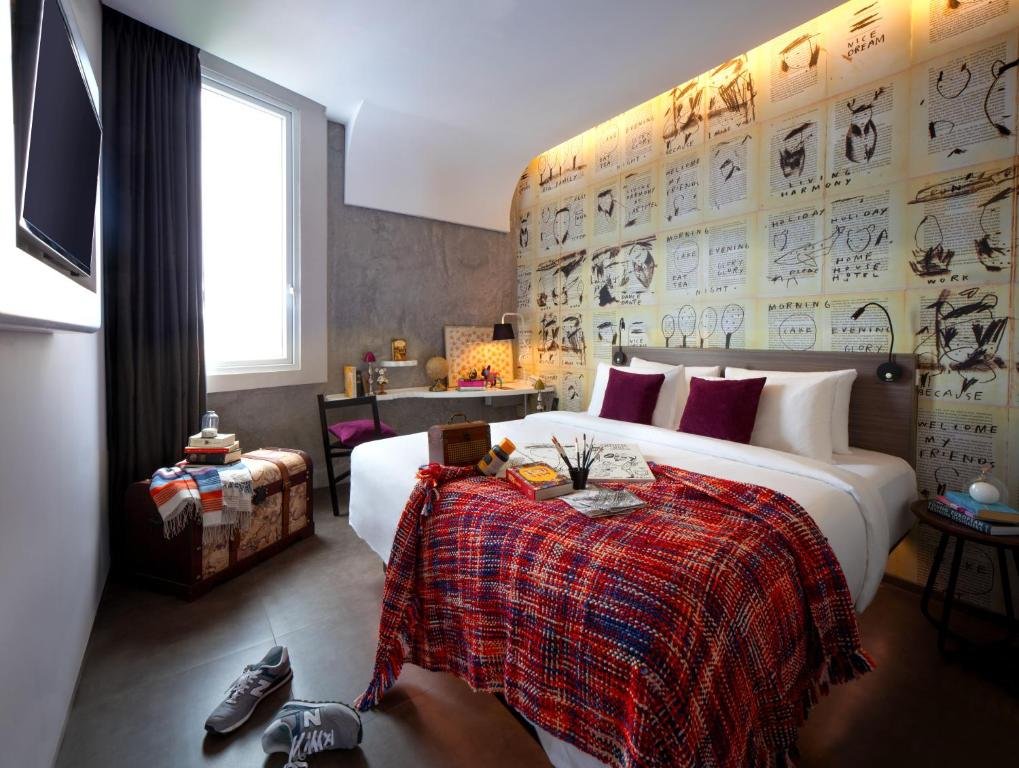 Situated in the heart of the capital, ARTOTEL Thamrin – Jakarta is an easy spot to find with its edgy 360 mural facade. Collaborated with 8 talented Indonesian contemporary artists to infuse a modern and urban concept, ARTOTEL Thamrin – Jakarta offers smart traveller a perfect blend of original artwork and creative hospitality.
Jalan Sunda No.3, Central Jakarta - 10350, Indonesia
Phone: +62 21 3192 5888
Ashley Tang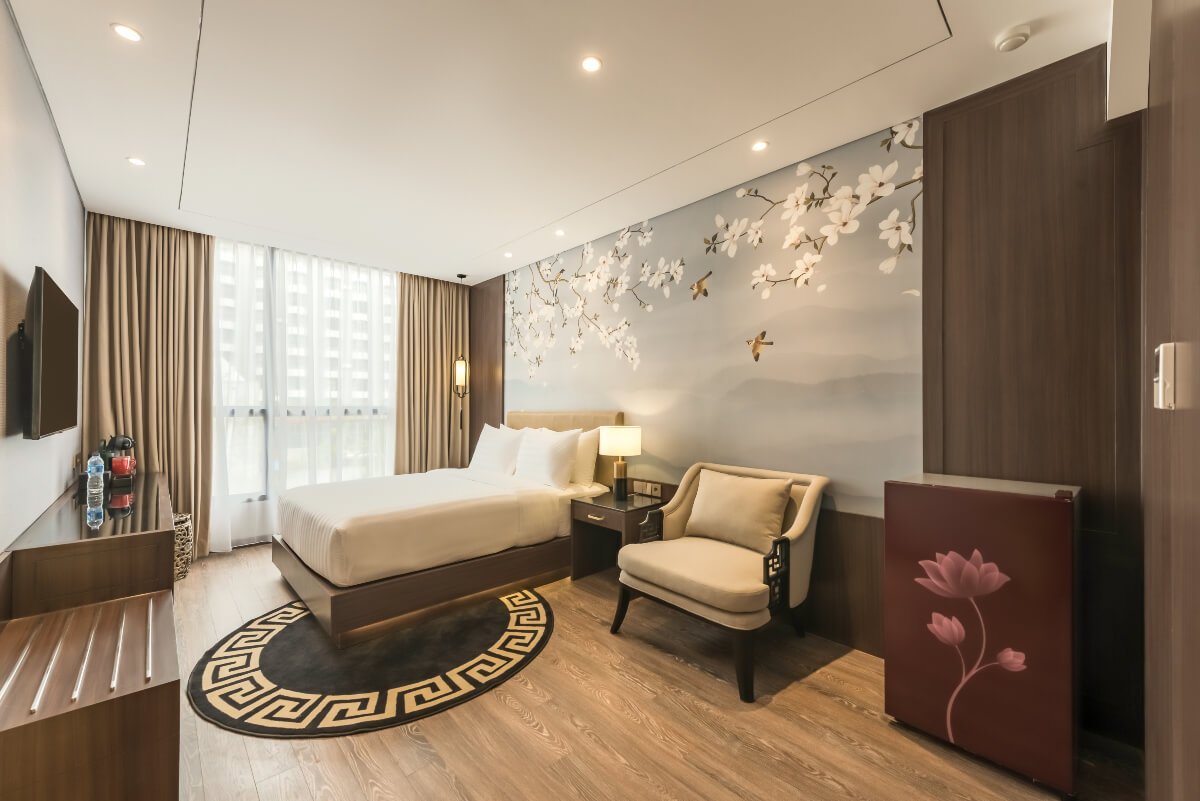 Overlooking the lively Sabang street, Ashley Tang visually embodies the graceful beauty of the discerning Oriental culture through its facade and interior design. Located at the heart of the city, staying at Ashley Tang will allow you to discover the legendary culinary world gleaming along Sabang Culinary Street, Central Jakarta. Thanks to this strategic location, you will also be just a few minutes away from Jakarta's key landmarks: National Monument, National Museum, Sarinah, and many others.
Jl. H. Agus Salim No. 34-38, Kb. Sirih, Menteng, Jakarta 10340
Phone: (+6221) 50848860
Hotel Des Indes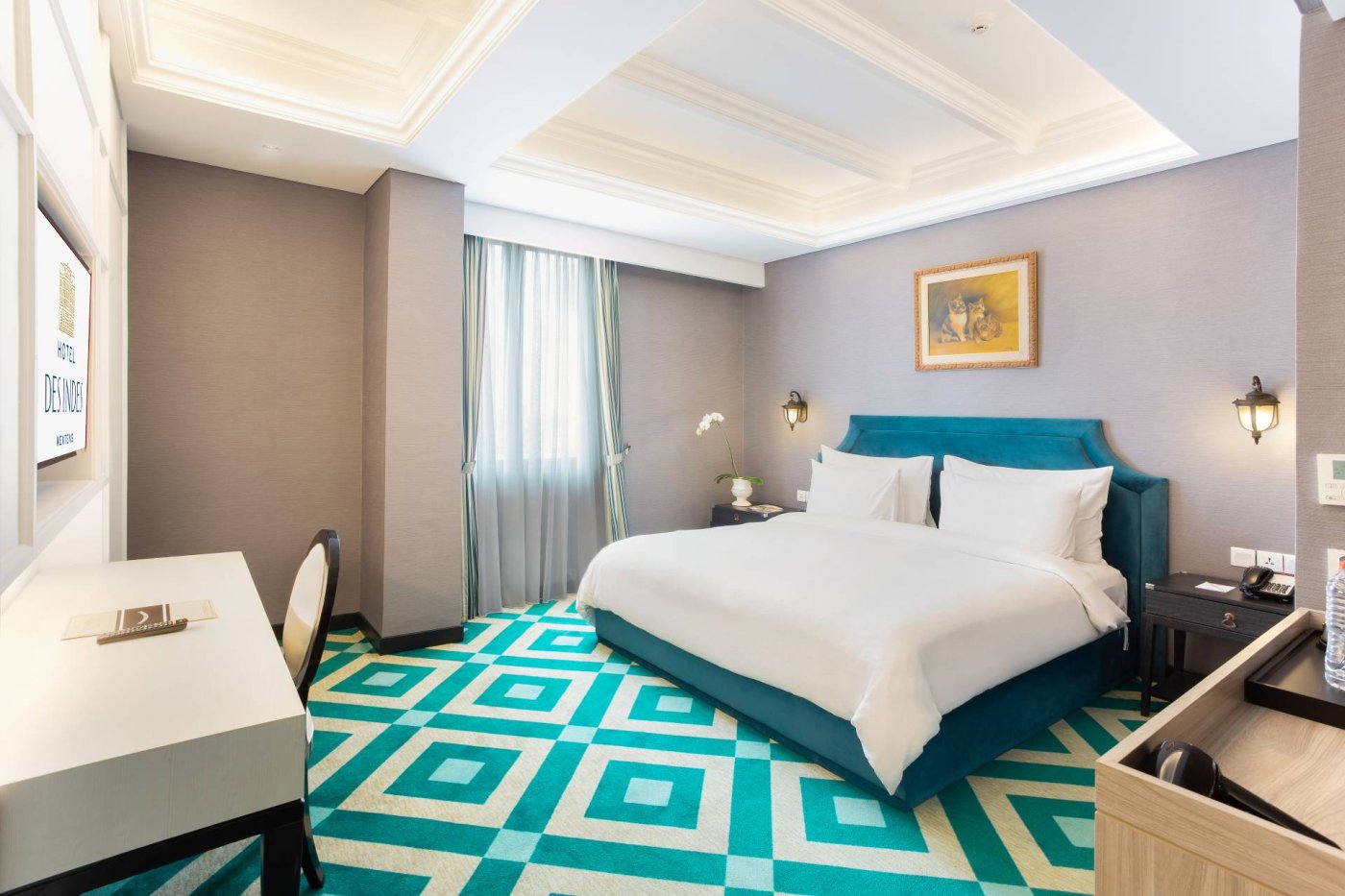 As a heritage & boutique hotel, Hotel Des Indes brings you the uniqueness and elegance of Batavia in the heart of Jakarta with genuine warmth & hospitality. Indulge yourself in Hotel Des Indes Menteng, where you can feel the oozes of calmness, comfort, and understated refinement feel like home.  Not only to discover and explore delightful lifestyles in the Menteng Area with your family & loved ones but also to experience the convenience of doing work and business while immersing yourself in the exquisite-ancient luxury of the nation's capital.
Jl. HOS Cokroaminoto No.84-86, Menteng, Jakarta Indonesia – 10310
Phone: +62 21 392 1818
Hotel Kuretakeso Kemang Jakarta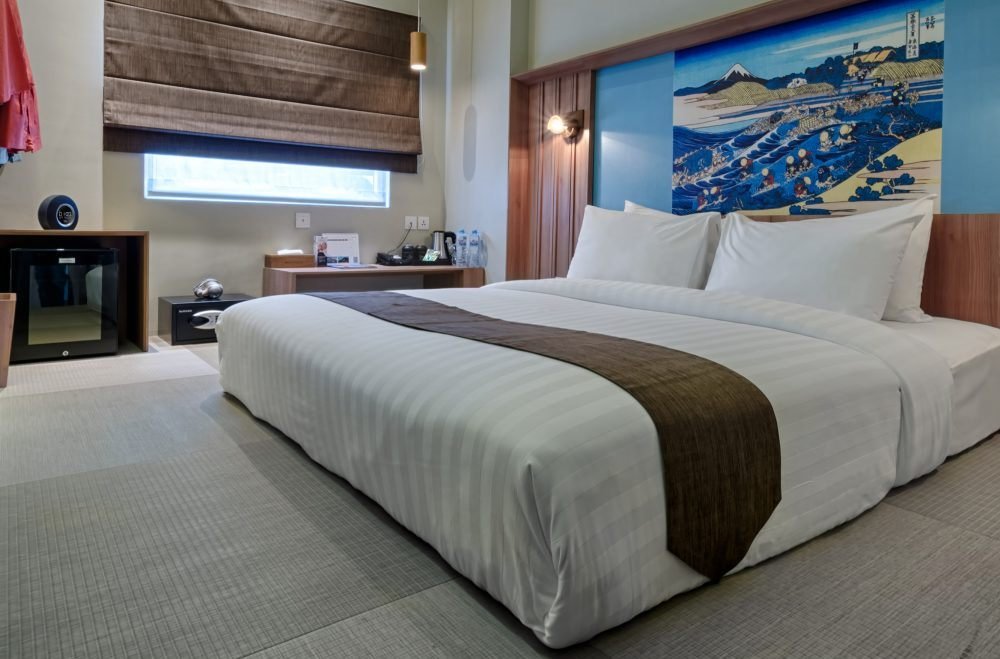 One of the Kuretakeso Hotel Chain Group overseas. Hotel Kuretakeso Kemang Jakarta is the first hotel in Jakarta with a full Japanese concept as it's directly managed by Kuretakeso Japan. The hotel features colorful, Japanese-themed artwork, warmly furnished rooms, some with tatami floors and futons, and most importantly gender-segregated bathhouses
Jl. Bangka Raya No.7A, Kemang – Jakarta Selatan 12730
Phone: +62 21 22715111
Hotel Monopoli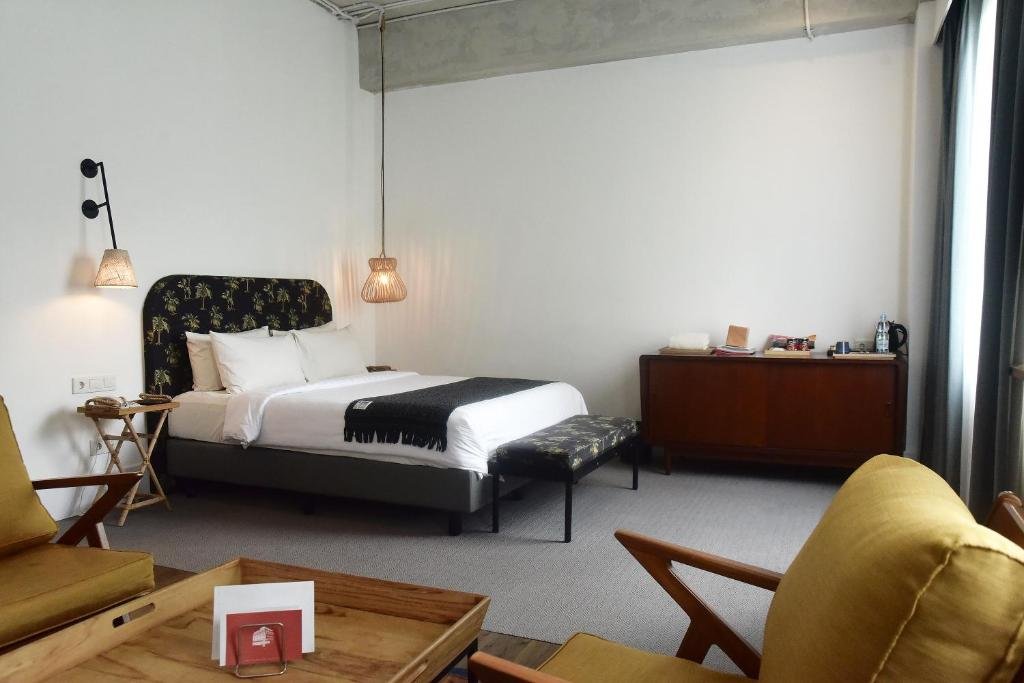 Hotel Monopoli is all about smart luxury that features a fine selection of top-class ideas to make everything as easy as "ABC" for you. This is the attitude that makes Hotel Monopoli a perfect match for the modern traveler. With the neutral decor, every room is the perfect place to rest your head. Large windows ensure that guests are fully immersed in Kemang surroundings whilst rough concrete and exposed ceiling effortlessly blend the interior with the urban landscape.
Jl. Taman Kemang No. 12, Jakarta 12730
Phone: (+6221) 22715665
Kosenda Hotel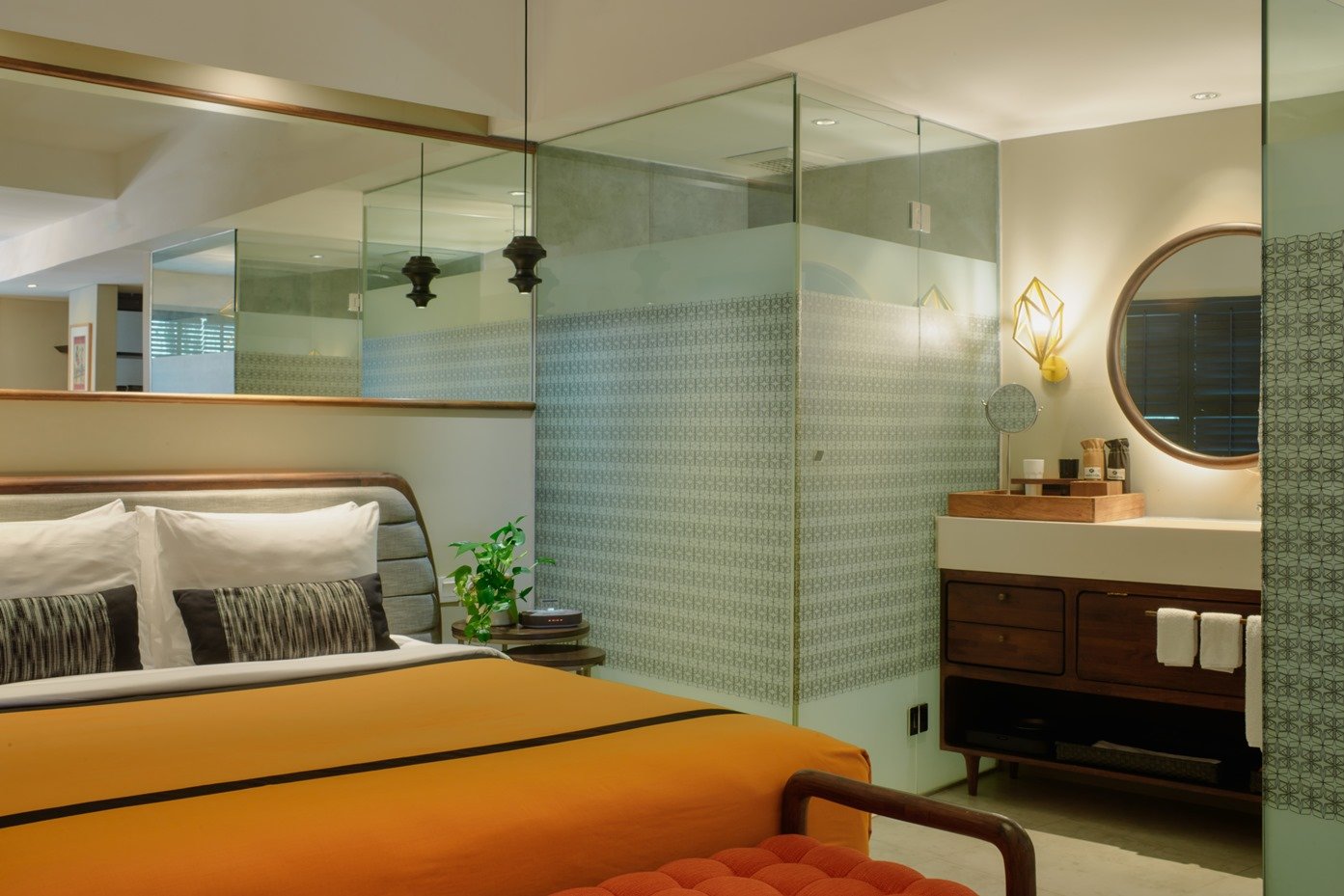 Part 21st century architectural landmark, part mid-century 1950's modern aesthetics, Kosenda Hotel is the city's unique design hotel offering a fun and funky escape with 60 individually tailored rooms, a stunning rooftop lounge, café, and restaurant. Every detail has been designed to deliver maximum comfort. Every corner is intended to tell a story. Kosenda hotel is a hidden gem, in the bustling city of Jakarta.
Jl. KH. Wahid Hasyim No.127, Jakarta - Indonesia 10240
Phone : +6221 31936868
Morissey Hotel Jakarta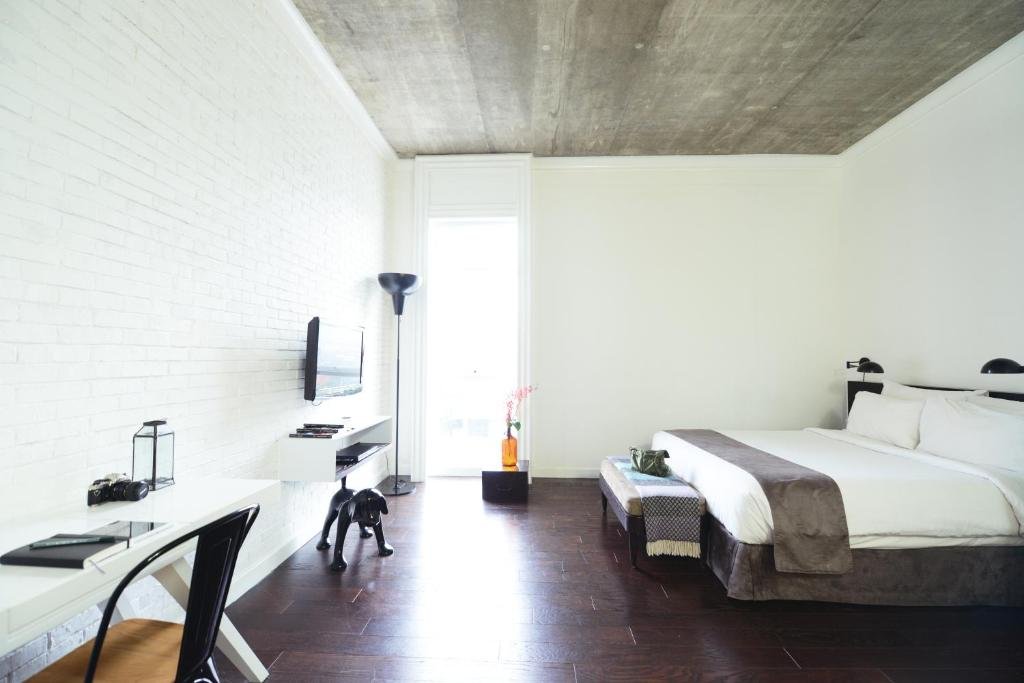 Located in the golden triangle between Jakarta's central business districts like Sudirman, Thamrin, and Kuningan, bordering Central Menteng, Morissey Hotel Jakarta is incredibly stylish. It is among the first in Jakarta to adopt any industrial chic style. 
Jl. Wahid Hasyim No.70, Kebon Sirih, Menteng, Jakarta, 10340, Indonesia
Phone: +62 21 3021 0888
Posto Dormire Hotel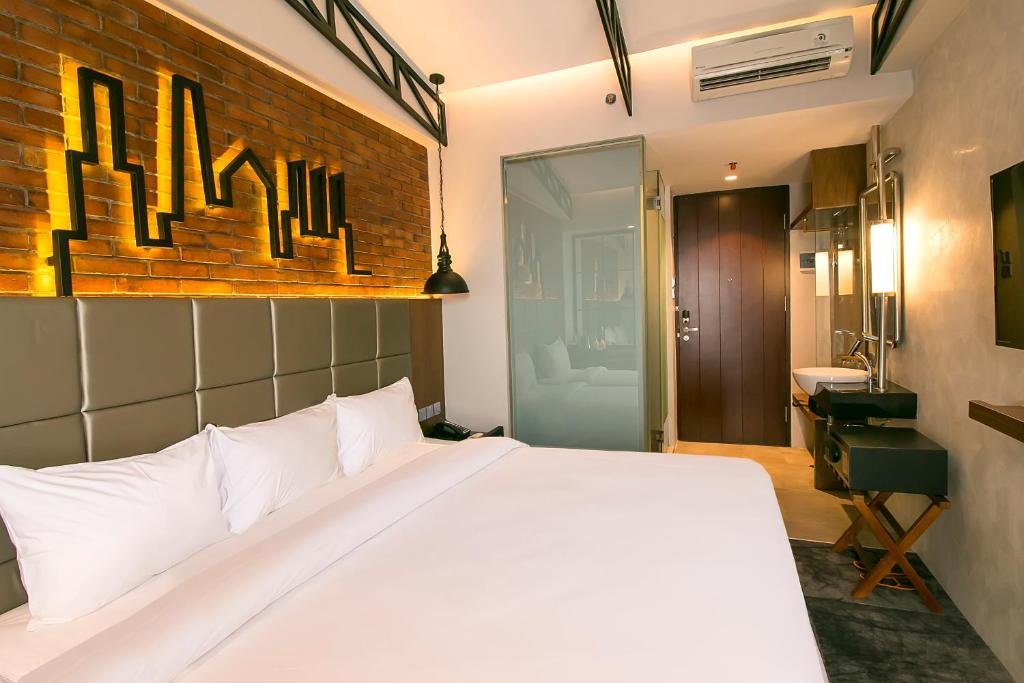 Posto Dormire Hotel is the perfect representation of today's modern age boutique hotel with its geometric building accentuated with the cogwheel patterned metal secondary skin and several "brick building cracks" that represents the industrial theme and old factory nuances. Posto Dormire uses recycled and old vintage original materials.
Jl. Dr. Susilo Raya no. 3, Grogol, Jakarta Barat, Indonesia 11450
Phone:  (+62-21) 5694 1963
Sotis Hotel Kemang Jakarta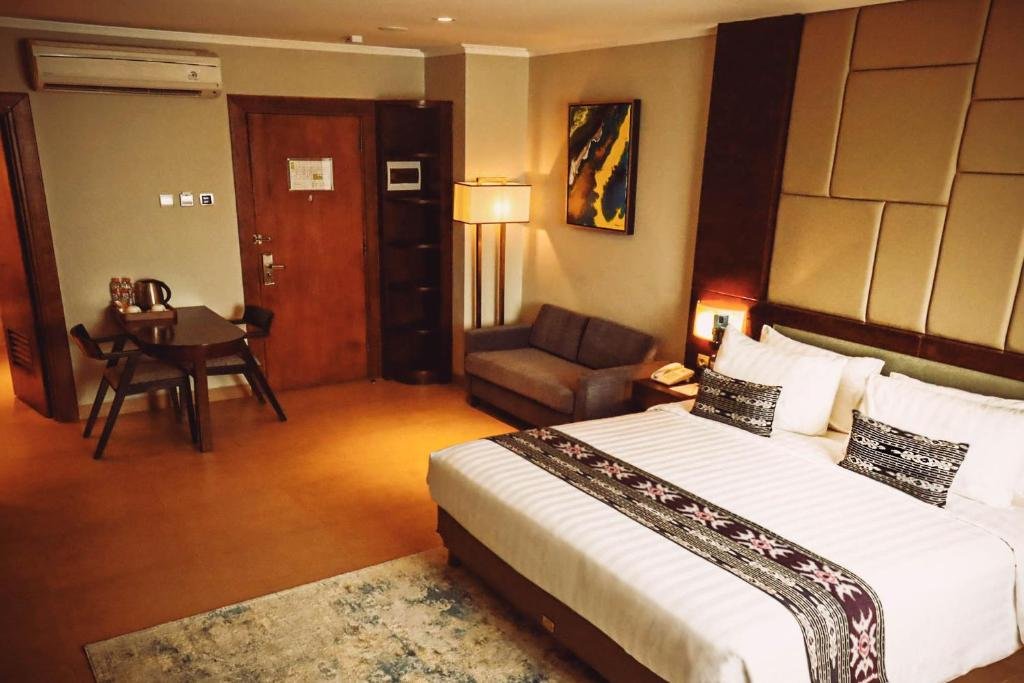 Sotis Hotel Kemang, Jakarta is a boutique hotel inspired by design hotels featuring original artwork by uprising Indonesian contemporary artists. Through the journey continues with an outstanding façade, Sotis Hotel Kemang Jakarta stands as a new landmark for its surrounding in the most famous area of South Jakarta and an art oasis for the creative souls and traditional seekers. Completed with prime facilities like a swimming pool, bar and lounge, multi-function meeting rooms, 24 hours restaurant, and its strategic location, Sotis Hotel Kemang is totally the destination for smart travelers.
Jl. Kemang Raya No. 4, Kemang, Jakarta Selatan 12730 - Indonesia
Phone:  +62-21 2271 9978 / 79
The Orient Jakarta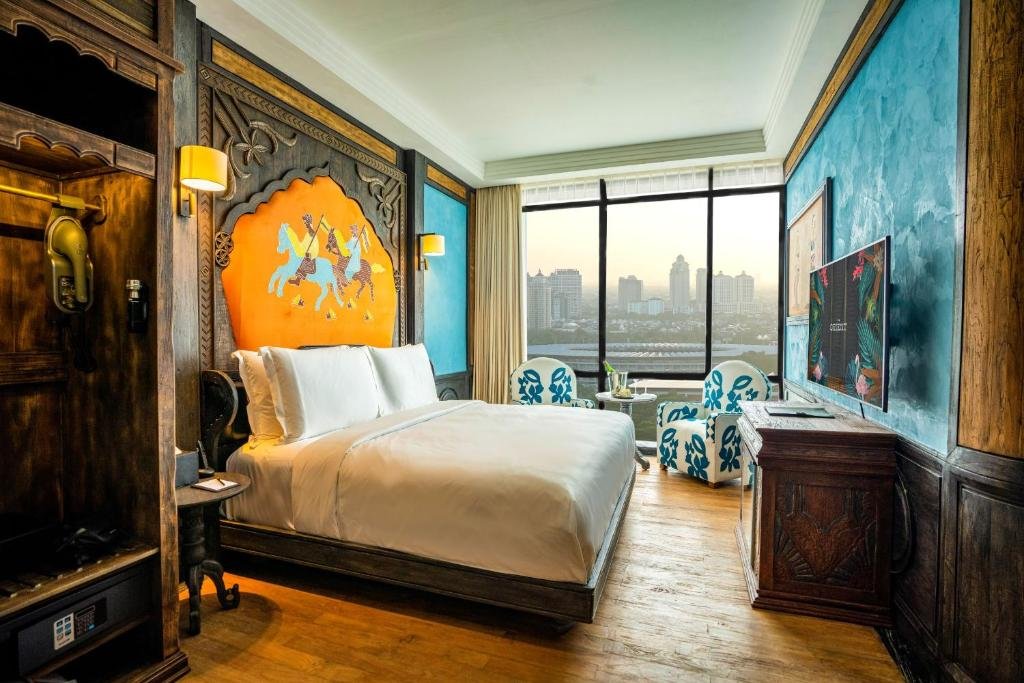 Located in the heart of Jakarta and set in an opulent design by Bill Bensley this boutique hotel will take your escapism to a new level. The Orient Jakarta, a Royal Hideaway Hotel is an urban escape boutique hotel for modern travelers, foodies, and epicure.
Jalan Jendral Sudirman No. 36 Jakarta 10210
Phone: +62 21 39707777