Whether it's your birthday or your special one's, having a perfect birthday cake is actually a serious business. Jakarta sure have plenty cake shops which offers any kind of birthday cakes. But we have these recommended cake shops where you can get from aesthetically-pleasing visual to a sumptuous yet awfully tasty choices.
1. Clairmont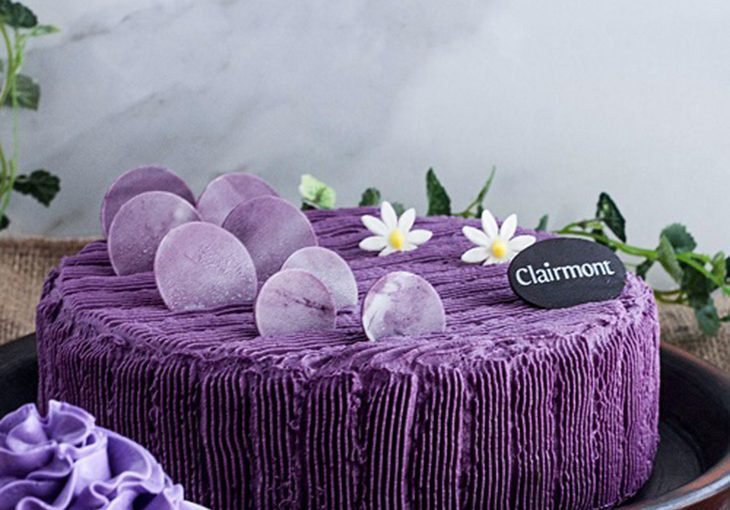 From cute yet edgy Pink Magical Fantasy, gorgeous Violet Mont Blanc, fresh and fruity Mango Passion, to the new star, Cookies 'n Cream. Clairmont is definitely a little heaven if you're looking any type of birthday cake that fits everyone's personality. The cake shop is also easy to find as it spreads across Jakarta. Clairmont's outlets are available in Kelapa Gading, Gandaria, Margaguna, Karawaci, Gading Serpong, Bintaro, Bekasi, Cinere, Tebet, and Pesanggrahan. More information, contact (021) 727 888 55, 0811 8855 283, or visit www.clairmontcake.co.id.
2. La Pattisserie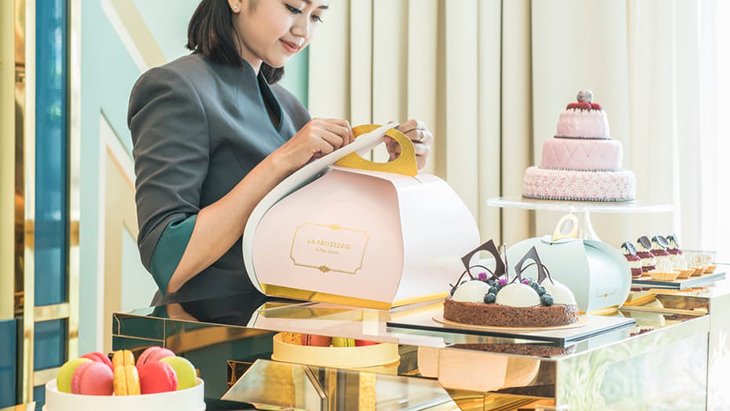 la patisserie2The cakes are beautifully crafted by the renowned pastry chef, Lorenzo Sollecito. You can choose many sophisticated cakes which excellent gift for your love ones. La Patisserie level up its birthday cake creation by put it in an elegant box. The shop is coming with its highlighted and most favorite cake, 360 Chocolate Cake. It's a Smooth chocolate sponge, chocolate mousse and chocolate cremoux on a crunchy feuillette base.
Four Seasons Hotel Jakarta
Capital Place, Jl. Gatot Subroto Kav 18, Kuningan Bar., Mampang Prpt., Kota Jakarta Selatan
P: +6221 2277 1888
3. The Mandarin Cake Shop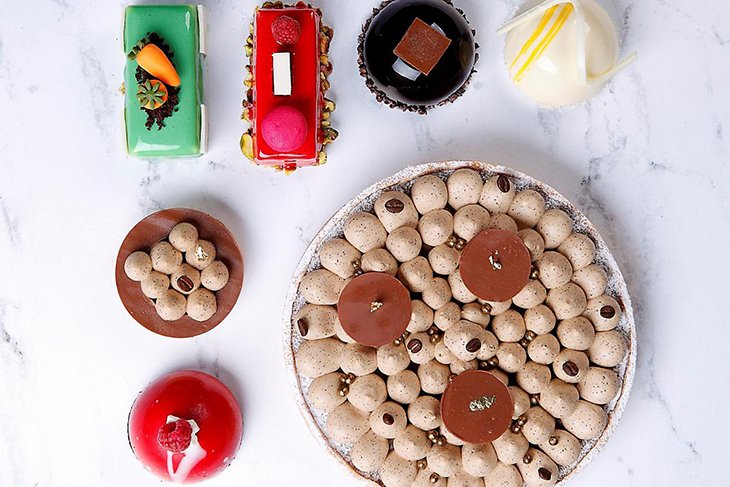 mandarinThe Mandarin Cake Shop is knows as one of the most famous cake shops in Jakarta. The reason is nothing but its experienced team of talented pastry chefs concoct an array of delicious treats. Ranging from mouth-watering cakes to perfect scones, delicious sandwiches and decadent chocolates.
Mandarin Oriental Hotel Jakarta
Jl. M.H. Thamrin, PO BOX 3392, Jakarta 10310
P: +62 (21) 2993 8820
4. Sweet Boutique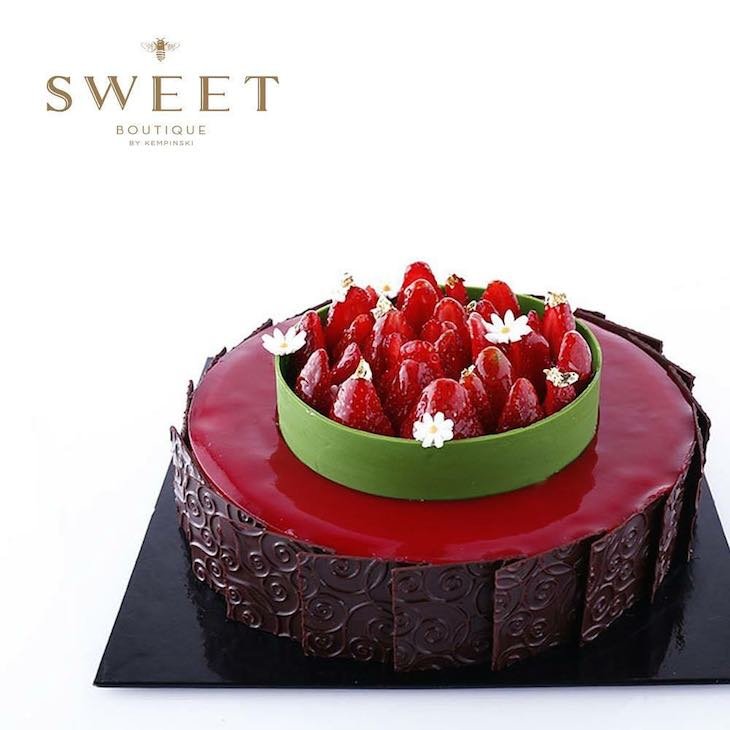 Sweet Boutique by Kempinski creates fresh and bespoke confectionery items, including birthday cakes. The shop claimed itself to use only the finest ingredients for every treats that being made. Sweet Boutique is the answer when it comes to finding an elegant and unique memento cakes. For reservations, call 021-2358-3877 or email [email protected]
Hotel Indonesia Kempinski Jakarta
Jl. M.H. Thamrin No.1, Menteng, Jakarta Pusat
P: (021) 23583800
5. La Boutique Gourmande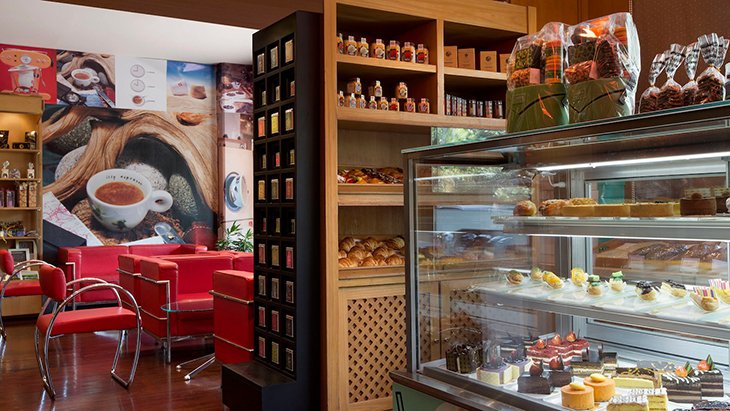 This cake shop is popular for freshly baked bread and mouthwatering cakes. Regular costumers over the years always look for the famous Mille feuille cake. You can also choose a wide array of cakes crafted carefully with a great taste.
Le Meridien Jakarta
Jl. Jend. Sudirman Kav.18-20, Karet Tengsin, Jakarta Pusat
P: (021) 2513131
6. Blue Terrace AYANA Midplaza JAKARTA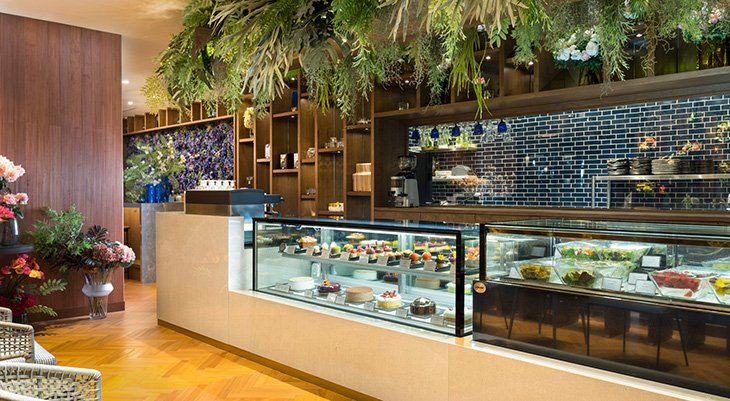 ayanaIf you're looking for a less-guilty yet delectable birthday cake, Blue Terrace is a place we recommend. Here, you will have plenty choices of cake made with healthy recipe. Blue Terrace's cakes are also crafted beautifully and a perfect choice for an elegant birthday celebration.
AYANA Midplaza Jakarta
Jl. Jendral Soedirman Kav 10-11, Karet Tengsin, Tanah Abang, Jakarta Pusat
P: +6221 2510 888
7. Union Jakarta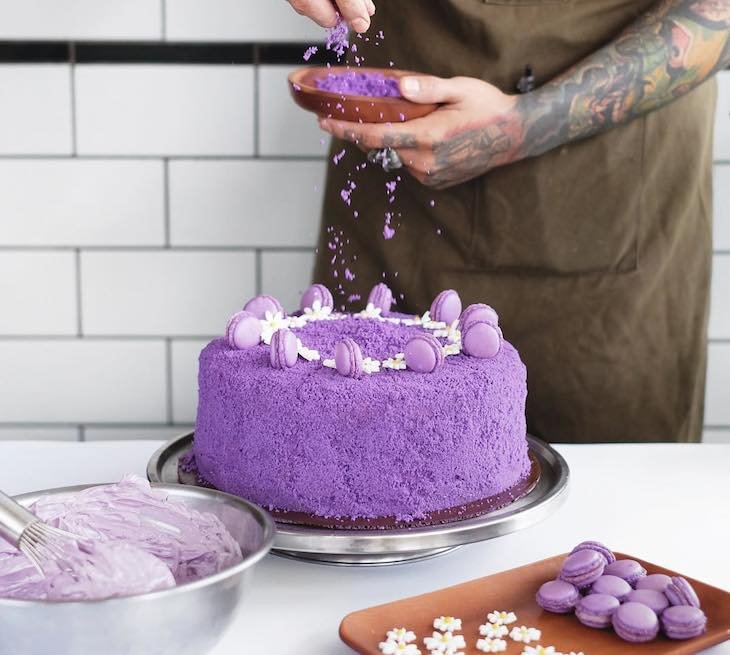 Overseen by Head Pastry Chef Karen Carlotta, her creations follow a similar evolution to Chef Adhika Maxi's with their roots in American standards. Utilizing a separate specialized pastry kitchen, she not only offers an array of freshly baked breads and pastries, but also a rotating selection of her celebrated cakes. Union outlets are available in Plaza Senayan, Pondok Indah Mall, Pantai Indah Kapuk, and Senayan City. Go to its website for orders and more info.
8. Bakerella Pastry & Cafe

Specializes in cake and pastry, Bakerella sure has to be in this list. What makes this place interesting is it offers an array of unique and innovative cakes. One of them Nastar Cake which as the name implies is inspired by one of Indonesia's signature cookies, nastar. It is a sponge cake with pineapple jam, crumb, cream, and topped with tiny nastarcookie.
Bakerella Pastry & Cafe
Jl. Komp. Green Ville, Duri Kepa, Kb. Jeruk, Jakarta Barat 11510
Phone: +6281315016631
Instagram: bakerella.id