Bali is a tropical paradise known for its stunning beaches, vibrant culture, and breathtaking landscapes. Bali offers something for everyone whether you're seeking relaxation, adventure, or cultural experiences. Here we give you a comprehensive guide to making the most of your Bali Holiday this summer.
Bali Summer Holiday Guide 2023
CULTURAL EXPERIENCES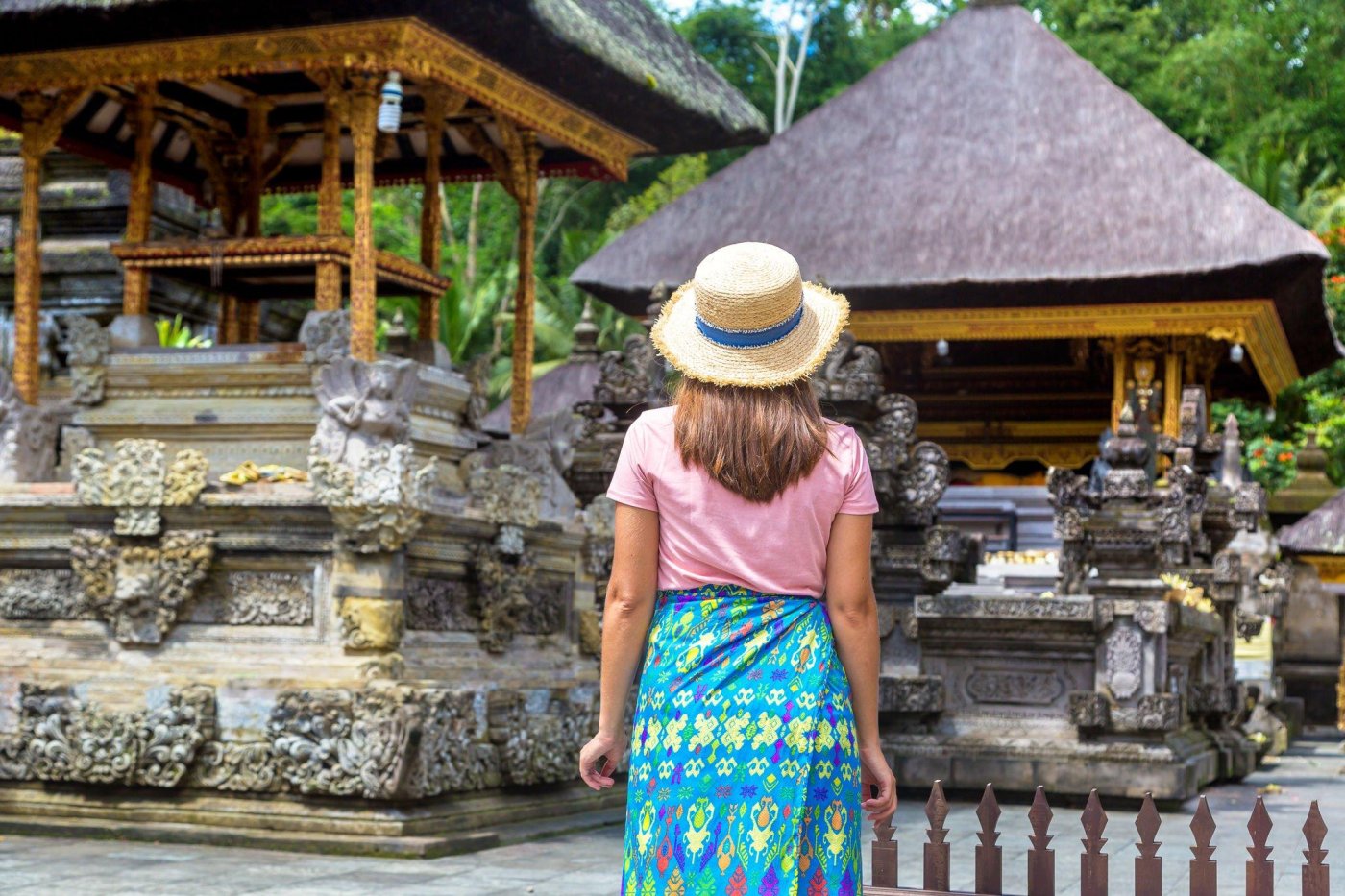 Cooking Classes
Join a Balinese cooking class to learn about the island's unique cuisine and traditional cooking techniques. You can check out some of the most enticing cooking classes offers we listed here.
Local Markets
Visit traditional markets like Ubud Art Market and Sukawati Art Market to find unique handicrafts, textiles, and souvenirs. Check out our extensive list of Bali's traditional markets.
Rice Terrace Trekking
Take a leisurely hike through the scenic rice terraces in Tegalalang or Jatiluwih to witness Bali's beautiful landscapes.
Sacred Temples
Explore the ornate Hindu temples of Bali, including Tanah Lot, Uluwatu Temple, and Besakih Temple, which offer architectural beauty and stunning sunsets. Check our list of the underrated Balinese temples for your reference!
Traditional Dances
Watch captivating Balinese dance performances, such as the Kecak Fire Dance, Legong Dance, or Barong Dance, to experience the island's rich cultural heritage. If you wish to know some of Bali's finest traditional dance, read our article here.
ETIQUETTE TIPS
Balinese Greetings
Greet locals with a smile and a nod by saying "om suastiastu" (Balinese basic greeting) or say hello by saying "selamat pagi/siang/sore/malam" (good morning/afternoon/evening/night in the Indonesian language) depending on the time of day.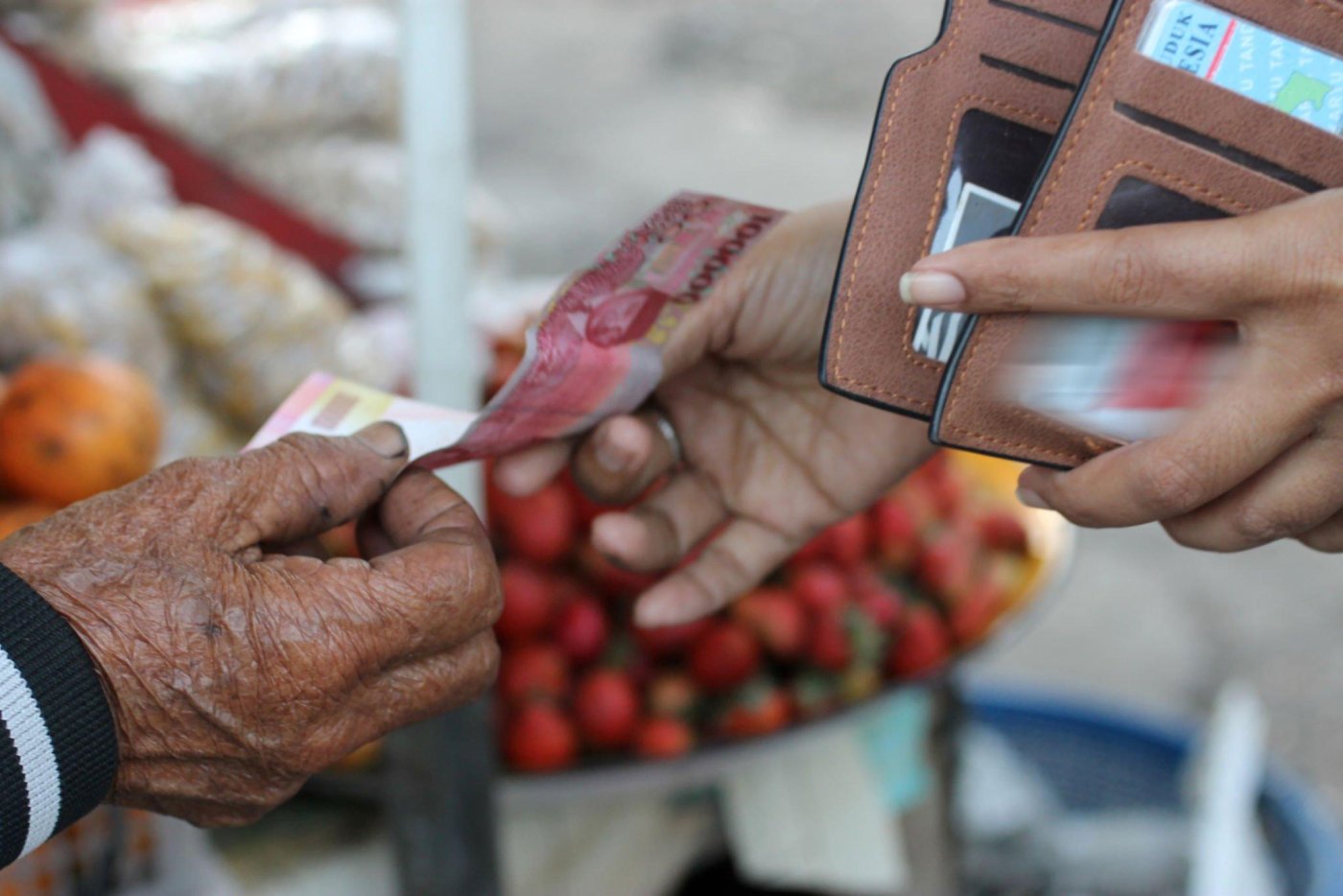 Bargaining
Bargaining is common in local markets and street stalls. Negotiate politely and enjoy the process of finding unique souvenirs at a reasonable price. 
Dress Modestly
When visiting temples or other religious sites, it is respectful to dress modestly, covering your shoulders and knees.
Offering and Donations
If you visit a temple during a ceremony, it is customary to make a small donation as a sign of respect.
Respect Local Customs
Balinese culture places importance on politeness and respect. Learn a few basic phrases in Bahasa Indonesia and greet locals with a smile.
OUTDOOR ACTIVITIES
Trekking and Nature
Embark on a sunrise hike to Mount Batur for panoramic views or explore Bali's countryside on a cycling tour through rice terraces and traditional villages.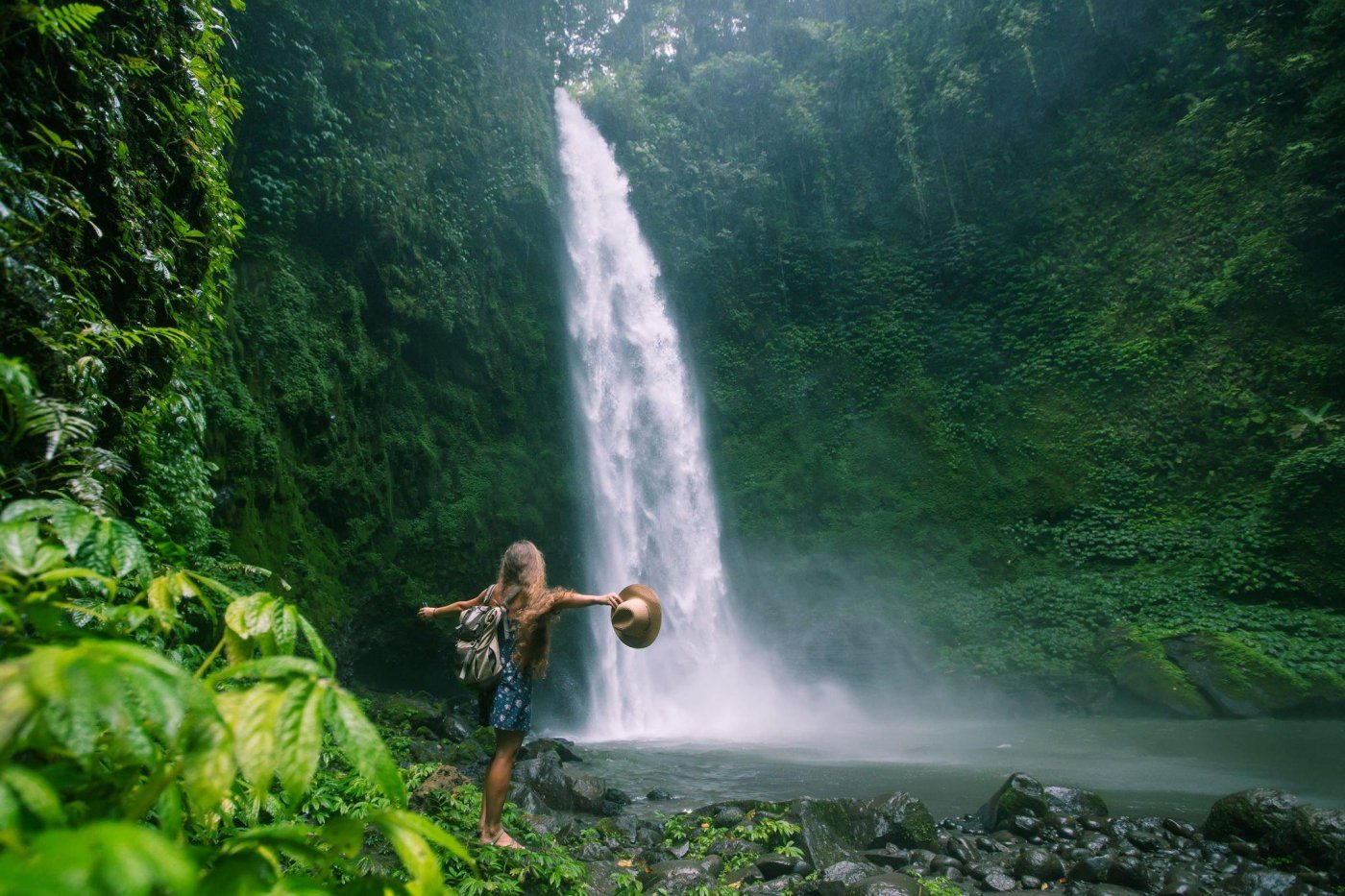 Water Sports
Engage in various water activities such as surfing, snorkeling, diving, and jet-skiing. Popular spots include Kuta, Nusa Dua, and Amed.
Wildlife Encounters
Visit Bali Safari and Marine Park or the Bird and Reptile parks in Batubulan to observe a diverse range of animals up close.
POPULAR DESTINATIONS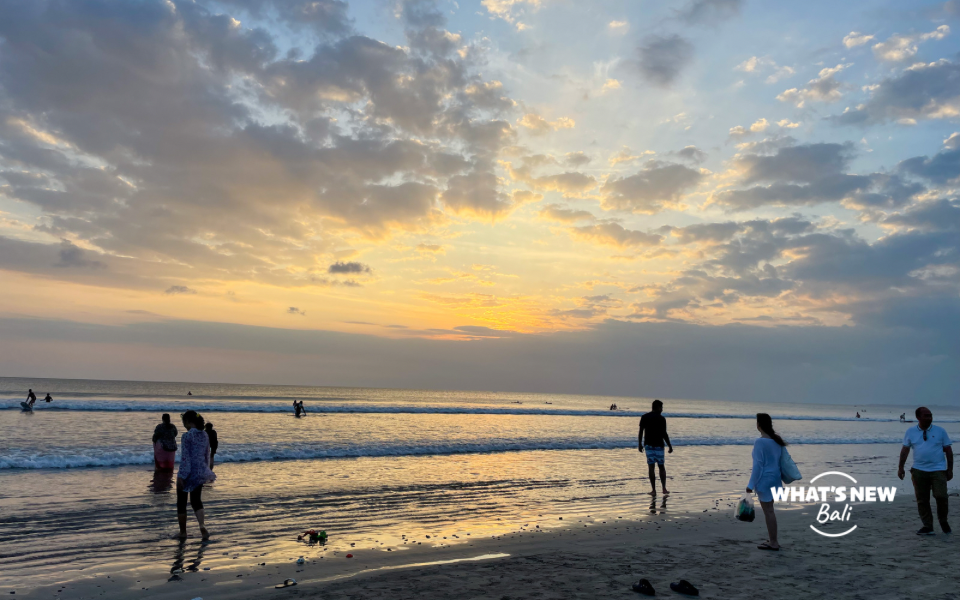 Kuta
With its golden shores, azure waters, and a kaleidoscope of cultural delights, Kuta stands as a playground where paradise and thrill collide.  There are numerous engaging activities to do in this legendary tourism spot. Check our full list of them here!
Nusa Dua
Experience upscale resorts, pristine beaches, and water sports activities in this tranquil coastal area.
Nusa Penida
This picturesque island southeast of Bali is known for its stunning cliffs, crystal-clear waters, and opportunities for snorkeling and diving.
Seminyak and Canggu
These coastal areas are known for their fine beach bars, luxurious resorts, and vibrant nightlife. Enjoy the sunset at Potato Head in Seminyak and explore the picturesque beaches in Canggu. Check out our recommendation for one day trip to these wonderful destinations here and here.
Ubud
Visit the cultural heart of Bali, where you can explore art galleries, traditional markets, lush rice terraces, and the famous Monkey Forest Sanctuary. Or you can also try the renowned Balinese water healing ritual, 'Melukat' in one of the sacred temple.
Uluwatu
Discover the iconic Clifftop temple, enjoy breathtaking ocean views, and experience world-class surfing in Uluwatu.
TRANSPORTATION OPTIONS
Private Drivers
Hire a private driver for a day or multiple days to have the flexibility and convenience of transportation throughout your trip.
Scooters
Renting a scooter is a popular and convenient way to explore the island. Be sure to have an international driver's license and wear a helmet for safety.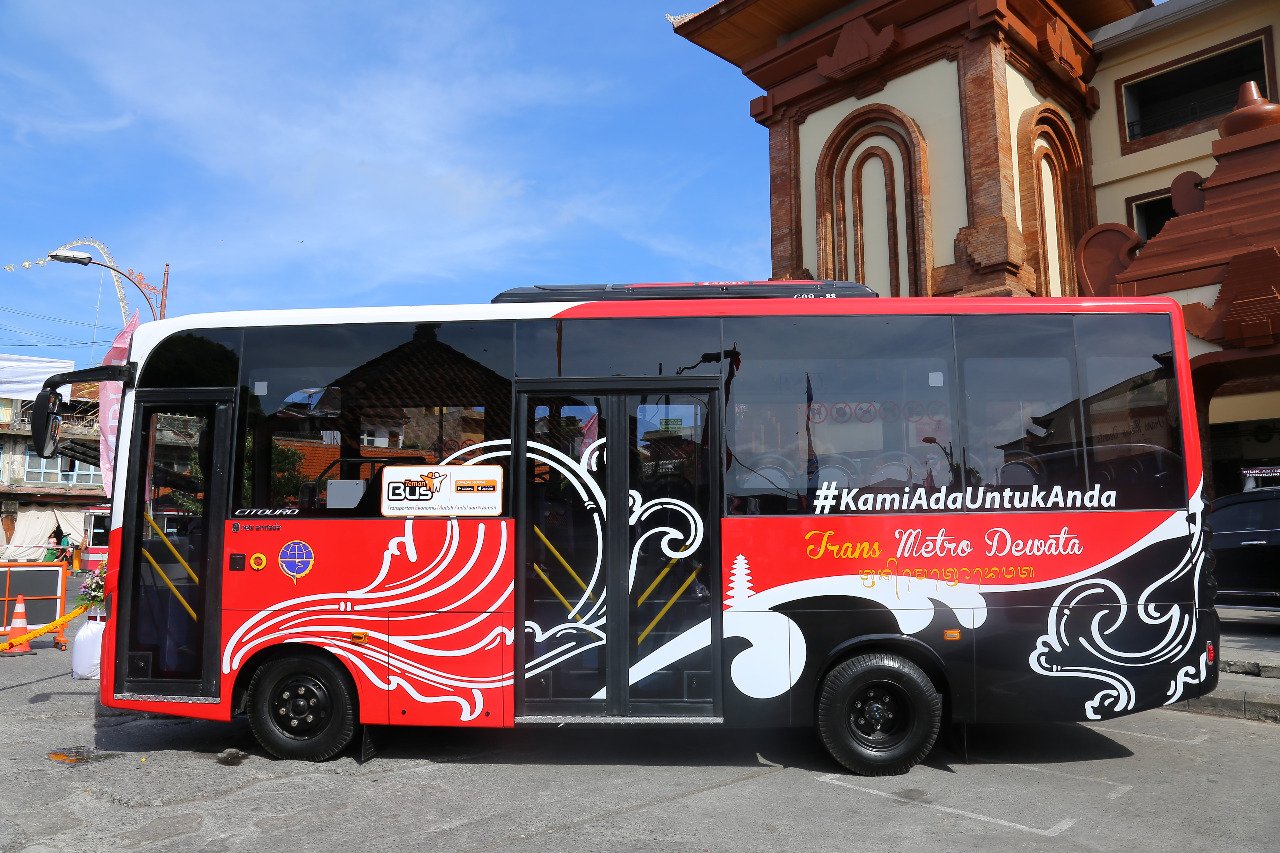 Shuttle Buses
Balinese shuttle buses (called 'Teman Bus') operate between popular tourist areas and can be a cost-effective option for getting around.
Taxis
Blue Bird Taxis and Grab are reliable taxi services available in Bali. Ensure the meter is used or negotiate a fair price before the ride.
Remember to always check the latest travel guidelines and restrictions before your trip. Enjoy your Bali holiday and embrace the beauty and unique experiences this magical island offers.