Beyond the bustling tourist hubs and well-trodden paths of Bali, lie hidden ancient destinations that beckon to the intrepid seeker. In this exploration, we delve into the lesser-known 'Pura' temples, where the essence of Bali's spiritual heritage thrives undisturbed. These off-the-beaten-path sanctuaries exude a sense of tranquility and offer a glimpse into the island's hidden depths. Join us on this journey as we uncover underrated Pura temples in Bali; each with its own captivating charm and mystical allure.
Hidden Sanctuaries: Best Underrated 'Pura' Temples In Bali
Pura Beji Sangsit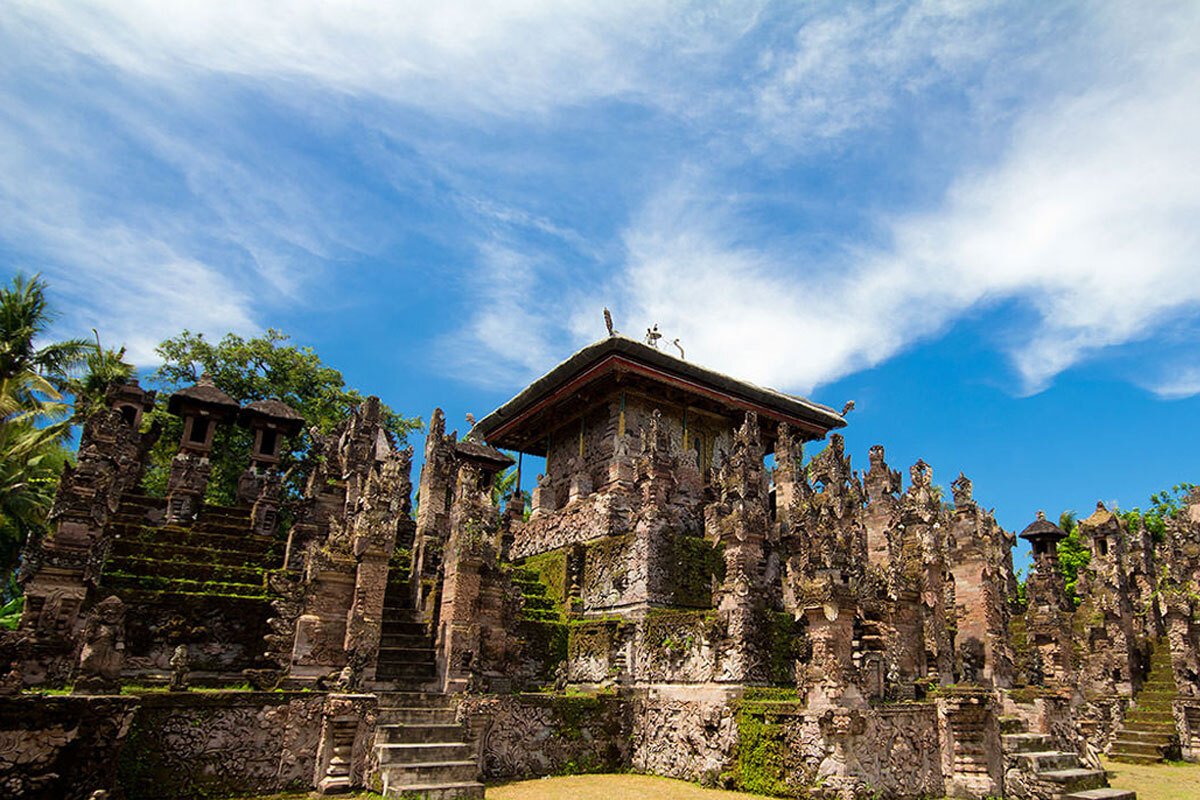 Venture to the village of Sangsit, and you will discover the hidden gem of Pura Beji. Often overlooked by tourists, this temple is a hidden sanctuary dedicated to Dewi Sri and the goddess Gangga. Intricate stone carvings adorn its walls, depicting scenes from ancient Balinese mythology. The tranquil lotus pond that surrounds the temple adds an air of serenity, while the rhythmic chants of the local priests echo through the sacred space.
Pura Dalem Jagaraga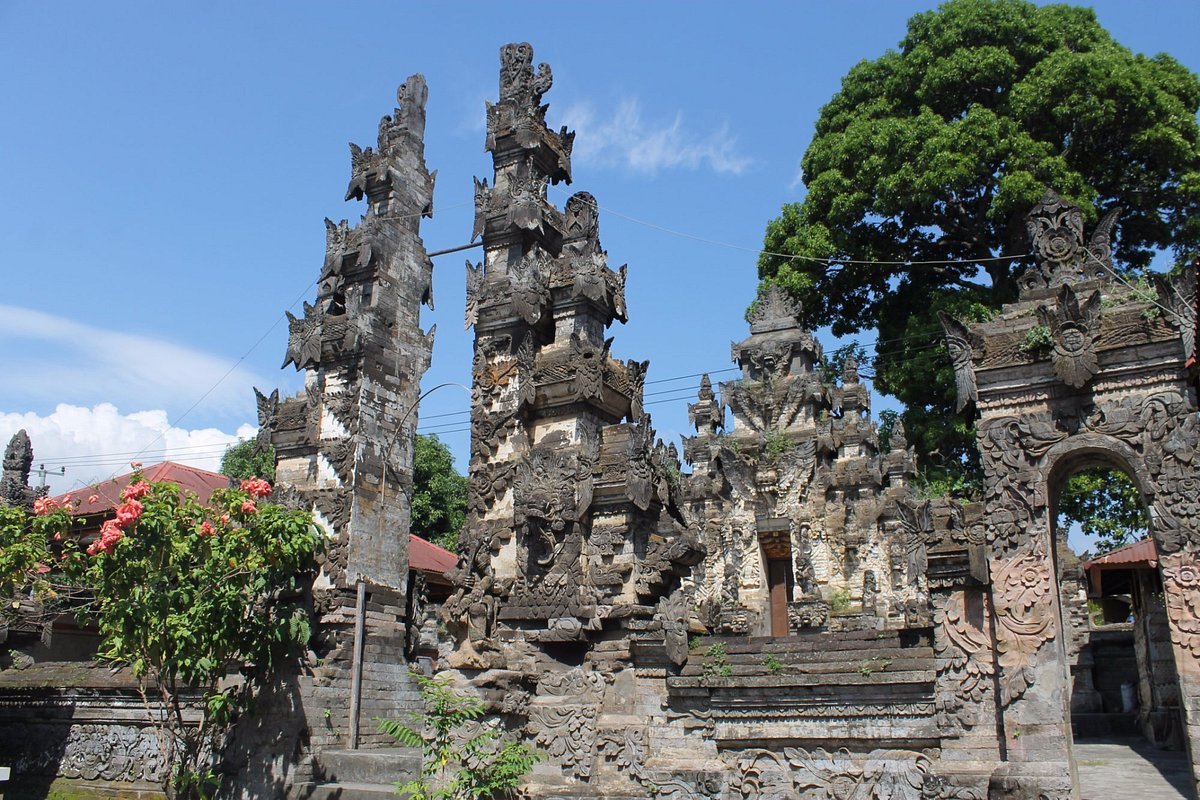 Pura Dalem Jagaraga is a 12th-century Hindu temple located in the village of Jagaraga, Buleleng, in northern Bali, Indonesia. Dedicated to Shiva, the temple follows the traditional Balinese architectural style with three courtyards. Known for its intricate carvings and motifs, Pura Dalem Jagaraga features demonic figures like the demon Rangda, adding a mystical element to its artistic heritage. However, what sets Pura Dalem Jagaraga apart is its carvings that depict aspects of the Western world. These unique carvings portray scenes such as aircraft fights, dogfights, bicycles, boats, the Kamasutra, and old-fashioned cars. These intricate and delightful structure panels provide an exciting fusion of traditional Balinese motifs with depictions of modern-day elements, showcasing the dynamic nature of Balinese art and culture.
Pura Lempuyang Luhur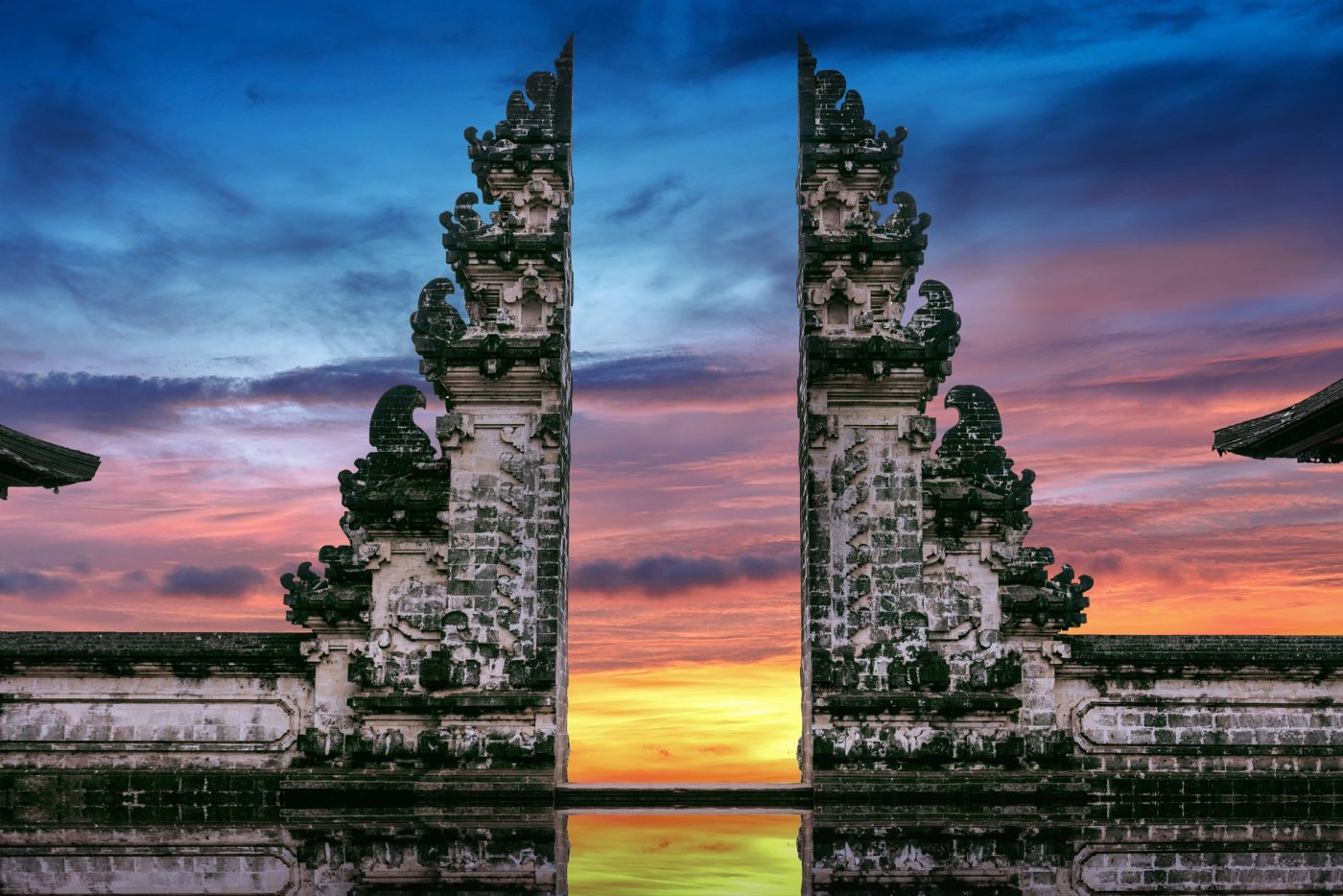 Perched high in the mountains of East Bali, Pura Lempuyang Luhur is a hidden sanctuary that rewards the intrepid traveler with breathtaking vistas and a profound sense of spiritual elevation. Ascending the steep stairway, adorned with white-marble gates, one feels a sense of reverence and anticipation. The temple's tiered terraces offer panoramic views of Mount Agung, lush valleys, and distant horizons, creating an awe-inspiring backdrop for contemplation and self-reflection.
Pura Luhur Batukaru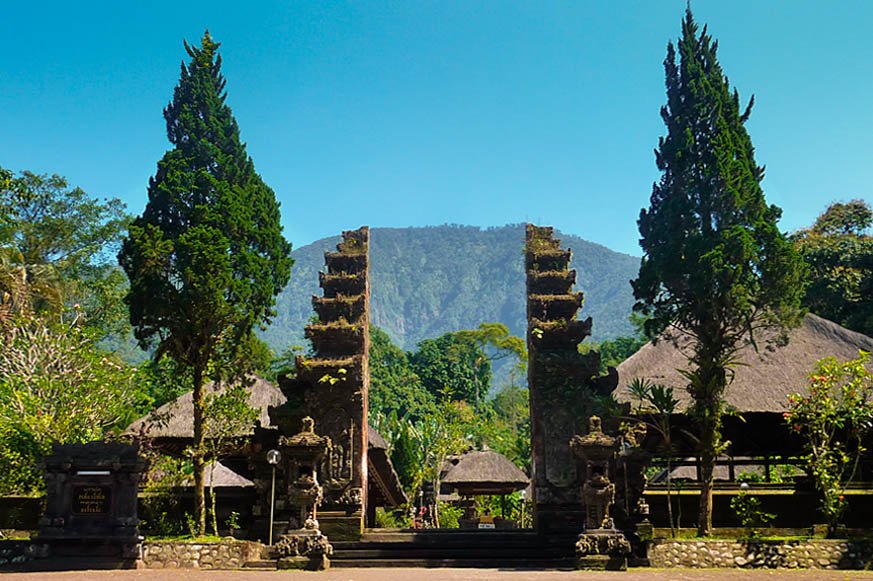 Nestled amidst mist-shrouded mountains, Pura Luhur Batukaru stands as a sacred haven in Bali's untouched western region. Surrounded by lush rainforests and terraced rice fields, this temple evokes a sense of ancient wisdom and serenity. Its grandeur lies in its simplicity, as moss-covered stones blend seamlessly with the natural surroundings. As gentle breezes rustle through towering trees, a profound stillness envelops the temple, inviting contemplation and connection with nature.
Pura Penataran Sasih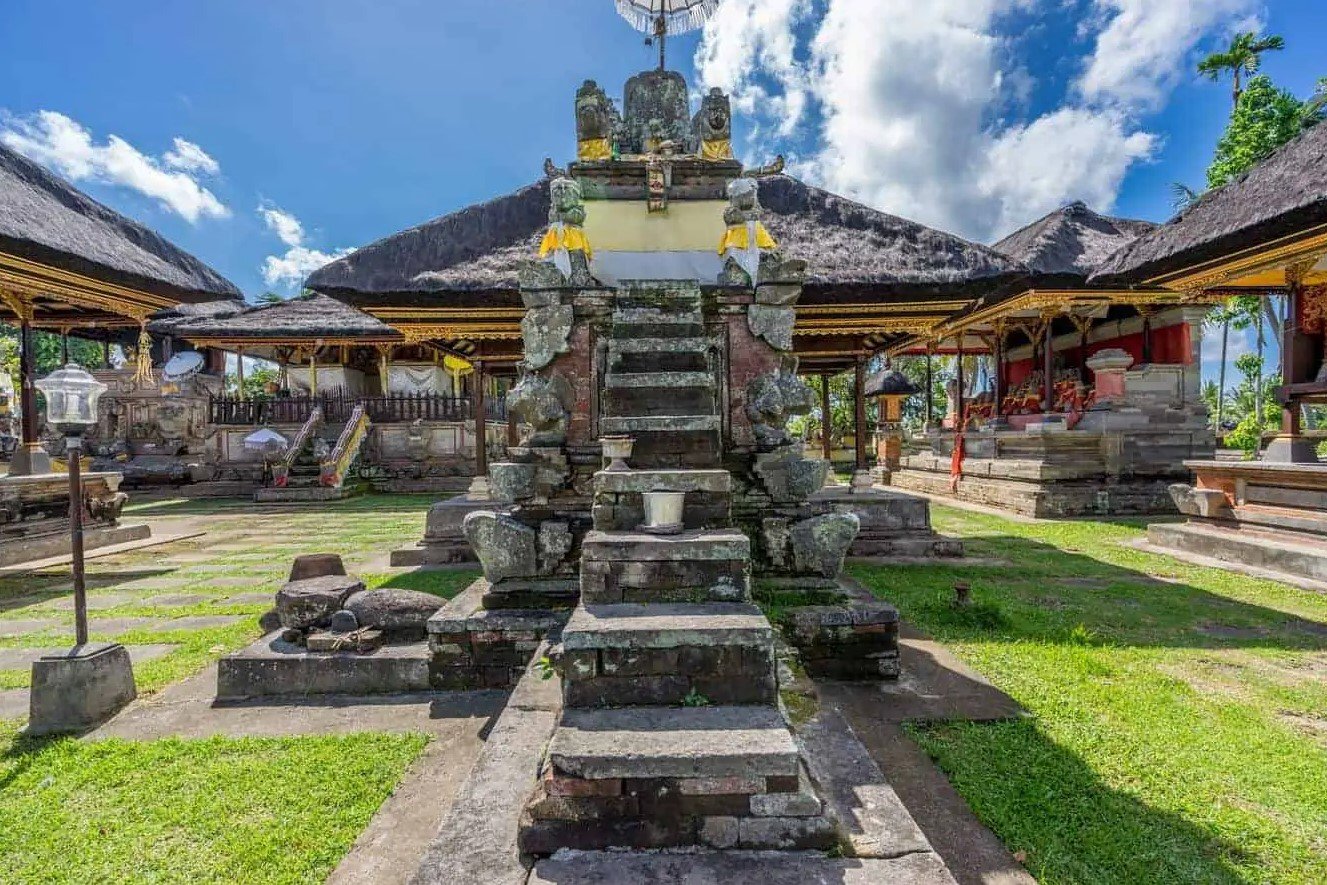 Located in the artistic heart of Ubud, Pura Penataran Sasih offers a respite from the bustling streets and commercialism. As you enter the temple complex, a sense of peace washes over you. Delicate Balinese architecture and serene courtyards blend harmoniously, while statues adorned with colorful offerings symbolize spirituality. This temple is also known for its historical and cultural significance, particularly for its ancient bronze drums, known as the "Moon of Pejeng," which are displayed within the temple complex. These ancient drums are believed to be among the largest in the world and have moon-like depictions on their surfaces. 
Pura Petitenget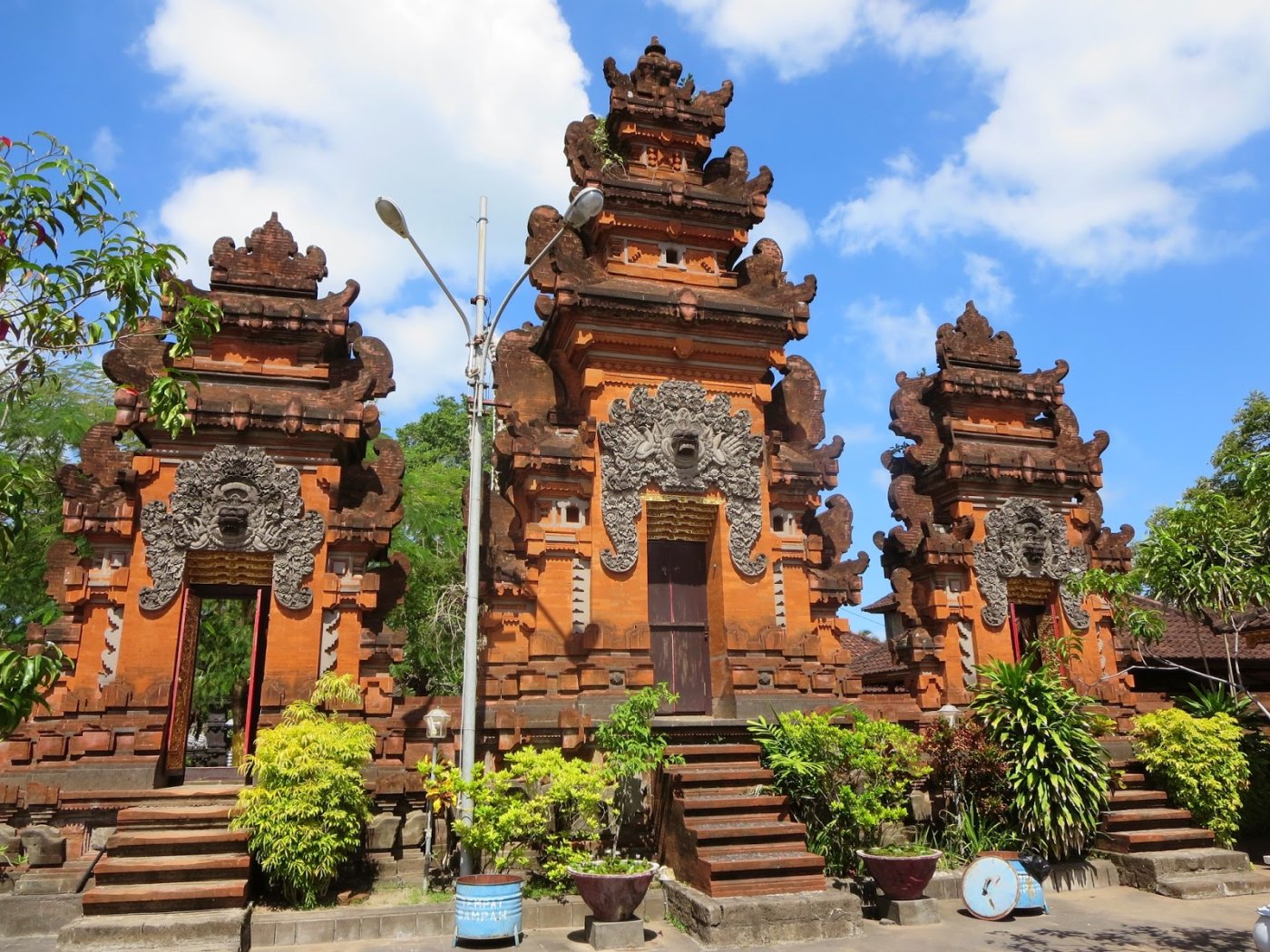 Established in the 16th century during the reign of the Mengwi Kingdom, Pura Petitenget is a revered Balinese Hindu temple located in Seminyak, Bali. With a rich historical legacy and stunning architecture, it stands as a cultural landmark. The temple features intricate stone carvings, an ornate entrance gate, and multiple courtyards. Dedicated to Dewa Baruna, the deity associated with the seas, it holds significance for the local fishing community. The temple's serene ambiance, proximity to Petitenget Beach, and traditional Balinese rituals attract visitors seeking spirituality and cultural immersion. 
Pura Rambut Siwi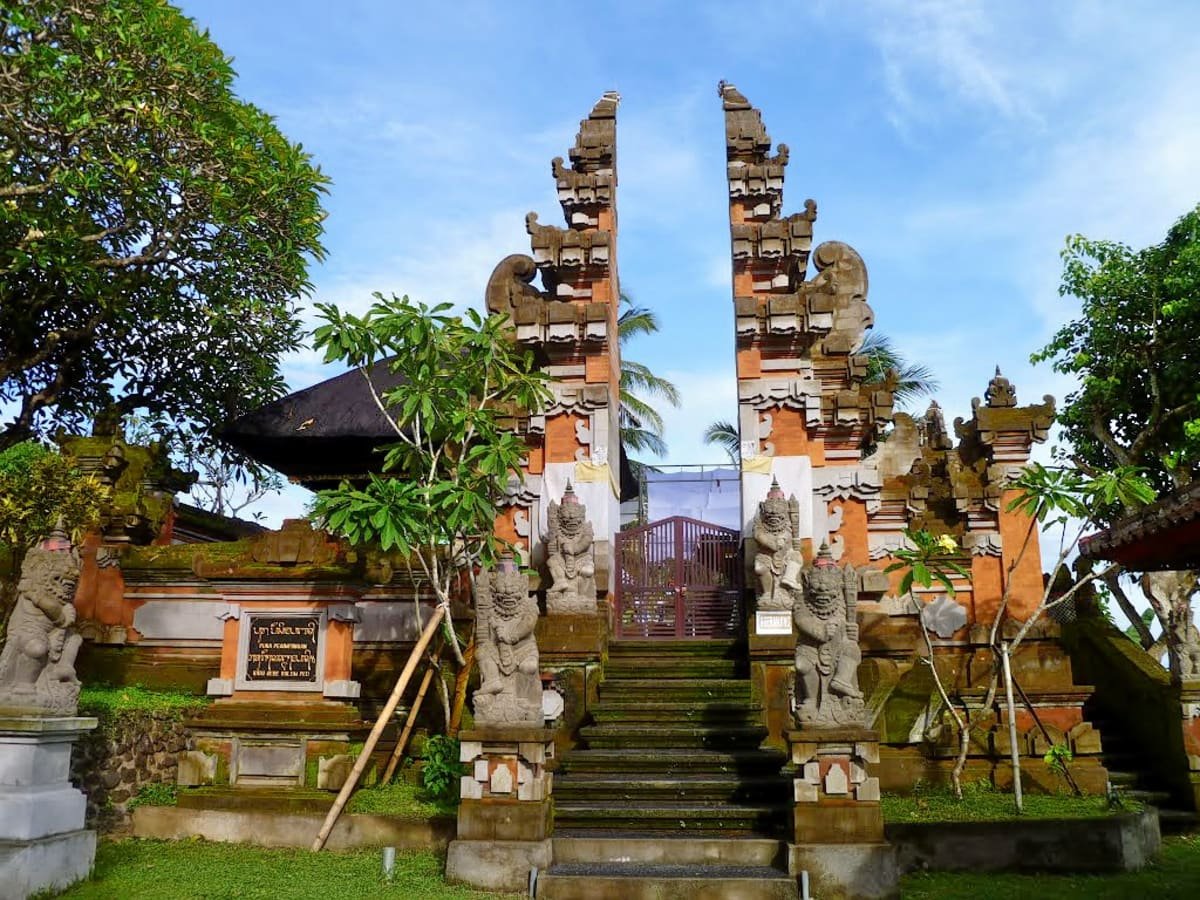 Situated on Bali's Southwestern coast, Pura Rambut Siwi exudes a profound sense of spiritual power and resilience. This seaside temple pays homage to Dewi Sri, the goddess of rice and fertility. Perched on a cliff overlooking the Indian Ocean, it offers breathtaking vistas of crashing waves and endless horizons. The temple's unique architectural style, with its towering pagoda-like structure, serves as a reminder of Bali's rich cultural heritage and devotion to the divine.
Pura Taman Ayun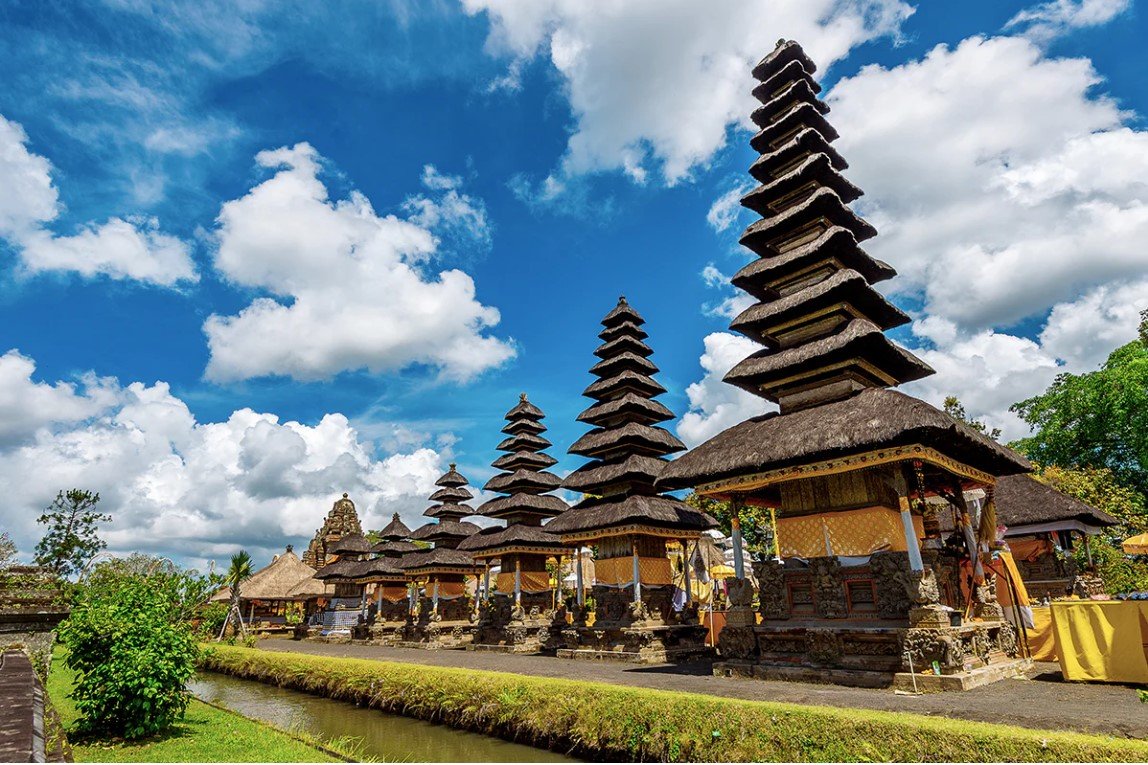 Step into the royal realm of Mengwi, and you will find the enchanting Pura Taman Ayun. This water temple, surrounded by a picturesque moat, is a symbol of harmony between nature and architecture. Ornate wooden structures, intricately carved gates, and meticulously manicured gardens create a scene straight out of a fairy tale. As you stroll along the pathways and cross the ornate bridges, a sense of peace and majesty envelop you.