Nestled along the southwestern coast of Bali, Seminyak offers a captivating blend of natural beauty, cultural richness, and contemporary indulgence. From endless shopping opportunities and culinary delights to moments of pure relaxation, this vibrant destination presents a diverse array of attractions and experiences. Embark on a captivating journey through Seminyak as we guide you through a full-day journey from sunrise to sunset; exploring its hidden treasures and delightful experiences that promise to create lasting memories.
Pulsating Bliss: A Day in Seminyak Guide, Where Serenity Meets Vibrancy
Morning Yoga and Beach Time: Yoga at Woosky, W Bali Seminyak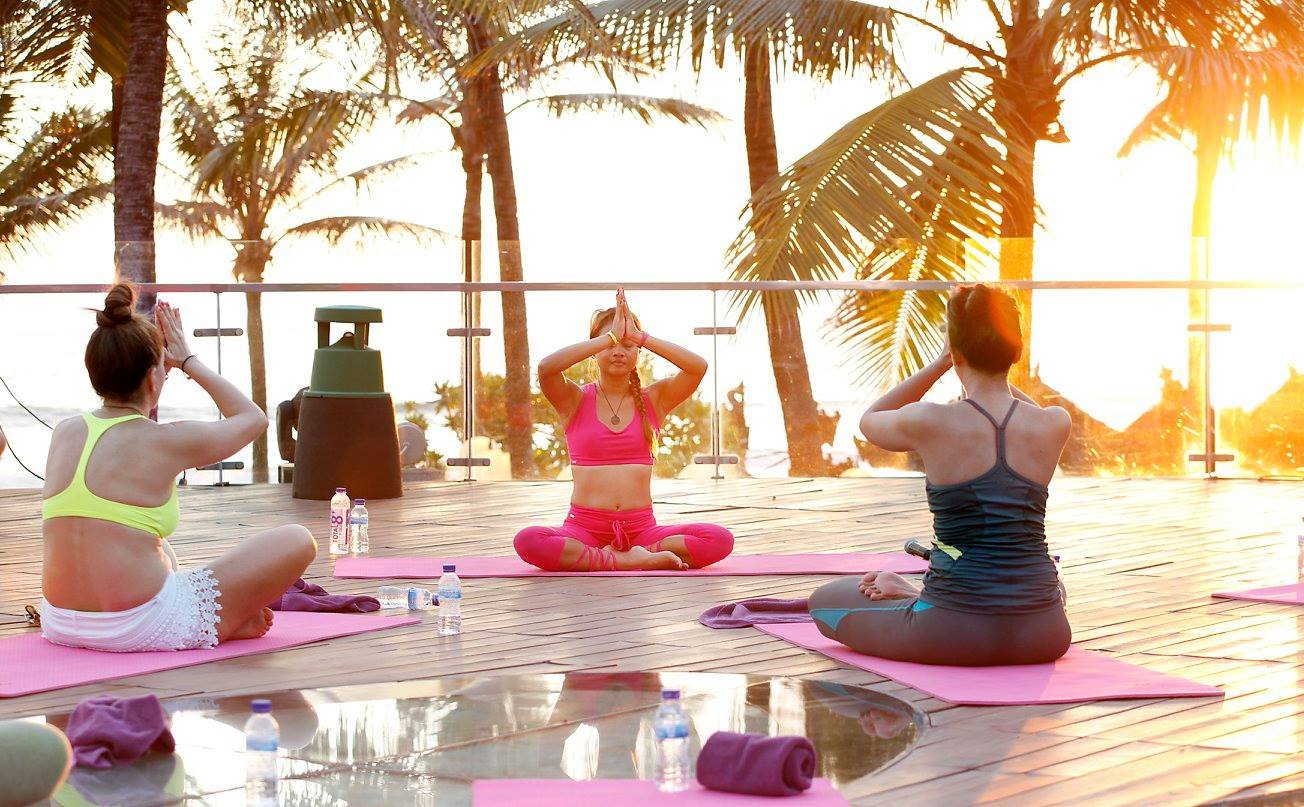 Begin your day on a peaceful note by embracing the tranquility of Seminyak's stunning beaches. Immerse yourself in a rejuvenating yoga session at W Bali Seminyak's Woosky Lounge, where the gentle sound of crashing waves and the soothing sea breeze create the perfect backdrop for a serene experience. After the yoga session, immediately take a leisurely stroll on a nearby beach, allowing the powdery sand to caress your feet as you soak in the mesmerizing beauty of the azure waters.
Brunch Delight: Seasalt Seminyak at Alila Seminyak

Your invigorated body still needs the energy to get through the blissful day. Indulge your taste buds with a delightful seafood brunch experience at Seasalt restaurant, nestled within the elegant Alila Seminyak. Putting a fresh twist on several popular brunch items, Seasalt will offer a seafood smorgasbord every Sunday from noon until 4 pm. Perfect for seekers of a lazy Sunday munch by the sea. Enjoy not only the culinary delights but also the picturesque ocean views that accompany this elevated gastronomic journey.
Shopping at Oberoi's Famous Flea Market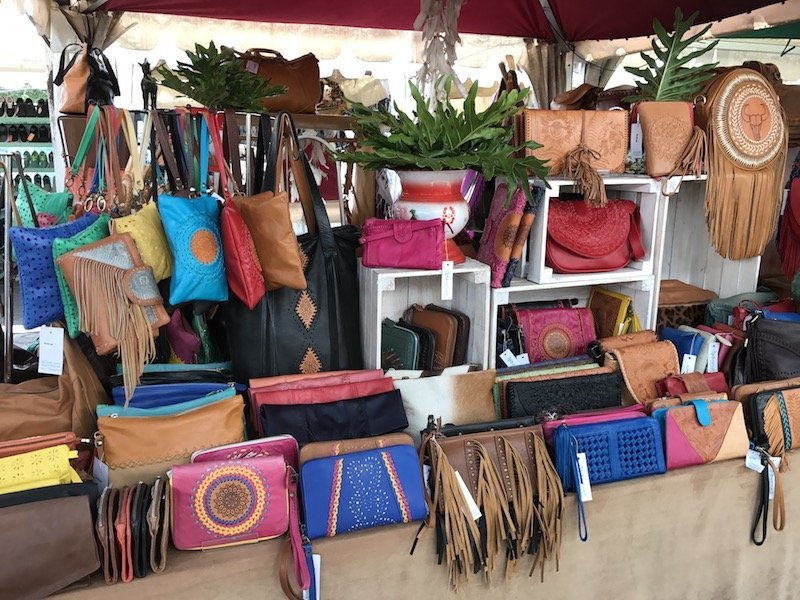 After the picturesque and delightful brunch, venture on a shopping adventure in Seminyak's famous Flea Market, located in Kayu Aya Square. As one of Bali's finest traditional markets, it offers a delightful mix of locally made accessories and remarkable artwork. Explore the stalls filled with white tops, wallets, bracelets, bags, and even popular shoe brands like Adidas and Nike. Afterward, take a short stroll to the nearby Taman Sari Market for a magical experience with exotic fruits like Durians and Mangosteens, or stick to familiar favorites like bananas and oranges. Immerse yourself in the lively atmosphere as you browse through the diverse offerings.
Cultural Immersion: Pura Petitenget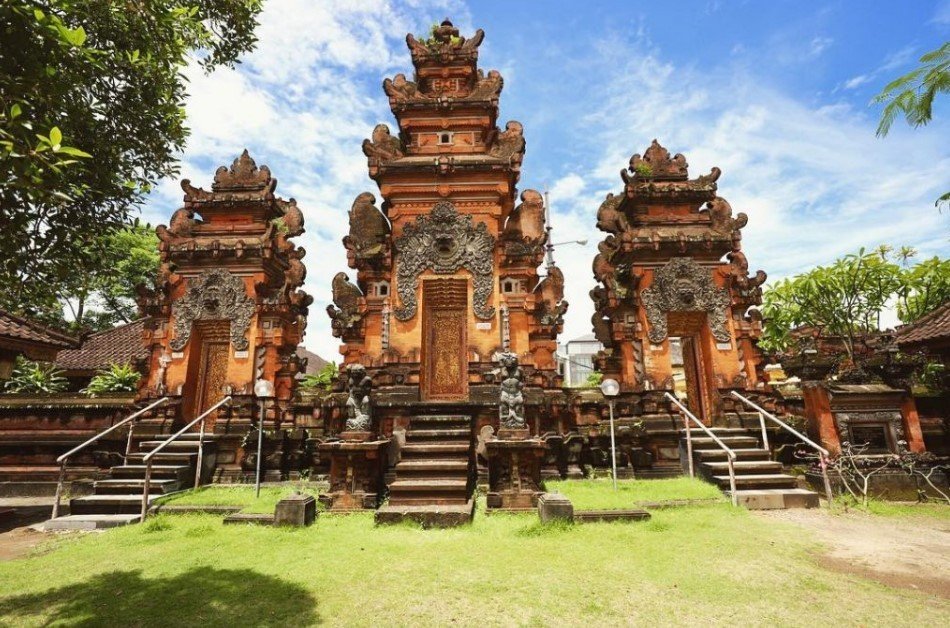 The day's still bright and young even after you finish your shopping session. Why not immerse yourself in Bali's rich cultural heritage with a visit to Pura Petitenget? The temple may not be a widely recognized tourist attraction in Bali, but it welcomes visitors seeking a glimpse into its intriguing grounds. With its rustic red brick and sandstone architecture, adorned with Balinese shrines and a dragon-inspired staircase, Petitenget Temple stands as a remarkable example of Bali's rich cultural heritage and is a must-visit for those eager to delve deeper into the island's traditions.
Sunset Cocktail: MoonLite Kitchen & Bar - Anantara Seminyak Bali Resort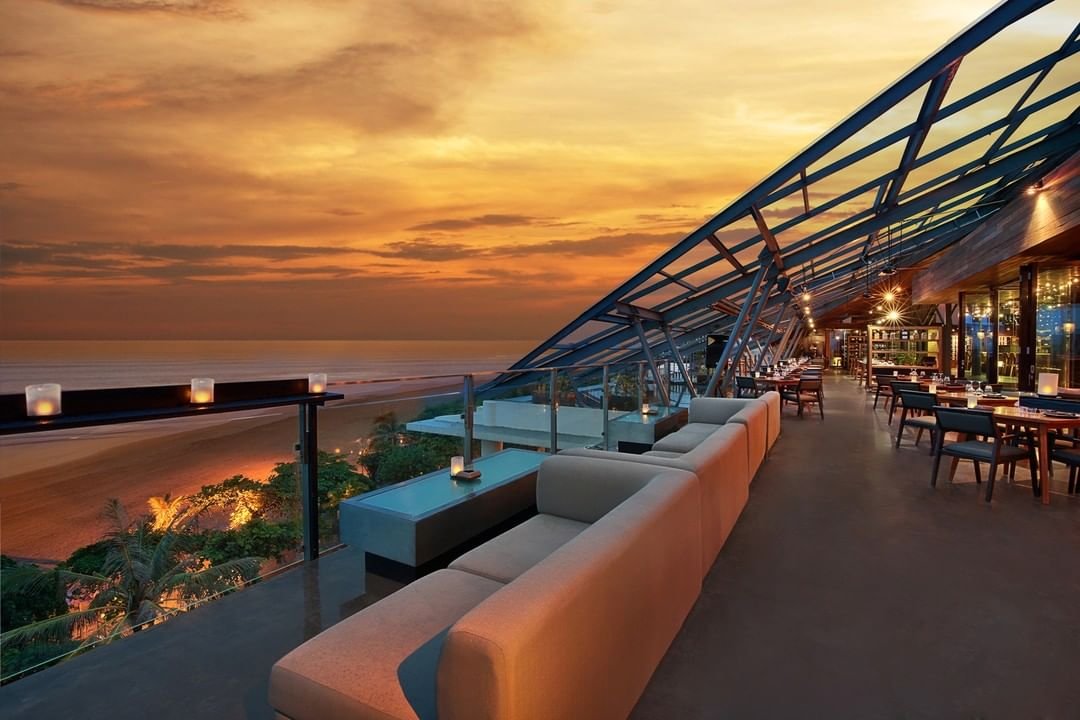 As the sun begins its descent, treat yourself to a mesmerizing sunset experience at MoonLite Kitchen & Bar, located at Anantara Seminyak Bali Resort. Sit back and relax at the trendy bar lounge sipping on their extensive selection of traditional, classic, and modern beverages, including seductive cocktails and a well-stocked wine list. Relish the tranquil ambiance and panoramic views as breathtaking hues paint the sky, creating a truly unforgettable moment as the day transitions into a magical evening.
Fine Dining Delight: SugarSand at Hotel Indigo Bali Seminyak Beach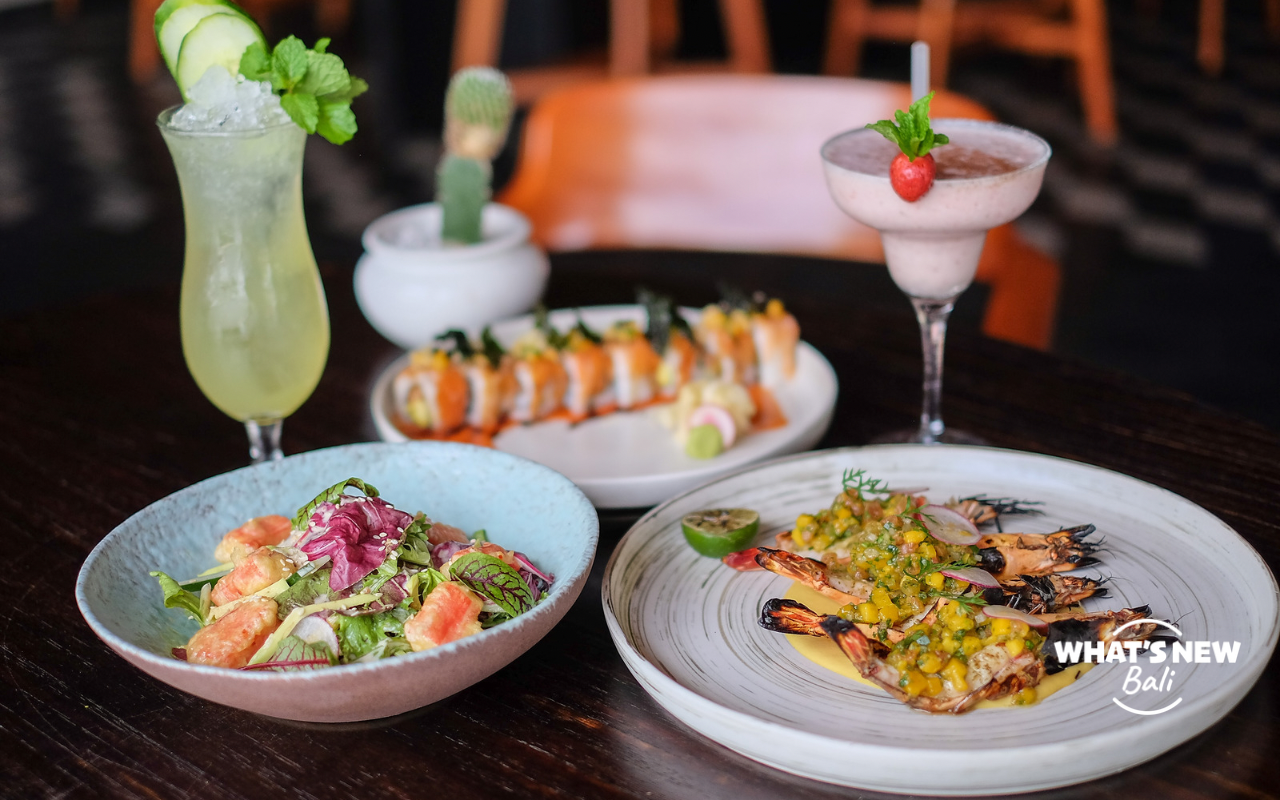 The sun has set, but the day hasn't ended just yet. Take a brief break and have a magnificent dining experience at SugarSand. Located on the vibrant and evolving Seminyak beachfront in Bali, SugarSand is an eclectic dining venue serving flavorful dishes and drinks in a cozy ambiance. As one of Hotel Indigo Bali Seminyak Beach's leading leisure facilities, SugarSand quickly became a favorite amongst local and international tourists seeking to dine in comfort. The restaurant's interior design was a delightful fusion of artistic flair and playful elements, creating a contemporary ambiance that was simultaneously unpretentious and elevated. SugarSand just recently introduced its tantalizing new menus; infusing classic Japanese goodness with vibrant Western delight. 
Party Vibes: WOOBAR Bali at W Bali Seminyak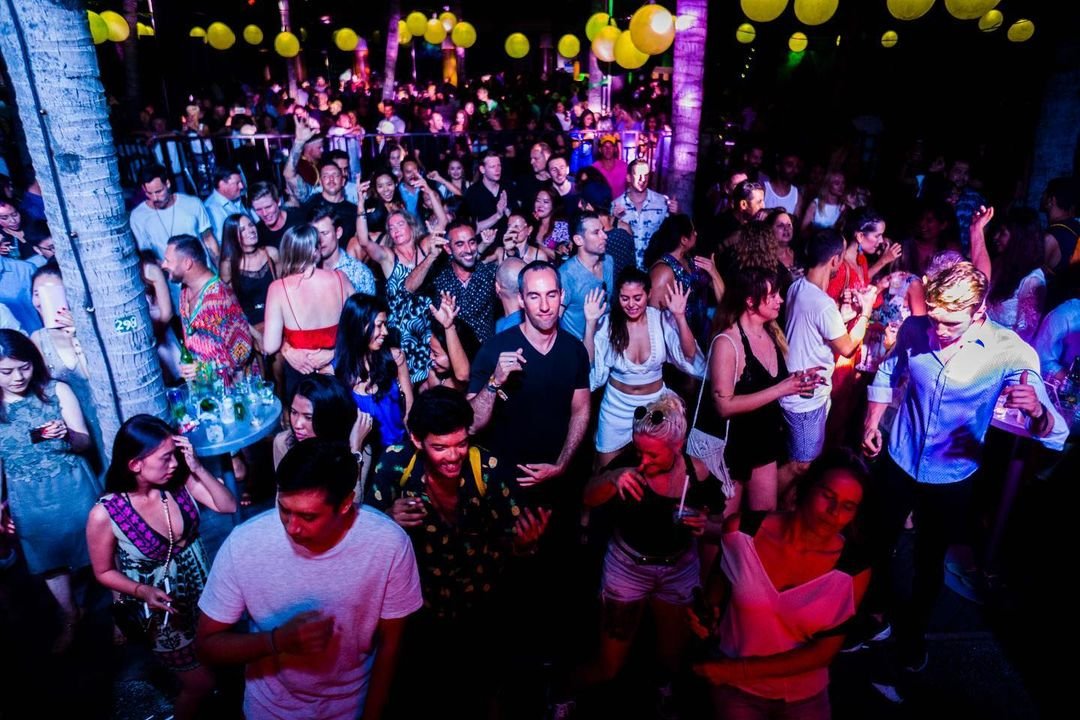 To conclude your whole-day weekend in a full circle, embrace the vibrant nightlife at WOOBAR Bali, also located within the renowned W Bali Seminyak. A haven for party enthusiasts and trendsetters alike, WOOBAR offers an unforgettable experience in a stylish and energetic setting (click here for more extensive list of great night clubs in Bali). The ambiance is electric, with a dynamic atmosphere that sets the stage for an incredible night out. Join the stylish crowd, groove to energetic beats, and revel in the electric atmosphere.  Dance the night away, forging unforgettable memories amidst the amicable revelry, as you cherish the final crescendo before entering the blissful slumber of a truly remarkable day.
Alternative Party Spot: ShiShi Bali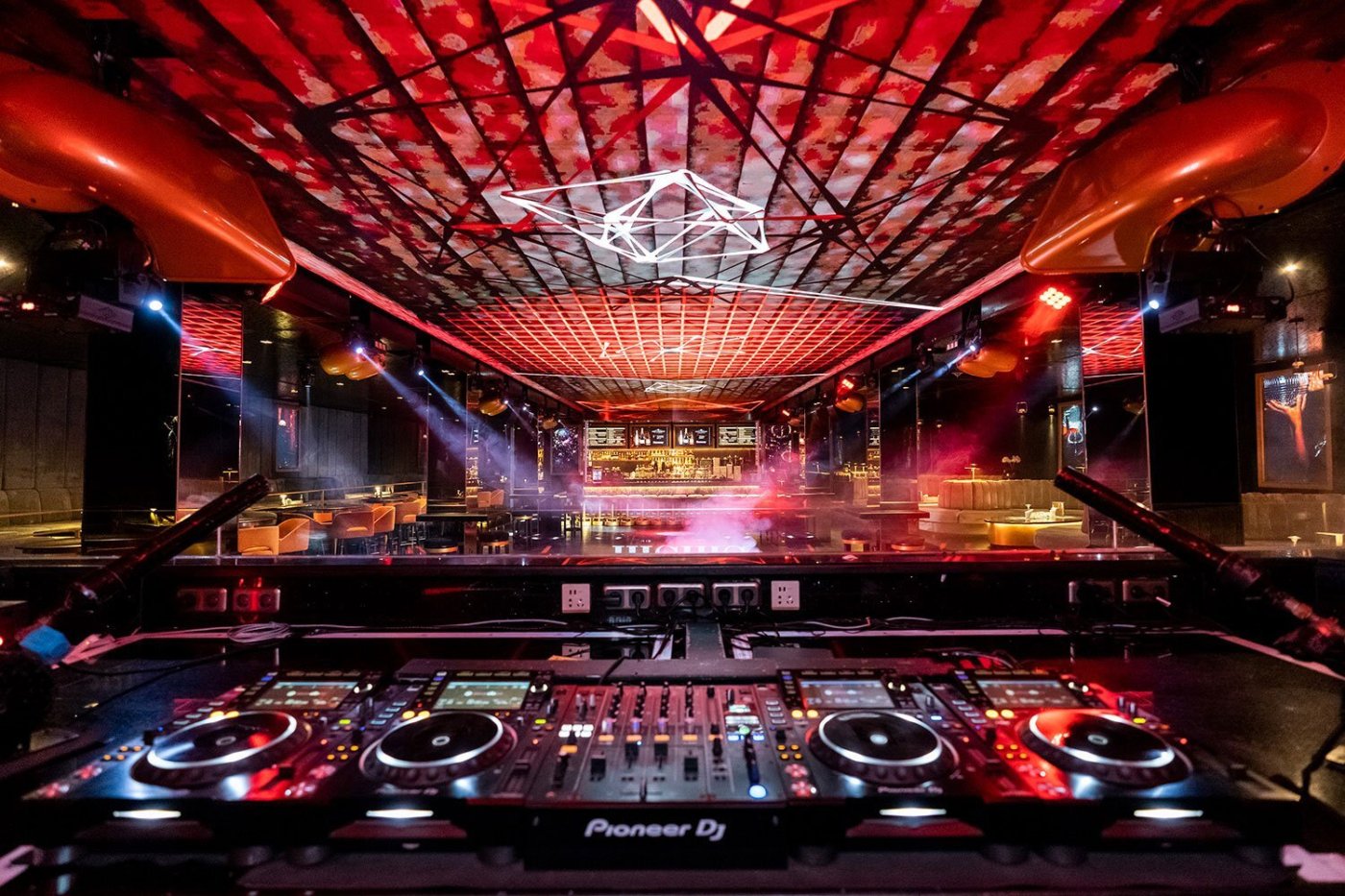 This one is too awesome to pass, so we're adding it into this merry list: ShiShi Bali. Since its first established, ShiShi remains one the most bustling clubs in the island, offering an unforgettable clubbing experience for its patrons. Nestled within its premises is a delectable downstairs restaurant, tempting guests with great food to fuel their nights. However, the real magic unfolds two floors above, where the vibrant beats of EDM and Hip Hop immerse the crowd in an electrifying atmosphere. The club exudes a distinct sense of style, attracting a diverse mix of people from various corners of the globe, who come together to revel in the pulsating ambiance from early hours till late into the night.