Calling all wanderlust seekers and beach enthusiasts! Welcome to Kuta, Bali's vibrant coastal gem where sun, surf, and endless amusement await. With its golden shores, azure waters, and a kaleidoscope of cultural delights, Kuta stands as a playground where paradise and thrill collide. If you are looking for a head start of 'what-to-do' at the heart of Kuta, this article is definitely for you. From roaming the bustling streets alive with colorful shops and tantalizing food stalls, energetic club and live music cafe after sundown, or diving into the surf and riding waves like sea-salted superheroes, there are numerous engaging activities to do in this legendary tourism spot. Get ready to create memories that will last a lifetime. Your Bali adventure starts now!
From Surfing to Shopping: The Top Attractions in Legendary Kuta
A Leisurely Surf and Relaxation at Kuta Beach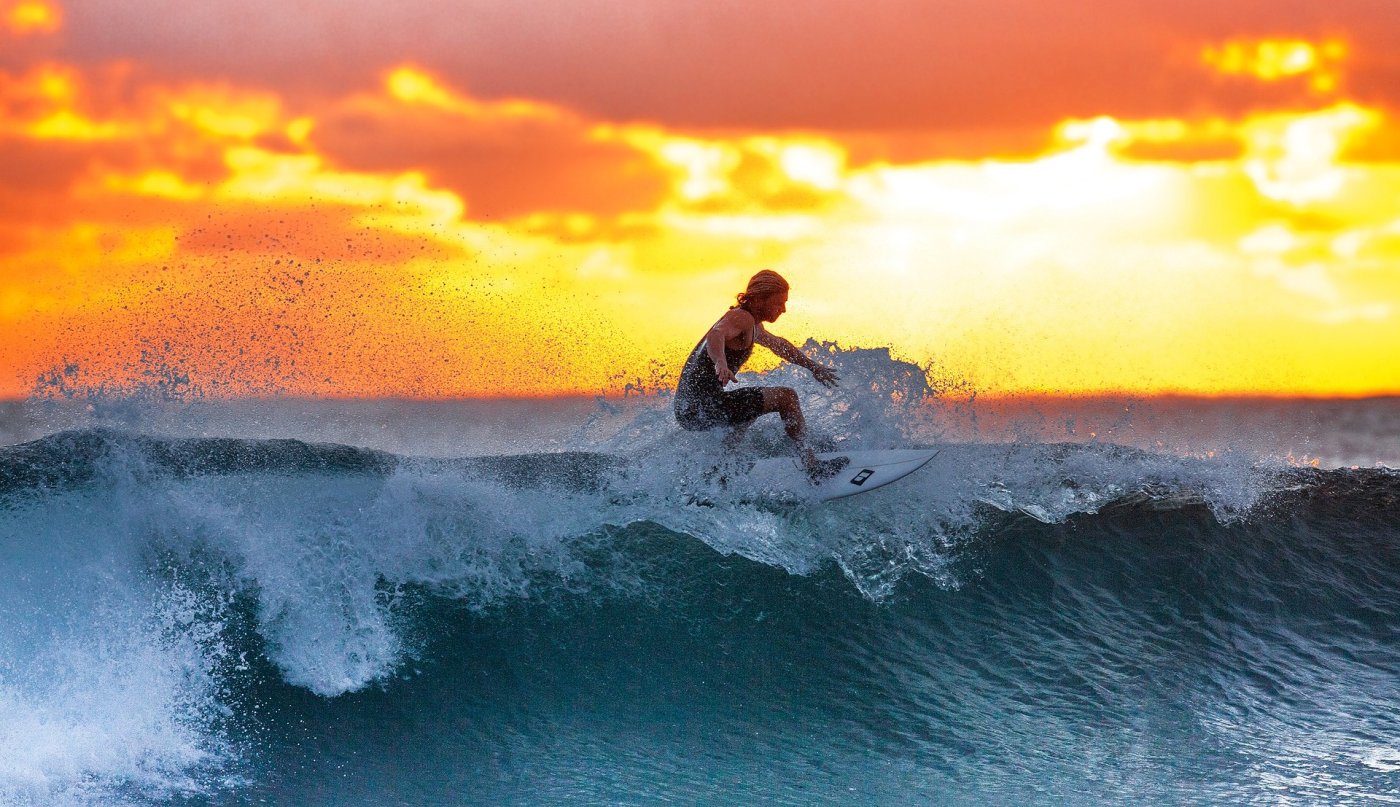 When it comes to surfing in Bali, Kuta Beach reigns supreme as a must-visit destination for wave riders. With its expansive 2 km stretch of beach, it's a true haven for surfers of all levels. One of the most coveted spots along this sandy paradise is Halfway Kuta, where the waves break consistently and generously, offering ample time to catch and ride them. What sets Kuta apart from other surfing areas in Bali is its beginner-friendly nature. According to local surfing instructors and beach enthusiasts, Kuta Beach provides a safer haven for those new to the sport.Plus, the perks extend beyond the waves. The beach's expansive stretch invites you to take a relaxing walk, hand in hand with a loved one or in quiet solitude, while soaking in the breathtaking coastal views. You can find a cozy spot to sit, unwind, and watch the mesmerizing dance of the waves. With its laid-back ambiance and stunning natural beauty, Kuta Beach provides the ideal setting to escape the hustle and bustle, allowing you to find serenity in the heart of this bustling coastal town. 
Eat Like Locals at 'Warung' Eateries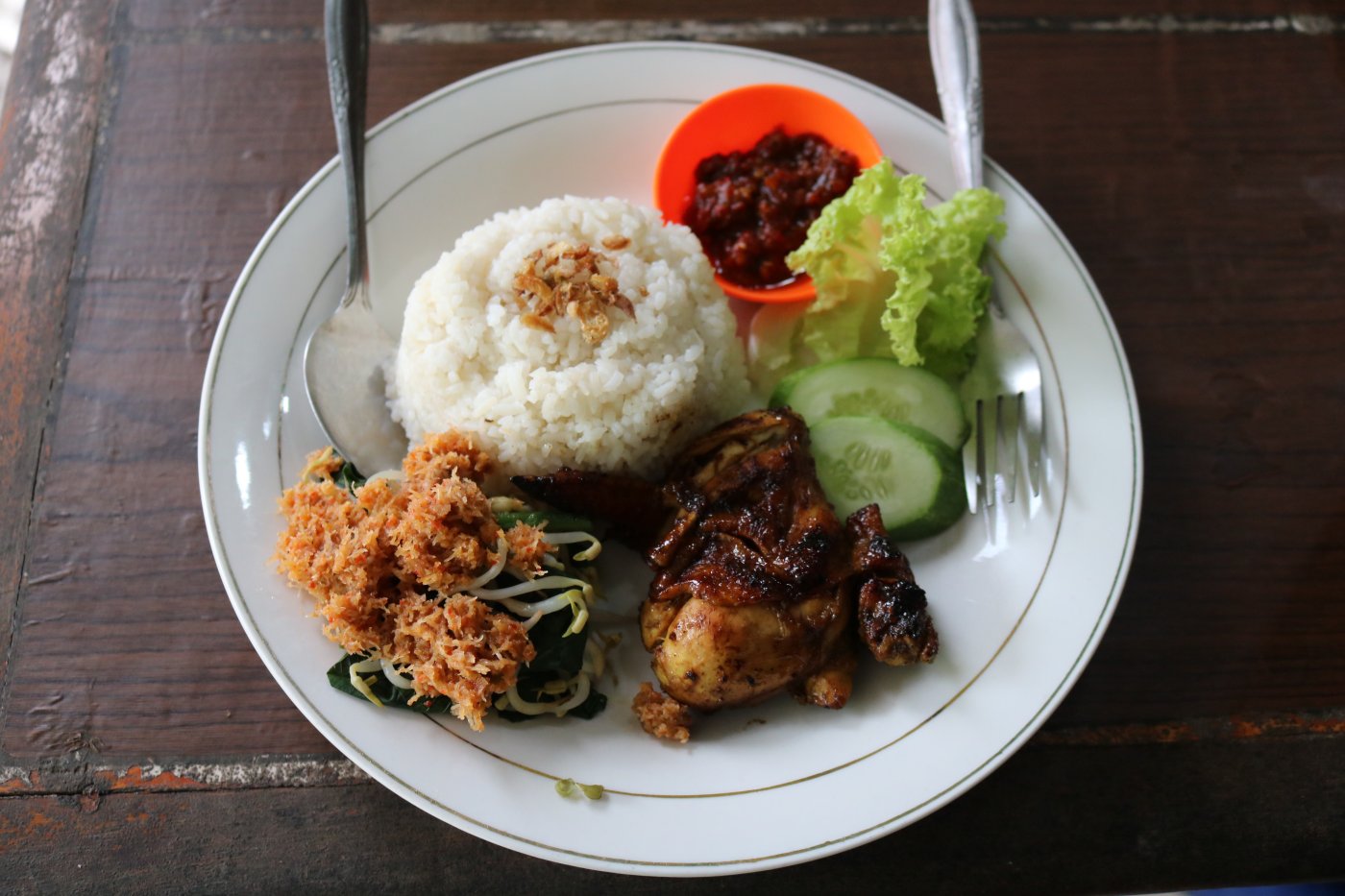 Indulging in the local culinary scene is an essential part of any travel experience, and in Kuta, it's all about immersing yourself in the vibrant world of "warungs." as well. These humble eateries that could be easily found all across Indonesia offer a fascinating and authentic way to dine like a local. Step inside, and you'll be greeted by the aroma of fragrant spices and the sizzle of dishes being cooked to perfection. These family-run establishments serve up a delectable array of traditional Balinese, Javanese and Indonesian fare, from mouthwatering satay skewers to variants of soy-based 'tempeh' and 'tahu' dishes. The beauty of dining in a warung lies in its simplicity and affordability, making it an ideal option for budget-conscious travelers seeking an authentic taste of the local cuisine. Engage in friendly banter with the warm-hearted owners, and you might even learn the secrets behind their treasured recipes. 
Explore the Vibrant Poppies Lane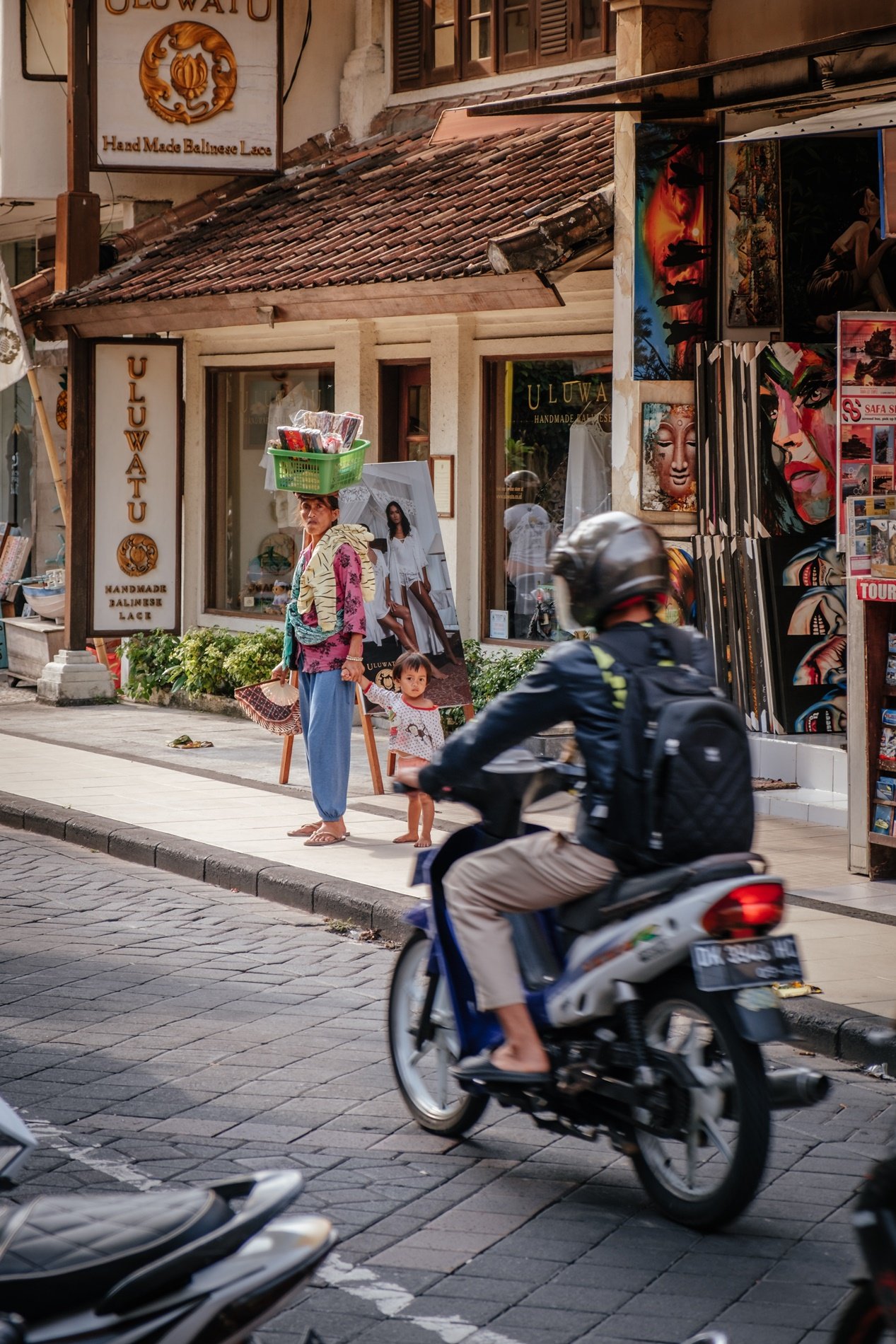 A hidden gem nestled within the heart of Kuta, Poppies Lane street is a vibrant maze that presents an eclectic blend of sights, sounds, and flavors, offering a fascinating glimpse into the local culture. As you meander through the narrow lanes (best done by feet or bike), you'll be greeted by a kaleidoscope of vibrant shops, market stalls, and quaint cafes. Explore the treasure trove of handicrafts, clothing, and souvenirs, where skilled artisans display their creations with pride. Indulge your taste buds in the aromatic delights of local street food, from sizzling satay to fragrant spices that dance on your palate. Poppies Lane is a captivating microcosm where modernity and tradition intertwine, inviting you to immerse yourself in the dynamic energy and warm hospitality of the locals. 
Visit the Ground Zero Monument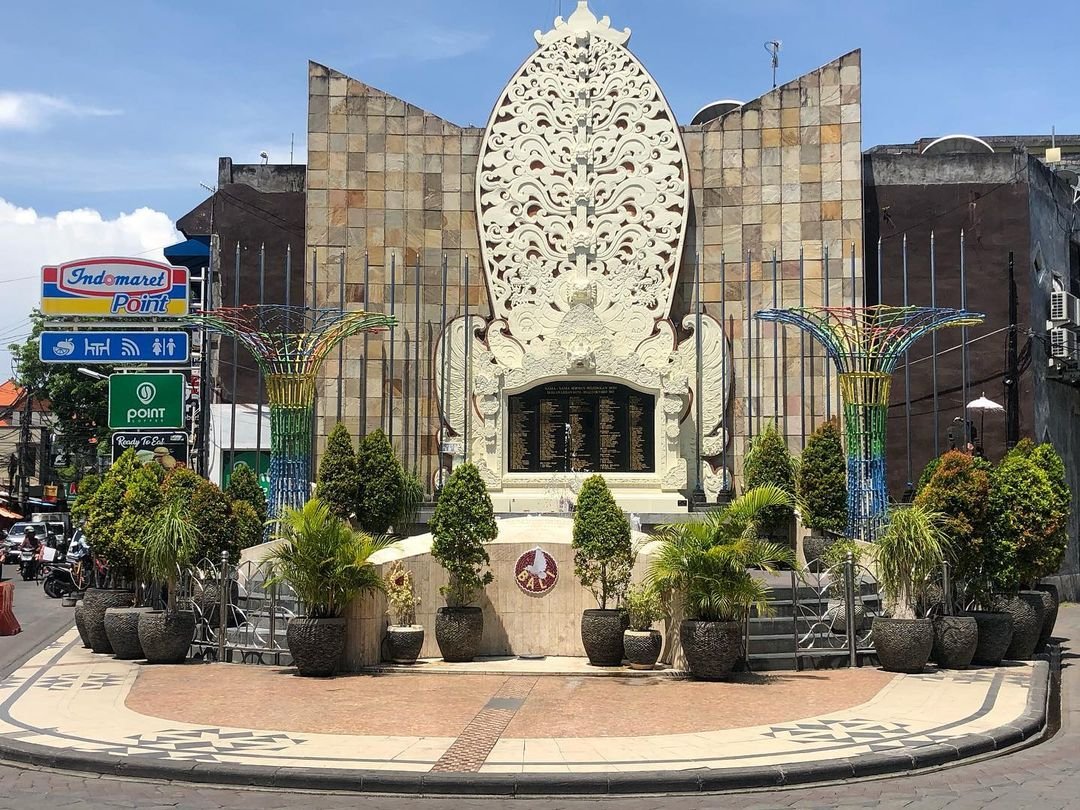 Embark on a poignant journey of remembrance as you visit Kuta's Ground Zero Monument. This solemn memorial stands as a testament to the resilience and spirit of a community that emerged from tragedy. Located at the site of the 2002 Bali bombings, the monument serves as a place of reflection, honoring the lives lost and the resilience of those affected. Take a moment to pay your respects, read the heartfelt messages left by visitors from around the world, and contemplate the enduring message of unity and peace that emanates from this sacred ground.  It is a humbling experience that reminds us of the importance of compassion and solidarity, leaving an indelible mark on your journey through Kuta.
Spend a Day at Waterpark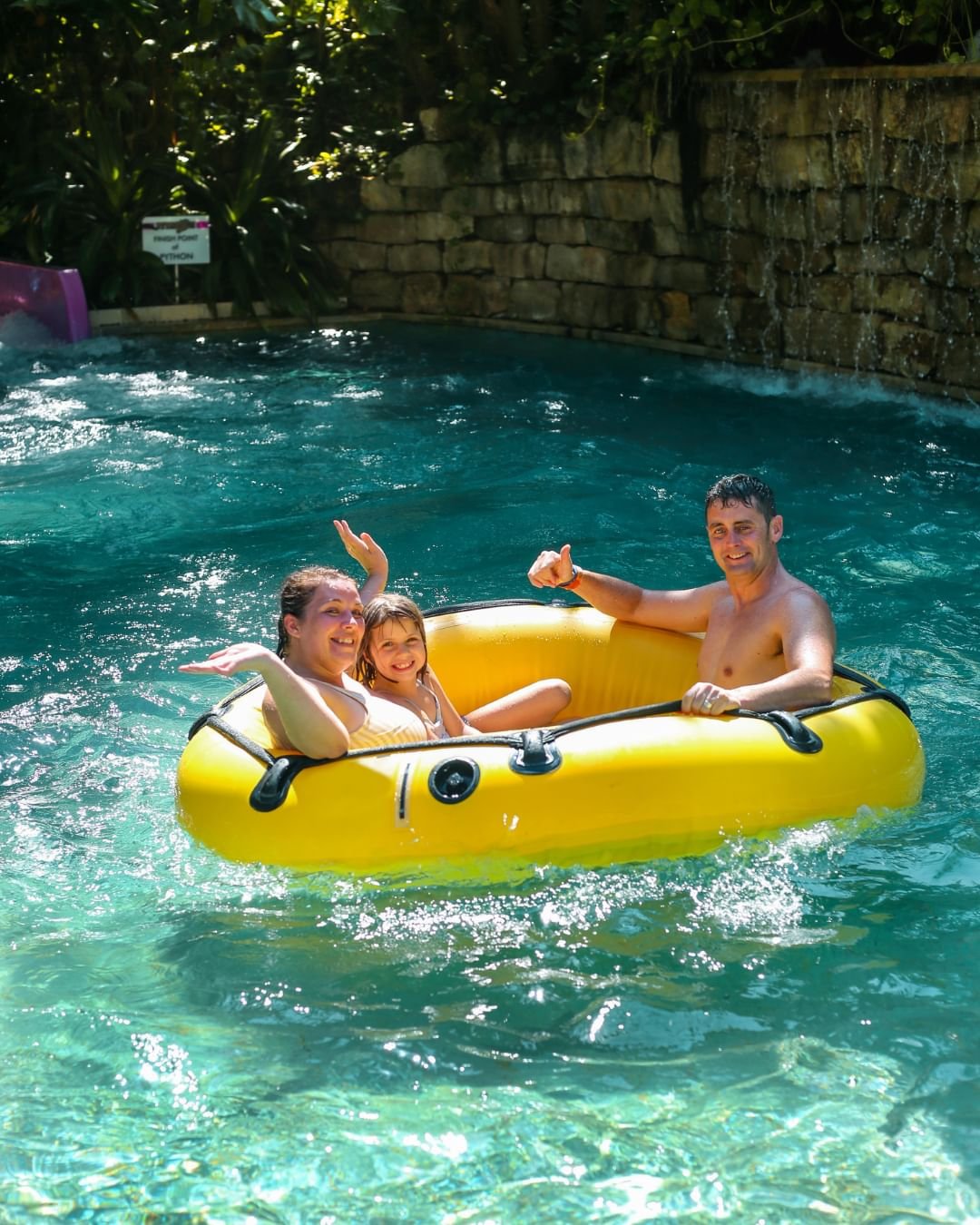 Kuta is also a home to famous Waterbom Bali water parks, which provides a fun-filled all-day aquatic experience for families. From adrenaline junkies to those seeking serenity, Waterbom caters to every desire. With its meticulous attention to safety, cleanliness, and tropical ambiance, this water park promises a day of endless laughter, unforgettable moments, and cherished memories. Plunge down towering water slides, heart pounding with excitement, as gravity becomes your best friend. Surrender to the exhilarating rush of the FlowRider, testing your surfing skills on an endless wave or just drift lazily along the lazy river, soaking up the tropical surroundings and the soothing sounds of cascading water. There is an adventure for everyone in Waterbom Bali!
Hit the Shops at Beachwalk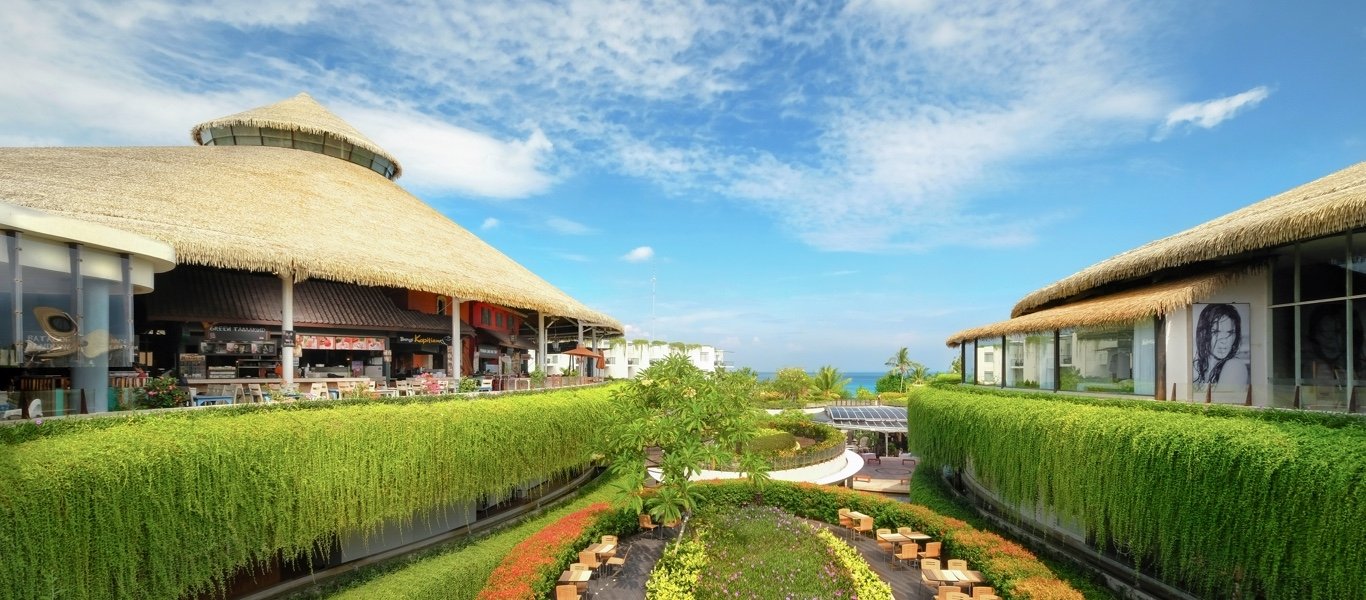 Established right across the legendary Kuta shoreline, Beachwalk is a definite shopping hub to visit, especially for those seeking for a relaxing day of shopping and chill around Kuta. Beachwalk Mall offers not only a shopping experience but a journey of discovery and sensory delight. Browse through a curated collection of local and international brands, from trendy fashion boutiques to unique artisanal shops, offering a plethora of stylish finds. As you wander through the mall's open-air design, let the captivating ocean views and lush greenery inspire you. In-between your holiday shopping-free, indulge in a culinary adventure at the array of restaurants, cafes, and gourmet food outlets around the stylish mall.   
Enjoying the Immaculate Sunset View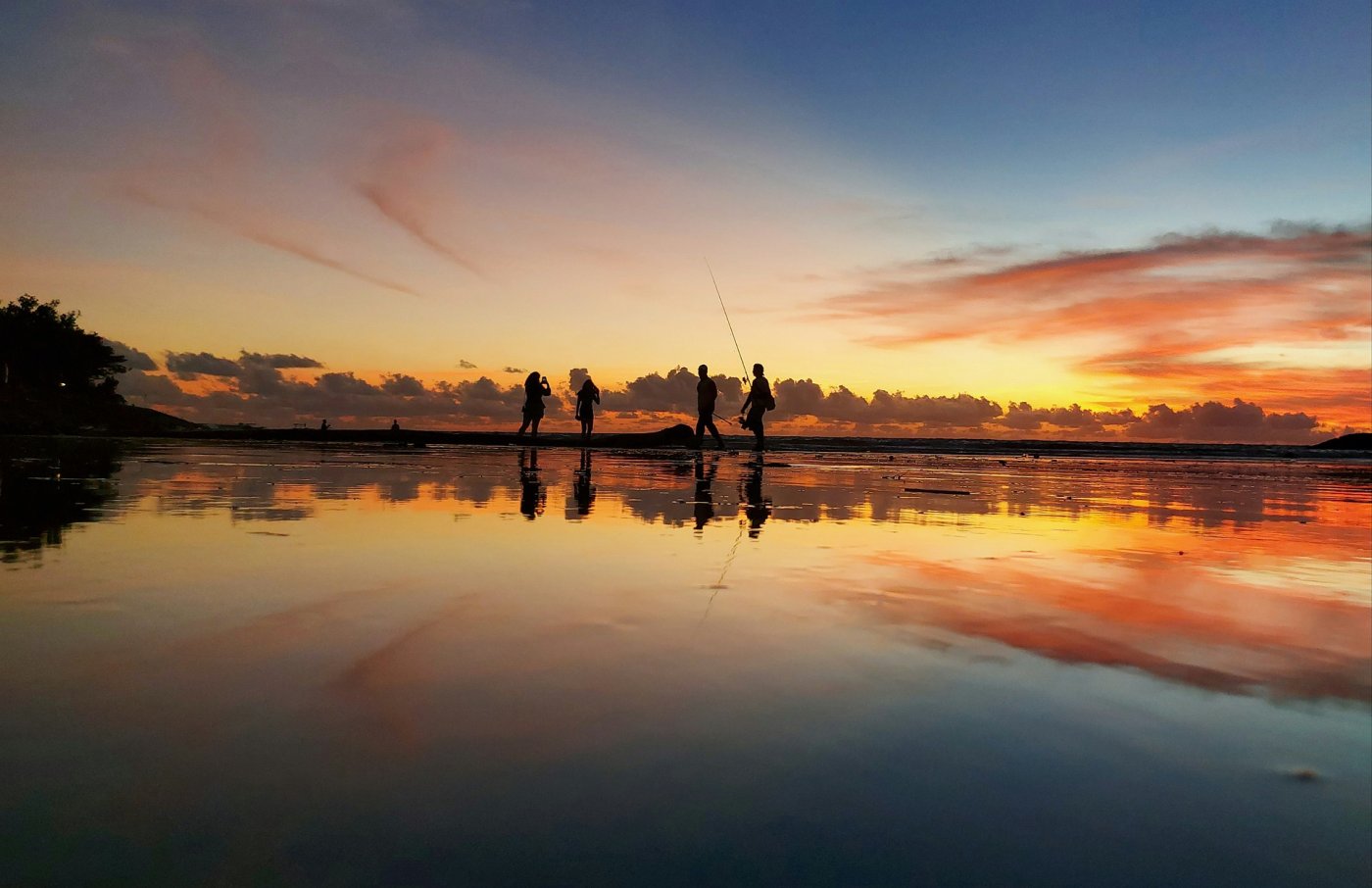 As the noon passes and evening comes, embrace your moment in Kuta by witnessing its immaculate sunset scenery. Prepare to be enchanted by the mesmerizing beauty of the sun setting down beyond the Ocean, an experience that will leave you breathless. As the sun begins its descent, casting hues of gold, pink, and orange across the sky, the beach transforms into a canvas of pure magic. Find a comfortable spot along the shore, feeling the warm sand beneath your toes as the gentle waves serenade the scene. Whether you're with loved ones or enjoying a moment of solitude, a Kuta sunset is a timeless gift, reminding us to pause, appreciate, and marvel at the beauty of nature.
Get Social After Sundown
After the sun sets over Kuta, a whole new world of excitement awakens. Get ready to immerse yourself in the vibrant nightlife scene, where nightclubs and live music cafes come alive with energy and unforgettable experiences. Step into pulsating venues, where the beats of music and the rhythm of laughter fill the air. Dance the night away to the tunes of talented DJs or indulge in live performances by local and international artists. The lively atmosphere and eclectic crowd create a captivating blend of cultures and a sense of camaraderie. Sip on signature cocktails, mingle with fellow travelers, and let the music move your body and soul all night long!