Indulging in the joy of goodies hunting is an essential part of any memorable holiday. And if you've ticked off every item on your Bali itinerary, maybe it's time to embark on a vibrant adventure through the island's authentic traditional markets. These bustling indigenous bazaars are not your typical tourist traps; they are veritable treasure troves brimming with locally handcrafted goods and artistic wonders that truly embody the essence of Bali. Prepare to be captivated as you meander through the colorful aisles, where each turn reveals a new discovery and every purchase becomes a cherished memento. So, join us on this extensive list, where we'll unravel the very best of Bali's markets by each area, ensuring you return home with a slice of the island's enchanting souvenirs and a pleasant experience! 
Shop Like a Local: Bali's Best Traditional Markets
Badung Market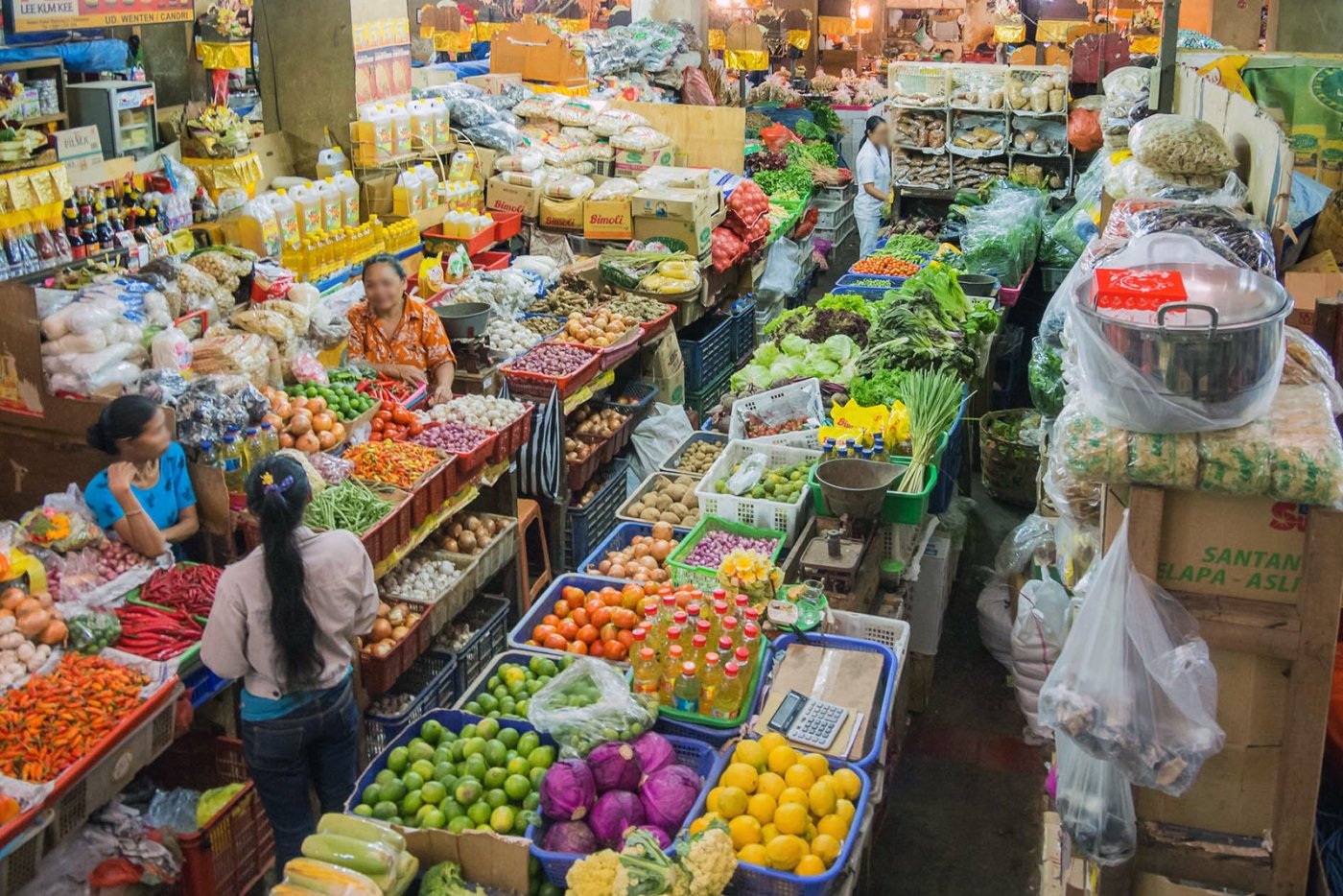 Ask any locals you meet in Bali about the island's traditional market, and 'Pasar Badung' might be the one that comes up the most. Along with the adjacent Kumbasari Art Market, this place is truly an indigenous destination for shopping enthusiasts seeking an authentic Balinese experience. Witness the lively interaction between locals speaking in Balinese and Indonesian languages, as they proudly present an array of fresh fruits, meats, spices, and groceries. This bustling hub of commerce and cultural exchange is a staple in the lives of Balinese residents, offering a glimpse into their vibrant way of life. Prepare to be swept away by the sensory overload, as you navigate through the labyrinthine aisles, engaging with warm-hearted vendors and filling your bag with treasures that embody the essence of Bali. 
Canggu Weekend Market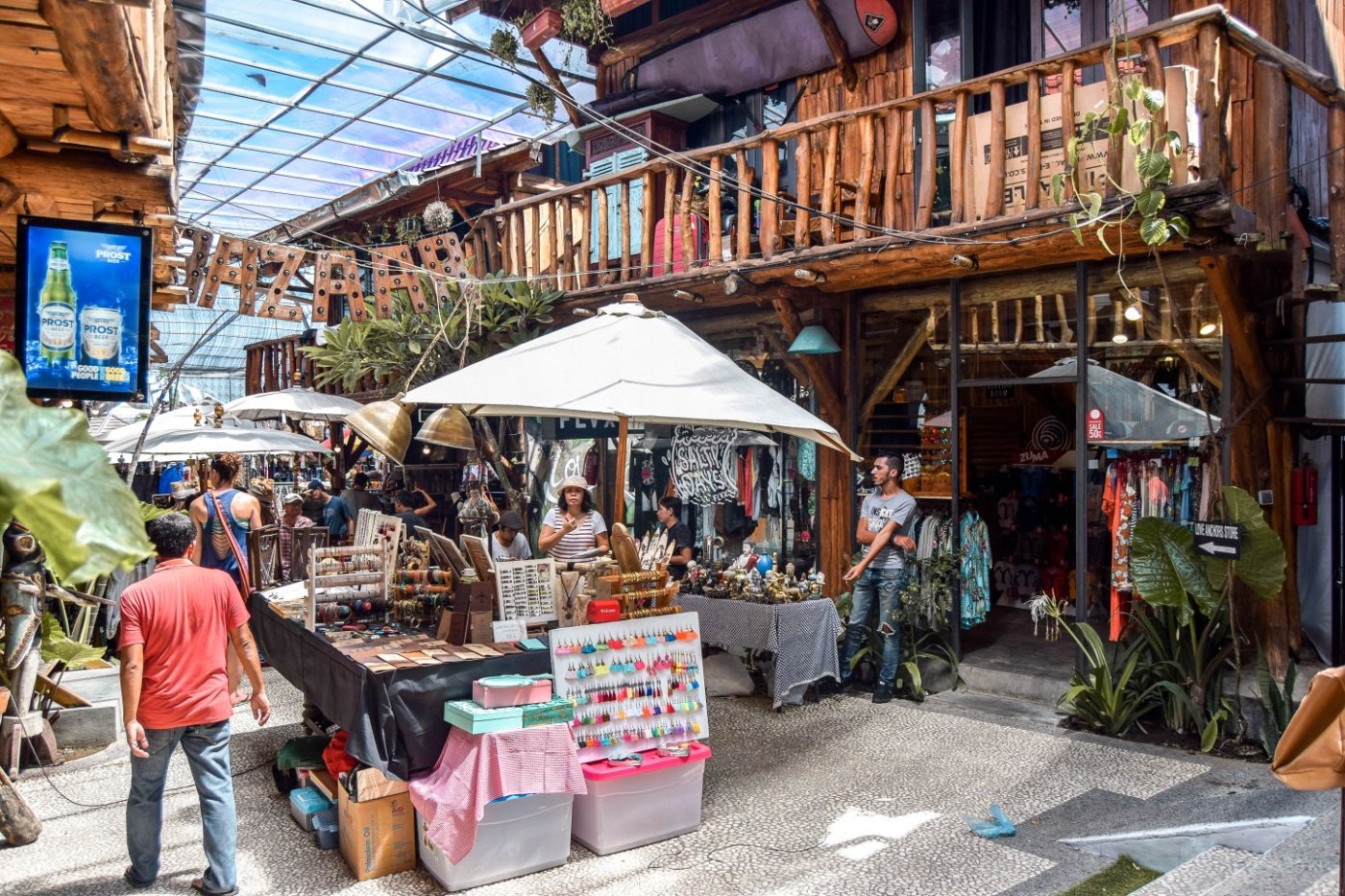 Picture this: It's weekend in Canggu, and the air is filled with excitement and the promise of discovery. As the sun rises, the enchanting traditional markets in the area also come alive, inviting you to get soaked in their vibrant energy. One of the must-visit traditional market destinations in Canggu is Samadi Bali. Haven for both yogis and those seeking a taste of the local scene on weekdays, this place becomes a bustling gathering spot for ex-pats and locals every Sunday, all eager to explore the plethora of organic produce and artisan goods on offer. From fresh fruits and vegetables to delectable cheeses and homemade natural cosmetics, the market showcases the best of what the local community has to offer! But the excitement doesn't end there. Just a stone's throw away lies the Love Anchor Market, an absolute gem in Canggu's shopping scene. Here, curated international brands seamlessly blend with the charm of a local bazaar, creating an irresistible fusion of cultures. 
Kuta Traditional Market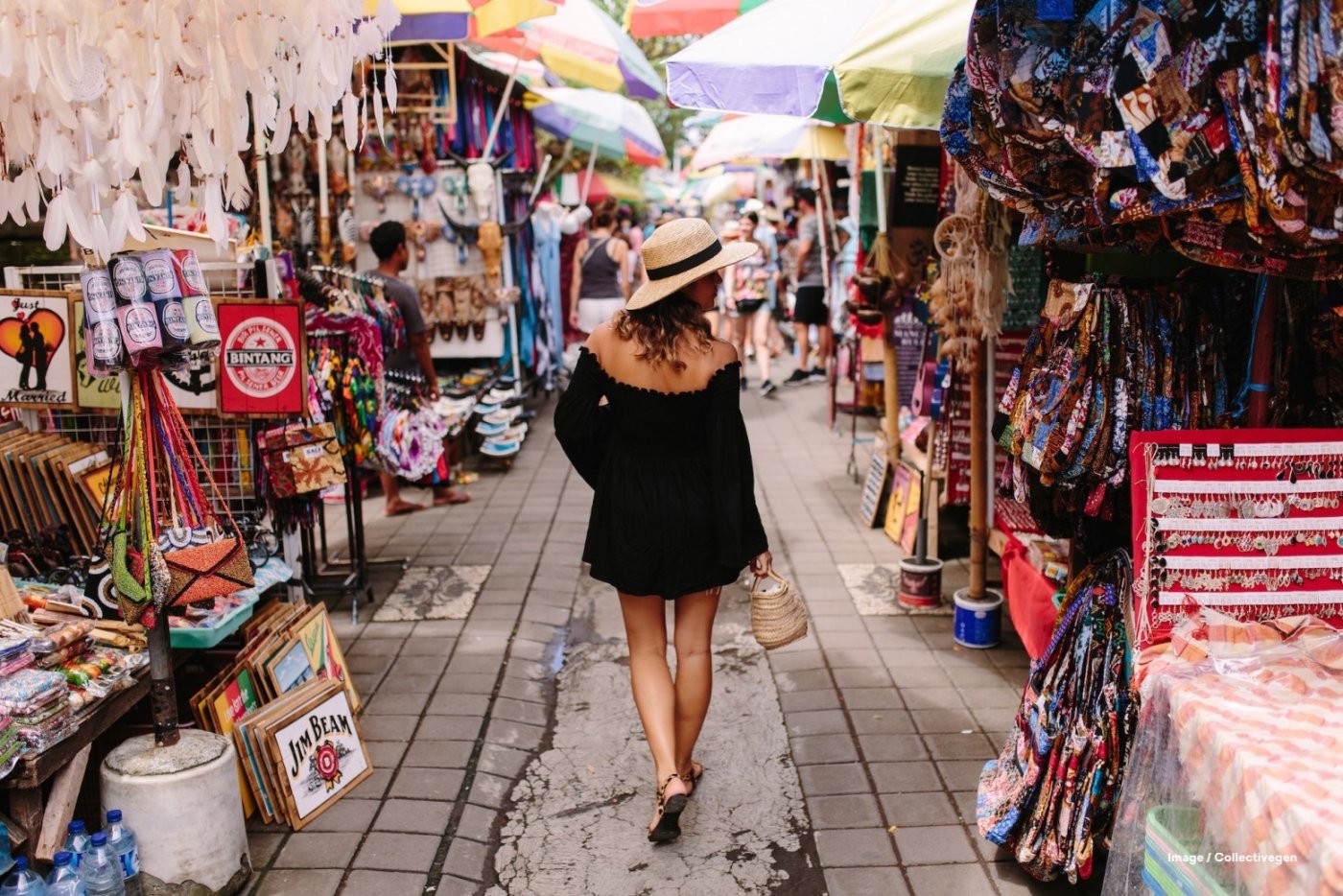 No trip to Bali is complete without a visit to the vibrant Kuta Traditional Market, where shopping dreams come true. Located just a stone's throw away from the popular Kuta Beach, this bustling marketplace offers a delightful fusion of local handicrafts, fashionable clothing, and colorful sarongs. From trendy beachwear to intricately carved trinkets, you'll find everything your heart desires. Immerse yourself in the hustle and bustle as you negotiate prices with cheerful vendors and practice your bargaining skills. Remember, this market is not just about the destination—it's about the exciting journey of finding that perfect treasure amidst a sea of fascinating options.
Sanur Night Market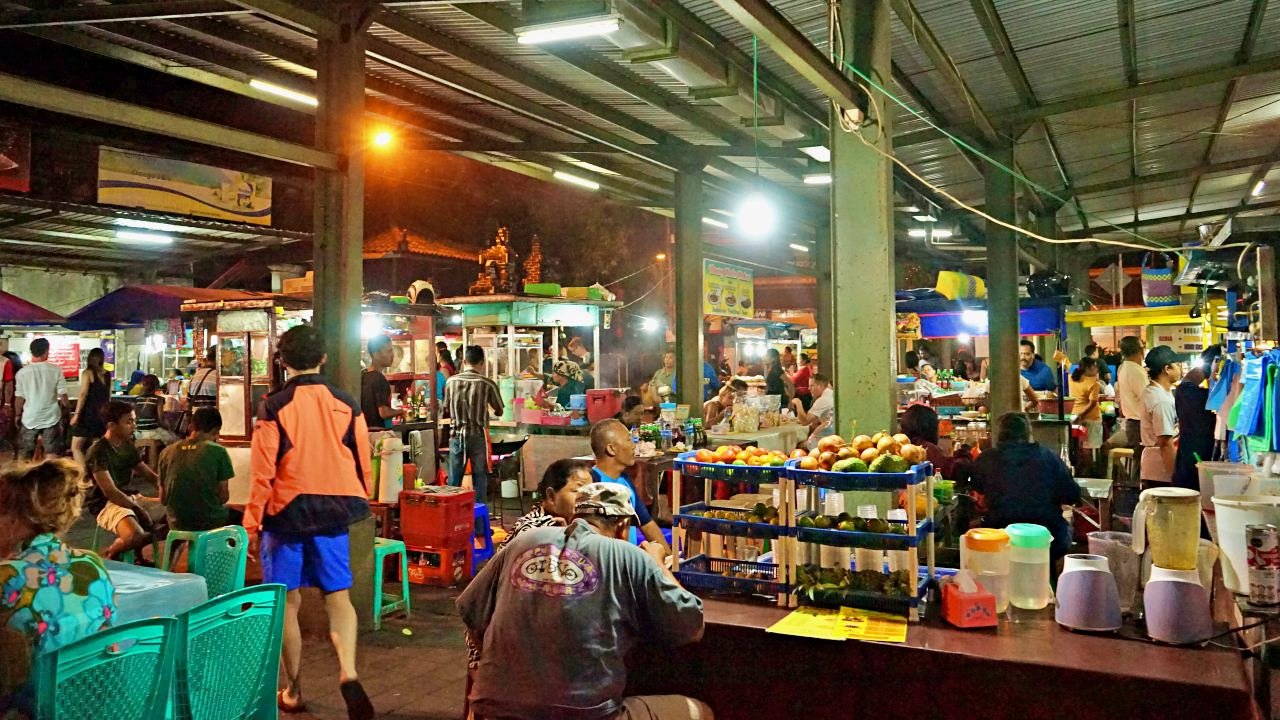 As dusk settles in, the enchanting Sanur Night Market comes to life. This bustling culinary paradise is a feast for the senses, with an irresistible array of street food stalls and charming makeshift eateries. Follow the aroma of sizzling satay and bubbling curries as you navigate through a maze of stalls adorned with vibrant lanterns. Sample mouthwatering dishes like 'be guling' (spit-roasted pork), nasi goreng (fried rice), and an array of delectable desserts. Engage in cheerful banter with the locals, who are more than happy to recommend their secret recipes and hidden gems. Don't forget to end your culinary adventure with a steaming cup of Bali's famous kopi luwak, known as the world's most expensive coffee.
Seminyak Flea Market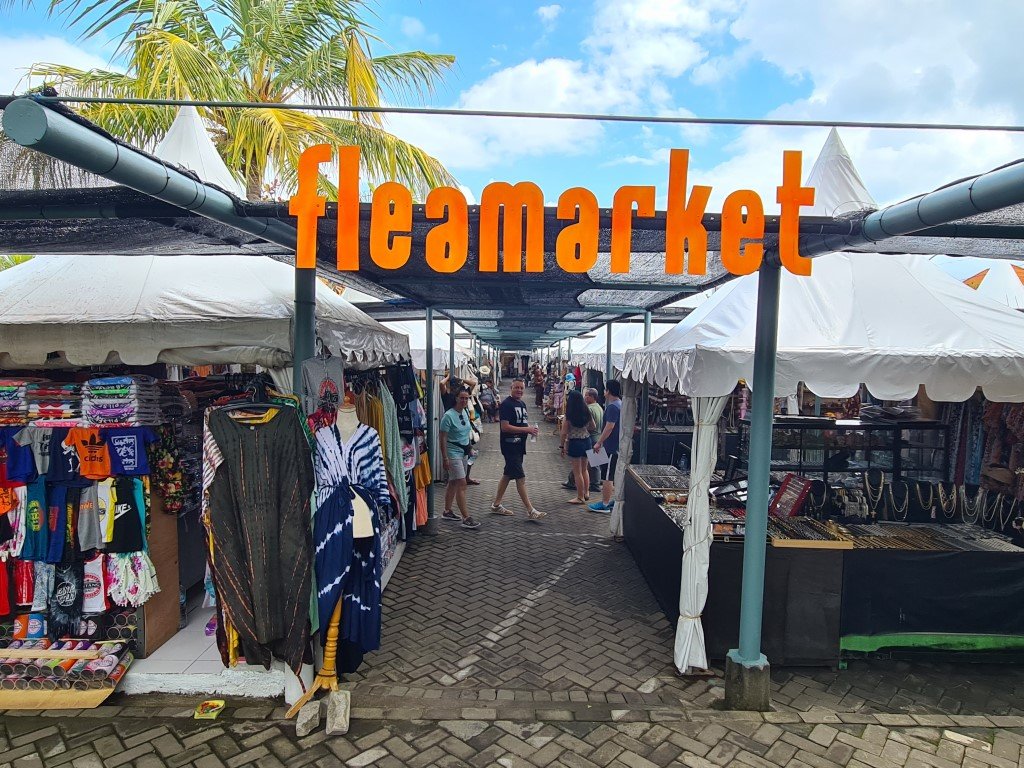 Located at Kayu Aya Square, Seminyak Flea Market offers a delightful mix of locally made accessories and remarkable artwork. Explore the stalls filled with white tops, wallets, bracelets, and bags, alongside popular shoe brands like Adidas and Nike. For those seeking natural freshness, take a short stroll to the nearby Taman Sari Market for a magical experience with exotic fruits like Durians and Mangosteens, or stick to familiar favorites like bananas and oranges.  While Seminyak's traditional markets may not be the go-to destination for bulk Bali bargains, they truly shine when it comes to offering quality products from the island. From leather goods, and distinctive handmade dresses, to eclectic wooden carvings, this market has it all!
Sukawati Art Market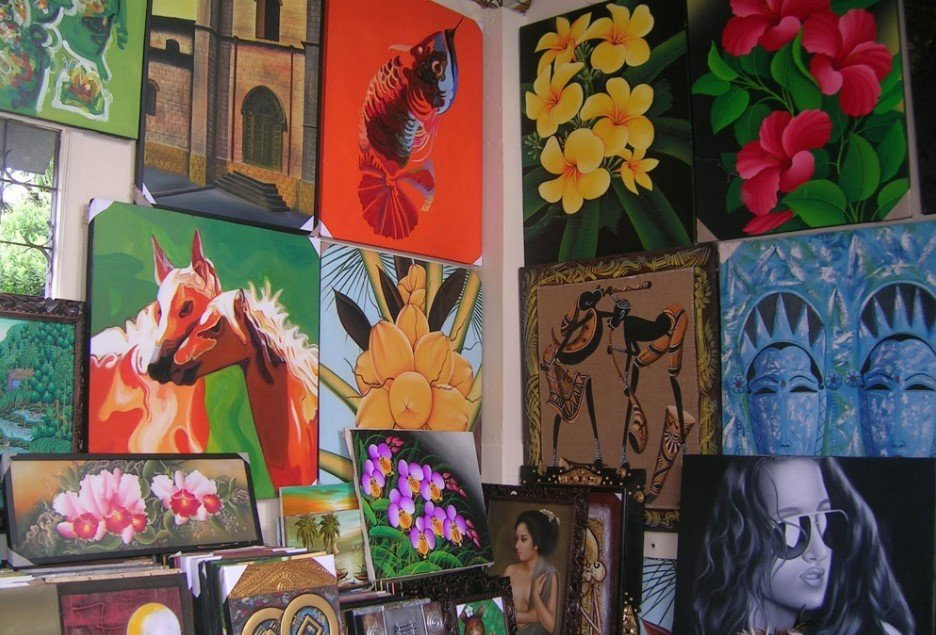 The mecca of traditional souvenir shoppers in Bali, Sukawati Art Market is a definite to-go place for those seeking authentic Balinese handicrafts. Located just outside Ubud, this bustling market will transport you to a world of color and creativity. Stroll through rows of stalls, each adorned with intricately woven baskets, delicate silverware, and mesmerizing traditional paintings. The friendly merchants will eagerly guide you through their collections, sharing stories of the skilled artisans who bring these masterpieces to life. Lose yourself in the rhythmic sounds of gamelan music playing in the background as you discover unique souvenirs that embody the spirit of Bali.
Ubud Art Market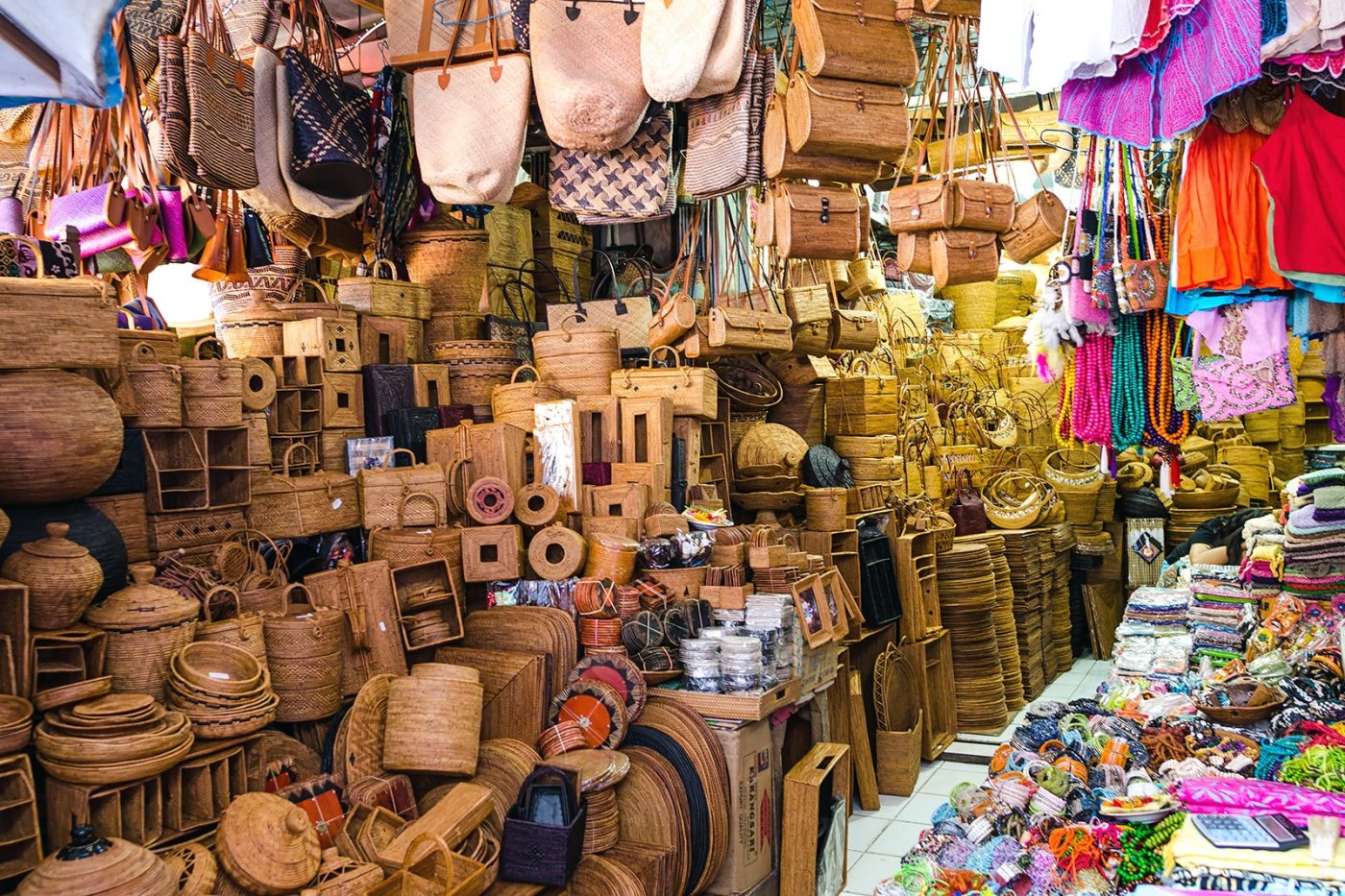 Tucked away amidst lush greenery, the Ubud Art Market is a haven for art enthusiasts and culture aficionados alike. As you step foot into this vibrant marketplace, you'll be greeted by a kaleidoscope of batik prints, intricate wood carvings, and delicate silver jewelry. The air is infused with the aroma of freshly brewed coffee and incense sticks, luring you further into this treasure trove. Engage in friendly haggling with local artisans, as they share stories of their craftsmanship, and don't forget to pick up a beautifully crafted mask or a mesmerizing painting to adorn your walls back home.