Offering Comprehensive Solution to Moms and Babies for Child Upbringing Towards Indonesian Gold Generation
PT Debindo Global Expo has officially launched  a new exhibition event entitled "Forever Mom & Baby Expo (FOMBEX) 2023, as an offline interaction and transaction platform that offers a comprehensive solution to the needs from pregnant or breastfeeding mothers. The exhibition, along with its supporting parallel programmes will be running for 5 days from July 5 to 9, 2023 at Indonesia Convention Exhibition (ICE) Tangerang – Banten. With an event duration longer than other similar events, FOMBEX 2023 offers more comfortable exhibiting, more interaction opportunities, supporting agenda of activities and special promo pricing during the event.
 The organising of FOMBEX 2023 was disclosed by Ms. Bintang Novi, representing the organizer PT Debindo Global Expo during a Gathering session with business players, exhibitors, media and community partners on Thursday, January 26, 2023 at St. Regis Hotel, Jakarta. The event is a new breakthrough to meet the need for the health, nutrition and other necessities for moms and babies through offline interactions between Exhibitors and Visitors in a new atmosphere that is more comfortable, enjoyable and profitable. Apart from getting the right solution to the need for products, visitors can also take part in various supporting activity sessions on parenting, promoting health and education for kids.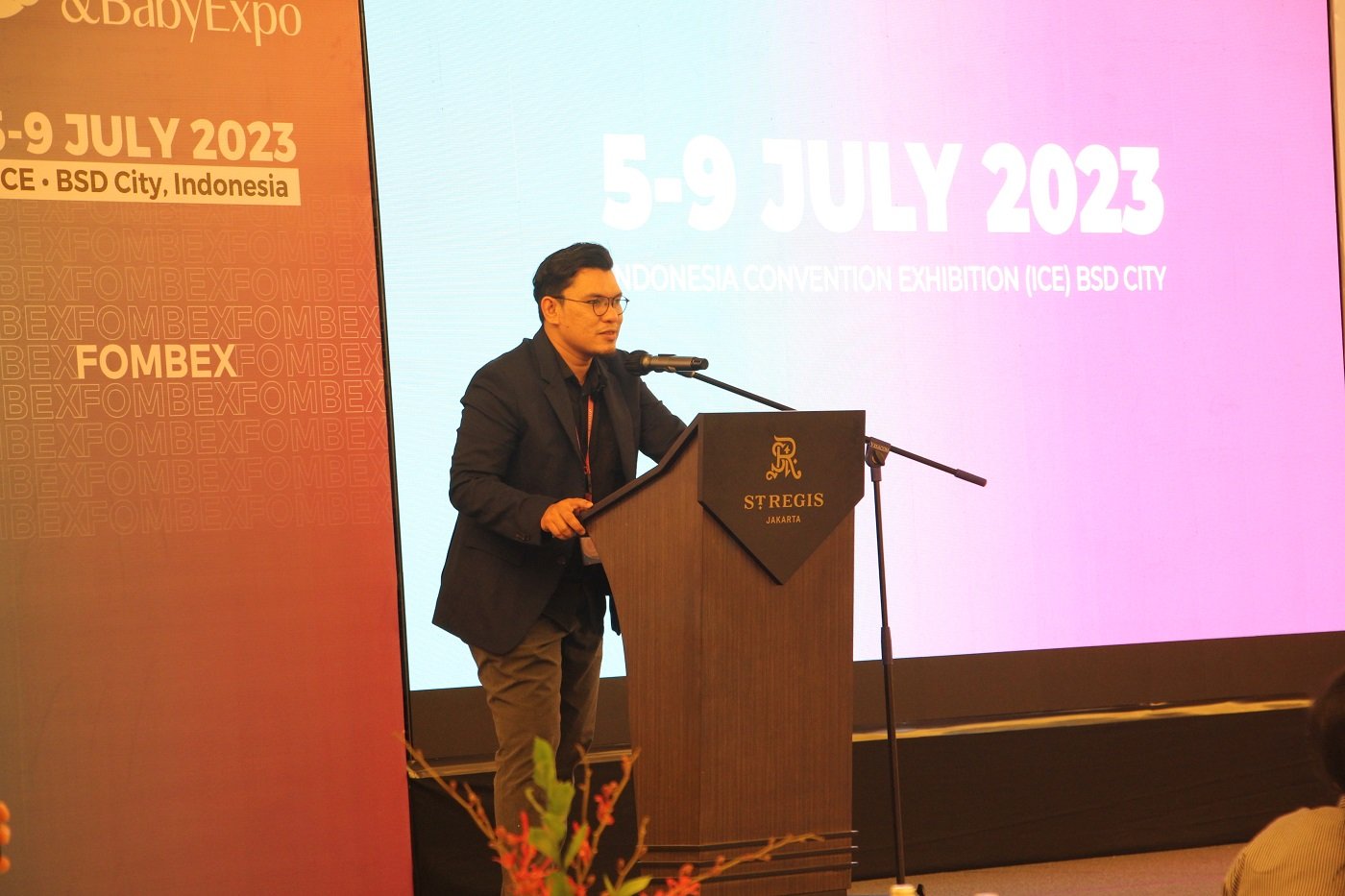 Designed with a concept of optimizing benefits for all stakeholders, FOMBEX 2023 comes alive as an event destination that is very comfortable and exciting to visit, allowing for visitors to enjoy a new experience of direct interactions and transactions with exhibitors. Furthermore, FOMBEX exclusively prepares facilities and services for visitors of Consignment Shoppers category and End User  category, so as to create a good balance between business partnership opportunity for consignment shoppers and product knowledge sharing opportunity for the end-users which is a potential customer base. 
According to Bintang Novi of PT Debindo Global Expo as the organiser, FOMBEX 2023 offers moms, babies and kids a comprehensive solution to their needs by presenting best products in 9 categories of (1) Baby Essentials & Bedding,  (2) Early Learning & Education, (3) Nursing & Growth Supplies, (4) Hygiene and Healthcare Supplies, (5) Baby & Kids Wear, (6) Maternity Wear, (7) Baby Gear, Travel Equipment & Toys, (8) Pregnancy Technologies, and (9) Maternity Photography & Videography.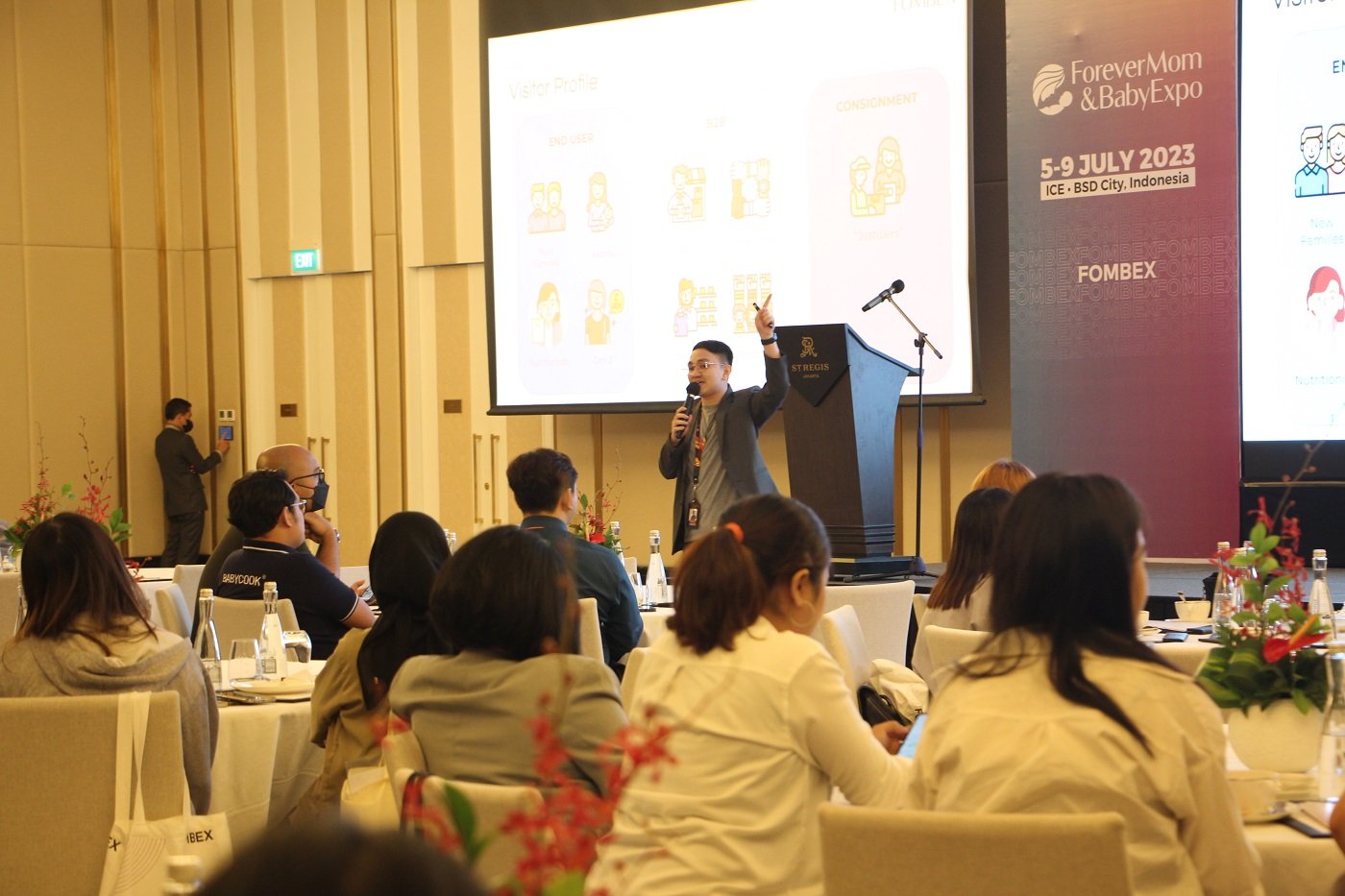 "The exhibition is also highlighted with many promo sessions of  special discounts, interactive education sessions on mom's and baby's health, parenting, and entertainments including brand activation, that altogether makes FOMBEX 2023 a shopping and educational recreation destination for young and productive families" she added. Further, she said that FOMBEX 2023 is the first event of maternity & baby care sector ever run at ICE, so that it will be the right destination for all potential visitors, including those from the central and greater areas of Jakarta, Bogor, Depok, Tangerang and Bekasi.
 Among the world-class brands with clinically tested, commercially approved and certified  products to be presented for baby and kid health treatments at FOMBEX 2023 as Buds from Singapore with a range of  baby & kid products, skin care, and cosmetics. Likewise, Malaysian brand CryoCord will come up with advanced laboratory technology of Cord Blood Stem Cell Banking as the key reference to adulthood medical treatments. In addition an extensive choice of baby & kid products  are also presented by Enblanc (Korea), Sumimo, Transpulmin and Ziel, and a lot more best brands  from local and international exhibitors offering the best solution to the needs of young families.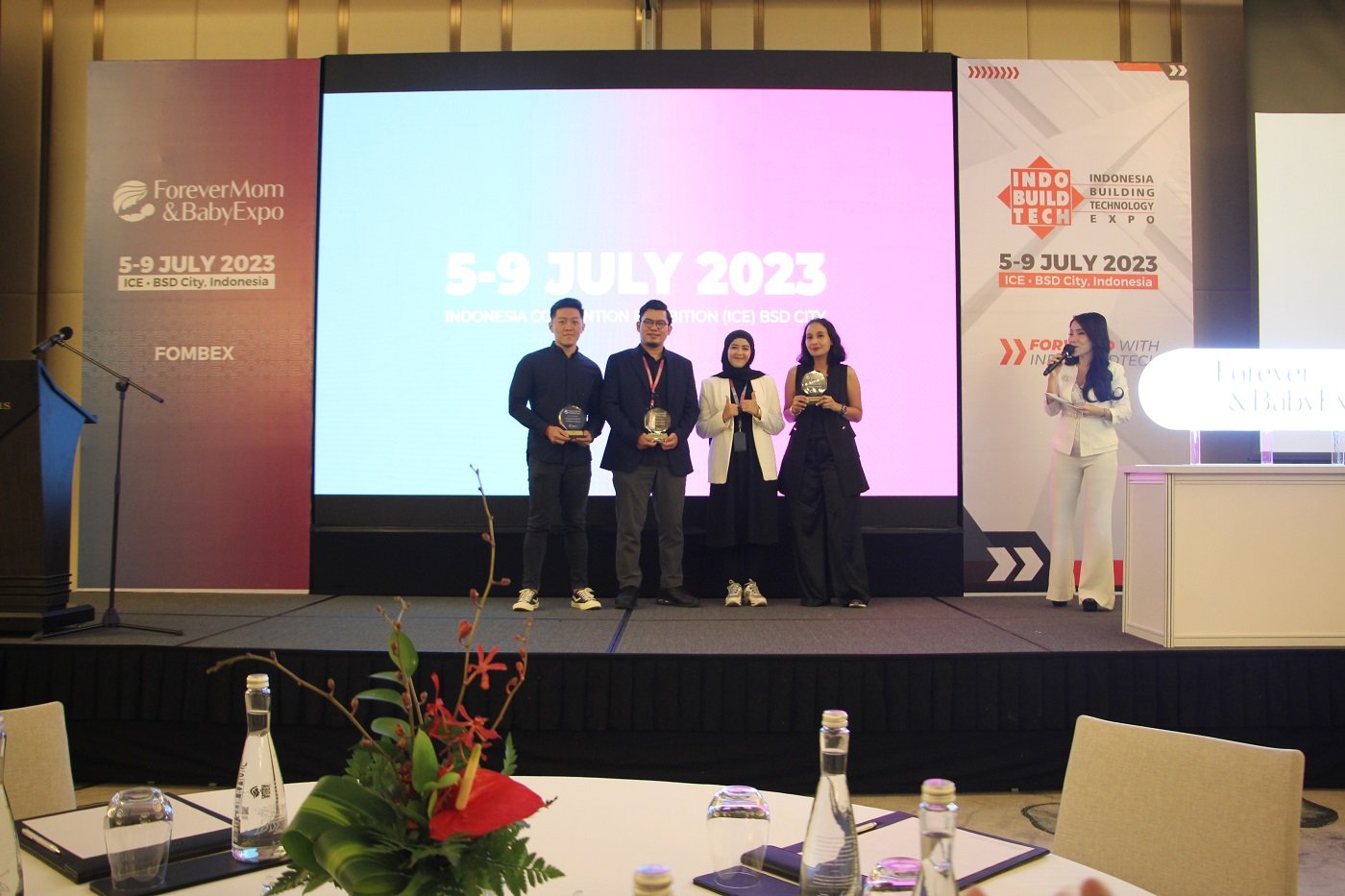 Priority Products for Gold Generation
Quality products for pregnant moms and babies as well as the under-fives to be offered at FOMBEX 2023 at ICE are altogether rendering a significant contribution towards the future gold generation of Indonesia, from the local, regional up to national levels. At the regional level of ICE – Tangerang Banten, for instance, in addition to their affluent residential and commercial status, the region as the fastest growth cities in Indonesia, they also represent industrial and business centers of world class companies. The region is also a family recreation destination, as well as new metropolitan cities with majority population of young and productive families. 
The health of moms and babies are an integral part of the government priority programmes in the development sector of health, in which the health of moms and babies are the key enabler for the process of preparing future leaders of Indonesia.
The organizing of FOMBEX 2023 comes up in the right momentum of the public needs for moms and babies that continue growing in line with the birth rate up-trend. This is in line with the data by Euromonitor International stating that the retail sector of Baby and Maternity Products in Indonesia increased in average of 8% per annum and is predicted to continue even further. 
PT. Debindo International Trade & Exhibitions
Jl. KH. Abdullah Syafei No. 9
Jakarta -12840
O : +6221 83797401
F  : +6221 83797402
W:  http://www.indobuildtech.com/