Hailing from the highlands of the Nagano Prefecture, home of many celebrated culinary heirlooms of Japan, Chef Hidemaro Hodaka joins InterContinental Jakarta Pondok Indah as Japanese Chef. Hodaka-san boasts over half a century of experience cooking at authentic Japanese kitchens. Hodaka-san came to Jakarta in the late 1970s after perfecting his cooking skills under the guidance of the old masters in his mountainous hometown in Nagano. The quiet-yet-affable chef is a master and faithful ambassador of the original art of teppanyaki.
One of the most well-known facets of Japanese cuisine, teppanyaki has a colourful history. The teppanyaki that most of the world is familiar with is the Westernised version popularised by Misono, opened in Kobe in 1945 and believed to be the first Japanese restaurant that introduced the idea of cooking Western-influenced food on a large teppan flat grill in front of guests at the restaurants where the chefs perform skilled manoeuvres while preparing the food. This was the teppanyaki style which became popular with foreigners in Japan at the time.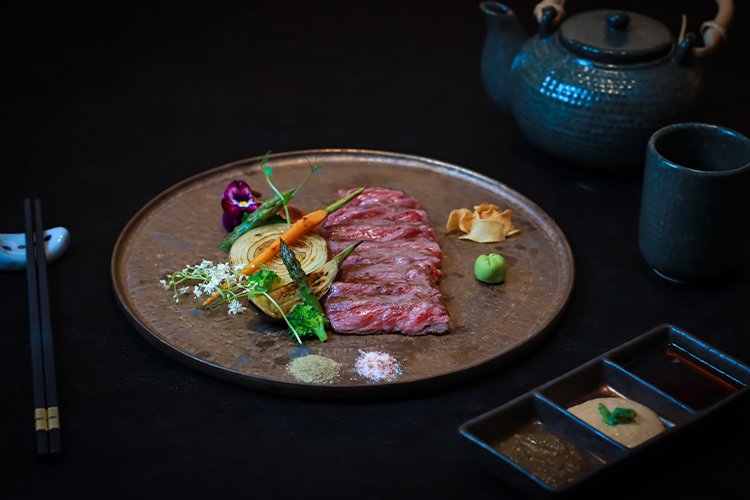 Hodaka-san's masterful skills at teppanyaki will be showcased at InterContinental Jakarta Pondok Indah's signature Japanese restaurant, Shio. The master that he is, Hodaka-san is more focused on staying faithful to the traditional teppanyaki cooking techniques that began to develop in rural Japan more than 200 years ago. "My teppanyaki style will have no performance. It's the Japanese-style teppanyaki which focuses more on the authenticity of taste," explained the seasoned chef. Hodaka-san began his restaurant apprenticeship in 1971, when he joined a popular restaurant at the time. In 1974, he joined Itsuki Restaurant in Tokyo where he first began his apprenticeship and got to learn more about the world of teppanyaki. Hodaka-san came to Jakarta in 1979 and began a long and fruitful career at various Japanese restaurants focusing on his love for teppanyaki.
Hodaka-san is adamant that he will only let the freshest produce and ingredients touch his teppan grill. Hodaka-san and the Hotel's culinary team will endeavour to give an outstanding teppanyaki experience for their guests. Hodaka-san's repertoire of signature teppanyaki dishes include a bespoke teppanyaki omakase, a multi-course meal featuring the freshest ingredients of the day. The omakase will be accompanied by Chef Hodaka's special homemade teppanyaki sauce which is carefully formulated by the chef himself. Hodaka-san is also a master of another Nagano prefecture culinary specialty, soba. Hodaka-san presents Zaru Soba with Mushroom Tempura and Gyu Niku Soba made with Australian beef, all of which are not to be missed when visiting Shio Restaurant.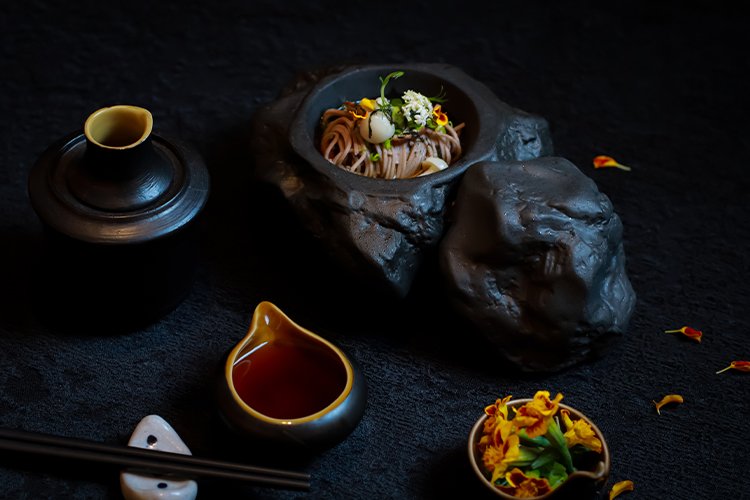 A part of the distinguished InterContinental® global hospitality brand, InterContinental Jakarta Pondok Indah rigorously applies the IHG Way of Clean which includes deep cleaning with hospital-grade disinfectants. Guests and residents can expect to see enhanced procedures, which may include face-covering requirements, various ways to reduce contact throughout the properties, social distancing measures within public spaces and procedures based on local authorities' guidance and/or advice.
To dine in Shio, a reservation is mandatory. For more information or reservations, please call +6221 3950 7355 or via WhatsApp +62 811 1037 355.