If you're driving on Setiabudi Street you wouldn't expect to find a cool hidden cafe like this. Yes, if you look from the outside, you will only see a wall sign that says BASK Cafe.
BASK Cafe is a cozy cafe with a large open space behind it. This open space area also has a quite unique shape, namely in the form of a grandstand area with several levels. We recommend that you come in the afternoon if you want to sit on the grandstand seat. The atmosphere is perfect for those of you who want afternoon coffee while chatting with friends.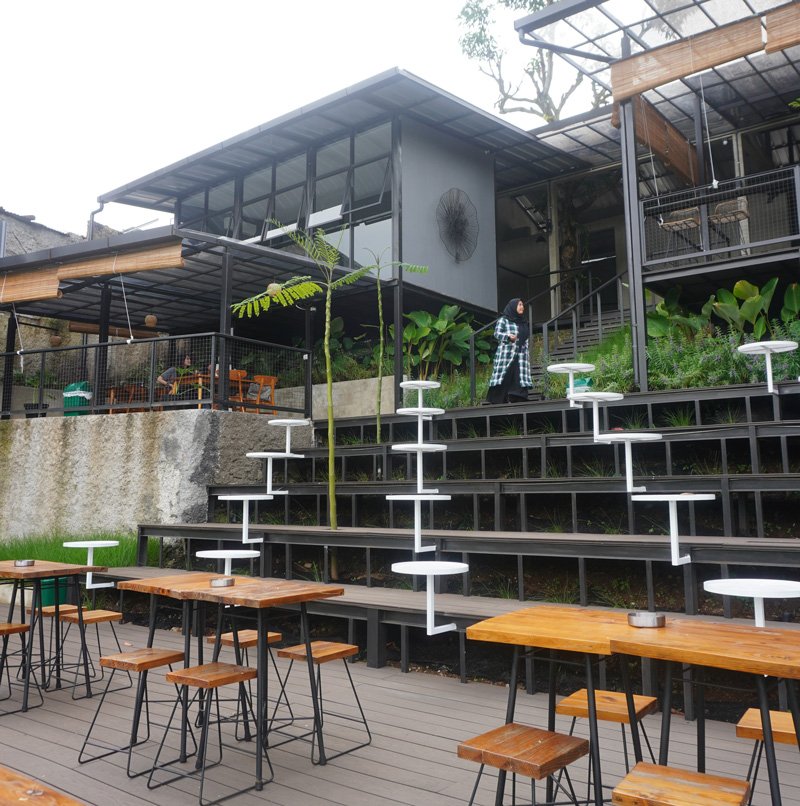 For those of you who want to work from a cafe or have casual meetings, you don't need to worry either. Apart from the outdoor grandstand area earlier, there are also many indoor areas that can make you work comfortably. The chairs and tables here have also been set decently so that you are comfortable in working.
The menu here is quite diverse. Starting from Western, and Indonesian, tea, coffee, and mocktails, everything is here. We tried several delicious dishes including Spaghetti Bolognese, Soto Tangkar, & Nasi Goreng Sambel Ijo. For drinks, we tried Tea Rose Garden & Manual Brew V60 Bali.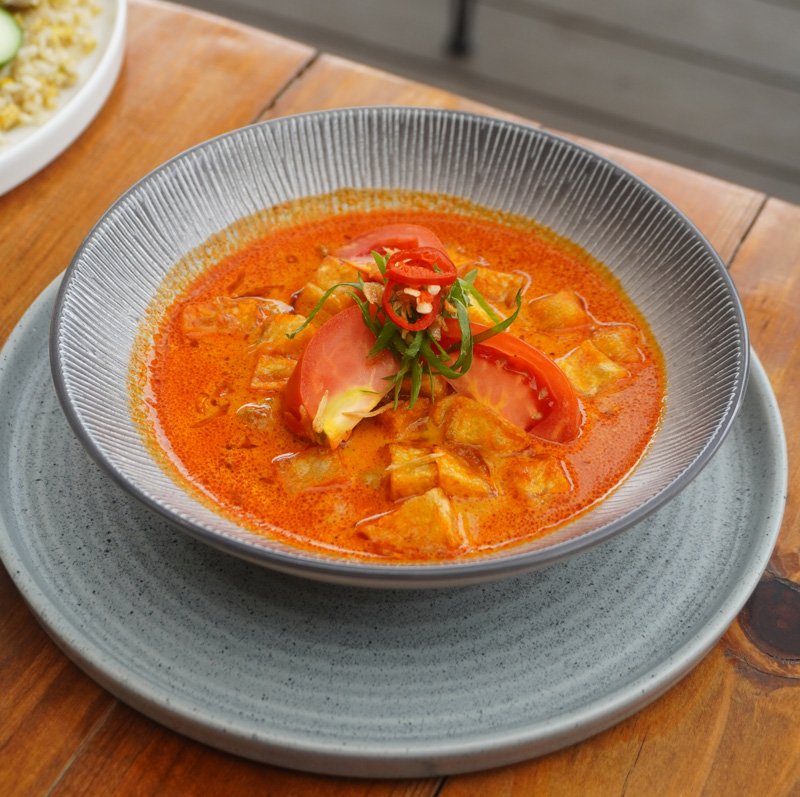 So if you need a new hidden place to work or casual hang out in the Setiabudi area, it's good to pay BASK Cafe a visit.
BASK Cafe
Jl. Dr. Setiabudi No.114, Bandung
P: 0819-4778-8887
Instagram