Christmas and New Year celebrations are not just occasions; they are a spectacle of joy, hope, and unity in Jakarta's vibrant landscape. Embodying this sentiment, award-winning InterContinental Jakarta Pondok Indah has prepared a magical line-up of festive season programmes for 2023 – a magnificent ode to the city's infectious festive spirit.
"Magical Festive Holiday": A Mesmerising Journey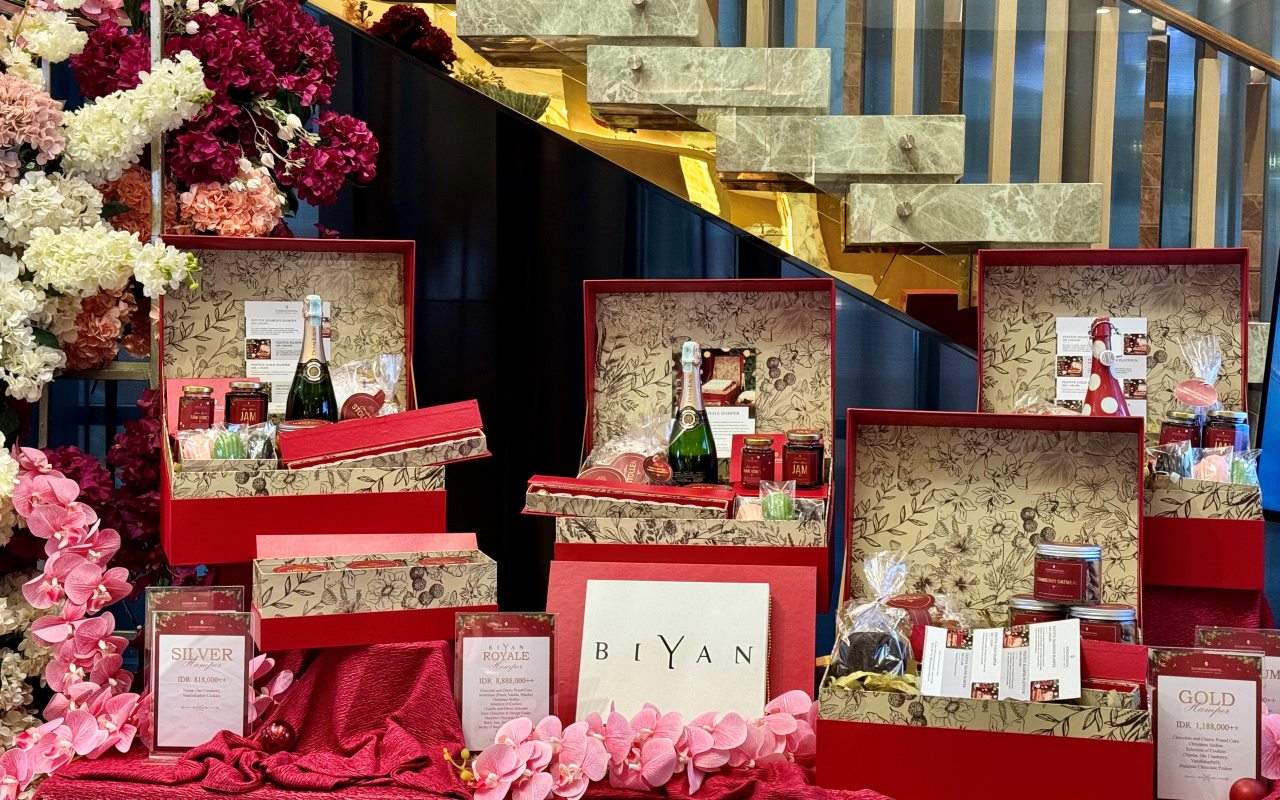 Experience the magic from the moment you step into the hotel, as the theme "Magical Festive Holiday" envelops you in a world of wonder and luxury. Amplifying the grandeur, InterContinental Jakarta Pondok Indah is thrilled to announce its collaboration with the luminary of Indonesian fashion, Biyan Wanaatmadja. A limited-edition, luxury hamper series, with only 30 pieces on offer, has been meticulously curated, featuring an exquisite Italy-made silk scarf by Biyan, complemented by the luxurious Duval Leroy Champagne bottle.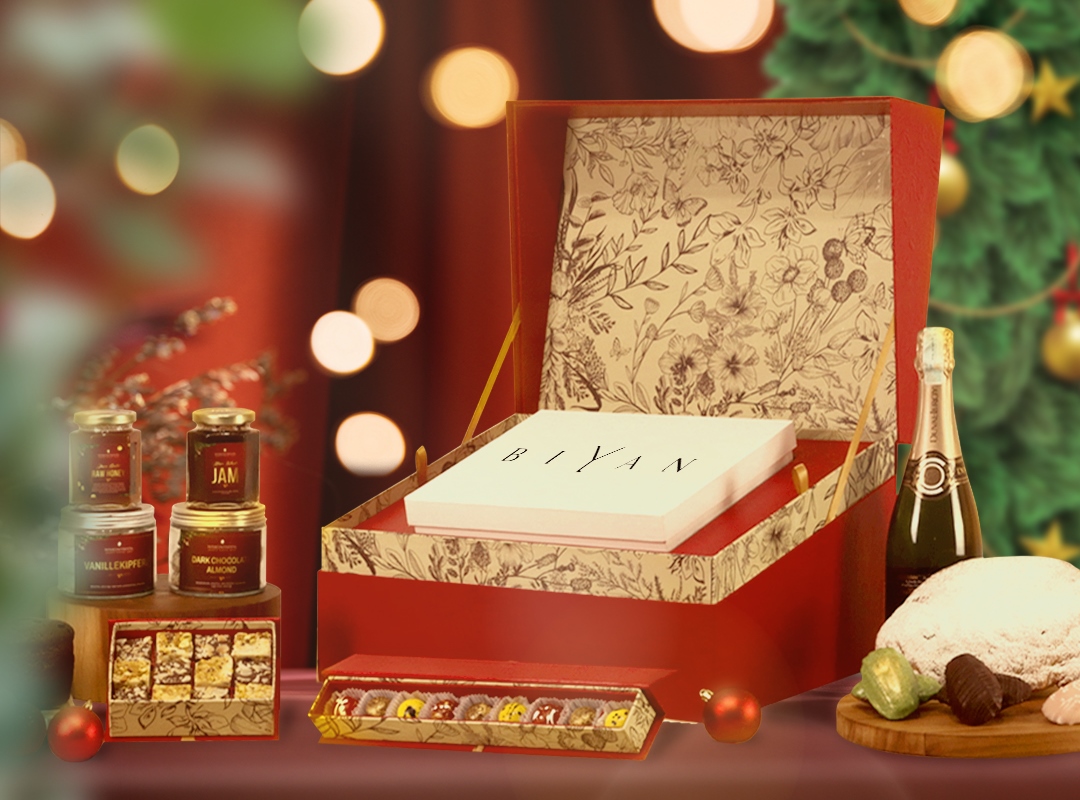 Stellar Decor and Ambiance
Dive into a visual spectacle as our spaces – the hotel's iconic lobby, its dreamy cakeshop, and the sumptuous Sugar & Spice restaurant – undergo a transformation under the artistry of Stupa Caspea, the luxury decoration maestro known for crafting dreamscapes.
An Ode to Edible Artistry
Setting the celebratory tone, the award-winning hotel's Christmas tree lighting ceremony on December 6, 2023, will be accentuated by a phenomenal edible art wall crafted by the prodigious Singapore-based food artist, Janice Wong. Over the years, Janice has redefined the boundaries of dessert-making and art, turning every creation into an immersive experience for the senses. Her journey began with her flagship brand, 2am: dessertbar, establishing a culinary philosophy that fuses flavours, textures, and interactive art. This ethos was further embodied in her confectionery retail venture, Janice Wong Singapore. Pure Imagination showcases her devotion to chocolate-making with a bean-to-bar approach, while Softhaus reinvents ice cream flavours. The year 2021 marked a significant milestone for Janice Wong and her brands as they secured funding from Vertex Ventures SEA and India, propelling their international expansion. Already leaving a mark in the UK, Japan, and Korea, her sensational masterpieces are expanding to Sydney, Australia.
Gastronomic Revelries: Festive Season Dining Programmes
1. December 1, 2023 – Festive Afternoon Tea at The Lounge: IDR 588,000++/person
Dive into an assortment of delicate pastries, savoury delights, and premium teas. The warmth of spices, the aroma of freshly baked goodies, and the smoothness of perfectly brewed teas promise an afternoon of sheer indulgence.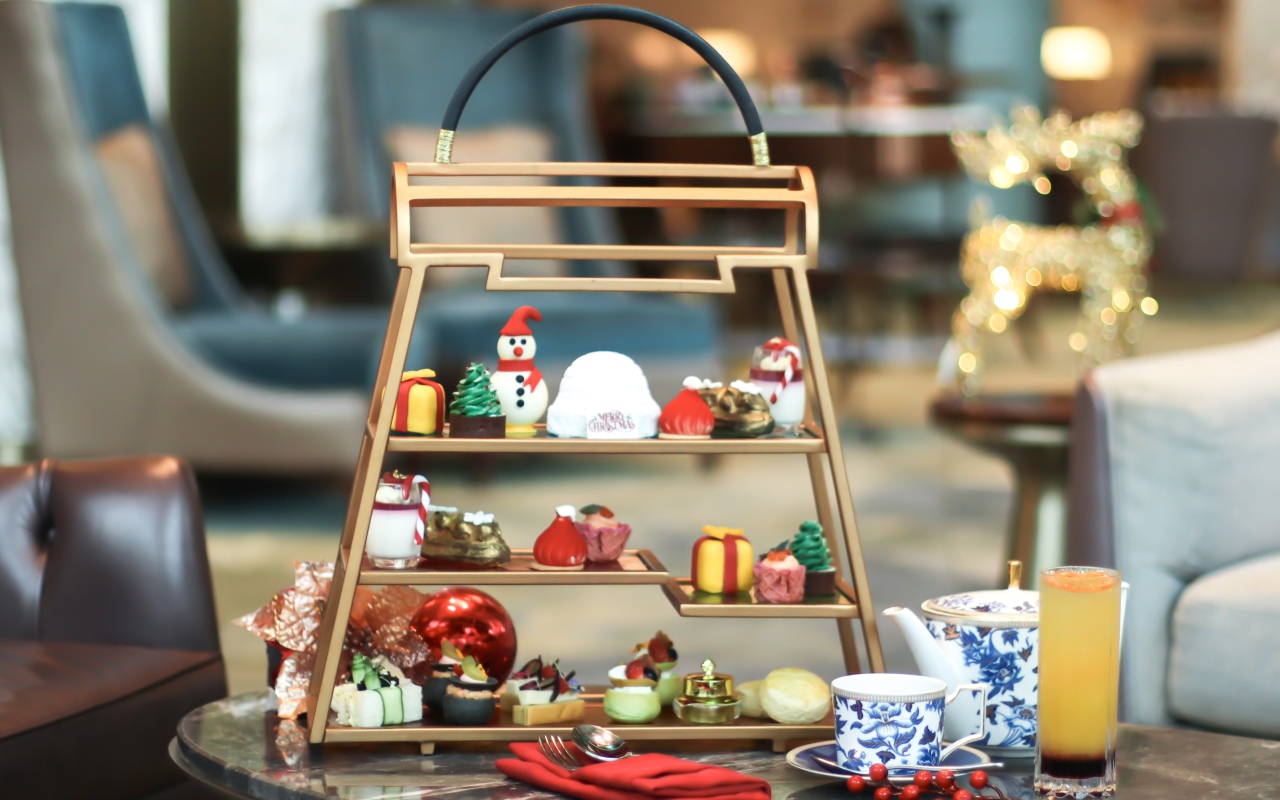 2. December 3, 10, 17, 2023 – Festive Brunch at Sugar & Spice: IDR 688,000++/person
Kickstart the advent celebrations with a lavish spread of traditional and contemporary festive dishes, ensuring a culinary journey through the best that the season has to offer.
3. December 7, 2023 – Wagyu All-Star Cuts dinner at Sugar & Spice: IDR 788,000++/person
Meat connoisseurs, prepare for a treat. Savour the finest cuts of Wagyu, cooked to perfection, complemented by a range of gourmet sides and sauces.
4. December 22, 2023 – Mother's Day Seafood Night at Sugar & Spice: IDR 588,000++/person
A tribute to all mothers with Sugar & Spice's famous lavish seafood spread – fresh oysters, lobsters, and a range of marine treasures to celebrate the eve.
5. December 24, 2023 – Christmas Eve Dinner at Sugar & Spice: IDR 868,000++/person
The grandeur of Christmas Eve is encapsulated in a sumptuous dinner spread, spotlighting festive classics and gourmet specialties.
6. December 25, 2023 – Christmas Brunch at Sugar & Spice: IDR 788,000++/person
Wake up to the magic of Christmas with a hearty brunch, where traditional roasts meet global flavours, ensuring a memorable feast.
7. December 25, 2023 – Christmas Dinner: IDR 588,000++/person
Conclude the day with a Christmas dinner that's a culinary ode to the Yuletide spirit, with dishes that encapsulate the warmth and joy of the season.
8. December 28, 2023 – Wagyu All-Star Cuts Dinner at Sugar & Spice: IDR 788,000++
As the New Year beckons, relish another evening dedicated to the finest Wagyu cuts, promising a gastronomic experience par excellence.
9. December 31, 2023 – Brunch at Sugar & Spice: IDR 688,000++/person
On the cusp of the New Year, relish a brunch that celebrates the culmination of 2023, bringing together the best of global flavours and festive classics in a grand mid-day feast.
10. December 31, 2023 – New Year's Eve Dinner at Sugar & Spice: IDR 888,000++/person
Ring in the New Year with an exquisite dinner spread. As the clock ticks towards 2024, savour dishes that encapsulate the year's cherished memories and the promise of the year ahead
11. January 1, 2024 – New Year Brunch: IDR 888,000++
Usher in 2024 with a brunch spread that promises new beginnings, joy, and a plethora of unforgettable flavours.
Step into a magical world of festivity and luxury at InterContinental Jakarta Pondok Indah. For reservations and more details, please contact [email protected], or call 021 3950 7355, or via WhatsApp 0811 8143 888.
INTERCONTINENTAL JAKARTA PONDOK INDAH
Jl. Metro Pondok Indah Kav. IV TA
Jakarta 12310, Indonesia
Phone: +62 21 3950 7355