Riau Street is one of the busy streets in Bandung. Tourists often come when they wanted to do shopping or find a good place to hang out. The street is filled with factory outlets, cafes, restaurants, and many more, you can say that you can find anything on Riau Street. Talking about restaurants, here are our recommendations for the best restaurants around Riau Street, from traditional local to Western and Eastern dishes.
Rekomendasi Restaurant di Jalan Riau Bandung
1. Al Jazerrah Signature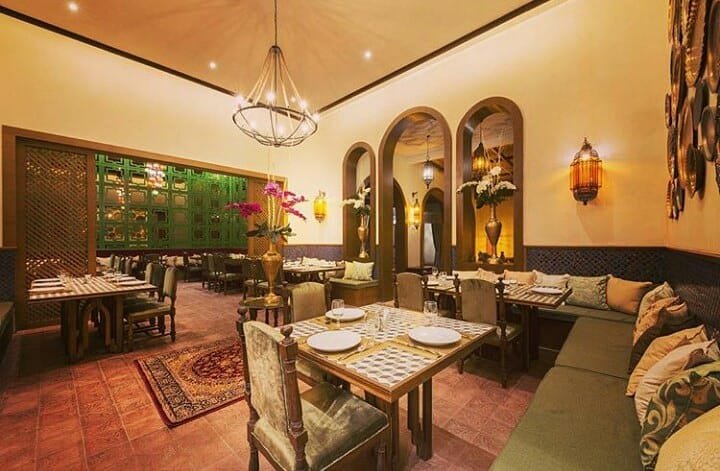 Al Jazeerah is that one restaurant you would go to if you want to find a great spread of Middle Eastern food. As soon as you enter the restaurant, you will constantly feel the Middle Eastern vibes starting from the interior, the authentic aroma, and the menu itself. The place is very well set up, for it has some VIP rooms and many seating options that are aligned with the concept, it almost feels like you're being transported to the Middle East. The food is undoubtedly great because it has an authentic flavor with a lot of options on the menu. They also have Shisha, the authentic smoking method from the Middle East.
Al Jazeerah Signature Bandung
Jl. Ternate No.3, Bandung
P: 0877-6983-8746
Instagram
2. Fella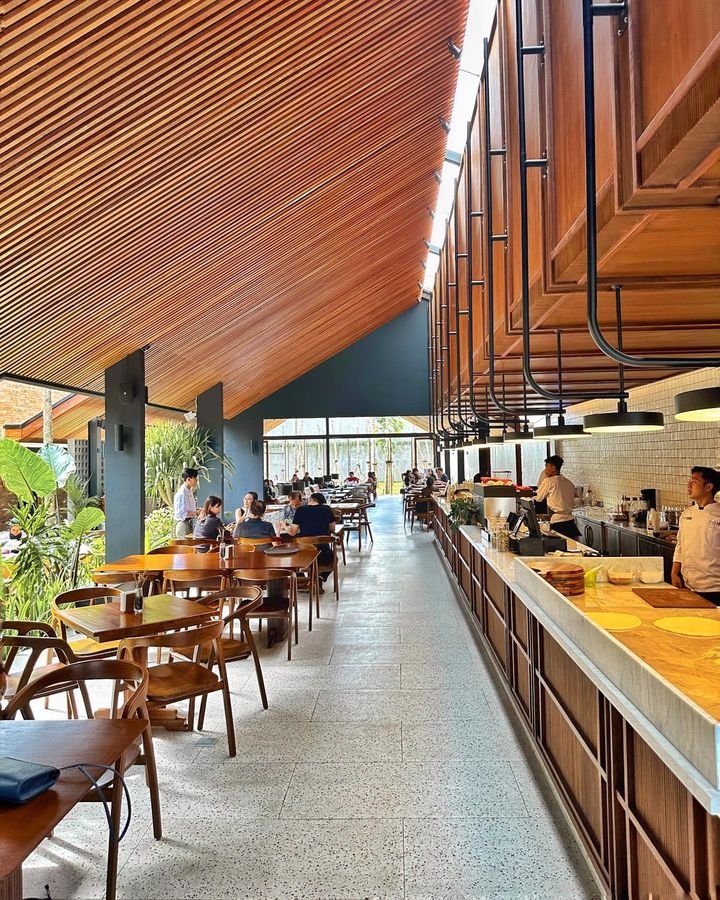 Photo by secangkir.berdua
A new restaurant that is recently open, Fella is located around the shopping area on Riau Street. The place is just ideal for lunch or dinner with relatives and friends. The interior has a modern concept with a touch of wood and a black accent with an open space, the indoor area has many ventilation so it is still breezy and cool. The magnificent ambiance is just perfectly combined with good food. They serve local and Western food, with variant beverage options from cocktails, beers, juices, and also coffees.
Fella
Jl. LLRE Martadinata No.47, Bandung
P: 0812-6600-0321
Instagram
3. Bumi Aki Heritage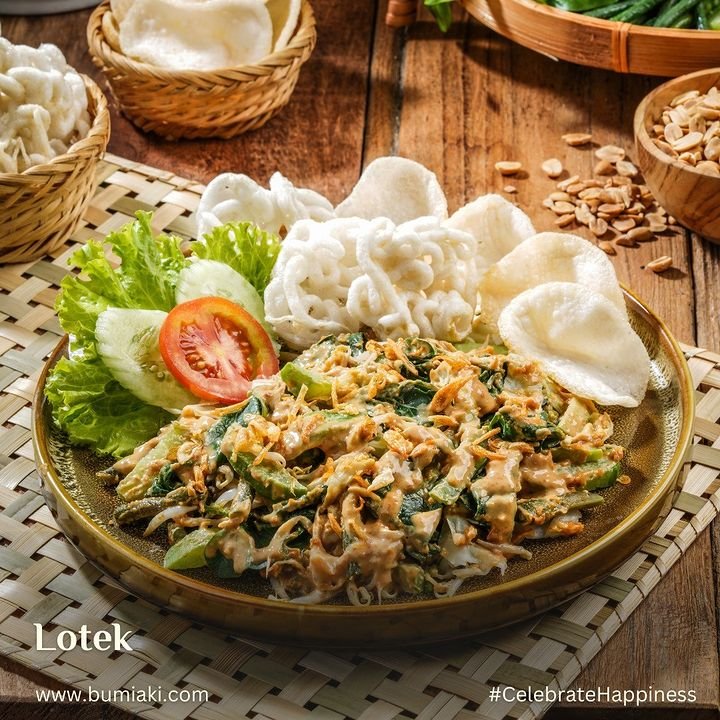 The famous Bumi Aki Heritage has opened a new branch in Bandung. Located on Riau Street, this Sundanese restaurant is always busy since it is famous for its good taste. Sited on an old house, the interior is giving fancy vibes but with a touch of traditional concept. Since it is a family-friendly restaurant, they also provide playgrounds in their backyard. They had a collaboration with a famous chef in the country, so there are special menu from the collaboration. 
Bumi Aki Heritage
Jl. LLRE Martadinata No.51, Bandung
P: 0811-1244-418
Instagram
4. Dakken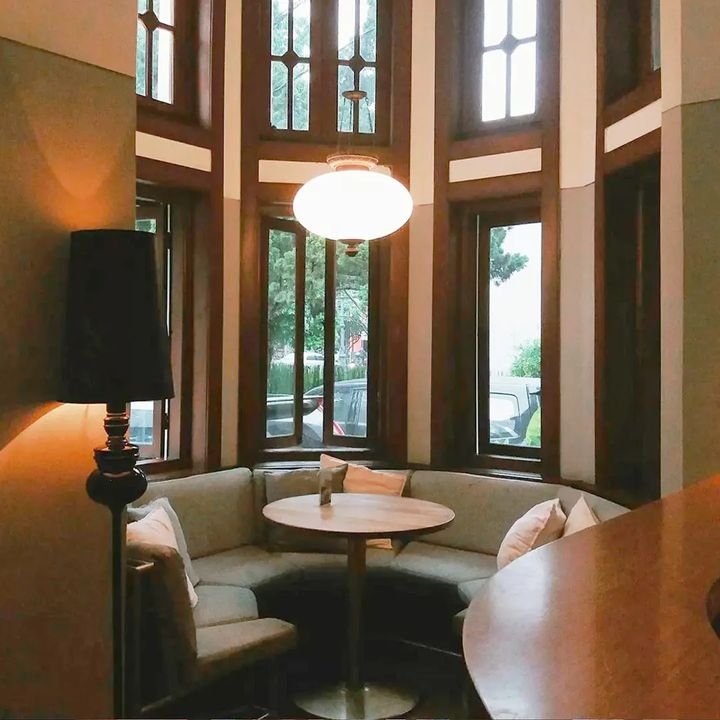 Dakken is another nice place to dine around Riau Street. Offering a great dining experience, they serve local and Western mains, coffee, and desserts. Housed in an old house with a design of an authentic colonial house, it is a cozy place that will make your appetite more enjoyable. Having a nice brunch, lunch, or dinner with colleagues or family, finishing a project while having a cup of coffee, you can do it all here since the place has a spacious area with a great ambiance. The place will look like a small cafe from the outside, but once you're in the place, it has a wide area with many seating options.
Dakken
Jl. LLRE Martadinata No.67, Bandung
P: (022) 4209507
Instagram
5. Tilu Kitchen and Patisserie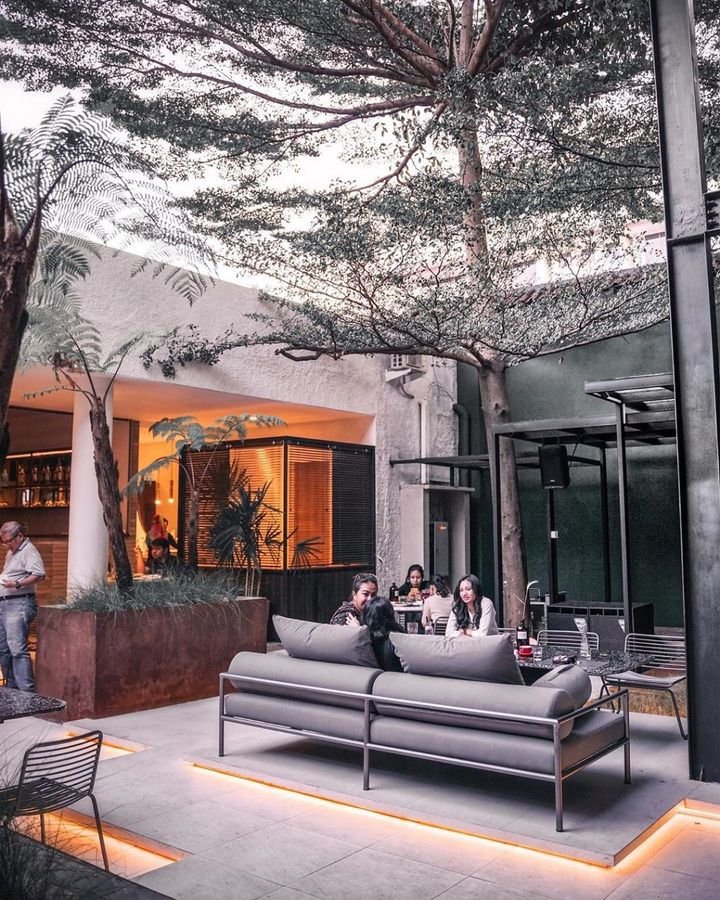 Photo by exploreatory
Another good restaurant that you must try is Tilu Kitchen. The name "Tilu" which means Three in Sundanese, is based on three famous chefs that pioneered the place. Located in the middle of the busy Riau Street, you will easily find the place since it is a big restaurant and you can see the signage from the street. Tilu has a various menu, local to Western, including light meals and main courses, and also patisseries and desserts. Since the place is spacious with a fancy interior, the place is ideal for casual business meetings and social gatherings.
Tilu Kitchen and Patisserie
Jl L.L.R.E.Martadinata No 81, Bandung
P: 0899-4004-333
Instagram
Also Read:
---
---
6. Bonfire Roast & Grill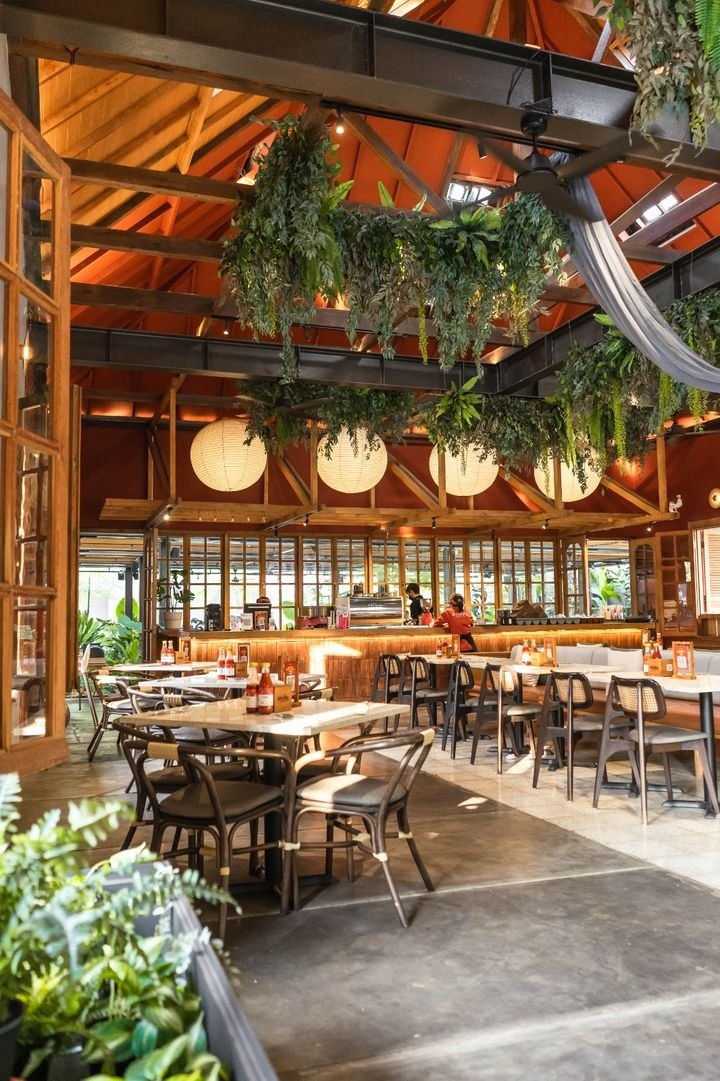 Bonfire Roast & Grill is the kind of place you would love from your very first visit. It has a woody and homey place inside. There is a non-smoking area that is in the indoor area and a smoking area in their semi-backyard. The place is often crowded since it has become many customer go-to place when they are looking for a cozy place to have lunch or dinner while hanging out with friends or family. Other than the cozy place, you will become mesmerized by their indulgent food with a varied menu and of course, their grilled menu.
Bonfire Roast & Grill
Jl. LLRE Martadinata No.137, Bandung
P: 0821-1000-8545
Instagram
 
7. Paviliun Sunda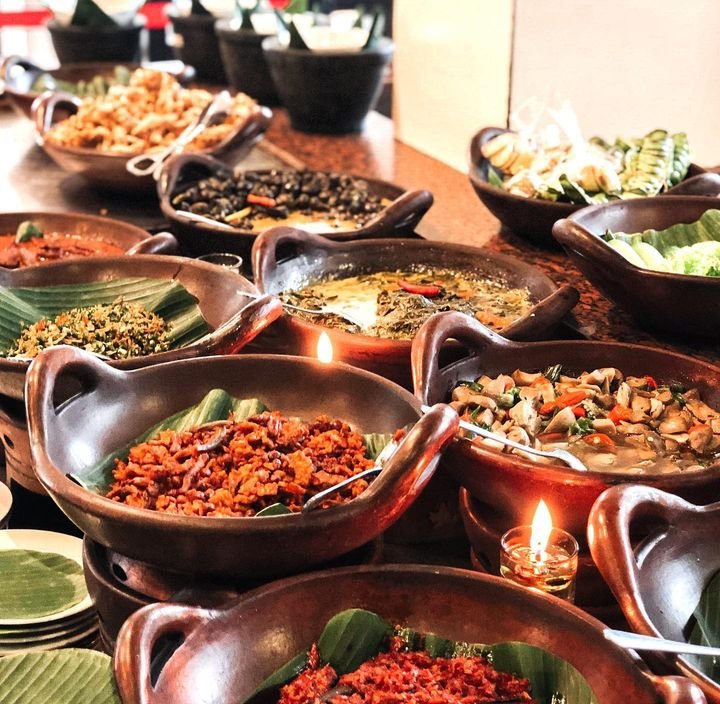 As the name implies, Paviliun Sunda serves local food, a Sundanese course to be exact. Paviliun Sunda has become a topic when it comes to the best Sundanese restaurant in Bandung since they are open in 2015. As soon as you are seated, you will get a free hot tea, it has become a culture-ish thing in almost every local restaurant. The vibes Paviliun Sunda has been amazing since they have a traditional Sundanese theme interior concept from the decoration, to the music they play.
Paviliun Sunda
Jl. LLRE Martadinata No.97, Bandung
P: (022) 4267700
Instagram
8. Garland Social House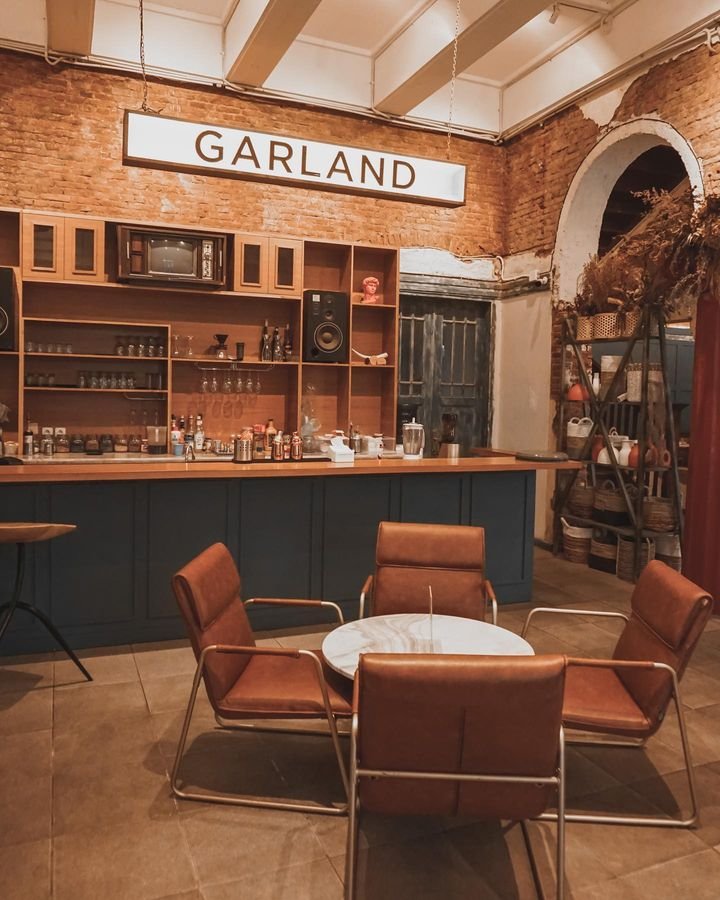 A classic rustic concept of a building you see on Riau Street is a good restaurant that you should visit, Garland Social House. Housed in an old colonial house, an unfinished-like kind of concept becomes their uniqueness. Despite their unique concept, Garland gives homey vibes inside. Serving various menu of food and beverages, they also provide liquours as they have a bar on their second floor. 
Garland Social House
Jl. LLRE Martadinata No.187, Bandung
Instagram
9. Konro Marannu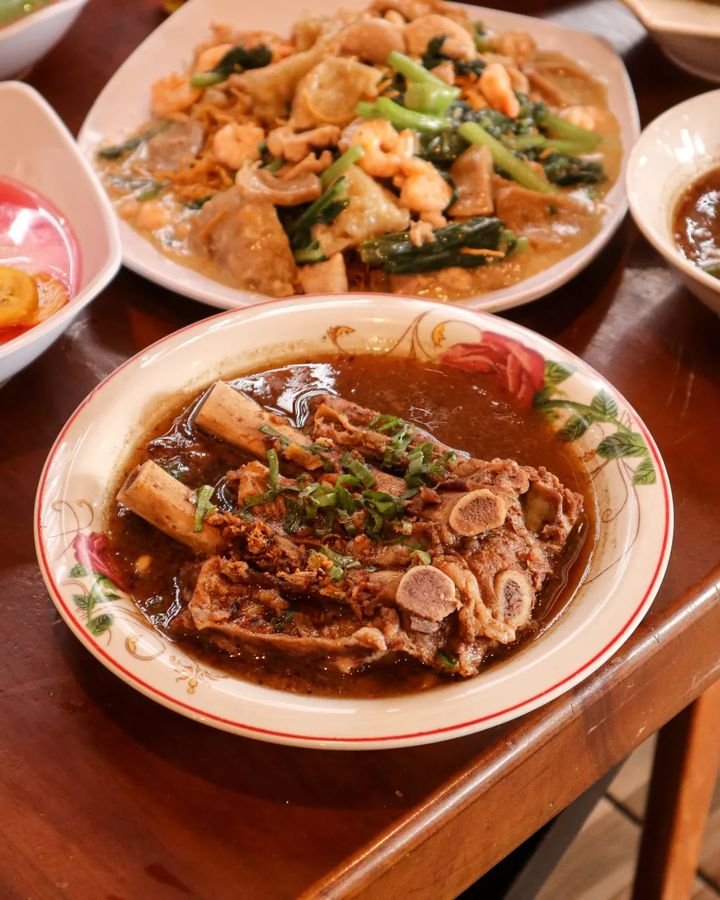 Photo by originstory.csl
Konro Marannu is a local restaurant that serves a South Sulawesi dishes, and their speciality is Konro Soup, a soup that is made with ribs, such as spareribs or beef as their main ingredients. A perfect place if you want to try local dishes from Makassar. The place is not that big but still comfortable to enjoy the food, especially when you visit them for dinner, the vibes is really perfect. 
Konro Marannu
Jl. LLRE Martadinata No.189, Bandung
P: 0859-7408-2939
Instagram
10. Jendral Kopi Nusantara Buwas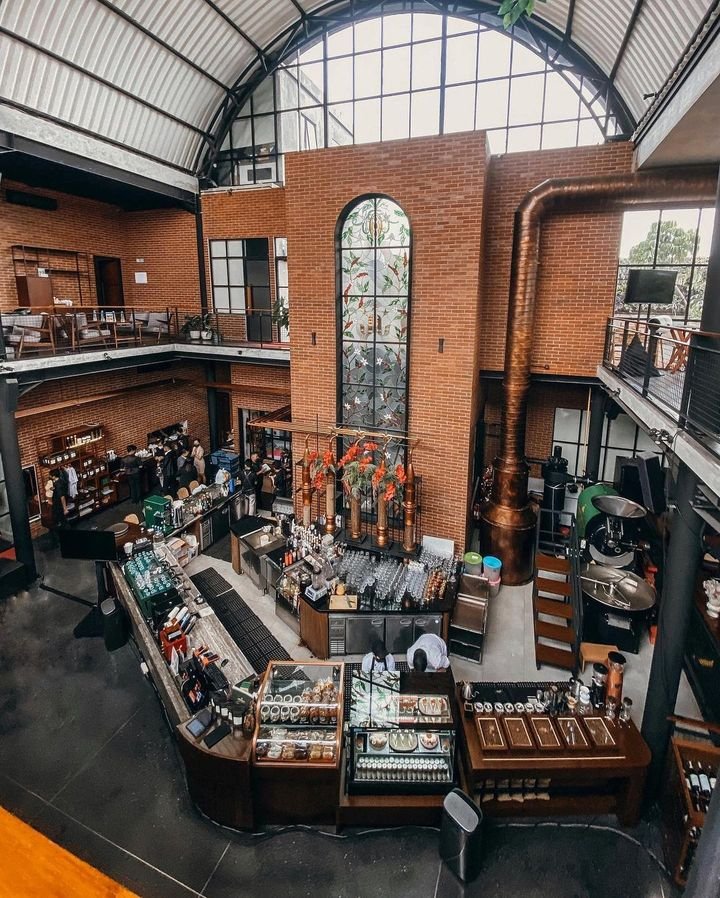 Photo by kopisurgawi
Jenderal Kopi Nusantara Buwas is located on the main street of Riau Street. The place is huge, with a well-designed interior, and a high ceiling so it is really comfortable to have a meal or just have a quick meeting while having some coffee. They have various menu, from coffee to main courses and desserts. Another special thing about Jenderal Kopi Nusantara Buwas is that they produce to roast their coffee themselves as the roasting machine is displayed beside the bar. 
Jenderal Kopi Nusantara Buwas
Jl. LLRE Martadinata No.219, Bandung
P: 0811-9216-869
Instagram