Looking for a cozy hangout spot in the Setiabudi area of Bandung? Look no further! Check out our top recommendations for the best places to relax, eat, and enjoy the cozy vibes of Setiabudi. From trendy cafes to underground bar, there's something for everyone in this popular tourist destination.
Rekomendasi Hangout Spot di Setiabudi Bandung
1. 

Hi Lounge and Bar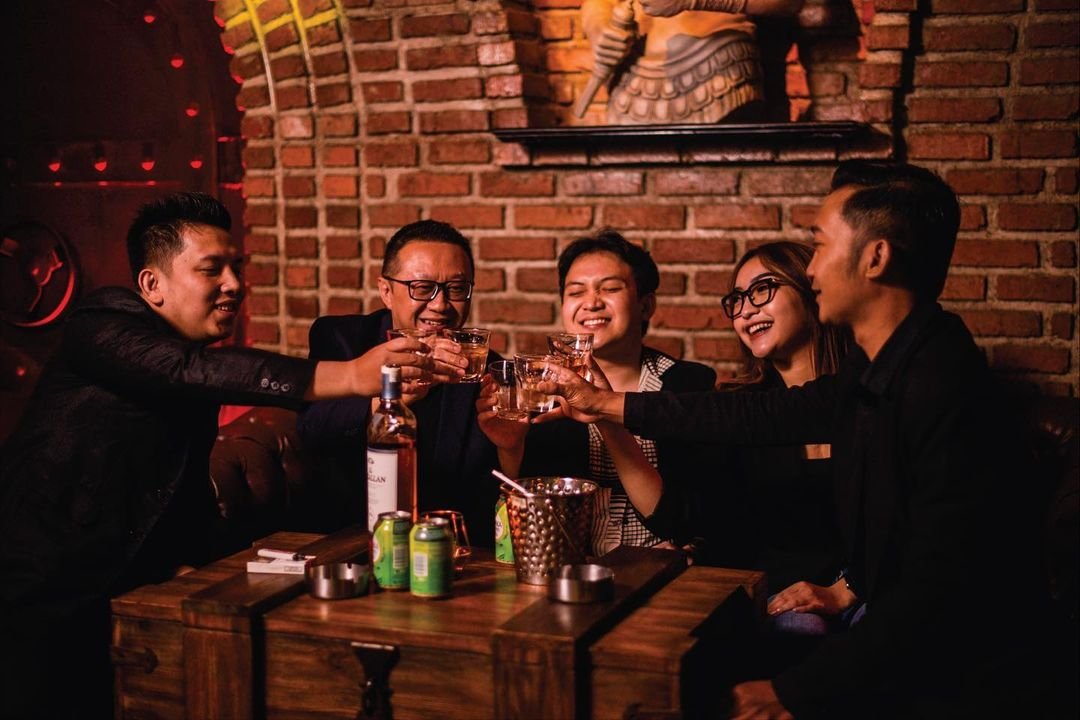 A hidden gem is always best to visit! Going through an exit door doesn't always mean you're out, for this one, it means you are going to Hi Lounge and bar. Located in the basement of a hotel, you will not expect a fascinating lounge and bar with an exclusive atmosphere. As a one of a kind lounge and bar, the interior made it feel like we are in a bunker, but with nice ambience and a great live music performance.
Hi Lounge and Bar
Belviu Hotel Bandung (Underground Level)
Jl. Dr. Setiabudi No.35, Bandung
P: 0812-2361-9988
Instagram
2. Circolo Restaurant and Bar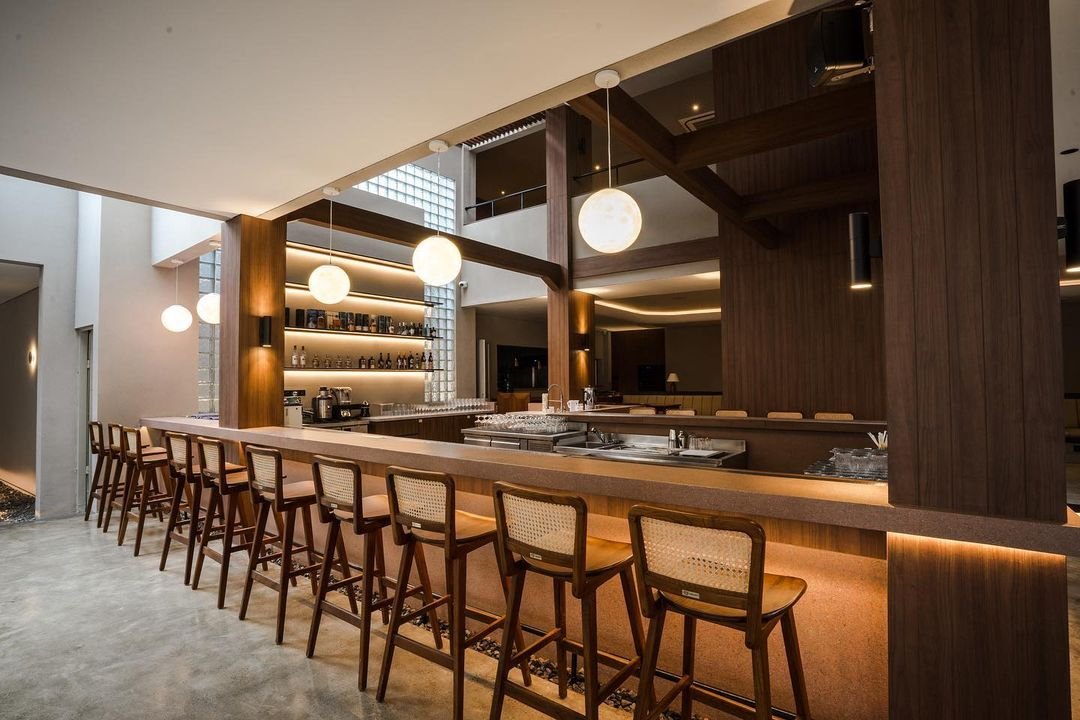 Located in Jalan Sukajadi, the place has a huge space with an aesthetic interior. They also have a VIP private room that you can book for your private event. An exquisite place to hangout with family and friends with various menu from Italian to Indonesian dishes. If you visit them on weekend, you can enjoy some live music performance while having your special dinner.
Circolo Restaurant and Bar
Jl. Sukajadi No.198, Bandung
P: 0878-8019-8198
Instagram
3. Arah Coffee Pasundan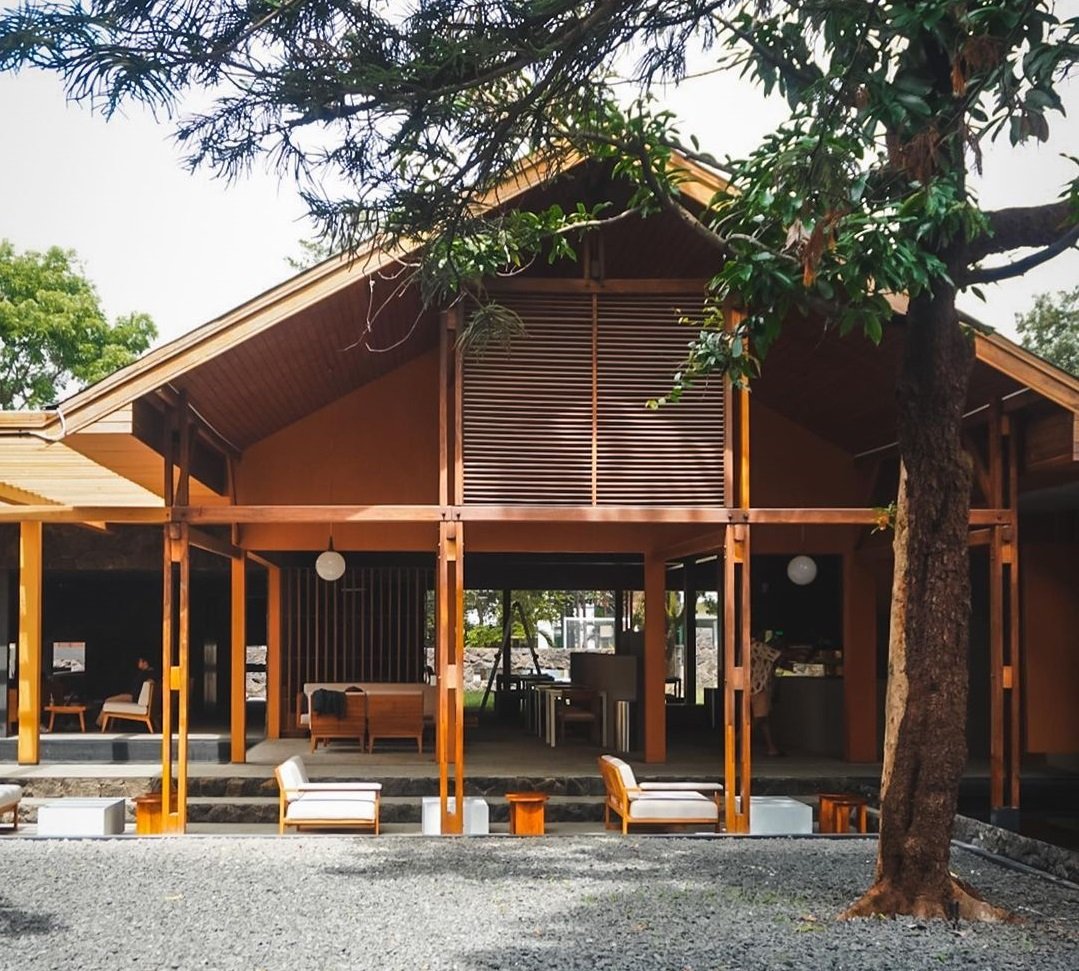 If you are looking for a cool place to hang out or even do some work with calm environment and a kind of new concept in town, Arah Coffee Pasundan is the answer. The minimalist modern with a touch of japanese style building gave you some new experience to enjoy your time. When you enter the building, you will see poems by local artists written beautifully in their hallway. The coffee choices are so many with also various method of manual brewing. Both indoor and outdoor area are spacious, and very aesthethic for you to take a photo of your OOTD!
Arah Coffee Pasundan
Jl. Sukajadi No. 204, Bandung
Instagram
4. 

Eighteen Coffee Bandung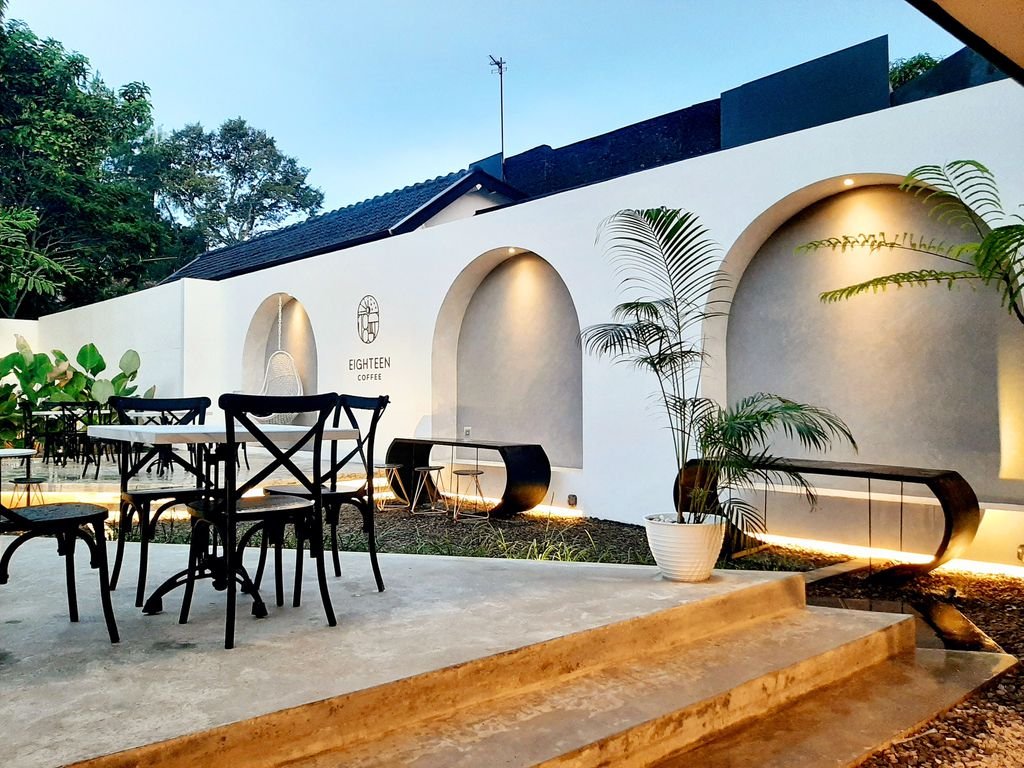 Eighteen Coffee offers a spacious but cozy ambience to have a sip of coffee. Open from 8AM on weekdays and 7Am on weekend, you can grab your breakfast here before going to work because they also serve many kinds of pastry and main course. Another best thing about Eighteen is that they have a wide parking area.
Eighteen Coffee Bandung
Jl. Cemara No.46, Bandung
P: 0896-1839-5319
Instagram
5. 

BASK Café and Resto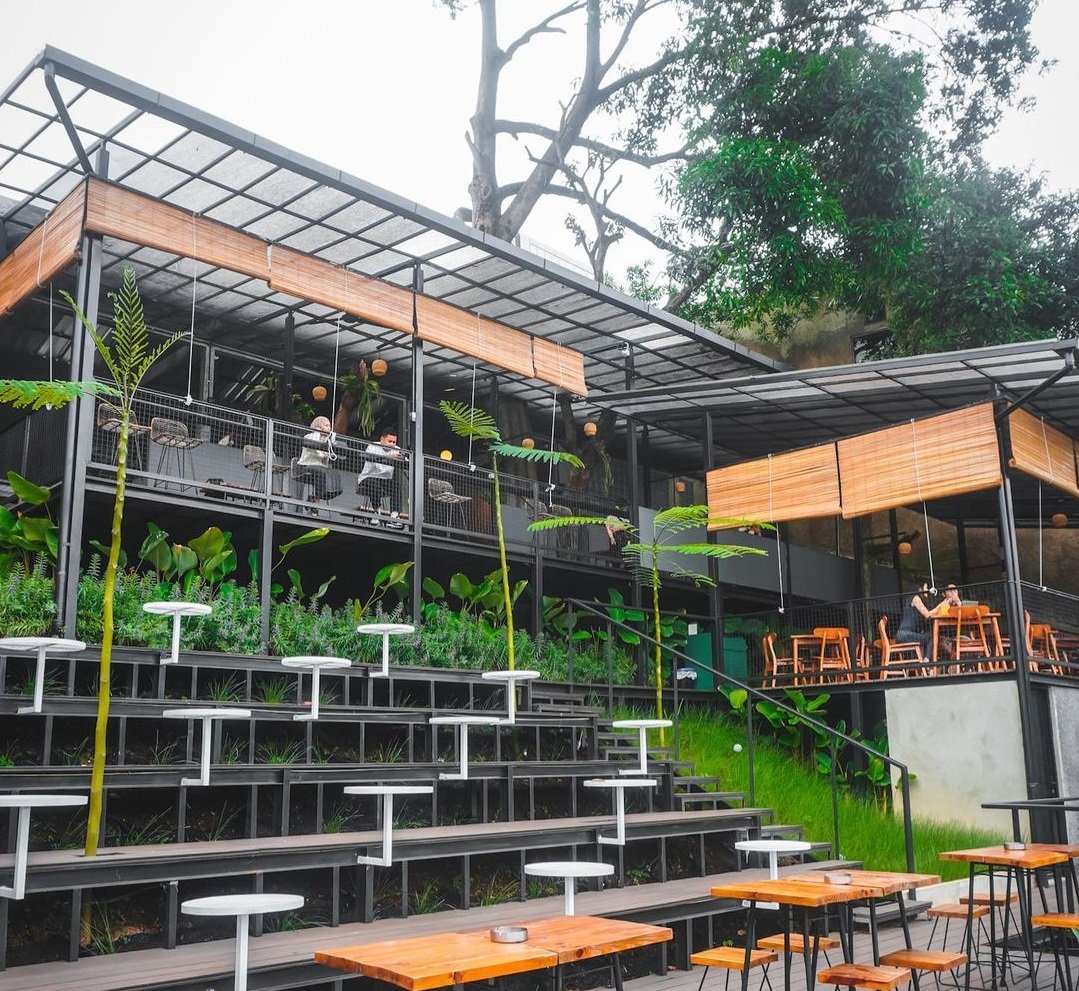 BASK is newly opened in January, and it is a fascinating hidden gem in a strategic location. You will find BASK behind a building, but it has a wide space to enjoy hanging out with friends. The best thing about BASK is that wherever you sit you will see greenery nature as the view. Enjoying the breeze in the middle of the town. A perfect place to escape from the hustle and bustle of the city.
BASK Café and Resto
Jl. Dr. Setiabudi No.114, Bandung
P: 0819-4778-8887
Instagram
Also read:
---
---
6. 

372 Kopi Setiabudi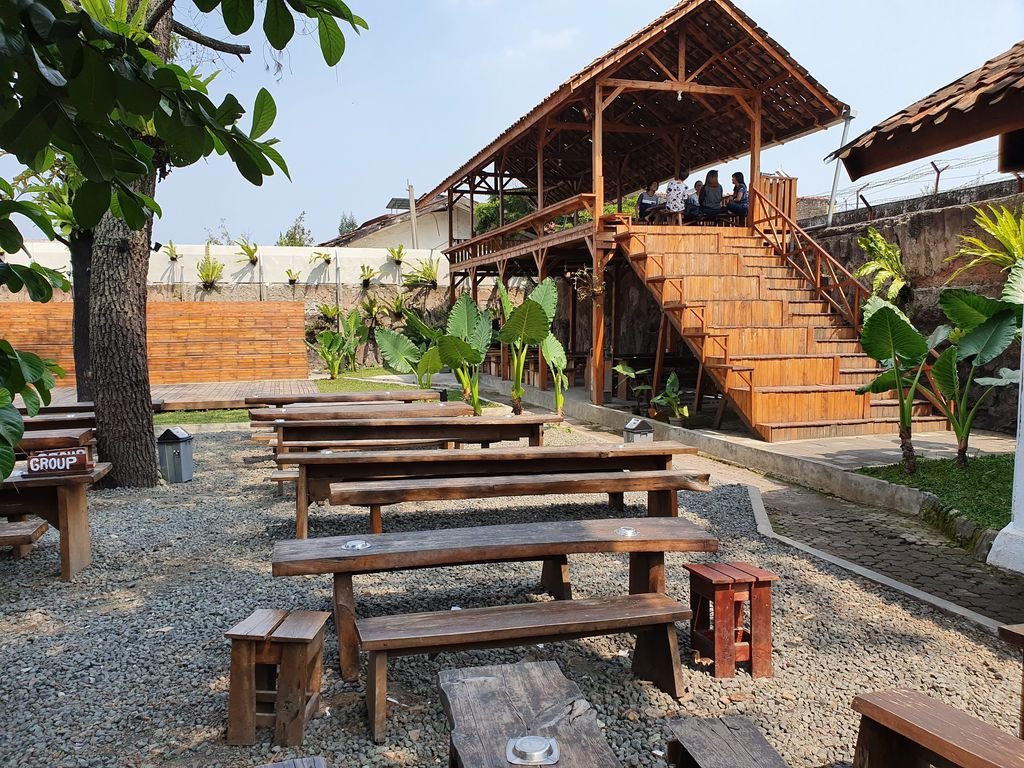 After 372 Kopi Dago, now they have a new branch located in setiabudi. With the same concept; a unique experience like having a coffee in the backyard of the house. A space with a lot of trees, you won't have to worry to be directly hit by the sun in the middle of the noon even when you sit in the outdoor area.
372 Kopi Setiabudi
Jl. Karangsari No.21, Bandung
P: 0811-2140-372
Instagram
7. Common Grounds Setiabudi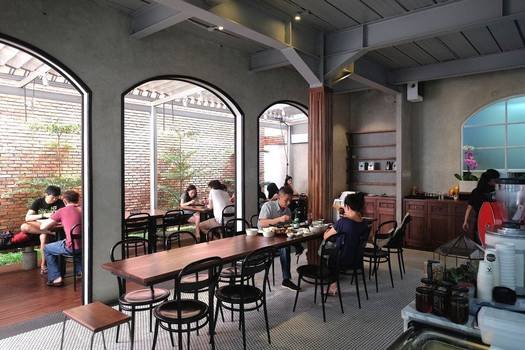 Famous name also landed in Bandung, Common Grounds. Their coffee taste can never go wrong since they are famous for always serve the best. In Setiabudi branch, the place might not that spacious but still cozy to have casual talk with friends. The menu itself are various, they also serve good meals with big portion. It's a perfect place to have brunch and a coffee break!
Common Grounds Setiabudi
Jl. Dr. Setiabudi No.49, Bandung
P: (022) 82021115
Instagram
8. 

Markopi Brewing and Kitchen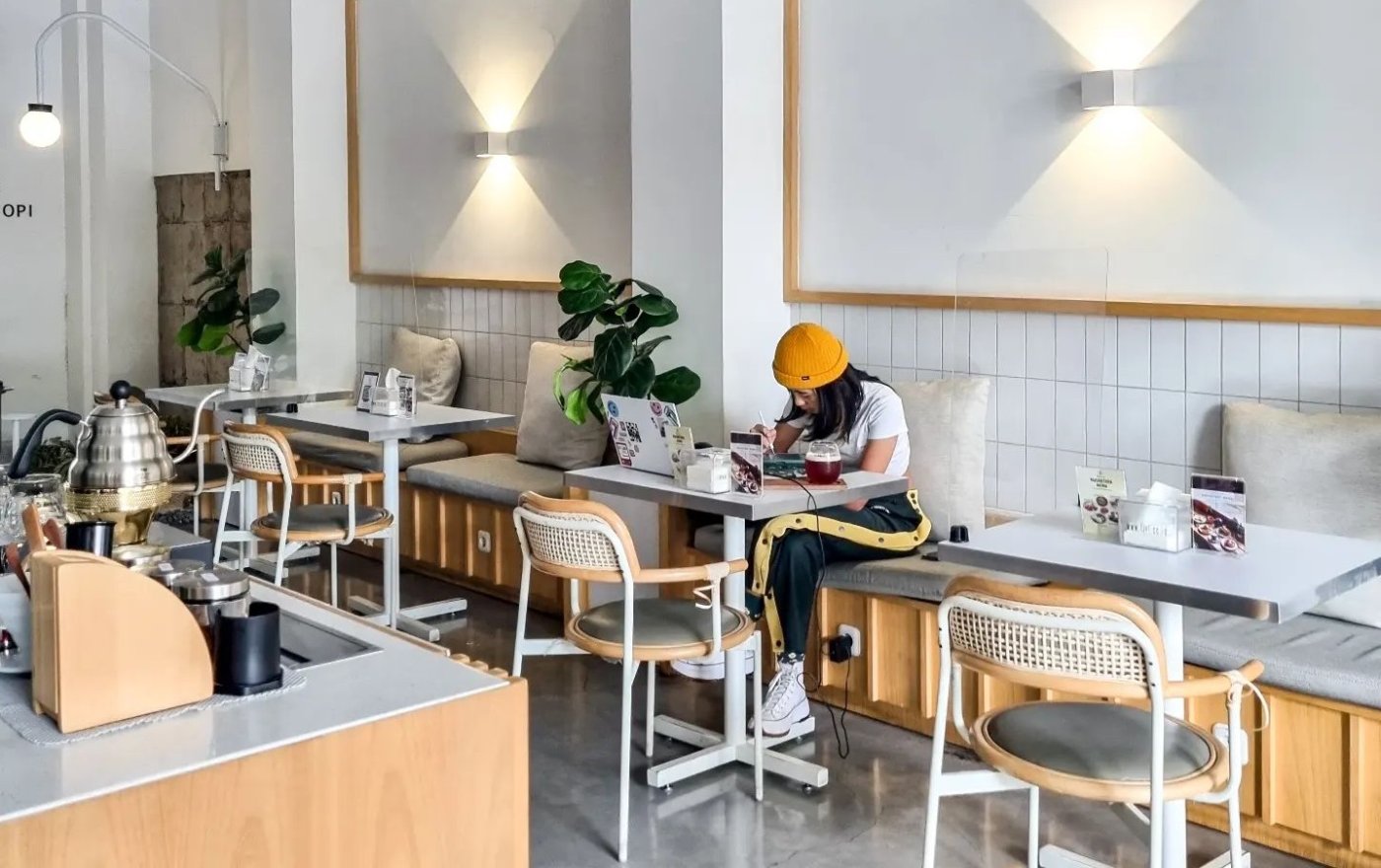 Strategically located, Markopi is also a great place to get brunch. They have a japanese theme for the interior with some japanese food on their menu. From Takoyaki, Chicken Katsu don and even Omurice. The small but cozy place is really suitable for WFC since it has calm and quiet ambience. It is also a perfect place to have a "Me time".
Markopi Brewing and Kitchen
Jl. Dr. Setiabudi No.138, Bandung
P: 0881-8885-656
Instagram
9. 

Nana Heritage Kitchen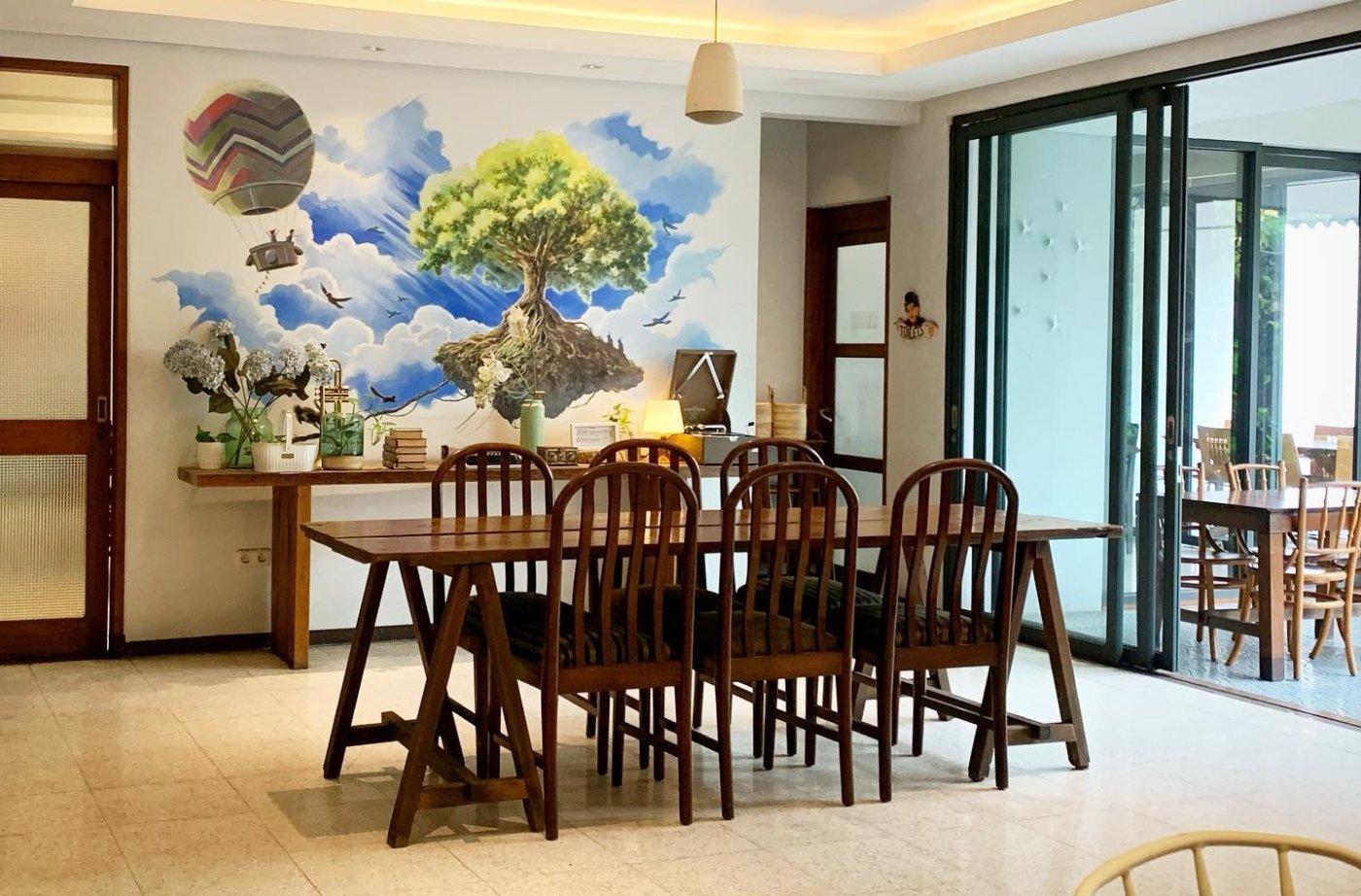 Just like the name, Nana heritage kitchen served meals and beverages by carrying the theme "Heritage". The menu are vary from eastern, western and also snacks. Nana bring the heritage taste to your plate. As the theme implies, the interior design of the place will bring you a "visiting grandma house" vibes. Since it is located in a higher landscape of the town, you can enjoy the fresh air of Bandung especially when you sit on outdoor area in their backyard.
Nana Heritage Kitchen
Jl. Dr. Setiabudi No.276A, Bandung
P: (022) 82001036
Instagram
10. 

Peach of Cake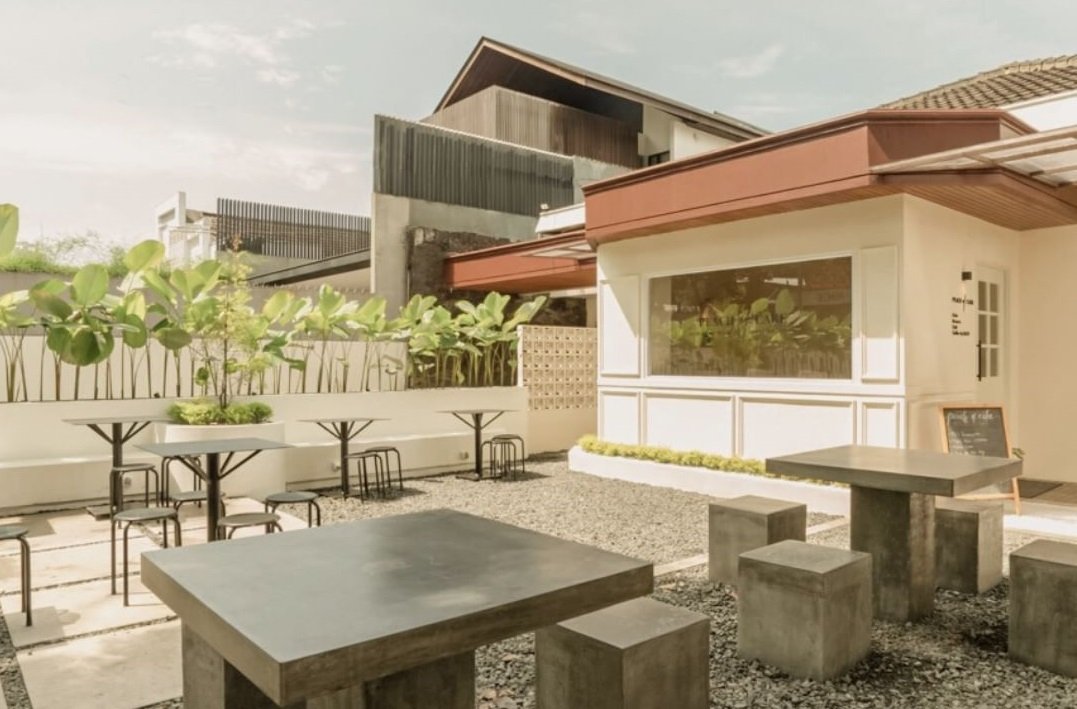 The aesthetic, trendy cake shop is also open in Bandung. They are famous for their Tiramisu for it is so delicious and aesthetically wrapped. Although they are a cake shop, you also can order meals before having your dessert. They are now expanded their place so  it is more comfortable to enjoy hanging out with friends and took photos since the place are cute, with korean-ish theme.  The entrance of the shop are so iconic that it is hard to not take a picture there!
Peach of Cake
Jl. Karangsari No.15A, Bandung
P: 0878-7218-9155
Instagram