If you happen to visit Bandung and crave some fun dining experiences around Ciumbuleuit? We got you! Since Ciumbuleuit is one of an area in Bandung that is in a higher landscape of the town, most of the place there is perfect for a hang-out spot with greenery and a natural ambiance. So, here is our top list of recommendations for the best coffee spots in Ciumbuleuit.
Spot Coffee Shop Terbaik di Ciumbuleuit Bandung
1. Edelweiss Tea & Coffee House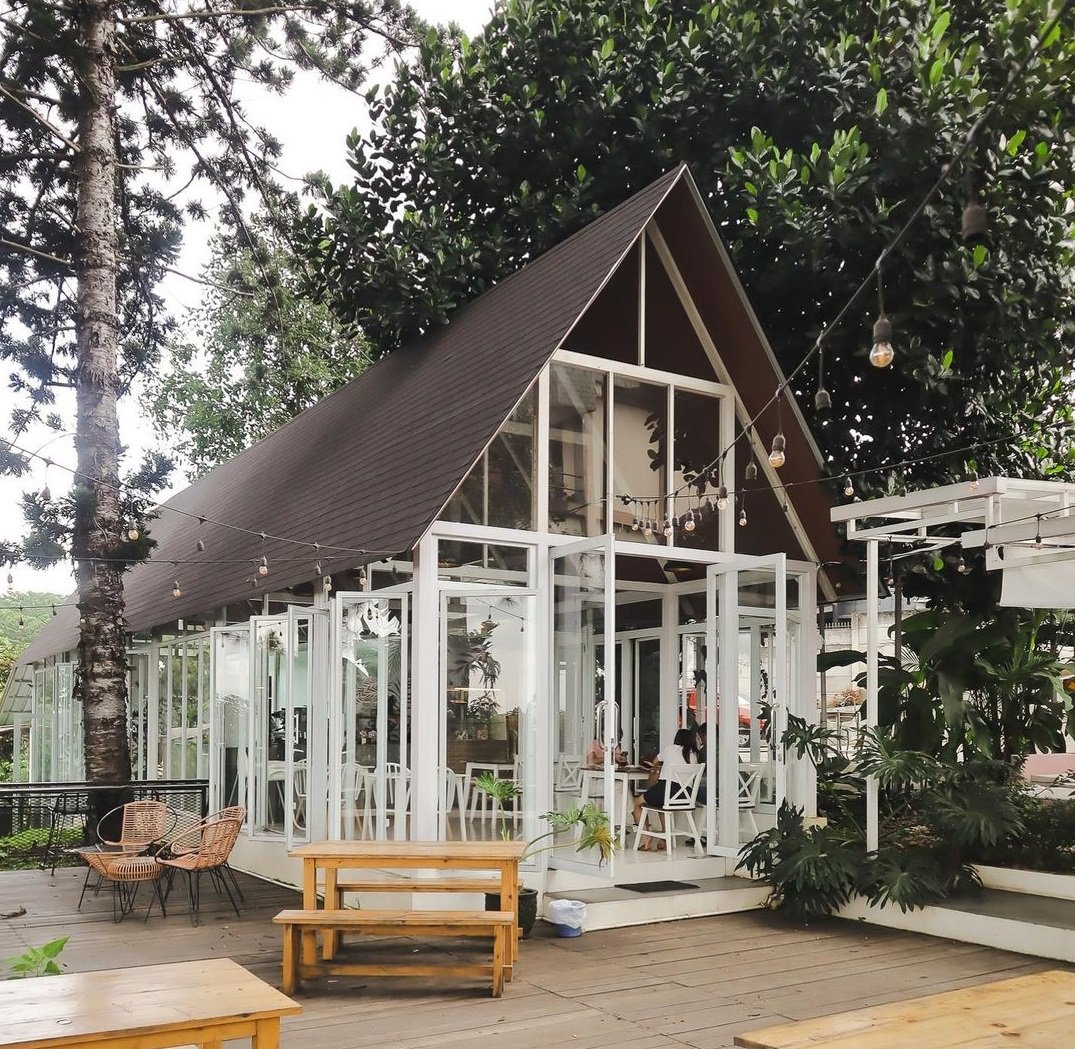 Looking for a hidden gem around Ciumbuleuit? Head down to Edelweiss Tea & Coffee House. A cozy place with an outdoor, semi-outdoor, and indoor area with various kinds of artisan teas,  you will find yourself back in nature. It's really great to have some kind of relaxing vibes with pine trees around. The breezy and relaxing vibes that this place has is suitable for your healing time while having some tea or coffee of your choice. You also don't have to worry about the menu other than the beverages because they also have various kinds of food from local to Western.
Edelweiss Tea & Coffee House
Jl. Neglasari Dalam No.7, Bandung
P: 0851-7434-0078
Instagram
2. Kopi Eyang 2.0 Ciumbuleuit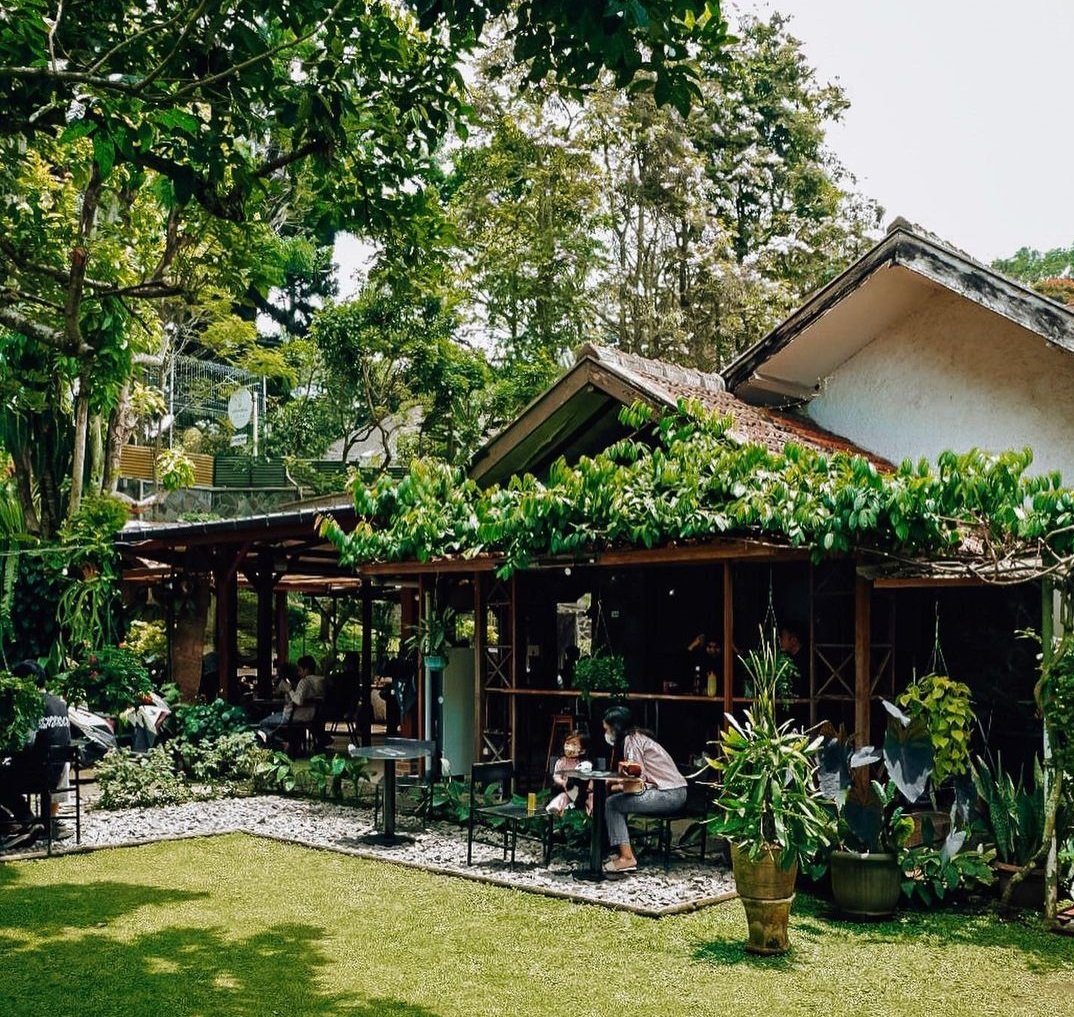 Kopi Eyang is that place you'll love if you want to find a calm and quiet cafe to do WFC or even have a chill time alone. Located on a semi-terrace of an old house, and as the name implies, you will get a vibe that you're hanging out in grandparent's house. The choices of menu are variant, they also serve meals and snacks. Open from 9 AM, you can enjoy your morning coffee with some fresh air since it is quite hidden.
Kopi Eyang 2.0 Ciumbuleuit
Jl. Gn. Batu No.2a, Ciumbuleuit, Bandung
P: 0812-2188-656
Instagram
3. Foresta Coffee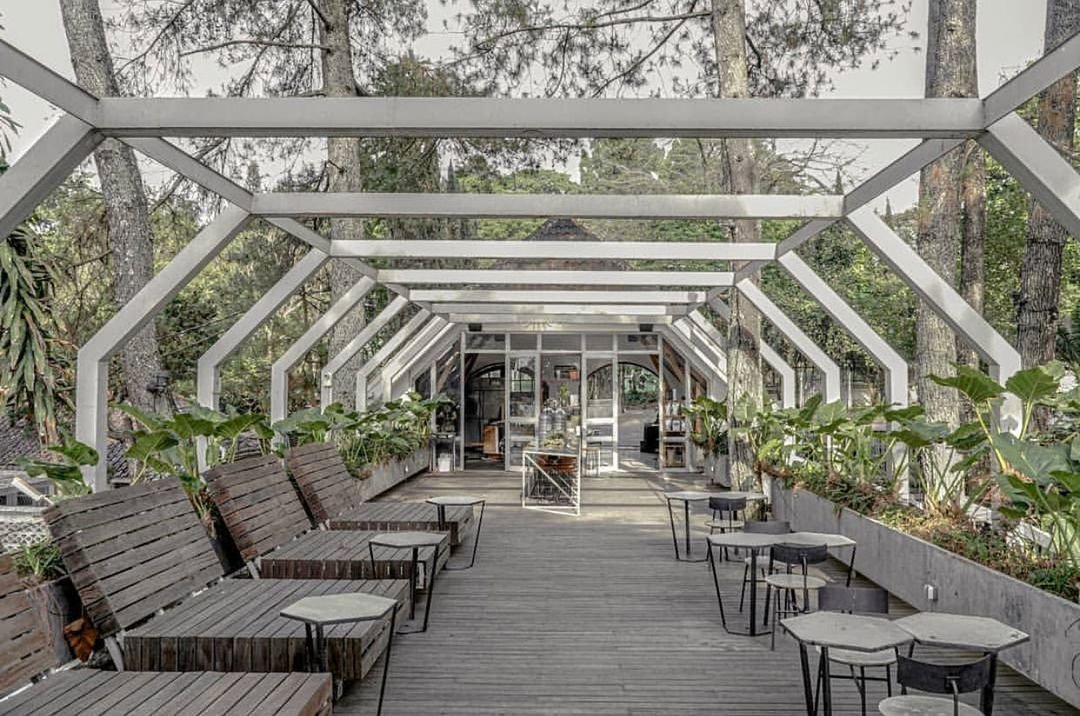 Another good place to visit is Foresta Coffee. It is nestled inside Nara Park so the place is spacious with a big grass field. The area is mostly outdoor, with various styles of seats as options. Surrounded by pine trees, so it is still comfortable to enjoy your coffee here even when it is in the middle of the noon. 
Foresta Coffee
Jl. Rancabentang No.28, Bandung
P: 0813-9888-8932
Instagram
4. Kuro Koffee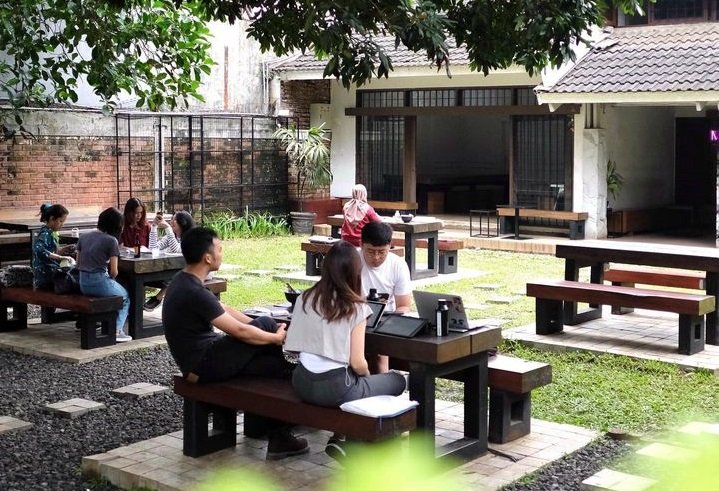 Kuro Koffee is a must-visit place if you want to find a cool place to hang out, do some work, or even have casual meetings. Their backyard becomes most people's favorite spot since it's filled with a grass field, trees, and wide tables so you can comfortably do your tasks here. A small thing that is important, here you can never be worried about power outlets since they have them at almost every table. You can feel a touch of Japanese theme here especially when you sit in the indoor area. Coffee selections are variant, with also a non-coffee menu and meals. Located on the main street of Ciumbuleuit so you can easily find the place.
Kuro Koffee
Jl. Ciumbuleuit No.130, Bandung
P: (022) 2033406
Instagram
Also Read:
---
---
5. Masagi Coffee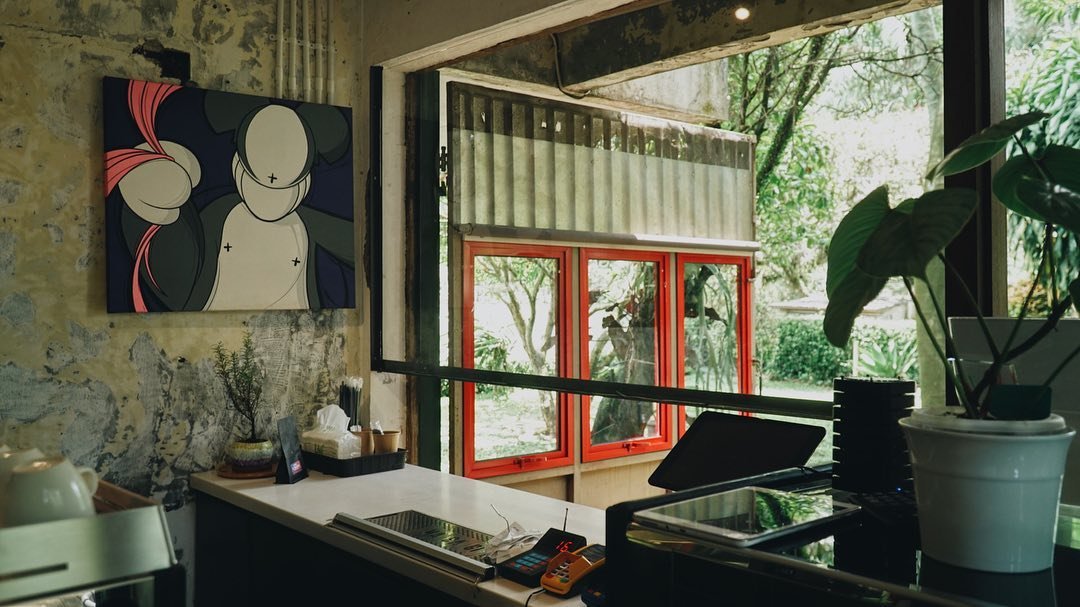 Masagi Coffee is another famous coffee shop in Bandung especially when you want to find a comfortable, nice ambiance with a greenery view. Becoming one of the exquisite places you must visit if you are around Ciumbuleuit, Masagi Coffe is such a perfect vibe once you're having a coffee under big trees and in the nice fresh air, especially in the morning. They are open from 7 AM so you can quickly grab your morning coffee and breakfast here. There is also a large grass field to be a perfect place to have a cute picnic date with your significant other or friends.
Masagi Coffee
Jl. Gunung Kareumbi No.1-B, Bandung
Instagram
6. Sejiwa Coffee, Kiputih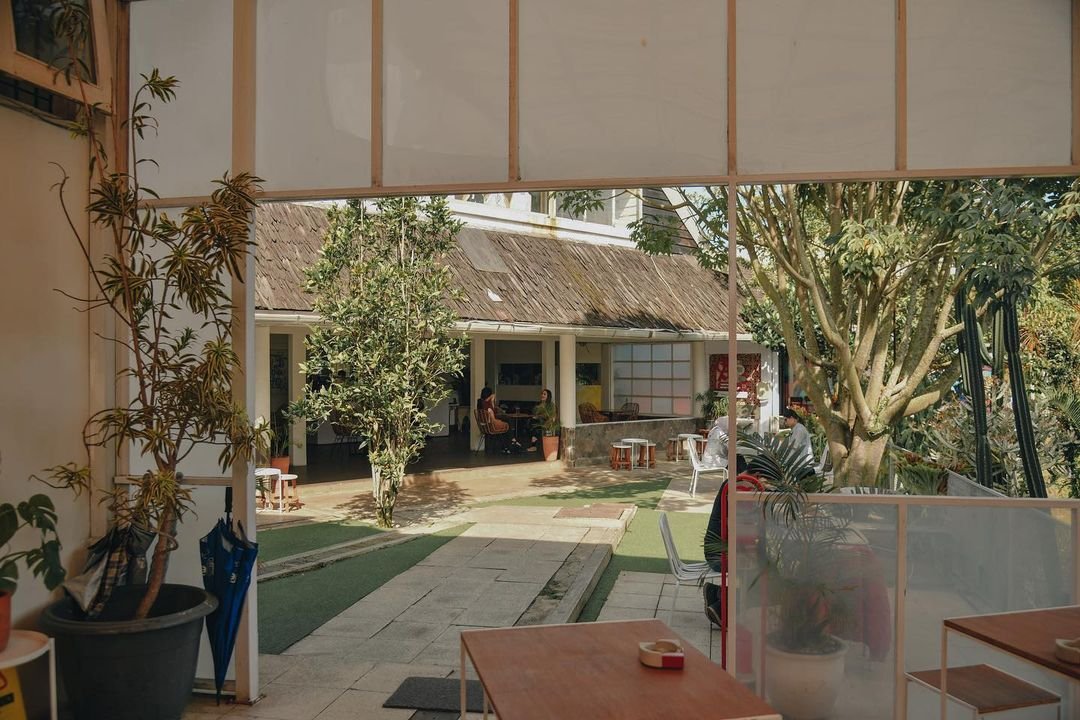 After their first place in Progo, Sejiwa has another branch in Kiputih, Ciumbuleuit. Embodying the same concept as before, the Kiputih branch has a wide area with many seating options. A cool place to hang out and lots of good spots to take a picture of your OOTD. They have a warm ambiance since it is away from the busy street. Good coffee, good food, and a good place, everything just hits the spot!
Sejiwa Coffee, Kiputih
Jl. Kiputih No.1A, Bandung
P: 0878-2158-8029
Instagram
7. Grace Coffee & Space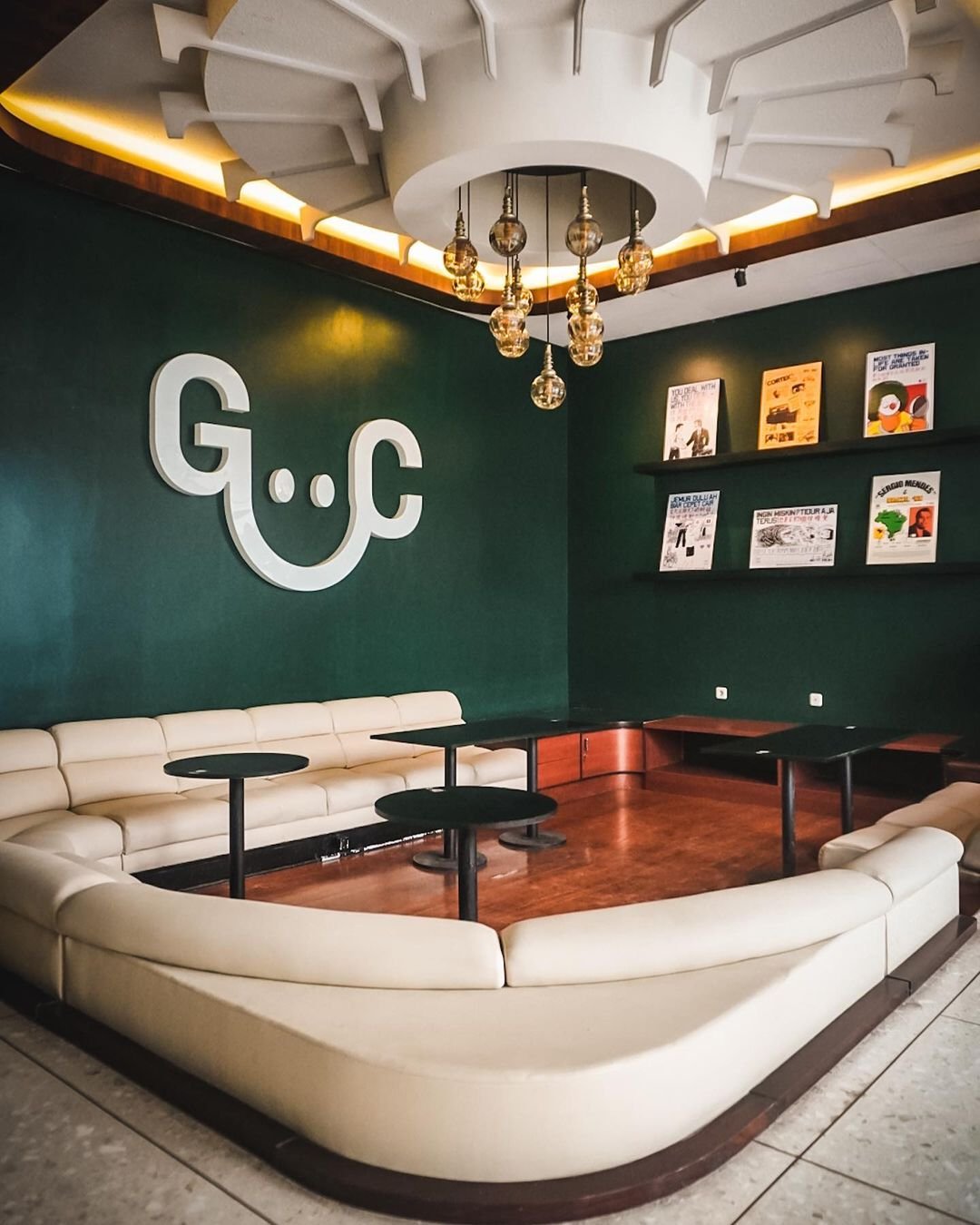 Another new coffee shop around Ciumbuleuit, you need to try is Grace Coffee & Space. A cool and comfortable place to chill and catch up with friends. The place has a unique interior that combines a vintage, classic, and modern concept. The beverages menu is variant, not only coffee but they also offer mocktails as an option.
Grace Coffee & Space
Jl. Ciumbuleuit No.112, Bandung
P: 0821-2664-4524
Instagram