Looking for a break from the city buzz? Why not rise above it all and explore Bandung's rooftop bars, cafes, and restaurants? Get ready to be impressed as we introduce you to the most captivating rooftop spots in the city. Offering a perfect blend of delicious food and scenic views, these elevated venues provide a serene escape without leaving the heart of Bandung. 
11 Top Rooftop Spots in Bandung / 11 Spot Rooftop Terbaik di Bandung
1.Akasa 360 Rooftop Bar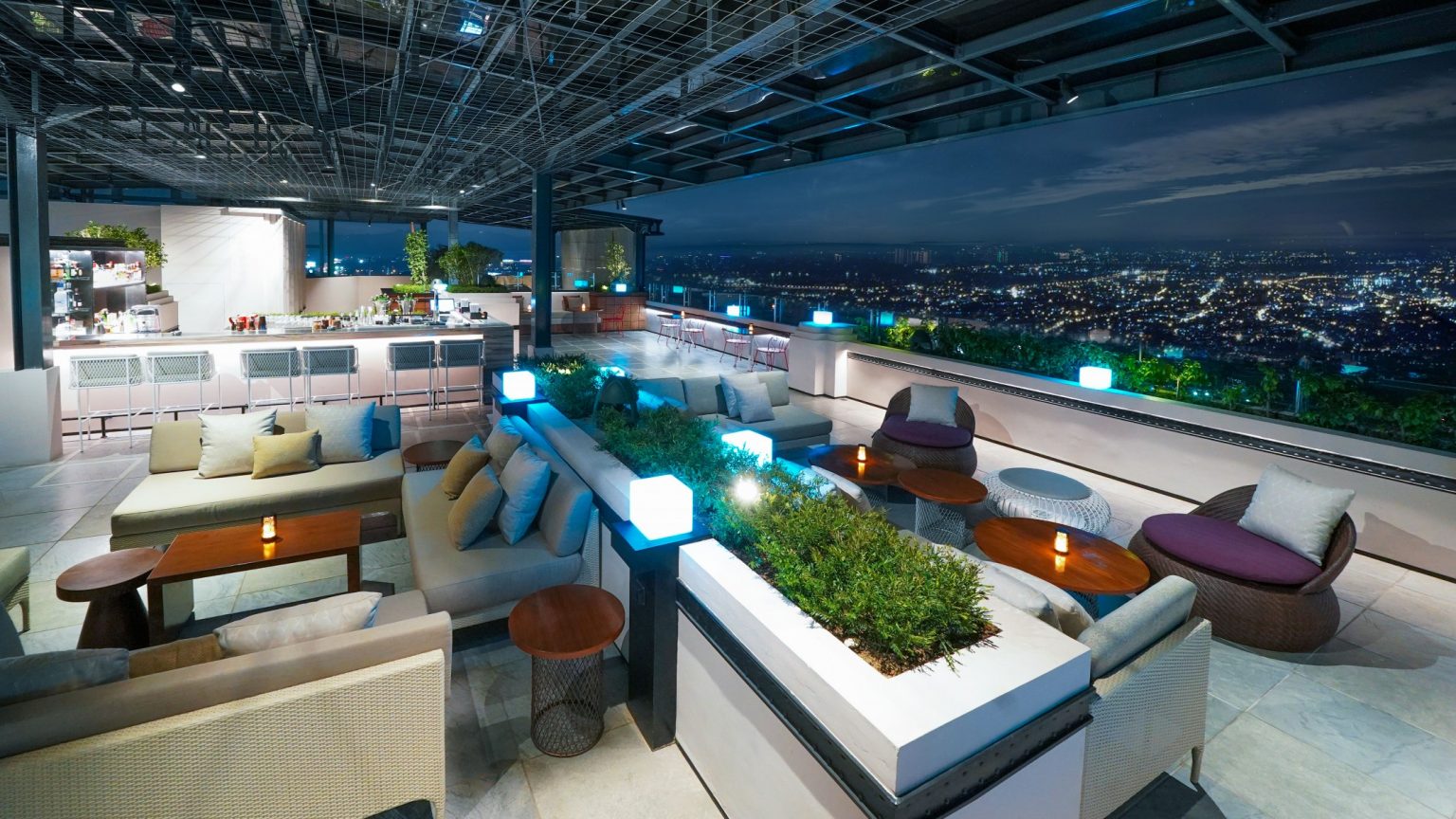 Akasa 360 Rooftop Bar stands out as the one and only rooftop bar that offers a 360° view surrounded by the beautiful city lights of Bandung. Serving tapas, drinks, a selection of the best cocktails, craft beers, and live music performances every Thursday through Saturday from 8 PM to 1 AM. It is the perfect place to enjoy a casual drink with friends, business partners, or just by yourself.
Akasa 360 Rooftop Bar 
Jl. Diponegoro No.27, Bandung
P: (022) 86038888
Instagram
2. The 18th Restaurant & Lounge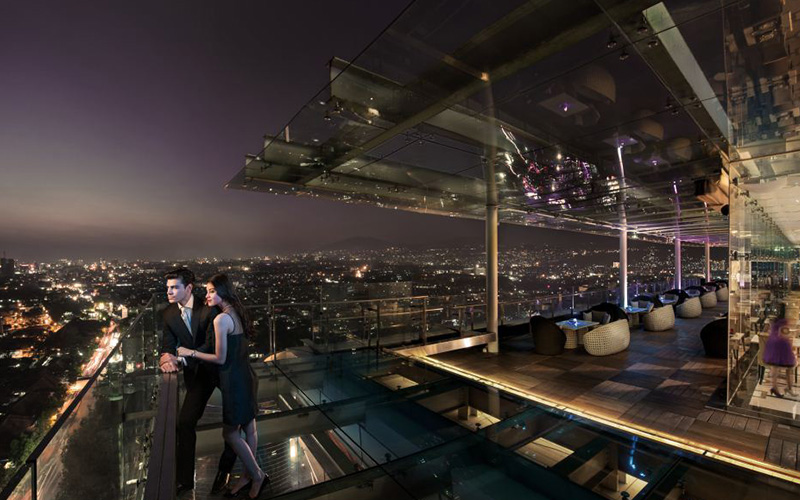 The 18th Restaurant & Lounge is the perfect answer for those craving a delightful spot to both dine and enjoy a stunning city view. It specializes in premium steak and grill, hand-crafted cocktails, and exclusive imported wine selections, all overlooking Bandung from its 18th level. It also serves as an ideal place for a romantic dinner.
The 18th Restaurant & Lounge
Jl. Gatot Subroto No.289, Bandung
P: (022) 84288288
Instagram
3. Vesper Sky Bar & Lounge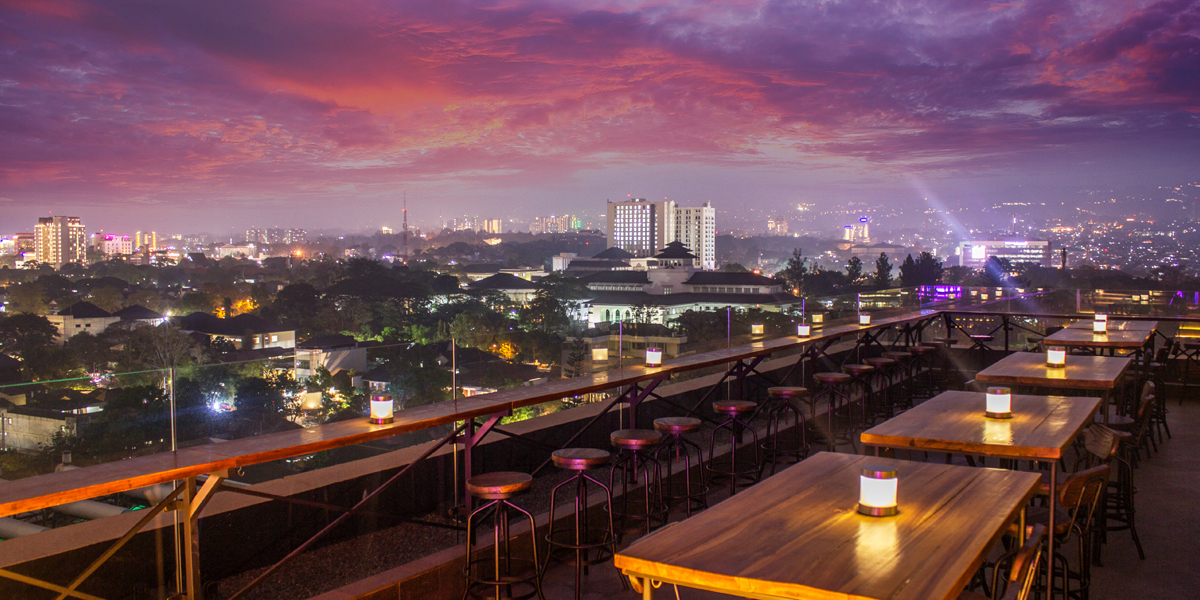 Perched high above the bustling streets, Vesper Sky Bar & Lounge offers an open-air rooftop bar with city views at a modern colonial hotel. The venue serves tapas and grilled bar snacks, as well as hand-crafted cocktails, providing a breathtaking panoramic view of the city skyline. The ambiance seamlessly combines sophistication with vibrant energy, creating an inviting atmosphere for patrons to enjoy.
Vesper Sky Bar & Lounge 
LLRE Martadinata St No.68, Bandung
P:  (022) 86012888
Instagram
4. Skyview Pool & Bar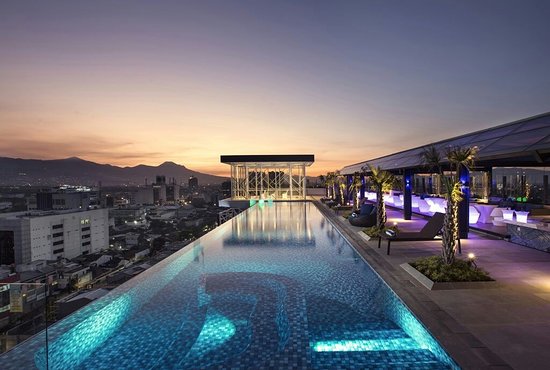 Skyview Pool & Bar is also a highly recommended rooftop destination, offering a captivating blend of a stunning infinity pool and rooftop bar. Alongside delightful food and beverages, they present enticing deals every Saturday night, allowing guests to indulge in an all-you-can-eat buffet experience.
Skyview Pool & Bar 
Jl. Lengkong Besar No.8, Bandung
P:  (022) 30008000
Instagram
5. Sage & Butter Rooftop Brunch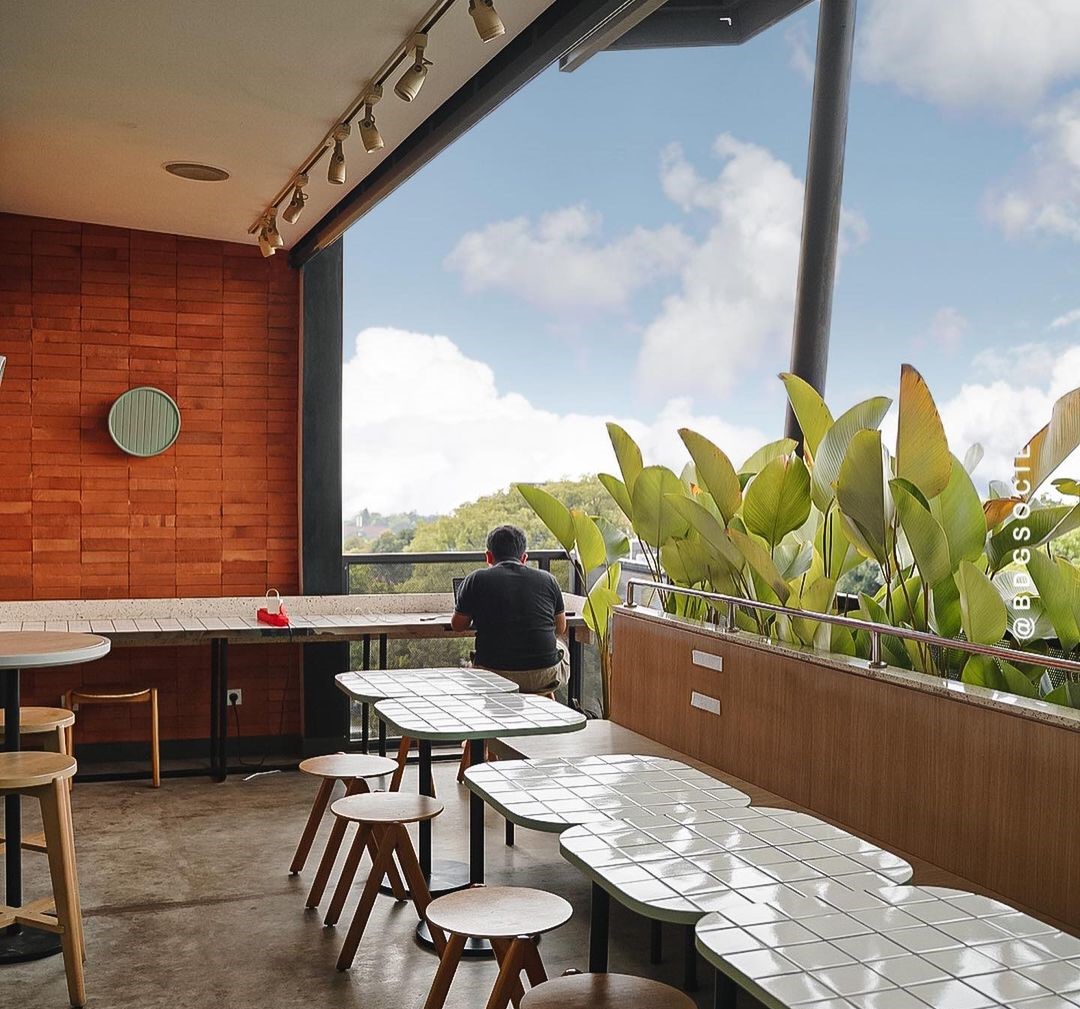 Sage & Butter is an aesthetically pleasing destination for brunch and casual hangouts. The interior is adorned with soft, earth-tone colors, creating a cozy atmosphere. Whether you seek a relaxing time in a rooftop setting or a space for remote work, Sage & Butter is the place to be.
Sage & Butter Rooftop Brunch
Jl. Dr. Setiabudi No.264, Bandung
P: 0821-2766-9050
Instagram
6. Lantai 9 Rooftop Bar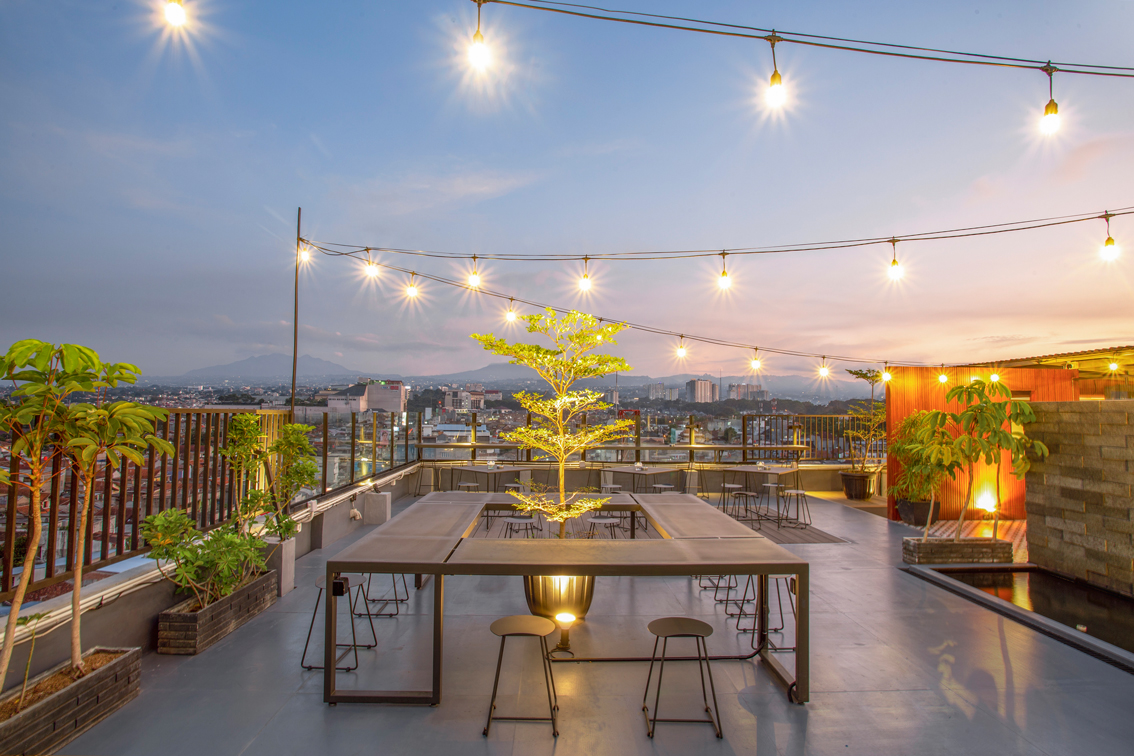 This bar adopts a minimalist concept with a modern style and offers the best sunset views in the city of Bandung. Especially on weekends, live music performances are ready to enhance the moment. Furthermore, Lantai 9 Rooftop Bar also provides an official English Premier League live screening.
Lantai 9 Rooftop Bar
Jl. Sukajadi No.16, Bandung
P:  (022) 82602060
Instagram 
7. Morning Glory at Rooftop Mitra Hotel Bandung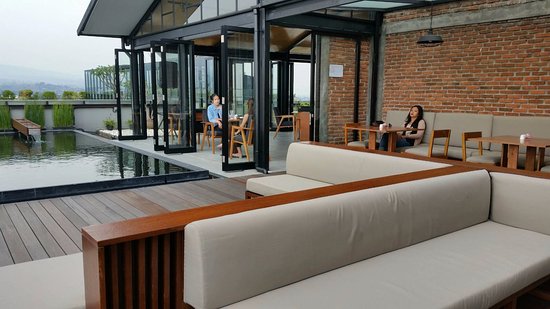 Situated on the sixth floor of the Mitra Hotel Bandung, Morning Glory offers a rooftop cafe that provides not only a beautiful city view but also a comfortable space. As soon as you enter the premises, you will be greeted with a wooden pathway and several black metal frames that are perfect for taking pictures of your OOTD!
Morning Glory at Rooftop Mitra Hotel Bandung
Jl. Supratman No.98, Bandung
P: (022) 7207245
Instagram
8. Goldstar 360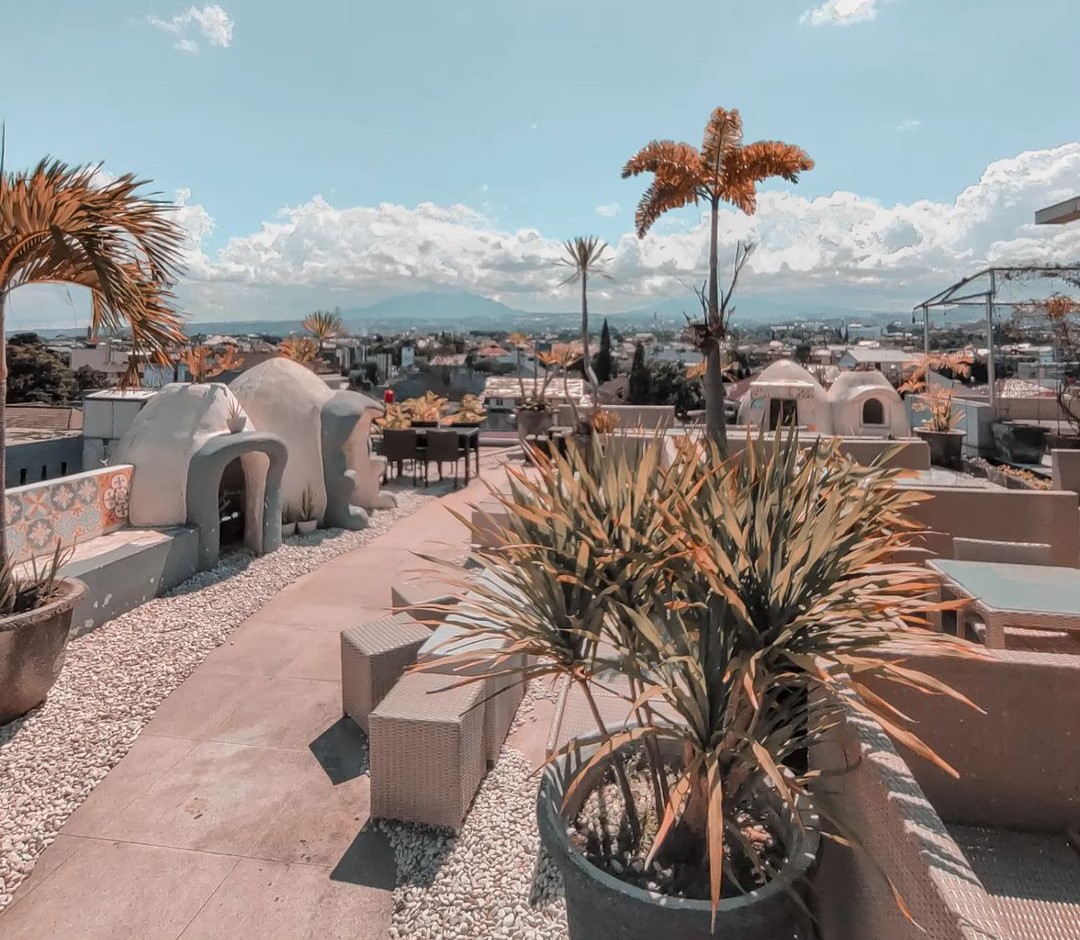 Goldstar 360 is truly one of a kind. This rooftop spot embraces the concept of Elysian Meraki. Complete with a 360° view of the city, this establishment has gained popularity among youngsters and rooftop spot enthusiasts. They also provide a billiard table on the premises for enhanced enjoyment.
Goldstar 360 
Jl. Dangdeur Indah No.2b, Bandung
P:  0812-8199-2700
Instagram
9. The Upperside Miko Mall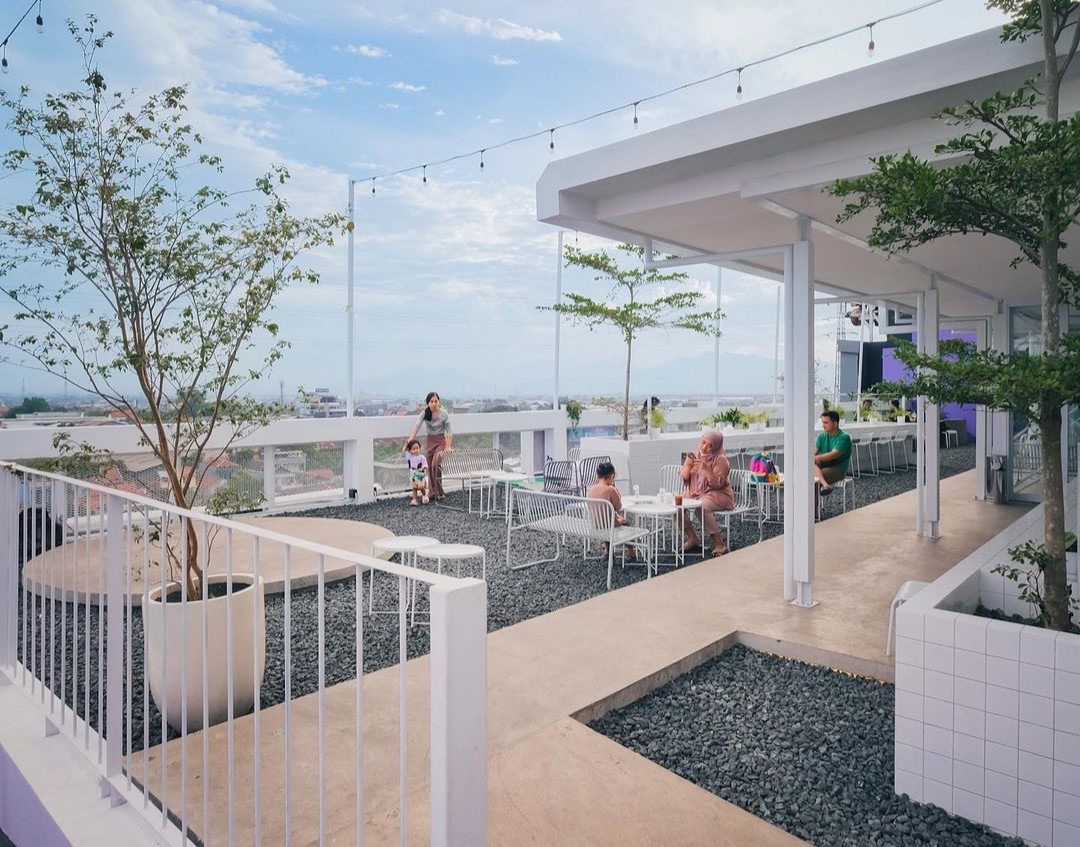 The Upperside at Miko Mall offers a cozy place to hang out with friends, providing ample seating options. Not only does it offer seats with a city view, but also a view of the high-speed railway train that passes by. For private meetings or special occasions, there is a VIP room, and for casual conversations with friends, there are also tribune seats available.
The Upperside Miko Mall
Jl. Raya Kopo, Bandung
Instagram
10. Orofi Cafe by The Valley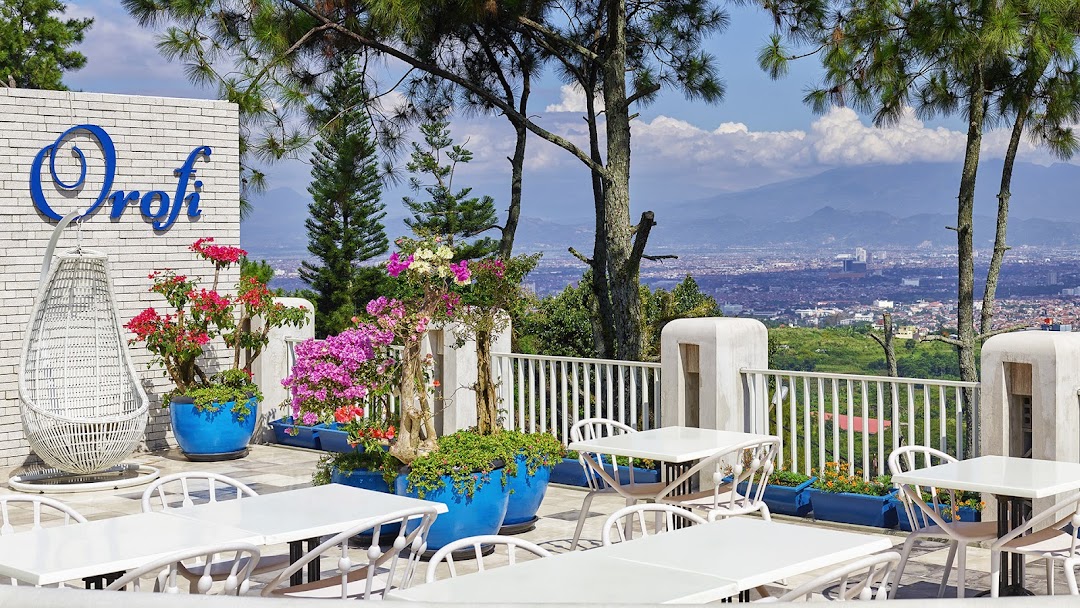 Hanging out in Orofi Cafe by The Valley feels like being transported to Santorini, yet still with a touch of Bandung vibes. The decoration features a delightful blend of blue and white color tones, contributing to a spacious ambiance with a particularly stunning view, especially during sunset. Orofi Cafe serves both traditional Sundanese cuisine and international dishes, including pizza and pasta, catering to a variety of preferences.
Orofi Cafe by The Valley
Jl. Lembah Pakar Tim. No.99, Bandung
P: (022) 2511450
Instagram
11.Bloof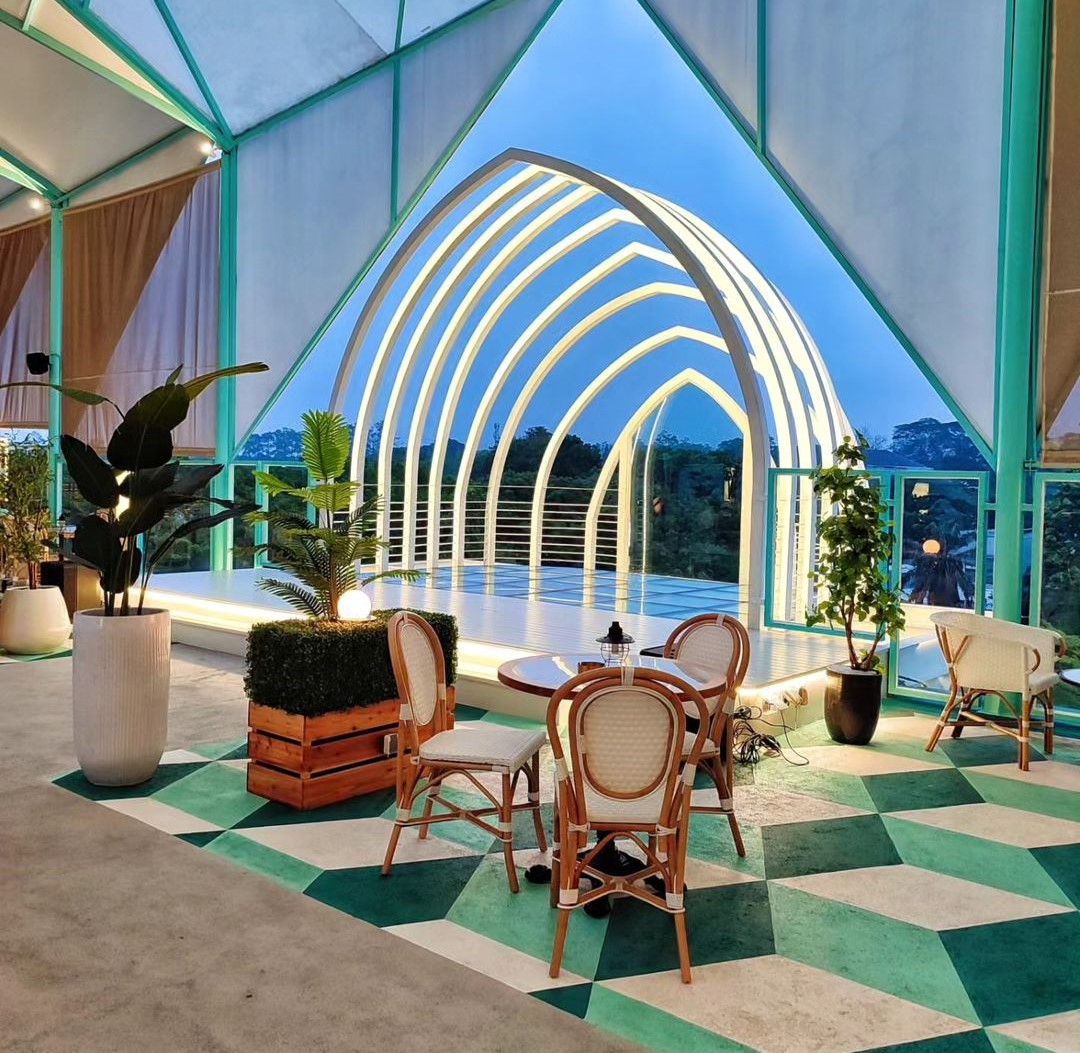 A recent addition to the rooftop restaurant scene, Bloof is nestled atop Hemangini Hotel. It's an ideal spot to dine with a special someone, family, or friends, all while enjoying the breathtaking view of the city. Bloof is known for serving undeniably excellent dishes and beverages. A fun fact worth noting is that the chef here has previously worked under the renowned Chef Gordon Ramsay.
Bloof
Jl. Dr. Setiabudi No.66, Bandung
Instagram