Not only for foodies, Bandung is also a little heaven for travelers as the city gives strong art and cultural atmosphere as well as a beautiful scenery. Here in the city we can find so many artsy and beautiful spots worth to visit while enjoying the cool weather of Bandung. To save your time, we list some of our favorite 'insta-worthy' spots for you to experience.
10 Instagrammable Spot in Bandung That's Worth Your Visit 
1.Hutan Menyala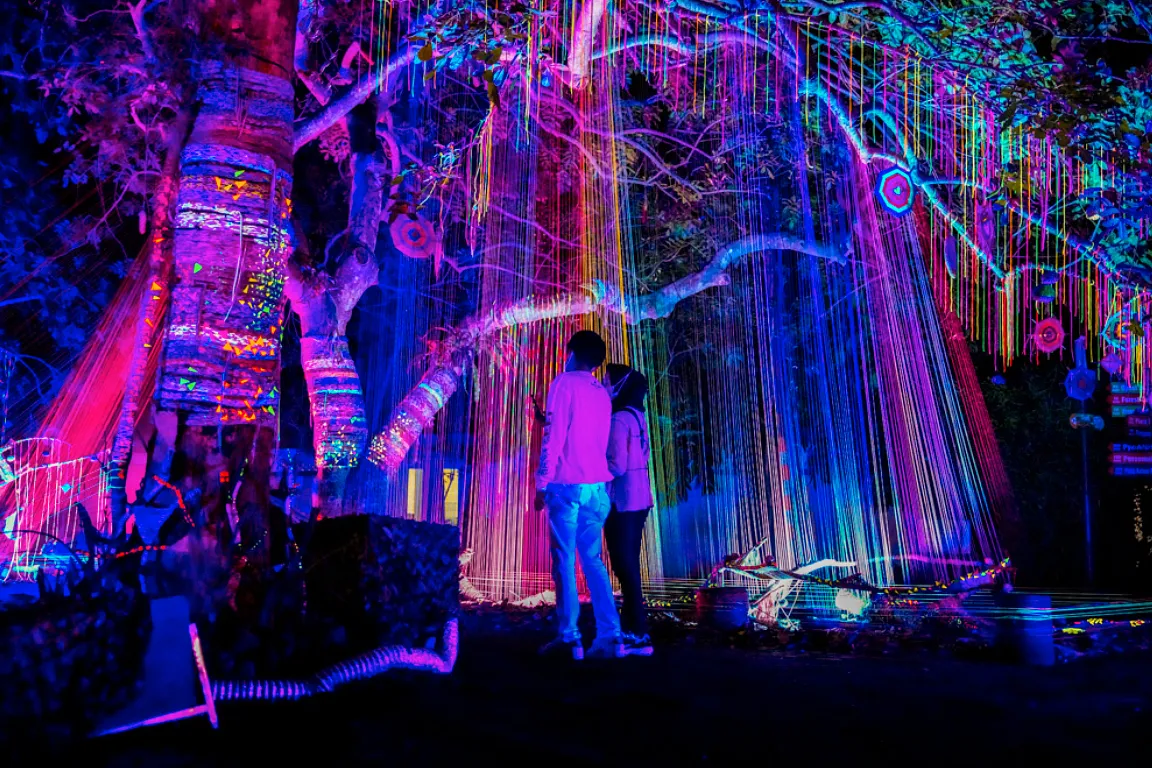 Feeling bored with the usual tourist destinations in the city? Head to Hutan Menyala for a unique experience. It offers a harmonious atmosphere with light displays, sound compositions, and digital projections. Capture magical and aesthetic photos for your Instagram here.
Hutan Menyala
Jl. Maribaya No.KM. 3, Bandung
Instagram
2. Orchid Forest Cikole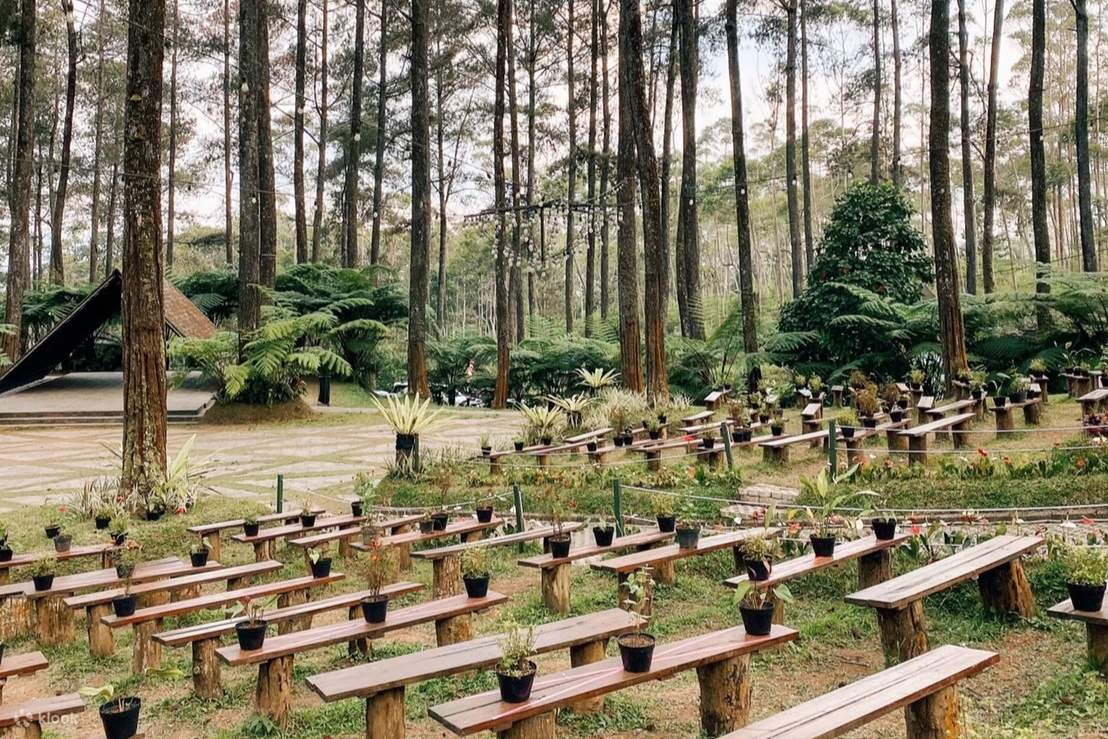 Amidst a plethora of orchid varieties, this enchanting haven offers Instagrammable moments against a backdrop of lush forests. From the allure of daytime shots capturing nature's splendor to the truly miraculous charm that emerges in the magical nighttime views, Orchid Forest Cikole stands as an Instagram paradise. 
Orchid Forest Cikole
Cikole, Bandung
P: 0811-2221-284
Instagram
3. Hello Summer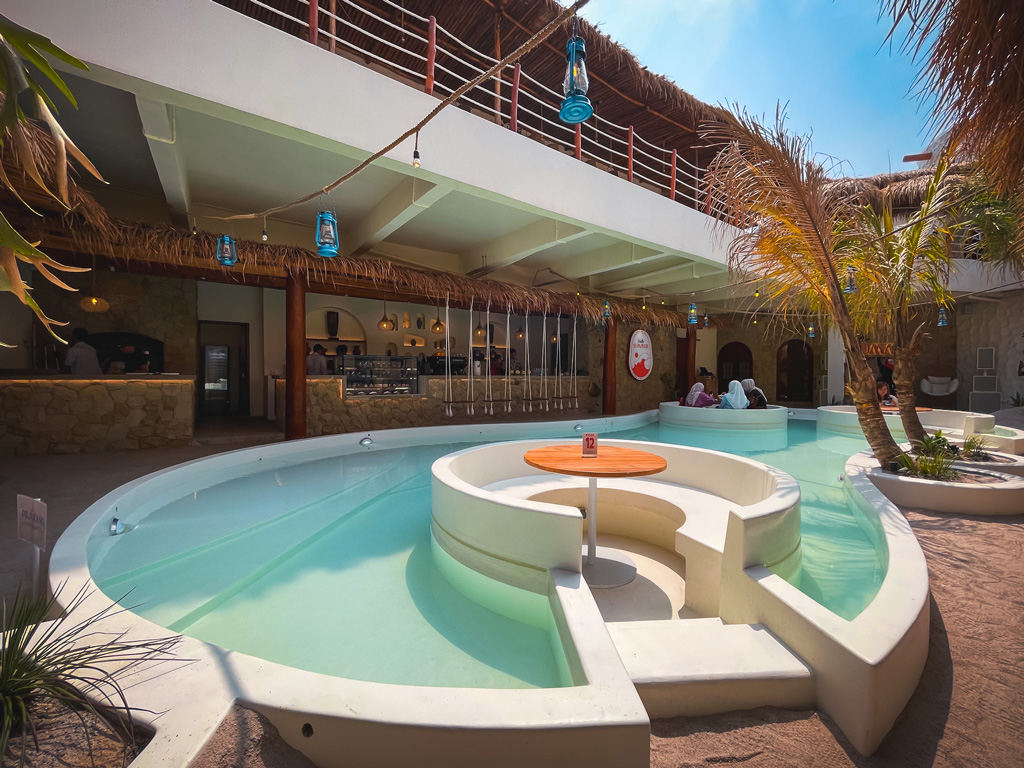 Capturing the perfect beach vacation-inspired picture for your Instagram feed no longer requires a distant journey. Hello Summer embodies the complete essence of summer vibes within its expansive space. Embrace the opportunity to snap cute OOTD pictures, making it the perfect location for your next summer-inspired Instagram post.
Hello Summer 
LLRE Martadinata St No.89A, Bandung
P:  (022) 63196027
Instagram
4. San Gimignano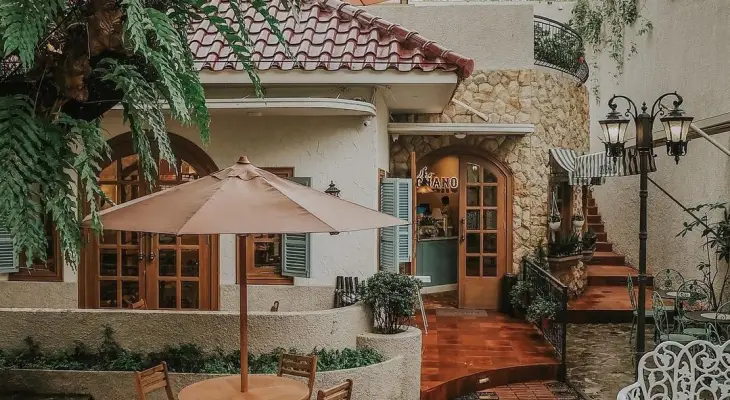 San Gimignano boasts an Italian street within its premises, making it an ideal place not only to hang out but also to capture a cute picture with its unique concept. The charming ambiance of this Italian-inspired setting transports you to the streets of Italy, providing a picturesque backdrop for your photos. 
San Gimignano
LLRE Martadinata St No.89, Bandung
Instagram
5. Dago Bakery Punclut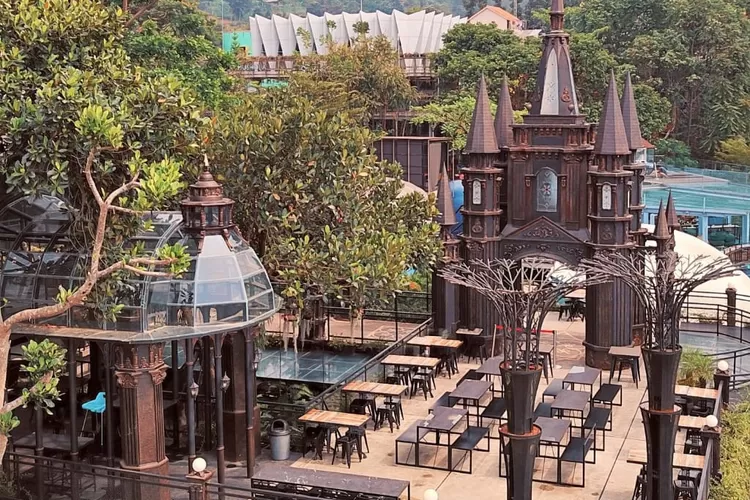 This bakery and cafe boast a captivating concept with tower-like structures reminiscent of a castle. Nestled in an advantageous location, Dago Bakery Punclut not only serves delectable treats but also offers a beautiful city view, creating a picturesque backdrop for your photos. The establishment features numerous charming spots, allowing you to capture the unique blend of architectural charm and scenic beauty.
Dago Bakery Punclut
Jl. Pagermaneuh No.57,Bandung
P:  0812-2088-8793
Instagram
6. Sarae Hills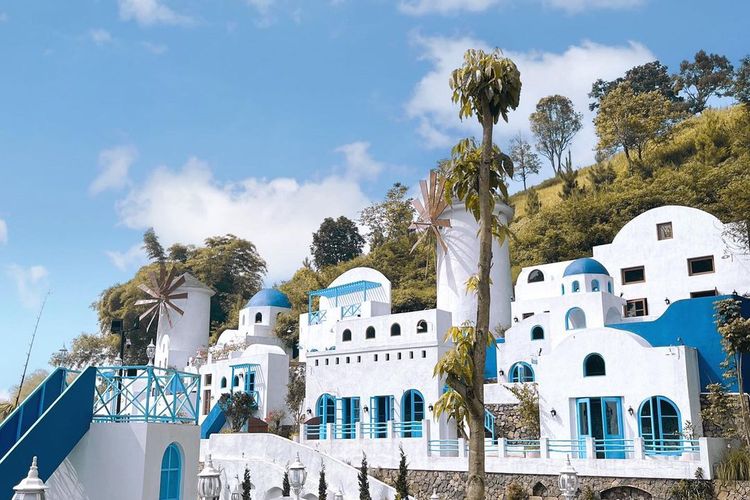 Spanning over 2.5 hectares, Sarae Hills features a variety of captivating and Instagrammable photo spots. Moreover, it boasts landmark spots that serve as iconic representations of several countries around the globe. From the Eiffel Tower in Paris and the Statue of Liberty in America to the Sphinx in Egypt, Santorini, the Colosseum in Rome, and many more
Sarae Hills
Jl. Pagermaneuh, Bandung
Instagram
7. Renganis Suspension Bridge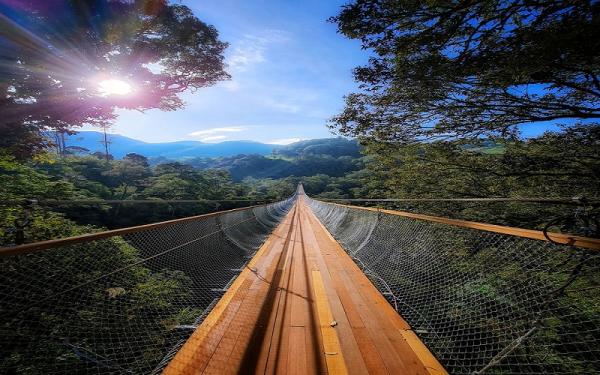 Rengganis Suspension Bridge stands as an impressive tourist gem, showcasing the longest suspension bridge in Southeast Asia against a backdrop of awe-inspiring natural vistas. The bridge itself offers more than just a structural marvel; it provides a perfect setting for capturing moments and relishing the cool, mountainous air amid the enchanting beauty of the surroundings.
Rengganis Suspension Bridge
Patengan, Bandung
Instagram
8. Kiara Artha Park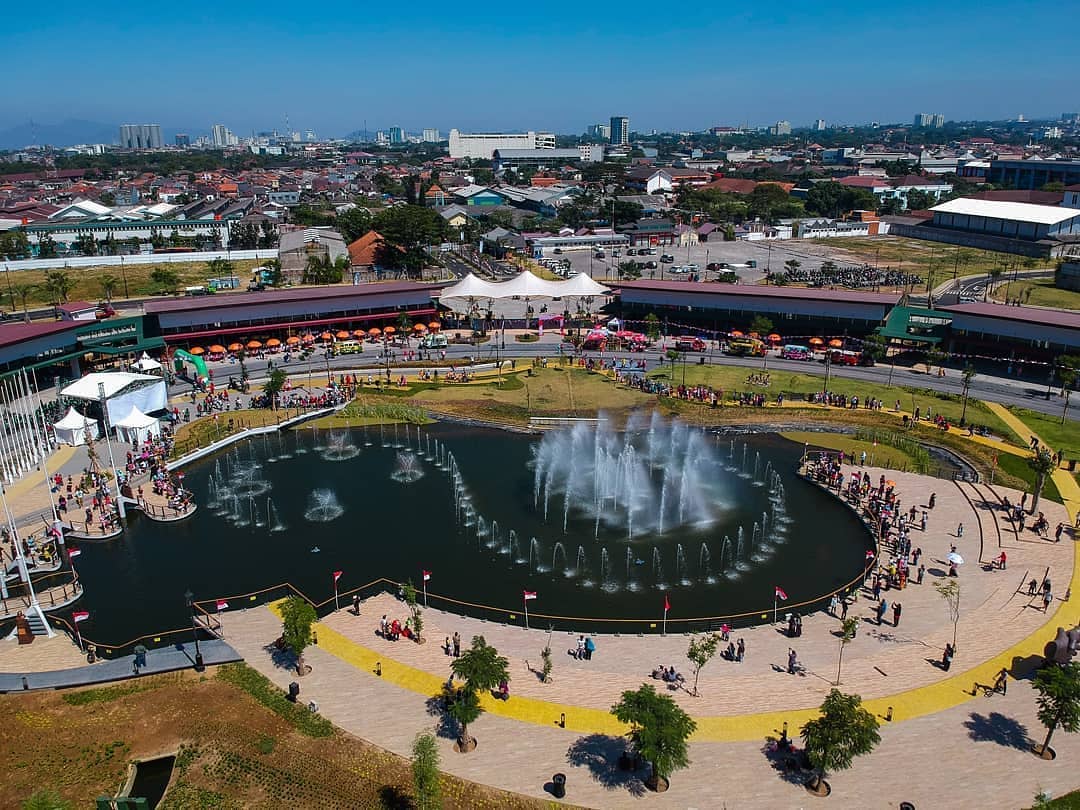 Kiara Artha Park can be considered a one-stop destination for capturing cool pictures, boasting an expansive area and various concepts for each spot. This park offers a variety of Instagrammable and stunning photo locations, including the Dancing Fountain, Korean Village, Asia Africa Park, European Train, and more.
Kiara Artha Park 
Jl. Banten, Bandung
Instagram
9. Berg Puntang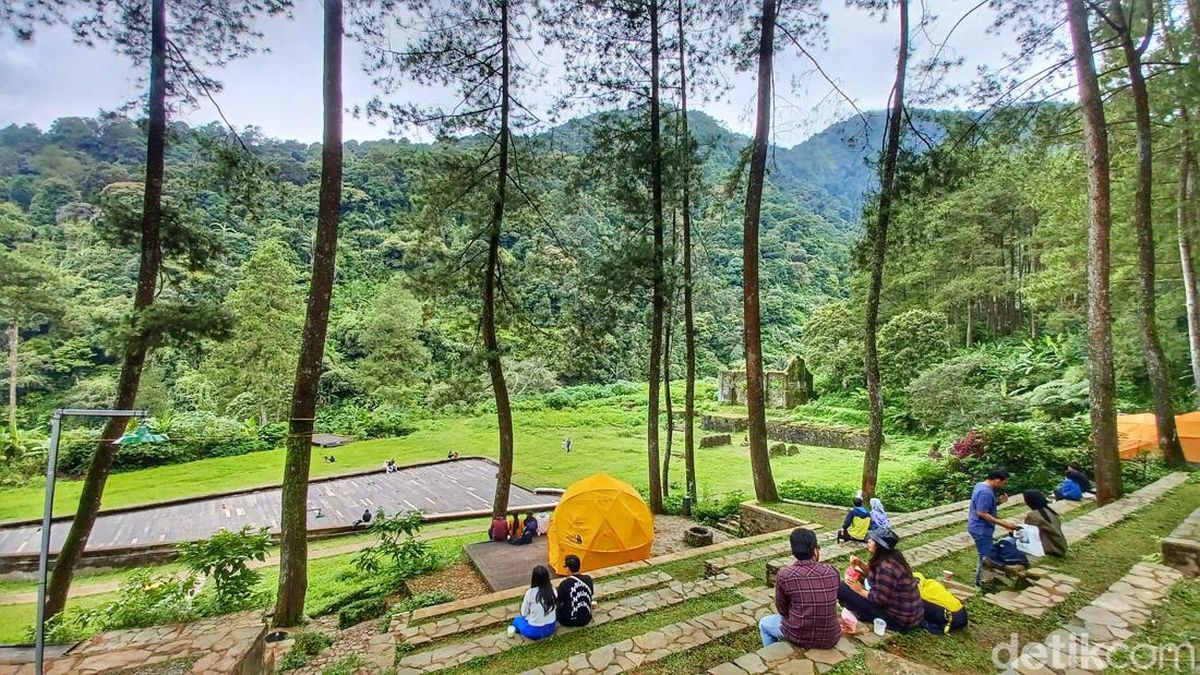 Berg Puntang is nestled near the camping ground of Gunung Puntang, providing a picturesque coffee stall with an Instagrammable view for your coffee experience. With lush greenery as the backdrop, this coffee shop features a layout resembling grandstands facing the historical location. Savouring a cup of coffee here, the treat includes captivating views of Love Lake and the Malabar Radio Station, creating perfect Instagrammable moments amidst nature's beauty. 
Berg Puntang
Jl. Gn. Puntang, Bandung
Instagram
10. Tangkal Pinus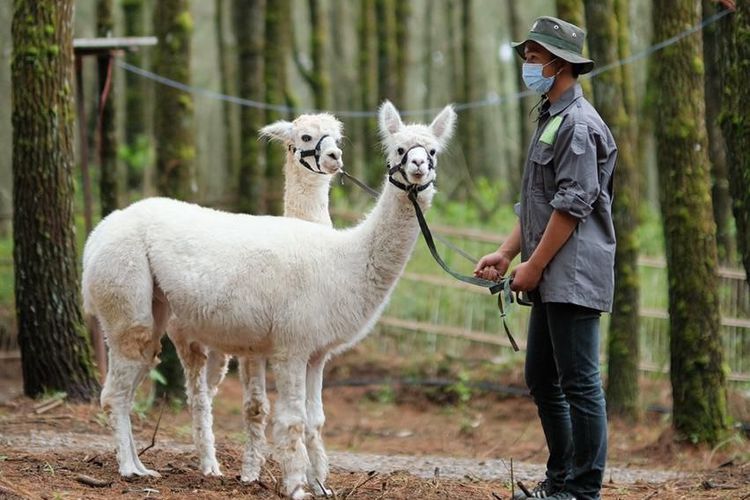 Tangkal Pinus provides a soothing retreat, evoking a healing atmosphere owing to its location amidst the serene pine forest. The venue includes a café where sitting in the outdoor area is highly recommended. Here, you not only get to enjoy the tranquility of the surroundings but also have the unique opportunity to interact with and capture pictures with two charming alpacas. 
Tangkal Pinus
Genteng, Bandung
P: (022) 63209004
Instagram