After more than 2 years of being closed due to the pandemic that hit the world, Galeri Indonesia Kaya has beautified itself and is back to greet art connoisseurs in #GIKwajahbaru. Located on the 8th floor of West Mall Grand Indonesia, the Rich Indonesia Gallery (GIK) is the first and only public space in Indonesia that combines educational and digital multimedia concepts to introduce Indonesian culture in a fun way, open to the public, and free of charge .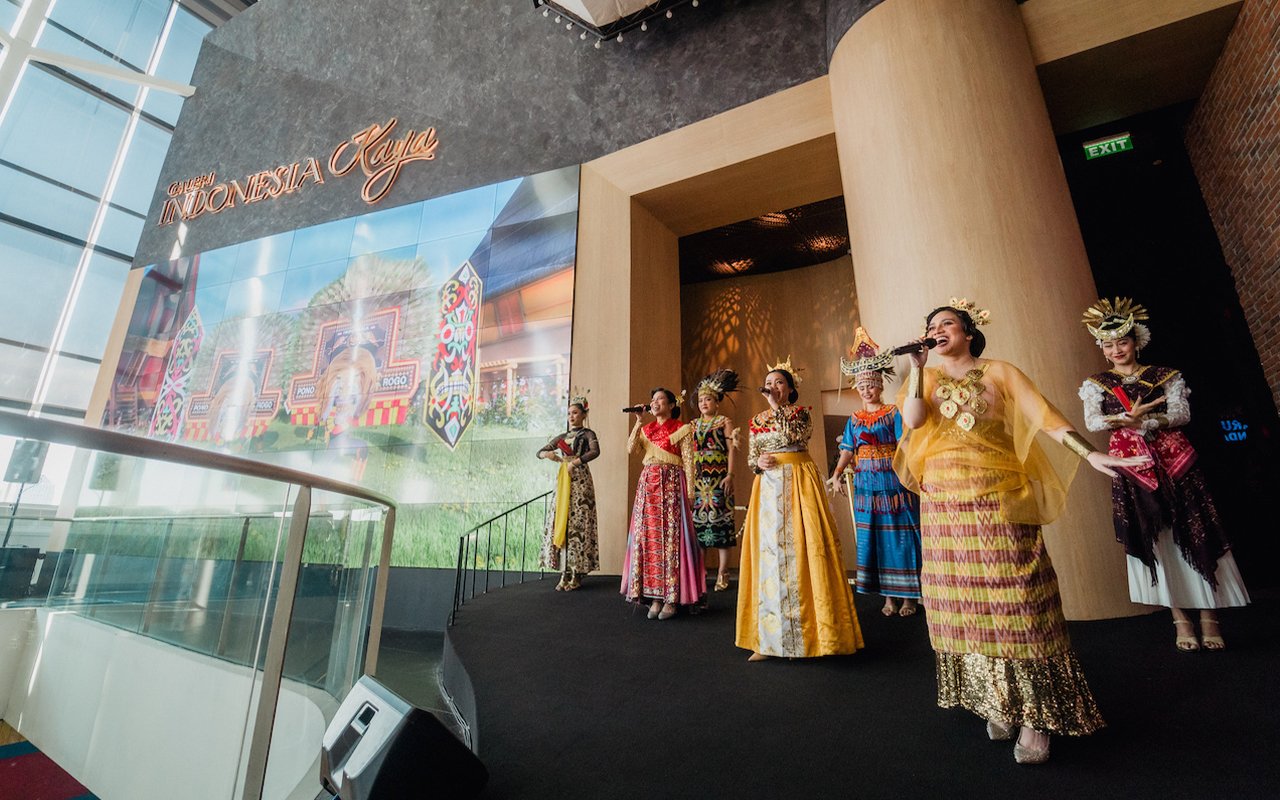 The Rich Indonesia Gallery is a form of Bakti Budaya Djarum Foundation's commitment to continue to introduce and preserve Indonesian culture, especially to the younger generation so they don't lose their identity as Indonesians. Since it was inaugurated in 2013, GIK has become a home for Indonesian creative arts workers to display their various works. GIK has been visited by more than 600,000 visitors and held more than 2,000 shows combined with contemporary concepts. During that time, more than 500 arts workers were involved in various artistic activities such as dance, theatre, monologues, musical performances, literary appreciation, cultural visits, and so on. However, the pandemic that has hit Indonesia since 2020 has forced this public space to be closed in line with government regulations governing the closure of restaurants, cinemas, museums, theaters and other public spaces as an effort to prevent transmission of the coronavirus.
"The pandemic that has hit the world has forced many stage performing arts events to be cancelled. However, this situation encourages us to be creative in displaying various activities themed #DiRumahAja into the medium of virtual space (online) and encourages arts workers to adapt to this new habit so that the performing arts industry ecosystem can survive. This opportunity is also a moment for us to carry out renovations to beautify the Indonesia Kaya Gallery so that we can appear with a new face that gives freshness in the creative world of Indonesian performing arts. The reopening of GIK is also inseparable from the support of art workers, media partners, and Indonesian art lovers who are patiently waiting for #GIKmukabaru," said Renitasari Adrian, Program Director of Galeri Indonesia Kaya.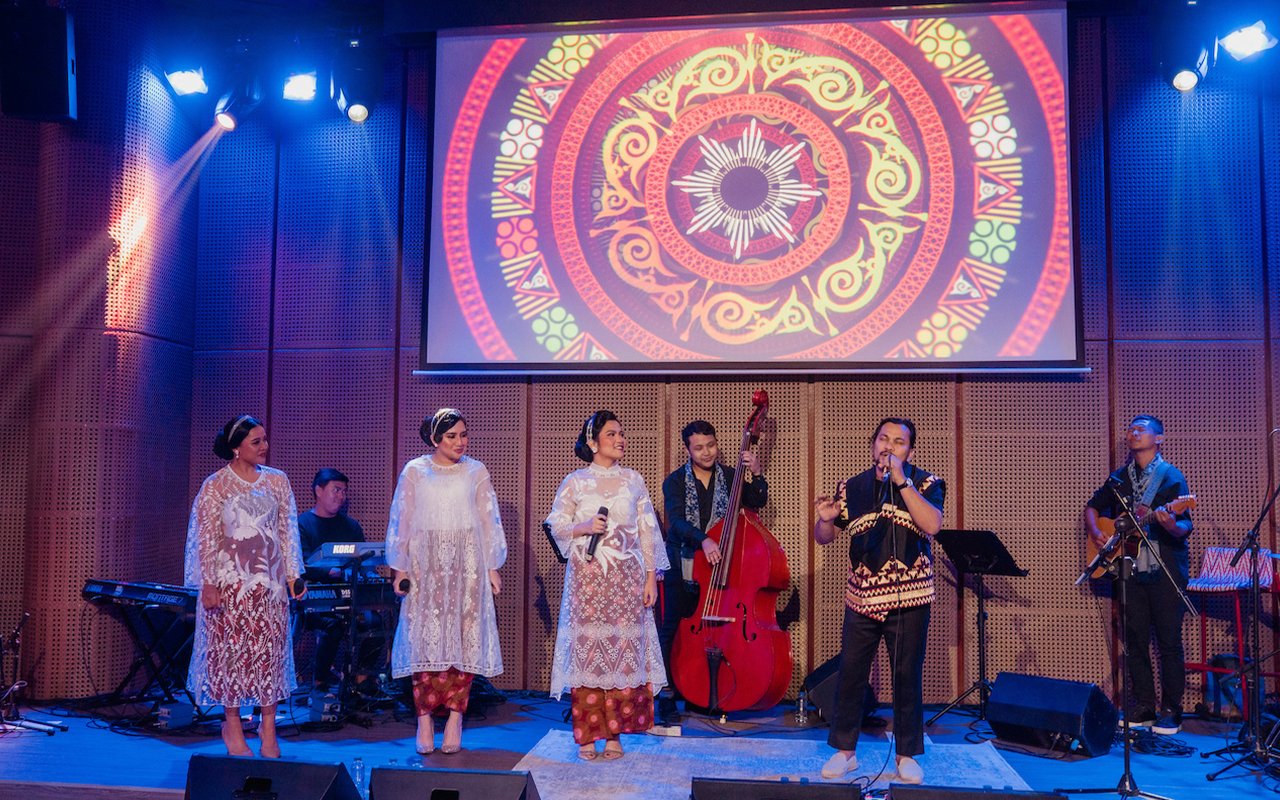 Present as a cultural stage, GIK provides an art performance space in the form of an auditorium where artists can carry out various activities such as workshops, dances, theatre, monologues, musical performances, literary appreciation, film screenings, and so on. This auditorium with a capacity of 150 people is supported by modern facilities as a means for artists and the general public to present various Indonesian arts and other activities free of charge, including visitors and spectators. Every artist has the same opportunity to use the auditorium, both for rehearsals and for performances.
The GIK auditorium is equipped with a 13x3m stage with three screens equipped with a main projector of 10,000 lumens and a supporting projector of 7,000 lumens, a sound system with audio power reaching 5,000 watts, accompanied by moving LEDs on the stage. To be able to use all of these facilities, the community only needs to send program and activity proposals with an Indonesian theme to the GIK team. The curation process as well as the arrangement of staging and promotion schedules are handled directly by the internal team to then select programs that are in accordance with the GIK concept.
"Apart from being usable by the general public, GIK also presents featured shows which are held every Saturday at 15.00 WIB and will be broadcast the next day via the IndonesiaKaya YouTube account. This is one of our missions so that art connoisseurs who are outside Jakarta and its surroundings can still witness various performances at GIK virtually," explained Renitasari.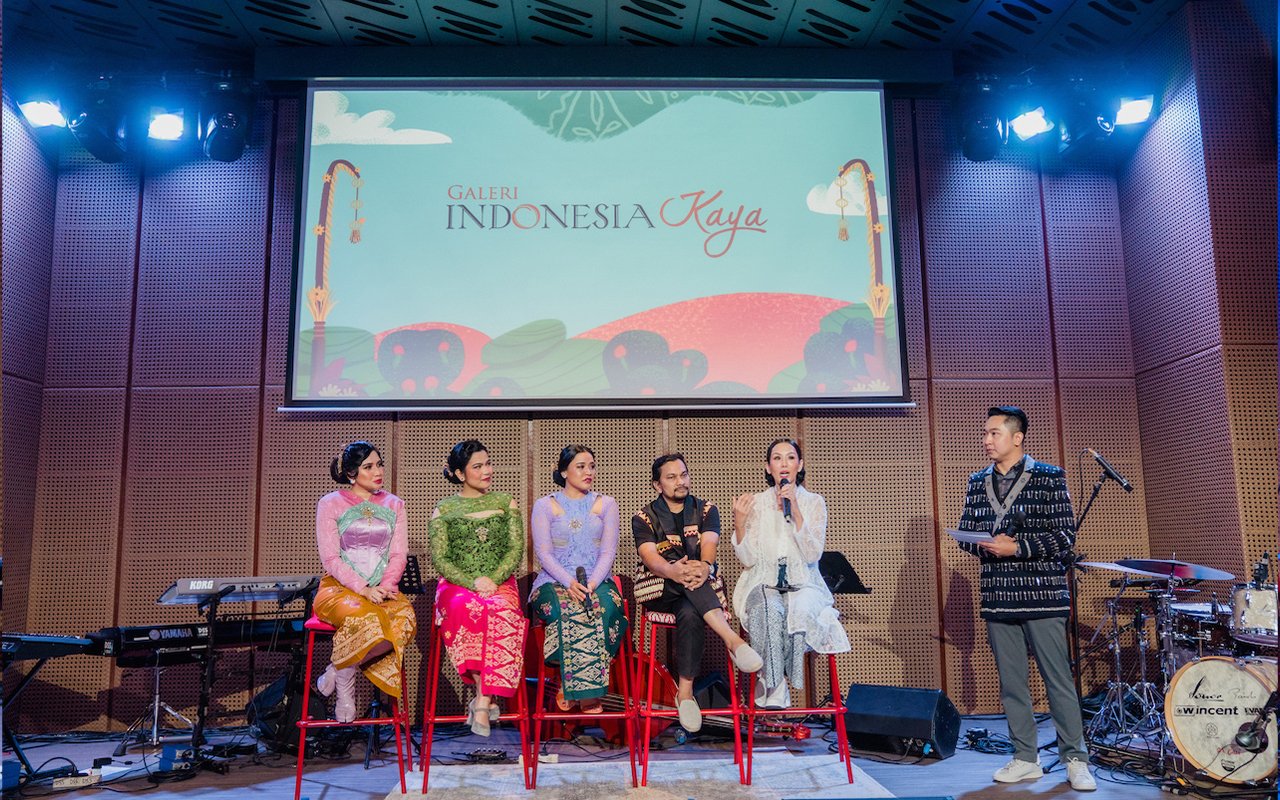 GIK exists as a cultural platform that creative communities can use to present their works to the public. This is a form of support to create and develop more creative people in Indonesian society, especially among young people. Many young artists and art communities have started their careers and were born from the GIK stage to give new nuances to the world of Indonesian performing arts, including singers Naura and Neona, choreographer Ufa Sofura, and others. In addition, through the Creative Space Program, there are various communities of young artists in various regions who for the first time have the opportunity to present their work at GIK and be watched by the public, such as Flying Balloons Puppets from Yogyakarta and others.
In addition to displaying the diversity of Indonesian culture on the cultural stage of the auditorium, this GIK design concept still elevates Indonesian characteristics in interiors with contemporary rattan touches with shoots of bamboo shoots and cape flowers, machete motifs (on the ceiling). Various new applications are presented in the form of projection mapping with interactive and fun sensor technology. Overall, there are 7 applications that are inspired by the diversity of Indonesia's riches, including: Unite, Harmony with the Rhythm, Sajian Rasa, Arundaya, Our Story, Arungi, and Pesona Alam (information attached).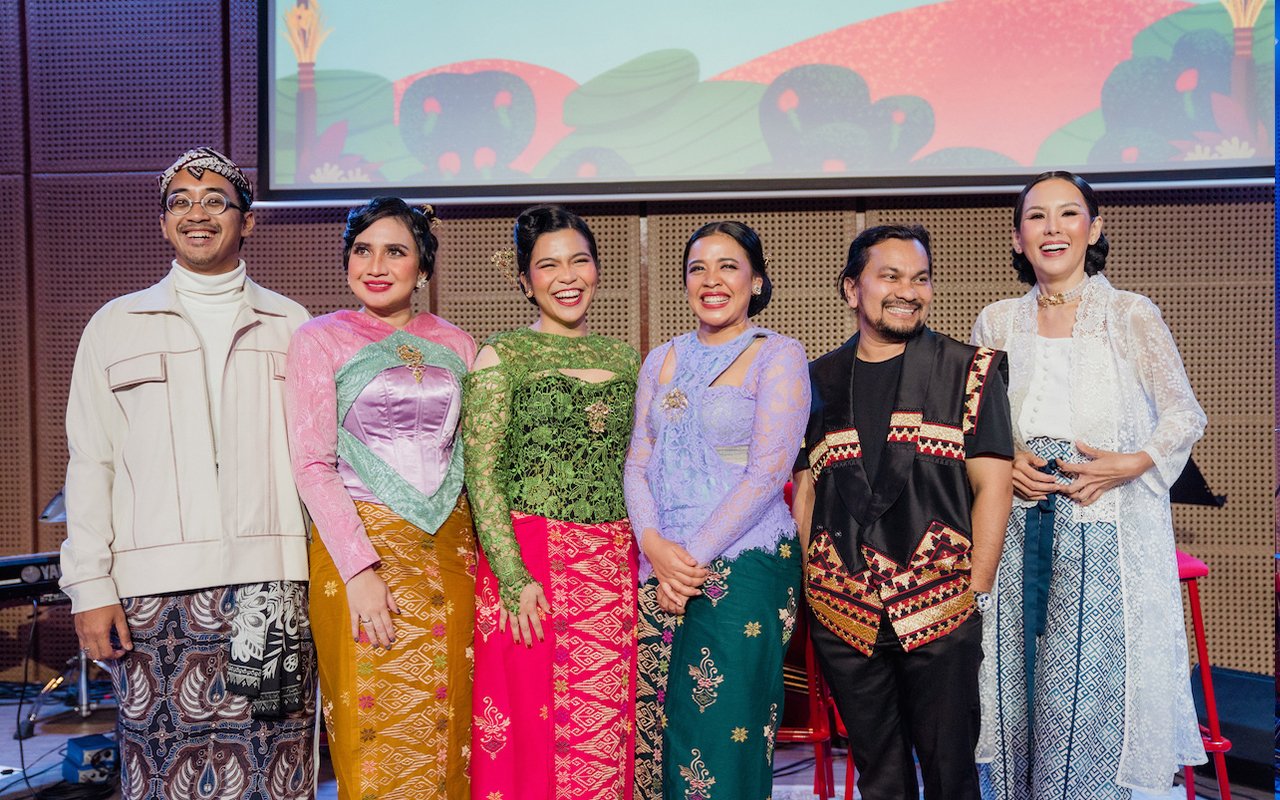 In accordance with the big theme of GIK's new face concept, art connoisseurs are presented with the theme Bhinneka Tunggal Ika which will color the show throughout this May. For the reopening event as well as the first performance, GIK presented Tompi, Sri Panggung, and Danang Suryonegoro. Sri Panggung is a female vocal group (trio) formed from various programs organized by Indonesia Kaya. Consisting of Galabby, Louise Monique, and Jessica Januar, all three work as singers and stage artists, and are also involved in the Nurbaya Musical Series and Payung Fantasi.
The atmosphere was also touched when the screen displayed various Indonesian artists who had appeared at GIK but had passed away, including Mpok Nori, Pak Raden, Laila Sari, Glenn Fredly, Sapardi Djoko Damono, Ayu Bulantrisna Djelantik, Elly Kasim, Nano Riantiarno, Rusdy Rukmarata, and Carlos Saba.
Ratna Riantiarno as the founder of Teater Koma said, "The new face of Galeri Indonesia Kaya is extraordinary. Tompi's performance was extraordinary, Sri Panggung was also extraordinary. All very good and entertaining. We have to do events like this more often." The same thing was also expressed by Erwin Gutawa as the composer "After watching this program, I am even more proud to be Indonesian. As for Galeri Indonesia Kayaya, we continue to support Indonesian art and culture, because through art and culture, the Indonesian people will be far greater."
"Over the years, GIK has become a cultural stage for artists and the creative community and in the span of 10 years since it was inaugurated, we have lost various artists who had the opportunity to present their work on this GIK stage. Hopefully, with the presence of #GIKmukabaru, it can encourage various creative communities to create new ideas and develop more creative people in Indonesian society," concluded Renitasari.