Novi Ani Agusni, Director of Sales and Marketing, Aryaduta Bandung has a plenty of experiences in the hospitality industry. In the daily basis, Novi juggles the sales and marketing departments to meet outstanding service and memorable experiences for guests.
We sat down with Novi who is a seasoned hotelier with in-depth market knowledge and an excellent track record in sales for an exclusive interview where she shares her experiences and her great plans for the hotel.
Q: How did you work in the hospitality industry?
A: The first time I started working was as a waitress. At first, I wanted to go on a cruise. Then I didn't make it, then I ended up going to the hotel. My first basic training was in waitressing because when I was at school I learned F&B service.
Q: But, was it your own dream to work in the hotel?
A: Not really, to be honest, I wanted to be a police officer, a policewoman. Ever tried to enroll in the Police Academy, but failed.
Q: Then how did your story become a salesperson in the hotel?
A: Back when I was still a waitress, I talked a lot with guests. From there I started to love sales. At that time I was already thinking "One day I have to be a salesman". Then after the waitress, I went up to become a guest relation officer. So there I learned more about how to relate and how to handle various types of guests. It's understandable that every guest is different. For me, it's a fun thing anyway. During that time, I was tested a lot on how to deal with guest A and guest B.
Q: What is the most important character a salesperson must have?
A: Humble to everyone. The client certainly wants a lot. We must be able to drive the client so that between the hotel and the client an agreement is reached that benefits both parties.
Q: What was the lowest moment in sales?
A: During covid. All ways were done. We tried to cooperate with vendors - food vendors, we sold frozen food, delivery orders, etc. The point when you had to rack your brains to bring in revenue.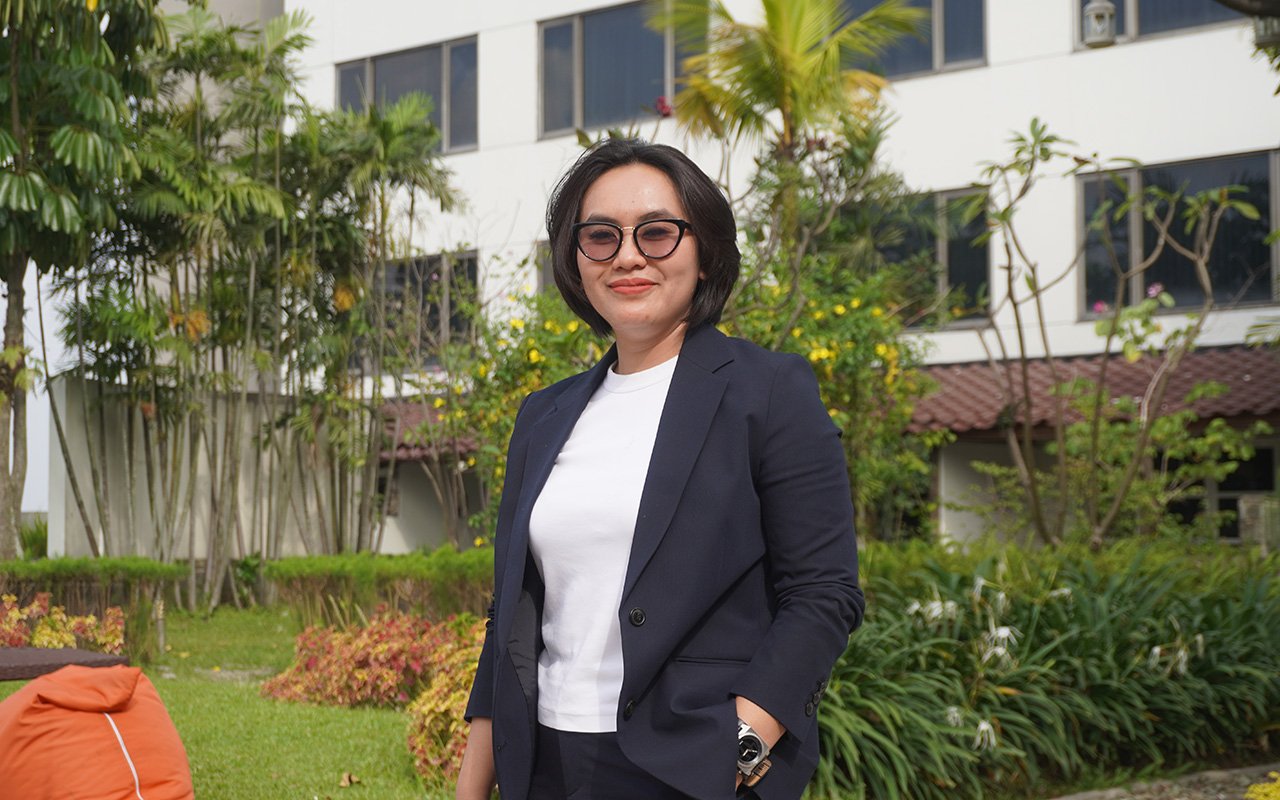 Q: When you first accepted a position at Aryaduta Bandung, what did you see from this hotel?
A: The image, yes. Building the right image again even though the name has changed from Hyatt to Aryaduta, the quality is still the same. The product is still the same and still good. And those people didn't know that.
Q: What potential do you think this hotel has?
A: There is still a chance for this to compete with five-star hotels. The product is still good even though the hotel is considered a legend. Aryaduta Bandung is one of the hotels with the biggest rooms in this city. All of our rooms are also equipped with a bathtub. When I first entered, my biggest challenge was building accounts that existed before Aryaduta Bandung. Thankfully, these accounts have now started to return.
Q: I think many people still don't know. What are the facilities at Aryaduta Bandung?
A: Actually, we want to have a mini zoo. We've started. The existing facilities are a tennis court, croquet, futsal are also available. It's just now being rejuvenated. In Bandung, only Aryaduta Bandung has a helipad. Aryaduta Bandung is also the only hotel in the city center that has an outdoor garden area this size. At the moment we are continuing to push so that people know about it.
Q: What are the future plans for Aryaduta Bandung?
A: What's new, we'll have a counter for children where they can check in by themselves. The meaning of check-in itself is the check-in process. They still come with their parents, but they will experience the check-in process. We want them to feel at home. Apart from that, Aryaduta Bandung also has a kids thematic room which will definitely make the kids feel more comfortable.
Q: What else is Aryaduta Bandung planning?
A: We plan to open a cafe in the area that used to be Cha Yun Restaurant. The cafe will be present every night. While on weekend mornings we will provide breakfast there. Because the area is on the side of the road, we hope it can attract guests from outside who are exercising and passing in front of the hotel. Access is also easier because there is no need to go to the lobby area.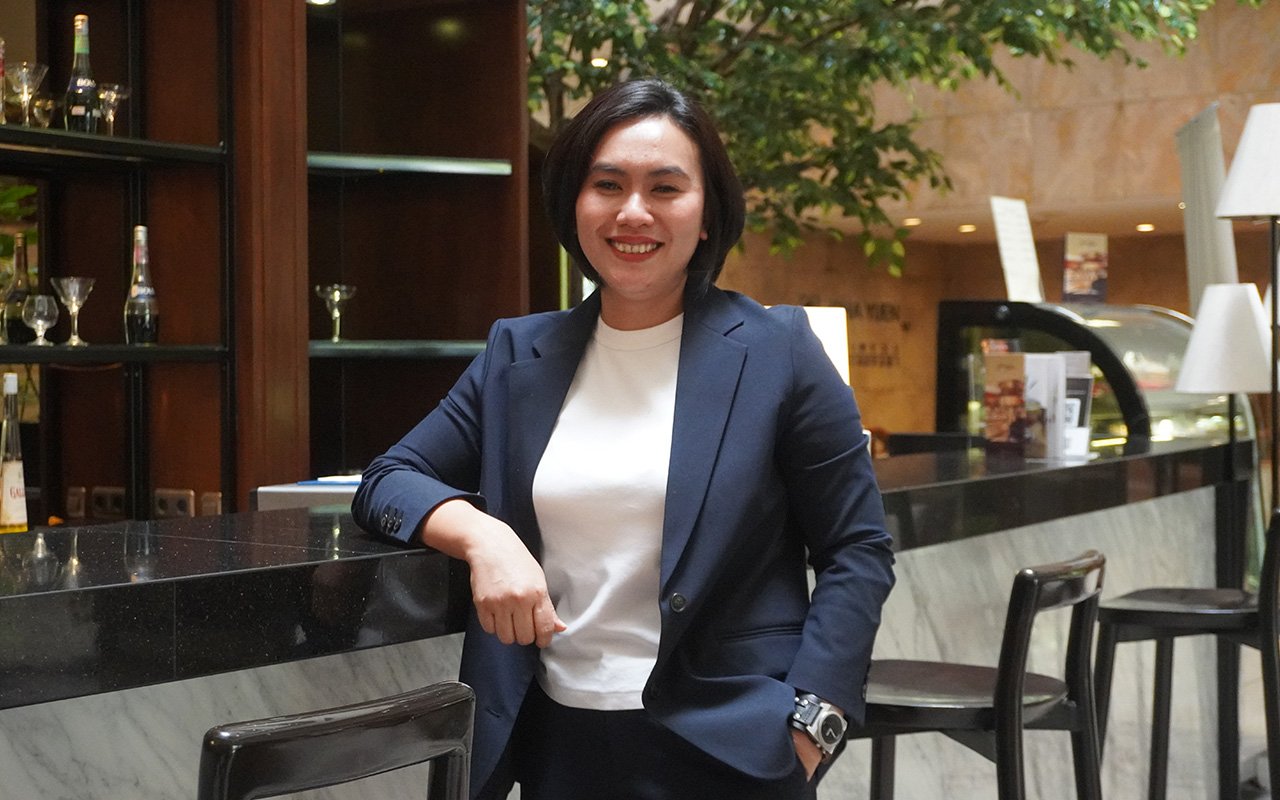 Q: Then, what are your personal plans for the future?
A: My target actually wants to have my own business. I don't want to work for someone. But, I also want to be in the General Manager position first. Yes, a maximum of two years. As for my personal business, I want a relaxed restaurant or cafe. Or maybe have a boarding house.
Q: If you have free time, what are your hobbies?
A: Traveling. To the beach, I often go to Bali. I prefer the beach because I like to enjoy the beach atmosphere. If the holidays are short, I'll just stay at home. Watch Korean dramas and sleep.
Q: Which beach is the best for you?
A: Gili Trawangan is the best. At that time, Gili Trawangan was really good for healing, and if I wanted to feel far away doing 'me time'.
Q: Finally, what is your philosophy of life?
A: Live life, relax anyway. Everything comes at the right time. So, be patient, and trust the process. Everything will come at its time.
Q: Thank you for your time
A: You're welcome, thank you for visiting Aryaduta Bandung
Aryaduta Bandung
Jl. Sumatera No.51, Bandung
P: (022) 4211234
Instagram
Website