The Trans Luxury Hotel is excited to introduce Francesco Bettoli as its newest Executive Chef. With his outstanding qualifications and extensive culinary experience, Chef Francesco is a valuable addition to the hotel's team. He was born and raised in Italy, where he received his diploma with outstanding grades from Istituto Bonaldo Stringher, Udine, Italy. He then went on to hone his culinary skills in various parts of the world, including Japan, Thailand, Dubai, and Australia.
Dedicated to presenting a variety of brilliant culinary creations with a touch of authentic Italian flavors, Chef Francesco will amaze every guest with his extraordinary culinary creations. "Joining the Trans Hotel Group as Executive Chef at The Trans Luxury Hotel is a great opportunity for me to present my culinary skills in Indonesia. I am honored to lead the hotel's culinary concept and of course will try my best to make The Trans Luxury Hotel a shining culinary landmark. Another of my goals is to exceed every guest's expectations on every culinary experience at The Trans Luxury Hotel."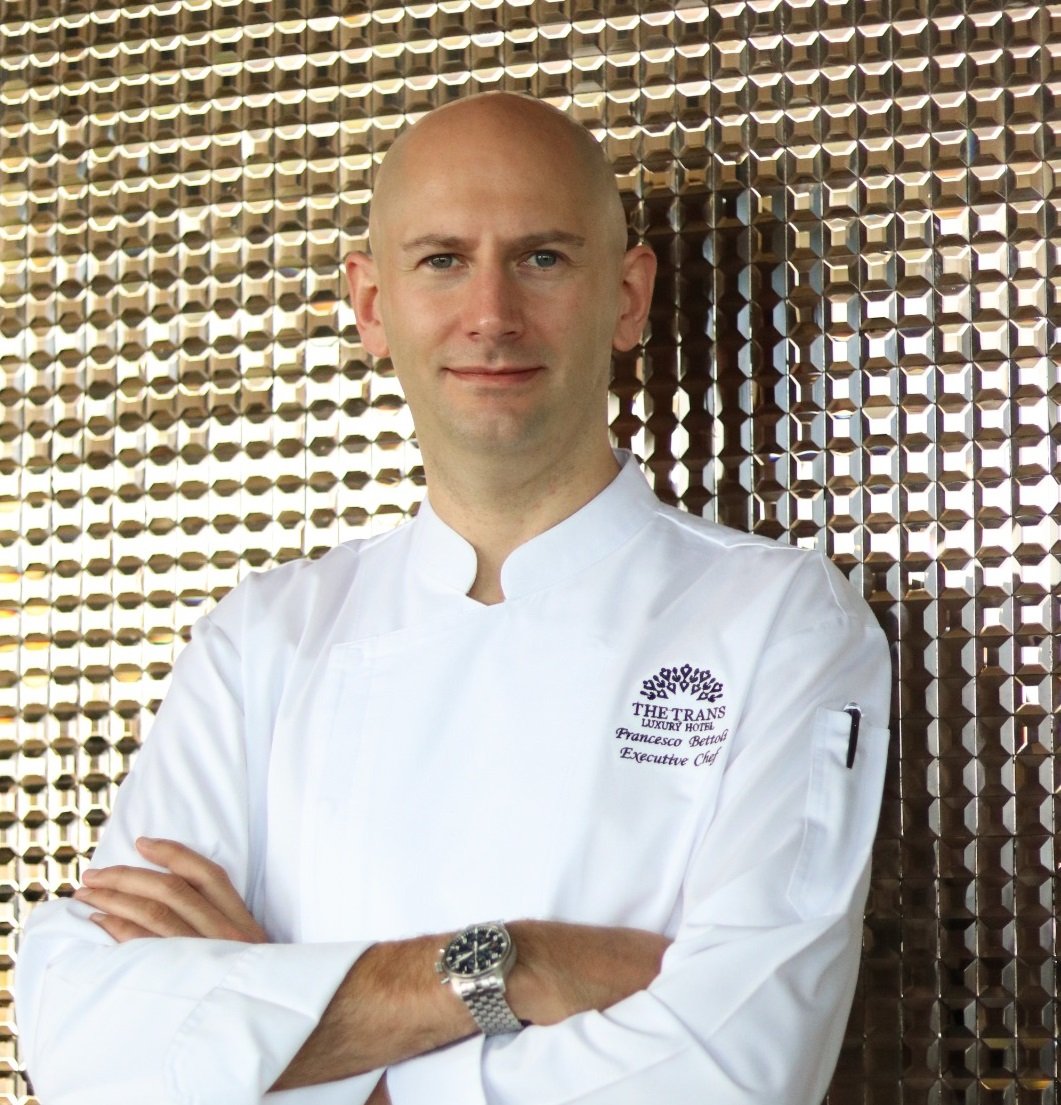 As the Executive Chef of The Trans Luxury Hotel, Francesco Bettoli is responsible for ensuring that the guest's culinary experience is memorable at all F&B Outlets (The 18th Restaurant and Lounge, The Restaurant and The Lounge), In-Room Dining, as well as banquets for various social events such as meetings, weddings, birthdays, and others. The Trans Luxury Hotel is confident that Chef Francesco will take The Trans Luxury Hotel's Culinary Team to the next level. With his passion, expertise, and vision, Chef Francesco is set to elevate the hotel's dining experience to a whole new level.
The Trans Luxury Hotel
Jl. Gatot Subroto No. 289, Bandung
P: (022) 87348888
Instagram
Website