Staycation to Bandung is always a favorite when you want to spend quality time with your family. Its proximity to Jakarta is one of the main factors in determining Bandung as an ideal destination for a short getaway. For this reason, in this article, we will select Aryaduta Bandung for our recommendations. Here are the main reasons why we picked this iconic hotel.
1. Great Location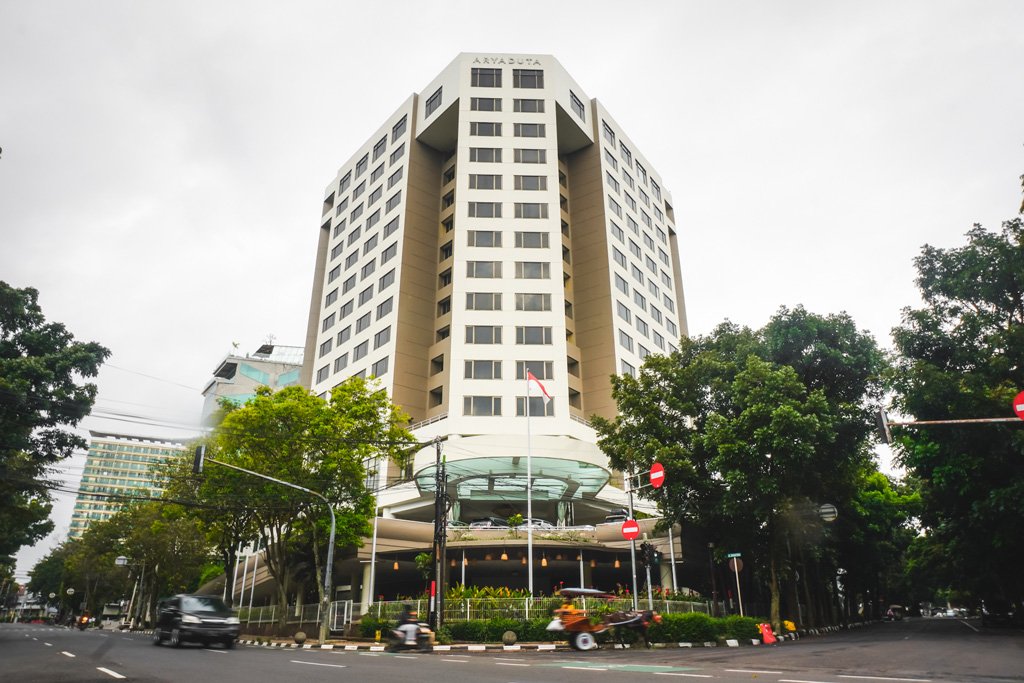 Location-wise, Aryaduta Bandung has a very strategic location. Nestled in the downtown area, Aryaduta Bandung is close to various destinations such as City Hall, Gedung Sate, Riau Street, to Dago Street. The building which is attached to Bandung Indah Plaza (BIP) will also make it easier for those of you who want to walk around the mall. This strategic location allows visitors to not spend too much time on the trip.
2. Nice Kids Thematic Room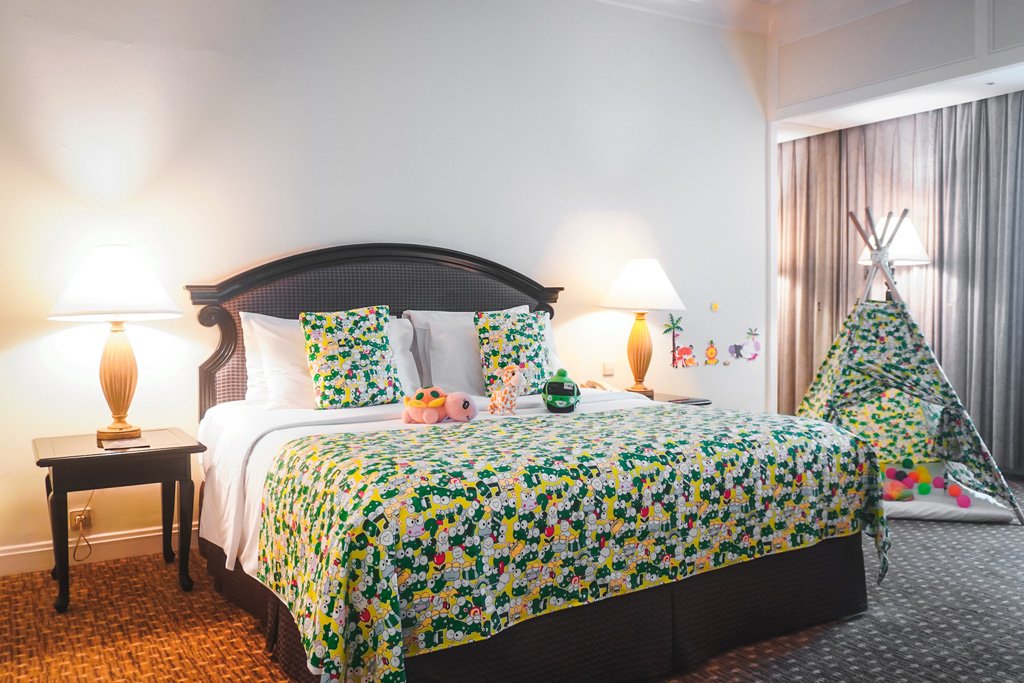 One of the plus points of Aryaduta Bandung is its spacious rooms. This will allow your loved ones to move freely in the room. Even on weekends, you can book a room with the Kids Thematic Room.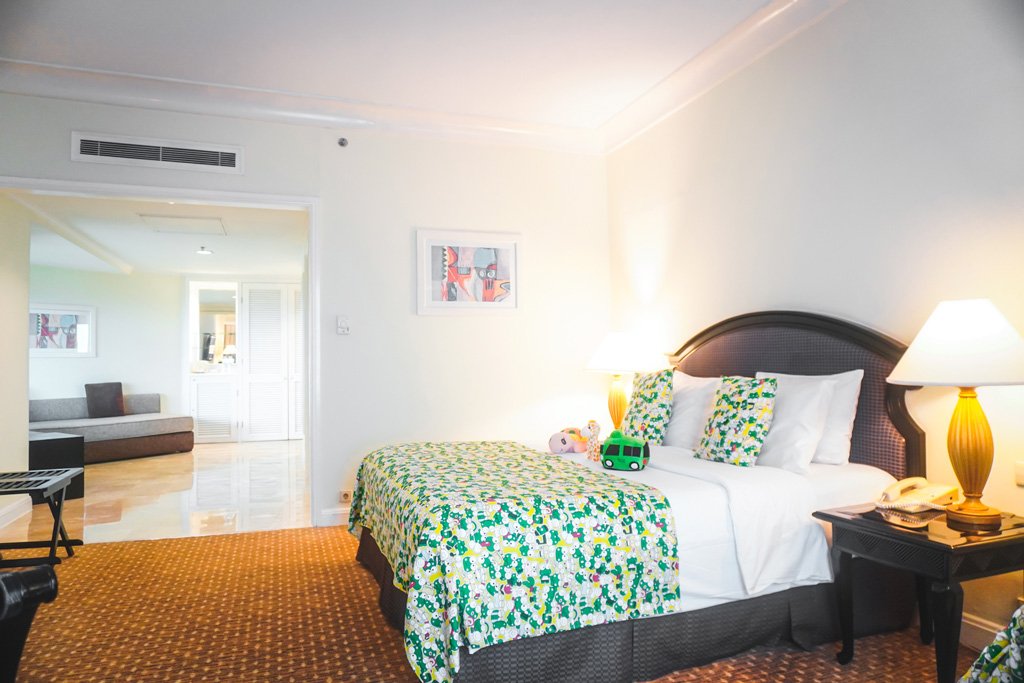 The hotel will set up a cute tent complete with cartoon-patterned sheets and toys. Children's favorite snacks are also provided in the room if you order the Kids Thematic Room.
3. Fun Kids Activities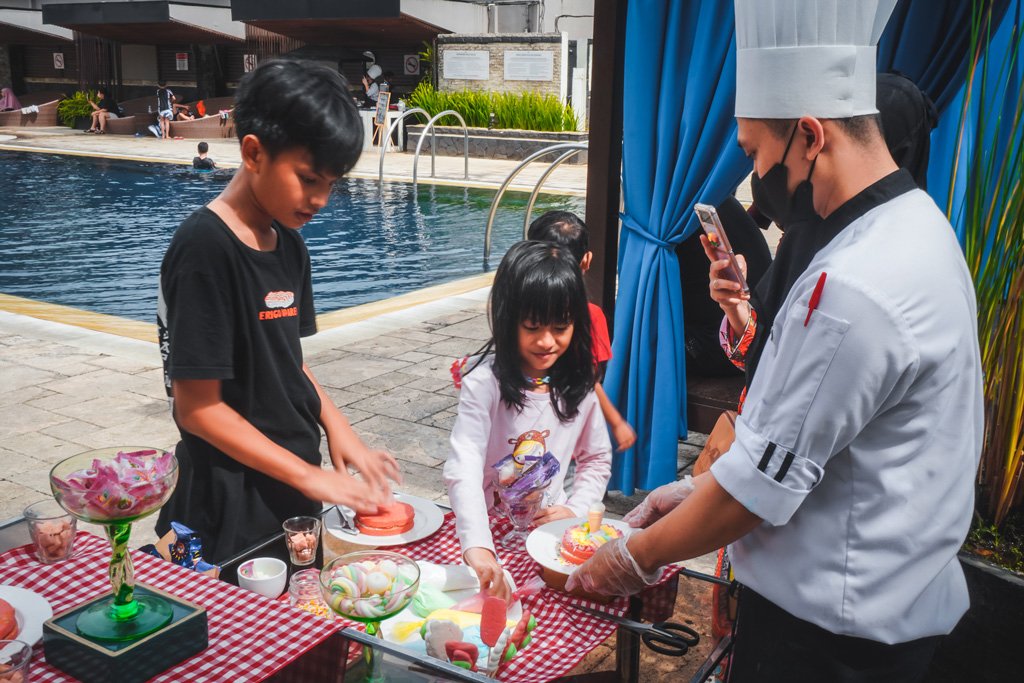 Exciting kids' activities will certainly be an important point when choosing a place to staycation with family. Fortunately, Aryaduta Bandung offers a variety of fun facilities and activities that will make your kids happy and active.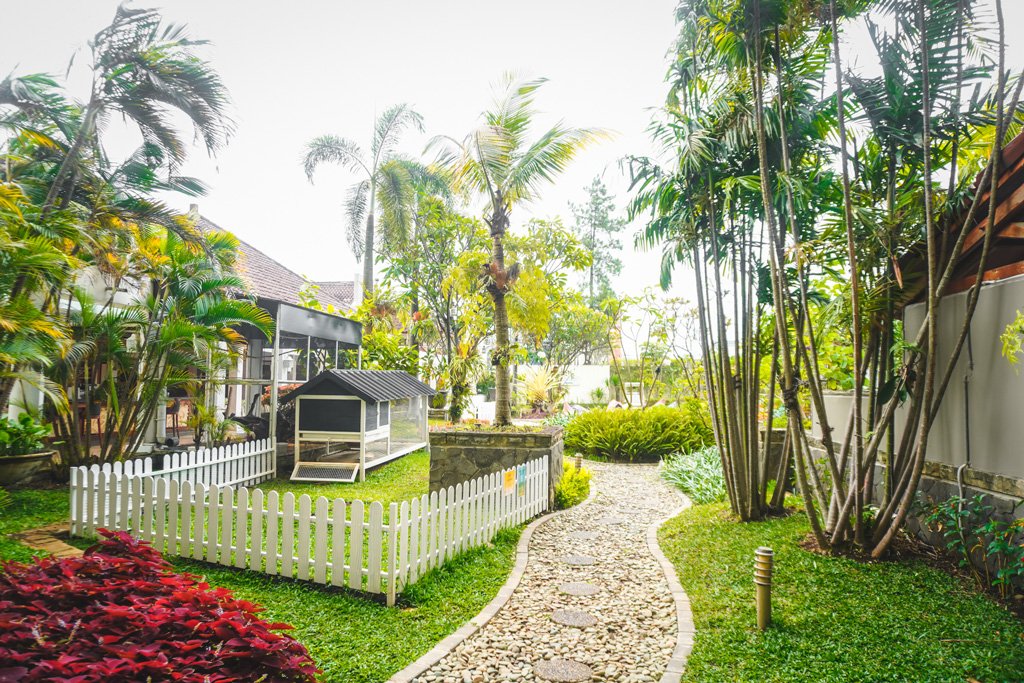 Aryaduta Bandung has a large swimming pool and an attractive kids' zone. Then, every weekend your children can also be involved in interesting activities such as cooking class and rabbit feeding.
4. A Cozy Garden Restaurant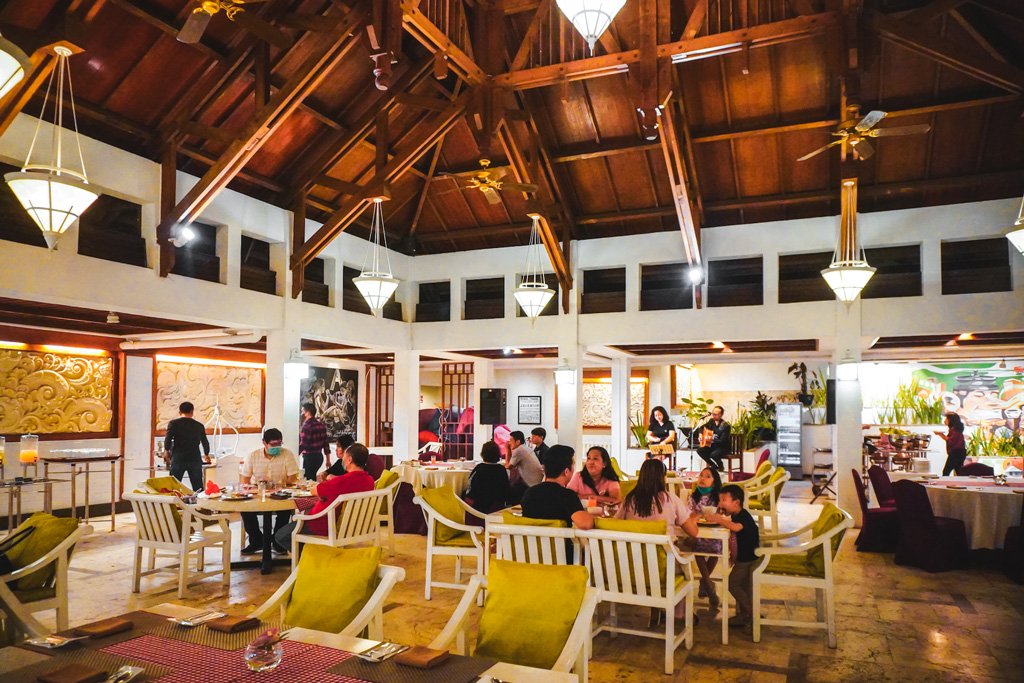 What not many people know about Aryaduta Bandung is that they have a garden restaurant called The Garden Restaurant Swargaloka. The building is an open space with a tropical gazebo style, then in front of it, there is a beautiful luscious garden.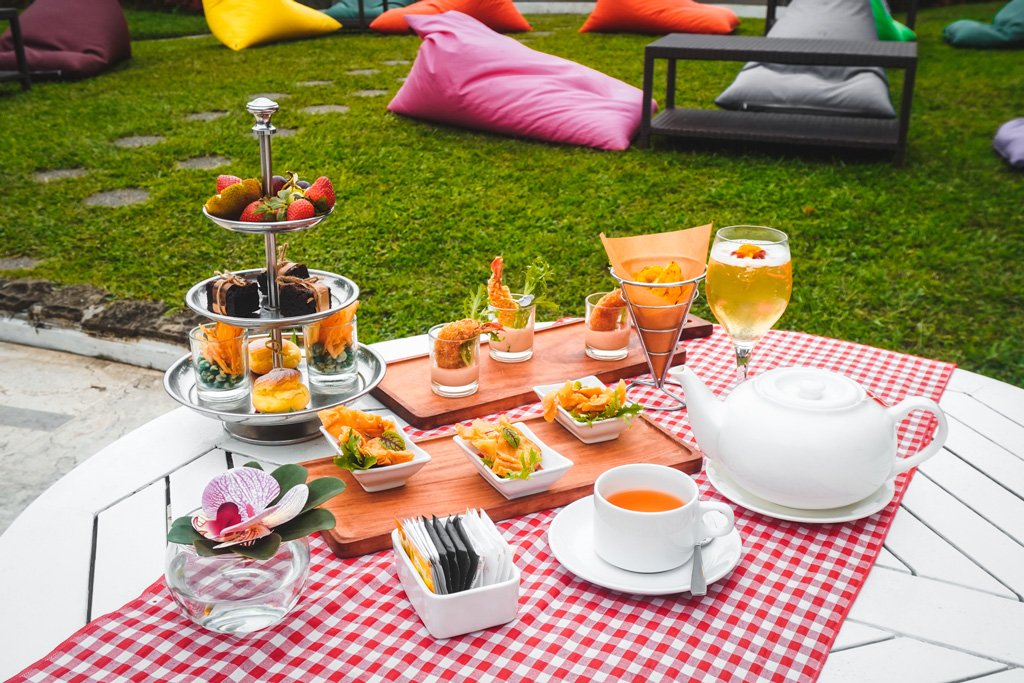 At first glance, you will feel like you are in Bali. Here you can enjoy various choices from the regular menu, and afternoon tea to all-you-can-eat BBQ which is held every Saturday night. So when parents are enjoying a meal, their children can play around in the park.
5. Varied Breakfast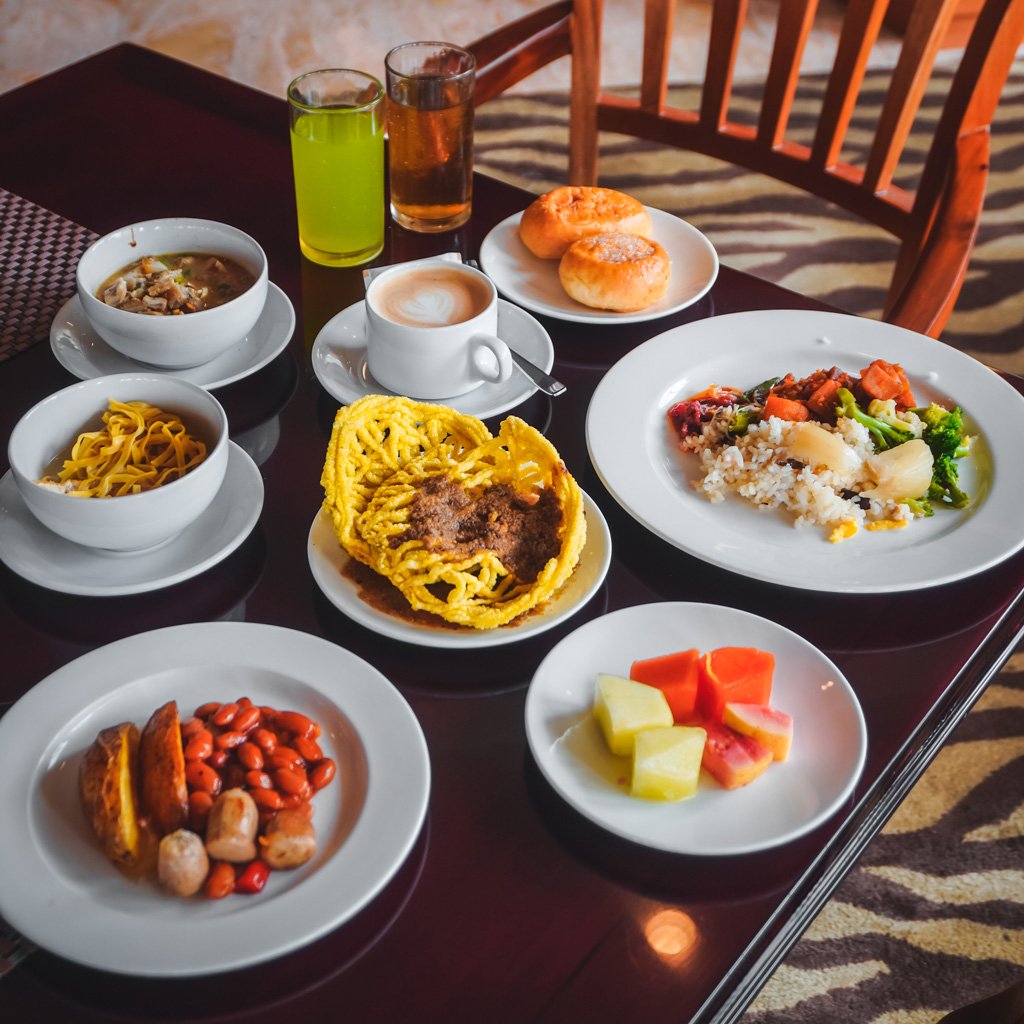 Aryaduta Bandung also comes with varied breakfast options to enjoy during the morning. Various menu such as porridge, coto Makassar, cereals, noodles, meatballs, pastries, nasi timbel, fried noodles, and many more are all available. It's guaranteed that your family will be full and satisfied. The varied choices of menu also will keep the guests excited every morning.
Aryaduta Bandung
Jl. Sumatera No.51, Bandung
P: (022) 4211234
Instagram
Website