Located in the heart of Bandung city, éL Hotel Bandung offers an array of compelling reasons to make it your preferred choice for accommodation. With a total of 516 rooms, it boasts the largest variety of room types in the city. Additionally, it provides diverse meeting room options to suit your specific needs. Moreover, the hotel offers a comprehensive range of public facilities for guests' enjoyment. Here are five key reasons why you should opt for éL Hotel Bandung during your stay in the city:
1. Strategic Location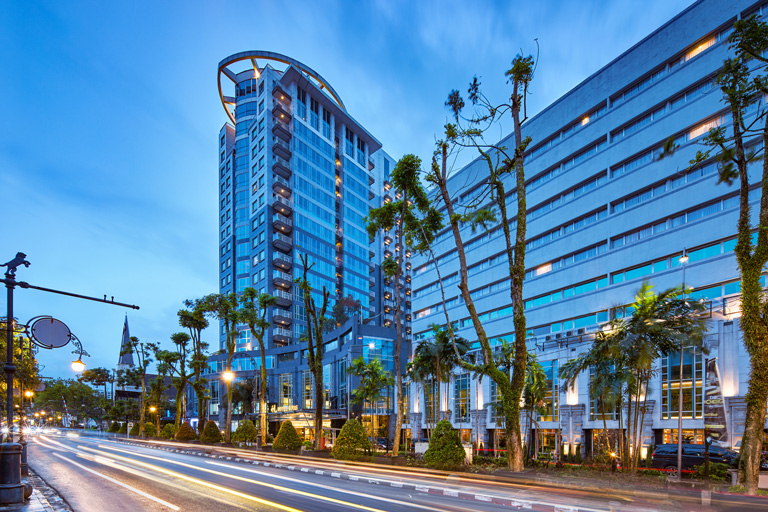 Located at Jl. Merdeka No. 2 Bandung
éL Hotel Bandung enjoys a prime location in the heart of Bandung City, placing it in close proximity to various historical attractions like the Asia Africa Museum and Jalan Braga. Furthermore, it's conveniently situated near popular shopping centers such as Pasar Baru, Bandung Indah Plaza, and Paskal 23.
2.
Widest Variety of Room Options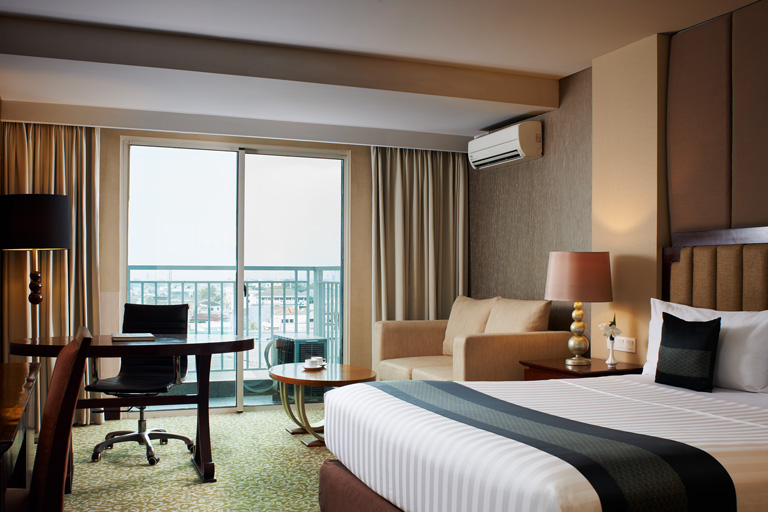 Room with a city view
With a grand total of 516 rooms, éL Hotel Bandung offers an extensive selection of 15 different room types, making it the hotel with the most diverse room offerings in Bandung. From the standard Merdeka Deluxe to the luxurious Tera Presidential Suite, our range of accommodations caters to the diverse needs of our guests, including groups, individuals, and large families.
3. Versatile Meeting Rooms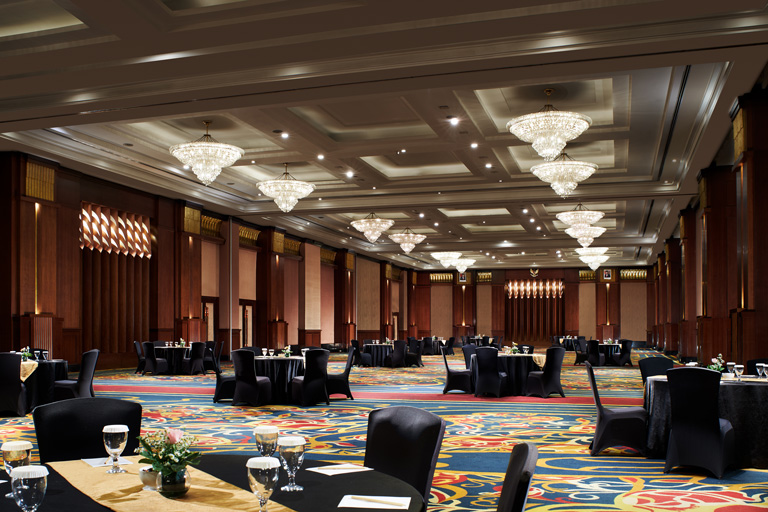 Huge Ballroom
In addition to its numerous guest rooms, éL Hotel Bandung boasts a variety of meeting rooms with capacities tailored to your requirements, accommodating anywhere from 10 to 2,000 people. These spaces are suitable for a wide range of events, including seminars, gatherings, annual meetings, weddings, and more.
4. Comprehensive Public Facilities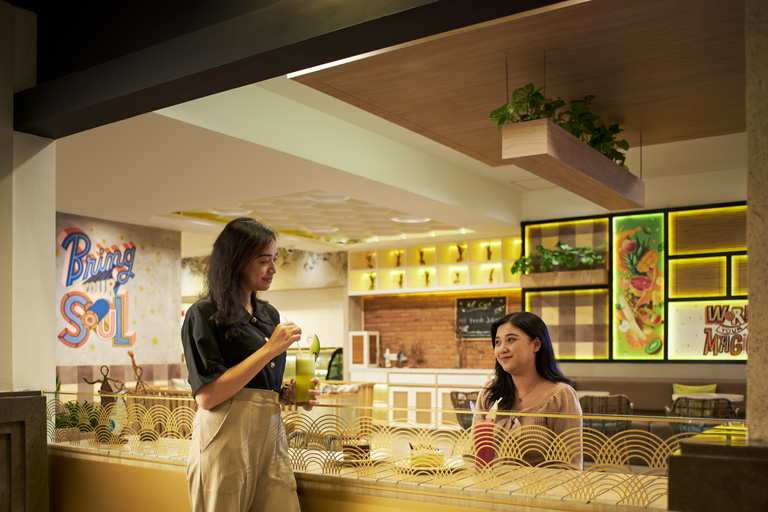 eL Cafe
éL Hotel Bandung provides a wide array of public facilities, including swimming pools, restaurants, and a gym. What sets éL Hotel Bandung apart is its unique amenities not commonly found in other hotels, such as the 24-hour mini market known as éL Shop & Café, an ATM center, the 19th-floor Panoramic Sky Lounge restaurant, and the highly anticipated Olympic swimming pool with a hot water Whirlpool, which complements the hotel's overall offerings.
5. Competitive Prices
Hotel Swimming Pool
éL Hotel Bandung offers competitive pricing, which includes added perks like complimentary breakfast and a welcome drink as part of the package.
éL Hotel Bandung
Jl. Merdeka No. 2, Bandung
P: (022) 4232286
Instagram
Website