It is the ideal time for nourishing your body and looking after your personal wellness. Doing a body massage can be a shortcut to rest your body if you have not had time for a vacation.
A few days ago, we finally decided to visit The Spa at Pullman Bandung Grand Central. As the name implies, this spa is located inside the Pullman Bandung Grand Central, which is operated by Tirta Ayu Spa, a very famous famous spa in the world of body care's world. Even though it is located inside the hotel, public visitors are welcomed to visit The Spa at Pullman Bandung Grand Central.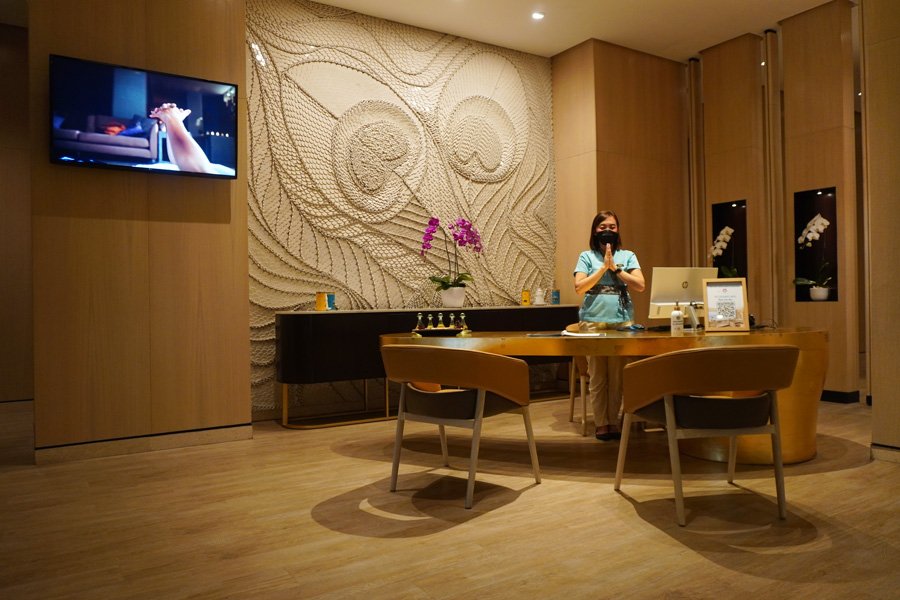 First, we enter the area of The Spa at Pullman Bandung, which has a modern interior, yet also gives a relaxed sanctuary feel at the same time. You will be greeted by the friendliness of all employees with a warm smile and full attention.
The Spa at Pullman Bandung Grand Central offers a variety of body massages such as Thai Massage, Soothing Candle Massage, Hot Stone Massage, Tension Relief Treatment, and others. Apart from body messages, here you can also enjoy other services such as hand & foot treatments, facial treatments, the spa packages that allow you to experience top-notch treatments in one go. You can check the details here.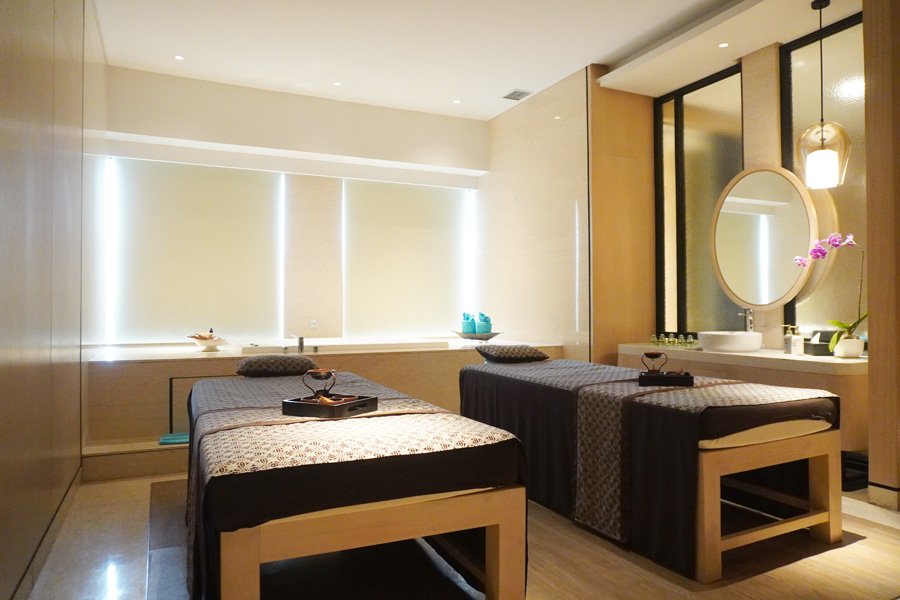 We chose to experience the Mind & Body Balinese Massage, which is one of the favorite treatments at The Spa at Pullman Bandung Grand Central. For the room, we used a couple room in which is equipped with two beds, a Jacuzzi, and a bathroom. The area is quite large and of course, your privacy will be guaranteed here.
The session began with serene meditation to let us be more relaxed and at ease. The massage process lasted for 60 minutes. This Mind & Body Balinese Massage is a therapy that involves intense and strong massage directly to pivotal body points. This treatment is effective in helping to relax tense muscles and boost blood circulation.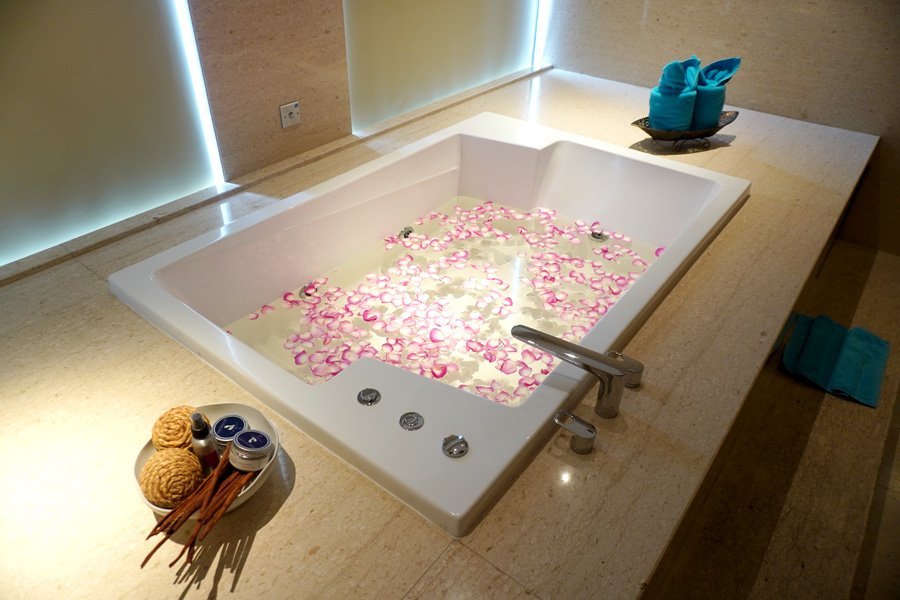 The therapist will ask if there is an area you want to focus on during the session. We ourselves opted to emphasize the lower back area at that time. Sure enough, the massage therapist really fits your needs. It is so comfortable even you do not feel the 60 minutes have passed. After the session ended, you will be given Tirta Ayu's signature ginger tea. This drink is suitable to be enjoyed after a massage and helps your body and mind to relax.
After the treatment ended, we moved briefly to the sauna room. Here, every esteemed guest can enjoy the sauna for about 20 minutes. We also just found out that Pullman Bandung Grand Central has a sauna room that can be accessed free of charge if you stay here.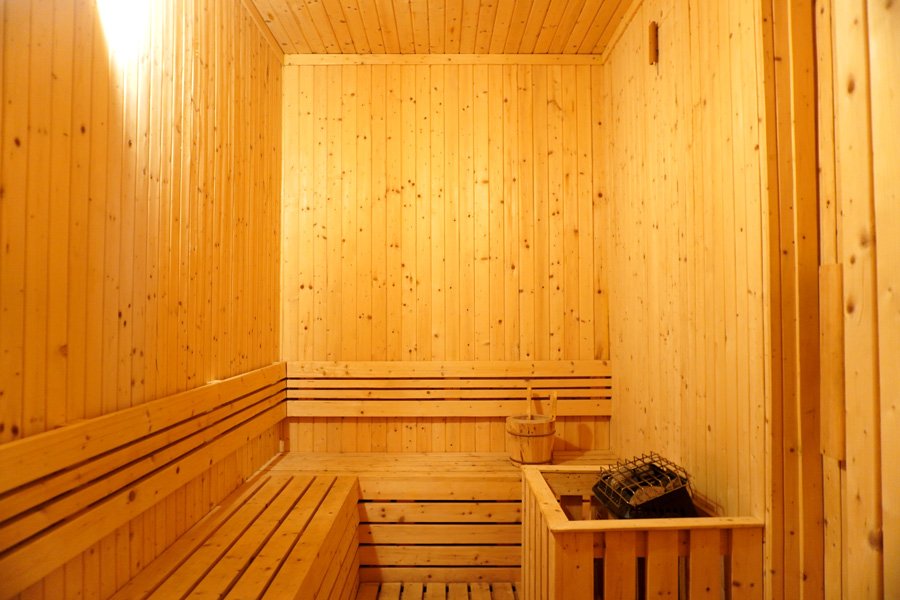 After the sauna session ended, you can return to your therapy room to enjoy a Jacuzzi and a cup of warm ginger milk. After finishing therapy here, we guarantee your body and soul will return fresh, rejuvenate, and focus on carrying out activities.
Spa at The Pullman
Pullman Bandung Grand Central
Jl. Diponegoro No.27, Bandung
P: (022) 86038888
Instagram
Webiste