Kavin Jay, Indian Malasian. He is one of the most popular and sought-after comedians in Southeast Asia, and is known for his observational humor and his ability to connect with audiences from all walks of life.
Kavin Jay has performed all over the world, including in the United States, the United Kingdom, and Australia. He has also released two specials on Netflix, "Everybody Calm Down!" (2018) and "Live in kuala Lumpur" (2021).
In addition to his stand-up comedy, Kavin Jay is also a writer, actor, and producer. He is the co-host of the popular podcast "The Macha Men Podcast." and has appeared in several television shows and movies.
Kavin Jay is a talented and versatile comedian who is making a big impact on the global comedy scene. He is a role model for many aspiring comedians, and his success is a testament to his hard work and dedication.
Save the date on Saturday, November 18th 2023 at The American Club. For ticket click here
Opening act : SUKRAJ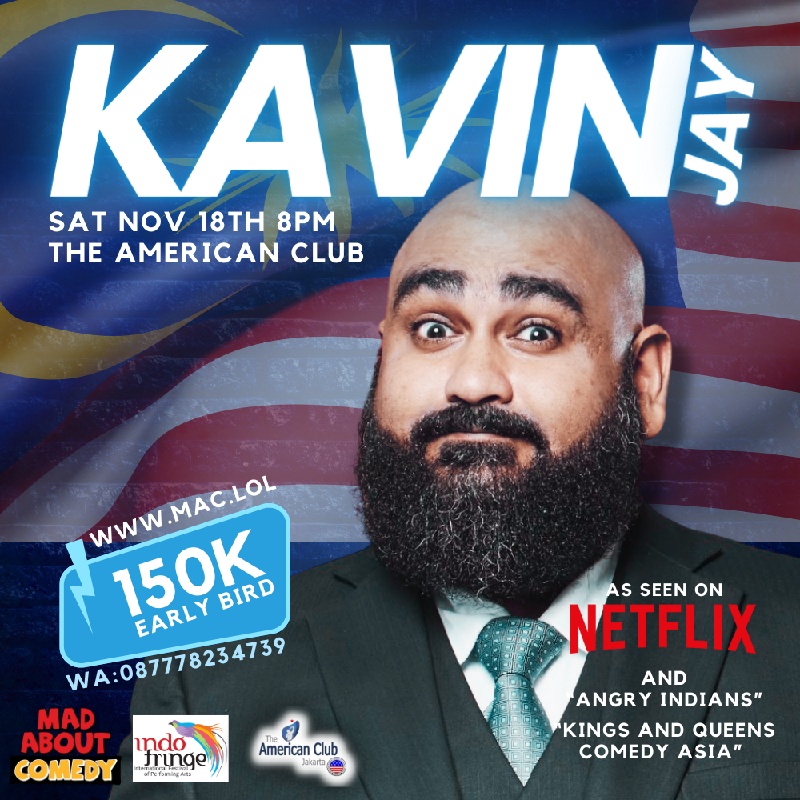 The American Club
Jl. Brawijaya IV No. 20, Pulo, Kec. Kby Baru, Jakarta.
Phone +62 21 7264560