Jiexpo Kemayoran - booth B10
November 17th - 19th, 2023
ISA Art Gallery presents "Fusion Flux: The Artistic Fusion" to mark the thirteent edition of Art Jakarta. This exibition showcases a diverse array of artworks that demonstrate the "Fusion" of different artistic elements, styles, cultures, or mediums, all within a context of continuous change and evolution. The term "flux" empasizes the ongoing transformation and development within the artistic realm. Participating artists are; A. Sebastianus, Arahmaiani, Ardi Gunawan, Bandu Darmawan, Dabi Arnasa, Dolorosa Sinaga, Eun Vivian Lee, Franziska Fennert, Galih Andika, Gamelatron, Hadassah Emerich, Hannah Shin, Ida Lawrence, Ines Katamso, Jumaadi, Rose Cameron, Septian Harriyoga, Sinta Tantra, Tara Kasenda, Vanessa Jones, Wildan Sugara, Yosefa Aulia and Yuki Nakayama. ISA Art Gallery aims to demonstrate how "The Artistic Fusion" transcends its conventional boundaries, showcasing its adaptability and asserting a stronger presence.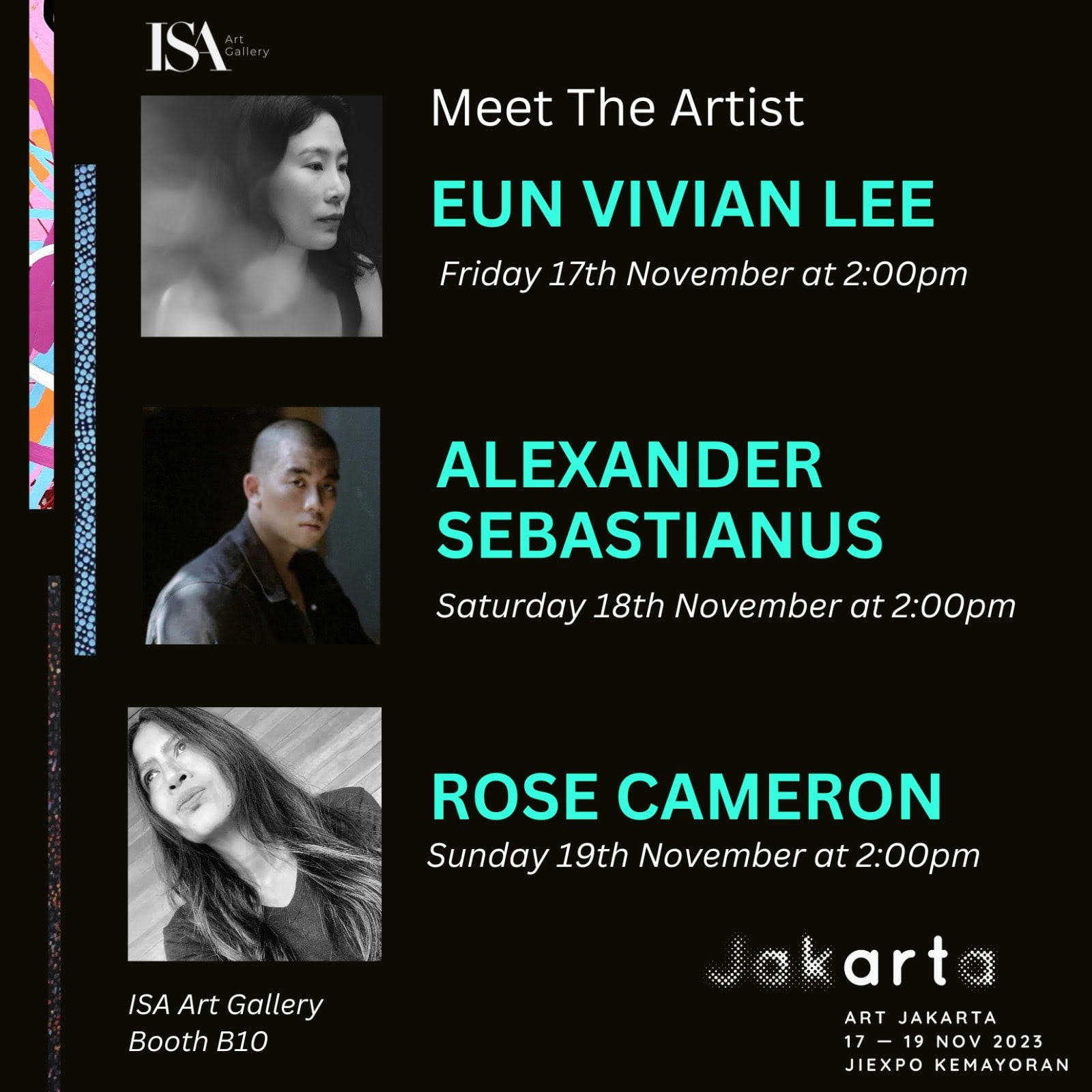 Please join us for an exclusive "Meet The Artist" at our booth - B10, and discover the stories behind the masterpieces, the creative process, and the artist's passion.
Vivian Lee - Friday 17 November at 2 PM
A. Sebastianus -  Saturday 18 November at 2 PM
Rose Cameron - Sunday 19 November at 2 PM
Don't miss this chance to connect with art on a deeper level.