JIA restaurant unveils a Mid-Autumn collection of rich tradition,  featuring a range of the traditional baked and delicately crafted snow skin mooncakes. This  year, JIA is proud to continue the annual tradition by offering 10 different varieties of  mooncakes, allowing guests to indulge in the authentic flavours and experience the joy of  togetherness with their loved ones. As an integral part of the Mid-Autumn Festival,  mooncakes hold significant symbolism, representing unity and togetherness. The moon, at  its fullest and most beautiful during this time, serves as a reminder of the importance of family  and loved ones. JIA's gourmet experts have meticulously crafted a range of flavours that pay  homage to Chinese culinary traditions while tantalizing taste buds. 
Guests can savour the authentic and traditional flavours of White Lotus Paste, White Lotus  with Single Yolk, White Lotus with Double Yolk, and Red Lotus with Double Egg Yolk. The lotus, an emblem of sacred purity and strength in Chinese culture, is expertly incorporated  into these delectable mooncakes. JIA presents an expanded selection, including exciting  flavours such as Red Bean Paste, Bamboo Charcoal Pandan, and Black Sesame Paste with  Single Yolk. For vegetarian options, JIA offers the Healthy Five Grain variety, roasted to  perfection. To add an extra touch of indulgence to the festivities, JIA introduces a brand-new  variety: Mini Snow Skin Egg Custard Lava and brings back the old-time favourite Mini Snow  Skin Bamboo Charcoal Egg Custard with Durian, perfect for sharing cherished moments with  family and friends.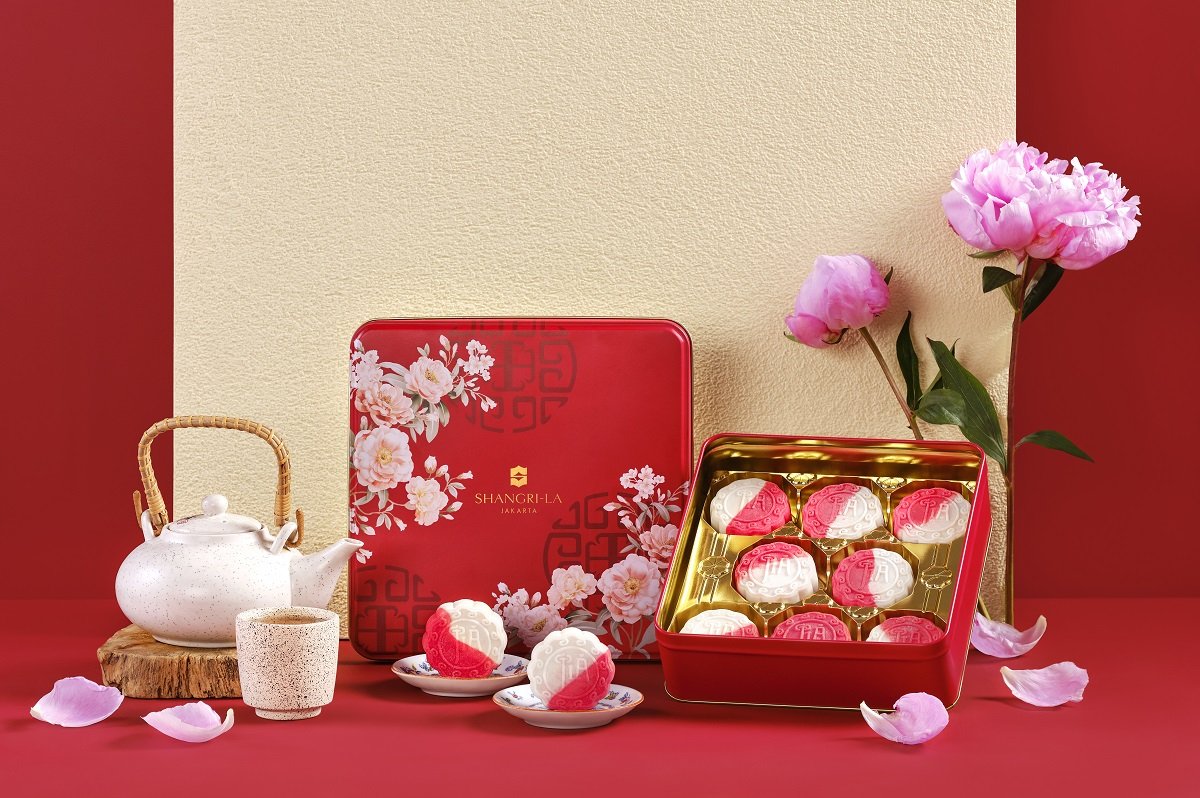 In line with the blooming season of the Mid-Autumn Festival, JIA has curated stunning  packaging for its mooncakes. The elegant peony, symbolizing wealth and prosperity, takes  centre stage in the designs, complemented by a premium Artful Red colour background,  representing luck. Traditional Chinese embellishments further enhance the classic and sophisticated visual appeal of the packaging. The mooncakes are available in two versions: a  beautiful tin box version and a gorgeous drawer box version, ensuring a memorable and  distinctive experience for recipients. 
Traditional flavourslike Traditional White Lotus and Red Bean Paste are priced at IDR 788,000  net per box, containing four (4) mooncakes. For White Lotus with Single and Double Egg Yolk  Filling, Red Lotus with Double Egg Yolk, Bamboo Charcoal Pandan, Black Sesame Paste with  Single Yolk, and Assorted Mooncakes, the price is IDR 888,000 net for four (4) mooncakes per box. And for the Healthy Five Grains priced at IDR 928,000 net. Another variant includes eight  (8) Mini Snow Skin Bamboo Charcoal Egg Custards with Durian and Mini Snow Skin Egg  Custard Lava, priced at IDR 788,000 net per box.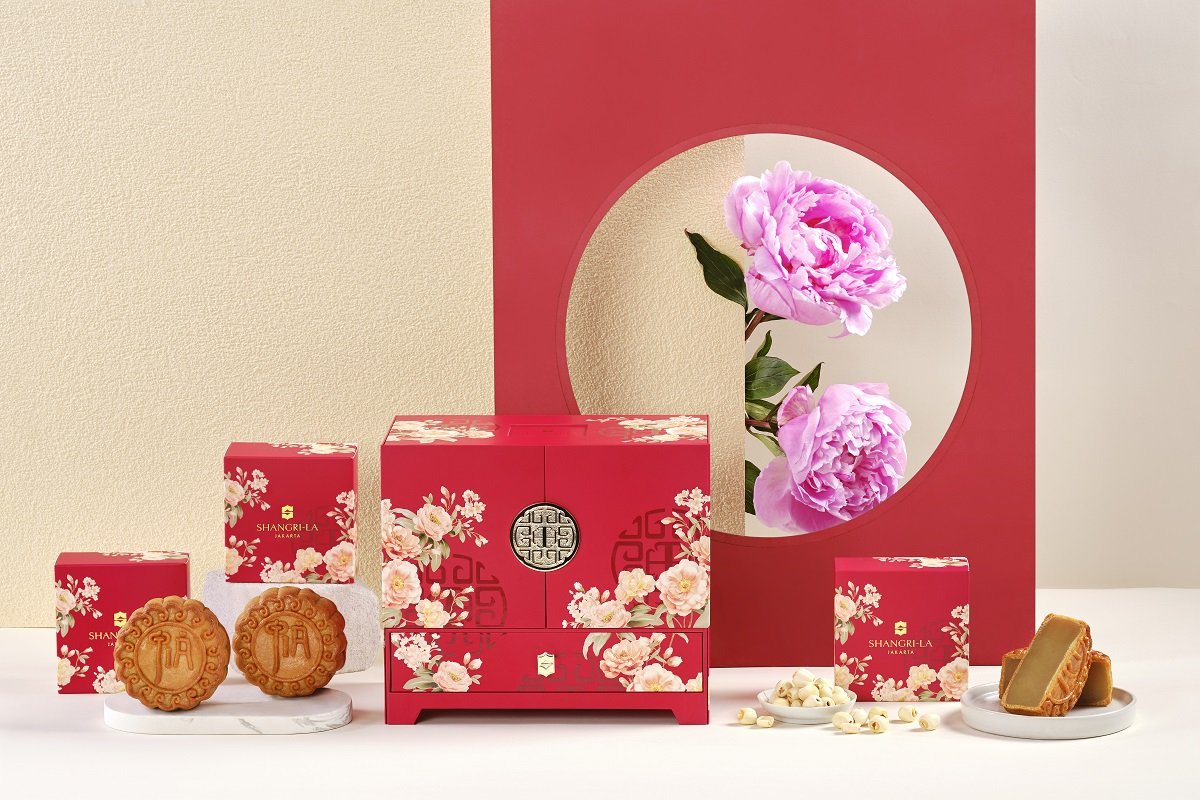 Experience the essence of Mid-Autumn traditions from 24 July to 29 September 2023. Guests  can immerse themselves in the vibrant atmosphere of the Mid-Autumn Festival and discover  JIA's Mooncake collection at our dedicated booth, exclusively located in the hotel lobby area  to show appreciation to its valued guests, JIA is offering a special 25% discount to members  of the Shangri-La Circle who place their orders from 7 August to 13 August 2023. 
Celebrate the Mid-Autumn Festival in true style with JIA's Mooncake Collection. Indulge in  the rich heritage and flavours. 
For more information and reservations, guests may call +6221 2939 9587 or send an email to  [email protected]. Alternatively, guests can visit https://linktr.ee/shangrilajkt for the  full suite of information on this year's Mid-Autumn Festival offering or WhatsApp text at +62  818-181-530.