It's that time of the year for the exciting iftar gatherings after work, with colleagues, family, or your high school friends. We have picked some of the best hotel buffets in Surabaya for an unlimited iftar feast.
Vasa Hotel Surabaya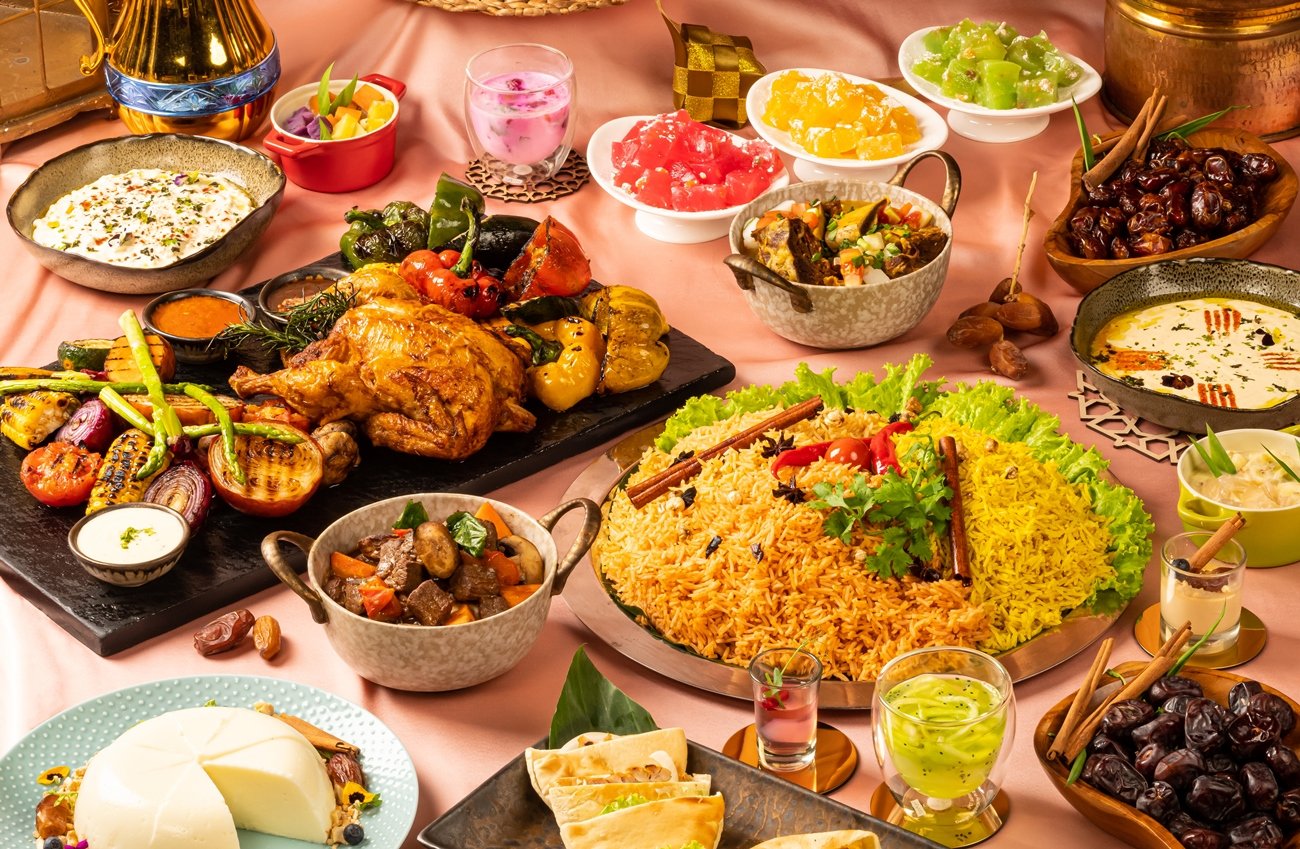 Vasa Hotel Surabaya marks the start of the Ramadan season with a treasure of Ramadan special food with the theme 7 Journeys in Doha this Ramadan. In total there are more than 110 menu variations ranging from food, and snacks to drinks such as South Asian specialties, like Lamb Briyani, Chicken Tandoori and Lamb Moussaka or Middle Eastern sweets such as Dates, Umm ali, Baklava, Rice Pudding, Basbousa and Maamool. Guests can celebrate the moment of breaking the fast full of blessings with unique menu at 209 Restaurant starting from IDR 248,000 nett per person for the period from 23 March to 21 April 2023.
Jl. HR Muhamad No. 31
Surabaya, East Java – Indonesia
Phone: +6231 730 1888
JW Marriott Surabaya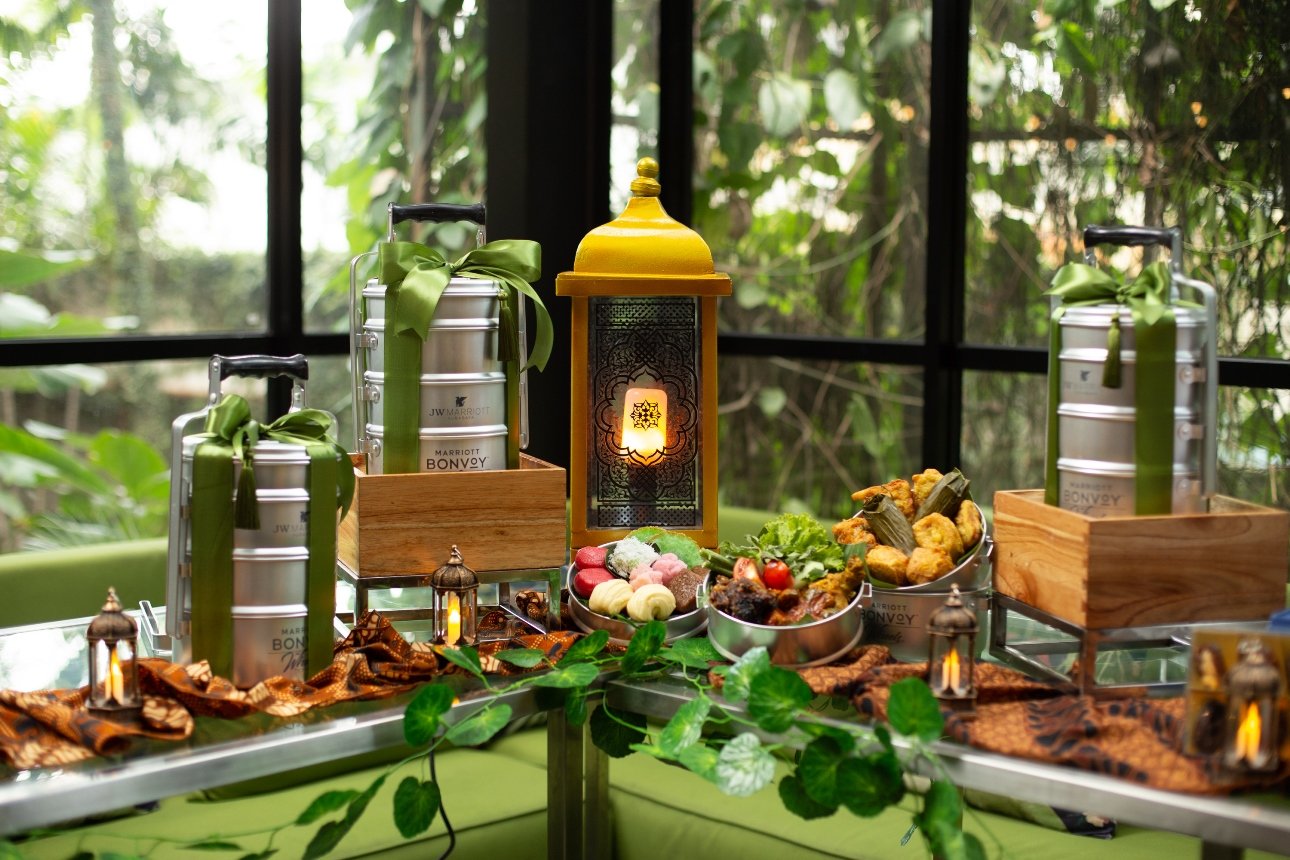 JW Marriott Hotel Surabaya continues to be a mainstay to celebrate Ramadan this year, offering various special promotions to indulge yourself and your loved ones in this month full of blessings. Enjoy our Iftar buffet at the Pavilion Restoran. Pavilion Restoran JW Marriott Surabaya presents the theme of "Jelajah Rasa Kota Wali Songo" with rich culinary cultural contexts and the vast history of the Indonesian archipelago.
Enjoy the exquisite blend of traditional Javanese-esque flavors with spice-rich delights that are distinct to Middle Eastern cuisines; ranging from Giant Fish, Roasted Duck, and Special Rice from East Java. Memory fragments of the Wali's travels from place to place are conveyed through delicious dishes typical of each city they have visited: the city of Gresik, Tuban, Demak, Kudus, Cirebon, Pati, Paciran, and last but not least, the city of Surabaya as the host city for the JW Marriott Hotel Surabaya. The feast can be enjoyed daily with prices starting from Rp 350.000 per person.
Jl. Embong Malang 85-89, Surabaya 60261, Indonesia
Phone: +62 31-545-8888
The Westin Surabaya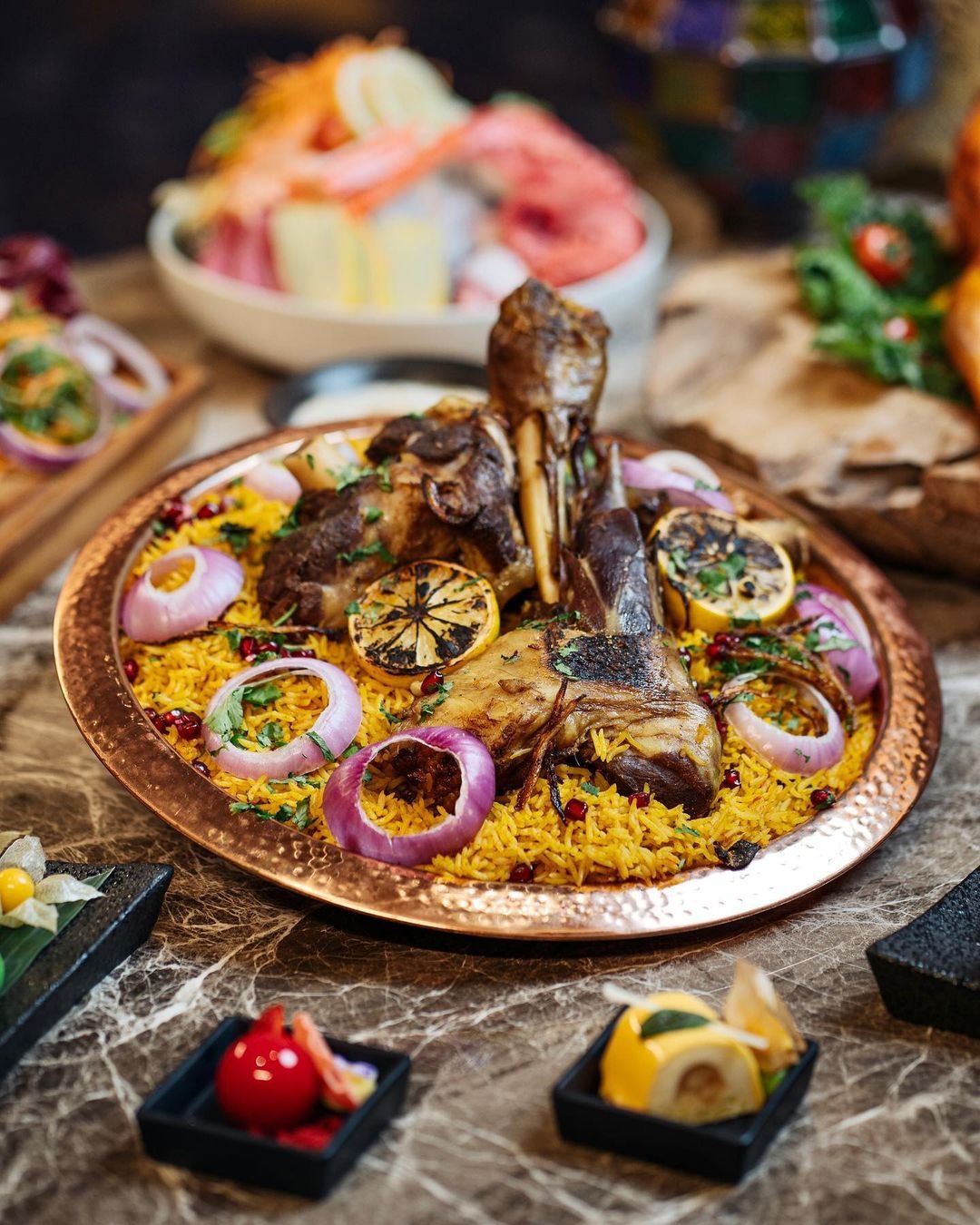 Get together with your family or colleagues for break fasting in the spirit of holy Ramadan at Magnolia Restaurant with mouthwatering food from all around the world blending with the picturesque city skyline. Available every day during Ramadan, from 6 pm - 9 pm
IDR 658,000++ per person
Get special offer buy 1 get 1 and extra discount of 20% for reservations before 31 March 2023*
Pakuwon Mall
Jalan Puncak Indah Lontar No 2, Surabaya 60216
Phone: +62 31-29710000
Sheraton Surabaya Hotel & Towers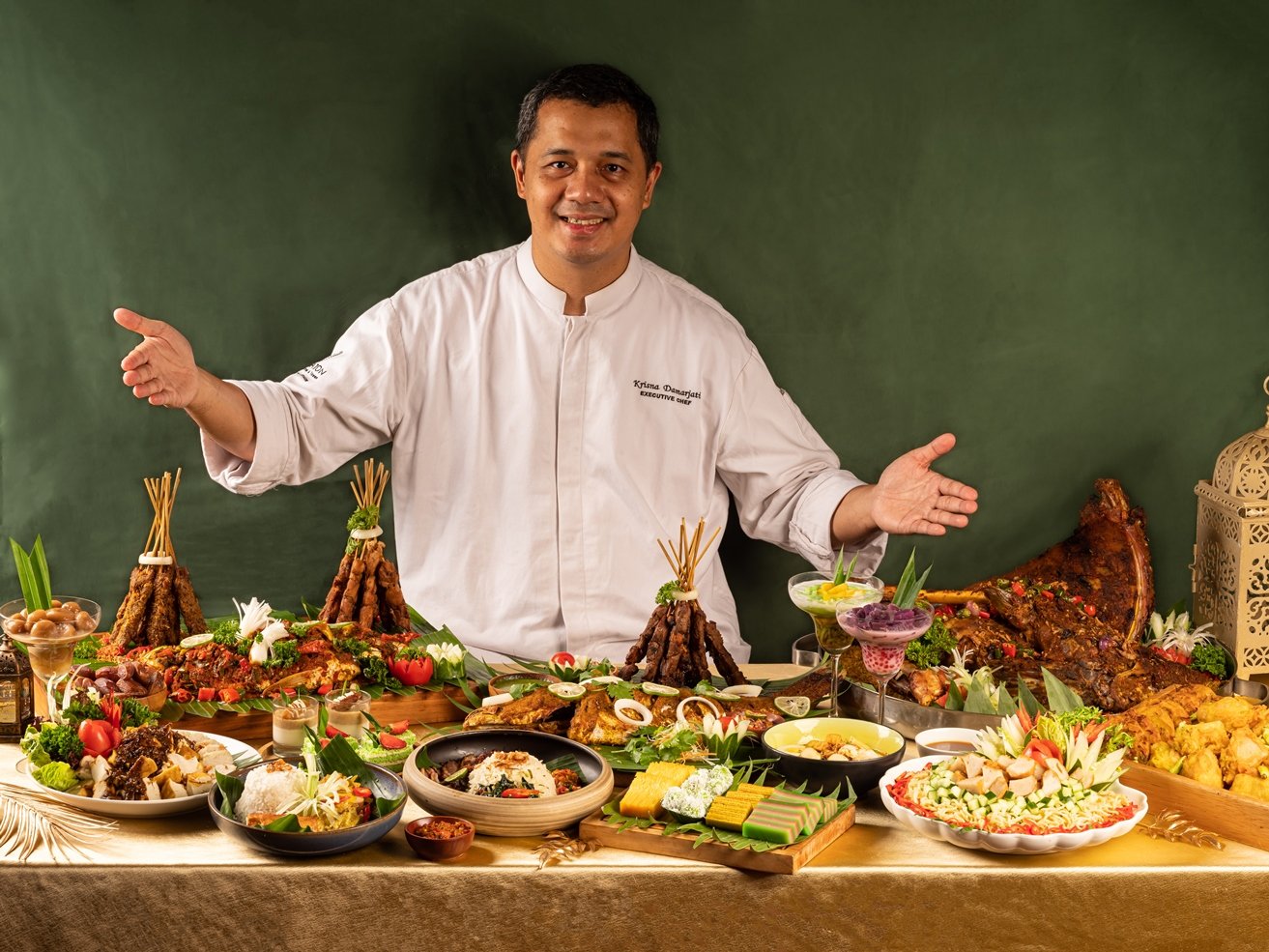 The warmth of Ramadhan with the closest people is sought at the Sheraton Surabaya by presenting an iftar package at the Bromo Cafe which is rich in Indonesian culinary flavors, themed 1001 Ramadhan Jamuan. Various dishes that are familiar to the tongue of the people of Surabaya, such as meatballs, satay, various fried foods and special Surabaya sauce, to Nasi Padang, Nasi Sei Sapi, Pempek, Roti Jhon and Martabak are the culinary highlights of the Bromo Cafe Ramadan. But not only local culinary delights are presented here, there are also Biryani Rice and Kambing Guling which are always sought after by the public every time they break their fast. 1001 Ramadan banquets can be enjoyed at a price of IDR 358,000 net/pax and a special price for 10 meals, you only need to pay 7.
Jl. Embong Malang 25 - 31, Surabaya, East Java 60261
Phone: +62 31-5468000
Shangri-La Surabaya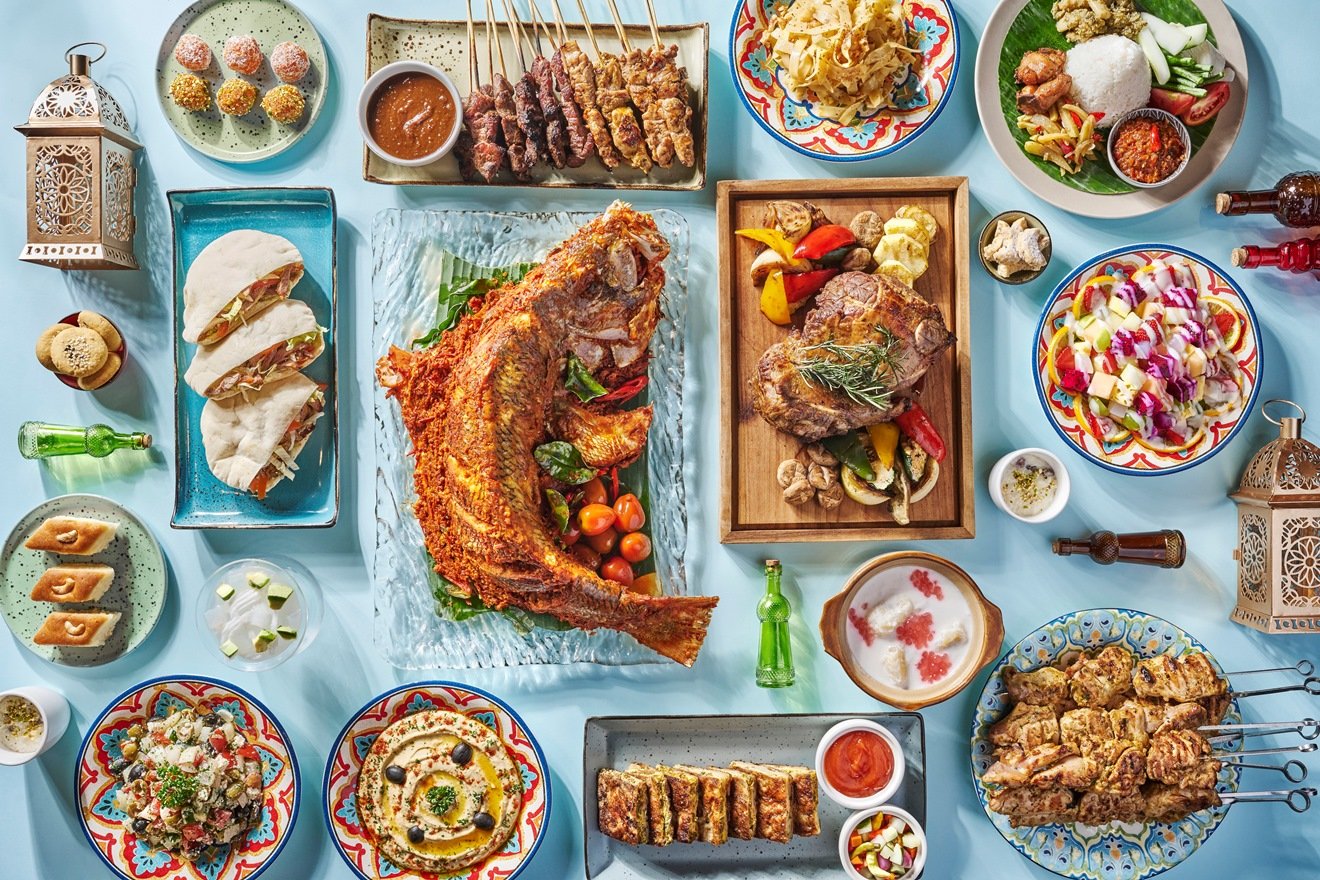 During the month of Ramadan, Jamoo Restaurant will be open every day serving iftar dishes with the theme "Ramadan Istanbul". The magnificent Iftar will feature the luxury of Turkey's famous Ramadan dishes. The restaurant will present a variety of Middle Eastern cooking methods. For a whole month, Ramadan Istanbul will feature Turkish specialties ranging from Turkish Bread, Shawarma, Kebuli Chicken Rice, Kebabs, Turkish Coffee and many more. Not only that, every Friday and Saturday there will be a Turkish Ice Cream show that visitors will enjoy.
Interestingly this year, Shangri-La Surabaya personally presented two Turkish Chefs from Shangri-La Bosphorus Istanbul namely Chef Irfan Göksu and Chef Yusuf Koçyiğit. Ramadan Istanbul is available from 22 March 2023 – 23 April 2023 at IDR 370,000++/person. Guests can also enjoy a special price of IDR 288,000 nett per person when they buy the second Jamoo early bird voucher in the period 20 – 26 March 2023.
JL. May. Jend. Sungkono 120, Surabaya 60256 Indonesia
Phone: (62 31) 6003 8888
Hotel Ciputra World Surabaya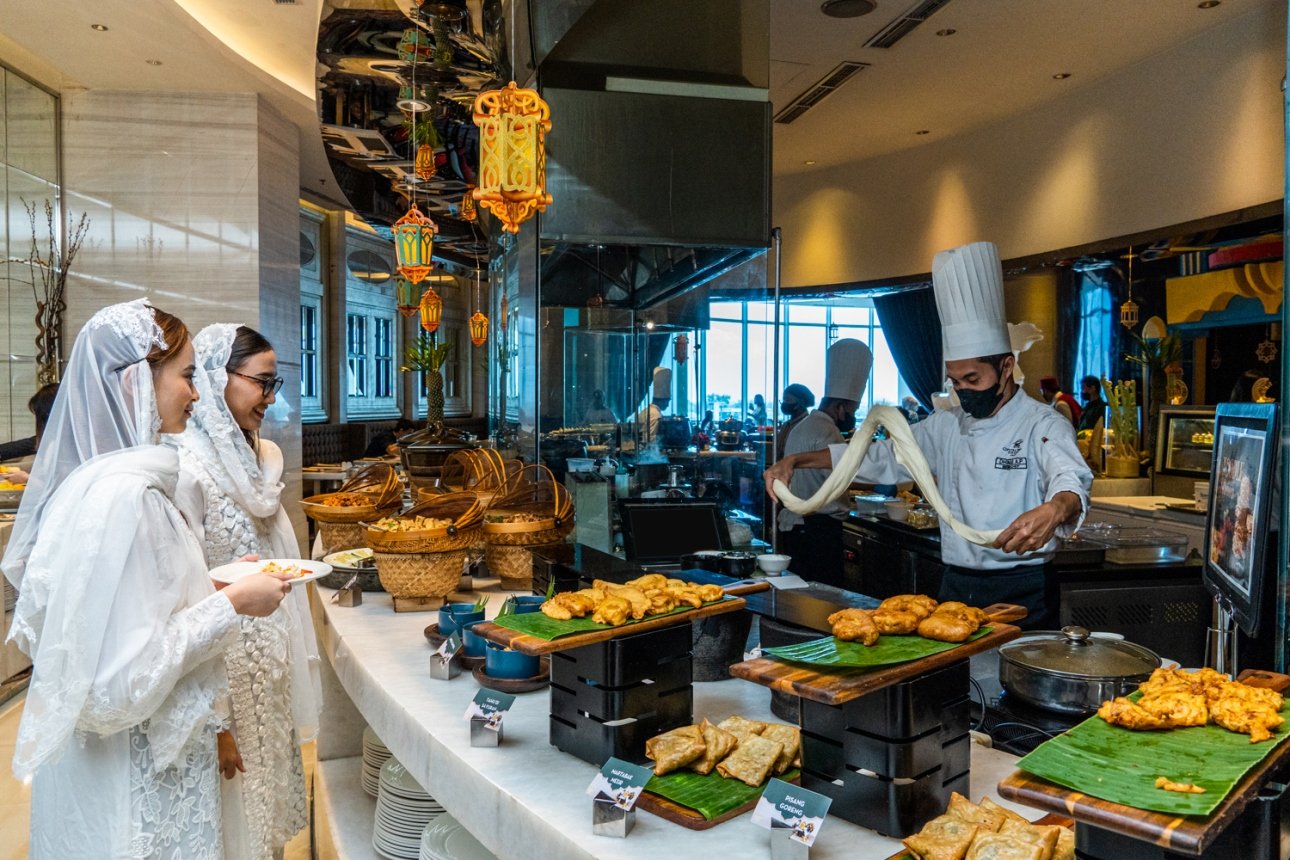 This year, the Culinary team under the leadership of Chef Andi Nuraji, Executive Chef of Hotel Ciputra World Surabaya prepared a variety of dishes from various countries entitled "Serambi Ramadhan". Serambi is an acronym for Lively Variety of Iftar Buffet Cuisine. Ranging from Western, Middle East, Chinese, to Indonesian specialties are available at The Gallery Restaurant which is located on the 7th floor of Hotel Ciputra World Surabaya. This iftar meal is priced at Rp. 288,000 nett/person with a special promo of Rp. 228,000 nett/person for those who order before March 23, 2023.
Ciputra World
Jl. Mayjen Sungkono No.87-89, Surabaya 60224
Phone: (6231) 51201000
Grand Dafam Signature Surabaya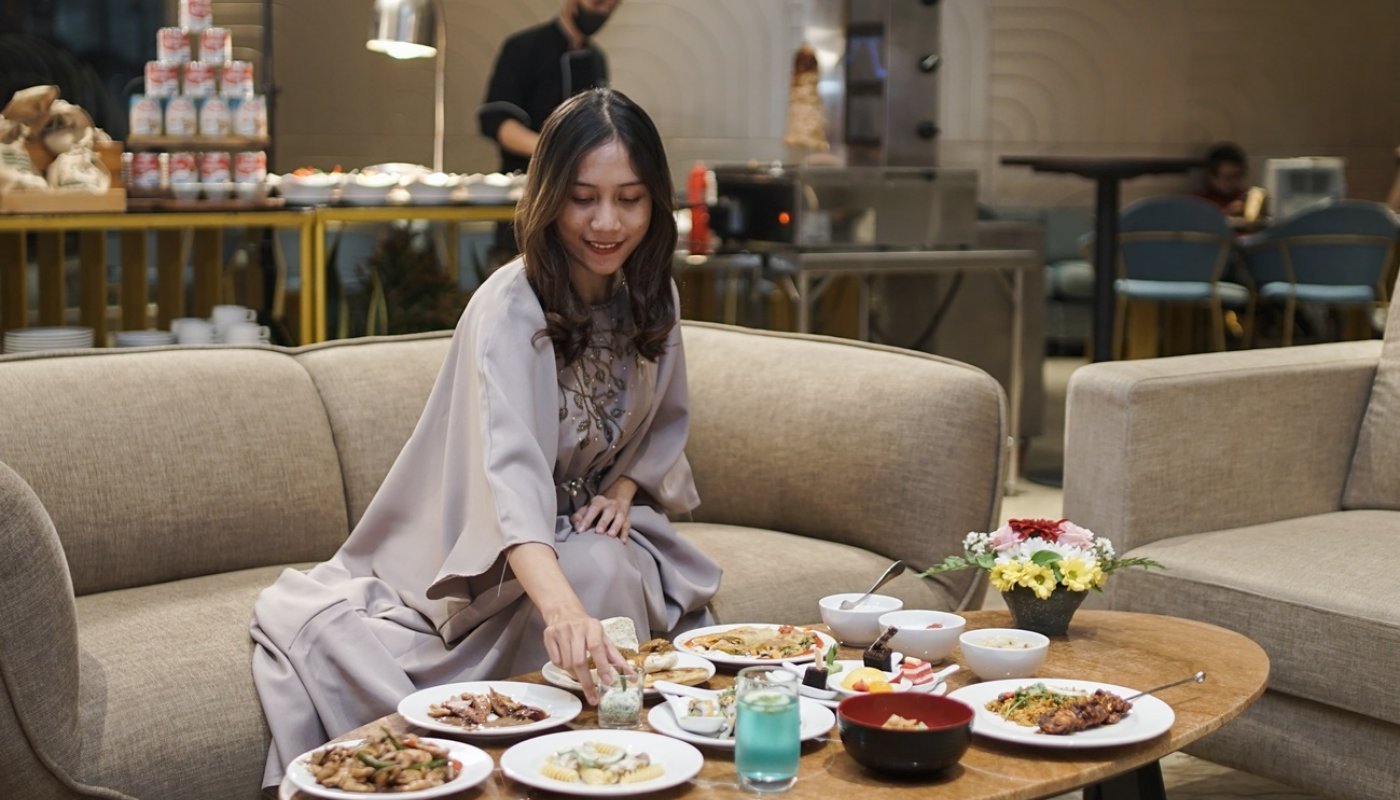 With its signature name, 'Harmony Iftar' is back again. They will continue to serve delectable dishes like Lamb, Kebab and Martabak which have become icons of Harmony Iftar, but we have expanded it with dishes from other countries such as Japan like Sushi, Udon, Katsu and Teppanyaki. Hong Kong with its oriental flavors such as dimsum, Szechuan beef are also available. Italian with a wide selection of pasta such as Spaghetti, Penne, Fettuccine and variations of Bolognese sauce, Creamy Sauce, Pesto, Aglio Olio can be your top choices too Early bird prices from 23 February 2023 to 22 March 2023, at IDR 158,000++/person for the iftar period until 31 March 2023. And starting from 1 April 2023, the price is IDR 198,000++/person with buy 10 free 1 offer.
Jl. Kayoon 4-10, Surabaya 60271
Phone: (+6231) 99246888
Four Points by Sheraton Surabaya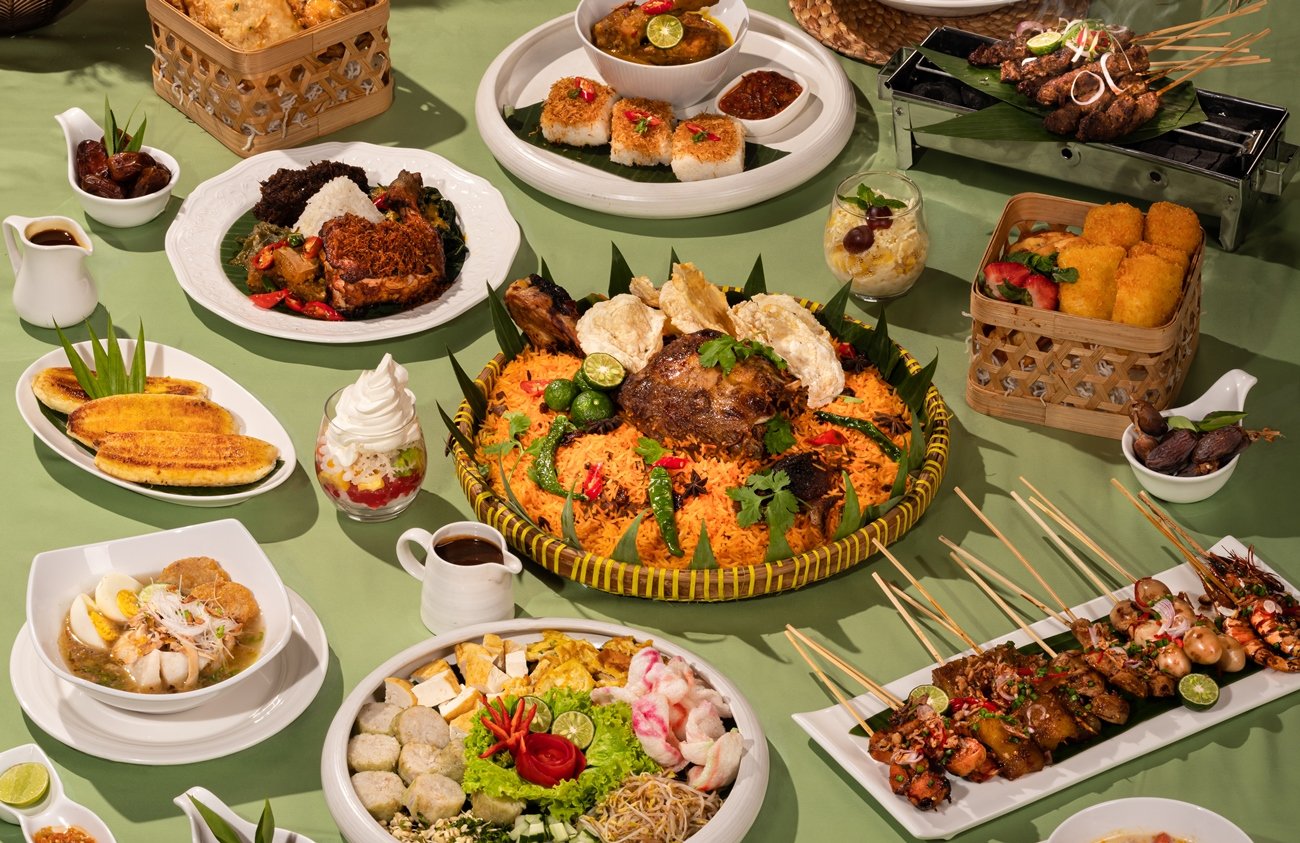 Four Points by Sheraton Surabaya is excited to announce the launch of its Ramadan breakfasting promotion, Safari Rasa Nusantara. The promotion aims to take guests on a culinary journey across the archipelago to discover the unique flavors of Indonesian cuisine. During Ramadan, Lime Restaurant offers a special breakfasting menu: Safari Rasa Nusantara, featuring a wide range of Indonesian dishes, from savory to sweet, an invitation for guests to indulge in the richness of Indonesian cuisine.
The Safari Rasa Nusantara promotion will be available from 22 March to 21 April 2023. Guests can enjoy the breakfasting menu from 5:30 PM to 9:00 PM daily at Lime Restaurant. The price is IDR 298,000 net per person, with a special promo buy 7 get 10 pax.
Jl. Embong Malang No.25-31,Surabaya, East Java 60261
Phone: +62315477488