The holy month of Ramadan is only a few days away. The holy month of Ramadan is a special moment for Muslims around the world every year, where this moment is filled with repentance, gratitude and sharing. It's no stranger to this beautiful moment as a place to gather together to establish friendly ties with family, relatives or colleagues by breaking the fast together.
This year, the Culinary team under the leadership of Chef Andi Nuraji, Executive Chef of Hotel Ciputra World Surabaya prepared a variety of dishes from various countries entitled "Serambi Ramadhan". Serambi is an acronym for Lively Variety of Iftar Buffet Cuisine. Ranging from Western, Middle East, Chinese, to Indonesian specialties are available at The Gallery Restaurant which is located on the 7th floor of Hotel Ciputra World Surabaya.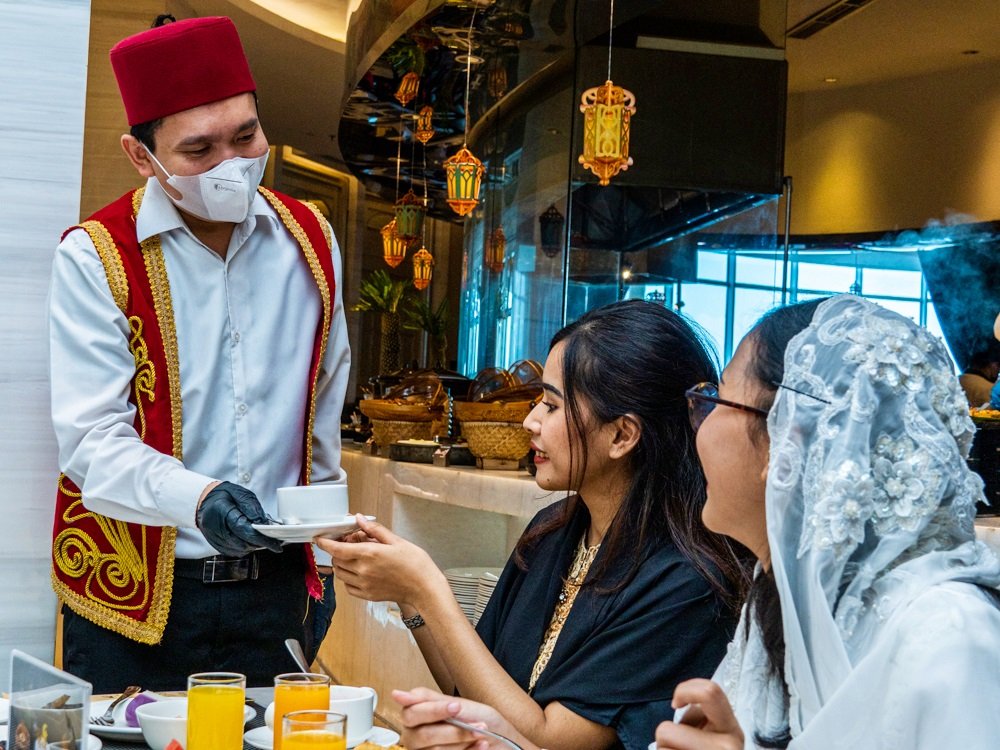 Starting with various Ta'Jil such as Sum Sum Porridge, Banana Compote, Wedang Ronde, Tempe Mendoan, Fried Bananas, Tofu Filled with Vegetables and Dates. Visitors can also enjoy a variety of special dishes such as Shawarma, Kambing Guling, Kebuli Rice, Whole Roasted Mexican Chicken, Mac and Cheese, Maduranese Duck, Ciputra-style Nasi Ulam, and many more. Not only that, Live Cooking is also available such as Pasta Station, Roti Jala, Egyptian Martabak, Rainbow Noodle, and Mie Tarik. To complete the beautiful moment of breaking the fast, various kinds of desserts such as various pastries, market snacks, ice cream, chocolate fondue, mixed ice, and the most special is Turkiye Coffee. This iftar meal is priced at Rp. 288,000 nett/person with a special promo of Rp. 228,000 nett/person for those who order before March 23, 2023.
Apart from enjoying the iftar menu at The Gallery Restaurant, visitors can also enjoy an interesting sweet dish during the month of Ramadan, namely Delightful Sweet Ta'Jil in which there are a variety of beautiful cakes served with a choice of Coffee Dates or Bandrek. Priced at IDR 258,000 nett/set, this Delightful Sweet Ta'Jil can be enjoyed by 2 people at The Lounge. For further information, please contact F&Hotel Ciputra World Surabaya via WA 08113113890.