JW Marriott Hotel Surabaya continues to be a mainstay to celebrate Ramadan this year, offering various special promotions to indulge yourself and your loved ones in this month full of blessings. Enjoy our Iftar buffet at the Pavilion Restoran, home service or delivery, and a selection of Ramadan hampers.
Pavilion Restoran JW Marriott Surabaya presents the theme of "Jelajah Rasa Kota Wali Songo" with rich culinary cultural contexts and the vast history of the Indonesian archipelago.
"I myself am a lover of Indonesian food, and Indonesian food is what people look for during the month of Ramadan," said Yudi Hendarsyah, the Director of Food and Beverage, whilst explaining his basis of raising the Indonesian culinary theme once more in Pavilion Restaurants' Ramadan menu series. "We have cooked up with great chefs to bring forth the Indonesian buffet as our main theme again this year."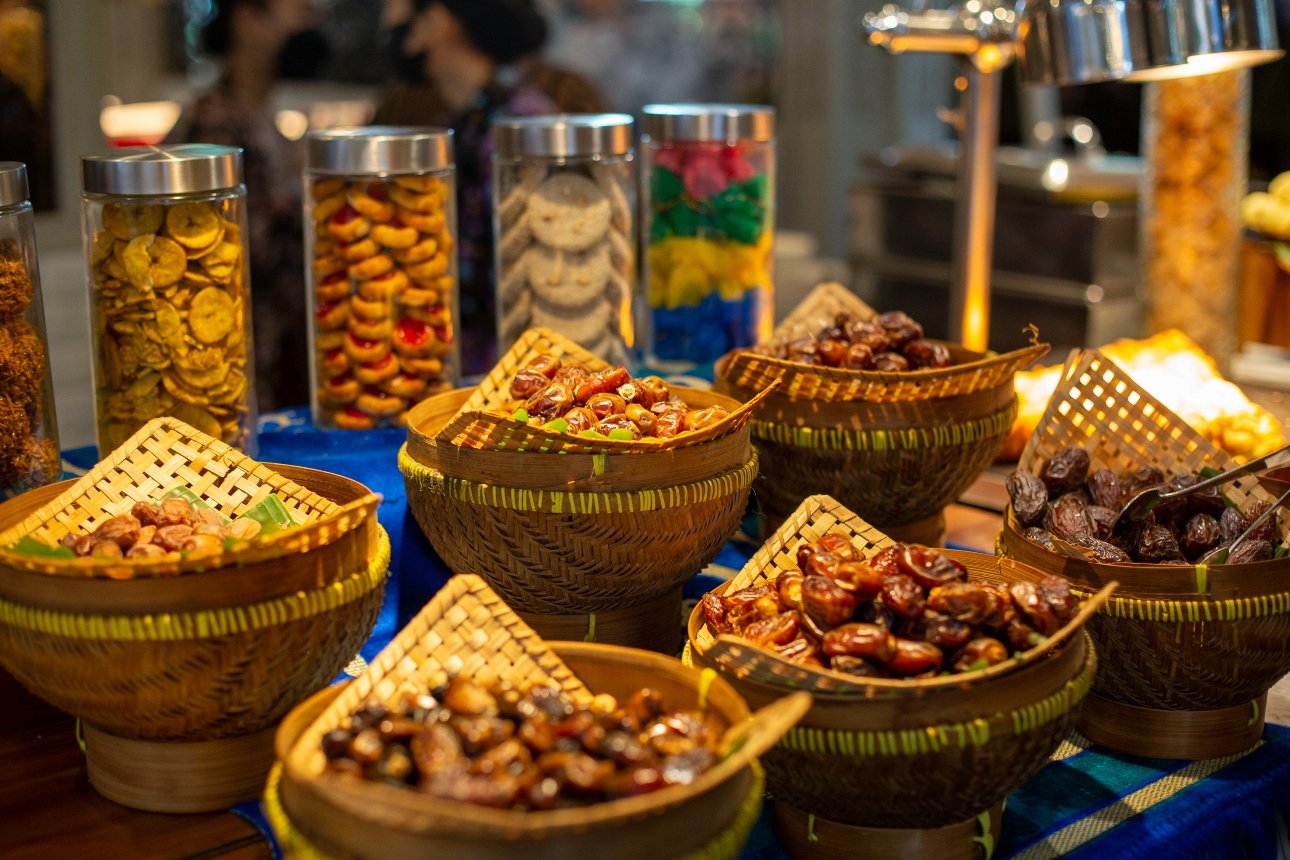 What is special about this year's theme lies in the philosophy behind the choices of dishes per city that have been meticulously curated by Director Yudi and the team. Guests are cordially invited to explore prominent menus from each city where the nine Wali Songo first spread Islam throughout the country.
Enjoy the exquisite blend of traditional Javanese-esque flavors with spice-rich delights that are distinct to Middle Eastern cuisines; ranging from Giant Fish, Roasted Duck, and Special Rice from East Java.
The grand Napak Tilas journey begins from the moment guests step into the magnificent lobby of the JW Marriott Hotel Surabaya, where they will be greeted by Ramadhan-themed decorations, embellished with gold ornaments and intricate Middle Eastern geometric motifs. 
Heading towards Pavilion Restaurant, waiters wearing Wali-themed uniforms are ready to lead guests to explore the vast history of Islam in the archipelago through dishes crafted by Chef Andri and the team. The festive Ramadhan atmosphere is further enhanced with karawitan music, accompanying guests during their lavish meal.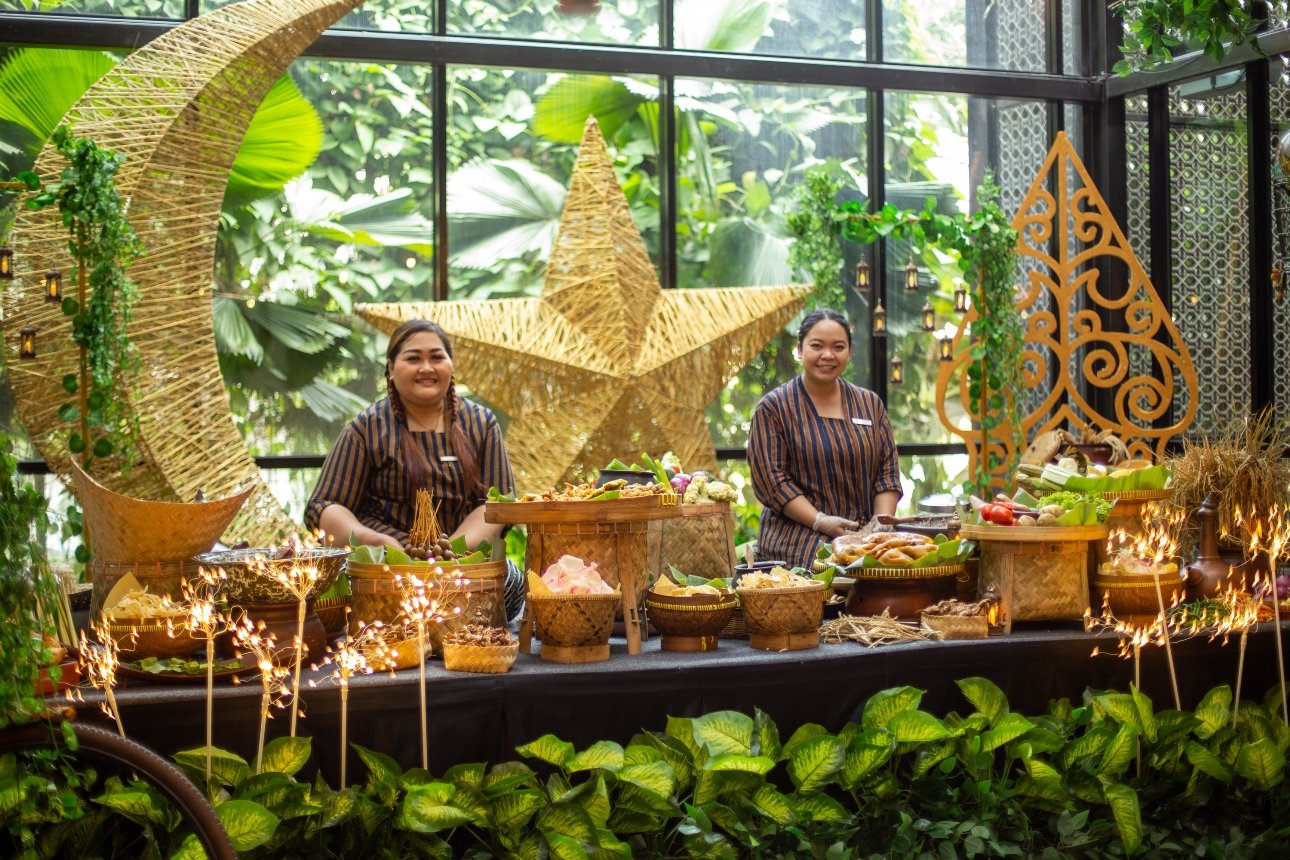 Memory fragments of the Wali's travels from place to place are conveyed through delicious dishes typical of each city they have visited: the city of Gresik, Tuban, Demak, Kudus, Cirebon, Pati, Paciran, and last but not least, the city of Surabaya as the host city for the JW Marriott Hotel Surabaya. As an example, Pavilion Restaurant presents the local-loved Lontong Balap, a Surabayan specialty with its blend of sweet and savory flavors. This one-of-a-kind culinary experience is able to entice nostalgic memories that touch guests who break their fast here, and encourage them to strengthen kinship in this holy month. 
"We present 5 (five) different menu rotations every day, ensuring that guests who dine here will always have a variety of options to choose from and will never get bored with the selection," Executive Chef Andri Aryono boldly stated. He has also swiftly responded to the high enthusiasm for lamb dishes during last year's Ramadan. 
"We will incorporate lamb meat as the highlight of this year;s Ramadan menu. Lambs will always be present in every food rotation, and will be served in different cooking styles." By undergoing a 15-hour-long complex marination process, the tenderness and rich flavors of our goat dishes will surely captivate your taste buds in every bite. From Lamb Kebuli, Roasted Lamb, or Honey Roasted Lamb, there is surely a perfect Goat dish to suit your palate.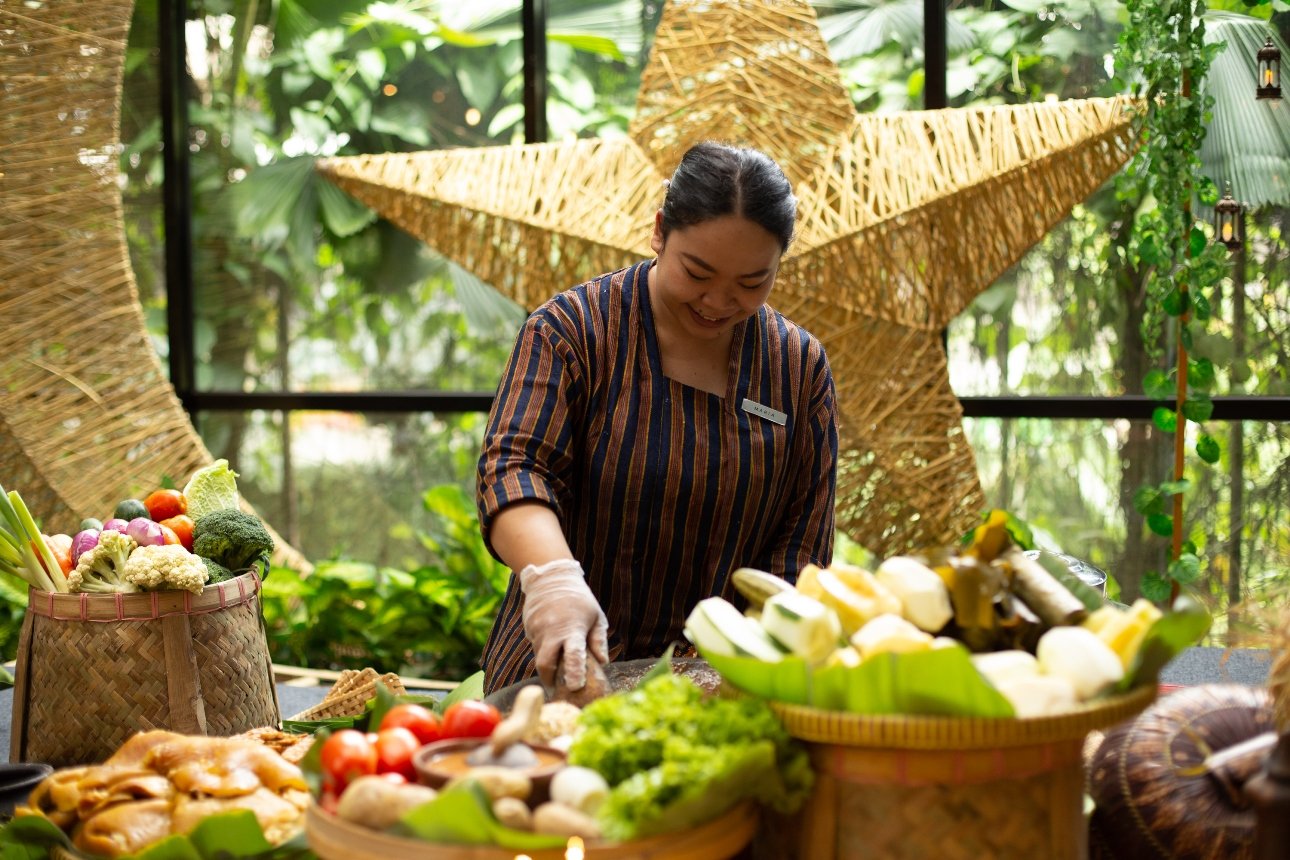 Pavilion Restaurant also offers delicious Indonesian beverages to satisfy guests' cravings as they break their fast, such as the classic teh tarik, iced Legen Milk, and a selection of crafted traditional herbal drinks to boost your health.
Delicious dishes offered by Chef Andri and the team, as well as the festive atmosphere of Ramadan at the Pavilion Restaurant JW Marriott, can be enjoyed daily with prices starting from Rp 350.000 per person, with early bird orders starting from 1st until 31st March 2023. JW Marriott Hotel has also taken part in sharing generous blessings to celebrate this Holy Month. JW Marriott Hotel has also taken part in sharing generous blessings to celebrate this Holy Month. For every purchase of 10 packages at the Pavillion Restaurant (multiples apply), guests earns an opportunity to win an Umrah trip as a Grand Prize, which includes transportation, accomodation, etc.
The team at Pavilion Restaurant has also prepared a fast yet safe delivery service for fellow gastronomes who wish to savor these wonderful dishes at the comfort of their own home. There are 6 (six) tantalizing menus to choose from our selection of home delivery packages: Surabaya, Kudus, Cirebon, Demak, Tuban, and Pacitan. Our Medium Package is priced at Rp 400.000 nett for 2 (two) persons, and a Large Package for Rp 750.000 nett to share with 4 (four) persons.
JW Marriott Surabaya has also collaborated with SBCo (Surabaya Baking Company) to introduce three exclusive hampers packages starting from Rp 788.000 that are suitable for gifting close relatives, friends, and co-workers alike. The color blue that adorns this beautifully wrapped exterior of our hampers symbolizes balance and loyalty, as well as the pureness of heart in this sacred month. Find your favorite assortment of Ramadan cookies such as Putri Salju, Nastar, and Kastengel, as well as homemade jam and date syrup concoctions, along with prayer items in the form of face sajadah and tasbih made from agarwood.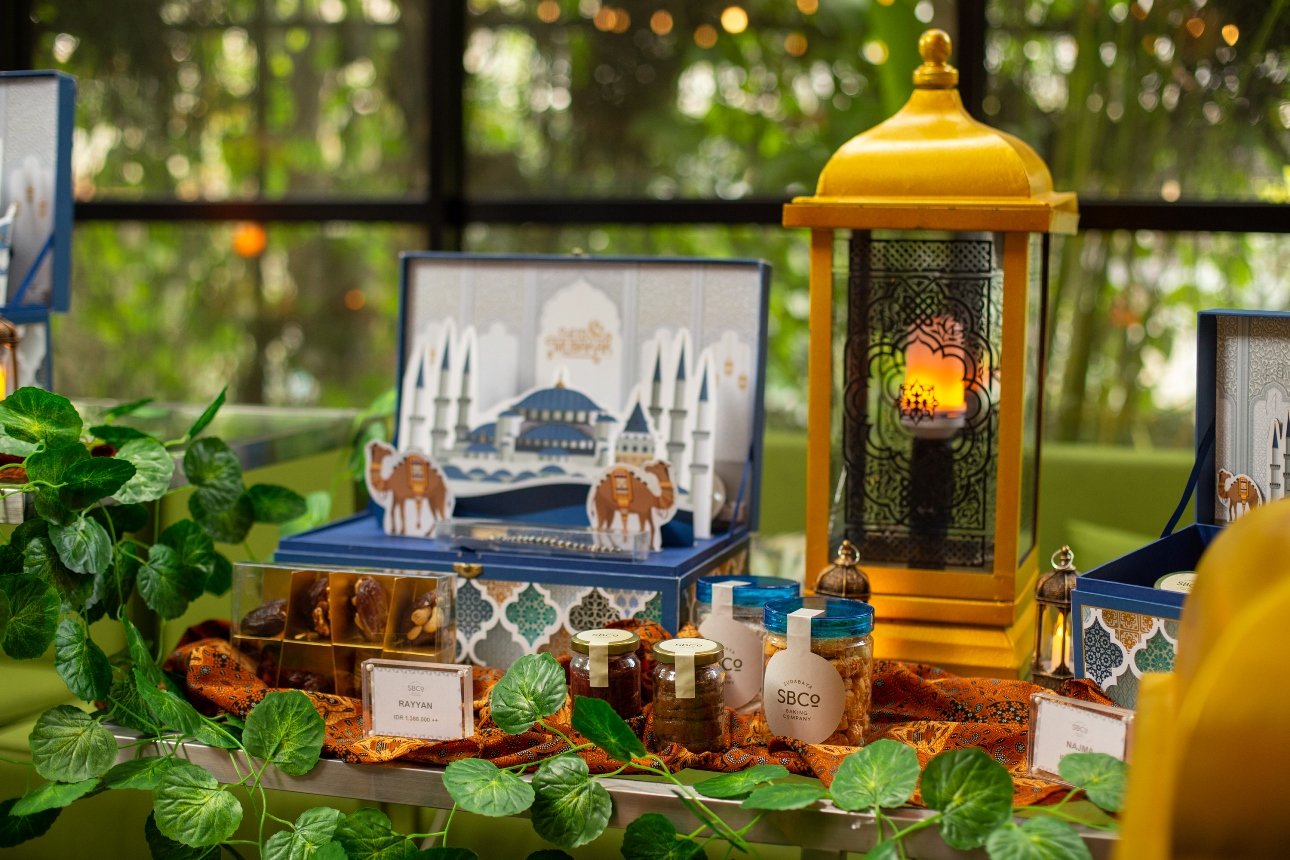 For more information and/or reservation, please contact FB Sales team at 08113529279 or WhatsApp at 081132000308, or via email [email protected] or visit website
www.jwmarriottsurabaya.com and https://shor.by/jwmarriottsby