The warmth of Ramadhan with the closest people is sought at the Sheraton Surabaya by presenting an iftar package at the Bromo Cafe which is rich in Indonesian culinary flavors, themed 1001 Ramadhan Jamuan.
Various dishes that are familiar to the tongue of the people of Surabaya, such as meatballs, satay, various fried foods and special Surabaya sauce, to Nasi Padang, Nasi Sei Sapi, Pempek, Roti Jhon and Martabak are the culinary highlights of the Bromo Cafe Ramadan. But not only local culinary delights are presented here, there are also Biryani Rice and Kambing Guling which are always sought after by the public every time they break their fast.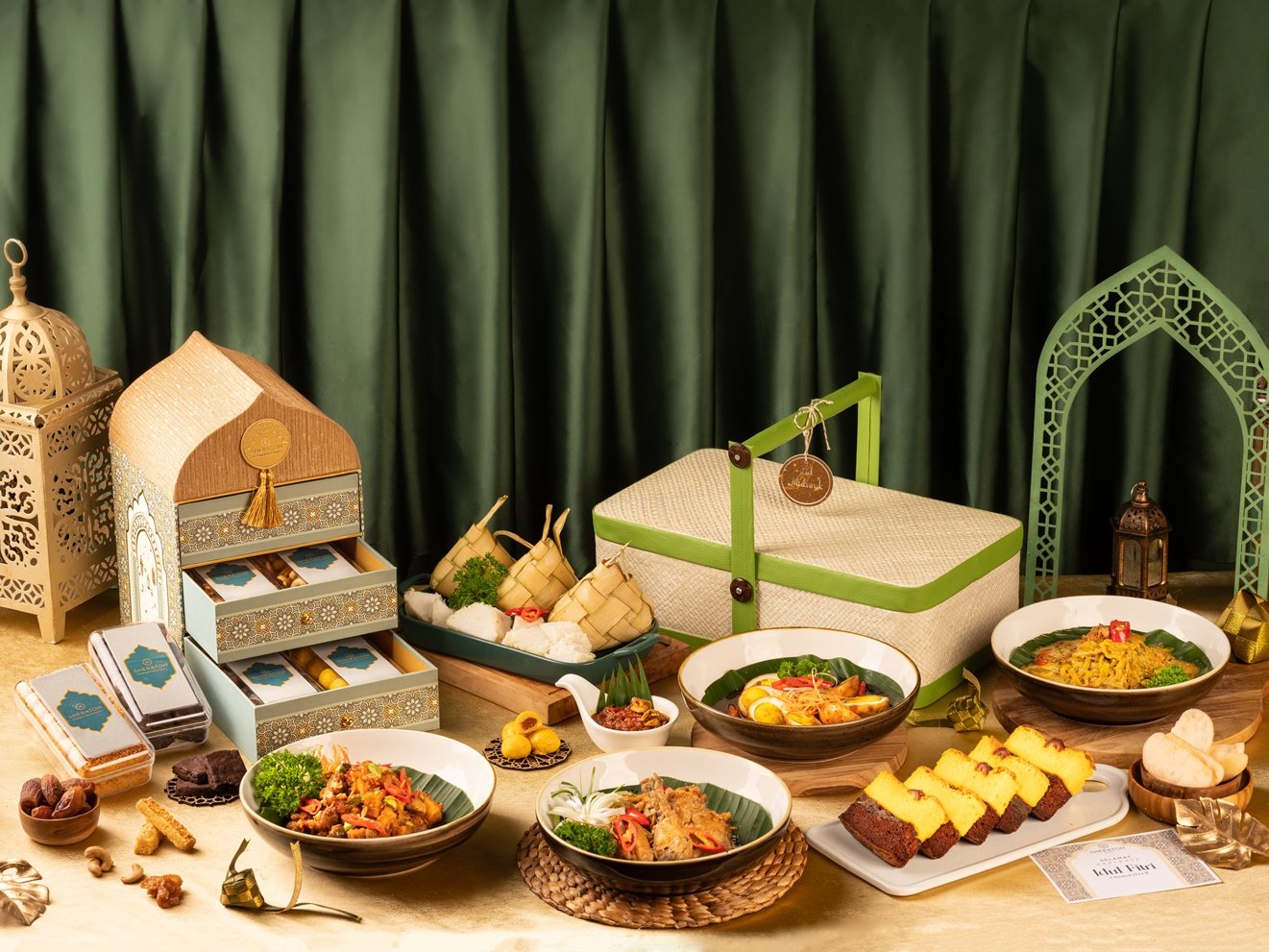 "We are very optimistic that this year we can welcome ten thousand guests or approximately three hundred guests every day. Last year alone orders for iftar were closed at eight thousand," said Faisol Amin, Food & Beverage Manager of Sheraton Surabaya Hotel & Towers. "We are preparing the Bromo Cafe, Kawi Lounge, outdoor areas around the swimming pool to meeting rooms to welcome people who want to break their fast." Many orders have been recorded for the first day of the month of Ramadan. 1001 Ramadan banquets can be enjoyed at a price of IDR 358,000 net/pax and a special price for 10 meals, you only need to pay 7.
Not only presenting iftar packages, Sheraton Surabaya also prepares several types of Eid gifts, including Nazywa: Eid parcels containing three types of typical Eid pastries, dates, chips, and cashew nuts. Spikoe Kurma by La Patisserie which is a mainstay and Ramadan Opor Chicken Delivery Package for families. "Especially for the purchase of Nazywa, we set aside Rp. 20,000 for donations," Ijonk explained.
Breaking the fast at the Bromo Cafe has become one of the most popular breaking packages for the people of Surabaya since seven years ago. Especially when enjoying an iftar meal in the outdoor area around the swimming pool while watching the sunset and the sparkling lights when it starts to get dusk which adds to the warm and beautiful atmosphere.