For the best dining experience, here are the best places to find the best Chinese restaurants in Bandung:
Restaurant khas China terbaik di Bandung
1. Tian Jing Lou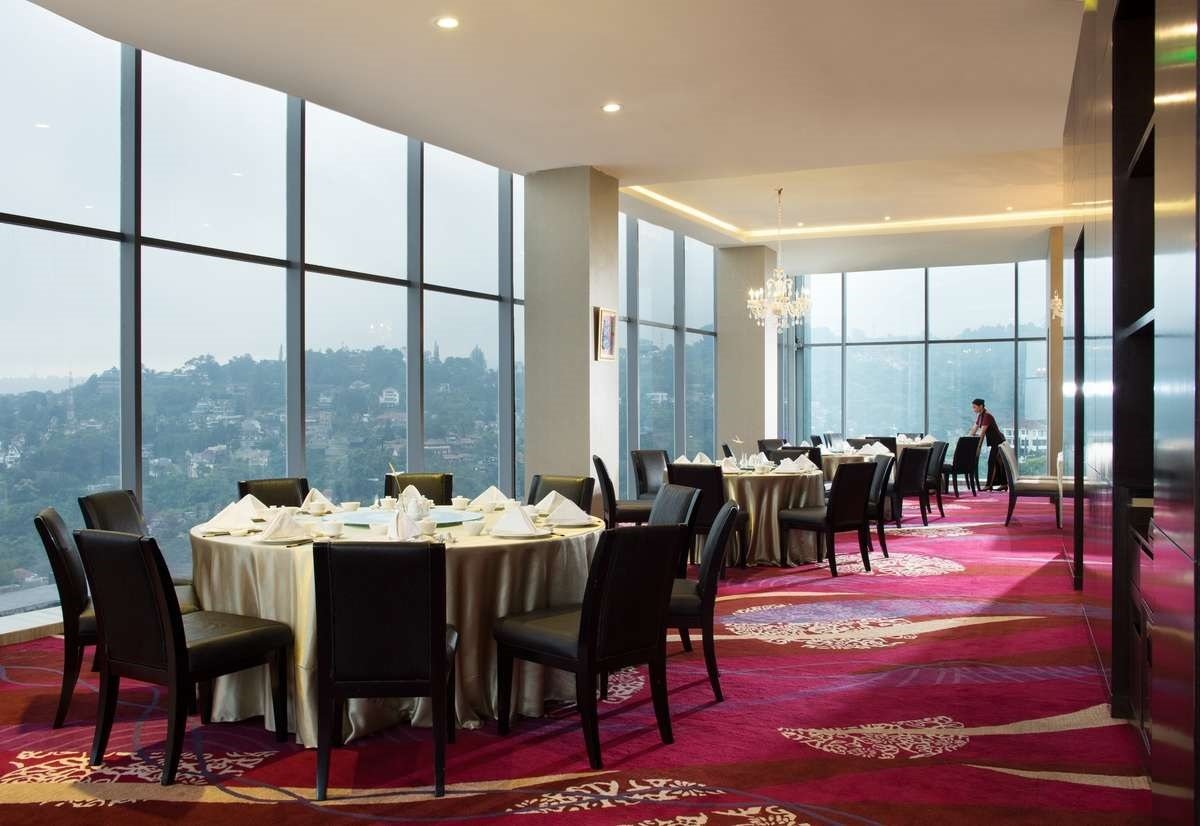 A specialty Chinese Restaurant located at the top, 18th floor offering a unique dining experience and sensational settings with stunning panoramic views from the top. Enjoy the exquisite authentic A la carte menus and dim sum buffet on the weekend.
InterContinental Bandung Dago Pakar
Jl. Resor Dago Pakar Raya 2B Resor Dago Pakar, Bandung
P: (022) 87806688
Website
2. Cha Yuen Chinese Restaurant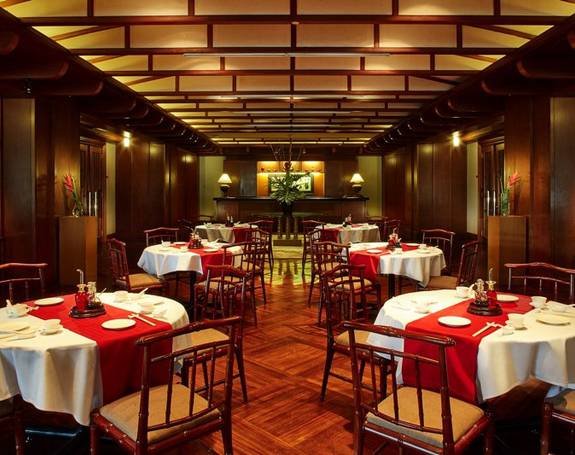 On the lobby level under the warm glow of red lanterns, Aryaduta Bandung's Cha Yuen Chinese Restaurant recreates a classic Cantonese teahouse for delicious dim sum and others common Chinese menus. The outlet is opened only for private whatever reason events, minimum order is 20 paying Adult. Last minutes order is available!
Aryaduta Bandung
Jl. Sumatera No.51, Citarum, Bandung Wetan, Bandung
P: (+6222) 4211234
Website
3. Jing Paradise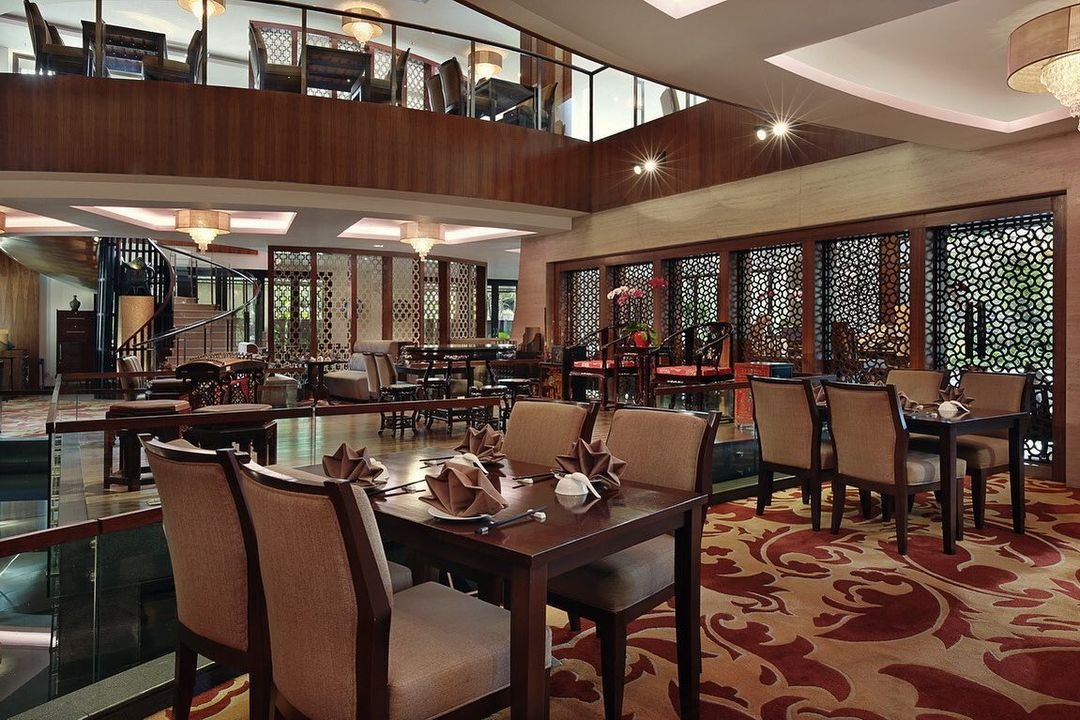 Taste your way through Asia and experience the finest Chinese cuisine with a modern touch at its best. Tantalize your taste buds through a world of fine Chinese flavors and experience exquisite dishes fused with a modern touch at Jing Paradise.
Jl. Dr. Setiabudi No 269 275, Bandung
P: (+6222) 82000000
4. The Duck King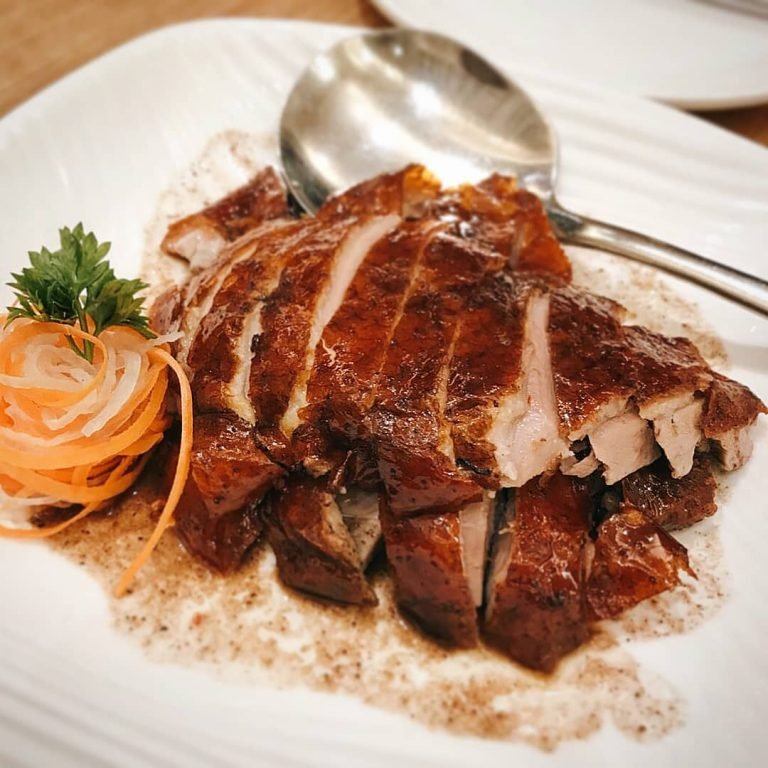 The well-known Chinese restaurant expands its service in Bandung by opening the branch in the city. With the standard of The Duck King restaurant, Bandung branch surely not failed the customers by offering only the best Chinese cuisine. The Duck King has established itself as casual dining restaurants popular for gathering or culinary outings. The must-try dishes include Roasted Duck with Hainam Rice, Fried Prawn with Salted Eggs and Beef Ribs with Honey Sauce. Dim sum is also available freshly prepared upon ordering in addition to a list of fanciful desserts menu.
Trans Studio Mall
Jl. Gatot Subroto No.289, Cibangkong, Bandung
P: (+6222) 87341808
Website
5. Gading Restaurant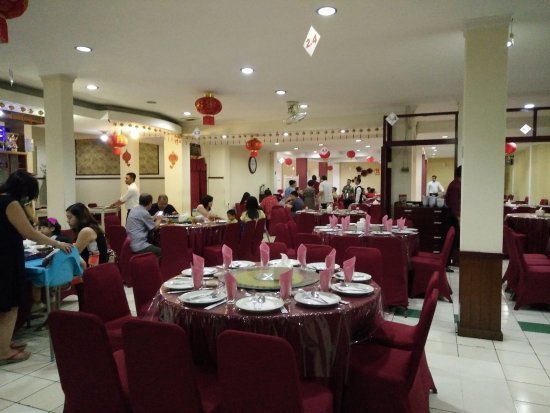 One of the most favorite restaurants amongst Bandung citizen. Serving authentic Chinese foods with exceptional taste. Here, you can enjoy a wide array of Chinese cuisine which some of the favorites, including Chicken Roll with Ham, Garlic Pocai, and Yangcao Fried Rice.
Jl. Sukajadi No.228, Gegerkalong, Sukasari, Bandung
P: +6222 2030943
6. Eastern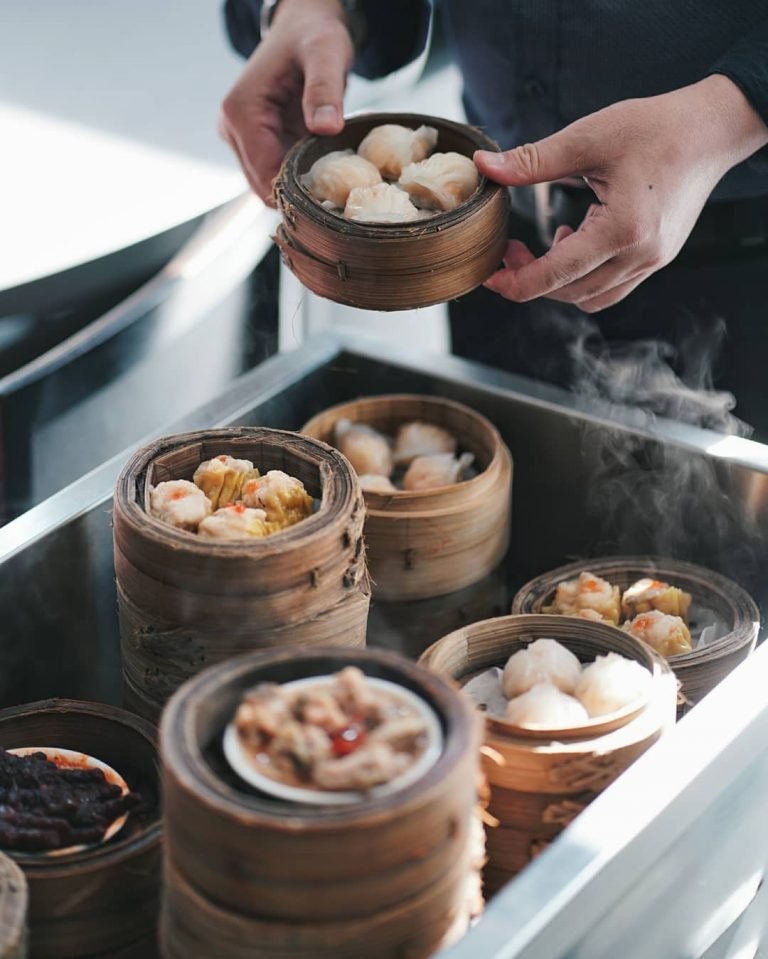 Eastern is popular for its dim sum, especially the all-you-can-eat dim sum promotion. In addition, the place also serves a wide selection of scrumptious Chinese cuisine with its signature recipe. You may try some of the highlighted dishes, such as Abalone with Oyster Sauce, Beef Teppan with Red Wine Sauce, Szechuan Extreme Prawn, and many more.
Istana Plaza
Jl. Pasir Kaliki No.121-123, Pamoyanan, Cicendo, Bandung
P: (+622) 6046778
Website
7. Queen Restaurant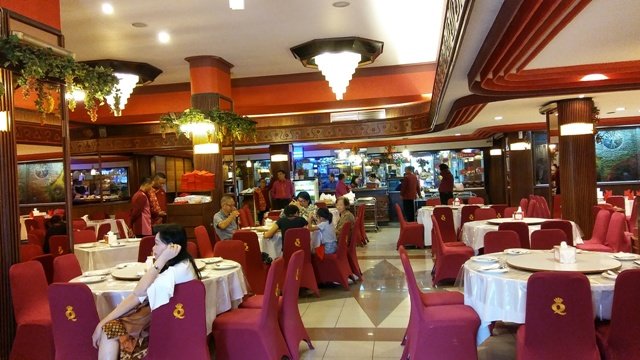 Known as one of the oldest Chinese restaurants in Bandung, Queen Restaurant serves only the best authentic Chinese cuisine. Listed as a legendary Chinese restaurant, the place offers some delectable Chinese dishes, such as Asparagus Soup with Crabspawn, Sea Cucumber in Sauce, Pork Steak, and more.
Jl. Dalem Kaum No.79, Cikawao, Lengkong, Bandung
P: (+6222) 4204561
8. Imperial Chinese Restaurant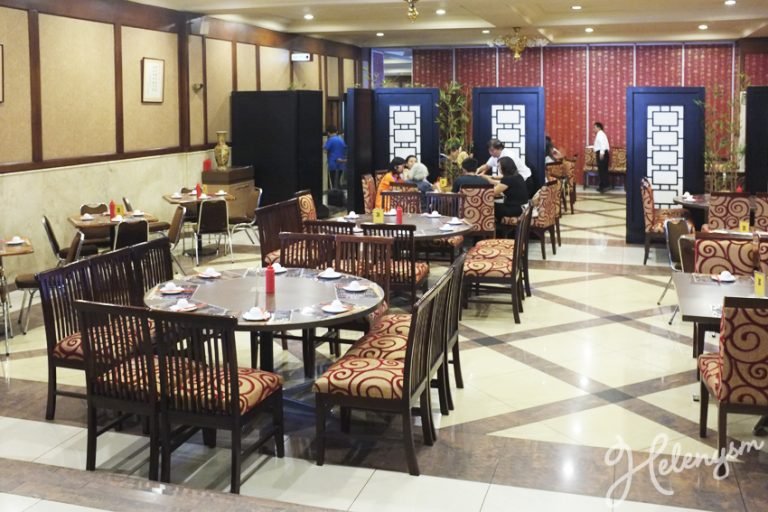 A casual place for all-you-can-eat dim sum. The restaurant offers affordable price with 30% discount for kids. Aside from the price, Imperial Chinese Restaurant serves a wide selection of dim sum for satisfying dining. The restaurant also serves Chinese-inspired cuisine with a delectable taste.
Jl. Braga No.129, Braga, Sumur Bandung, Bandung
P: (+6222) 4241452
9. Puri Bambu Family Resto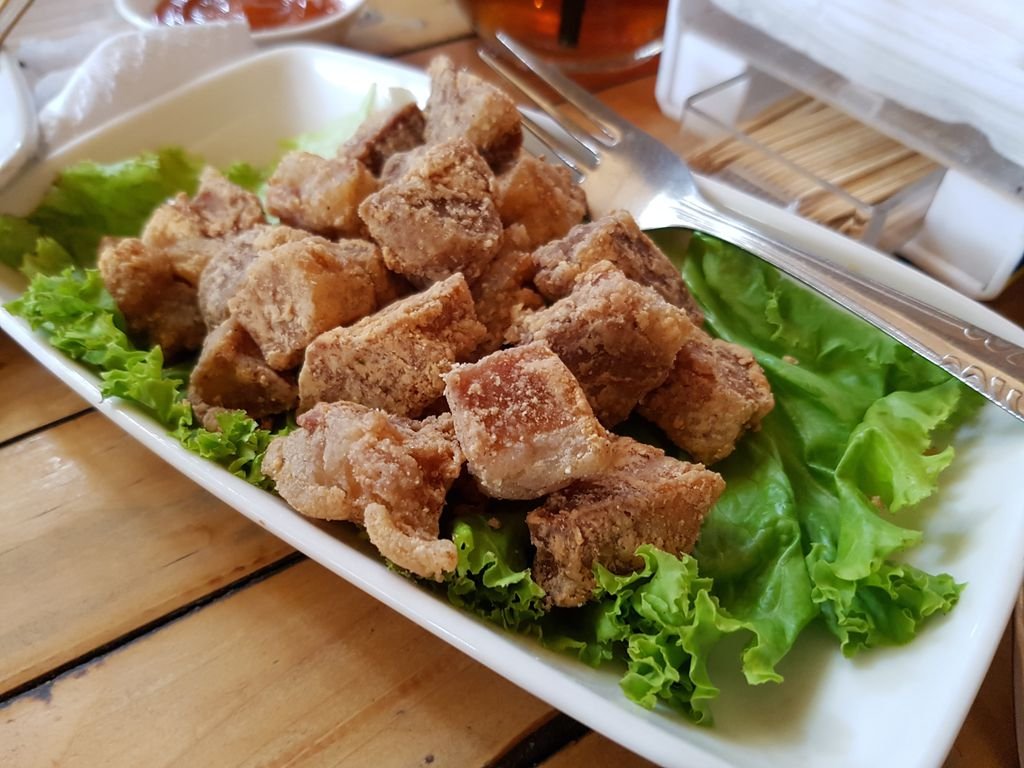 It is a Chinese restaurant with the specialty in pork dishes. As the guest love them so much, Puri Bambu also offers another Chinese cuisine. Ranging from Fish Soup, Poleng Cai, Enoki Mushroom Ca Ham, and more. As the name implies, the interior of this restaurant is also dominated with woods.
Jl. Sindang Sirna No.14, Gegerkalong, Sukasari, Bandung
P: (+6222) 2040143
10. Phoenix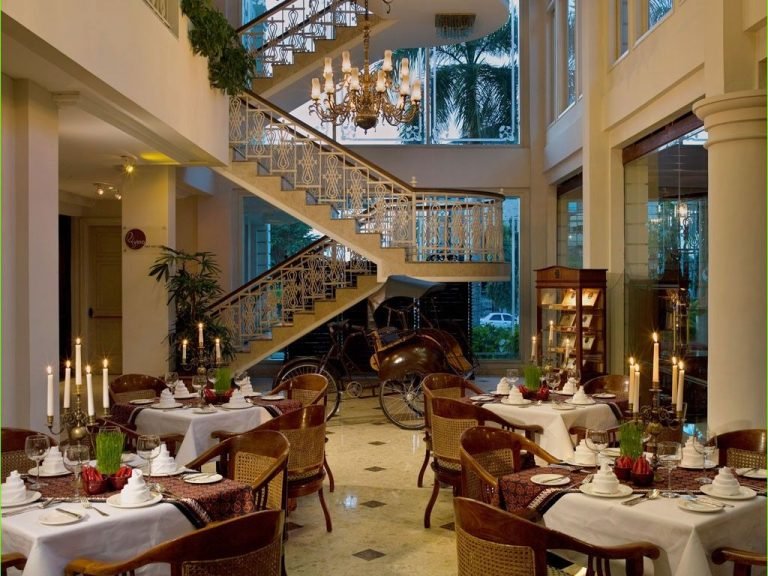 Coming with a classic concept, Phoenix restaurant is one of the most popular Chinese restaurants in town. Serving some delicious authentic Chinese cuisine along with vintage theme interior. Enjoy its highlighted dishes, such as Hong To Mie, Angsio Tito, Hong Pork, Mun Haisom, and more.
Jl. Jend. Sudirman No.52, Karanganyar, Astanaanyar, Bandung
P: (+6222) 4232774