Up for a Brunch? The famous Breakfast & Lunch together. Bandung probably didn't invent brunch, but it has certainly perfected the concept. From Dago to Braga, PVJ area to Jalan Riau, you can barely turn a corner without walking into a restaurant open and serving refreshing late morning food, awesome drinks, and every style of eggs, rice, or sandwiches imaginable. Wondering how to narrow down where to eat on your Bandung weekend? We'll do it for you. Check out our alphabetically ordered list of the best brunch spots in Bandung that has made stops all over the city. Wake up whenever you want and go enjoy it.
Best Places for Brunch in Bandung / Tempat Brunch Terbaik di Bandung
1.

Ambrogio Patisserie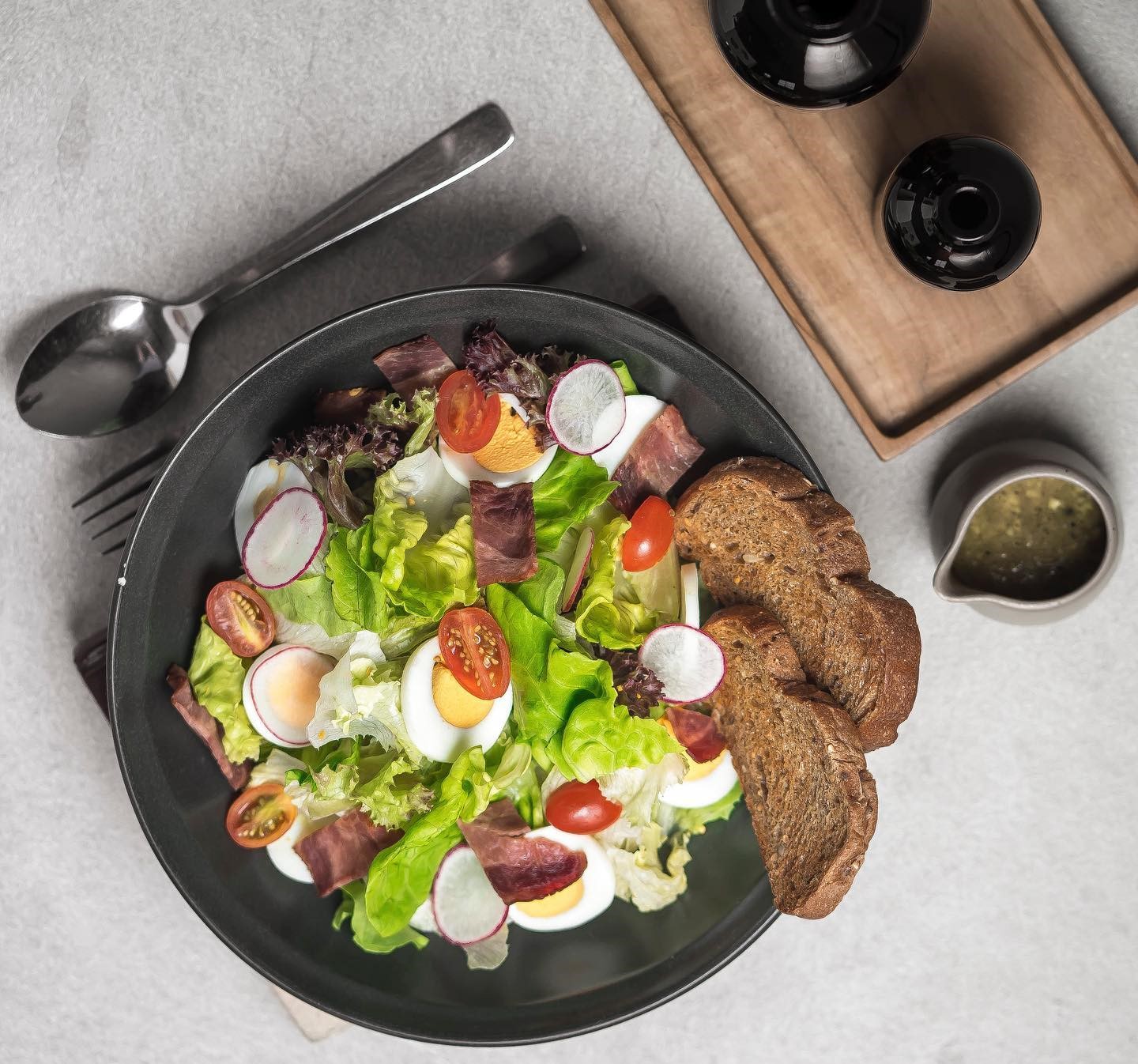 This restaurant will make you feel like you're in the sanctuary with its interior which is mostly made of wood and also surrounded by plants. It is suitable for those of you who are looking for a place to brunch while relaxing with friends and family, especially since the spacious place makes you more flexible. And don't forget the pastry menu which is the highlight of this restaurant, the pastry menu includes croissants to macarons, and of course, everyone's favorite which is ice cream.
Ambrogio Patisserie
Jl. Banda 26, Bandung
P: (022) 20512779
Instagram 
2.  Becky's Brunch & Dine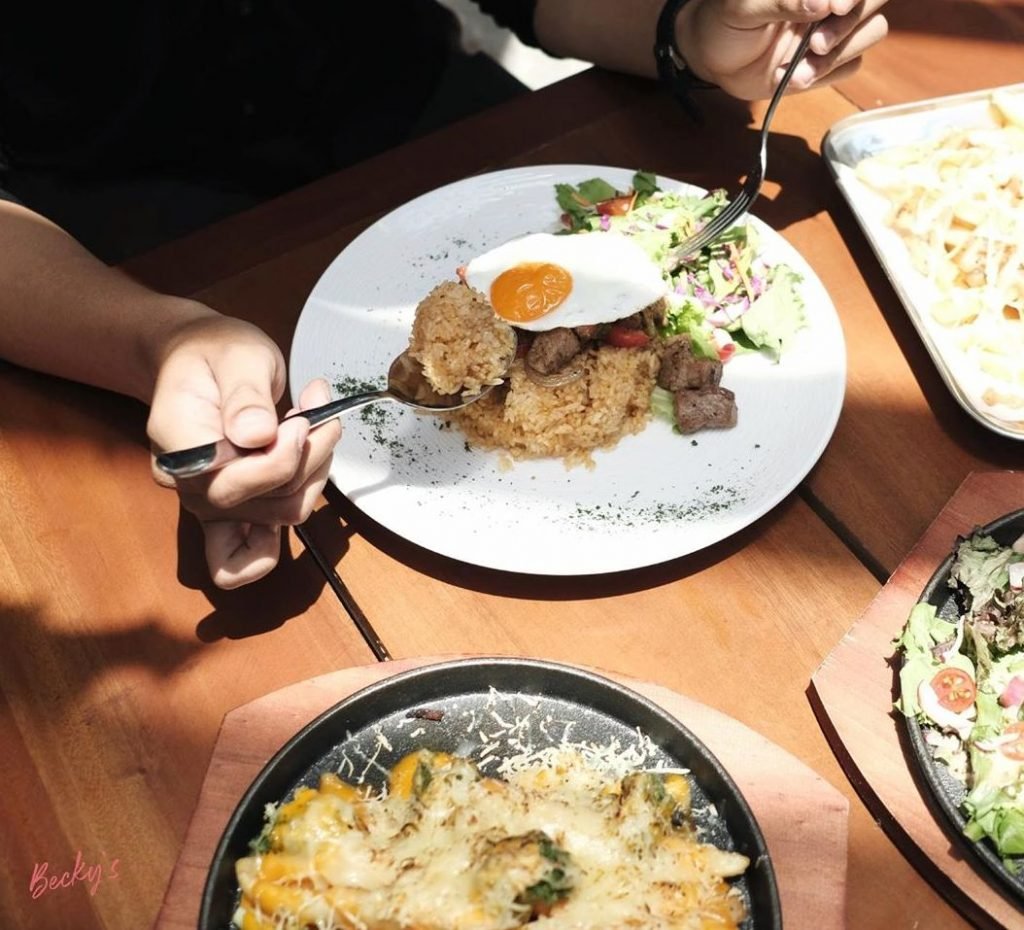 Be it a late breakfast or brunch, head over to Becky's to fulfill your tummy. The restaurant offers a great selection of Western-style brunch meals, light bites, soups, pasta, and more. Becky's also highlighted its lavish steak, a perfect choice for dinner. Yup, the place also serves until dinner time.
Becky's Brunch & Dine
Jl. Kyai Gede Utama No.25, Lebakgede, Coblong, Bandung
P: +6282316977861
Instagram
3. Bellamie Boulangerie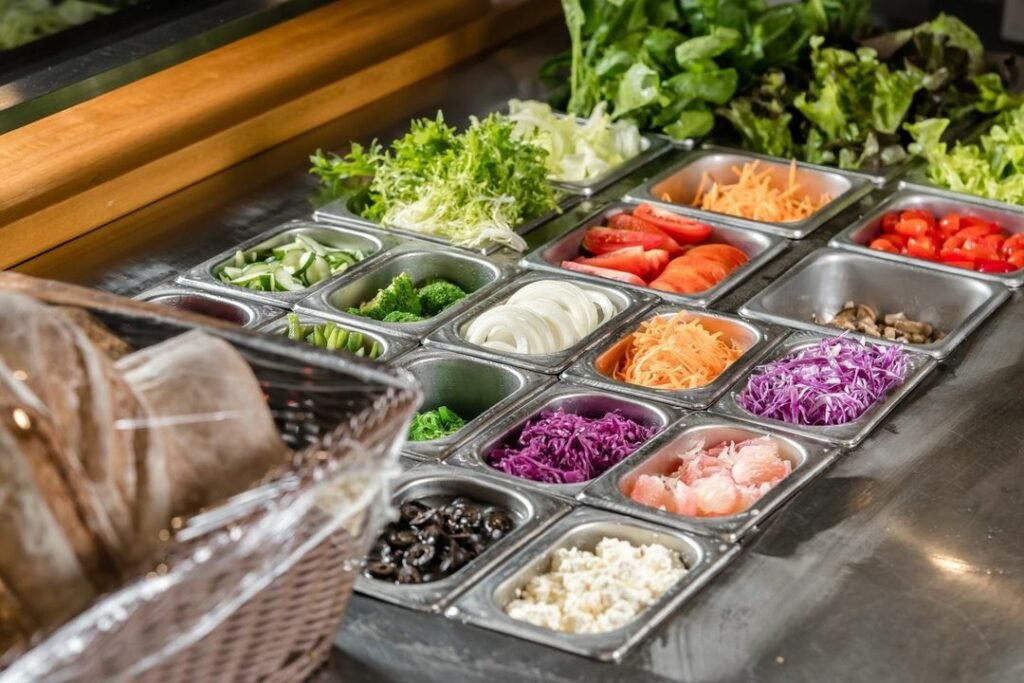 This is one of the crowd's favorite places for brunch in Bandung. Having a large enough area makes the air circulation here quite fresh. The menu is also very complete here, you can enjoy a variety of sandwiches, salads, soups, and steaks. For those of you who want to create your own salad, Bellamie Boulangerie can also provide that.
Bellamie Boulangerie
Jl. Cihapit No.35, Bandung
P: (022) 87805386
Instagram
4.
Bilbao Brasserie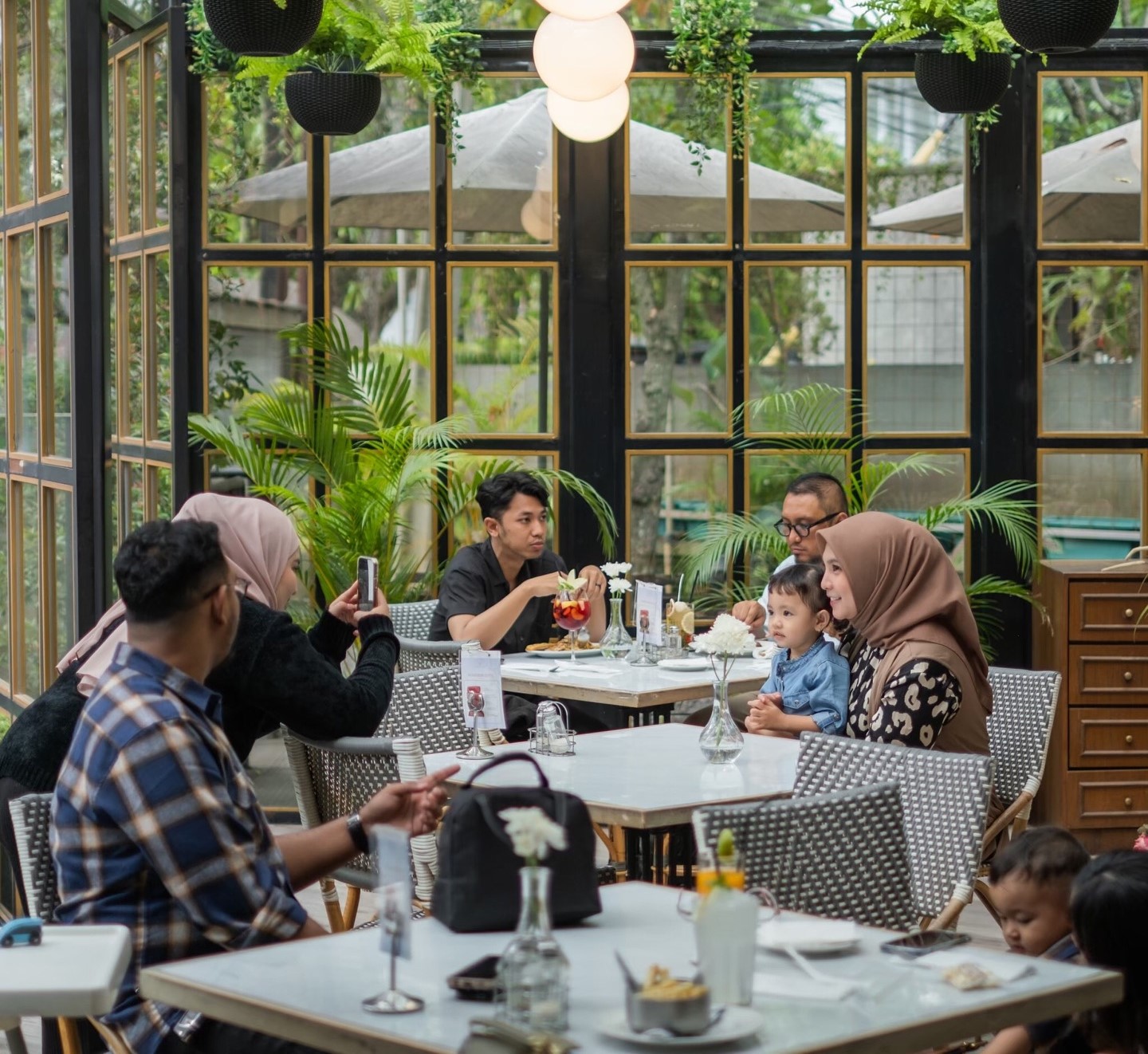 Renowned for its exceptional brunch experience, Bilbao Brasserie beckons with a menu that seamlessly combines the robust flavors of pasta and steak with the comforting classics of a hearty brunch. The ambiance is a testament to refined taste, featuring a sunlit and polished European-style setting that transports diners to a world of sophistication.
Bilbao Brasserie
Jl. Cimanuk No.12, Bandung
P: (022) 4240655
Instagram
5. Everjoy Cafe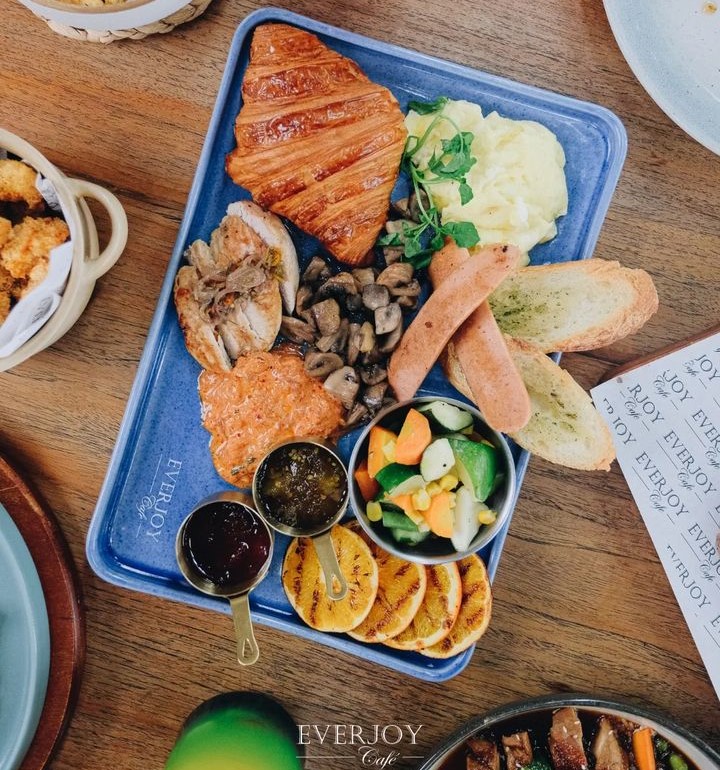 Everjoy Cafe is the epitome of Melbourne-style charm, offering a delightful haven for brunch enthusiasts. This cafe seamlessly combines the warmth of Indonesian flavors with the comforting aroma of freshly brewed coffee and delectable pastries. Everjoy Cafe takes brunch to a new level by not only providing an enticing menu but also sweetening the deal with a generous offer – complimentary hot tea or coffee for those who order from the brunch menu between 6 AM and 11 AM. 
Everjoy Coffee & Cafe
Jl. Bahureksa No.3, Bandung
P: 0812-2483-7817
Instagram
6.

Gormeteria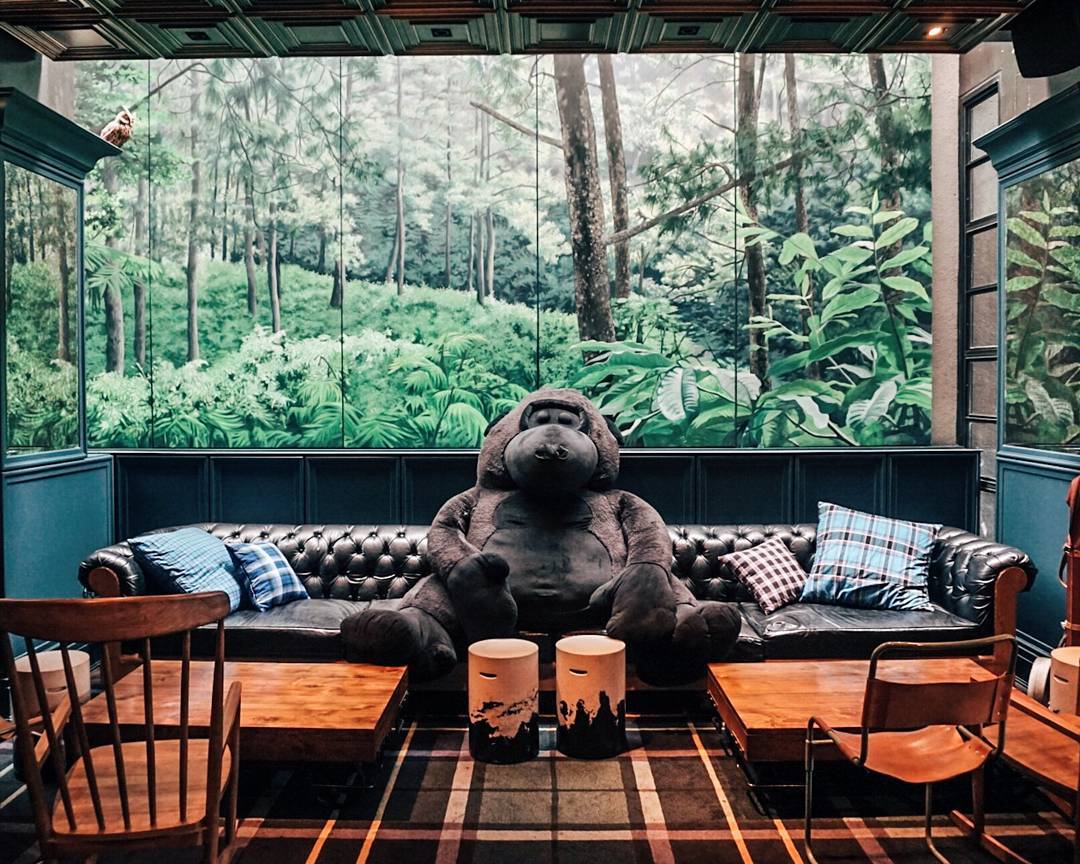 One of the hippest cafes in Bandung as Gormeteria comes with a really cool interior concept. Dominated with vintage wooden accents, the place radiates a classy old ambiance. For brunch, this restaurant offers a selection of Asian meet Western dishes. Ranging from pasta, burgers, to some of Indonesia's favorite comfort foods.
Gormeteria
Jl. Pasir Kaliki No.176, Pasir Kaliki, Cicendo, Bandung
P: (+6222) 20524850
Instagram
7. Hummingbird Eatery and Space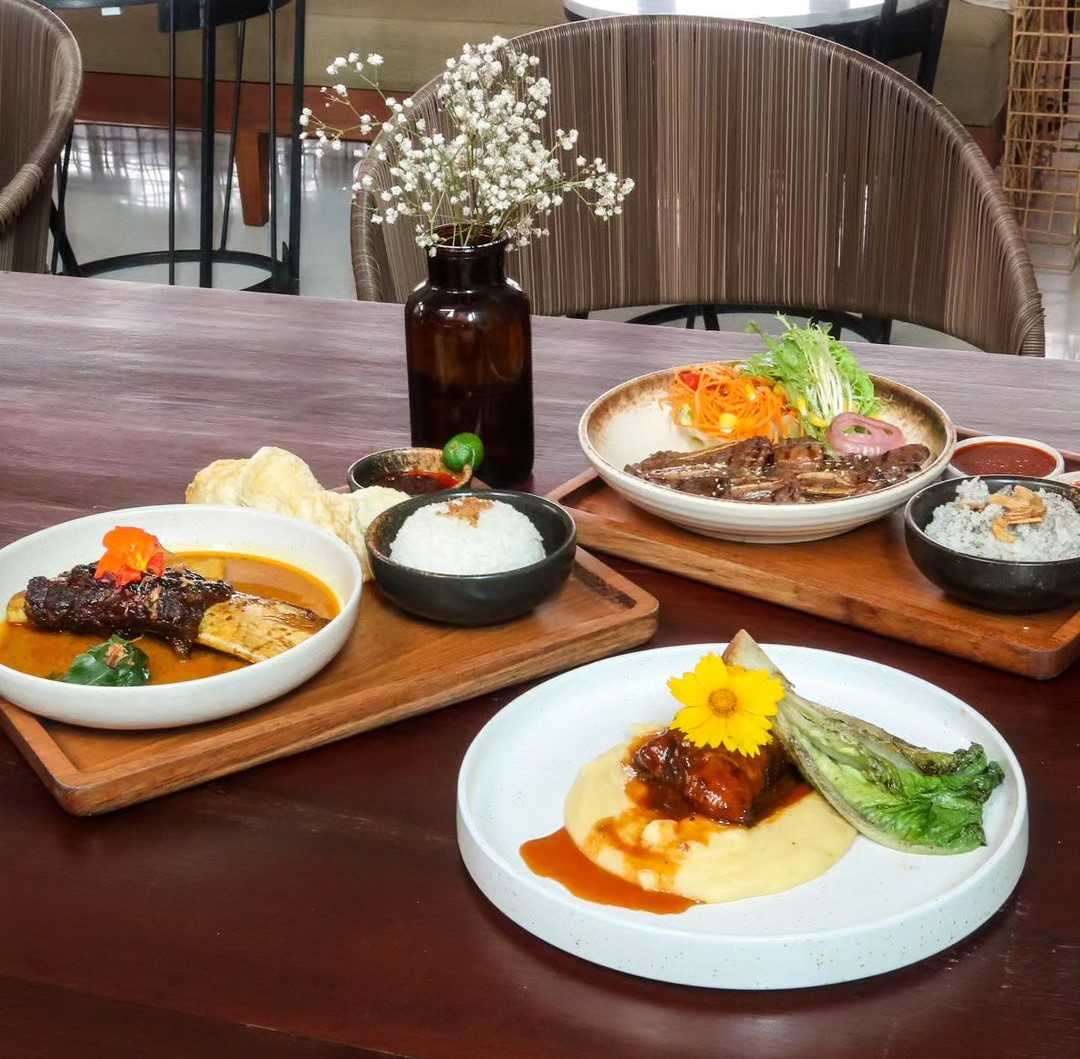 This restaurant, which has been very famous for the last 10 years in Bandung, has finally opened its doors again with a fresher interior style. This of course makes this restaurant even more comfortable for those of you who want brunch. They have a menu called "Early Riser" which is available from 7am to 11pm. You can enjoy food such as Japanese Omelet, Power Bowl, and Creamy Scramble Egg
Hummingbird Eatery and Space
Jl. Progo No.16, Bandung
P: (022) 4212582
Instagram
8. Imah Babaturan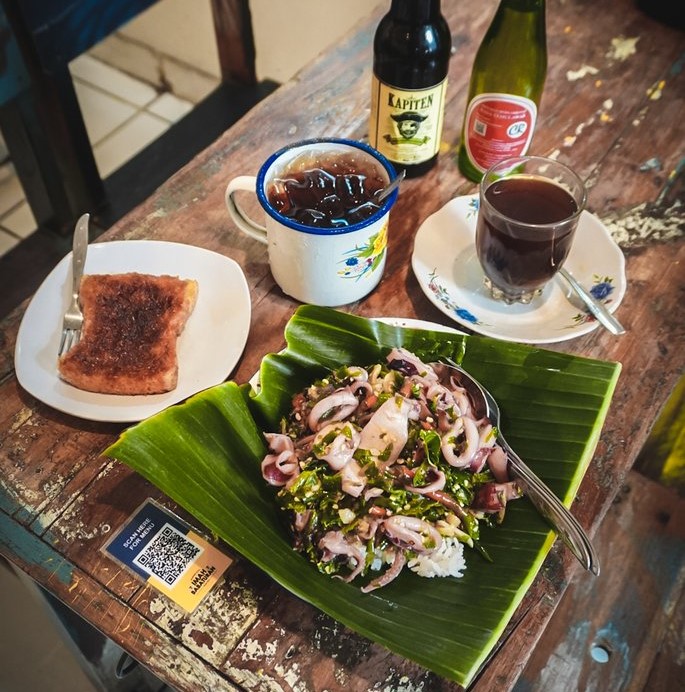 If you want to find a brunch place with a relaxed and humble atmosphere, Imah Babaturan could be the right place for you. This place offers the experience of eating in a friendly joint where you can interact with anyone. Here you can enjoy light snacks such as bala-bala, peuyeum, fried bread, and batagor, or heavy meals such as chicken soup, mutton fried rice, to their signature and favorite food, Cumi Cabe Ijo.
Imah Babaturan 
Jl. Kebon Bibit No.3, Tamansari, Bandung
P: 0817-210-836
Instagram
9. Khas Roti Selai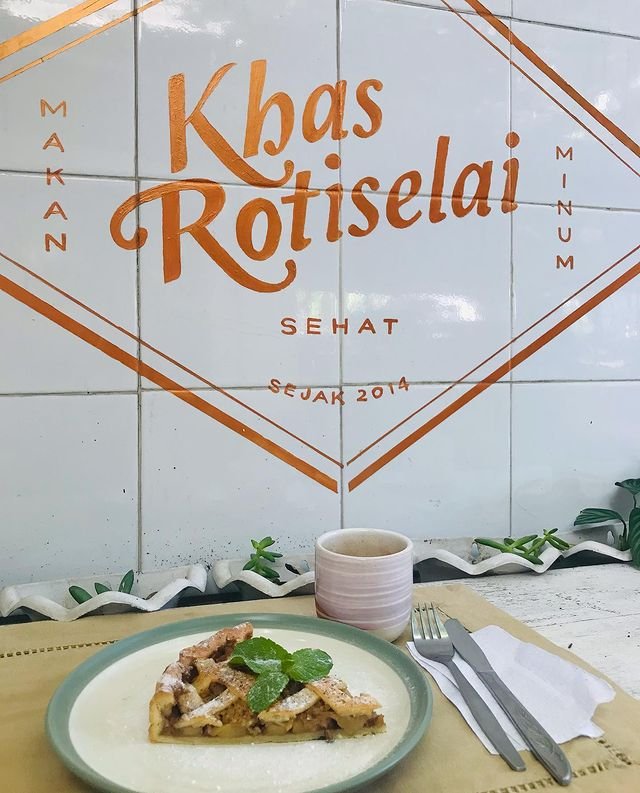 If you're looking for a homey place which also (of course) provides Instagram-able spots whilst enjoying a delectable brunch by having a delicious homemade bread then Khas Roti Selai is the right choice. Khas Roti Selai serves a wide variety of bread made fresh daily such as Chocolate Bun, Cheese Bun, Muffins, Herbs Loaf, and many more. Not only bread, they also sell a range of homemade jams for you to bring home with various flavors such as Pineapple Clove, Apple Mint, Sarikaya, and Chocolate Coffee.
Khas Roti Selai 
Jl. Raden Patah No. 12, Coblong, Bandung
P: 0817-0275-629
Instagram
10. LULA Bakery & Coffee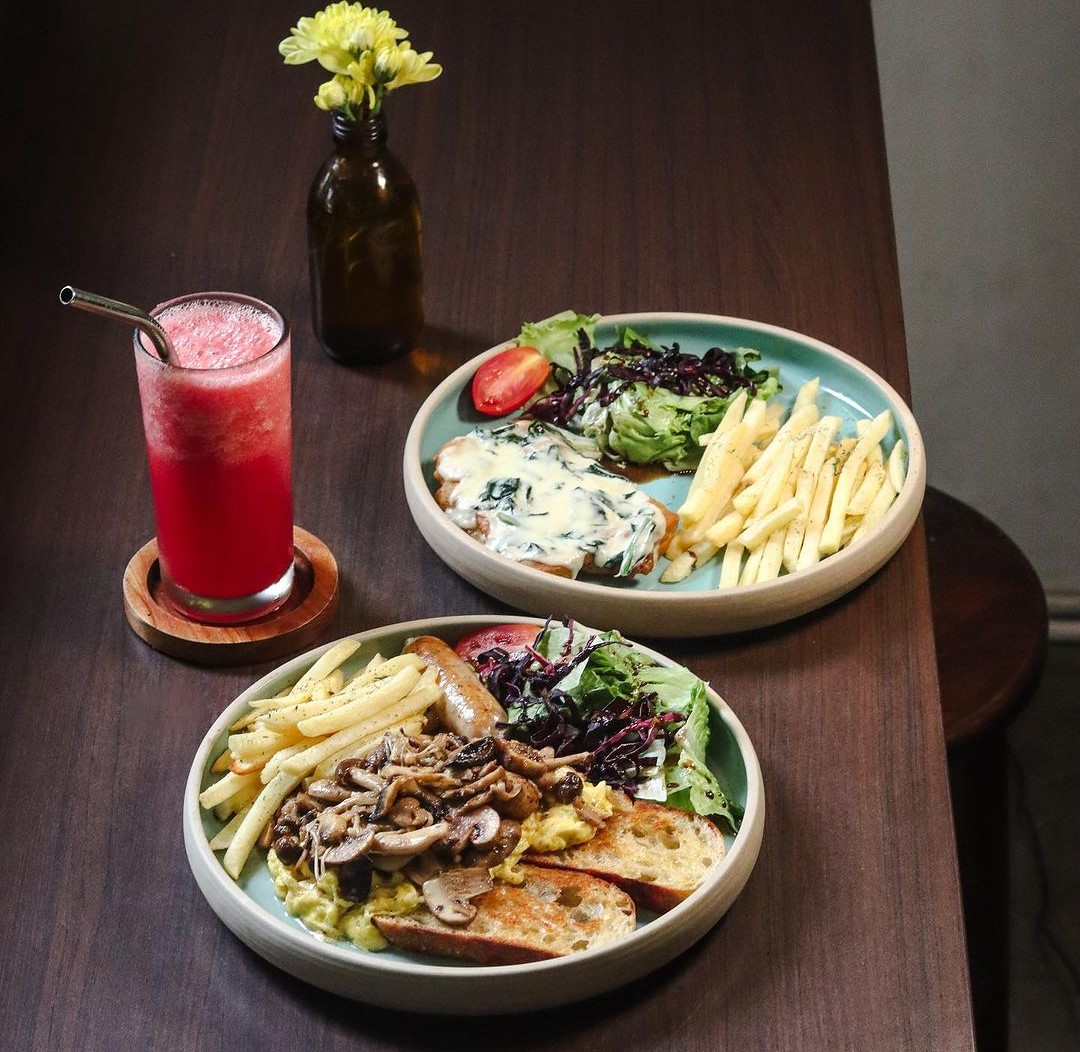 This cafe, which has been known for its healthy food and smoothies for a long time, can be a great choice to have a healthy brunch in Bandung. Here you can order various kinds of poke bowls, smoothie bowls, sandwiches, to main courses. For those of you who like coffee, Lula also presents quality coffee for you.
LULA Bakery & Coffee
Jl. Citarum No.12, Cihapit, Bandung
P: (022) 87831502
Instagram
11 . Missbee Providore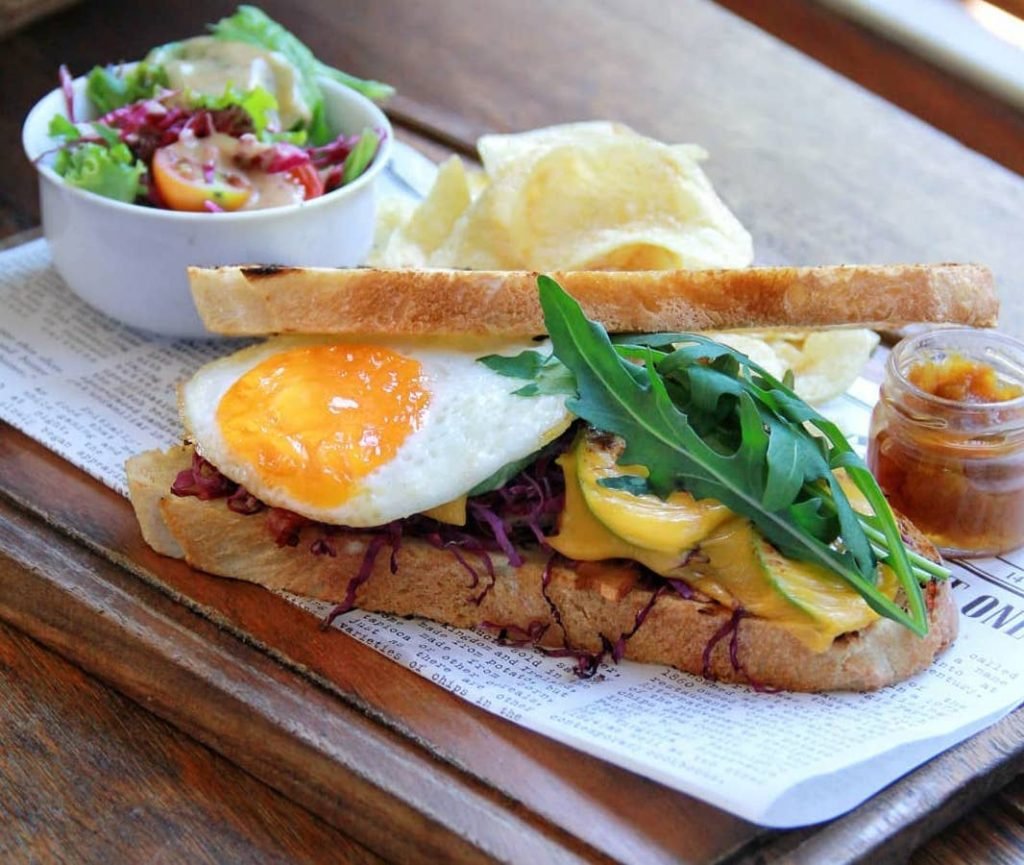 Located in the northern part of the city, Missbee Providore is a well-know establishment. This vast temple provides the best delicious foods, draws special occasion brunchers from all over Bandung. Perfect portions and perfectly fresh, you can't go wrong with anything on their brunch menu. Enjoy their grilled sausage or the comforter burger with a large selection of cold and hot drinks. Your perfect cozy place and enchanted garden for a weekend brunch where food is executed with a lot of care. We recommend you book your table if you are a big group as the place is very popular.
Missbee Providore
Jl. Rancabentang No.11A, Ciumbuleuit
P: (+6222) 2033613
Instagram
12.
OliveTree Coffee Breakfast & Brunch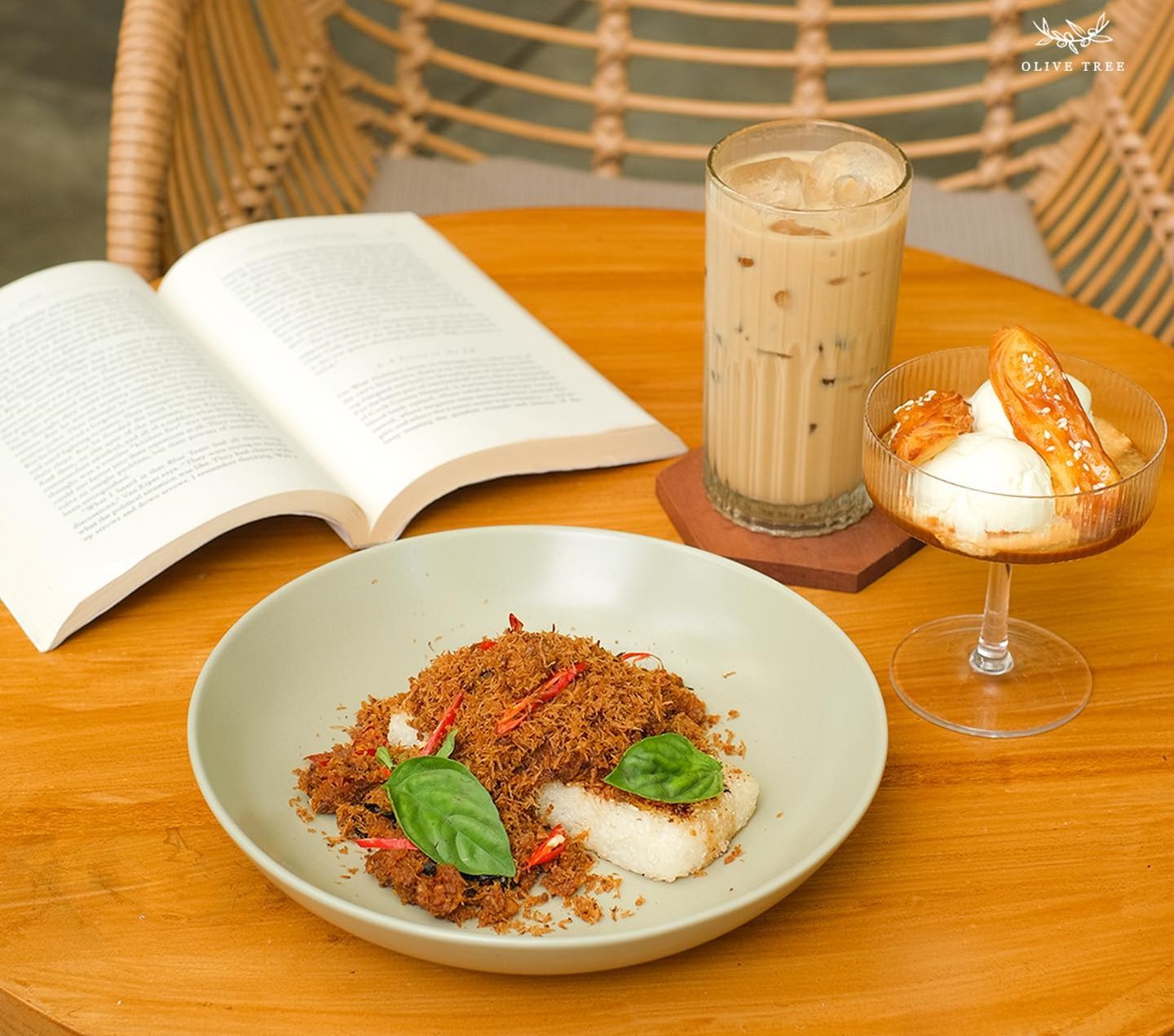 Nestled in the serene landscape of Dago Pakar, OliveTree Coffee Breakfast & Brunch is a well-kept secret, captivating visitors with its enticing blend of local flavors and plant-based delights. The café is cocooned by lush greenery, creating an idyllic setting that elevates the pleasure of indulging in brunch. 
OliveTree Coffee Breakfast & Brunch
Jl. Pakar Bar. No.3, Bandung
P: 0859-7498-9291
Instagram