Indulging your sweet cravings in Bandung is an adventure in itself, with a myriad of dessert shops waiting to be explored. From charming hidden gems tucked away in cozy corners to larger-than-life establishments, our carefully curated list unveils the city's sweetest secrets. Whether you're seeking the perfect spot for a cozy date or a vibrant venue to celebrate with friends, Bandung's dessert scene has something for every sweet enthusiast.
8 Best Dessert Shops in Bandung / 8 Toko Dessert Terbaik di Bandung
1.Seroja Bake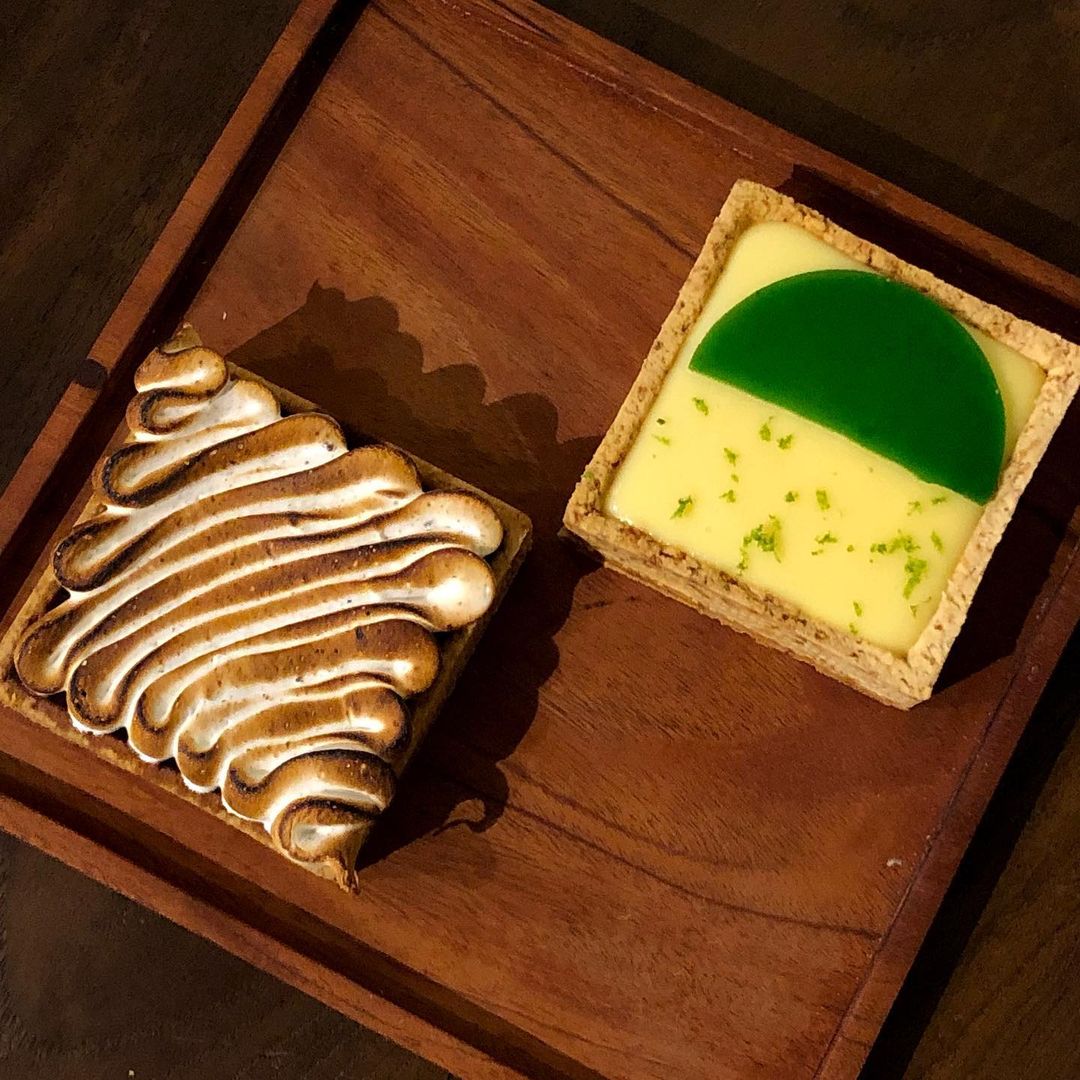 This renowned dessert shop is nestled in a small house on Cihapit Street. It's a bakery with a mission to utilize and lay out a roadmap for local ingredients. Seroja Bake offers one-of-a-kind desserts, including Cassava Tart, Rendang Cassava Quiche, éclairs, and a range of special menu items each week.
Seroja Bake
Jl. Cihapit No.21C, Bandung
P: 0821-1871-3924
Instagram
2. Dough Deli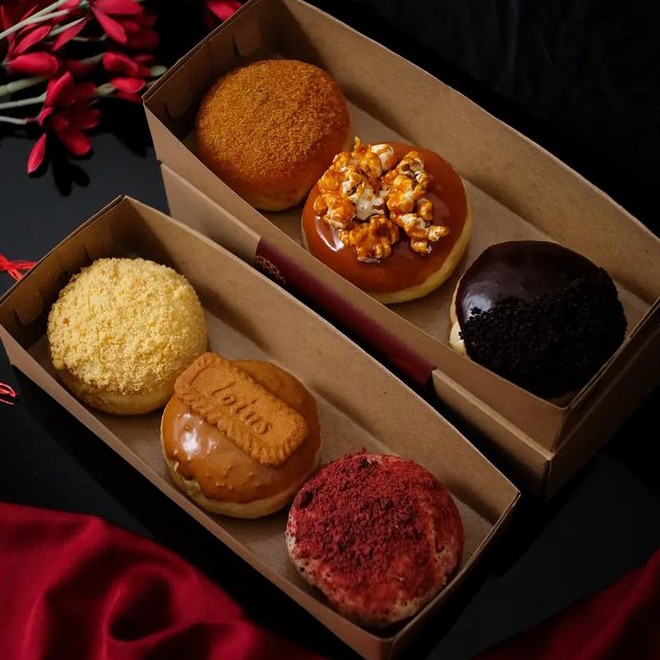 Dough Deli offers artisanal doughnuts made with premium ingredients. The menus are inspired by favorite existing dishes and drinks, transformed into doughnut versions for a new level of experience. One of the best-selling items that you should try is the Strawberry Shortnut!
Dough Deli
Jl. Cendana No.3, Bandung
P:  0857-9750-4748
3. The Deli Bakes Cafe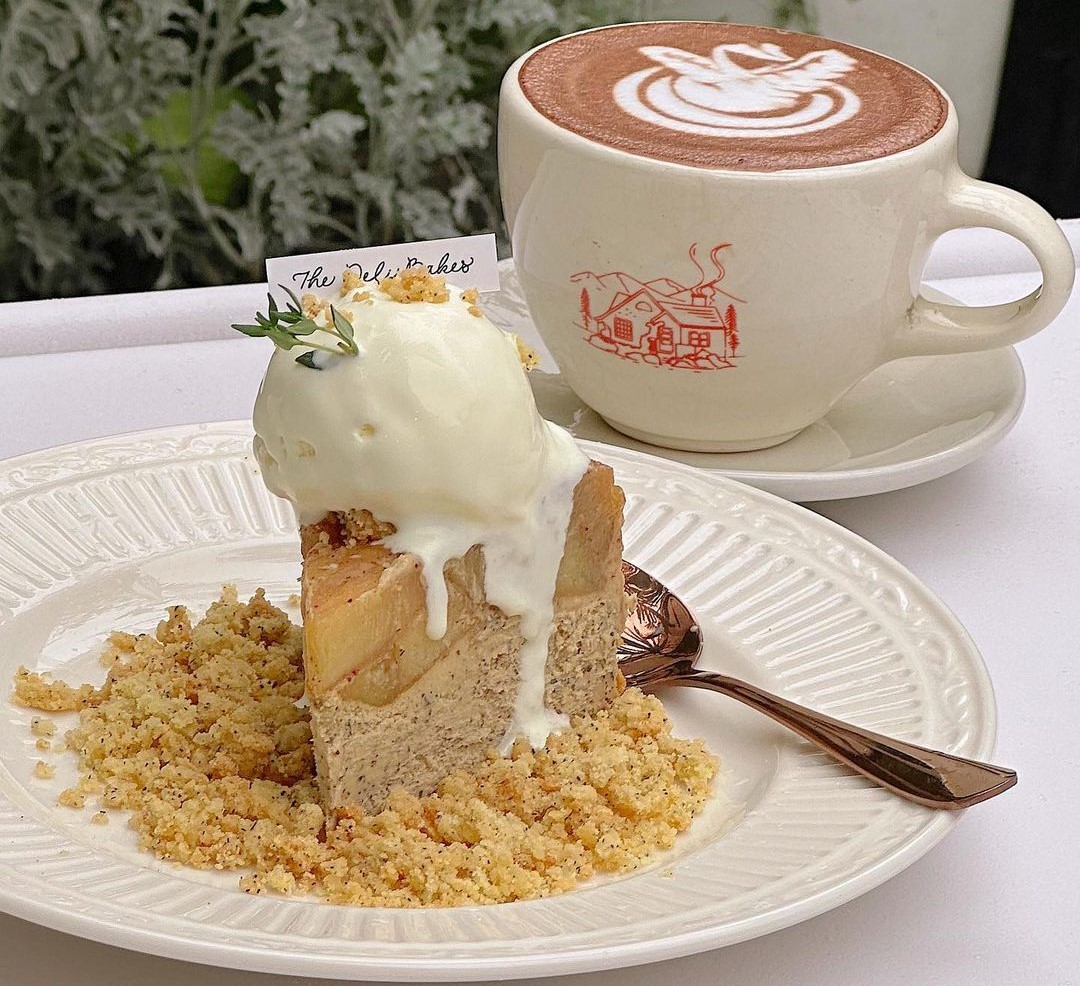 Nestled within the heart of charm, The Deli Bakes Cafe is a quaint and inviting oasis, boasting an intimate ambiance that transcends its cozy confines. Amidst their tempting selection, the sliced cake stands out as a star, captivating taste buds and earning its place as a favorite among the array of delicious offerings.
The Deli Bakes Cafe 
Jl. Prof. Eyckman No.26, Bandung
P:  0889-0504-0633
Instagram
4. Baba Swita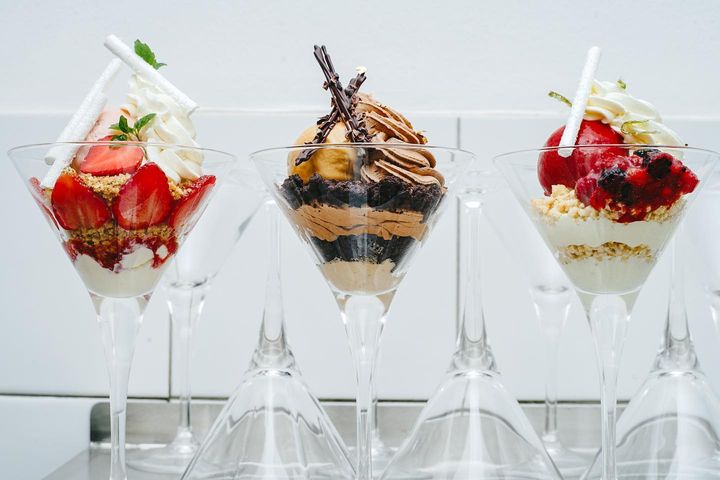 Baba Swita, one of the top dessert shops known for its colorful and delightful treats. Their store is a visual delight, offering not only delicious parfaits, sliced cakes, and plated desserts but also artisan teas and coffees. It's a place where sweet indulgence meets aesthetic brilliance, promising a delightful experience for your taste buds and eyes.
Baba Swita
Jl. A. Yani.221-223, Bandung
Instagram
5. Loop Dessert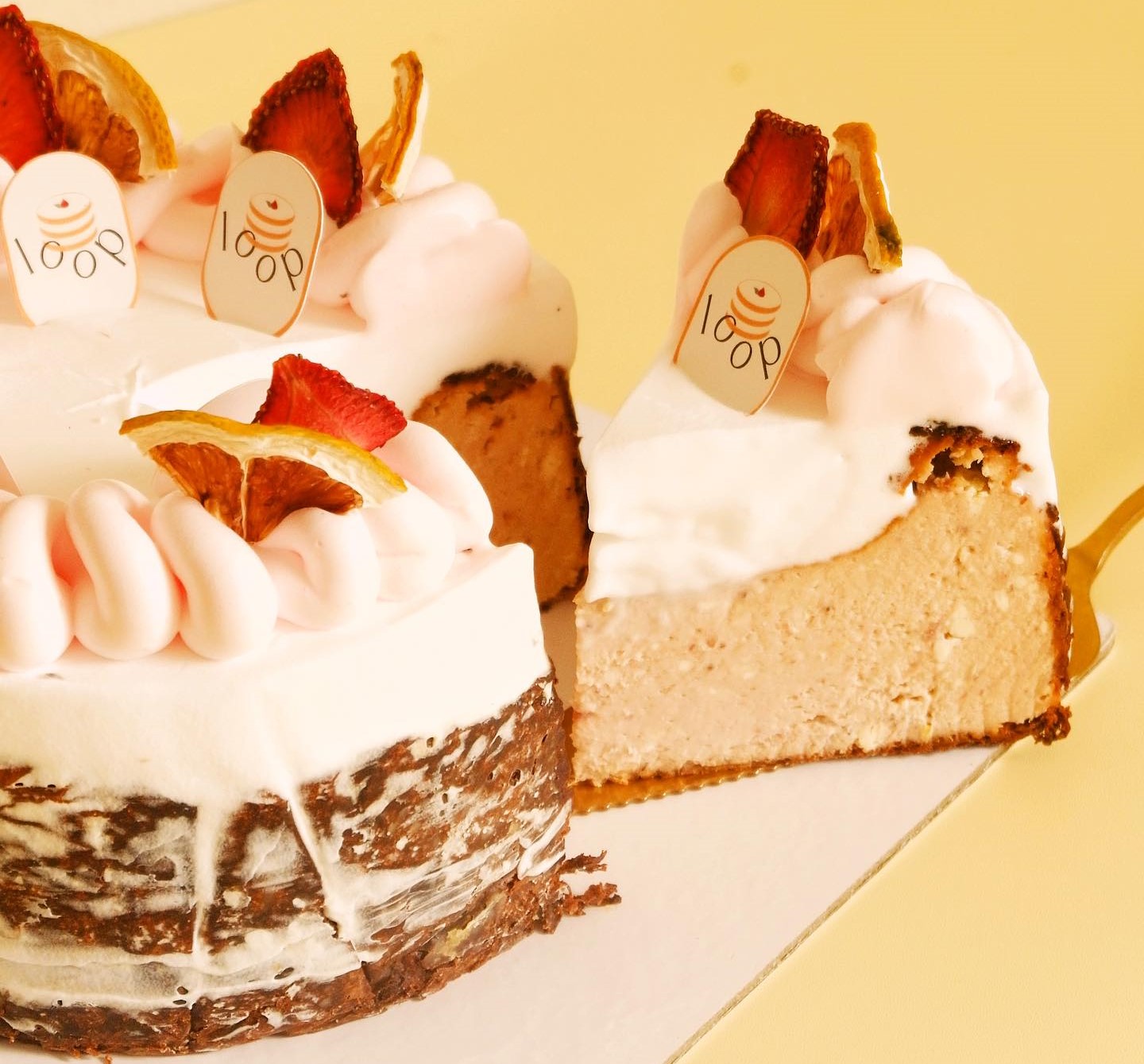 Loop Dessert is a delightful haven for those seeking guilt-free indulgence in the world of desserts. Specializing in gluten-free treats and low-calorie delights, this unique dessert shop effortlessly marries health consciousness with the rich flavors of Korean-style desserts and brunch items. With its doors open from Tuesday to Sunday, Loop Dessert provides a welcome respite for those craving a sweet escape without compromising on dietary preferences.
Loop Dessert 
Jl. Arjuna No.46, Bandung
P: 0815-1065-6366
Instagram
6. Ouef Patissier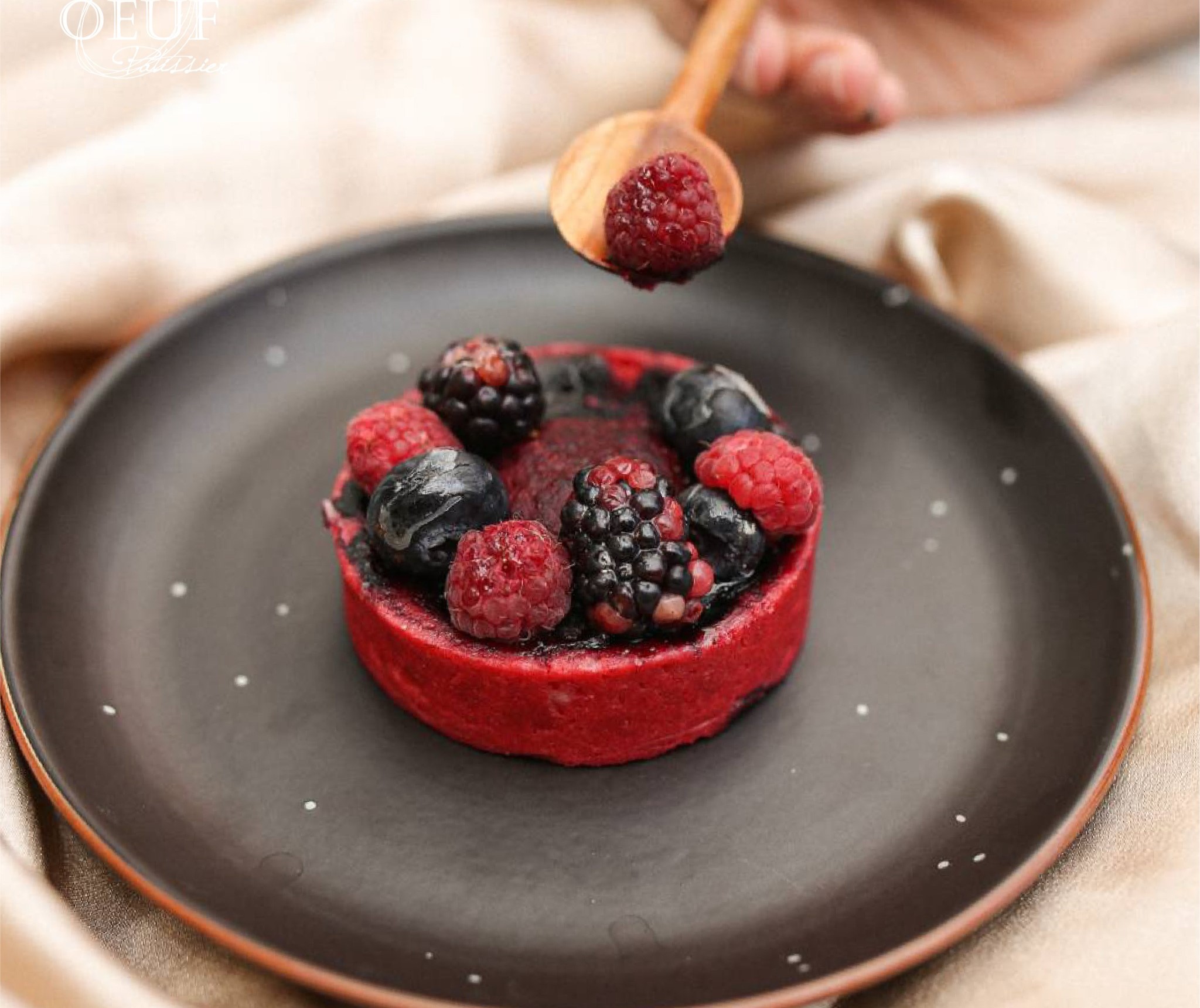 Oeuf Patissier, a charming dessert shop, transports patrons to the enchanting world of a Parisian patisserie with its quaint and beautifully designed space. Despite its modest size, the shop exudes an elegant ambiance that enhances the overall dining experience. 
Oeuf Patissier
Jl. Garuda No.46, Bandung
P: 0813-2121-1291
Instagram
7. Pompidou Sweet & Savoury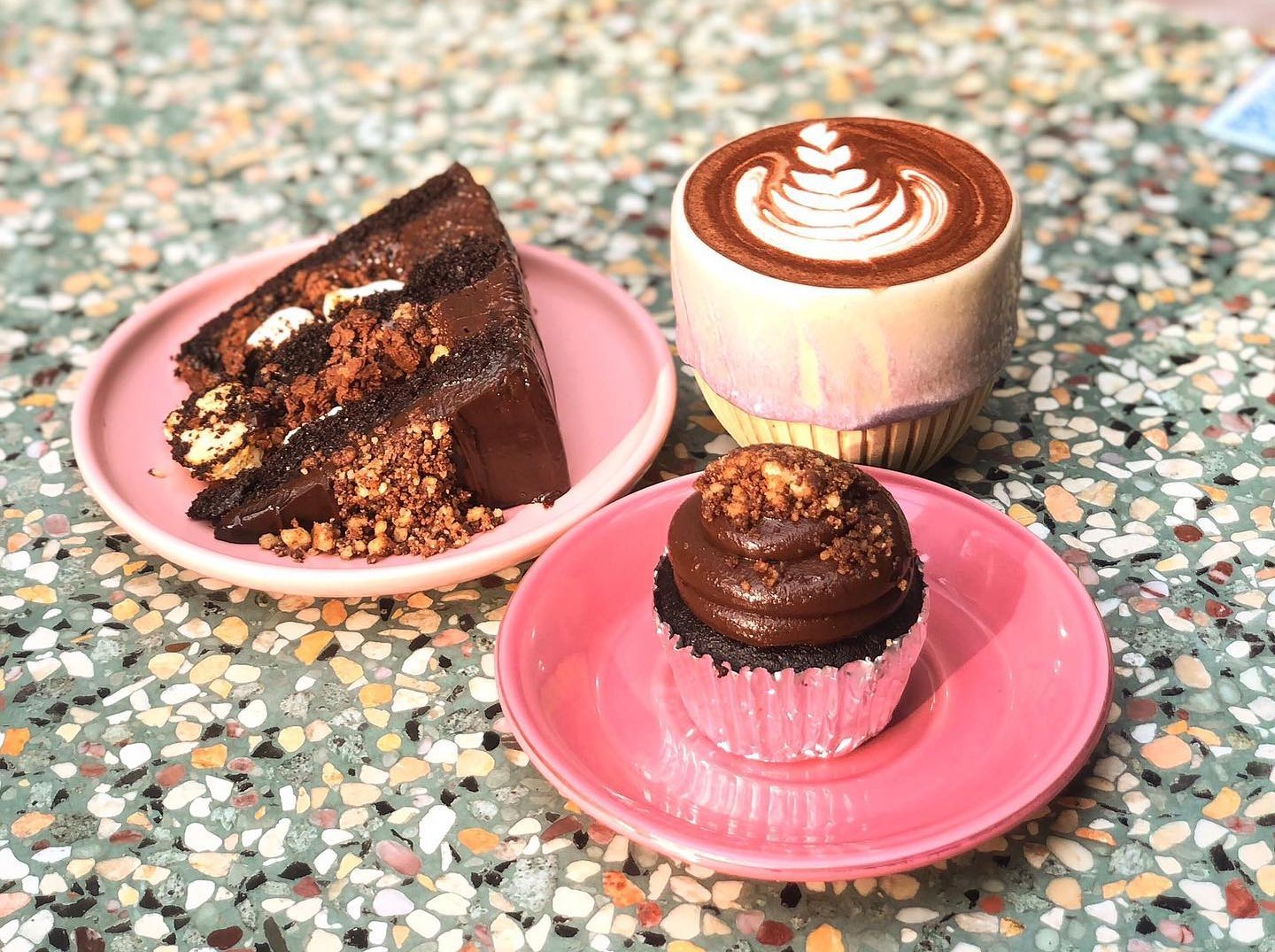 Pompidou is a renowned dessert shop that stands as a beacon for cupcake enthusiasts seeking a sweet haven. The store not only boasts a reputation for its irresistibly delicious cupcakes but also captivates visitors with its sweet and cute decorations, creating a whimsical atmosphere that enhances the joy of indulging in delightful treats. Amidst the tempting array of desserts, one standout recommendation is the must-try Choco Malt cake!
Pompidou Sweet & Savoury
Jl. Ciliwung No.14, Bandung
P:  (022) 7237944
Instagram
8. Arromanis Corner Store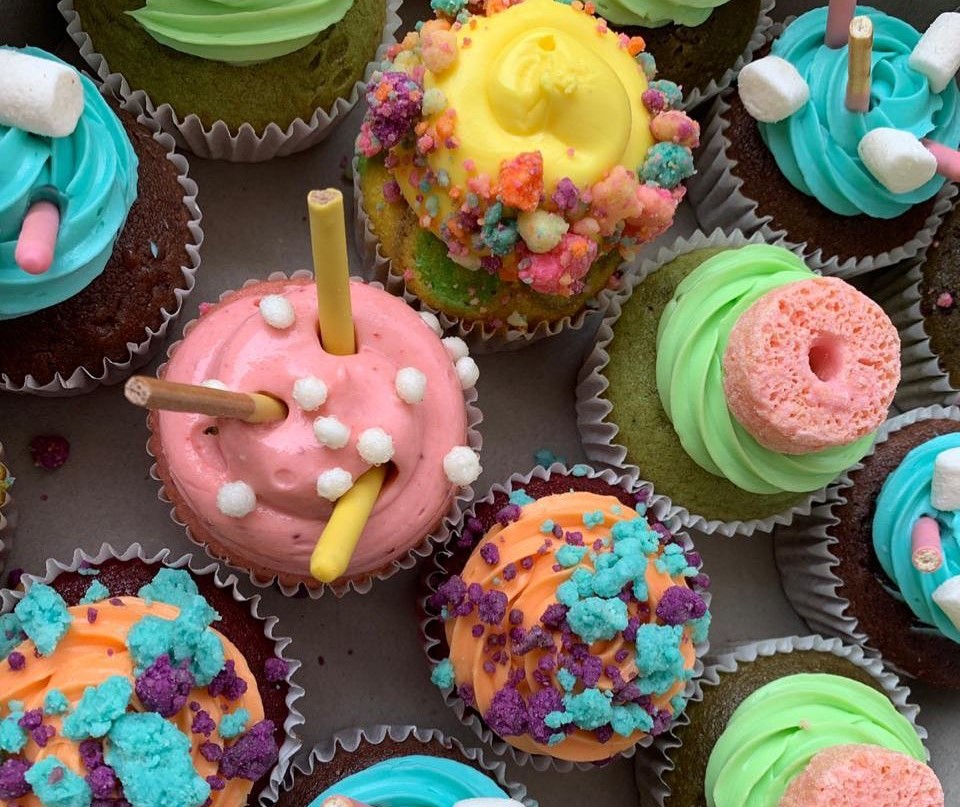 Arromanis Corner Store is a cheery and inviting dessert haven celebrated for its delightful offerings. This charming cafe has carved a niche for itself with its specialty ice cream, each scoop adorned with offbeat and inventive toppings that elevate the frozen treat experience. In addition to their whimsical ice cream creations, the mini cupcakes and whoopie pies are also something you shouldn't miss when visiting this dessert shop. 
Arromanis Corner Store 
Jl. Wira Angun Angun No.14, Bandung
P: (022) 4234221
Instagram