Canggu, located on the southwest coast of Bali, Indonesia, is a popular destination for travelers seeking a relaxed and laid-back atmosphere.
Canggu, along with its surrounding, is one of Bali's hippest areas nowadays
Here are some of the top things to do in Canggu:
Surfing
Surfing - Canggu is known for its world-class surf breaks, making it a surfer's paradise. Batu Bolong, Echo Beach, and Berawa Beach are popular spots for surfing, with surf schools and rental shops available for beginners.
Visit The Beaches
Visit the beaches - Canggu has several beautiful beaches, including Batu Bolong, Echo Beach, Berawa Beach, and Pererenan Beach. Whether you want to surf, relax on the sand, or watch the sunset, the beaches in Canggu offer something for everyon
Get a Hearty Breakfast at Milk & Madu
The Madu
For a good reason, Milk & Madu has become everyone's favorite go-to spot for breakfast. Their breakfast menu is available all day, so you can also enjoy it as your lunch option. Aside from its friendly staff, The Madu is worth trying, and it goes well with a fresh smoothie or coffee. Every day they roll out the freshest pastries from the kitchen. Families with little children, don't worry, the Milk & Madu in Beach Road at Pantai Batu Bolong comes with their own children's playground.
Milk & Madu
Jl. Pantai Berawa no. 52
Phone: +62 851 0278 1872
Email: [email protected]
http://www.milkandmadu.com/
Visit Tanah Lot Temple
Tanah Lot is a temple located on a rock formation off the coast of Canggu. The temple is a popular tourist attraction, especially during sunset when the temple is beautifully lit up
Explore The Rice Paddies
Canggu is surrounded by lush rice paddies, offering a peaceful escape from the hustle and bustle of the village. Take a leisurely walk or bike ride through the paddies and soak in the beautiful scenery. Read 10 Restaurants with Rice Paddy Views
Shopping and Markets
Canggu has several markets and boutiques offering a variety of souvenirs, clothing, and accessories. Some popular spots include Love Anchor Canggu, Samadi Sunday Market, and Canggu Square.
Time to shop at Paulina Katarina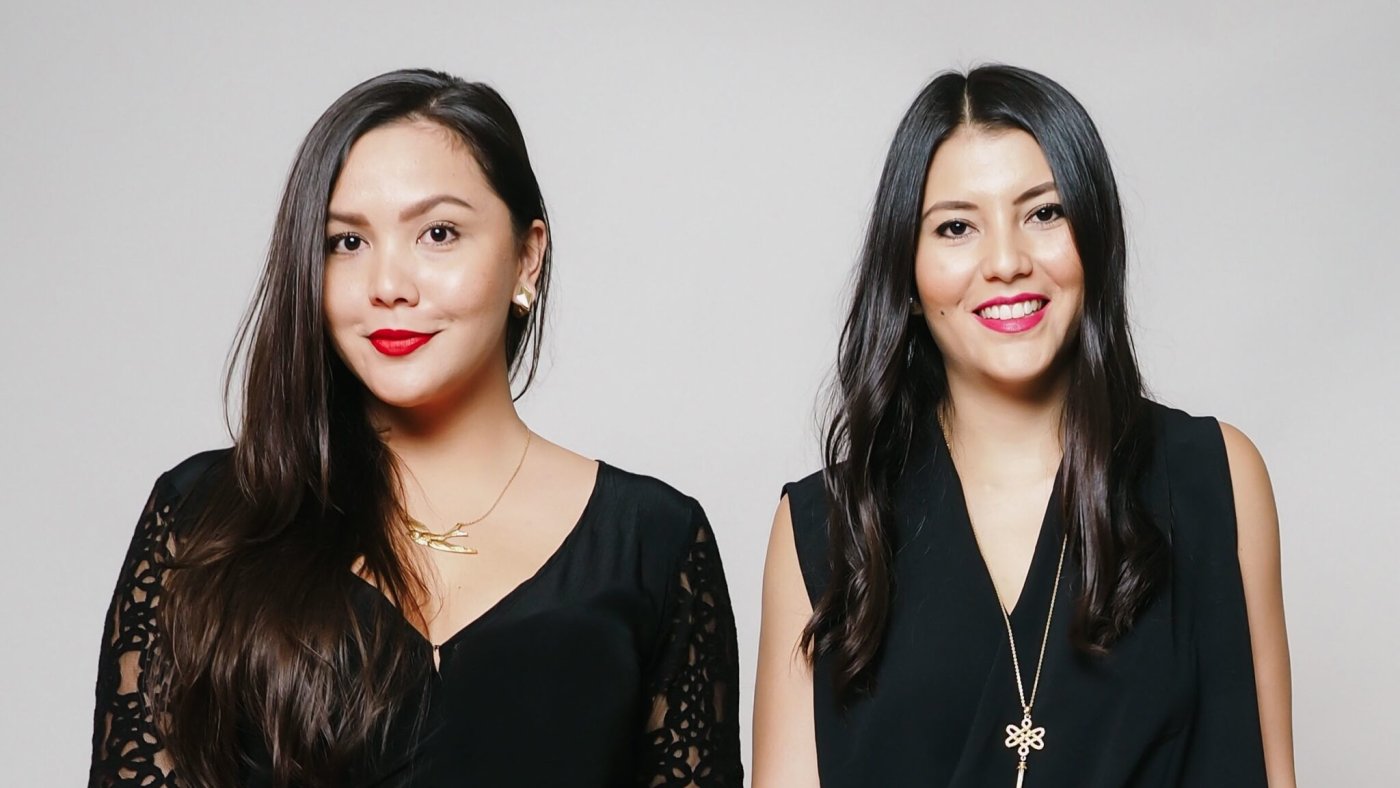 The brainchild of two sisters, Surya Paulina and Ratna Katarina, features a diverse, feminine, and elegant, with a variety of style. Transitioning from stylish, easy-to-wear items to a classic and timeless outfit made easy. The sisters have built a strong brand that is known internationally. Don't forget to take home a couple of dresses, a notebook for your journaling, or candles and diffusers.
Paulina Katarina
Jl Batu Bolong, Gang Nyepi, Canggu
Contact: +62 878 6227 2573
www.paulinakatarina.com
IG: @paulinakatarina
Other shop recommendations: Fields of Yarrow for eco-friendly skincare, Bamboo Blonde for resort chic outfit 
Try The Local Cuisine
Canggu has a vibrant food scene, offering a mix of international and traditional Indonesian dishes. Try some local favorites such as Nasi Goreng (fried rice), Mie Goreng (fried noodles), and Babi Guling (roast pig).
Off to lunch at Warung Maaaaak! Pick and point system
All that shopping must make you hungry again! This humble spot started with a noble cause to help the local Balinese who had lost their jobs and not getting a proper meal. Using the simple warung concept, offering fresh, clean, and healthy homemade cooking and a warm ambiance. "Warung" in Bahasa Indonesia means a place where you can get food or other goods, whereas Maaaaak is derived from the word "Mak", meaning mother or ma'am in Bahasa Melayu or Bahasa Indonesia. The name goes well with their goal of making everyone that dines in feel like being at home. Its unique way of ordering from behind a glass rack is pretty common in Indonesia, oftentimes being known as the "touchscreen" system, where you point to the condiments you want to have in your dish. A must-try at the warung is their Nasi Kuning which has gained quite the review from their guests.
Warung Maaaaak!
Jl. Raya Semat 412, Tibubeneng, Kuta Utara
Phone: +62 821 4770 2529
Instagram: @warungmaaaaak
Other recommendations: Warung Sika, Mile End Kitchen, Nude
Have a break with some desserts from the Suns
If you love ice cream, you would scream for Suns Ice Cream. This dessert bar is located in Jalan Pantai Batu Mejan, one of Canggu's busiest streets filled with trendy cafes and eateries. Their highly recommended menus are Malted Chocolate Cookies, Biscoff, Dark Chocolate Sorbet, Peanut Butter Brownie, Almond Cocoa Hazelnut, and Blueberry. Or if you simply can't choose, take a taste test before deciding on your flavor.
Suns Ice Cream, Desserts Bar
Jl. Pantai Batu Mejan No.73, Canggu
Phone: +62 812 3905 1066
IG: @sunsicecream
Other recommendations: Al Bacio Gelato, Atelier No. 5
Find your zen at Udara Bali Yoga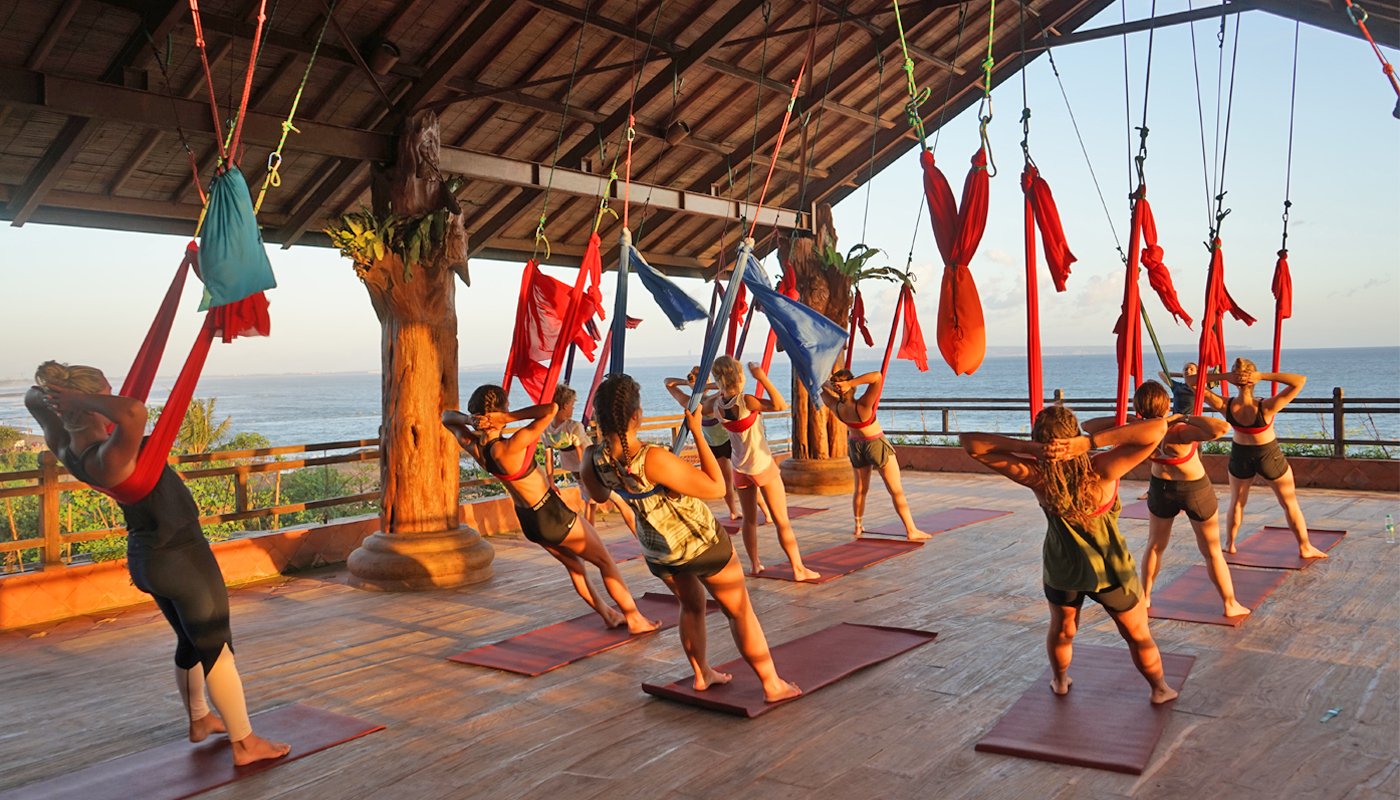 If you're up for getting involved in various yoga and meditation classes in different styles each day, getting a relaxing massage daily, being away from the busy crowd, or enjoying a Zen moment with a breathtaking view of the ocean, Udara Bali is where you should be. Udara Bali is an integrated healing yoga resort with a wellness and detox lifestyle to reduce modern living stresses. Take a pick between their four yoga shalas, this place is perfect for yogis or retreat groups. All meals at Udara's organic Ocean Restaurants are included in the retreat packages, serving healthy, fresh, and organic vegan, vegetarian, or seafood dishes.
Udara Bali
Jl. Pura Kramat, Seseh 80351, Bali
WhatsApp: +62 877 6537 7313
Email: [email protected]
Instagram: udarabali
Website: www.udara-bali.com
Other recommendations: Samadi Bali, The Practice
Sunset viewing at Como Beach Club
With an unobstructed view of the sunset, COMO Beach Club offers a modern take on the traditional surf shack, setting itself apart from the other bustling beachside venues in Canggu. It is at once refined and laid-back, designed to appeal to surfers and sophisticated travelers alike.
Como Beach Club
Jalan Pantai Batu Mejan, Echo beach, Canggu – Bali
Phone: +62 361 6202208 / WA. +62 811 3820 9418
Email: [email protected]
Website: Como Beach Club
Instagram: comobeachclub.canggu
Other recommendations: The Lawn, Sand Bar
Dinner at MASON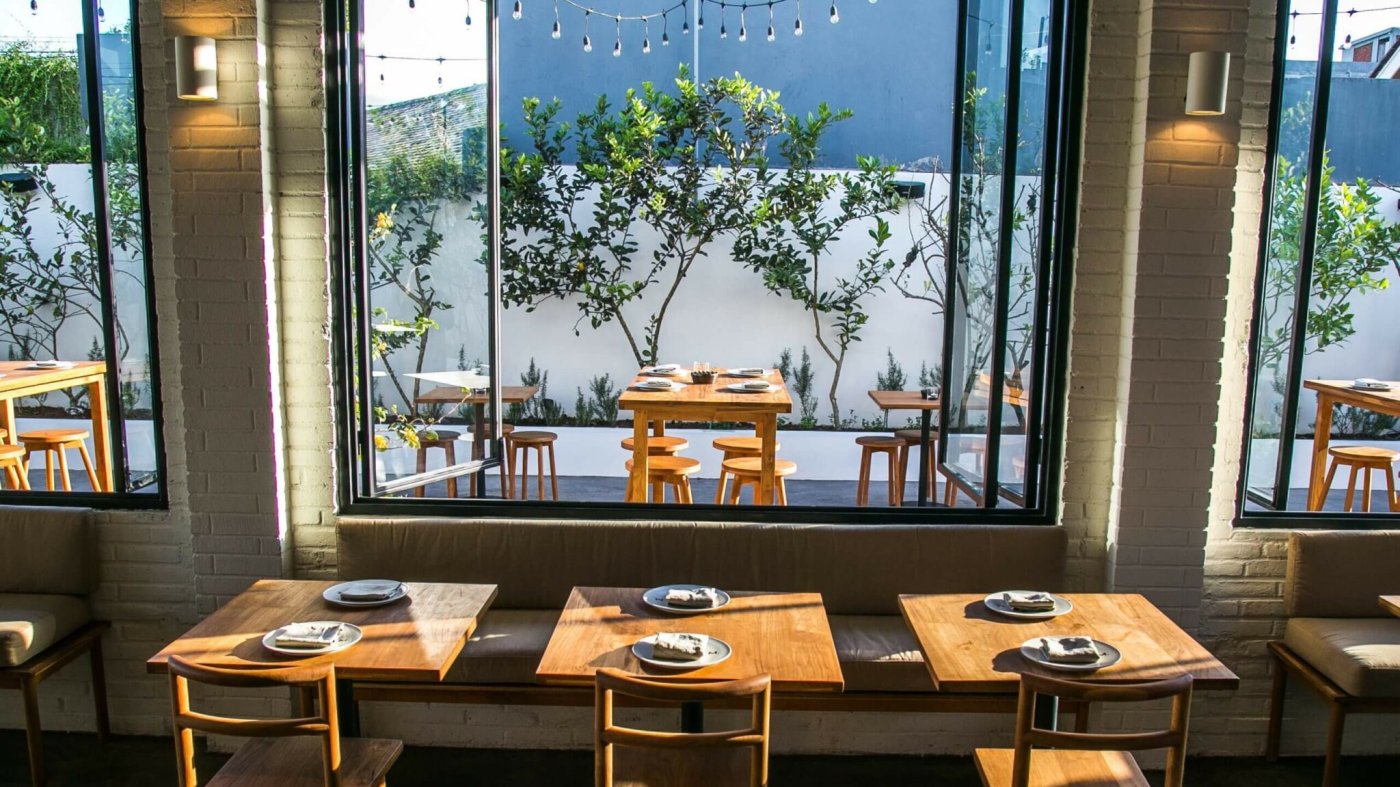 The day is not over yet! Dinner at MASON is all about high-quality meats, cheeses, dips, and vegetables done well, handmade, and presented simply to allow the flavors to shine. The space is designed by Kelvin Ho, a basic, beautiful room out of concrete, stone, steel, and wood elements expressing comfortable elegance while allowing the open kitchen to be the focal point. The concrete bar adds to the perfection, a perfect spot for a cold beer, a glass of wine, or cocktails.
MASON
Jalan Pantai Batu Bolong No.39a, Canggu
+62 857 9250 5028 
Email: [email protected]
IG: @mason.bali
Other recommendations: Sa'Mesa, Pizza Fabbrica, Ji Restaurant at Hotel Tugu
Nightlife
Canggu has a lively nightlife scene, with bars and clubs offering live music and DJs spinning tunes. Old Man's, Pretty Poison, and The Lawn are popular spots to dance the night away.
Morabito Art Cliff Bali on Friday Night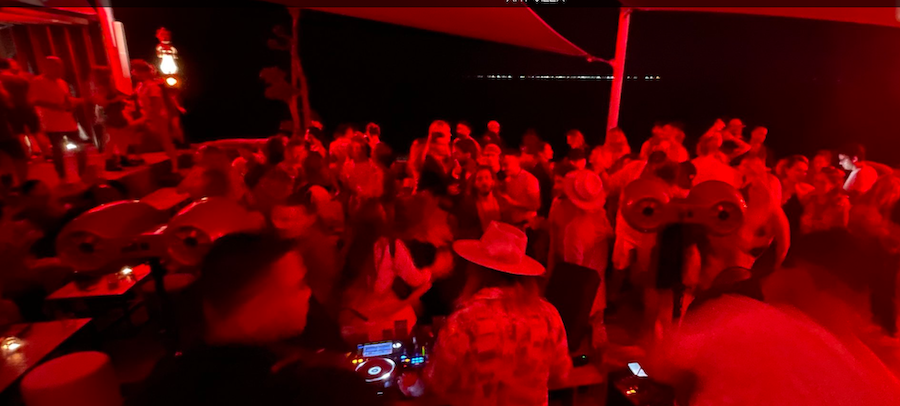 Trending party place on Friday night with special DJ guests. Located a few steps from Bingin Beach, Morabito Art Cliff has accommodations with a restaurant, a bar and room service for your convenience.
Morabito Art Villa, Jl. Pantai Brawa, Canggu, 80361, Kuta Utara, Bali, Indonesia
Phone : +62(0) 82117174646
After hours at Behind The Green Door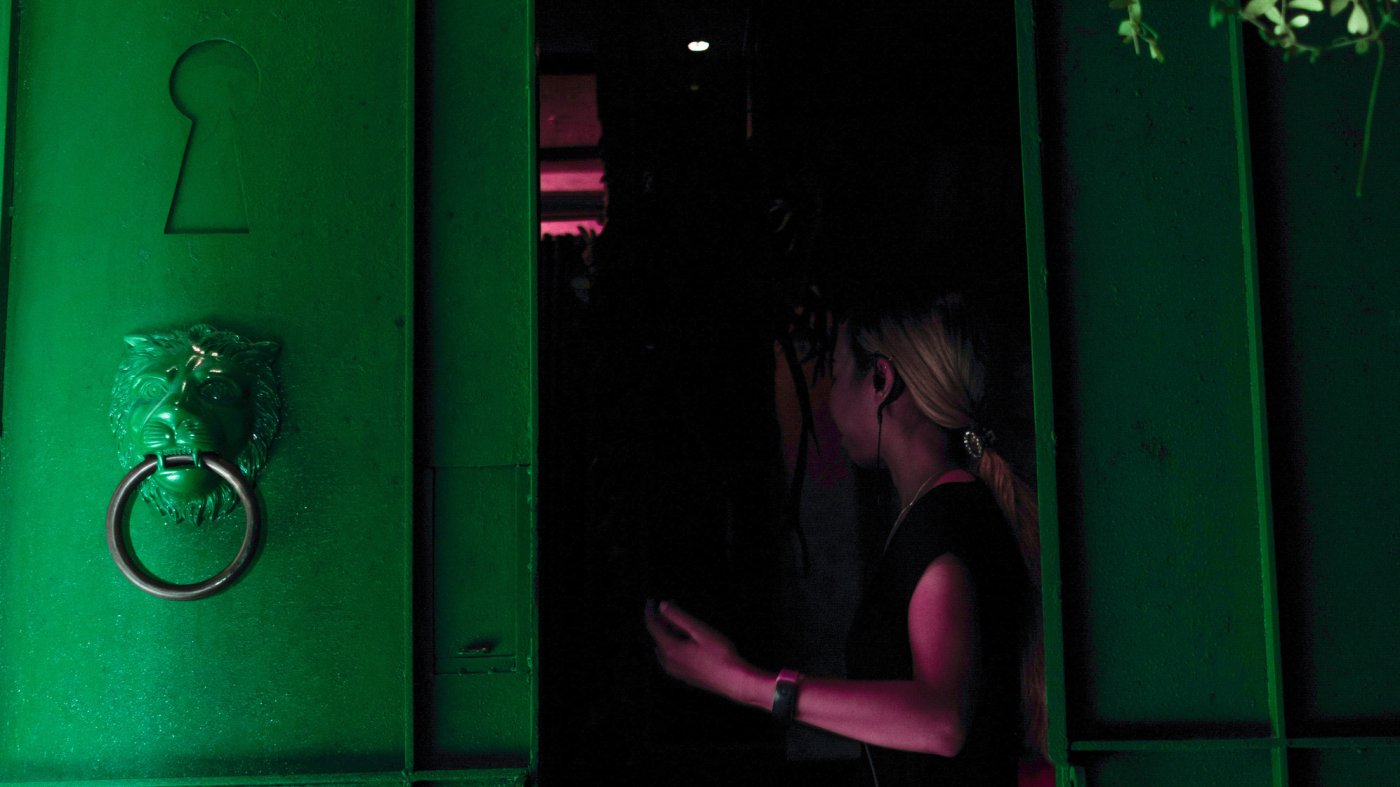 What's going on Behind The Green Door, you might ask? Nothing short of fun after hours. Just before we end the day in Canggu, be sure to make a pit stop at Behind The Green Door. It is often time the unknown is the most exciting part of the day. For one of the newcomers in the area, evenings at Behind The Green Door consists of live music and beats by Bali's talented DJs, delicious snacks, and drinks. Don't forget to take a pic in the mirror!
Behind The Green Door
Jl. Subak Sari No.90a, Tibubeneng
IG: @behindthegreendoor_bali