There's no doubt that Bali's a haven for partying all week long; the island is packed with clubs for different kinds of crowds, parties, and music. We picked out some of the best places around Bali to get you pumping all night long.
 Engine Room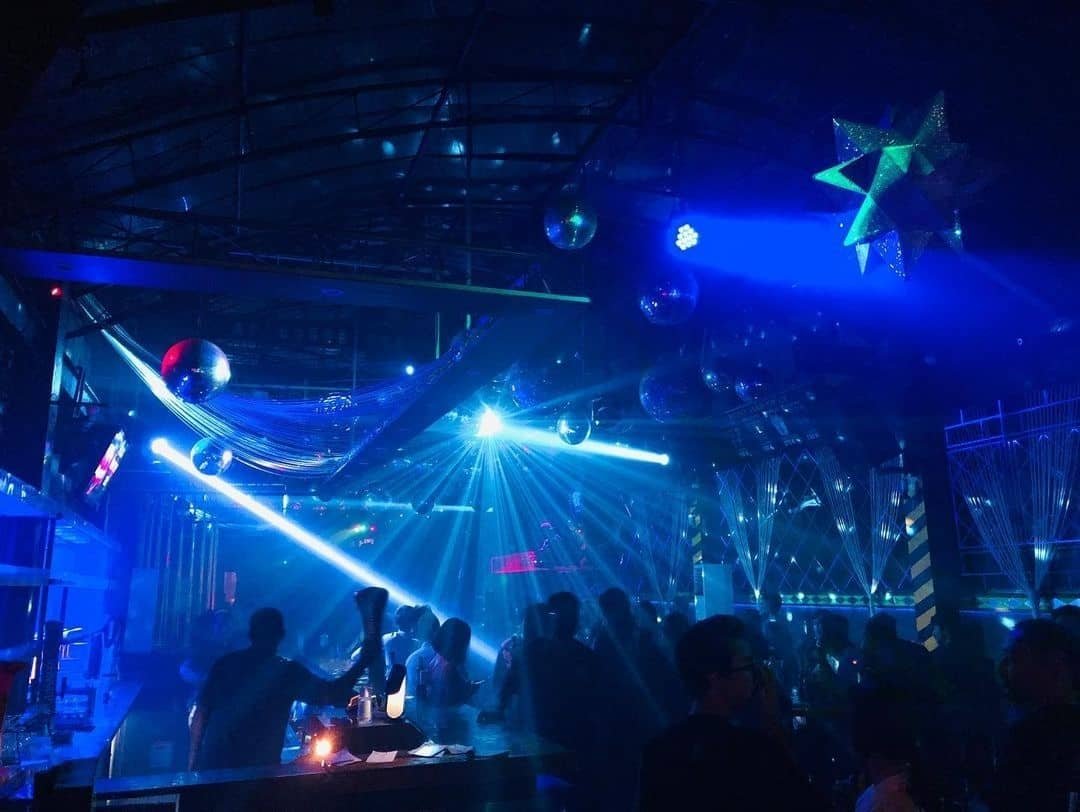 Are you ready to experience the ultimate clubbing scene in Bali? Look no further than Engine Room Bali 66! This impressive disco club is situated in the heart of Legian, Kuta, and promises an unforgettable night out. As you make your way to the second floor, you'll discover a bounty of good vibes and excellent service. The atmosphere is electric, and it's not hard to see why this club is a must-visit destination for party-goers in Bali. So why wait? Grab your friends and head to this legendary club for a night you'll never forget!
Jln Legian No.66, Kuta, Badung Regency, Bali 80361
Phone: +62 361 755 188
Website
Instagram
Gold Digger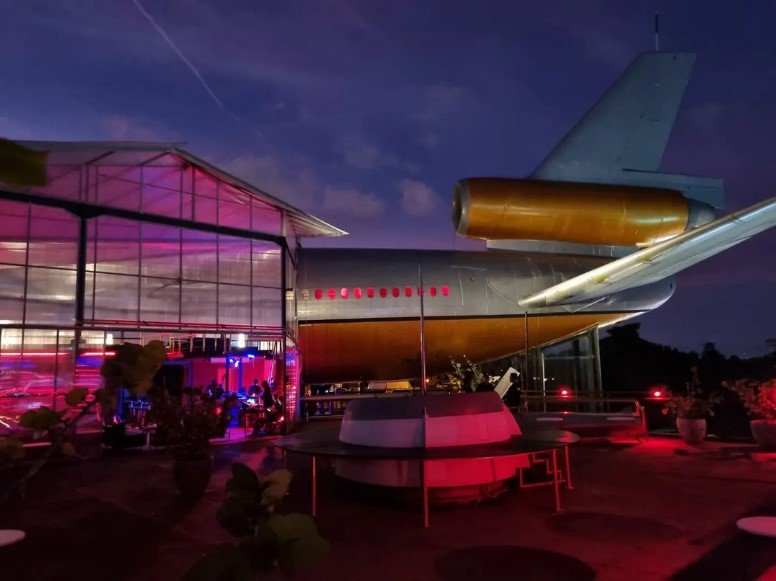 Welcome to Gold Digger, the one-of-a-kind nightclub in Bali that's making waves in the party scene. With its unique location and concept, Gold Digger is the perfect place to let loose and have a great time. The venue, made from a decommissioned airplane, offers a truly unforgettable experience. Dance to your favorite tunes and enjoy the stunning views of the island all at once. The club has become a hot spot for musical and rave events, drawing crowds from all over. It's easy to see why - where else can you party in an airplane, right?
Jl. Raya Kerobokan No.88, Kerobokan, Kec. Kuta Utara, Kabupaten Badung, Bali 80361
Phone: +62 818 168 094
Instagram
Jenja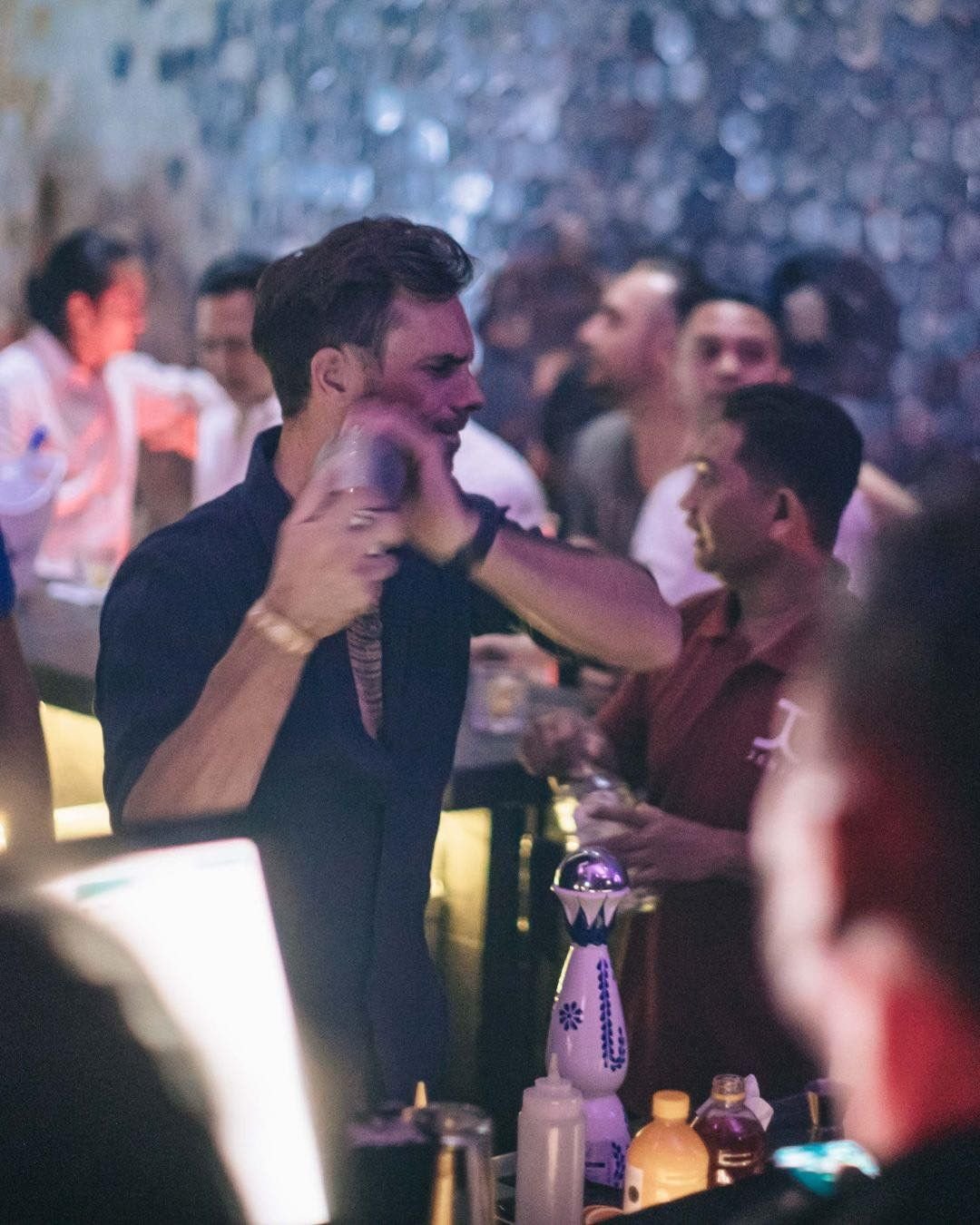 Step into a world of pure ecstasy at Jenja, Bali's ultimate nightlife destination. Here, you'll find yourself transported to an oasis of sleek sophistication, where only the finest house music is played and the atmosphere is reminiscent of the legendary party scene in Ibiza. Unlike other clubs in Bali, Jenja is strictly reserved for the cosmopolitan and music-loving crowd, so leave your hillbilly tourist outfits at home. Located in the heart of Legian, Kuta, Jenja boasts two levels of non-stop entertainment, with its expertly curated tunes spun by both local and international DJs every night from 9 pm. Wednesdays to Saturdays, be sure to step into Jenja Foyer and soak up the unforgettable atmosphere from 8 pm onwards. 
TS Suites, Jl. Nakula Seminyak No.18, Legian, Kuta, Badung Regency, Bali 80361
Phone: +62 811 3988 088
Instagram
La Favela Bali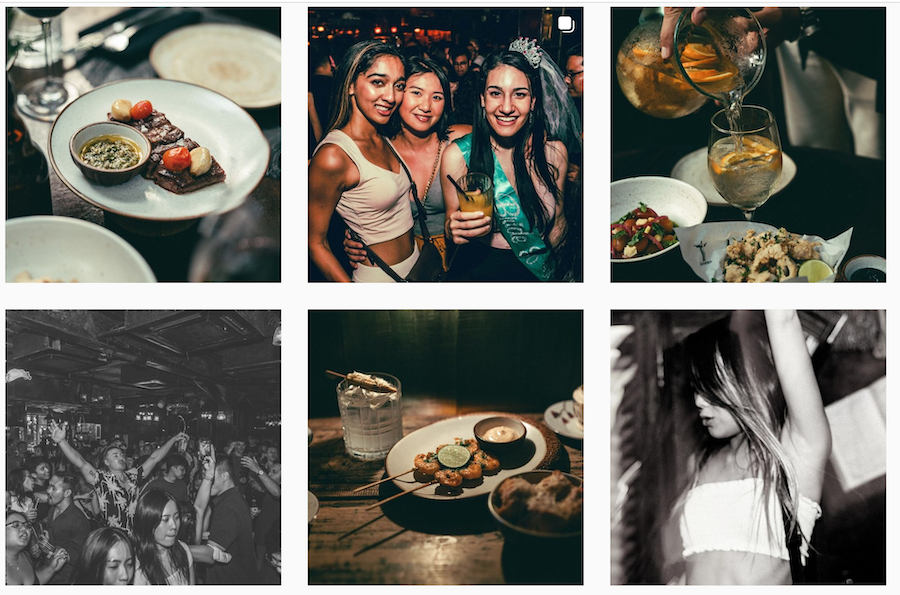 Since its first opening in 2013, La Favela has become one of the hottest places in Seminyak for clubbing or dining.  It has a unique decor that resembles a Brazilian favela, with a mix of vintage and modern elements. The venue is known for its lively atmosphere and entertainment, including live music and DJs. The menu offers a variety of international cuisine and cocktails. La Favela Bali is a must-visit spot for those looking for a fun night out in Bali.
La Favela
Open every day from 7 pm
Jl. Laksamana Oberoi No. 177X, Seminyak
Call: +62 361 730010
lavafelabali.com
IG: @lavafelabali_
Da Maria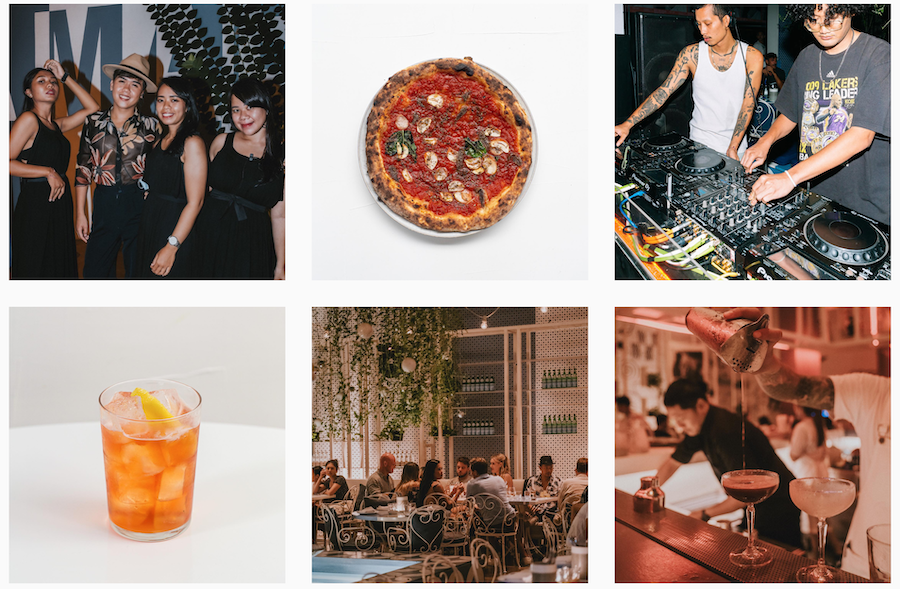 Diners will feel like they have been transported to Capri the moment they step into the restaurant, thanks to the magnificent décor that perfectly complement the authenticity of the dish. Diners may feel an experience of a 1960s Italian courtyard restaurant with walls lined with geometric blue and white tile, shelves loaded with bottles of olive oil, and then the restaurant turned into a dancing scene at night.
Da Maria
Jl. Petitenget No.170, Kerobokan Kelod
Open Tuesday to Sunday from 4 pm till late
Website: damariabali.com
IG: @damariabali
Mirror Lounge & Club Bali

Mirror Lounge & Club Bali is a trendy nightclub located in Seminyak, Bali. The club has a unique interior design that resembles a Gothic cathedral, with stained glass windows and chandeliers. The venue is popular for its high-energy dance floor and live DJs, who play a mix of electronic dance music and top 40 hits. The club also offers bottle service and VIP seating for those looking for a more exclusive experience. Mirror Lounge & Club Bali is a popular destination for party-goers and is considered one of the best nightclubs in Bali.
Mirror Lounge & Club
Open Tues – Sunday, from 9 pm till late
Jalan Petitenget No.106 Seminyak
Phone: +62 811-9053-010
IG: @mirror_allin
Red Ruby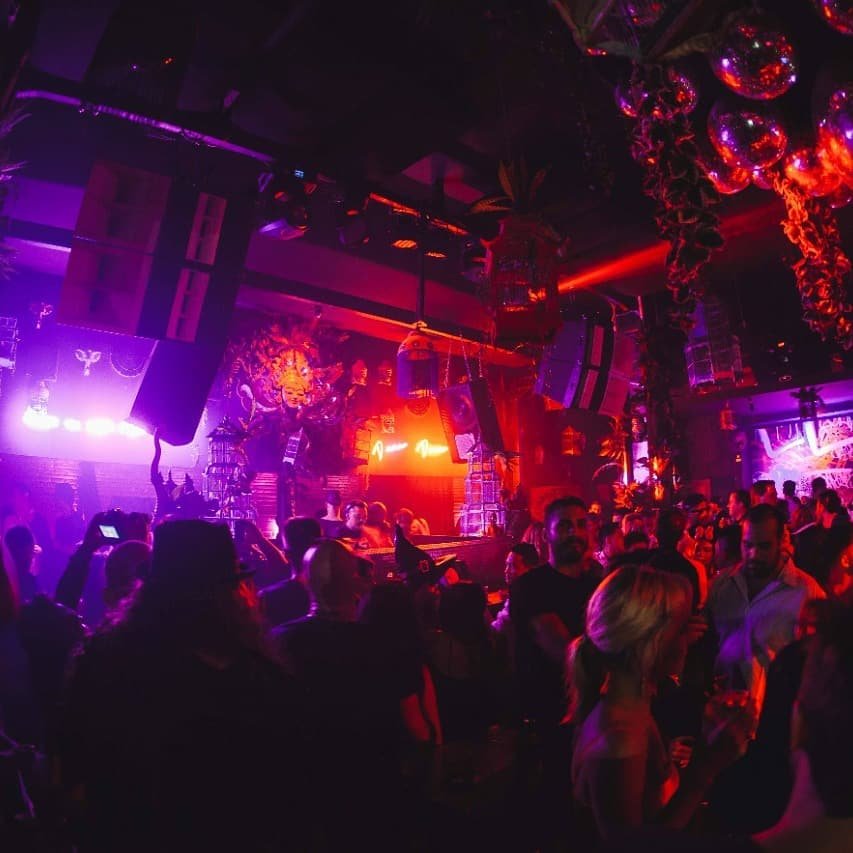 Discover the electric atmosphere of Red Ruby Club Bali, a late-night destination that promises to deliver an unforgettable clubbing experience. Located in the heart of central Seminyak, this posh nightclub boasts an impressive lineup of world-class DJs spinning the latest house and techno beats, while the terrace lounge and cocktail bar provide the perfect spot to unwind and socialize with friends. The club's chic and contemporary interior exudes a seductive charm, with neon lights and plush velvet seating creating an ambiance that's both stylish and intimate. Sip on expertly crafted cocktails made with premium spirits and fresh, locally sourced ingredients, as live music sets the mood for an unforgettable evening.
Seminyak No.919, Jl. Petitenget, Kerobokan Kelod, Kuta Utara, Badung Regency, Bali 80361
Phone: +62 819 0637 4621
Website
Instagram
The Shady Pig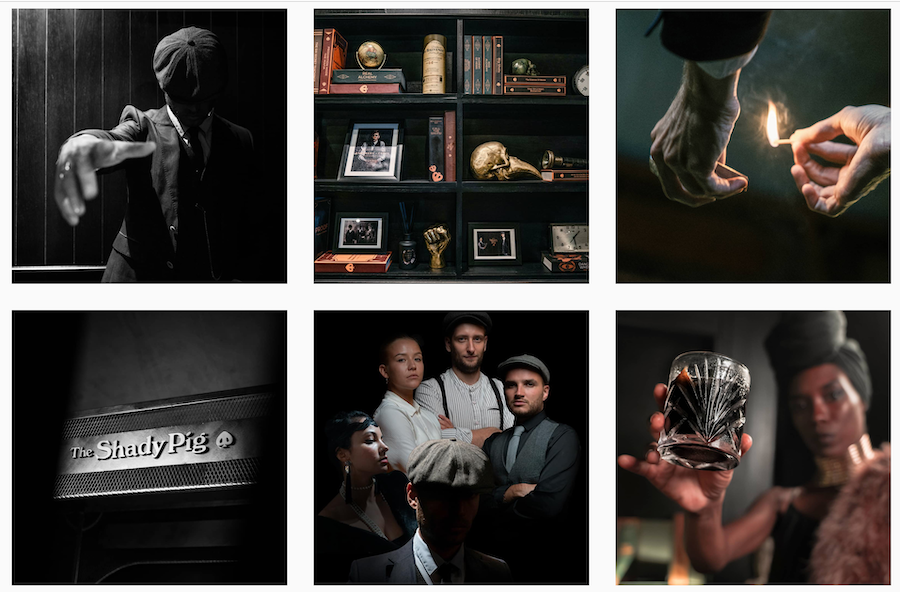 Located in Berawa, The Shady Pig is an experimental sipping lounge inspired by the roughness and the glamour of the 20's. The place will transport you back in time to Birmingham, in the contraband laboratory of The Shady Family. Sticking up to its concept, The Shady Pig is a speakeasy style lounge that has a strict password only policy.
Taman Tamora, Canggu, Kec. Kuta Utara, Kabupaten Badung, Bali 80111
IG : @theshadypig
WhatsApp : +62 819-9163-1405 (for reservations and bookings) 
Email : [email protected]
The Shady Fox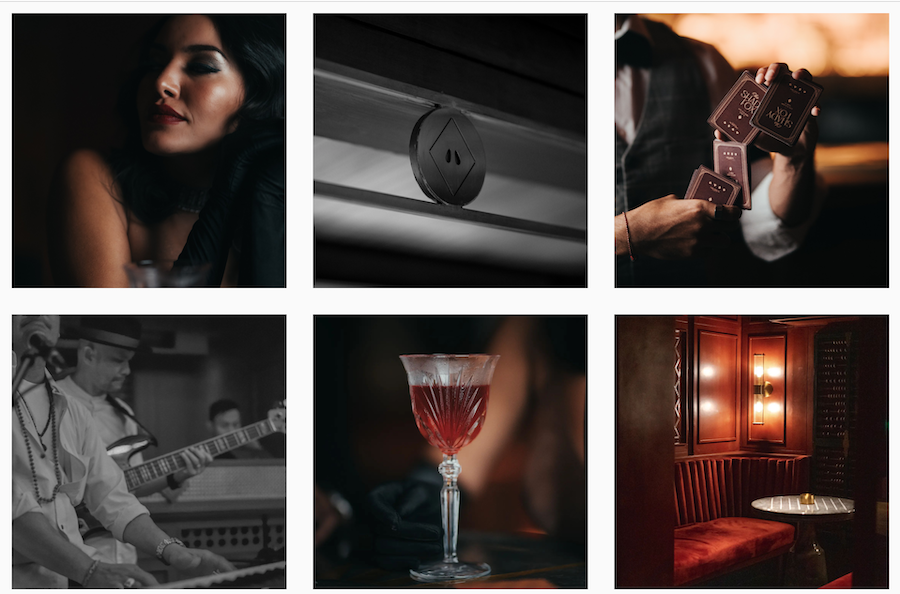 Located in Pererenan, The Shady Fox is a cocktail parlour where glamour, roulette and late night entertainment invite you to surrender to a playful night of nostalgic fun. The Shady Fox will transport you back to London in the 30s, in the heart of The Shady Family's clandestine gambling operation. Knock at the right door, and you'll find yourself in an illegal gaming room, playing your luck at classic games and sipping on some theatrical cocktails.
Jl. Tukad Pingai, Pererenan, Kec. Mengwi, Kabupaten Badung, Bali 80351 
IG : @theshadyfox_
WhatsApp : +62 813-3995-5488 (for reservations and bookings) 
Email : [email protected]
The Shady Flamingo
Located in Petitenget, The Shady Flamingo is an intimate cocktail den where Hollywood glamour and shady gangster vibes blend together, and make for playful nights of lavish decadence. The Shady Flamingo will transport you back to Los Angeles in the 40's, in the secret den of America's Queen of the Mob, Betty Hood. Ring the right bell and step in the flamboyant décor of her living room, where celebrities, politicians, gangsters & molls are invited to mix & mingle over bubbles, glitzy cocktails and vinyl tunes.
Jl. Petitenget No.777, Kerobokan Kelod, Kec. Kuta Utara, Kabupaten Badung, Bali 80361
IG : @theshadyflamingo_
Behind The Green Door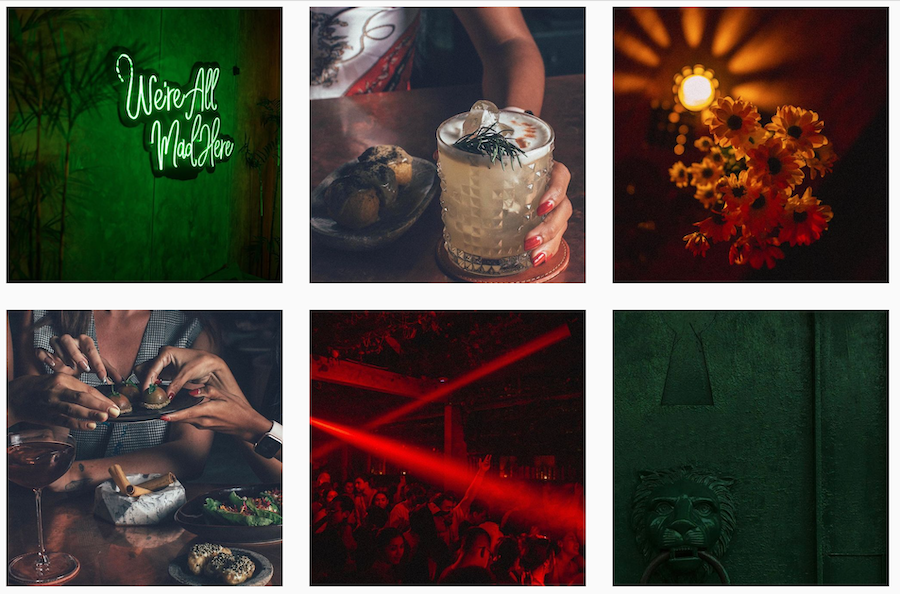 What's going on Behind The Green Door, you might ask? Nothing short of fun after hours. Just before we end the day in Canggu, be sure to make a pit stop at Behind The Green Door. It is often time the unknown is the most exciting part of the day. For one of the newcomers in the area, evenings at Behind The Green Door consists of live music and beats by Bali's talented DJs, delicious snacks, and drinks. Don't forget to take a pic in the mirror!
Behind The Green Door
Jl. Subak Sari No.90a, Tibubeneng
IG: @behindthegreendoor_bali
ShiShi Bali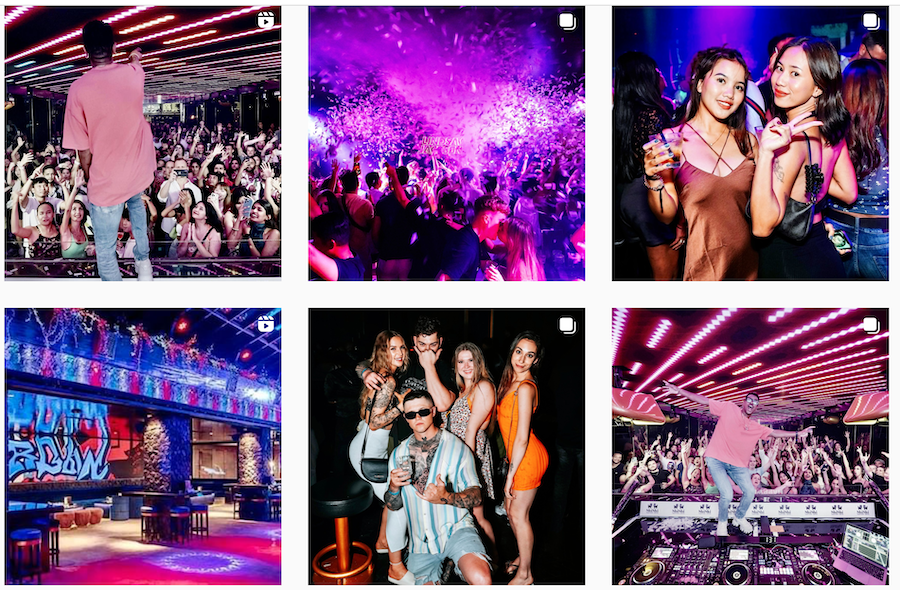 This lavish sensory experience is located right in the heart of Seminyak and is always jam-packed with party-goers or simply foodies that wish to experience their All-You-Can-Eat-themed dinner. You can find a modern dining space on their first floor and a nightclub on their second floor. No entry fee for the ladies, and best to book ahead to save a spot on the table.
ShiShi Nightclub & Izakaya Lounge
Jl. Petitenget No.208X, Kerobokan Kelod
Call: +62819 1888 8059
Vault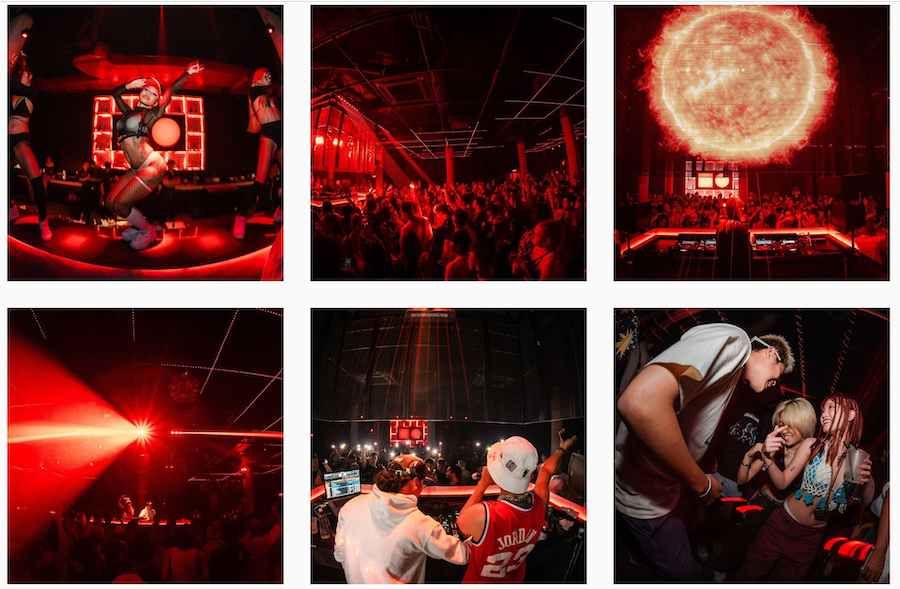 Vault is a bunker-type club that has become one of Canggu's must-visit spots. The lines outside can go for miles on end, especially on weekends when it's jam-packed with the coolest types of people. Expect to be dancing into the wee hours, with hordes of partygoers coming here for the electronic beats, Euro atmosphere, and sleek décor.
Vault
Open Wed, Fri and Sat from 10 pm till late
Jl. Pantai Berawa No.99, Tibubeneng
Phone: 0878-8787-8902
IG: @vault.bali
Savaya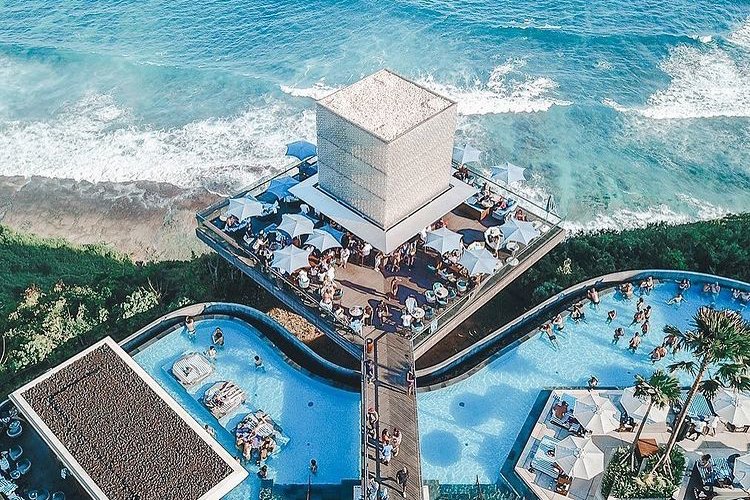 Savaya is nestled between the wild paradise of the jungle and soaring limestone cliffs. Drawing inspiration from the forces of nature, Savaya delivers a transformative experience to all who visit. A line of world-famous DJs graced this enclave of luxury that sits upon a breathtaking natural wonder 100 meters above the Indian Ocean. 
Savaya
Open Wed-Sun, from 1 pm
Jl. Belimbing Sari, Banjar Tambiyak, Pecatu, Uluwatu
Phone: +62361 8482150
savayabali.com
IG: @savayabali
LXXY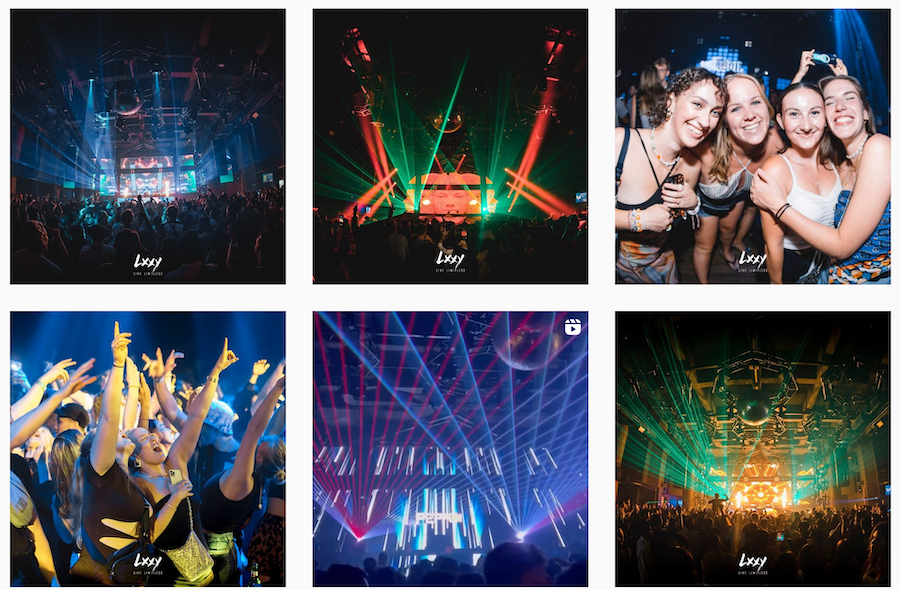 Located in the heart of Legian, LXXY is your one-stop entertainment destination. One of the best nightclubs in Legian, or used to be known as Bali's party district. Enjoy the rooftop pool, buffet, and free-flow drinks. Find the nightclub on the second floor with an expansive space equipped with a state-of-the-art Bose sound system in addition to its rave party lighting and visuals.
LXXY
Jl. Legian, no. 71, Kuta
WhatsApp: +6281 3100 300 66
lxxybali.com
IG: @lxxybali
Morabito Art Cliff Bali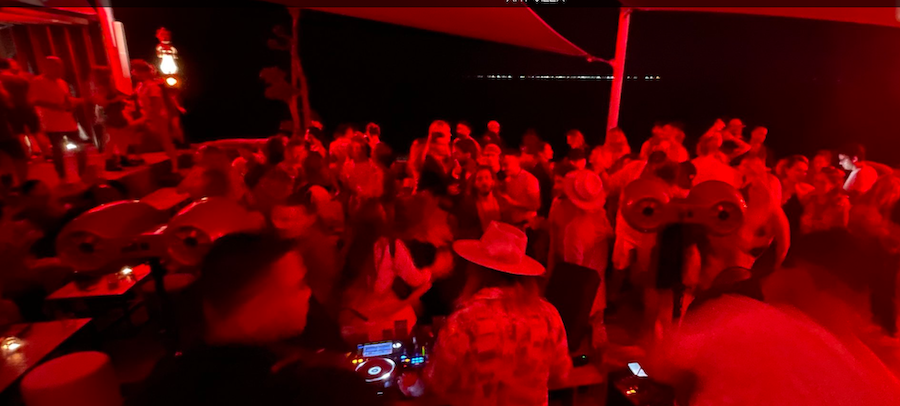 Trending party place on Friday night with special DJ guests. Located a few steps from Bingin Beach, Morabito Art Cliff has accommodations with a restaurant, a bar and room service for your convenience.
Morabito Art Villa, Jl. Pantai Brawa, Canggu, 80361, Kuta Utara, Bali, Indonesia
Phone : +62(0) 82117174646