Who doesn't know eL Hotel Royale Bandung. This legendary hotel has witnessed various historical journeys in the city of Bandung. With various achievements and challenging times during the pandemic, this hotel in fact still exists to provide the best service to its customers.
This time we had the opportunity to chat with the General Manager of eL Hotel Royale Bandung, Mr. Iyok. Here's a snippet of the interview.
Q : How did you start your career in the hospitality industry? Is that your dream?
A : No, my goal is not to work in a hotel, I am a finance accounting person, so when I finished college, I first worked at a hotel in 2000, as a cashier, an outlet cashier for up to five years in one hotel in Bandung. I have been in this profession for 11 years. Then after that, I went to Jakarta where I continued to work on hotel finance accounting until 2015.
Q: Interesting. Did that mean you took accounting courses?
A: That's right, I used to take D3 Accounting from UNPAD (Padjajaran University). Incidentally, my math is good, and in the past, I used to think, if you wanted an easy job, just study accounting.
Q:  What got you interested in hospitality?
A: I like it because in hospitality we can meet people from different backgrounds. There are businesses, there are also employees. The point is I'm happy because I didn't meet the same person all over again.
Q: Then when did you get the chance to become a General Manager? So, have you ever aspired to this position before?
A: I got this opportunity while working in Jakarta around 2015. To be honest, I never thought of it. But I myself am a person who just flows. If there is an opportunity, I will never turn it down. My principle is that if there is a challenge, always say yes, later as we go along we will learn about it. Because indeed for me life is always open to keep learning.
Q: I'm curious how did you overcome this? Because you are basically an accountant. Of course, there is a lot to learn as a General Manager.
A: Basically as long as I am an accountant, I can analyze hotel performance based on incoming data. I can read how a hotel is run. What's missing, and what needs to be fixed. We can see the most basic things from guest comments. From there, I can already see how the hotel is performing in terms of marketing and operations. Of course, I don't really know the details. Because basically, General Manager has to manage and ensure that the hotel system runs well as a whole. For that, I also have to give trust and support to my team.
Q: The first time you accepted the General Manager position at eL Hotel Royale Bandung. What did you see from this hotel?
A: This hotel has always been good, yes. Since the first time I've worked in a hotel, I really wanted to work in this hotel. I've even applied here before because seeing my neighbors who work here seem to have a good life. But unfortunately, my application was rejected. But fate even made me the General Manager of this hotel. So when I got this opportunity I set up everything as well as possible.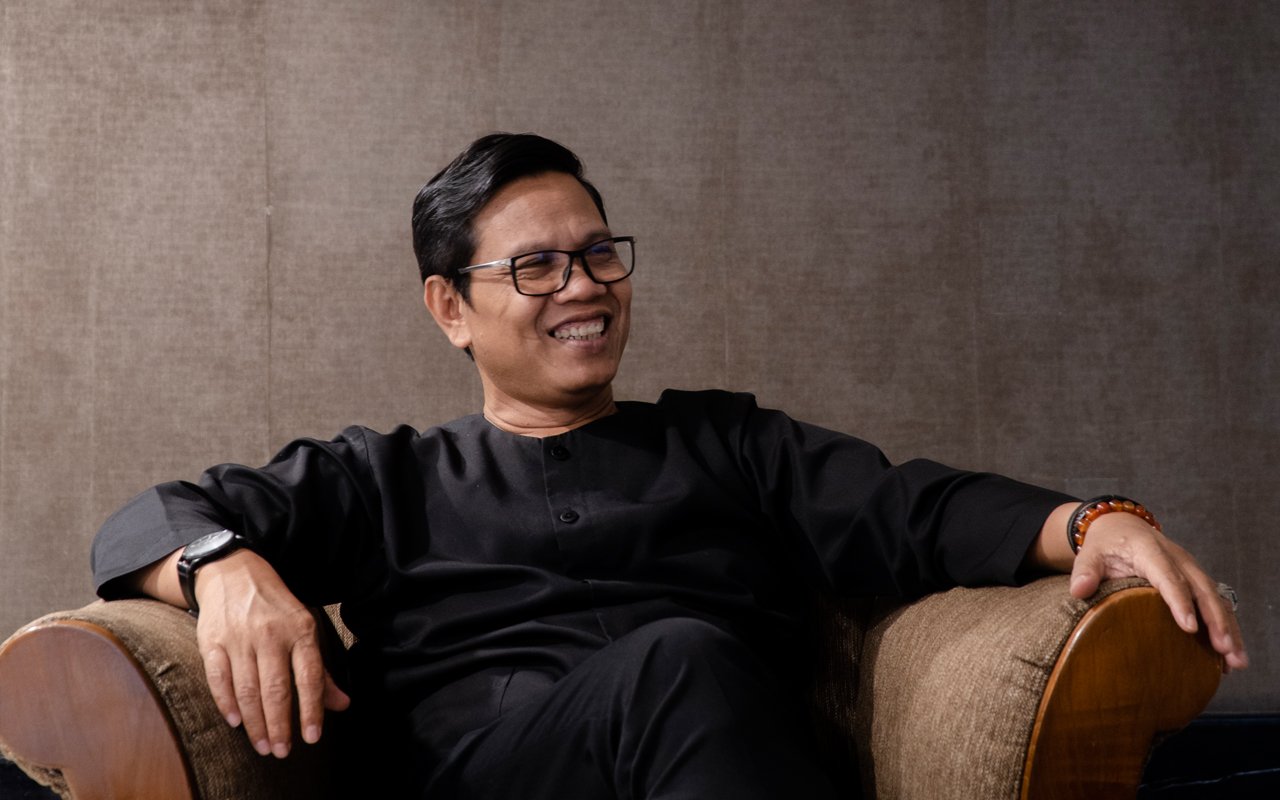 Q: For you, what are the strengths of this hotel that make it different from other hotels?
A: There are many factors of course. First of all the team here. We have a family and responsible work system. The team here never goes home before the job is done properly. Because of that, we can continue to provide maximum service to guests. Then our facilities are complete. We have a large swimming pool equipped with a heater. The function areas are many and wide. Then most importantly, we also provide a mosque that is quite spacious. So if there is an event at our hotel, you don't need to bother looking for a place of prayer. Finally, of course, the location, in the middle of the city and easy to walk around. Everyone who stays is always happy.
Q: As a General Manager. How do you see Bandung as a city?
A: Of course, Bandung is a tourist city. The trend is always changing, if in the past it was famous for its factory outlets, now maybe it's culinary. However, it's a shame that Bandung doesn't have a large meeting hall for international events. We happen to have a hotel GM association, we regularly communicate with the Culture Office so that Bandung has an international-scale hall. Because the impact will be very good. For example, there is an international event with a capacity of tens of thousands. It can increase the occupancy of hotels in Bandung.
Q: Agreed! Then from eL Hotel Royale Bandung itself, what are the plans for the future?
A: Of course we want eL Hotel Royale Bandung to continue to exist for many years to come. Our closest plan is to do renovations on 2 floors which are targeted to be completed before Eid. In total there are 8 floors that will be renovated this year. So that this hotel stays up to date. Besides innovation and hotel offers that we definitely do. Every year we also have an annual event planning. So that there are always interesting activities for the visitors who come.
Q: OK, enough questions about the hotel. We want to know you more. What do you do on holiday?
A: Oh, I'm a family man, yeah. Mostly I just stay at home with my family. Or sports and traveling together with family. The point is, I can't walk alone hahaha.
Q: If it's a hobby. What do you like?
A: Fishing. That for me is like refreshing, especially when I'm stressed. Because fishing requires patience. A serene moment on knowing that the bait had been eaten by the fish.
Q: Finally, how do you see yourself 5 years from now?
A: In the next 5 years, I want to take a break. Want to open my own business, most likely in livestock or culinary. Just between those two.
Q: Fine. Thank you for your time Mr. Iyok. Stay healthy
A: You're welcome. Thank you also for visiting eL Hotel Royale Bandung
éL Hotel Bandung
Jl. Merdeka No.2, Bandung
P: (022) 4232286
Instagram
Website