WELCOME to the new year 2023, éL Hotel Royale Bandung presents a promo entitled 'éLEGEND Night 2023' in the style of the Legend Music Concert. éLEGEND Night this time will present one of the Legend Bands in Indonesia, namely "UTOPIA Band" as a guest star.
Not only that, éLEGEND Night also provides a variety of All You Can Eat Buffet Menus which can only be enjoyed to your heart's content on 31 December 2022 accompanied by a live music performance from Explain Band, musical drama performance from Jump Works by Theater Jebew, and modern dance from Nyentrik Production, that will certainly be interesting to enjoy with the family until the turn of the year at 00.00 a.m.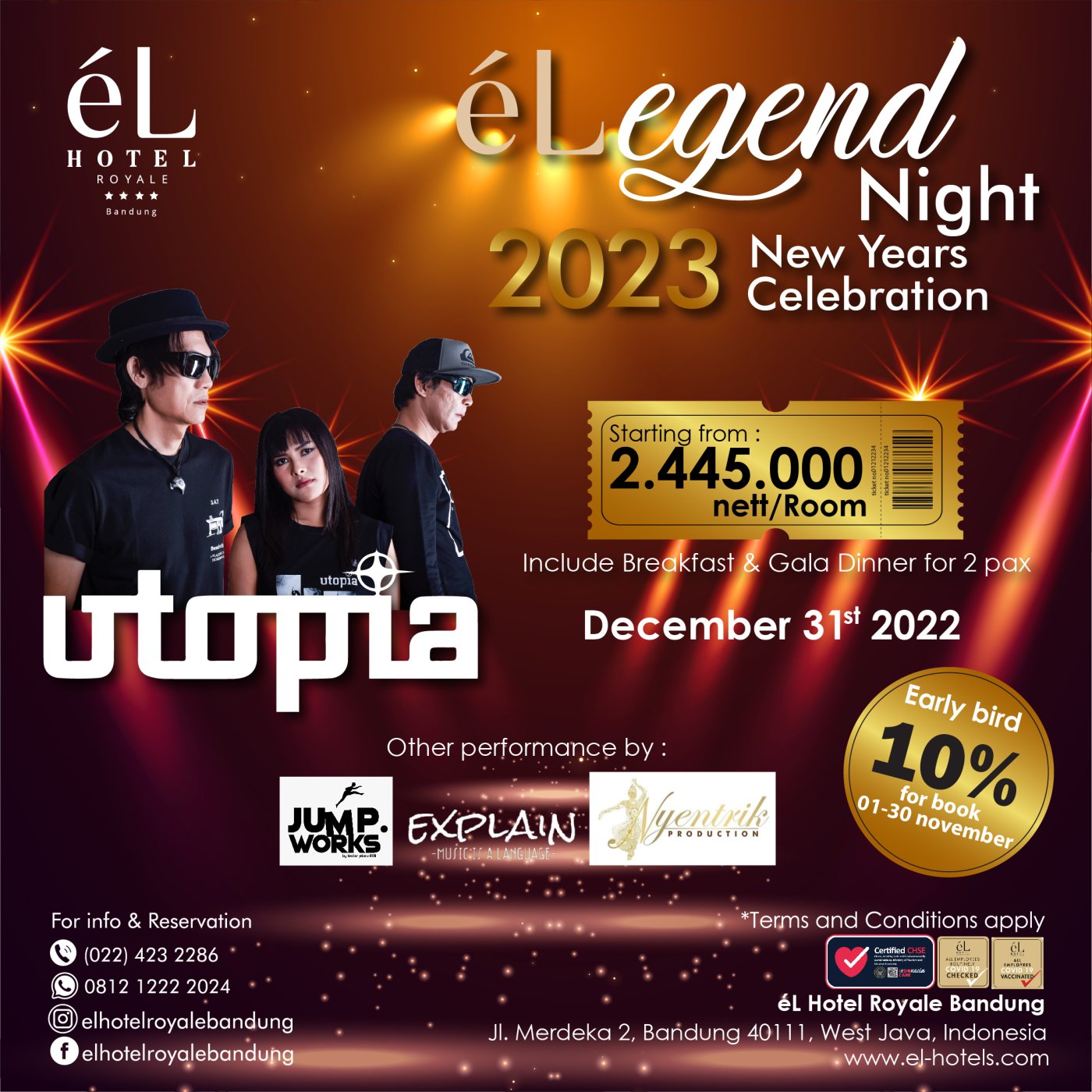 Marcom of éL Hotel Royale Bandung, Hani Hanipah explained that éLEGEND Night also provides room packages including breakfast, and dinner for two person as well as New Year's Eve event tickets starting from IDR 2,445,000,-Nett/Room/Night for Lembong Deluxe. Get an early bird promo 10% DISCOUNT for those who order from November 01-30, 2022
Find an unforgettable experience on the night of the 2023 New Year's concert with éL Hotel Royale Bandung, and also get attractive prizes that we have prepared.
Further information
Jl. Merdeka No.02 Bandung 40111
West Java, Indonesia
022-423 2286 // 0812-1222-2024 (WhatsApp)
www.el-hotels.com